Traveling through Thailand, which is a Buddhist country, one comes in contact with many Buddhists. All Buddhist traditions share the goal of overcoming suffering and the cycle of death and rebirth, either by the attainment of Nirvana or through the path of Buddhahood. Buddhism is the world's fourth-largest religion with over 520 million followers or over 7% of the global population.
The more I've been exposed to Buddhism the more it seems to resonate with me. I just think it's a really cool belief system that excepts people for who they are without judging them and doesn't have all the guilt baggage other religions seem to carry.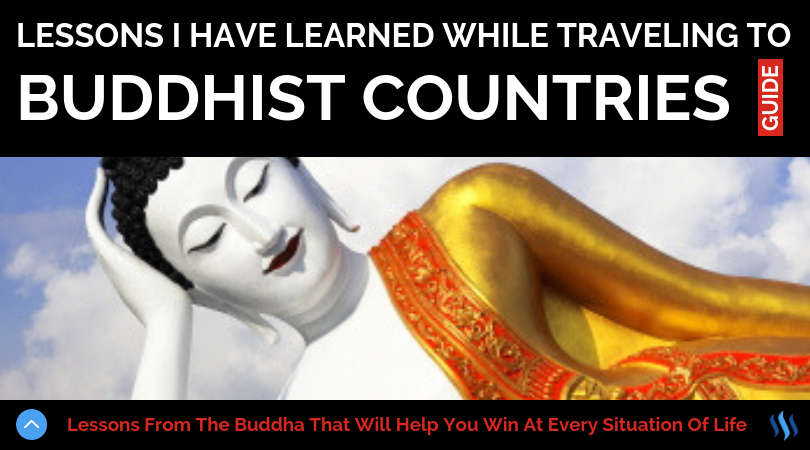 In Buddhism, the law of karma, says "for every event that occurs, there will follow another event
whose existence was caused by the first, and this second event will be pleasant or unpleasant
according as its cause was skillful or unskillful." Therefore, the law of Karma teaches that the
responsibility for unskillful actions is borne by the person who commits them.
There are three main universal truths in Buddhism.
Nothing is lost in the universe
Everything Changes
The Law of Cause and Effect
As I have traveled around Thailand, and now in Vietnam, and have been experiencing the teachings of Buddha, there are some lessons I've learned worth sharing. I hope you enjoy them as well.
Lessons From The Buddha That Will Help You Win At Every Situation Of Life
Have you ever wondered why all the statues you see of Buddha show him as calm, cool, and smiling?
Because Buddha has found the secrets of life by discovering the harsh realities of life. He had his ego completely annihilated and found the beauty of present moments. To be calm and cool like him, you will have to take in a few of his observations about life.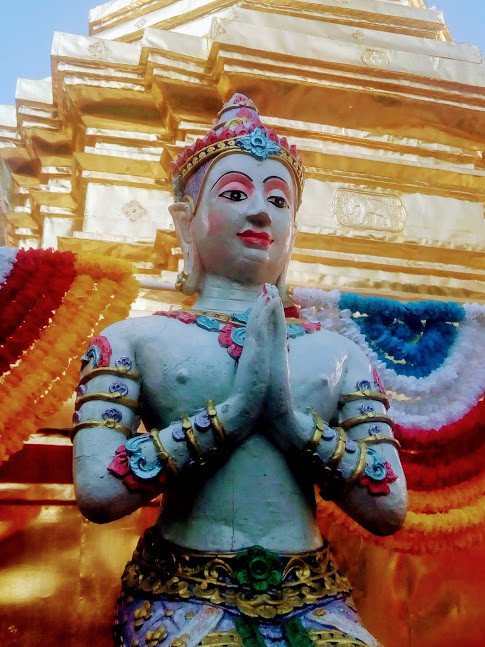 "Three things cannot be hidden: The sun, the moon, and the truth." No matter how much you try to conceal the truth, it will be known one day or the other. It's foolish to try to cover up lies because the truth reveals itself in the most honest way.

"You will not be punished for your anger; you will be punished by your anger." Anger is a lethal weapon. Apart from slaying the enemy, it also slays you. When you're angry, your words deceive you and hurt others. Therefore, it's advisable to remain silent and not speak when something annoys you.

"You can search throughout the entire universe for someone who is more deserving of your love and affection than you are yourself, and that person is not to be found anywhere." You, yourself, as much as anybody in the entire universe, deserve your love and affection. We often expect to receive love and affection from others. In that process, we start neglecting ourselves. We try too hard to get attention. However, we forget that loving one's own self comes before loving others. You cannot love selflessly, until and unless you understand yourself.

"We are shaped by our thoughts; we become what we think. When the mind is pure, joy follows like a shadow that never leaves." The message here is to think happy thoughts that will keep you happy throughout the day. Being optimistic is better than having negative thoughts. Seeing the glass is half full is a way better perspective that seeing the glass half empty.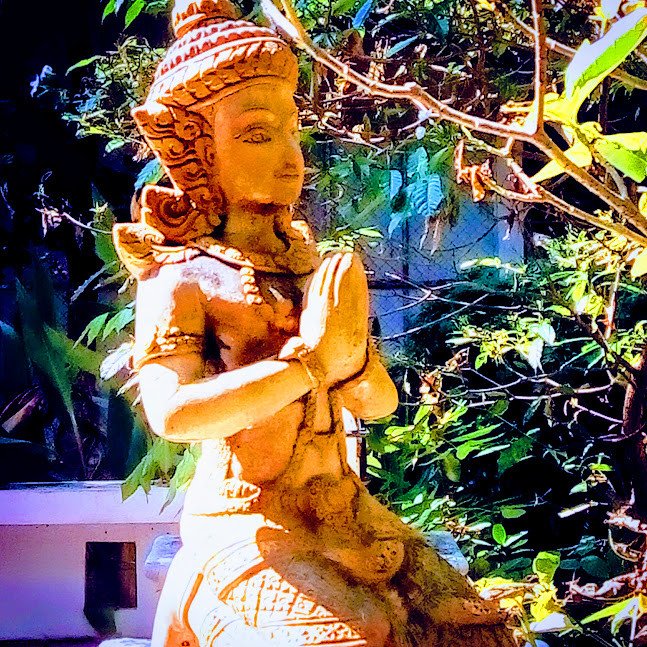 "You only lose what you cling to" Getting attached to a thing is the biggest mistake we can make in our lives. It is when we get too dependent on it that we start losing it.

"Believe nothing, no matter where you read it, or who said it, no matter if I have said it unless it agrees with your own reason and your own common sense." Indeed an enlightening quote! Here, Buddha wants us to learn from our own experiences and not from the review of others. What suits one person may not necessarily suit another.

"Physical charms attract the eyes, goodness attracts the mind." Good looks are an asset, however, a good character is an identity. It's completely wrong to judge someone only by their looks and not by their character.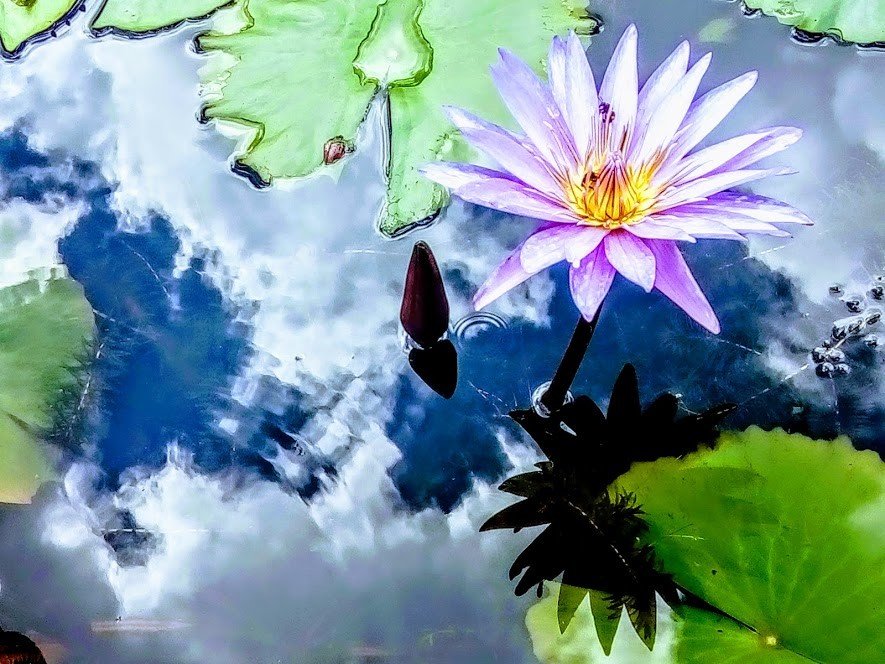 "Just as on a rubbish heap swept up on the main road, a purely fragrant, delightful lotus may spring up there, even so amidst those rubbish heaps (of humans) does the savaka of the Perfectly Enlightened One outshine in insight the blind puthujjana." Even if you are surrounded by filth, but you're strong enough to resist the bad, you will grow like a lotus in a mud lake. If you're a student, with hard work, you will outshine all other ordinary students.

"When you like a flower you just pluck it. But when you love a flower, you water it daily." Buddha teaches us the difference between love and lust. In love, you nurture a relationship. In lust, you only satisfy your physical needs.

"A jug fills drop by drop." Starting small is the mantra for finishing big. It doesn't matter if your start is a small attempt. If you keep at it steadily, you will achieve what you want to one day.

"It is better to travel well than to arrive." Life is one big journey and you're a traveler. It's better to live and travel well, than thinking about the future and losing your peace of mind. Living the fullest in the present is the best way to enjoy life, rather than living in the past or the future.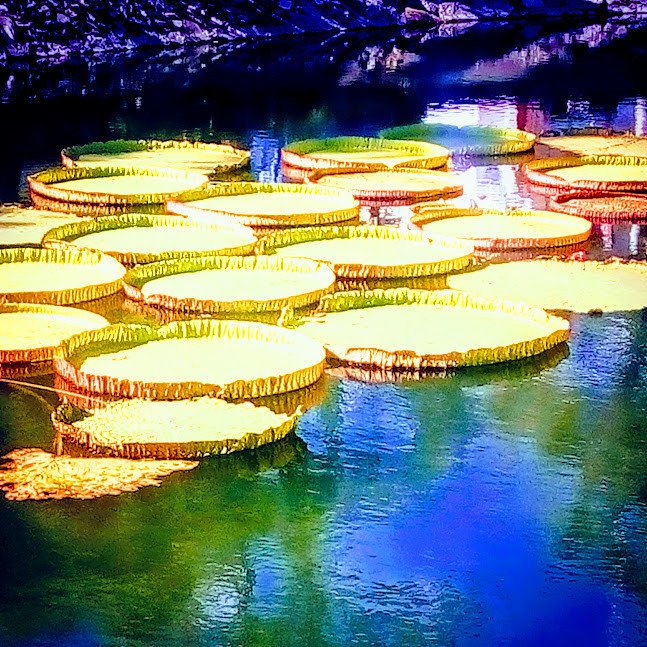 While I haven't gone so far as to convert to Buddhism I still find these teachings to be very helpful. With a mindset like Buddha it's no wonder he's such a cool, calm, and joyful character. I'm not going to shave my head and become a monk anytime soon, but exemplifying some of these practices and thoughts will certainly help one as they go through life.
All photos were taken by me on a Canon T7i
Related Posts
---
The Royal Park Rajapruek in Chiang Mai, Thailand is a feast for the eyes and a perfect opportunity to indulge in some photography. Originally built to commemorate His Majesty the King Bhumibol Adulyadej's Accession, his 60th year as the king and his 80th birthday, Royal Park Rajapruek is now counted as the center of agricultural research in Thailand
---
The Royal Park Rajapruek in Chiang Mai, Thailand is a feast for the eyes and a perfect opportunity to indulge in some photography. Originally built to commemorate His Majesty the King Bhumibol Adulyadej's Accession, his 60th year as the king and his 80th birthday, Royal Park Rajapruek is now counted as the center of agricultural research in Thailand.
---
Wondering what awaits in those hills, the bike read my thoughts and seemed ready to find out. Making quick work of it as it glided along the perfectly smooth roads, the bike and I became one, racing away from the city below flying past the croaking frogs and rice paddies, through thickly forested hills and breathtaking vistas, round the winding roads and waterfalls, cutting through cool, floral-scented air pockets until we reached Doi Suthep.
---
Call me crazy but last week I flew to Bangkok, Thailand with nothing but a camera, half a suitcase of clothes, my trusty laptop, and an incurable case of wanderlust for new adventures. While that may seem impulsive to my close friends and family, some who've made their opinions concerning my sanity very clear, to me it's perfectly normal. Home is where you feel at home and for me, that's almost everywhere.
---
Just west of the Chaing Mai University at the base of the Doi Suthep mountains is the Chiang Mai Zoo and Aquarium, a 200 acre (81 hectares) zoo established in 1977. I'm not a big fan of zoos but when I was having lunch at a nearby place and heard a lion roaring in the forest my curiosity got the better of me. I spent a day visiting the place and snapping pictures.
---
Strolling through the Huay Kaew Arboretum in Chiang Mai, Thailand I imagined saving the world one forest at a time and stood in amazement under new-to-me trees, basking in hungry curiosity for this novel biosphere. Most of the trees in these parts are hosts to a wide variety of orchids growing on their trunks
---
Drinking mushroom shakes, buying joints at the bar (you have to smoke them here. That's the rule). Eating Pad Thai, drinking Chang beer and watching hippie chicks hoolahoop to lounge music. Another hard day at the office.