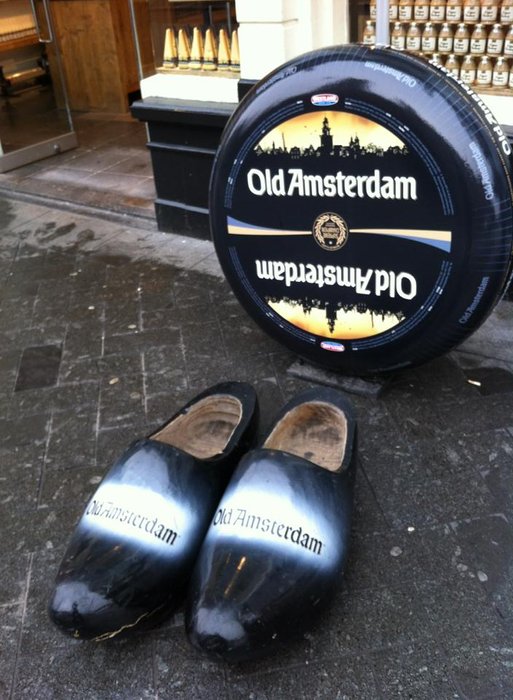 Each time I had a stopover in Amsterdam I was either too tired or in a rush to jump into another airplane. I never had the time to visit the city.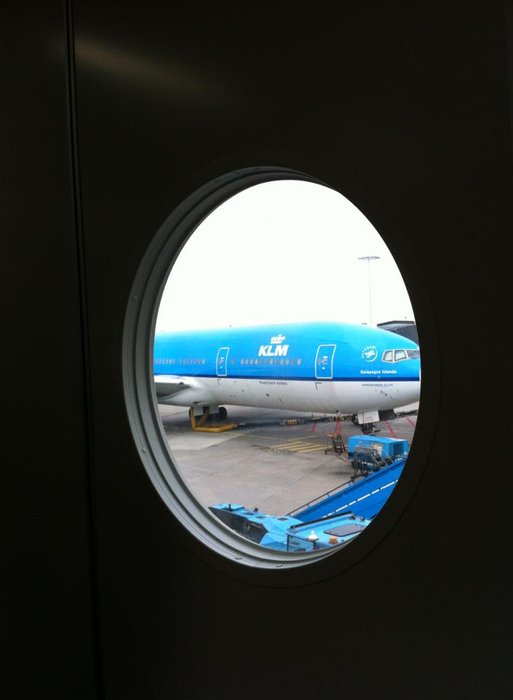 I must have been passing through this airport at least twelve times until I decided it was time to spend some time outside, go explore the city.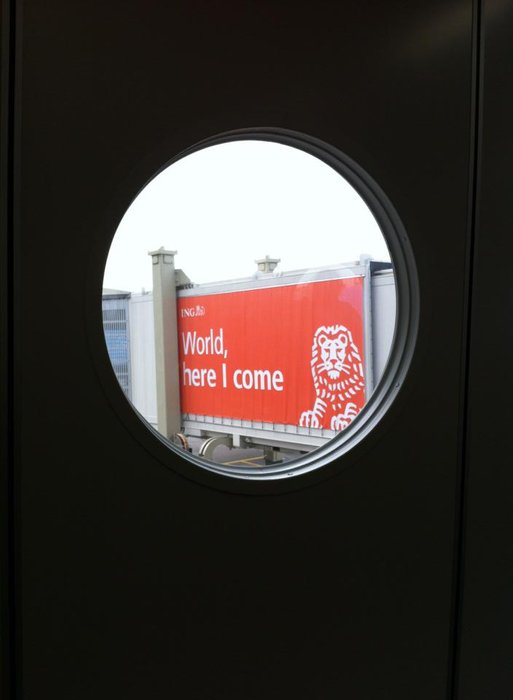 What was different this time?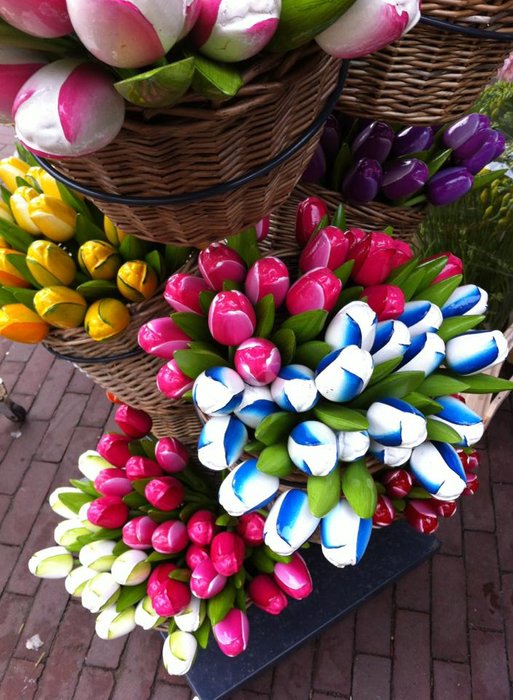 We had a way longer layover between the flights.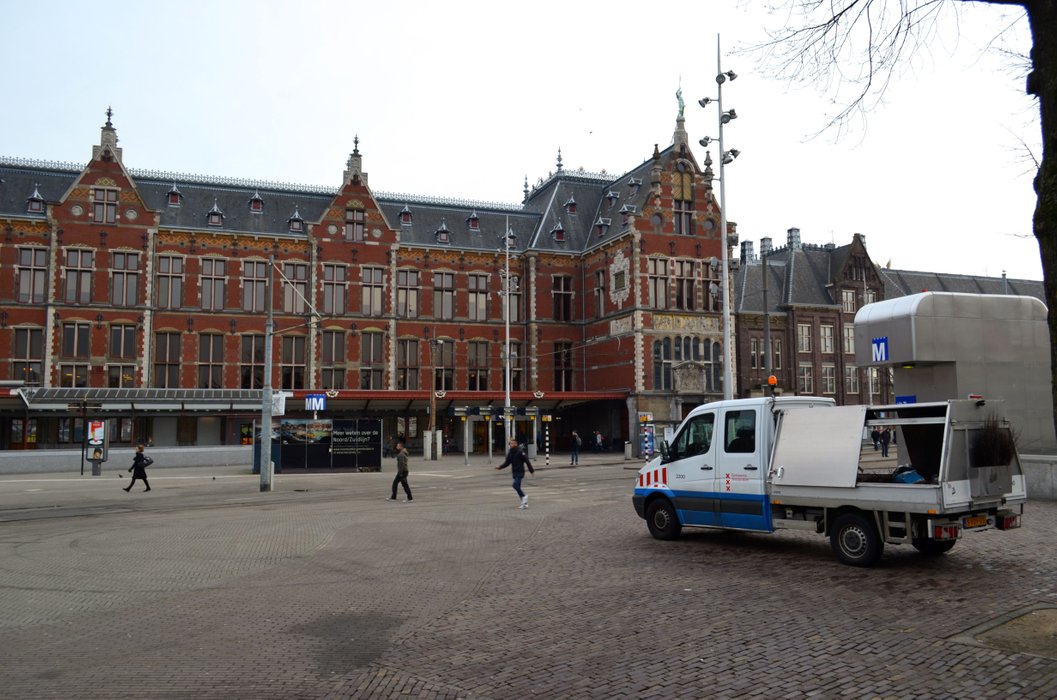 We landed at Schiphol around 6 am after a six hours long flight.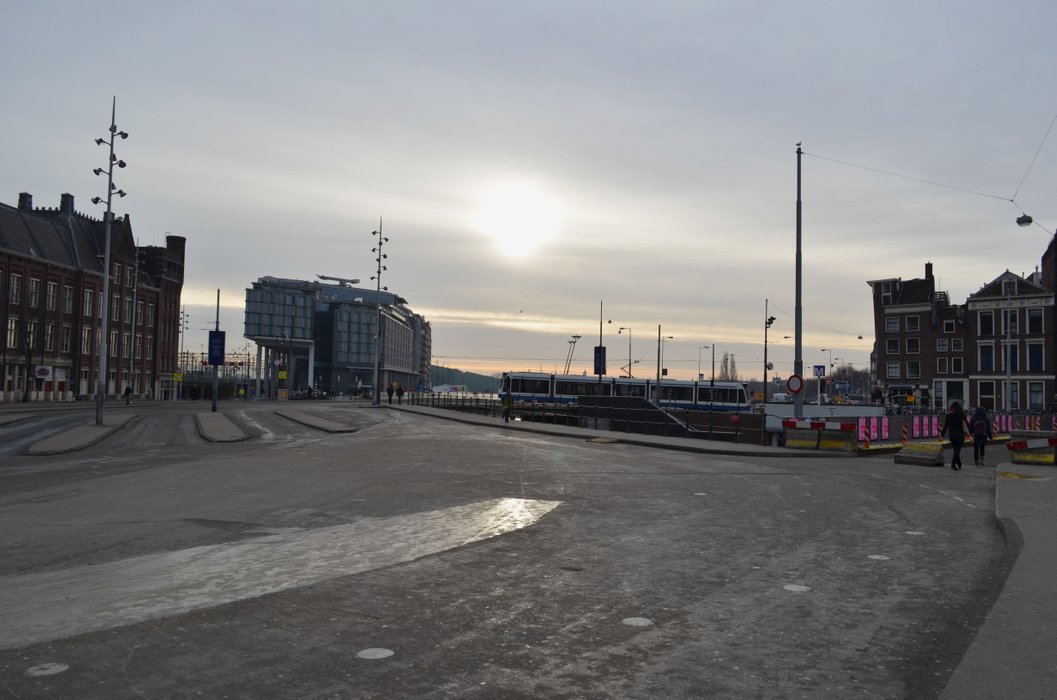 We had six hours to kill before our flight back home.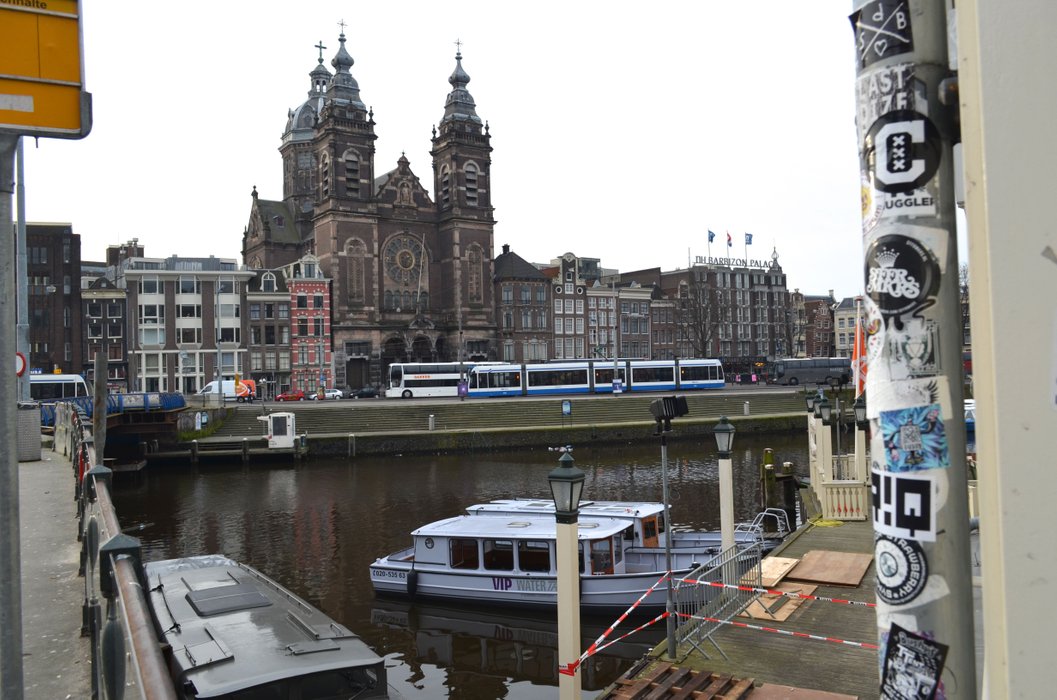 Thus I told myself it was time to do some exploring.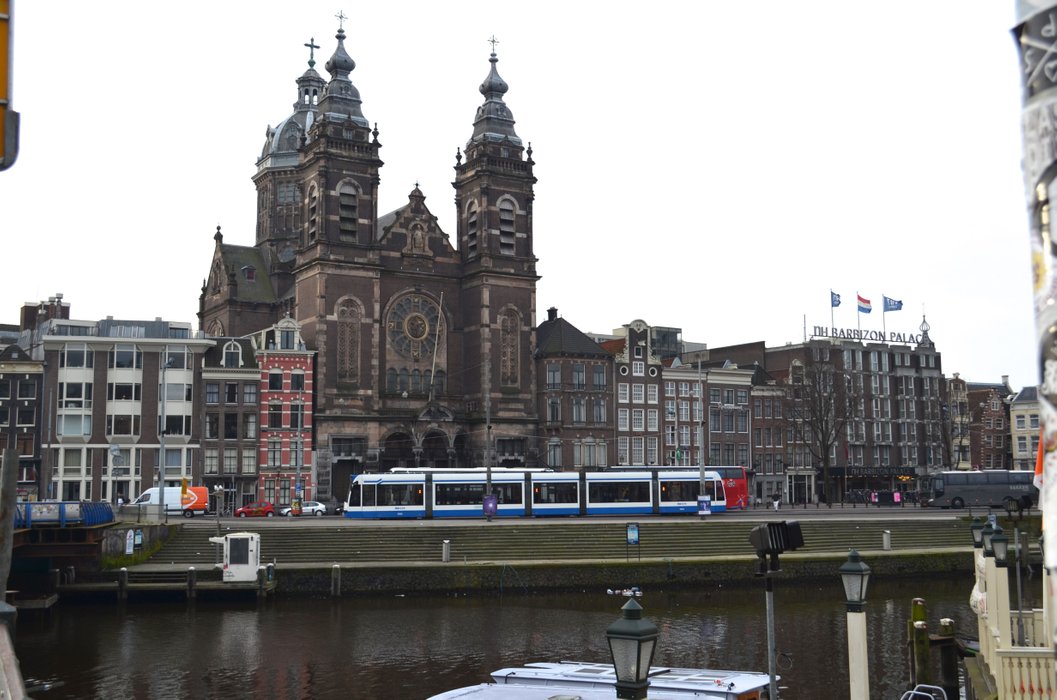 Amsterdam is only 17 km away from the airport.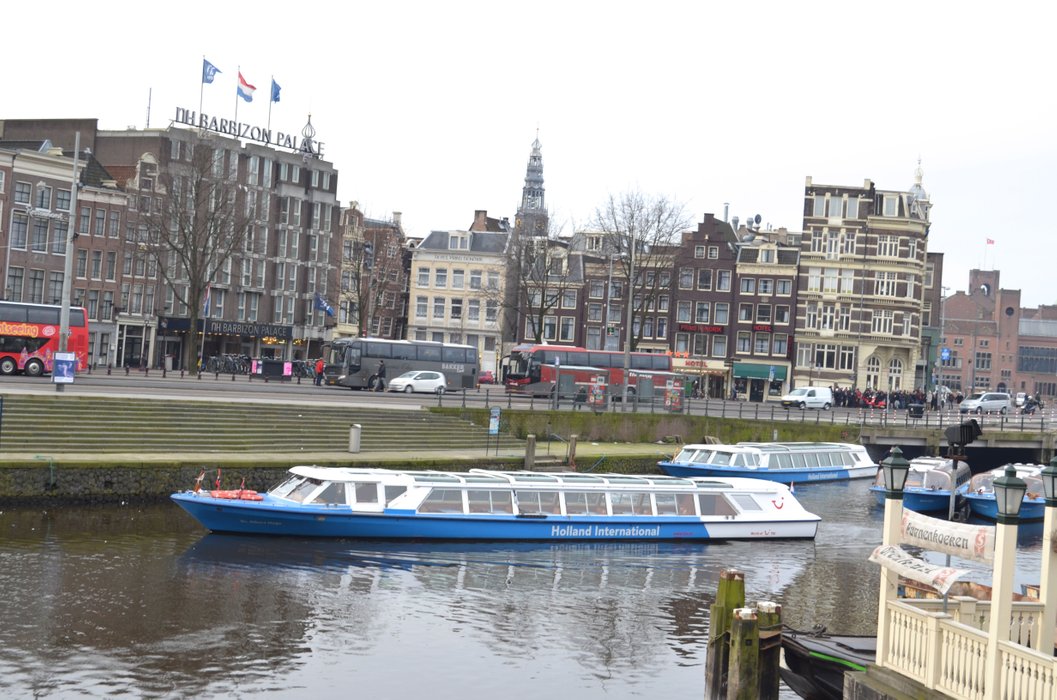 The railway station was right in the airport, at a lower level.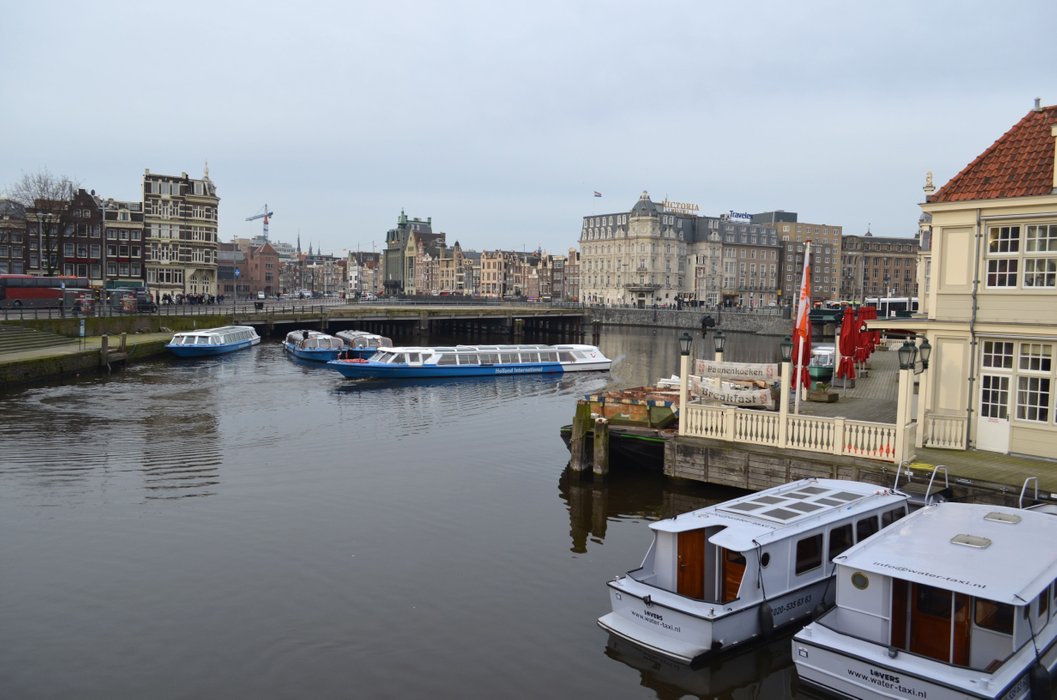 It took us about 15 minutes to get to the centre of the city.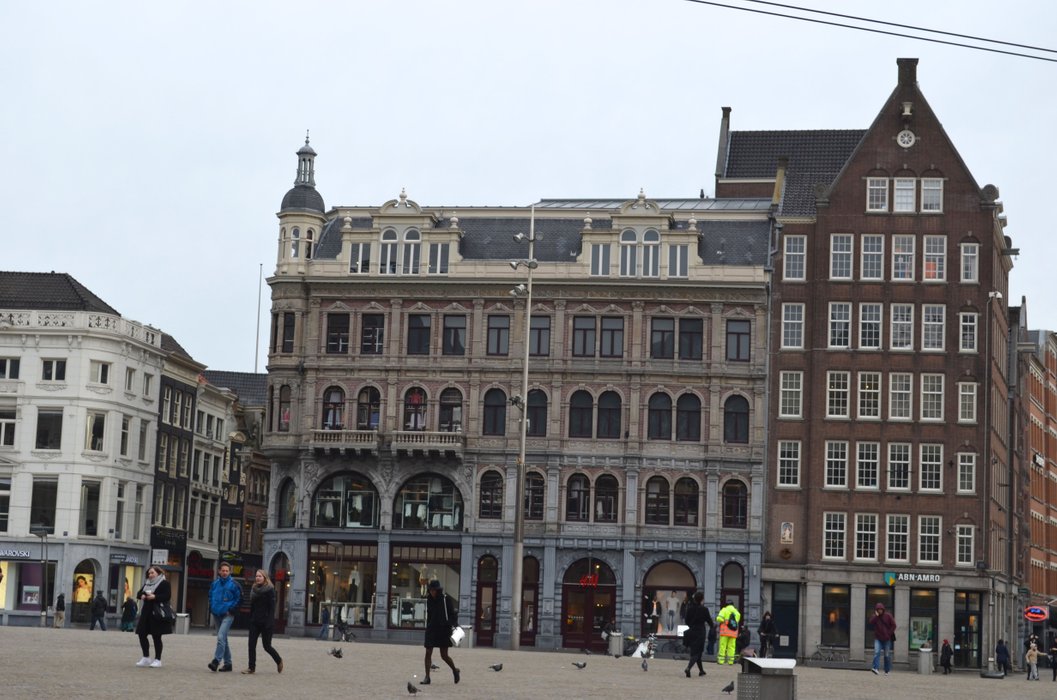 I can't remember exactly the price of the ticket. It must have been around 4 or 5 euros, not more.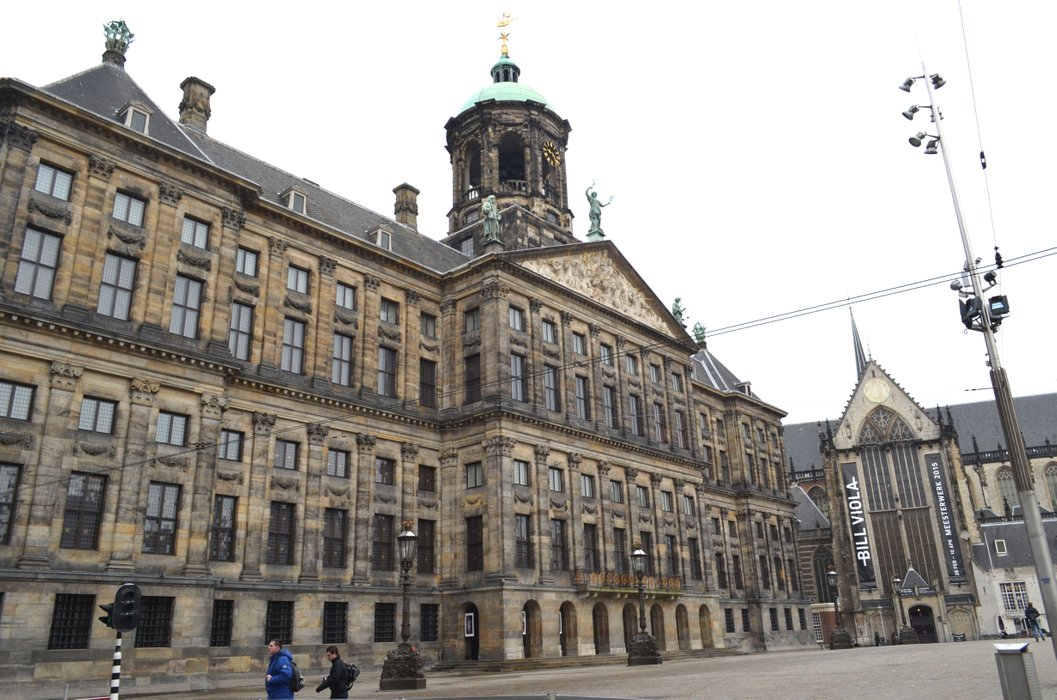 We got of at Amsterdam Central station and walked around, enjoying the view.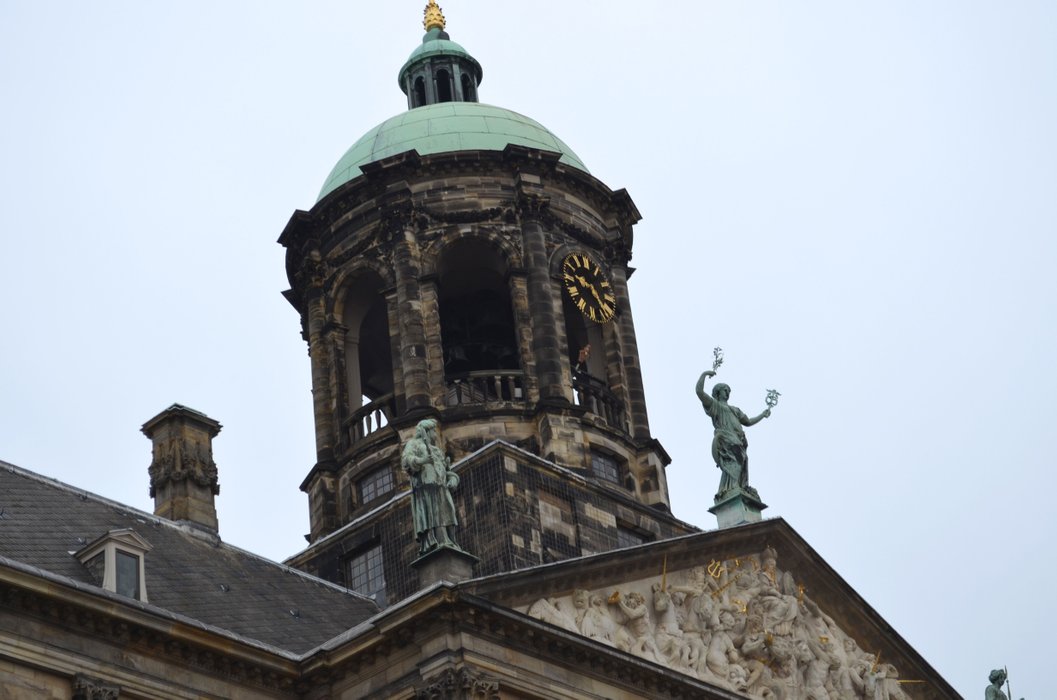 Given that it was February, the air was a bit brisk, but bearable.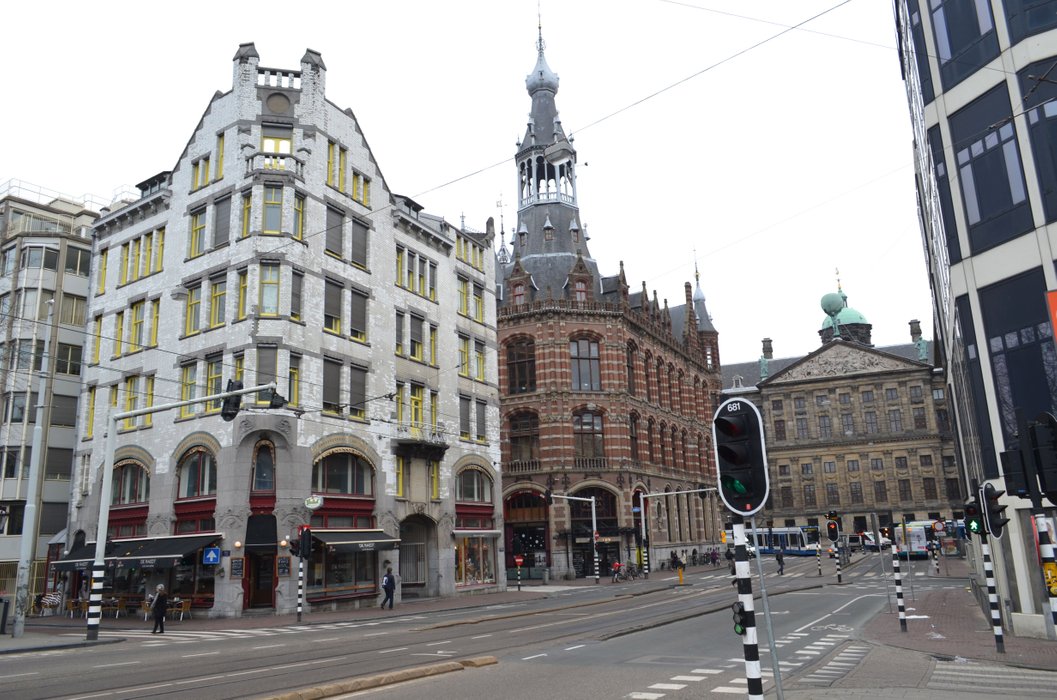 What I neglected to mention was that we got there on a Sunday morning. Way too early, if you ask me. As most of the cafes and shops were closed at that time.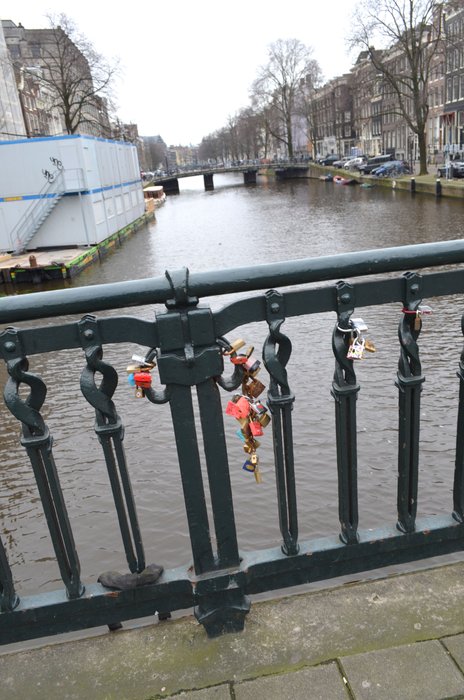 Also there were not a lot of people on the streets at that time, as if the city was deserted.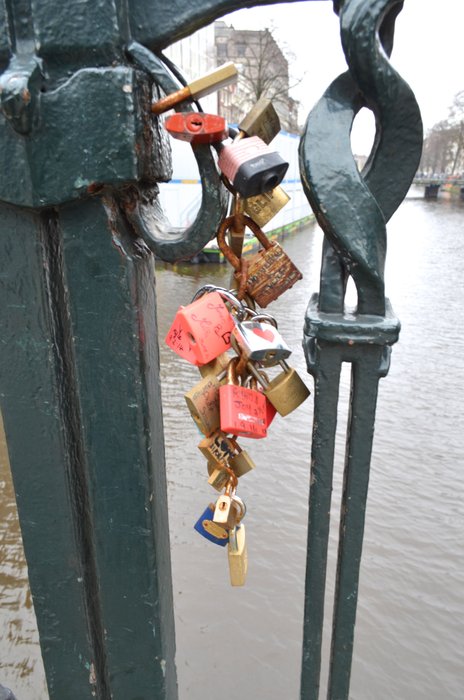 On some narrow cobbled streets, we saw the aftermath of the parties that took place the previous night and just ended a few hours back.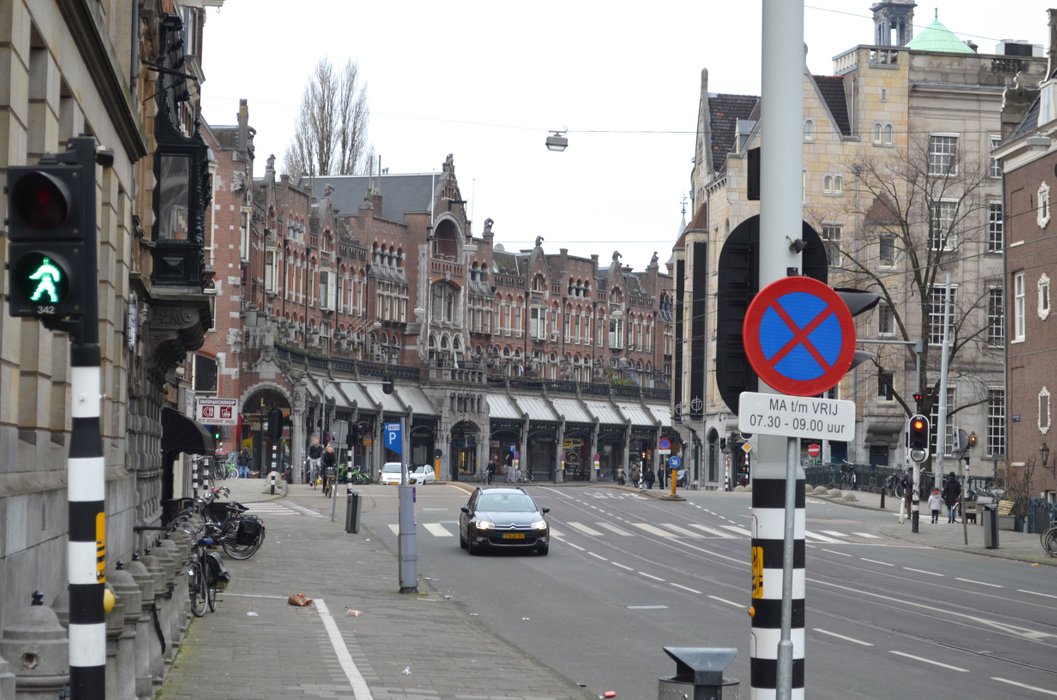 Despite the cold and the piles of garbage back waiting to be picked up, we loved it. Or at least I did.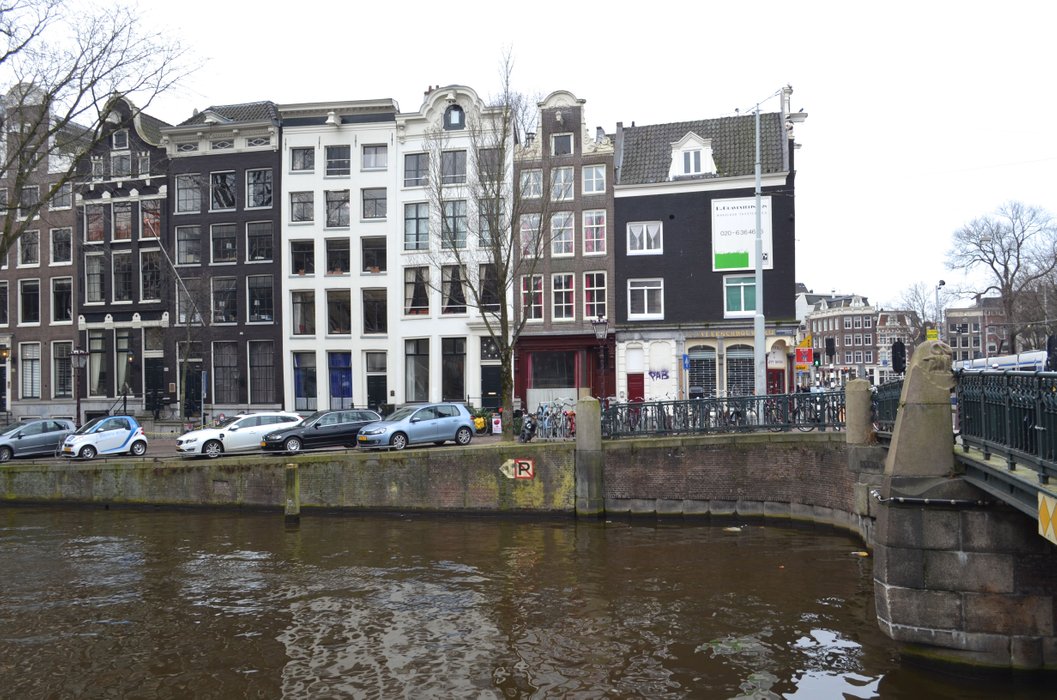 My son was anxious to have a hot chocolate somewhere inside.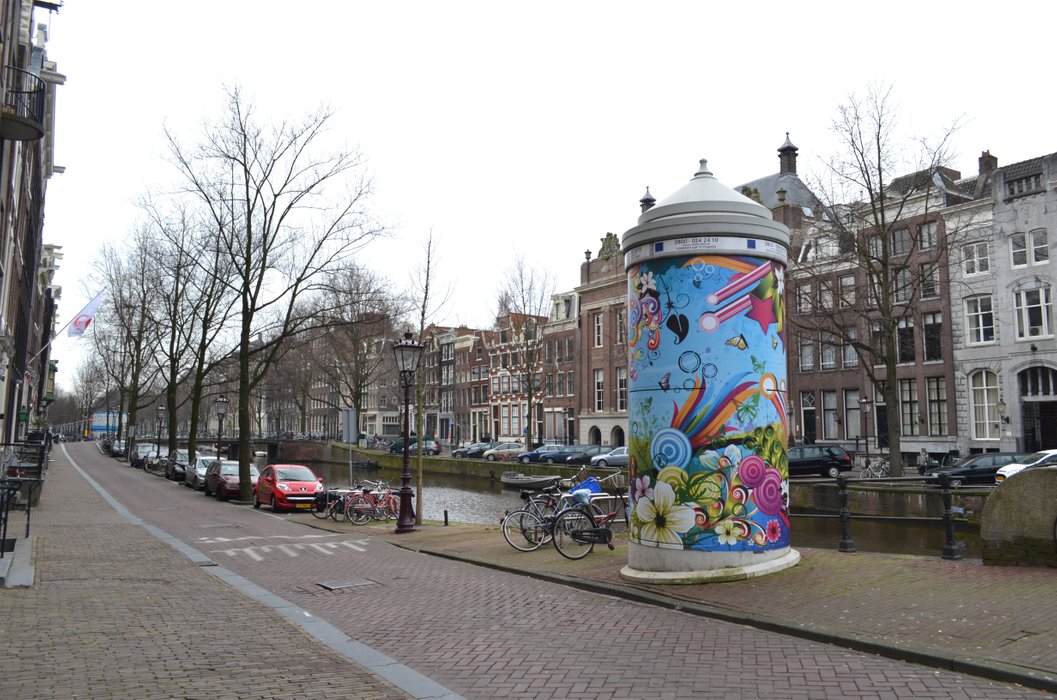 While we were strolling down the streets, I told myself that Amsterdam was a place where I would have liked to stay at least two or three days, during summer with my friends.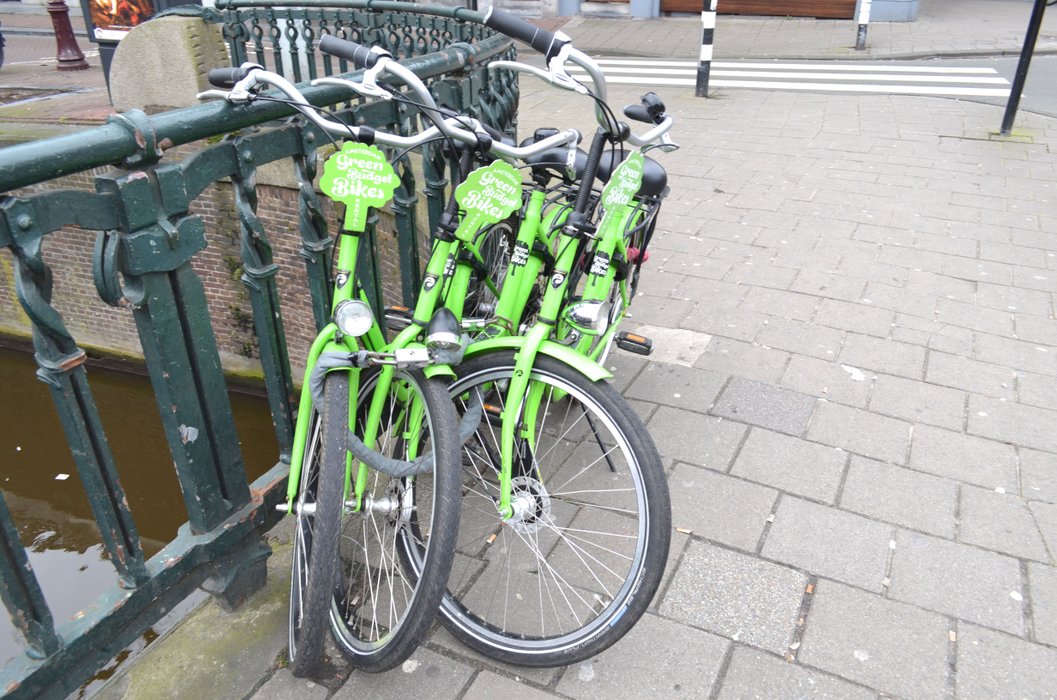 Later on when the cafes started to open, we stopped and had a nice breakfast, then we walked a bit more.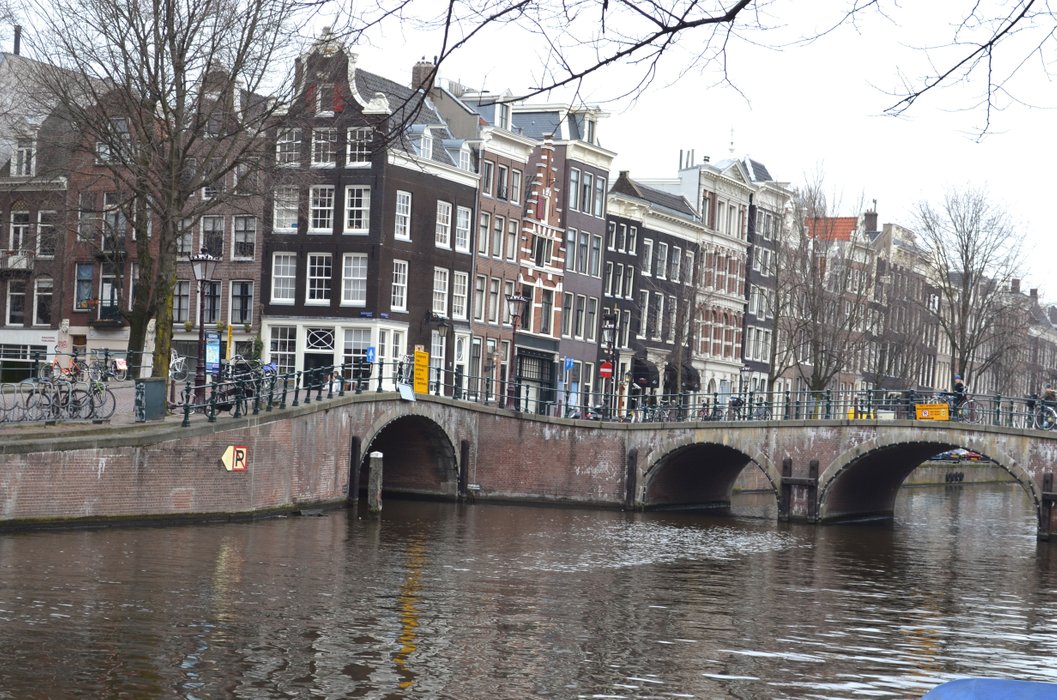 We loved getting a tiny vibe of what it meant to be there.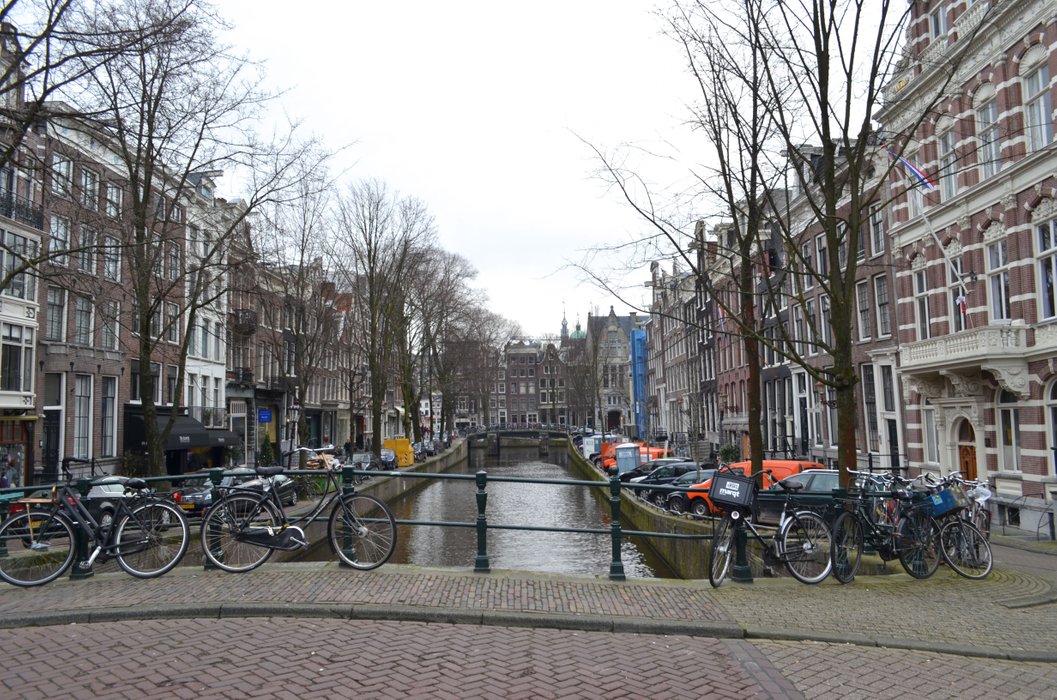 My son was fascinated by the boats and the amount of bicycles on the streets.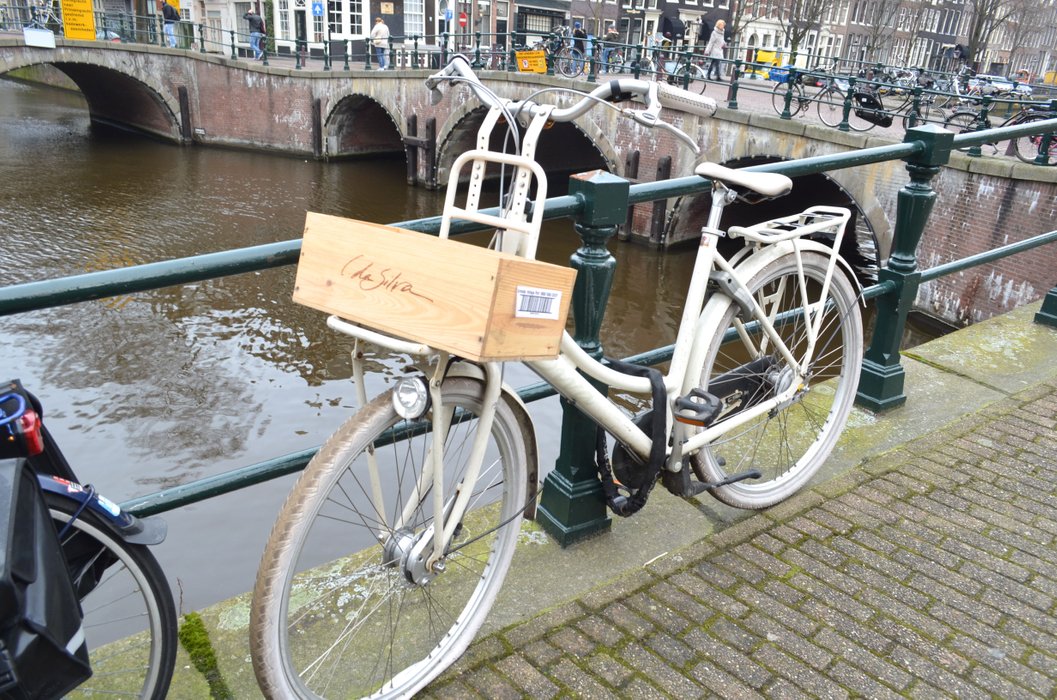 When he heard that people actually live on those boats, he said he wanted to move to Amsterdam.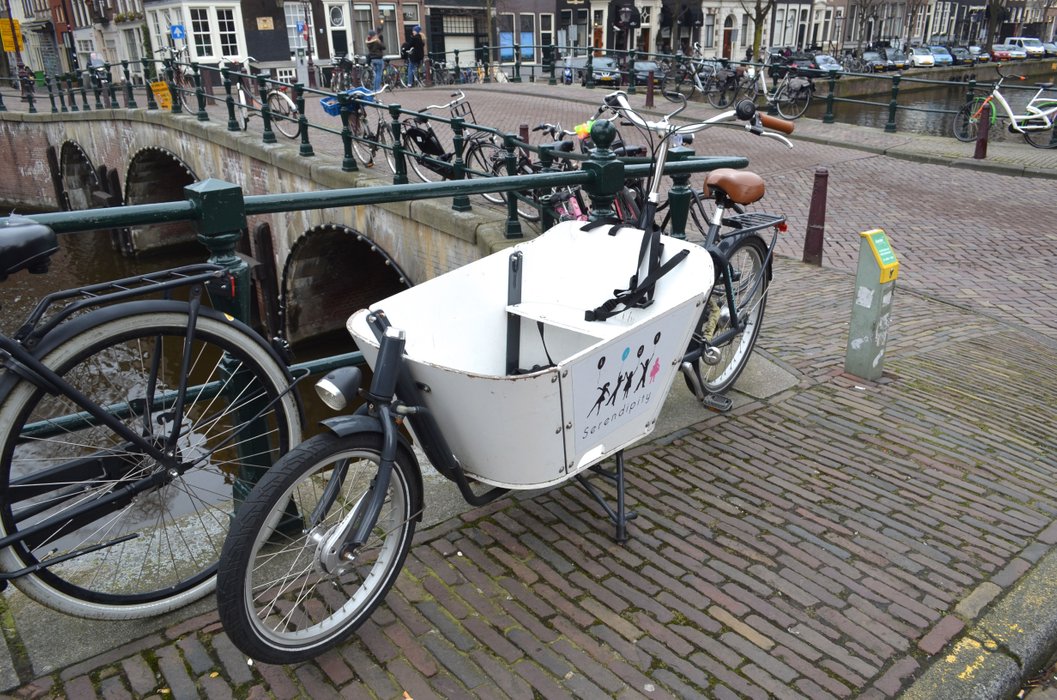 I agreed with him because I would not mind living there a few months.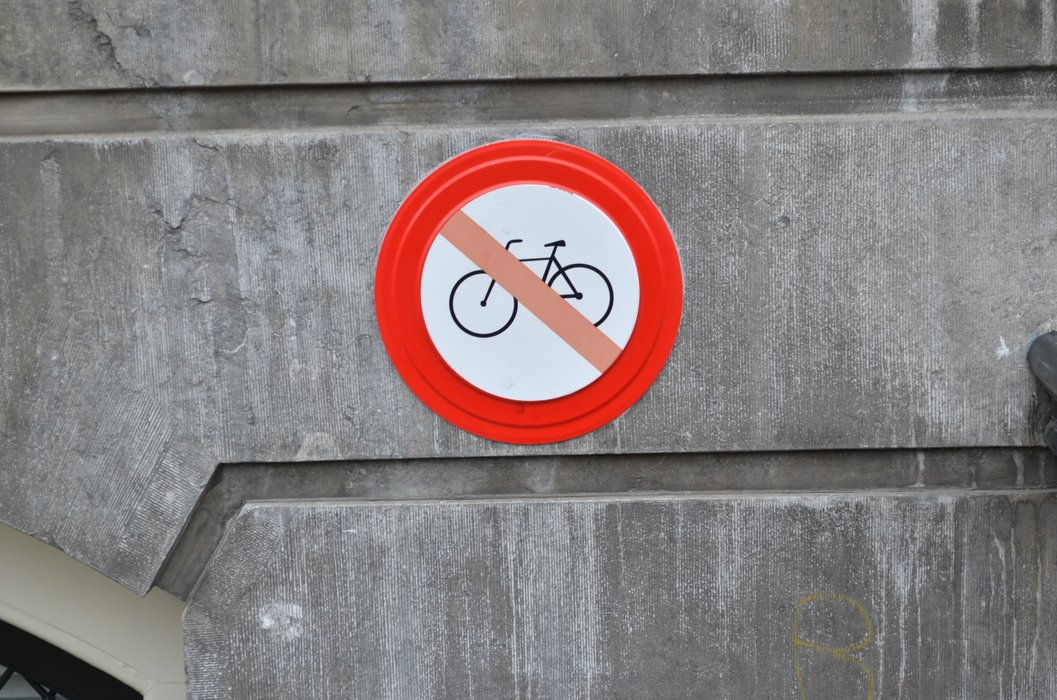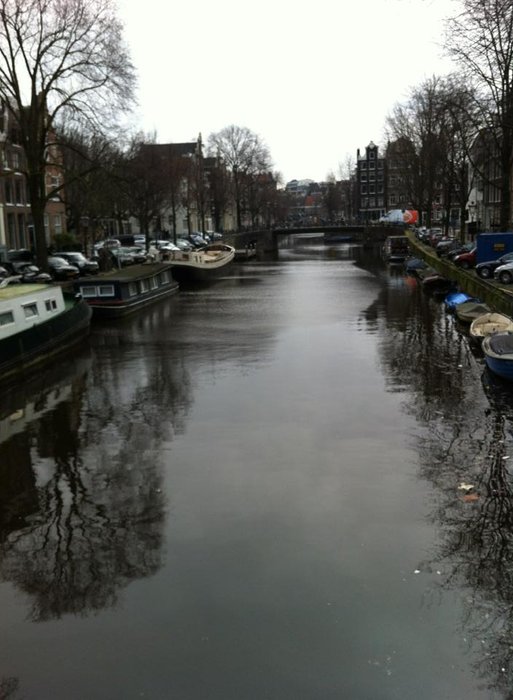 This was the smallest car I have ever seen.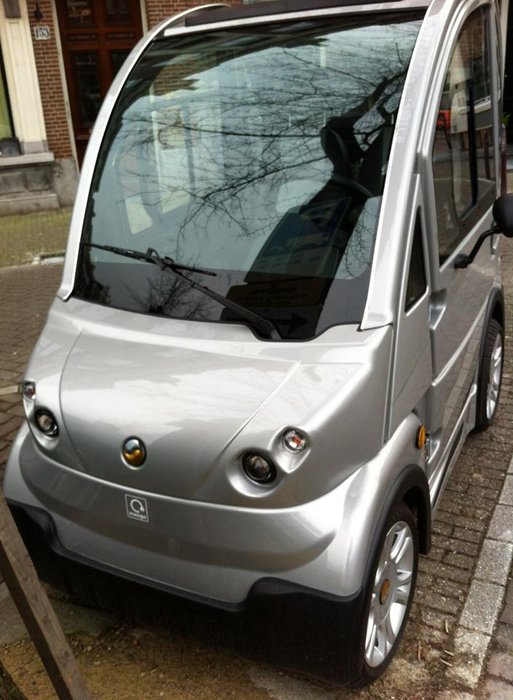 I imagine you can't have a problem with finding parking for this one, given its size.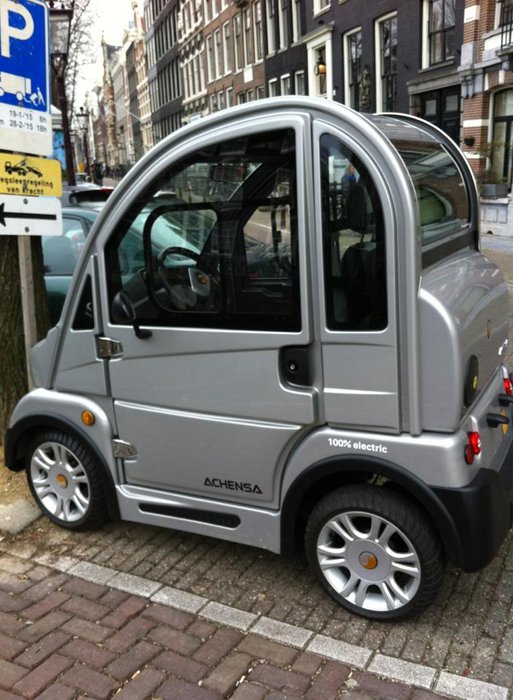 Did I mention it was an electric car? Yup! I loved it!

Here are other travel related posts:
MACKINAC BRIDGE, MICHIGAN, USA
CHASED BY TORNADOS IN MINNESOTA
MINNEHAHA FALLS REGIONAL PARK, A GEM IN BETWEEN THE TWIN CITIES
BANFF, A RESORT TOWN INSIDE THE BANFF NATIONAL PARK, ALBERTA, CANADA
OLD PORT OF CONSTANTA, ROMANIA
TEN FACTS OR MORE ABOUT BOQUETE, PANAMA
MORAINE LAKE, A SURREAL BEAUTY IN ALEBERTA, CANADA
TIPS ON HOW TO MAKE A LIVING WHILE TRAVELLING THE WORLD
FEELING UNINSPIRED? VISIT A WELSH RETREAT: GLADSTONE'S RESIDENTIAL LIBRARY
TURDA'S 400 FEET UNDERGROUND AMUSEMENT PARK, A HIDDEN GEM OF TRANSYLVANIA, ROMANIA
CARIBBEAN PARADISE: BOCAS DEL TORO
BOQUETE'S FLOWERS AND COFFEE FESTIVAL, PANAMA
VISIT TO SAINT-JOSEPH'S ORATORY IN MONTREAL, CANADA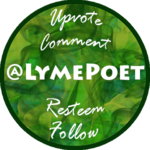 Unless stated otherwise, all photos used in this posts are taken and owned by myself. If you wish to use any of my images, please contact me!
Thank you for reading, I hope you enjoyed it! Please leave your feedback in the comments, I would love to hear your thoughts!
@2018 LaviPicu aka The Lyme Poet. All rights reserved.