30 june 2019
Today is the official first day of our time in this village. Earlier last night, the weather was surprisingly as cold as living in arctic with a running air conditioner. We did not expect that kind of weather coldly greeting us in the first night of our arrival. The small blankets we brought, could not even cover ourselves from the unforgiving cold wind. Nevertheless, despite the rough weather that night, some students managed to get up as early as 6 a.m, including myself.
Our first day started with cleaning the living compartment and boiling water for our morning tea/coffee routine. We stayed with a family of four; a mother, a father, one son and a daughter. They were accommodating and kindly receiving us to stay in their humble cottage. The family, especially the mother is a friendly woman in her mid 30's. She has the brightest smile which for the past two days, have been greeting us warmly. She's also quite talkactive. Earlier, she told me stories of the village-- the supernatural experiences which were happening in the neighborhood. Believe it or not, some people still believe in superstition and folk tales. I find this quite fascinating and eerie. How could I not? she keeps mentioning on how villagers used to be afraid of this homestay because when they passed through this house, they could see things or even experienced supernatural activities. Nonetheless, it is too early for us to assess or even react to such situation.
It was half past six when we decided to explore our surrounding. We still could see the mist cloaking the village and nobody was on the road except the three of us. This situation contrasted to our city life. We don't get to hear bustling and hustling moving vehicles. In this village, as far as our eyes can see, there are geese, chicken and chicks. As well as our eyes could hear, are the the mooing sound of cows and the hungry chicks waiting for their parents to feed them fresh worms.In all honesty, I still do not miss the overcrowded road and the strenuous city life.
The very first morning picture I captured was this dark shot of a house, which was hidden behind the tall coconut trees.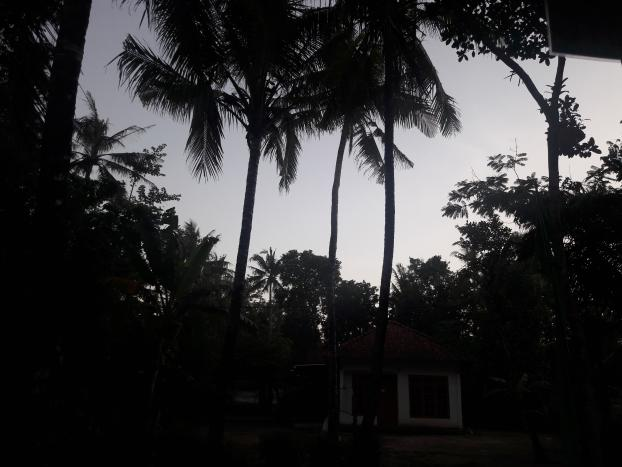 Then, as the animal started their daily morning routine. I spotted a kind of goose, which my partner said, it looked like a turkey vulture fucked a duck. This creature is a rare kind. We don't get to see a breed like this.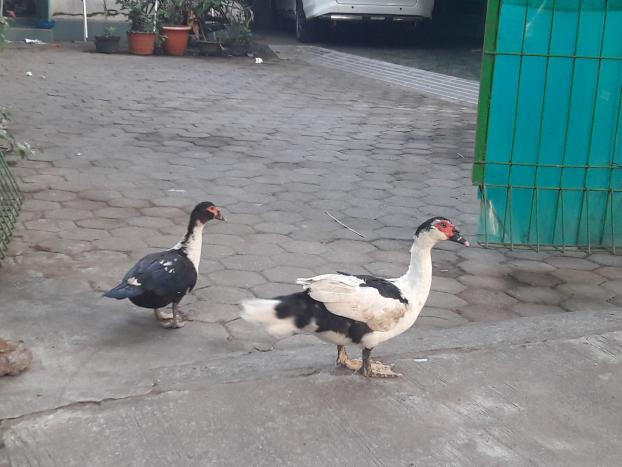 The three of us walked and walked... until we found a nice spot to see the sunrise. We stopped in the rice field for couple of minutes and capture some beautiful morning shots. My capture was the least appealing than the others. Still though, I enjoyed being pampered by nature.
Also, I miss this kind of experience and it was refreshing to see greenery and a beautiful sunrise warmly greeting us in this village. I wish and hope, things will be as smooth as silk during our stay in this village.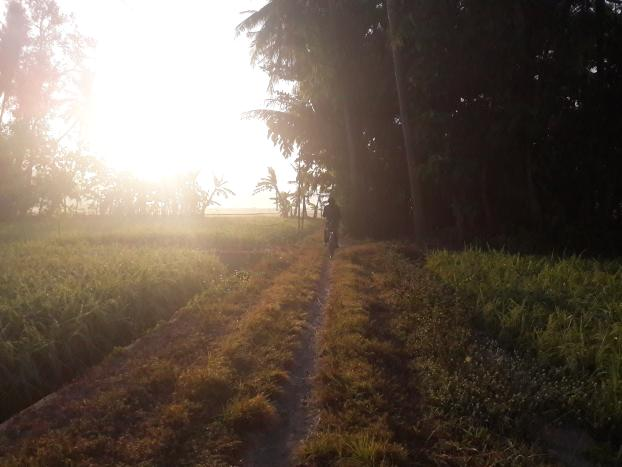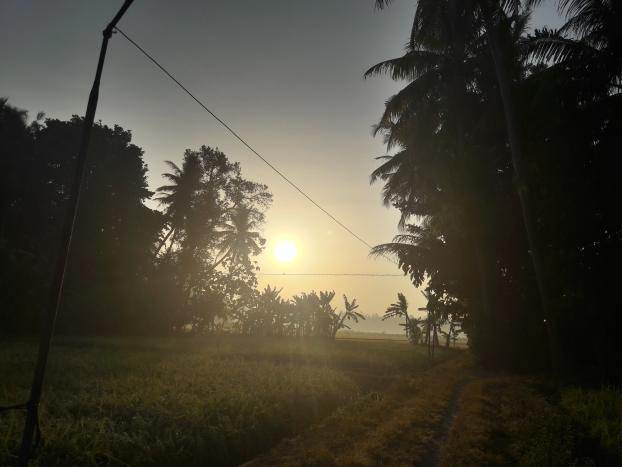 After we took some morning shots, we continued our exploration until we got to see some cows being fed. I personally enjoy this kind of activities, so I decided to help out the owner. Here are some interesting shots of the cows' expression while I fed them with their delicious grass.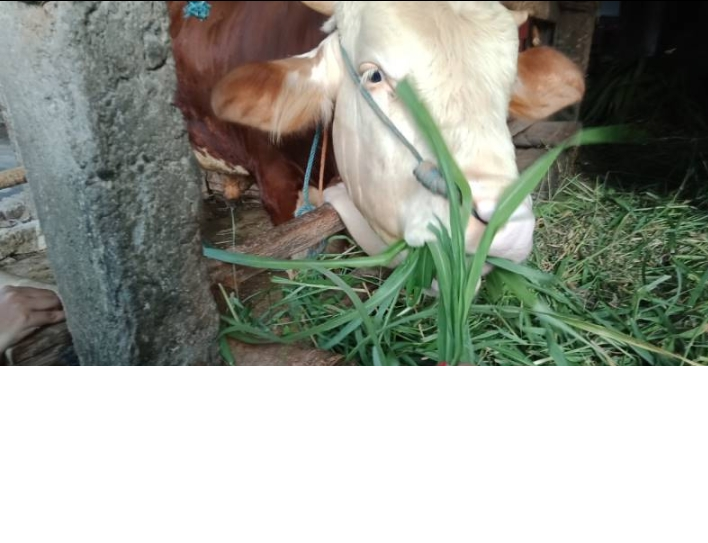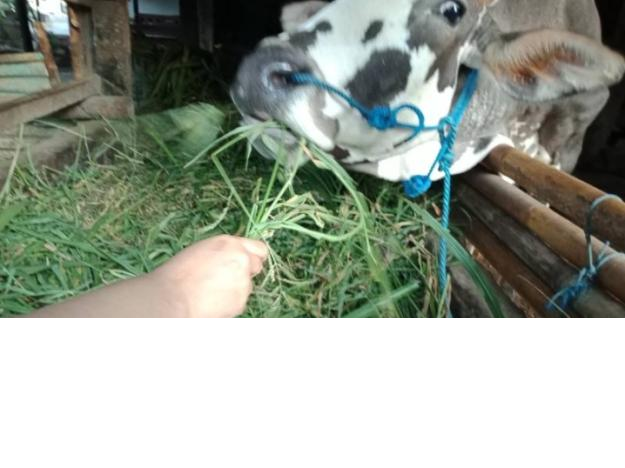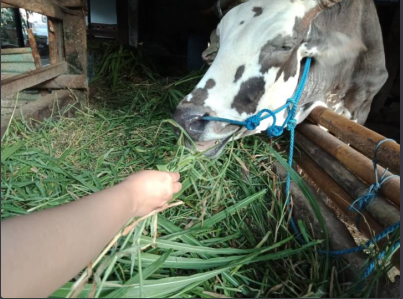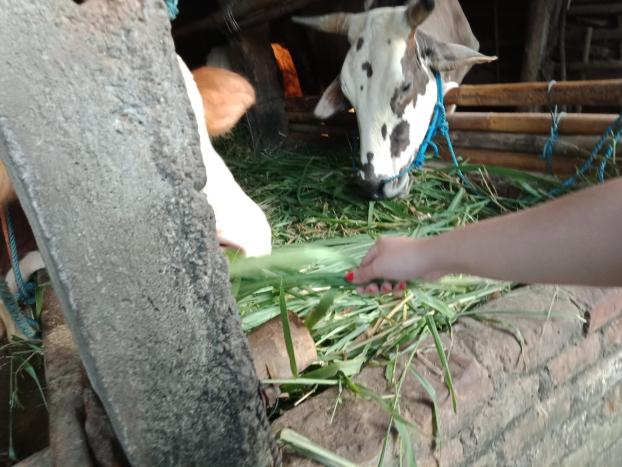 The barn was nearby our homestay. I will definitely get back to feed the cows and hopefully, every morning. Then, as soon as we got back, I and two of my friends went to the local market to shop for our meal. We get to cook our own food here and since I love cooking, it would also help me enhance my cooking skills. This is also the first time I cook for more than 5 people and not for a family member. All in all, we had a pleasant morning stay with little of sunshine and a new experience of feeding the cows.
[macchiata]
---
Community Service Logs
If you enjoy this report, consider supporting my endeavor of delivering stories and reports to you. Any kind of support is greatly appreciated. Thank you and stay tuned!