The fourth day of our service started becoming more demanding. Once again we were exploring the village in order to meet with the elders of the village. Apparently it's a custom to invite the elders before we're implementing our programs and activities. Our daily activities started at 10:00 a.m right after having our first meal. There were about seven elders whom we are about to visit. But before visiting them we were visited by some children of this village. They were sitting on the rooftop of the homestay.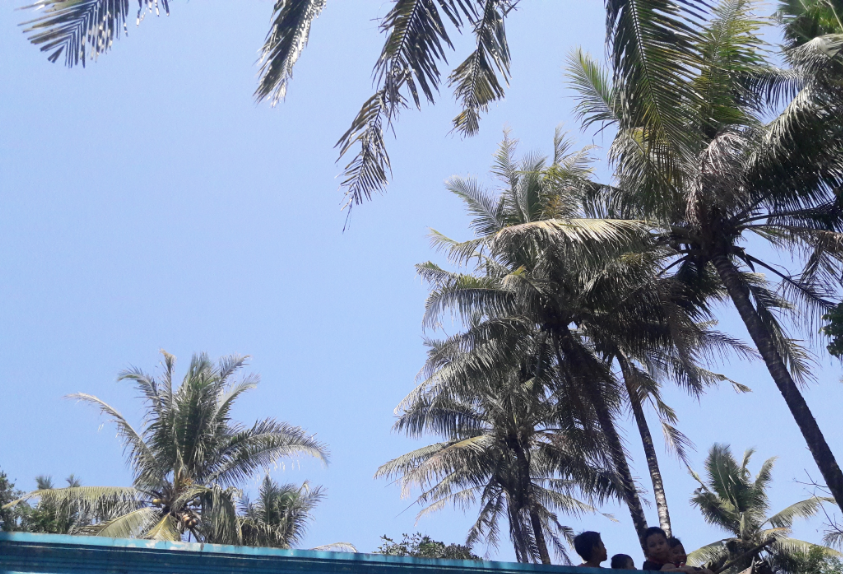 Then we started exploring from one side to another. As usual, along the way I captured some cows and goats. These aren't rare animals but where I live, I don't normally see this scenery.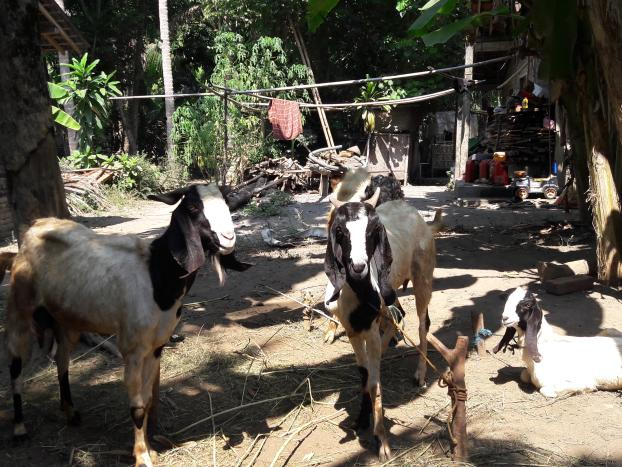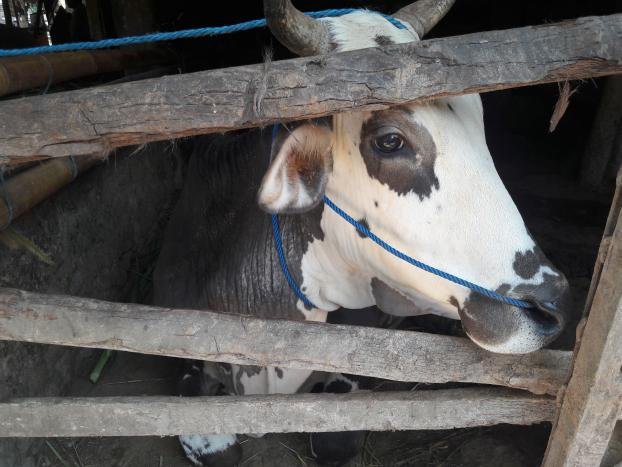 I mentioned earlier that this village is strong in its agriculture. Hence in this place,it's common for people to work as farmers. It is my first day seeing a farmer and her daughter drying rice grains. In case you're wondering, the process of rice before it arrives on your plate, isn't easy as it looks.
After we reached from visiting the elders. Some children in the village visited our homestay. We taught them how to draw, coloring, languages and any fun learning activities that we could with minimal tools. These are some of the children works. I spotted some talented illustrator among these kids especially if you look at the cycle's picture.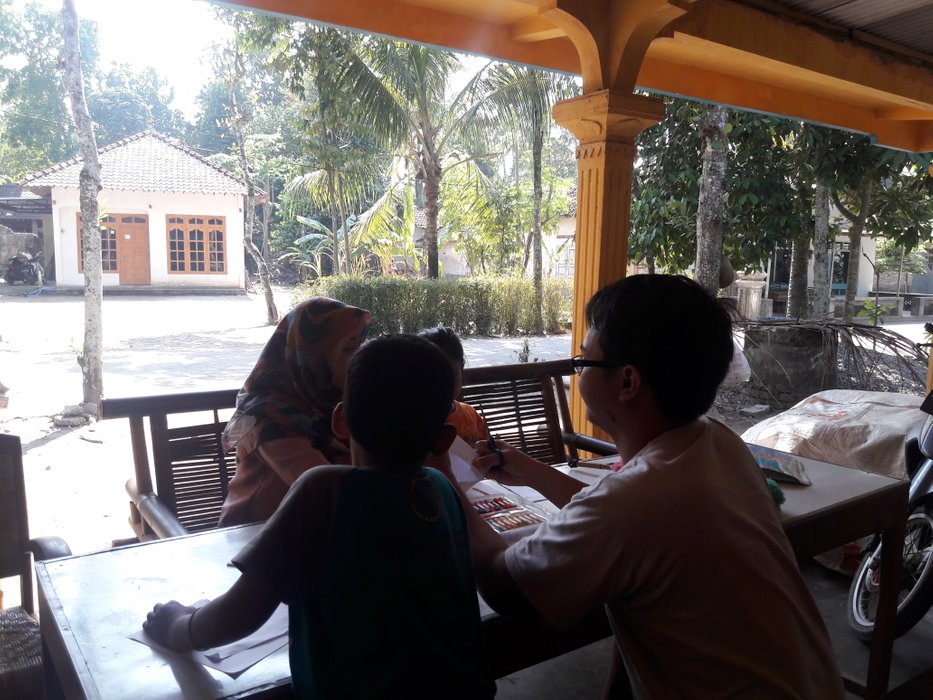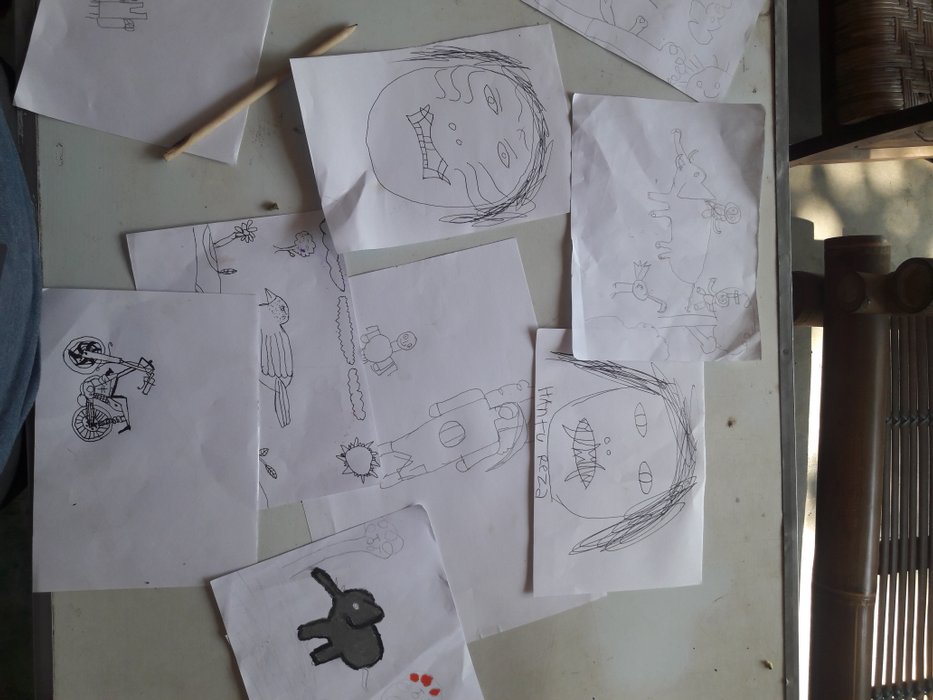 In the fourth day our energy started depleting. We seemed to be slow in adapting to the new environment including myself. This is obviously a new experience for me. I have lesser time for myself hence I started to be more grumpy. I couldn't stay surrounded by people for far too long. I am fairly sure after this service, I will crave living in a seclusion. I still have yet found a proper schedule to do all of my activities. I still try to write post like this by squeezing an hour or two of my time in this village. I was more than fortunate that I can even use my laptop and the connection is fairly good.
[macchiata]
---
---
Community Service Logs
If you enjoy this report, consider supporting my endeavor of delivering stories and reports to you. Any kind of support is greatly appreciated. Thank you and stay tuned!