From the past three days or more, our unit have been idling. We did minimal things such as eating, sleeping and light fun activities geared towards children. Even so, these activities were also energy draining. My team and I finally learned that being a pre-school and kindergarten teacher is not an easy job. We have tried our best but sometimes it might not be enough for these children.
Anyhow, in our eighth day, we decided to visit the nearest beach. It was a little reward for all of us before we're entering the second week; the busiest week of all. The beach is located just approximately 20 minutes ride. I have the chance to ride a motorbike once again. I thought I would lose my ability to drive but I wasn't.
We visited the beach because we have one program relating to increasing the villager's interest in eating fish. It is ironical how expensive and inaccessible fishes are despite the area is close to the ocean. So, we attempted to start a project based on that problem.
Our team set out quite early. it was rather cold but the beach was already overcrowded with families having their vacation. There were two beaches where we did the survey. The first one looked like it was abandoned for years meanwhile the next one looks like it got pimped really hard.
From pictures below you can see how abandoned the beach looks...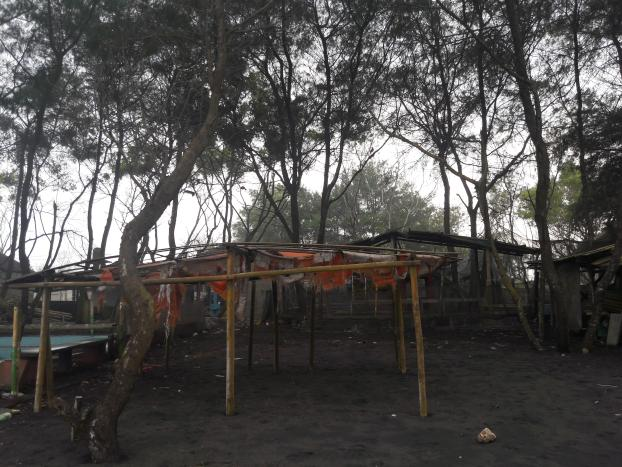 Meanwhile in the next beach, we get to see some fish market stalls, such as this one :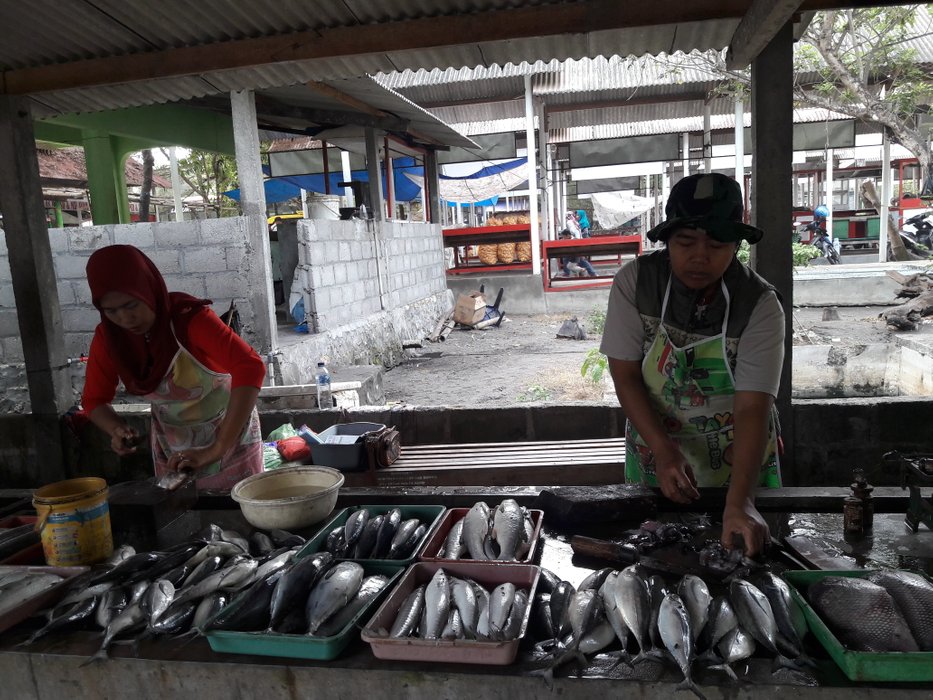 Our team decided to order some fishes and surveying the price around this stall. It was fairly reasonable. The picture below is a picture of living shells. They will close the shells if you touch it.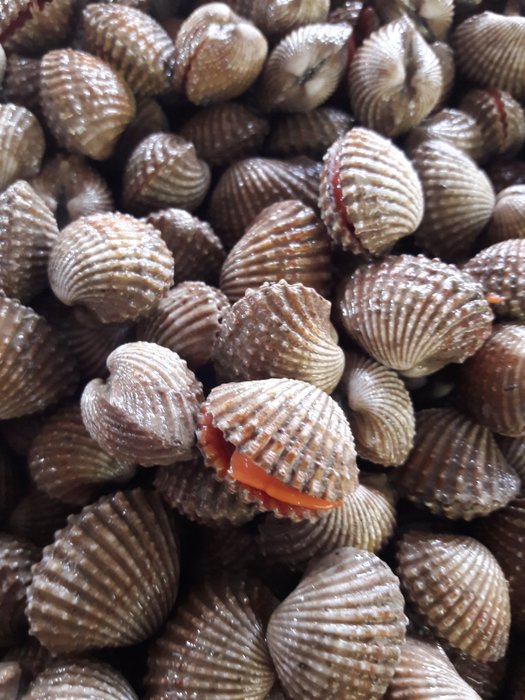 For the food below, we only spend less than 10$ for 7 person.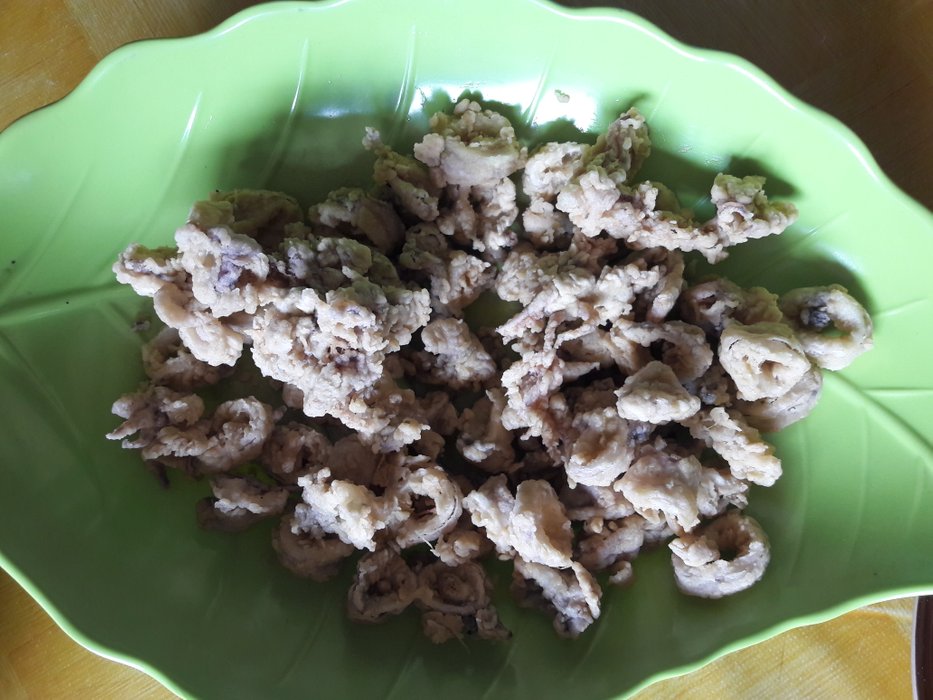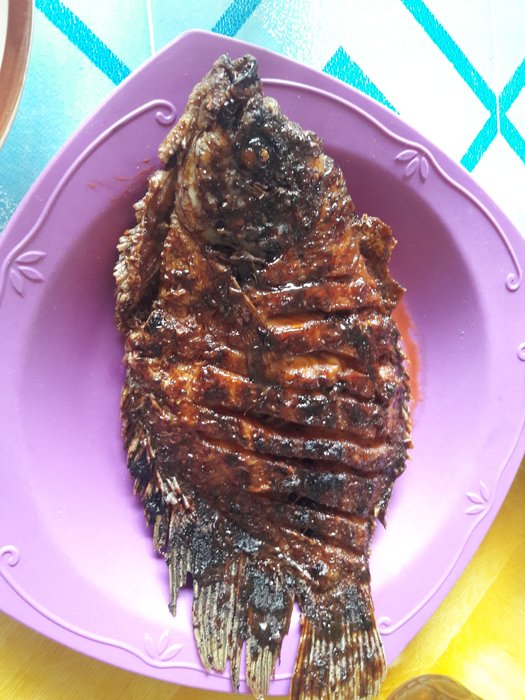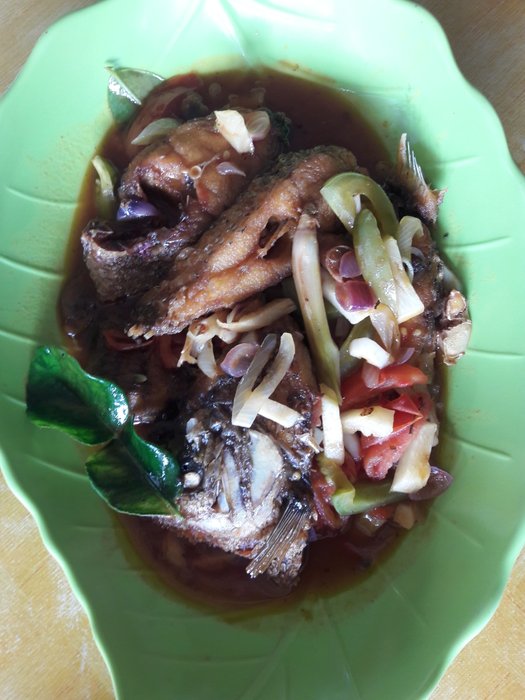 We expected it was going to be too expensive. At first we were about to bargain and we had quite a bit of onsite discussion before we purchased the fishes. Perhaps the sellers pity us for looking confused and indecisive therefore they gave us quite a good price for two fishes and 1/4 kg of squid. Also, the price I mentioned above is already the ready meal price. So, it was a good day, especially for seven person.
It was a great treat for all of us before we started our projects. Tomorrow, It's time to stop idling and playing around. We need to steer the boat to the right direction. For one thing this community service teaching me is how to adapt quickly in a new environment. It's difficult for me to adapt but I am learning a lot from this past week.
---
Stay tuned for more stories of my community service experience. I hope this story can give you an insight on the local's live, culture and customs in Indonesia. Thank you for reading. If you like what I do, consider supporting me and my venture of reporting this stories.
---
Community Service Logs
If you enjoy this report, consider supporting my endeavor of delivering stories and reports to you. Any kind of support is greatly appreciated. Thank you and stay tuned!