Yesterday was the day I did another survey to the place where I will be stationed during my community service. I previously mentioned, I will be stationed nearby a coastal area. However, perhaps I haven't mentioned of my tasks and this was raised by @livinguktaiwan, who asked me what will the students do during the service. Here's what I answered :
Students are expected to create projects depending on the theme and the location. For instance, I got a project under " Technology" and I will be deployed in a coastal area with agriculture being its strong commodity.
The unit consist of 29 students, who will be working on mini project relating to the theme and using our own field of expertise. As I come from literature and language major, one of my mini project is a seminar on fake news and ways to tackle misinformation. Another one is helping local government with data visualization as in village information, board signs and media related activities. Then, some students from agriculture will help local farmers in using agriculture softwares, others from engineering will help in creating website and processing the database. Last but not least, medicine students will conduct seminars about HIV/AIDS, environment and health issues.
In this area, we will live in with local families and expected to understand their way of life. The 29 students are divided into 4 groups in a different location within the same district. Therefore, we did several surveys to find accommodation and to examine possible logistic challenges which we will face during our service. To be fair, the area is only about 45 km from the city center. However, as you can see from the picture below, it's surrounded by tall coconut trees. On the way to the area, we will hardly see vehicles except trucks which are carrying black sand from the sand mining sites.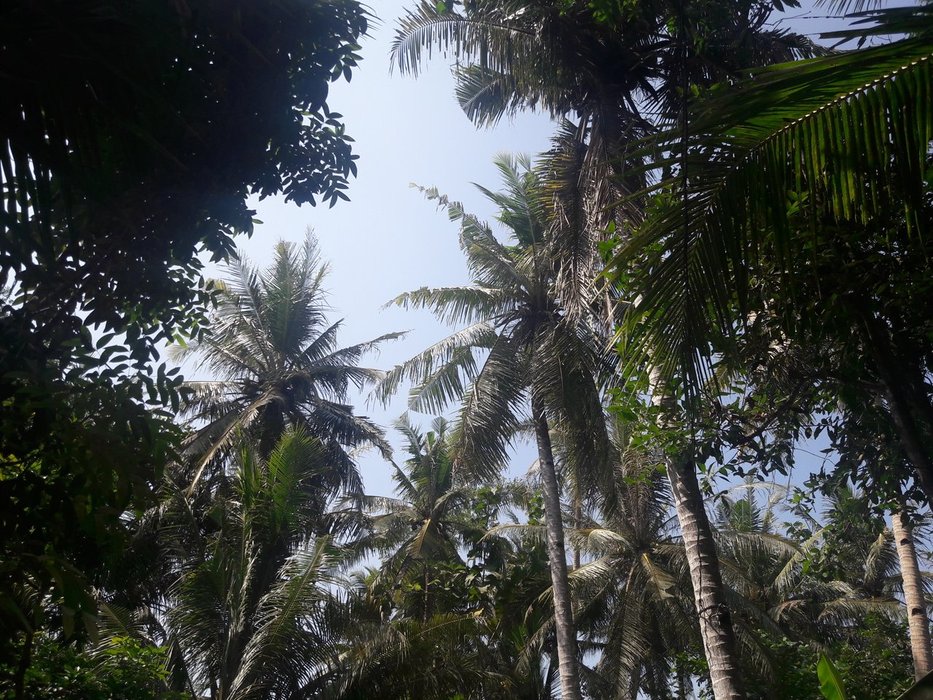 We started the journey from university's complex at 9 a.m though it was supposed to start at around 8:30 a.m. The reason we postponed for about 30 minutes was because some students were late including myself. Then, as everyone gathered in the starting point, we were divided into several groups. I and three other students were traveling in the car while some others were traveling in motorbike. It took us about an hour and 30 minutes until we arrived at our first meeting point.
The first place we visited is a small village where it will be occupied by the first unit. We were visiting the accommodation site and confirming our arrival which will be next week. I personally brought some internet providers to test which one would work in the area. It turned out, all the providers I brought were working just fine. Also, I thought the place was going to be extremely unpleasant yet it turned out to be great. It has a massive kitchen and students are allowed to cook.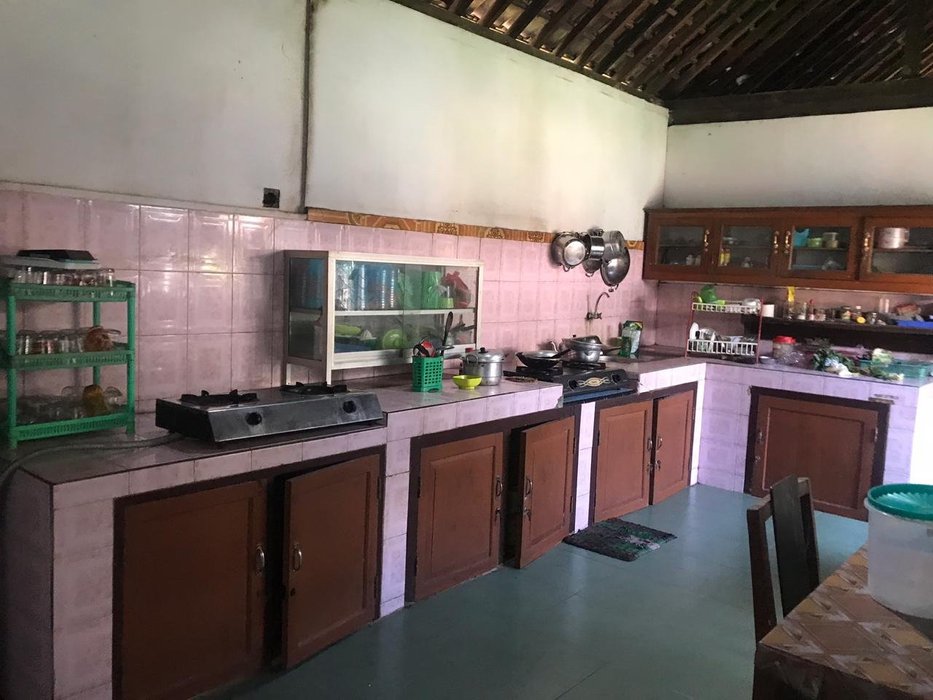 Along the way we also visited three other villages where other units will be stationed. I was happy to see mine was a decent place. I will live in a family who has several children and they happen to have a spacious garden with coconut trees in front of it. The quietness of the area is the main thing which gets me excited. However, I am still aware, I will have to work 6-8 hours a day, unpaid service.
As we finished the survey, we decided to visit the beach nearby. It was really unexpected and we didn't plan it earlier. The beach was only 20 minutes from the last village which we were visiting. However, before we got into the beach, we stopped by a chicken noodle stall. This noodle is an Indonesian common food. It's different from Ramen especially the soup which is made of chicken stock and some spices. In Bahasa Indonesia, we call this food " Mie ayam" it's really delicious especially if you like noodle. If you are vegetarian, you can order noodle without the chicken but most indonesian will think that's strange. This noodle cost us 7,000 idr/bowl which is 4,000/idr cheaper than in the city.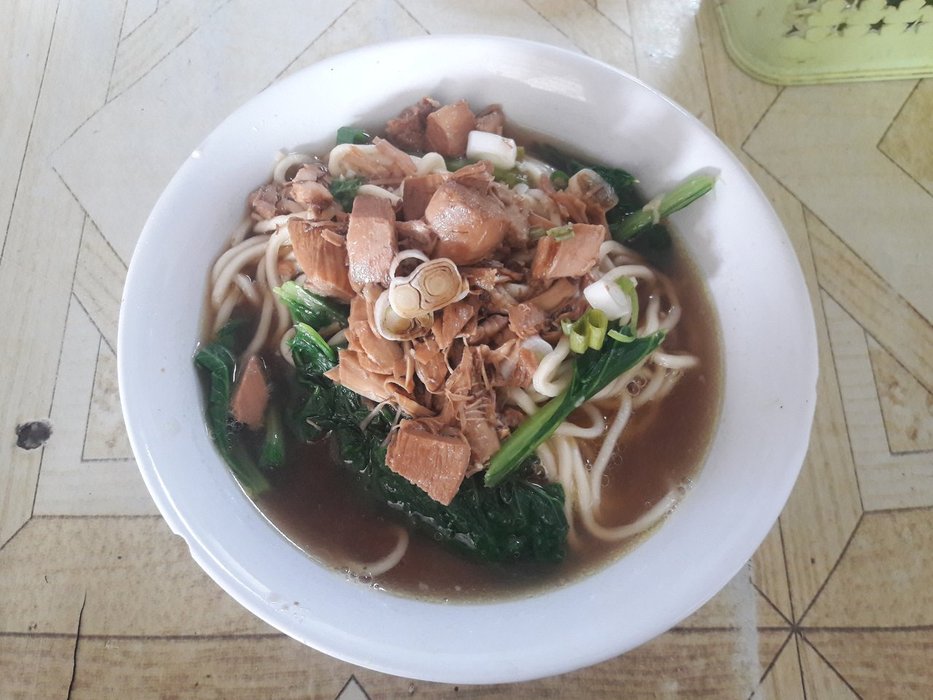 After filling up our tummy, we left to the final destination, the beach. There are several beaches within this district and to enter the beach area, we have to pay 10,000idr/person. However, that time, we picked the nearest one which is called ' Pantai baru'. It has black sandy beach unlike most of beaches I previously write about. This beach also has strong wind and it's advised not to swim. Earlier this week, there was a professional Indonesian footballer who was drown in this beach. So, that day we still got to see some rescuer team. I followed the news and it turned out, they're still searching for the body.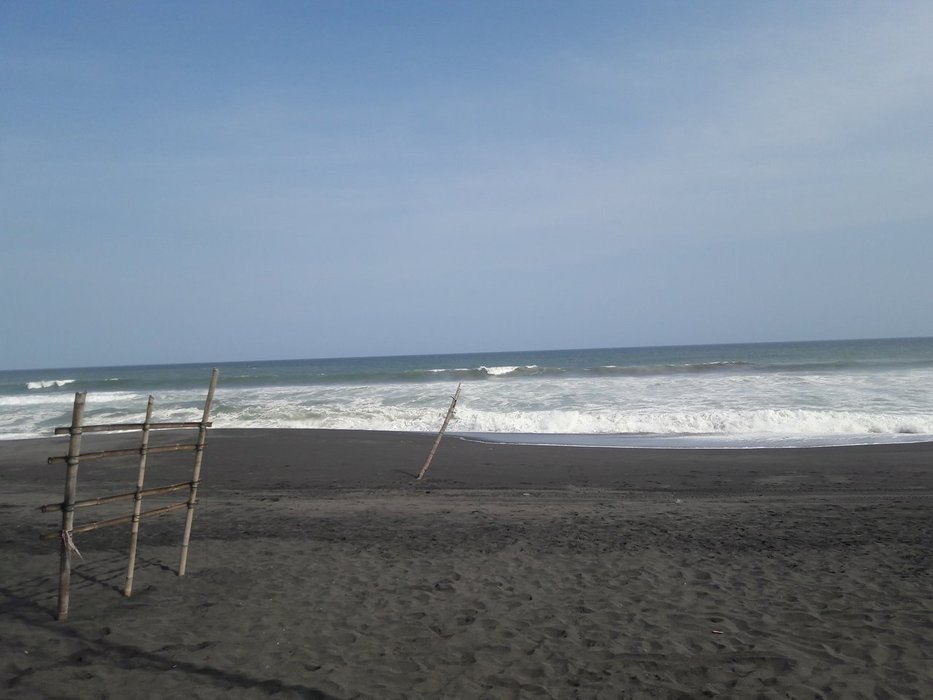 So what is the attraction in that beach then? well visitors visit this beach to play ATV or watch turtles conservation. Not only that, families love to do picnic in this area. I also happened to talked with a visitor who told me that it's pretty cold surrounded with trees and it's better than ' hot' beaches located in Gunung Kidul, a little bit to southeast of this place. In this picture below, you can see the ATV track. I would probably try it next time.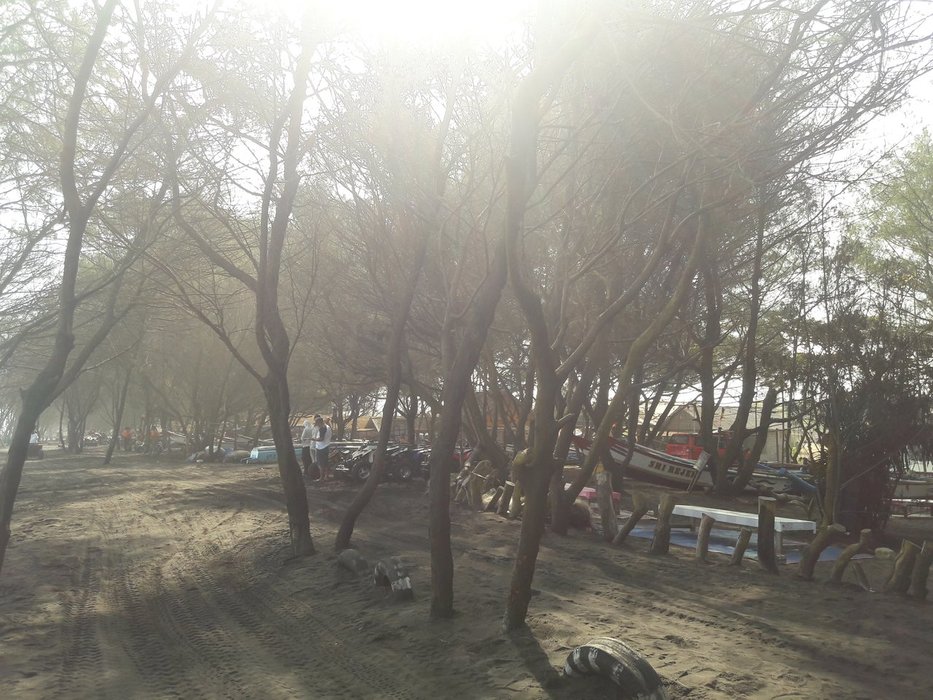 I also managed to capture some epic pictures of myself under the sun. It was pretty nice to sit in the sand and chat with other students about their past student's life experience. Among all the pictures I like, this black and white somber picture is my most favorite.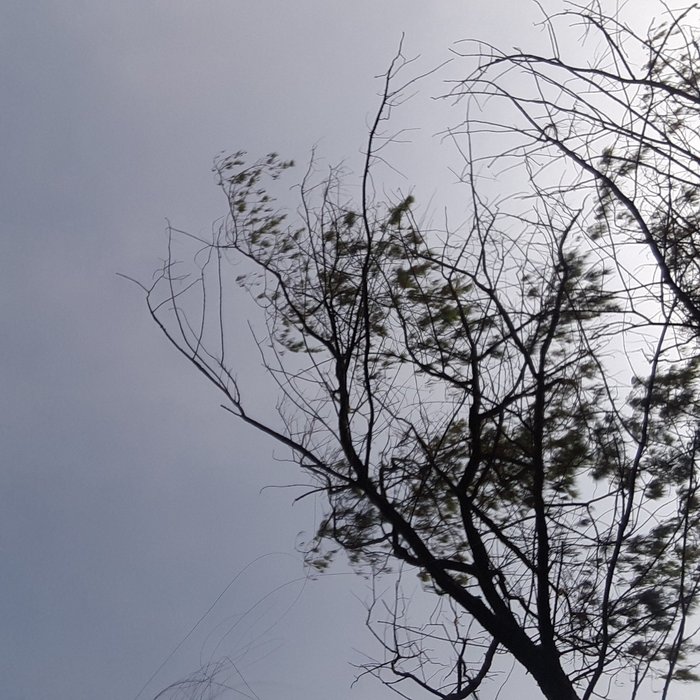 An hour passed and we decided to head home. It was enough for the adventure. However, I still had some things to do. I needed to buy fruits and vegetables. So after I was dropped back at the meeting point, I took uber to go to the grocery store. As you can see from the picture below, there is peculiar looking fruit. If you can guess the fruit name, I will give you 2 steem for the first one who got the correct answer.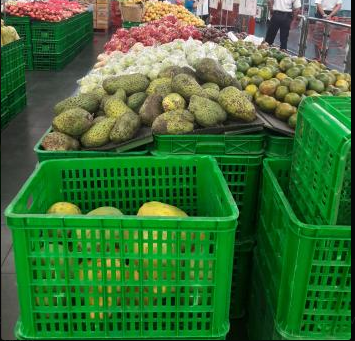 I can not believe that community service is near and so is steemfest. A quick update to my roadtosteemfest, my saving seems like growing day by day. I expect by mid of July, I can already book the flight ticket. I really want to attend steemfest4 because it would be amazing to learn more about a platform where I've been religiously spending my time for the past two years. I would also love to see and learn from amazing team behind steem dapps projects. So, finger crossed that I will be able to see you all there.
Cheers,
[macchiata]
Pictures are all taken by my samsung galaxy A3. Some of these pictures appear on my personal social media.
---
My Community Service log and Road to Steemfest Stories