Yogyakarta's annual Chinese Lunar New Year festival, from 2 to 8 February 2020, is a melting pot between cultural and food celebration. It features dozens of vendors who serve their signature menus at Ketandan, a chinese quarter located in the iconic all-year-round market Malioboro.This year, the event carries a theme " The Cultural Color of Wonderful Indonesia '' which showcase plenty Chinese cultural shows, competitions and cuisine.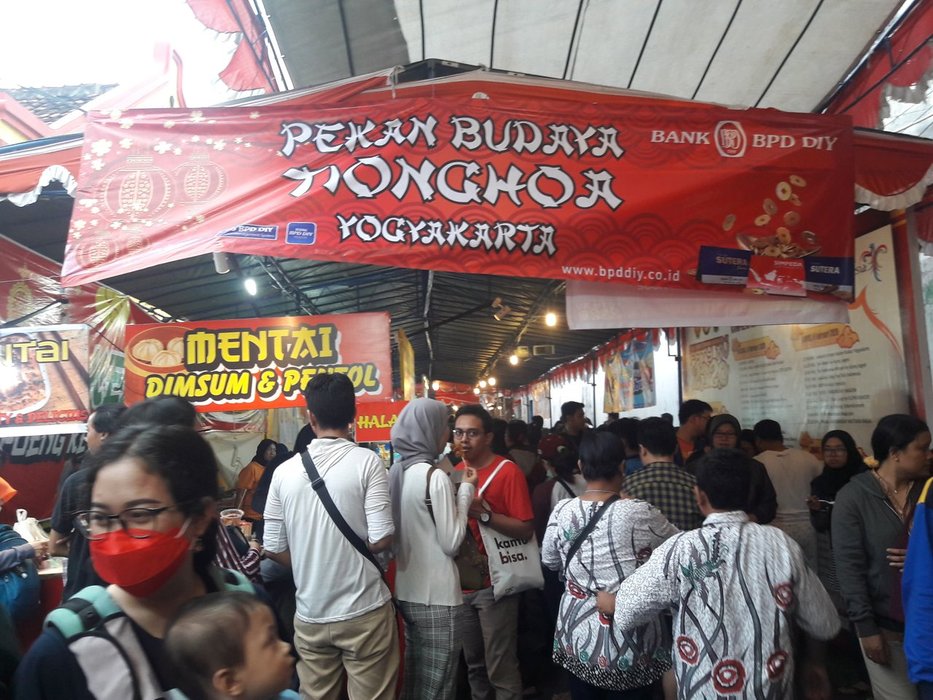 The festival invites visitors to admire Chinese tradition and taste a wide range of "peranakan",cuisine. However, not only Chinese local food, visitors can find cuisines from Japan to India.
Visitors start to swarm the area around 4 p.m and begin to gawk at various stalls offering "hawker" style food. As the sky gets darker, the area is illuminated by traditional chinese ornaments and trinkets. The locals and tourists were very enthusiastic about the festival. It can be seen from the influx of visitors after 6 p.m. Hence it is advised to come earlier to fully enjoy gazing and buying the food. It is advisable to leave infants and children home as the place can be quite claustrophobic for some.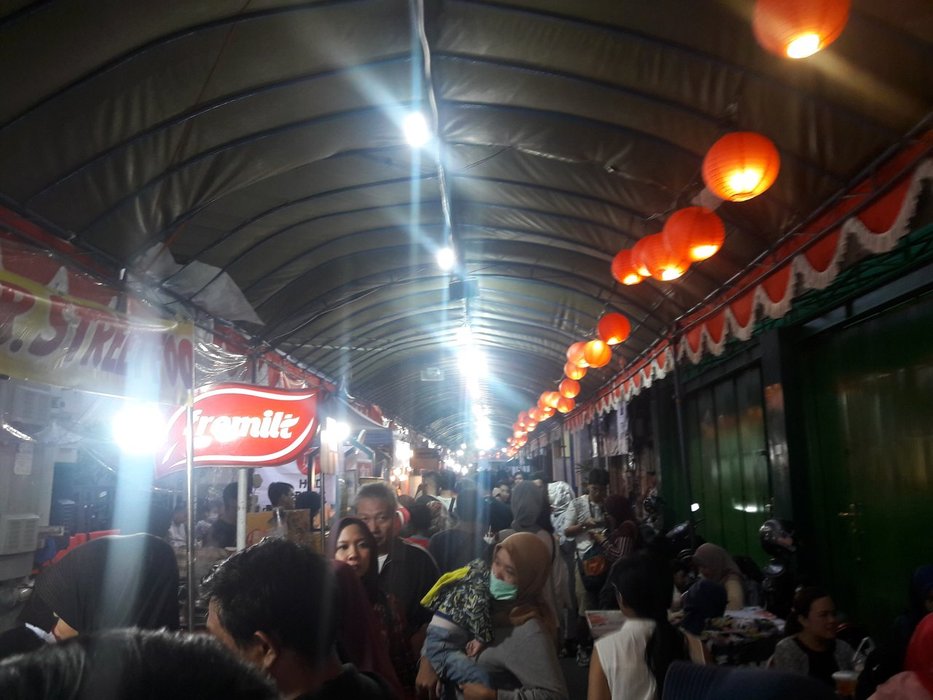 It was a cloudy Friday afternoon when a group of friends and I decided to visit this festival. We met up at the signature gate of Ketandan which was distinct from other neighborhoods in Malioboro.
As soon as we got into the area, we were welcomed with a banner that said " Tionghoa Cultural Week" and food stalls with chinese ornaments. Red becomes the main color in this festival. It can be seen from various vendors.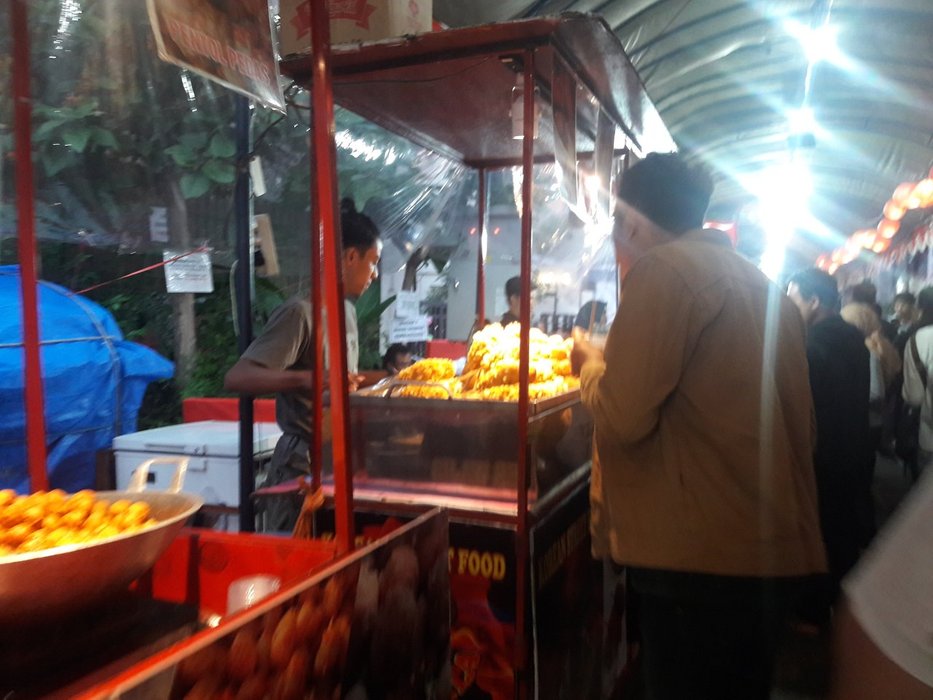 The iconic " Journey to the west" characters were also present at this festival. Obviously, not the real one but the cosplay version of them. I remember as a child, my family and I religiously watched the TV series until we remembered each name of the characters.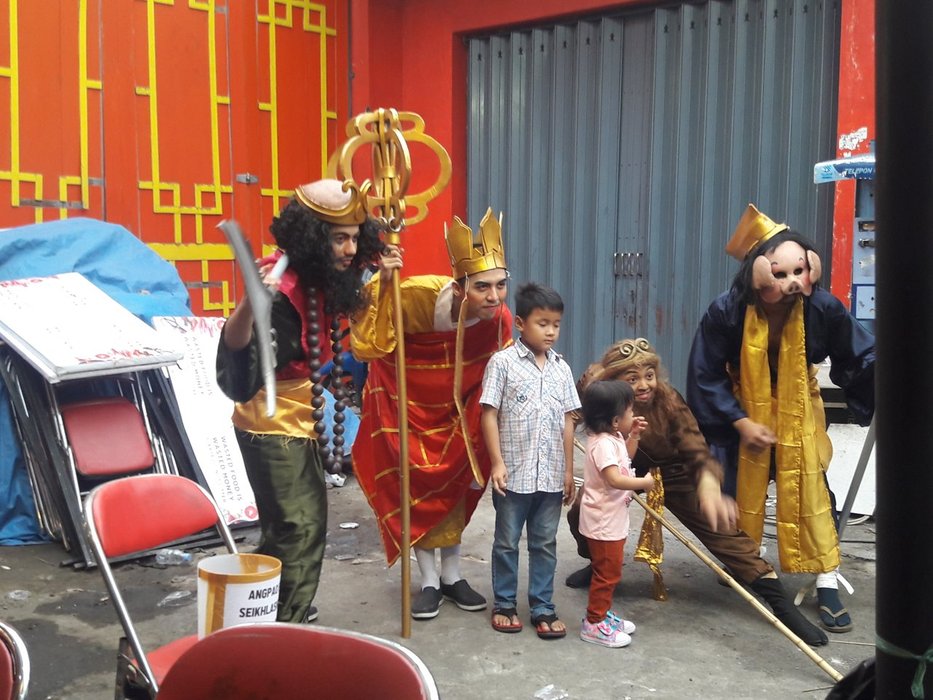 Coming to this place was bringing a lot of childhood memories including visiting the house of Tan Jin Sing, a chinese-indonesian captain during the 18th century. The house showcases objects which were the result of Chinese and Indonesian culture.
The atmosphere inside the house was familiar. There were old vinyls, ceramics pottery, tea rooms, phonograph, typewriter and even vintage television. Inside the house there was also chinese fortune teller service offered. Overall, visiting the house was like visiting my grandparents as it bears a similar interior.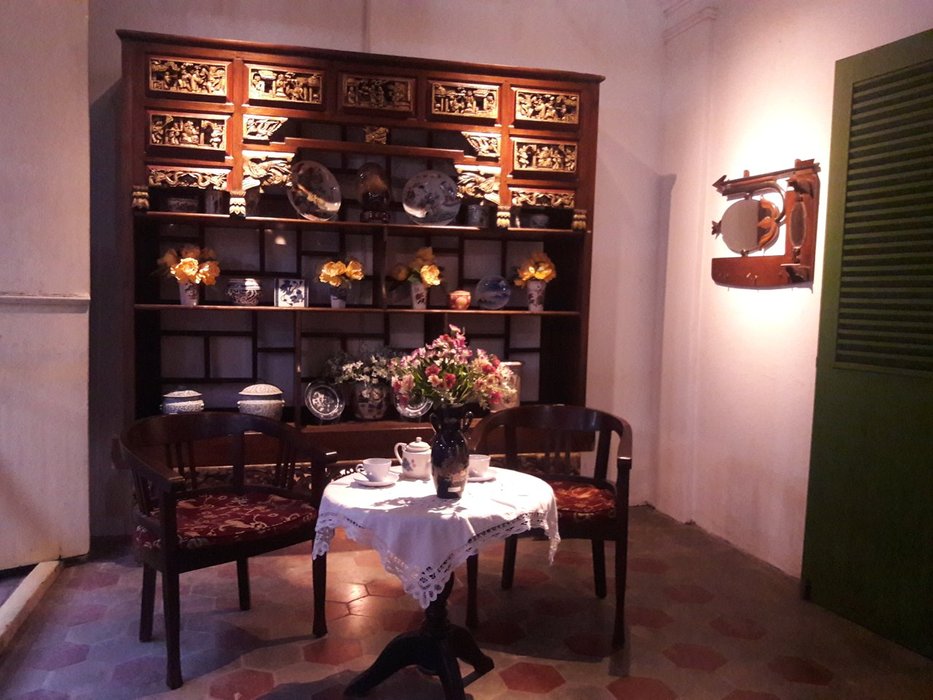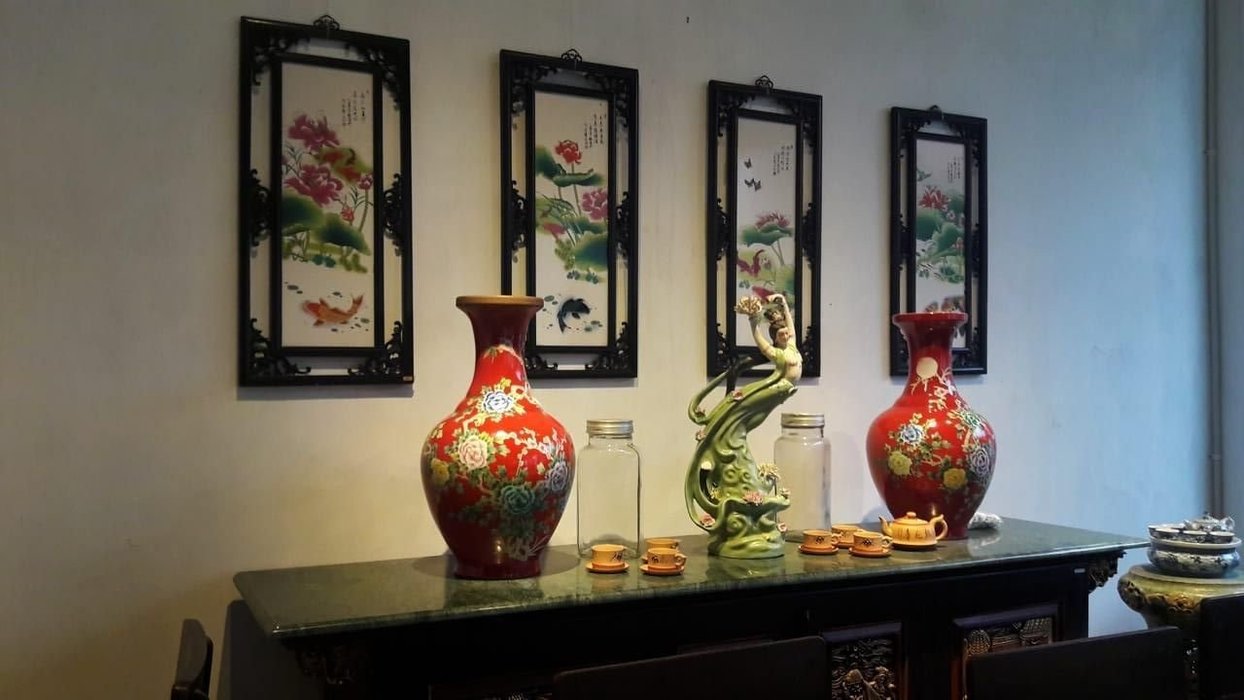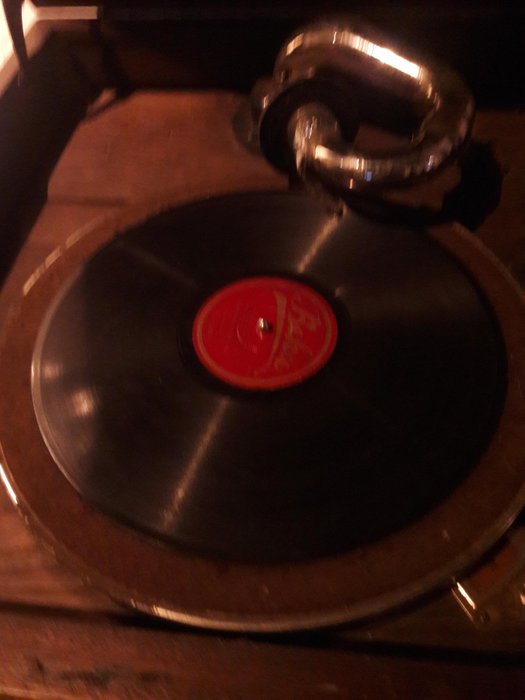 As we finished visiting and admiring the objects inside the house , we were looking for snacks. For Muslim visitors, don't worry about the food. There is a non-pork section which even has more vendors than the pork alley.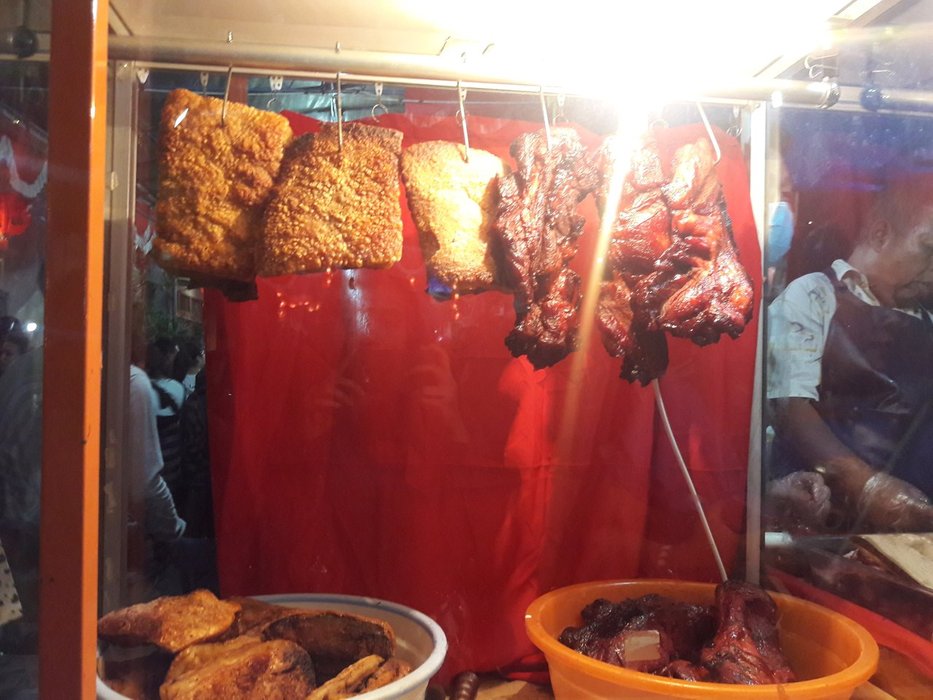 My friend decided to get "Nasi Campur" rice served with pork in different sauces while I get tangyuan, a Chinese dessert ball from rice flour served in ginger broth.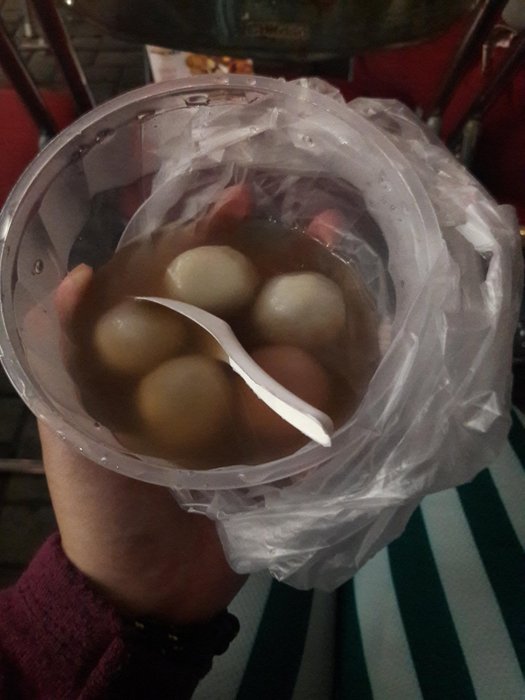 Then, we're heading to the main stage where various shows are held. But before that, another friend of mine wanted a piggy cotton candy. It was funny because on the way back to look for dinner, people stared at him and asked where he got the cotton candy.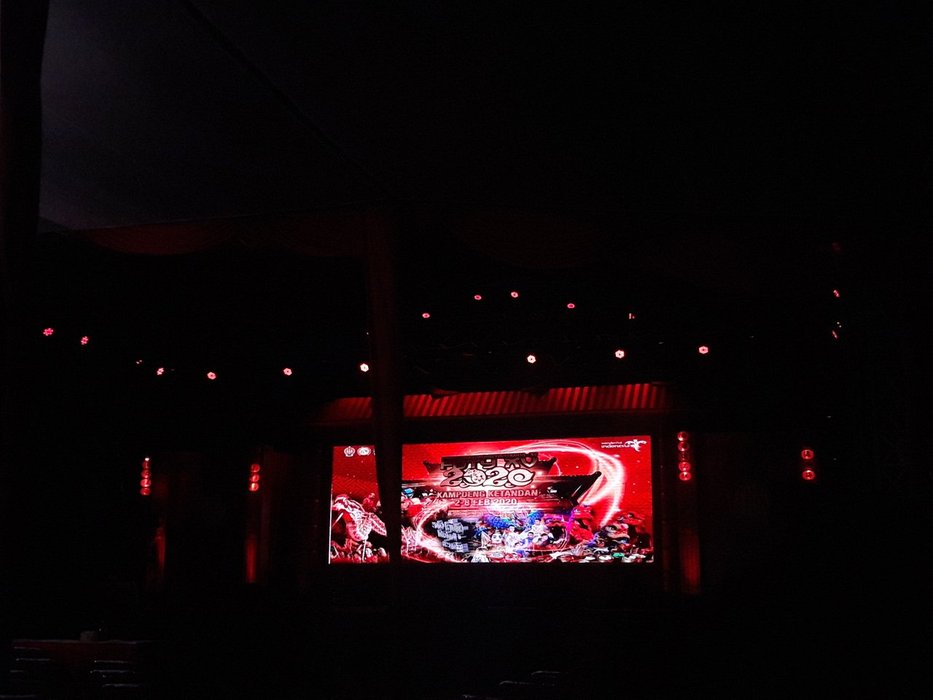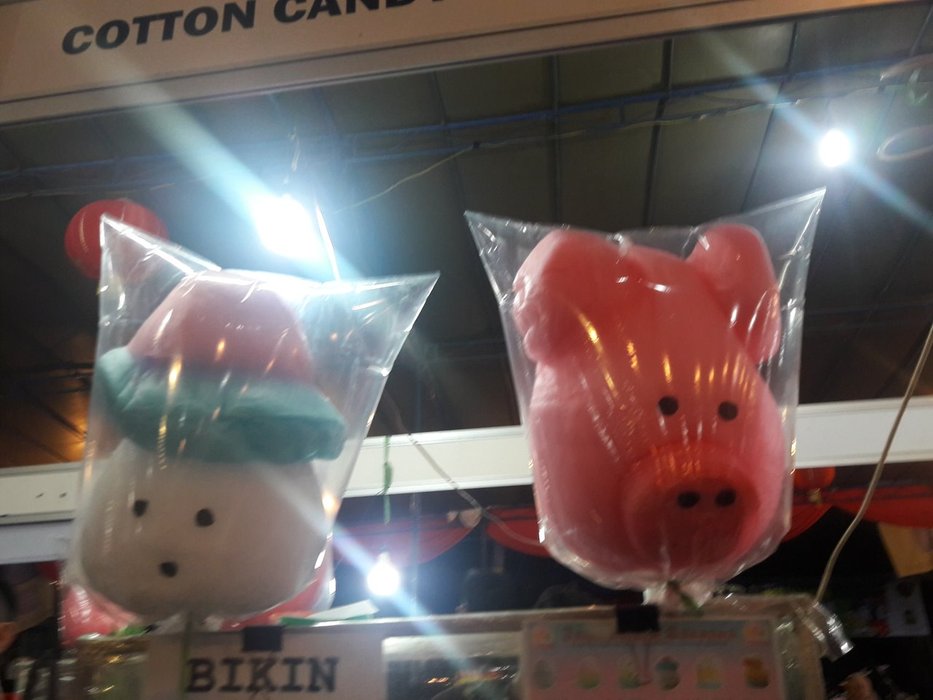 The place was completely overcrowded when we decided to leave the area. It was very difficult for us to breath fresh air. On the way back, we decided to buy egg tart, something that was advertised as a mix of Macau and Portuguese taste. Then, we also got bacon strips served in skewers, which was quite different than how bacon is usually served.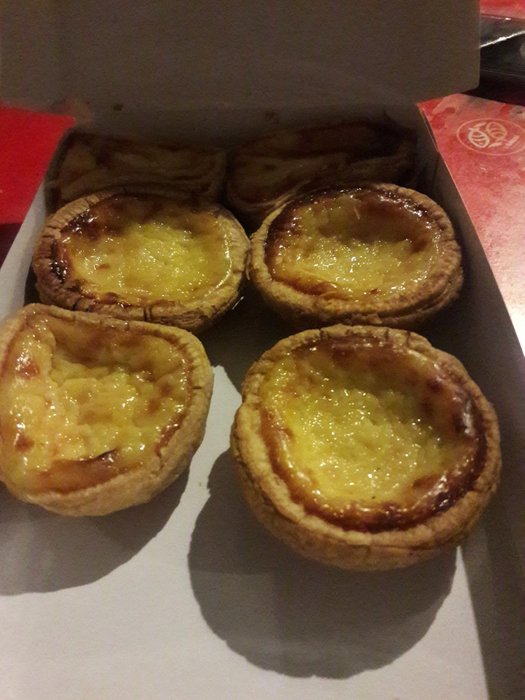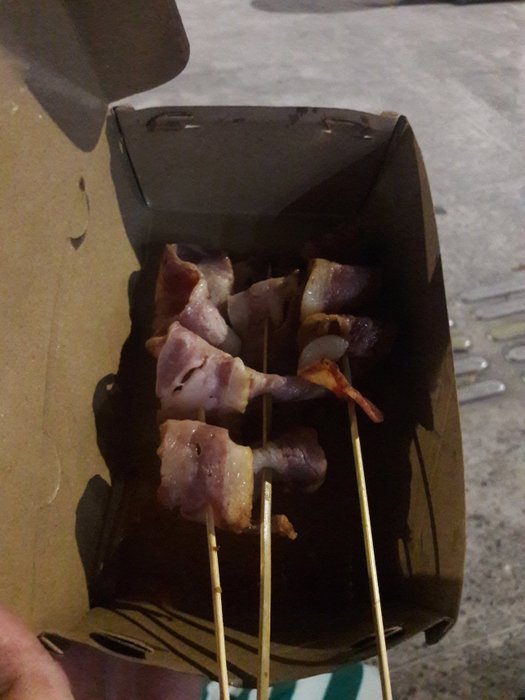 There were other food stalls mainly seafood but the price was beyond regular price. So, I was reluctant to buy it since it was also common for me to get it at the weekly fair market.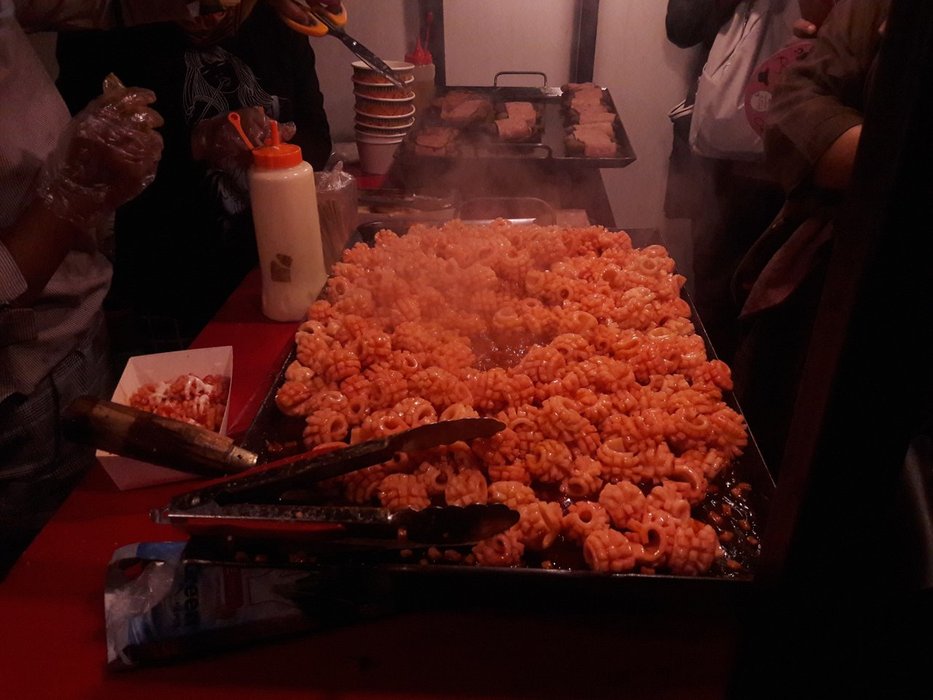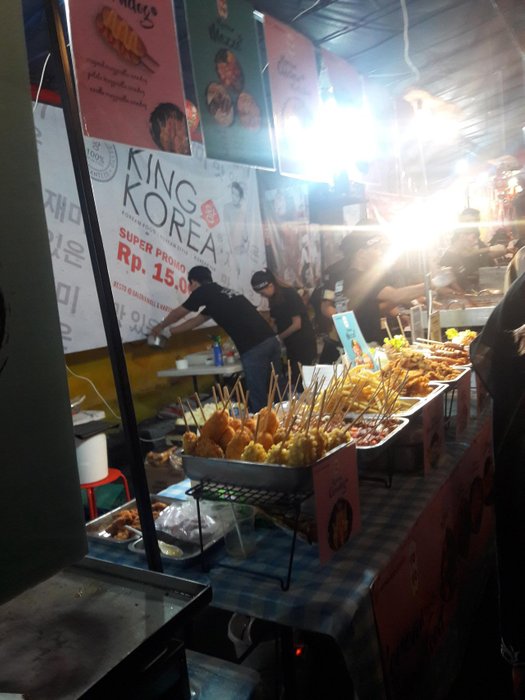 For those who want to visit this yearly festival, it is advisable not to bring infants and children especially during the evening.The overall experience from visiting this paradise of food was exceptional. The food we tried was beyond our expectation. I am looking forward to visiting the next one and you should too. This place should be on your bucket travel list cause there is no other way to experience cultural diversity like visiting this annual Chinese Festival.
Peranakan : First wave of Chinese Descent in Indonesia
---
Mac is a student and freelance writer based in Asia. She specializes in Lifestyle, Minimalism,How-to articles, Travel, Food,and Technology. If not writing and traveling, she can be found reading books.