Yogyakarta's year round street market is one of the recommended list activities that's often missed out by travelers. It is located in the street between two prominent universities in the city. This European-style street market offers one of a kind experience on brunching and shopping. There are more than 100 vendors selling collectibles, ethnic to hipster fashion, tools, and various street food vendors. Not only that, there are also artists and craftsmen with unique offerings.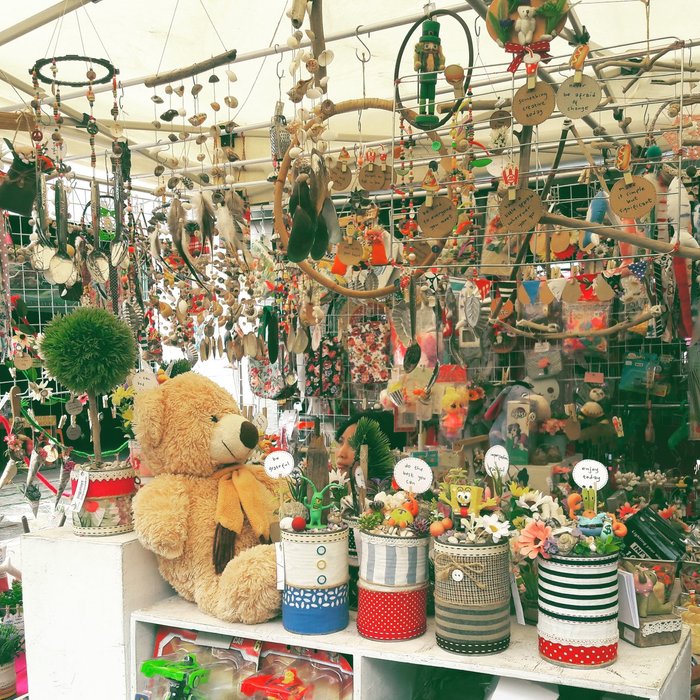 For a gastronome, this place offers eclectic menu. From Indonesian to European styled gourmet vendors, there are there to satisfy your craving. A very common cuisine in this place are from Korea and Japan. However, if you are looking for something authentic, there are vendors selling indonesian pastries, cakes, sweets and brunches menu.
This market is free for public, pet-friendly, accessible by cars, motorbike and bike. But, keep in mind, all vehicles must be parked by the side of the road. This fair happens every Sunday either sunny or dark cloudy morning. It's definitely how people in Yogyakarta do Sundays.
Having to live in the city for more than 3 years, I have definitely missed the lively Sunday. The Sunday market is located just a few blocks away from my place. Somehow, it never has any appeal to me for several reasons. First, I am not fond of crowd. Second, I have inner shopaholic. Third, I am not fond of walking on Sunday morning. But.. yesterday was different. It was pleasantly dark and cloudy morning. Besides, I have nothing else to do than recover from a busy exam and work week.
As soon as I got into the bustling market, the first thing that captured my attention was the price tag. There are plenty fashionwear sold at a reasonable rate. I was stunned by the price, considering the quality that is equal to store brand apparel. My inner shopaholic was definitely screaming, wanting to get my hands on every pretty things available.
The first thing I noticed was a mandala fabric tapestry. In indonesia, we don't use it to decorate the wall, we use it as body covering. Mandala Tapestries with all sort of patterns cost 35KIDR. It is definitely cheaper compared to ecom stores out there.And I was so stunned looking at the vivid colors and the beautiful pattern.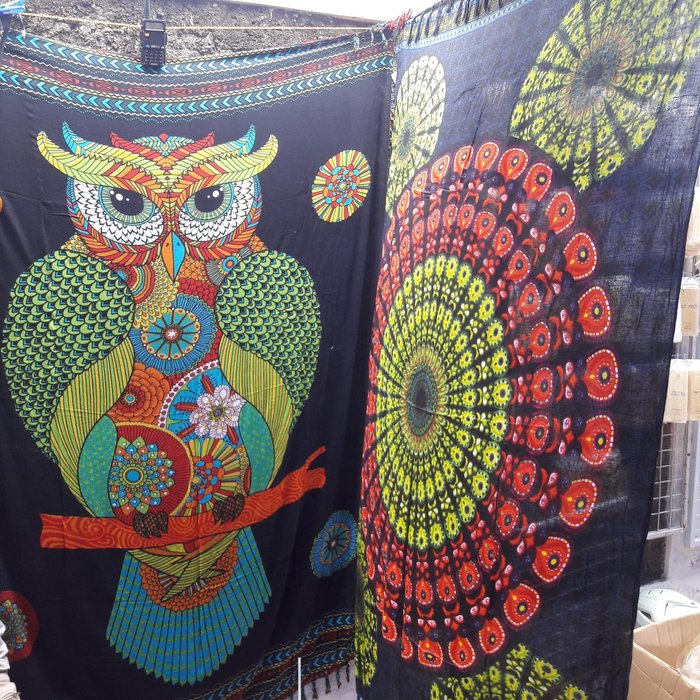 The second vendor I visited is the the summer dresses vendor. There are floral patterned dresses sold from 20KIDR to 45K IDR. I can't help but to get myself one of it. I know for a fact that this type of dresses would be priced tripled in Malioboro, another famous all year-round iconic street market in Yogyakarta.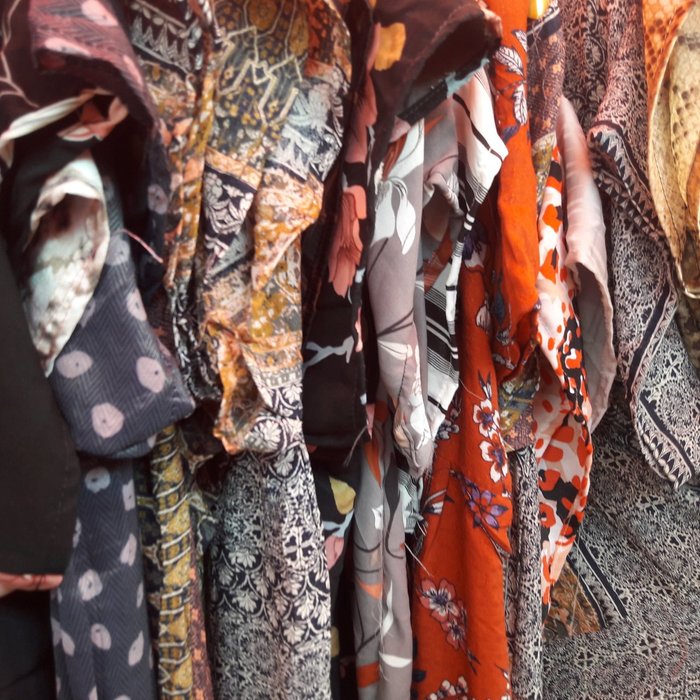 My companion was more than happy to wait for me picking the dresses. Her only reason wanting to go out with me was to buy a zuppa soup. However, on the way to Zuppa soup vendor, I found a dumpling vendor. I always love dumplings and shiumai is my favorite. It sort of reminded me of Malaysia and Chinese market in general. Especially when the shumai looks neatly presented with different fillings.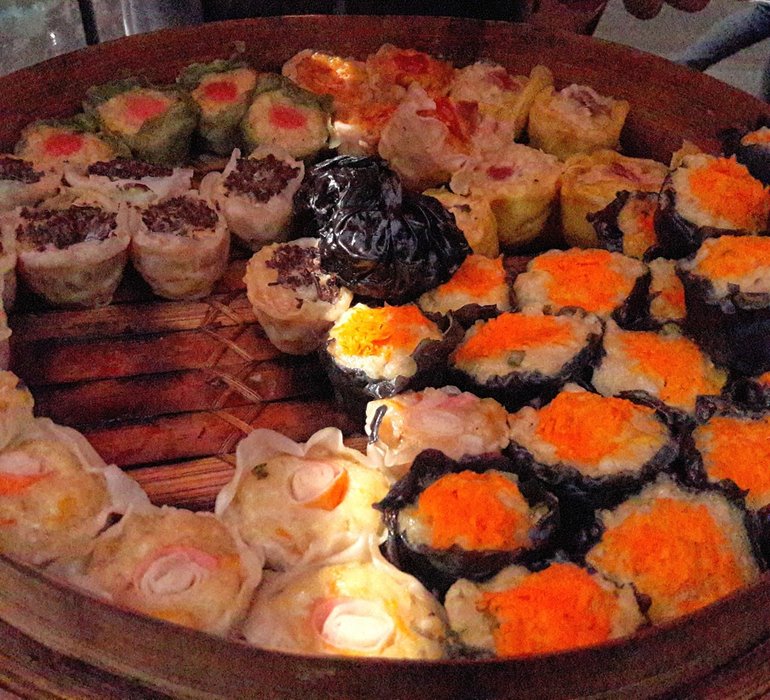 These Shumai costs 15K for 5 piece, so cheap right?
The last stop is the Zuppa soup vendor. This Italian dish is one of the favorite cuisines of visitors in this market. However, don't expect much. It's definitely not the original Zuppa Tuscana. For only 13K, you will get warm pastry with sweet corn kernel and sausage filling.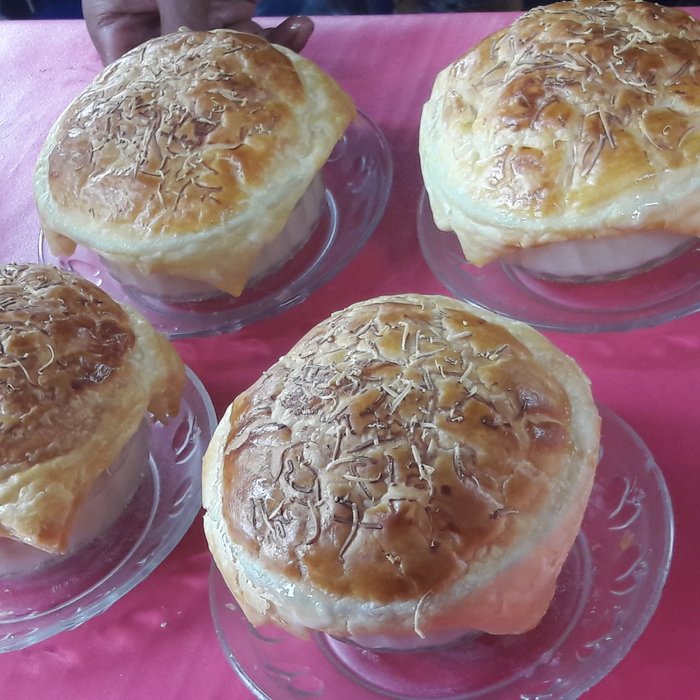 After having enough of Zuppa soup, we headed back home. On the way, these are the vendors I managed to capture with my phone. I enjoy seeing pretty woven baskets and bags. There are plenty vendors and most importantly you can haggle.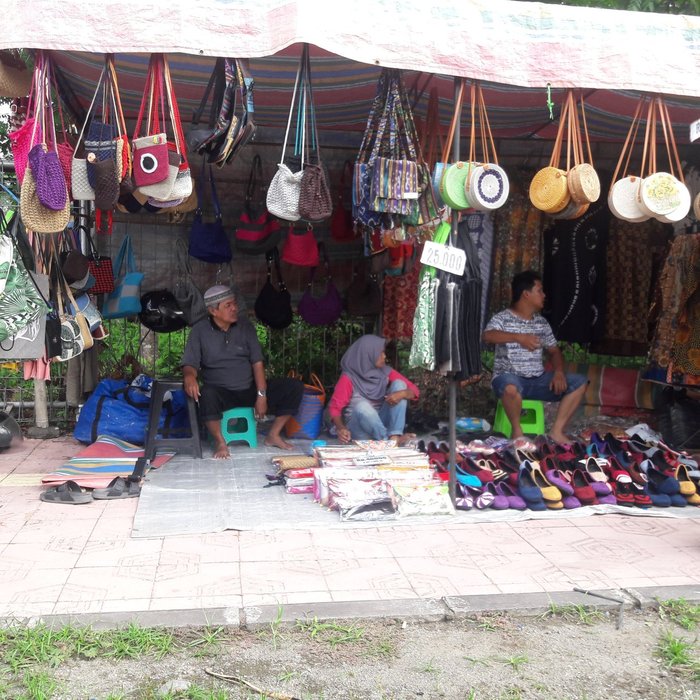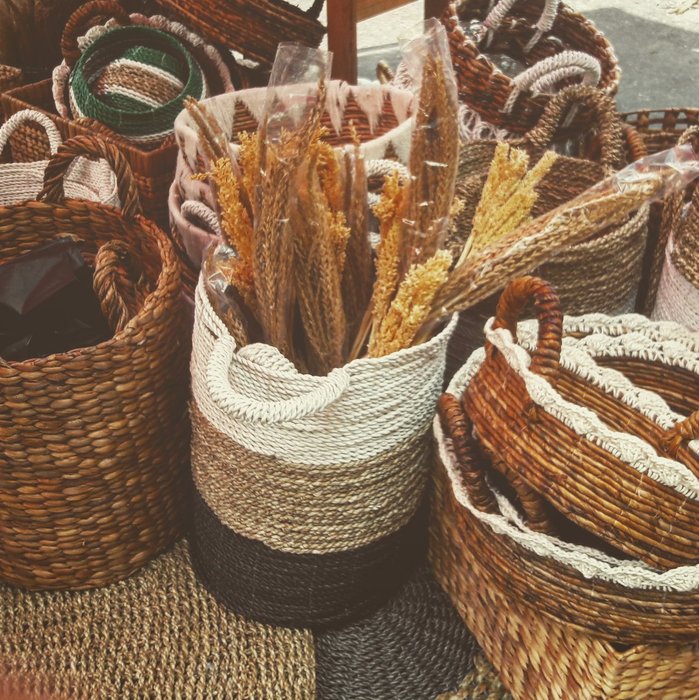 Then, there's also local street food and tropical fruits vendor. Sorry to disappoint, but there's no Durian.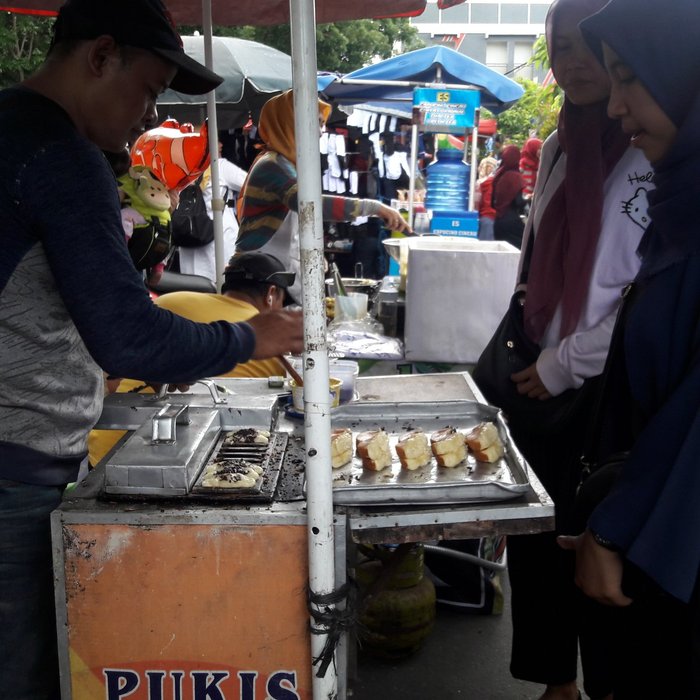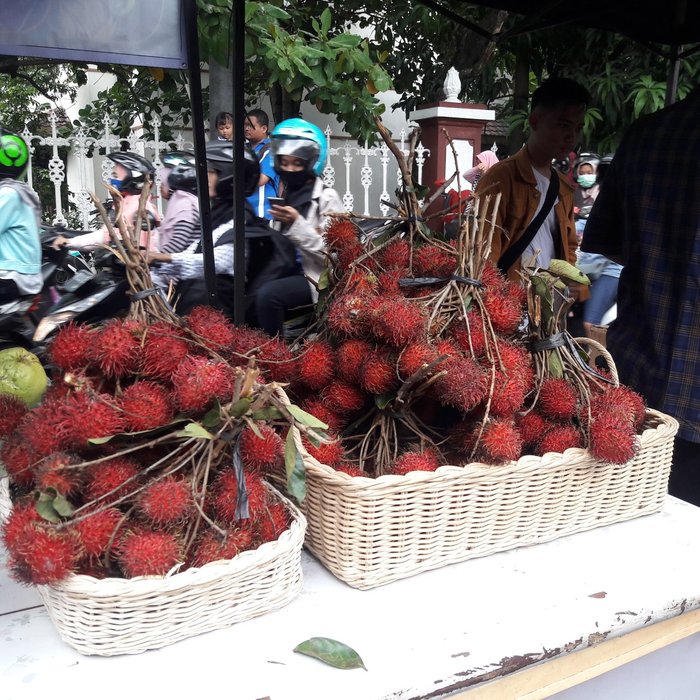 Last but not least, it was a wholesome experience visiting this Sunday morning fair. The prices are affordable, the goods quality are decent, it makes it a great shopping and brunching experience. I think it's an activity that travelers should never miss while visiting Yogyakarta.