As of 4:00PM local time (GMT +8), 24 March 2020, we have 552 confirmed cases of corona virus infection according to the Facebook page of our Department of Health. It is a scary number if you ask me. That is too much.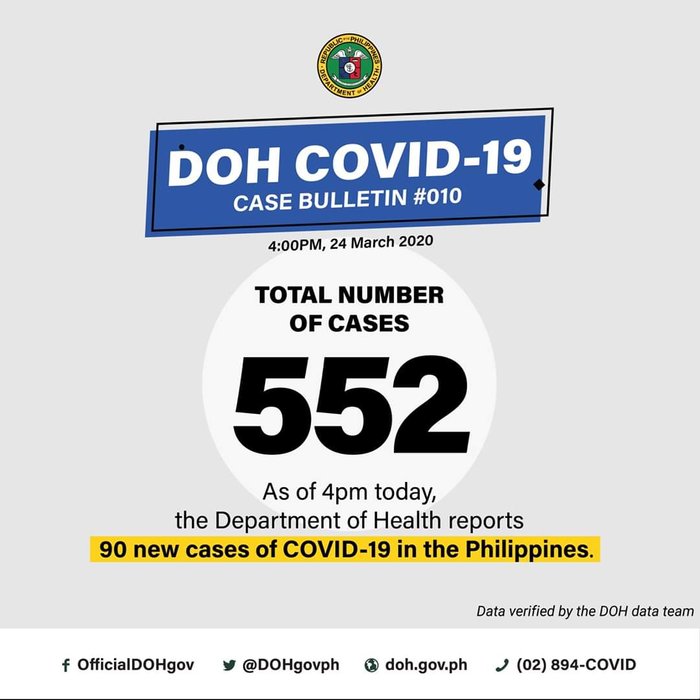 While we would love to showcase our land to visitors, this may not be a good time to come and visit the Philippines. International flights are being cancelled and public land transportation is suspended in Luzon. Or if you still want to take the risk, head on to the Visayas and Mindanao region that are not under quarantine.
On Friday the 13th of March 2020, our president announced community quarantine for Metro Manila which is the business capital of the country. Our stats was more than a hundred cases that time. Such initial quarantine will start at 0000H of 15th March and was supposedly until 14th of April. People in Metro Manila were still allowed to go to work so I was still able to go to the office on the 16th. However on the same day, the president made another announcement of enhanced community quarantine for the whole of Luzon island and people no longer need to report to work. Luzon is the largest island of the country and is the most populous with 52.5% of the country's population.
The government would not want to call it lockdown because as they explained on media, lockdown is technically more stricter than quarantine but we do not have to go that so it is just quarantine.
We activated our business continuity plan and others who live farther were allowed to go home earlier. I left the office on my usual time-out on regular days. I still felt like it was ab ordinary Monday going home from work until I thought of dropping by the stores for groceries. I was taking the case lightly until this time.
The streets were usually annoying because if rush hour traffic jam from 5:00 PM to 9:00 PM or even up to 10:00 PM. It was not the case this time. The streets were empty. If a commuter used to get home very late because of traffic, they would have gone home very late this time because public transportation was suspended.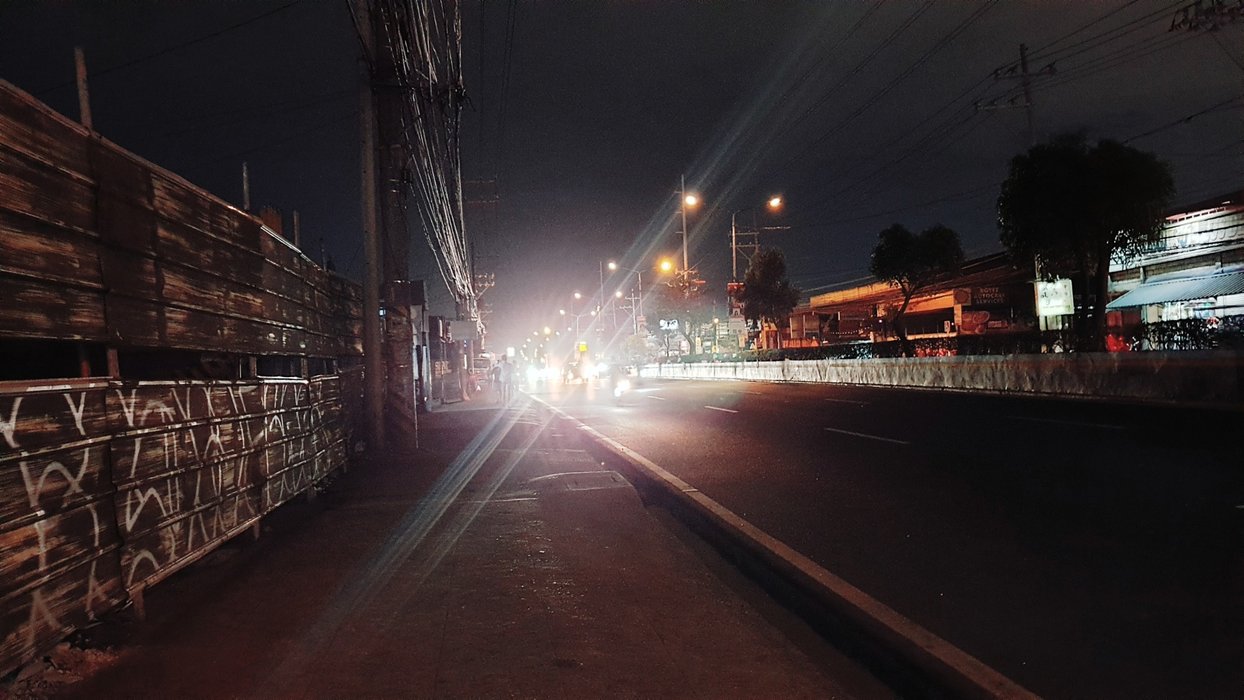 I dropped by a grocery store and was already closed at around quarter before seven in the evening. These stores usually close at nine. Now, this. It became like a bank that they close at cut-off and entertain only those who already got inside before the cut-off. That notice postef on the door says they are open until 7:30pm only. I checked my watch. I was seventeen minutes late!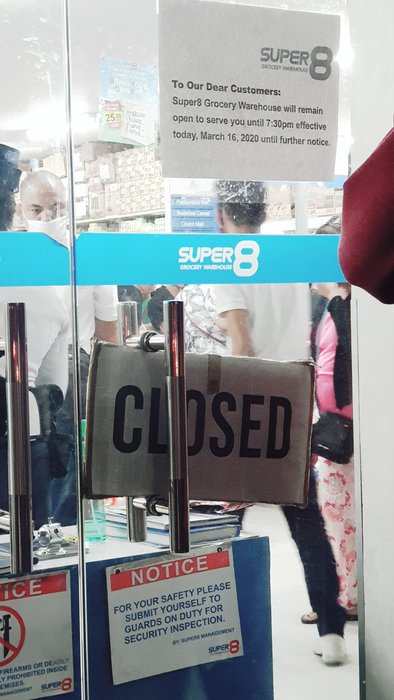 I walked to the next grocery store about 200 meters away but it was worse because it was totally closed. I still have supplies for about two weeks so it was not a panic mode for me. I just thought maybe I would stock up for the while quarantine duration. I went home empty handed that night though.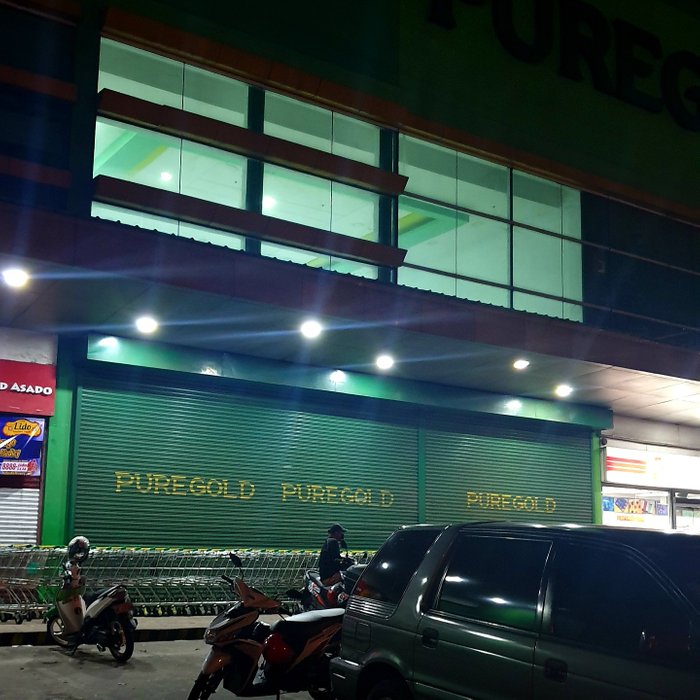 On the following day, Tuesday the 17th, all of us were working from home. It was chaos and crazy for the rest of the week when we tested our tools working last Monday and thing went wild when we were all working remotely.
In the morning of Sunday, 22nd, my landlady was saying that she and her son will go for groceries. She asked if I want to join and ride with them. That was amazing! I immediately grabbed the opportunity. So we went and that was when I realized that the situation outside has gone worse in terms of how the area is looking like a ghost town. We had to pass through two checkpoints just to get out of and back inside our village.
It felt strange but on the contrary, it was great because people are heeding the quarantine and taking all precautionary measures as much as possible.
The road was empty. Or almost empty after all. Again, it felt strange. I used to be stressed and waste a lot of time with the traffic jam along this highway. This tine is the exact opposite.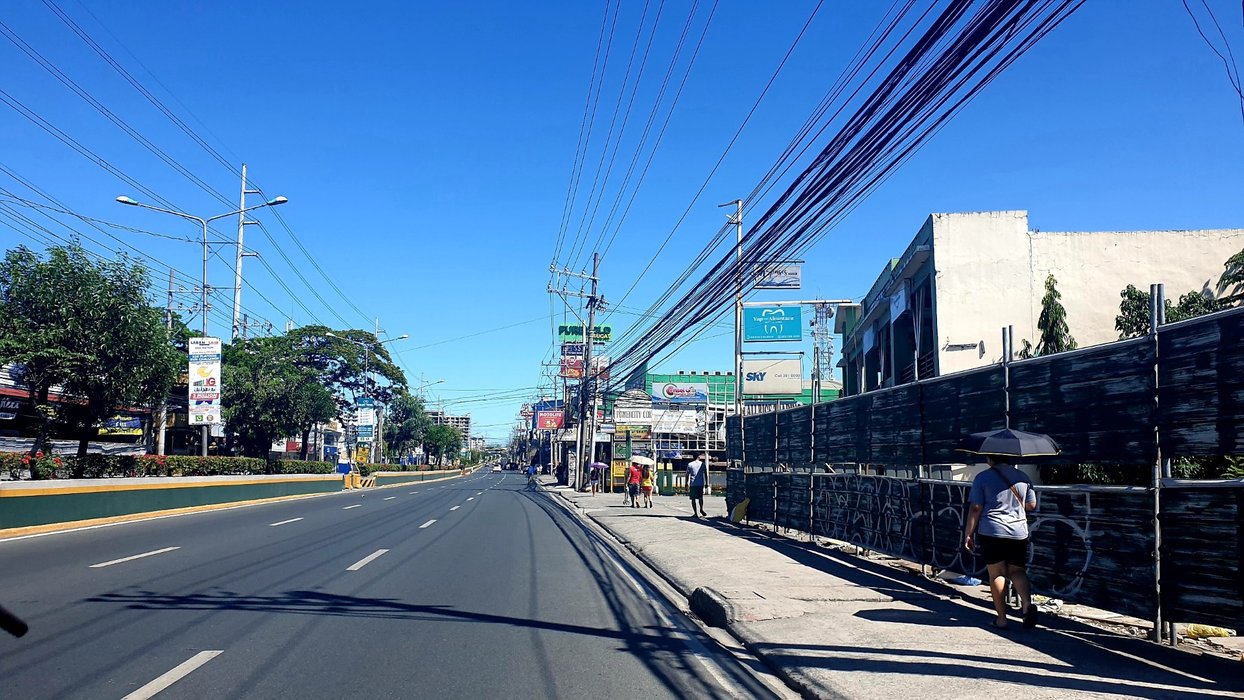 The queue to get inside the grocery store was two-fold when we arrived. Queue? I was not expecting a queue just to get inside a grocery store. Apparently, they were limiting the number of who get inside.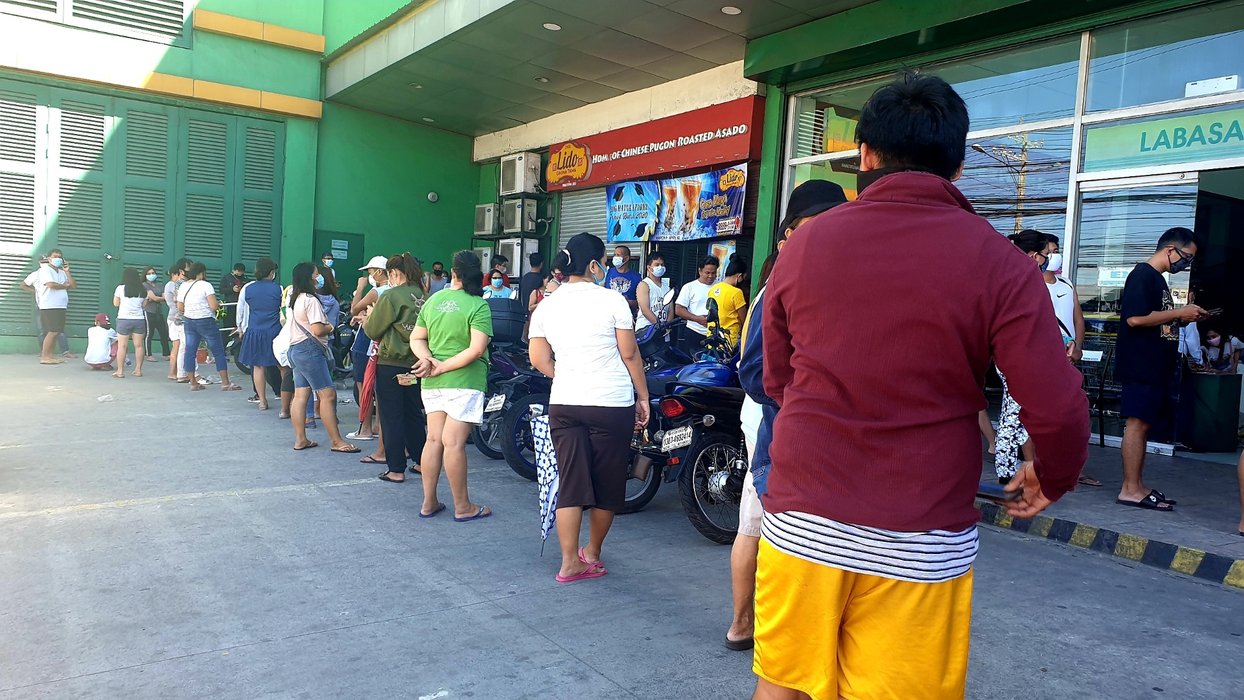 I took the queue as an opportunity to hit two birds with one stone. I asked my landlady to hold our spots in line and I excused myself to go to the drug store beside the grocery store. It was also time to replenish some for my medicine kit.
The drug store was amusing. The counter which used to be wide open is now covered with clear plastic.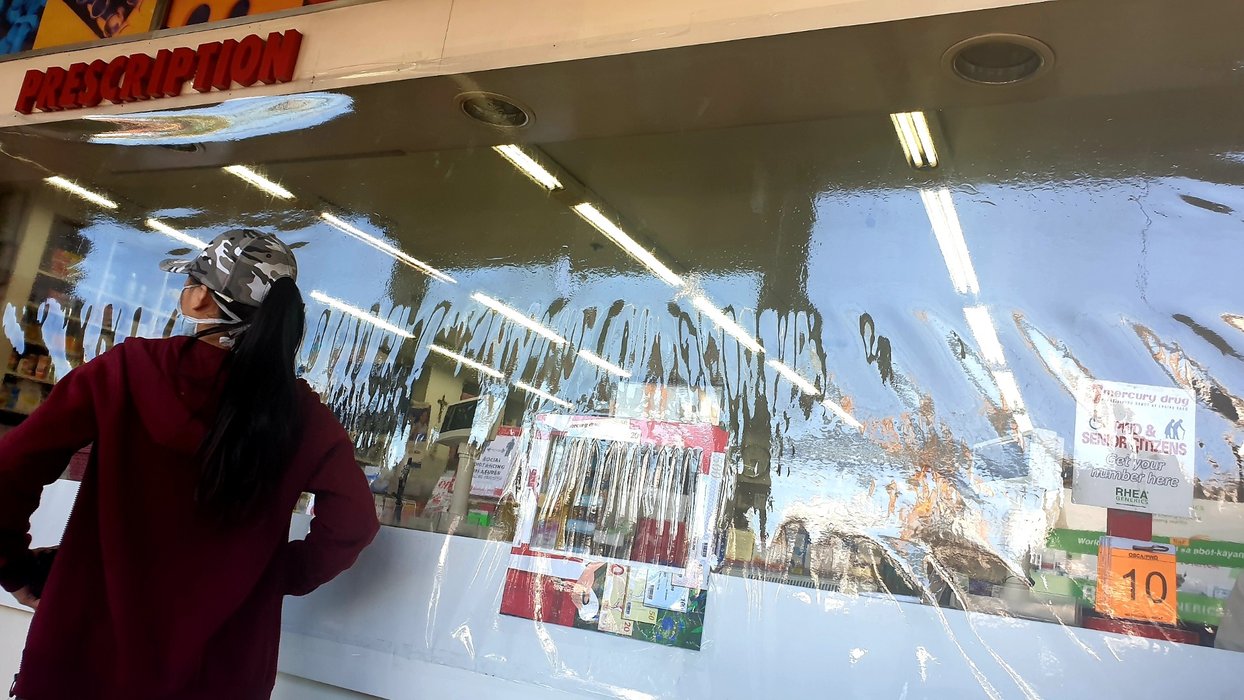 The security guard gave me a queue number and had me seated on a bench. When someone followed in, the security guard motioned me to move towards the end of the bench and pointed the other end to the next customer. Social distancing.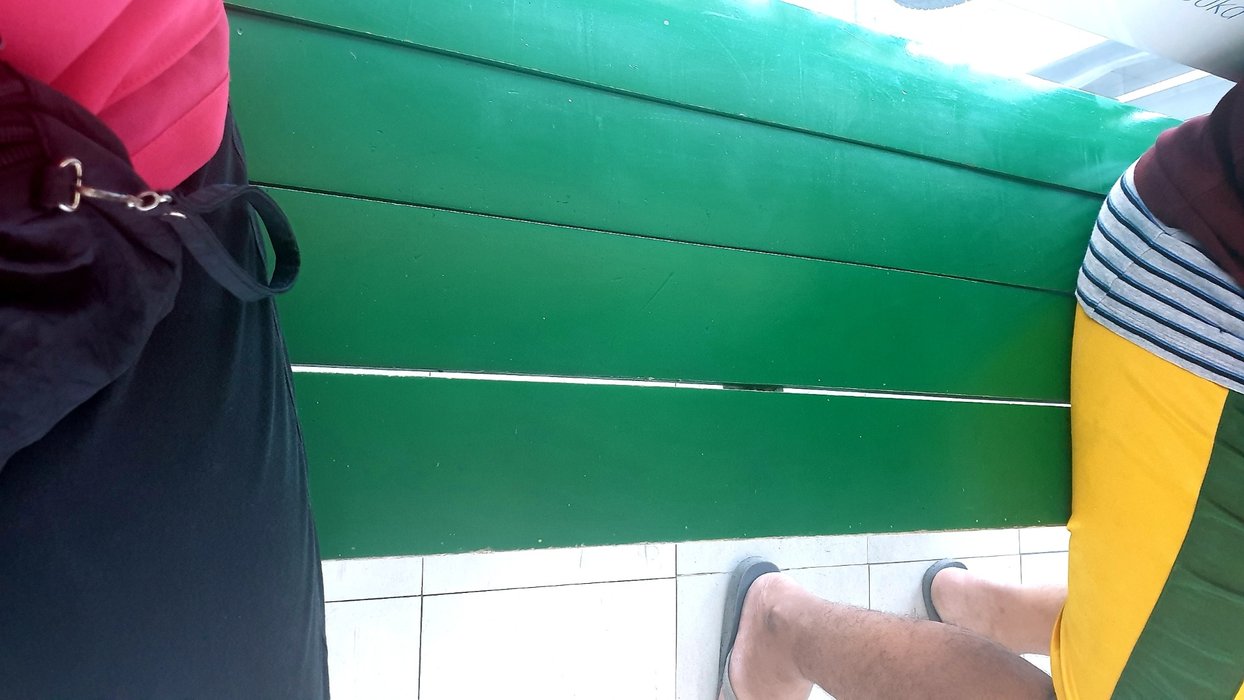 There were chairs lined up beside the store entrance for senior citizens and PWDs which was good.
When we finally got to the entrance, I asked the security guard how many are they allowing per batch. He said twenty.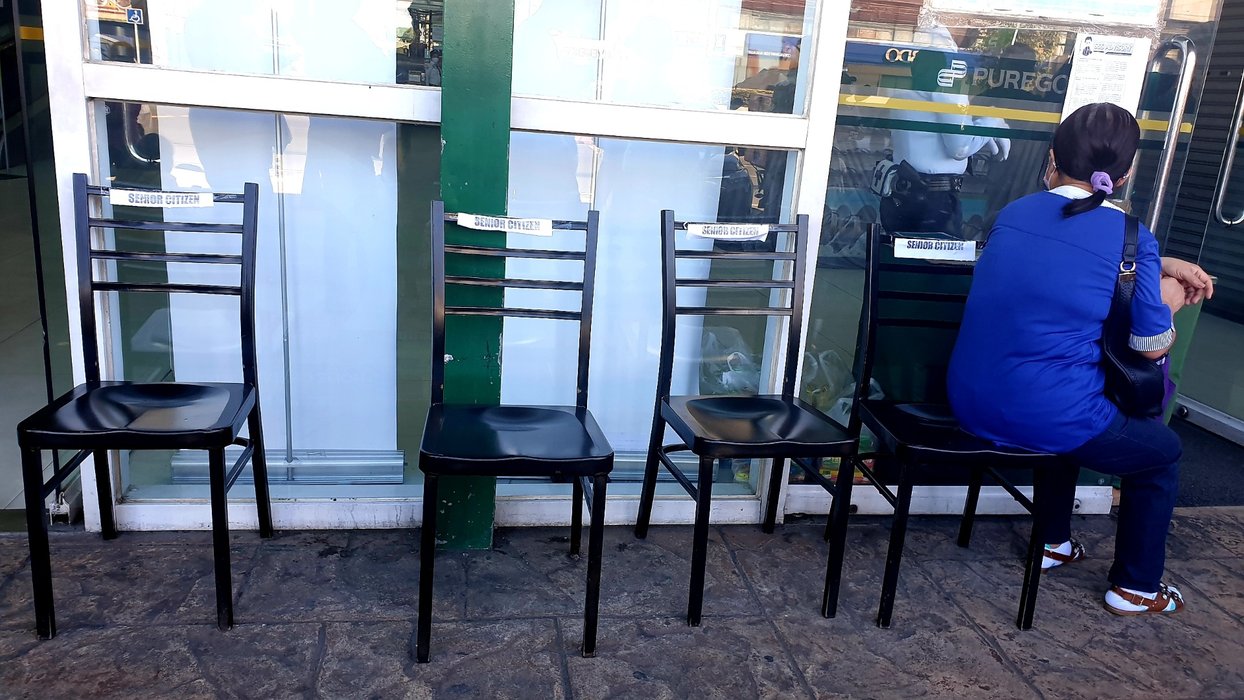 The store was so spacious. It was not the usual grocery shopping I got used to. So far, people were not panic buying. The volume of their grocery items seem just the usual for a week supply. I guess the panic is over.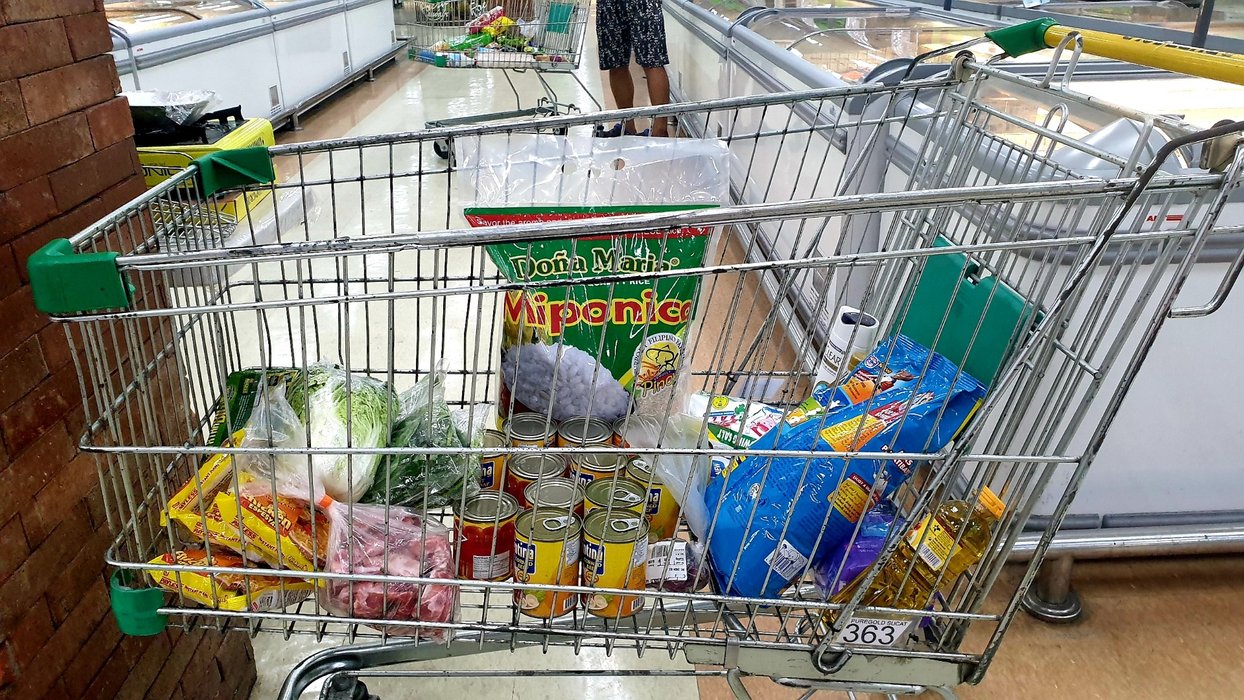 If there was one thing I was appreciative of the batch entrance, it was the lack of queue to the cashier.
Right after we got back home , village officials came roaming around houses with their announcement that starting the following day, 23 March, people will be allowed to get in and out of the village from 6:00AM to 10:00AM. Also, only one per household will be allowed to go out for groceries. Today, 24 March, another announcement came out that curfew will be implemented from 8:00PM to 5:00AM.
As the number continues to rise, the measures are getting stricter and stricter. However, I guess it is necessary. I see on social media that people in other places are still ignoring the quarantine and it is sad to think that infection continues because of stubbornness. Or maybe they have other reasons that I don't understand. This issue is something that calls for discipline from everyone more than any other time. I hope everyone will cooperate.
And I pray that everyone else will be spared, no more infections, that medical researches find the cure very soon and that the virus disappears in the night and never come back.
Stay safe and healthy everyone!