Every year, the summer capital of our country Philippines, Baguio City, celebrates a usually five-week long festival called Panagbenga. The term Panagbenga is a word from Kankana-ey dialect which means blooming season. Kankana-ey is the dominating dialect in the Cordillera region wherein Baguio City is a part of.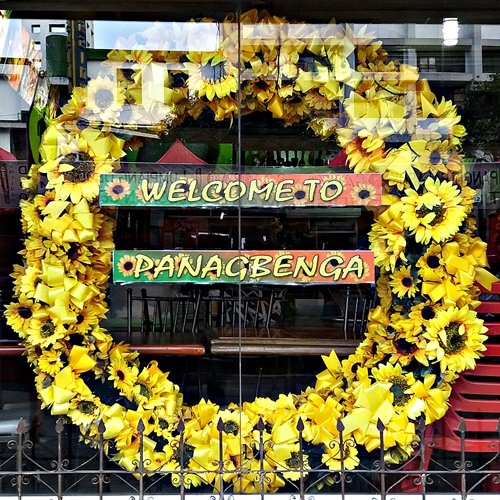 This year, Panagbenga festival theme is "Blooming Forward." The festival starts on the first day of February and ends usually on the first week of March. During the last week of the festival, the city government closes from vehicle traffic the central business street of Baguio City, the Session Road. They convert the road into a marketplace until the festival is concluded.
While I did not intend to stroll along Session Road during its closure this year, I happened to arrive from Manila very early at just pass 6:00 o'clock in the morning on my way home to the province. I took the opportunity to leisurely stroll while foot traffic was still very light.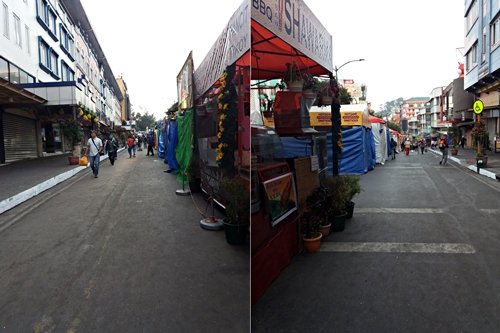 Session road is a slope. I started from not so top area going downward. Almost all of the stores were still closed. As I continue strolling, I noticed few store owners are starting to get ready for the day.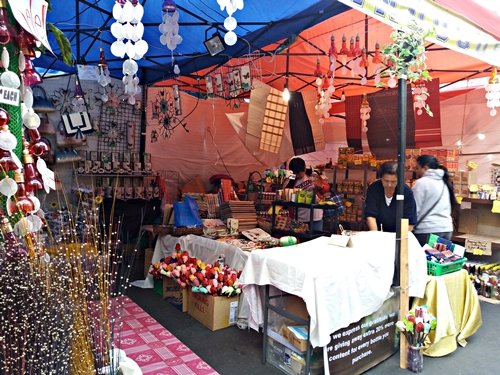 Further down, there is a store where people are already lining up for breakfast. I can smell the coffee aroma. It was very enticing that I thought I would join the line. 😊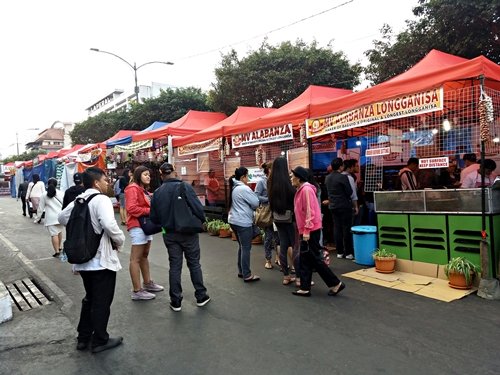 Farther I went and came across an orchidarium. Okay, if you come and visit Baguio City, flowers and potted plants (mostly succulents) are something that you would notice to be one of the common items for sale. So yes, you should take a look at the plants too. The flower produce of Baguio City is one of the many reasons behind Panagbenga.
Some plant store owners do not want their plants to be taken photos of, some would collect payment before you can take photos. I do not intend to pay any amount so I asked for permission if I can take photos of their flowers. So far so good, they agreed without asking for any payment. I was very careful not to touch them. I pointed at these flowers and asked if they are real.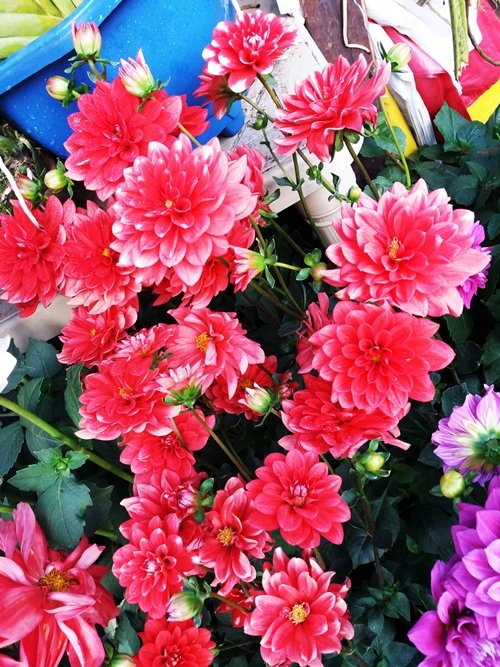 The guy said, "Yes" and looked at me. There was the unspoken question, "Why?"
"I thought they are artificial. They look perfect!" I answered.
"Now that is not fair," I thought to myself. "How could you think of it as artificial just because it is perfect?" Geesss, what a thought!
I asked the name of the flower. Yes, I do not know its name. He said Dahlia. Cool! Here's more.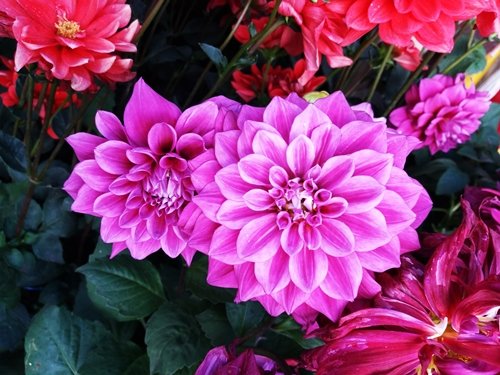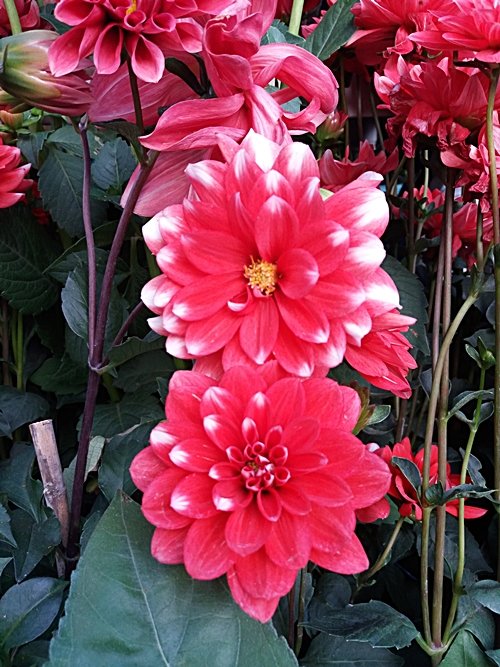 Then I notice these multi-colored variety of roses. I forgot from whom or where I learned about colored roses being treated with chemicals to have different colors. So I asked again, this time if the colors are natural or if they have chemical treatment to look like this. He said, "No chemicals. That is natural."
Amazing!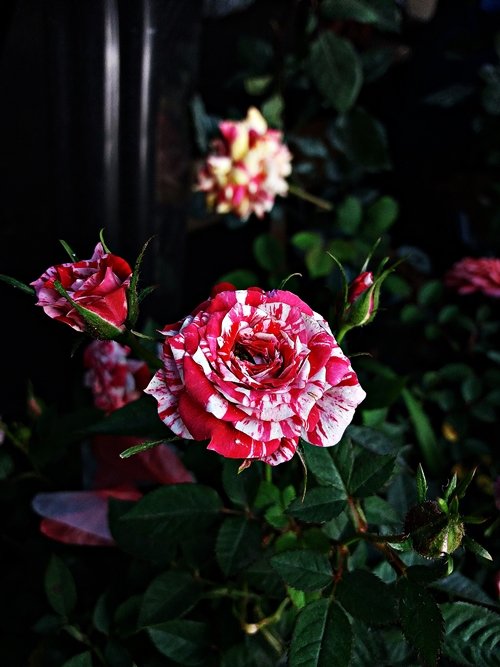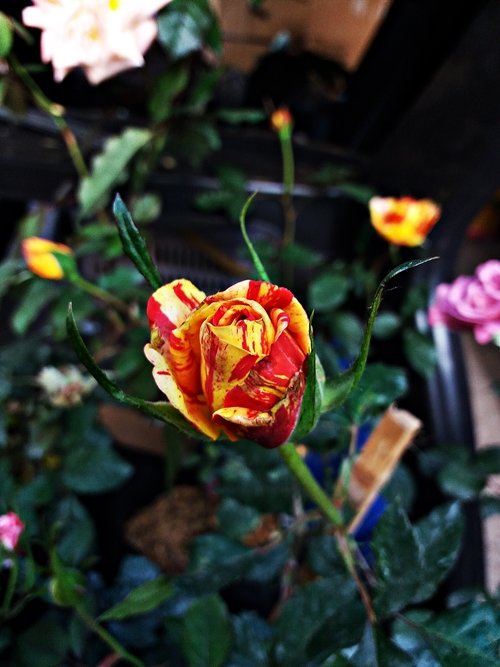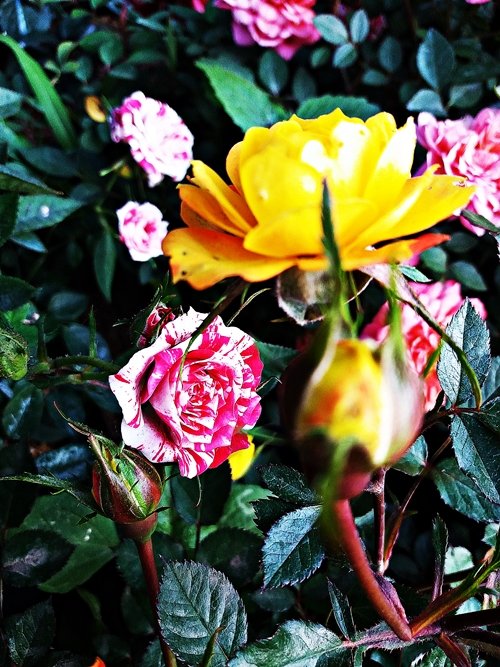 I was trying a three-level focus here. Was it successful? 😊
To my left, these stores are also getting ready for the day. I thought I would take a look inside one or two of them but I backed off when I realized their merchandises are more on accessories.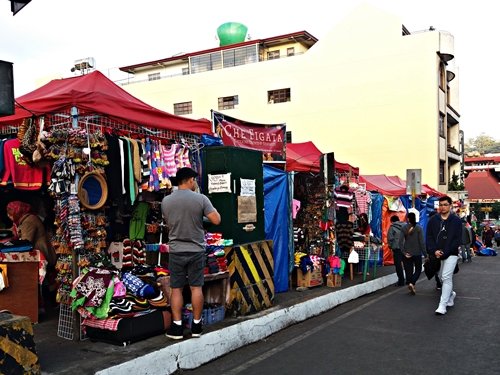 So I continued down the road and came across these stores. There were many options for fruits.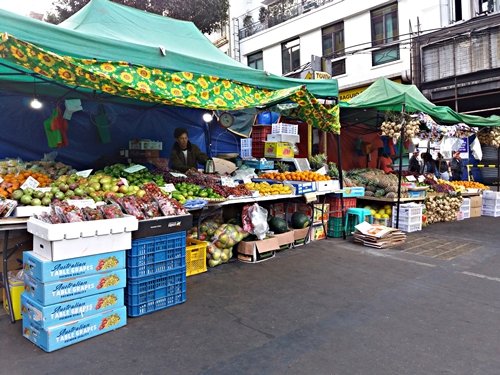 And also rice delicacies. These are mostly for breaktime snacks but since these are full of carbohydrates, that makes them good too for breakfast.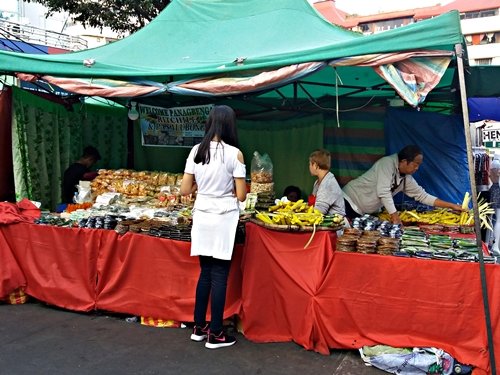 I was almost at the lower end of the road when I noticed this group having morning exercise in Malcolm Square. It is just to the right side of the end of the road, corner of Session Road and Magsaysay Avenue. I was amused by their exercise so I stood by for a while, took few photos and a video before passing by them.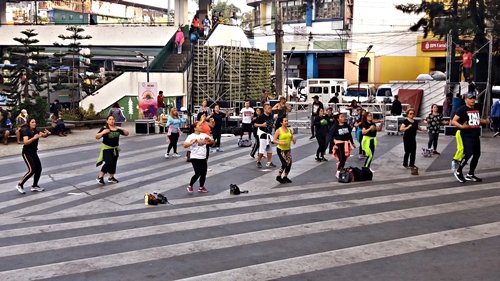 At the back of the dancing group is a foot of the overpass where I found more flowers and succulents.
At last, I found a sun flower! For those who may not know about it, the sun flower is like the official flower of Panagbenga as it is very common in Baguio City.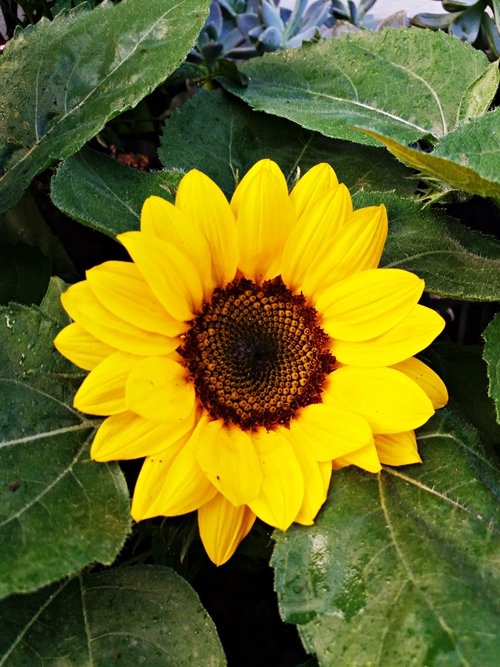 More...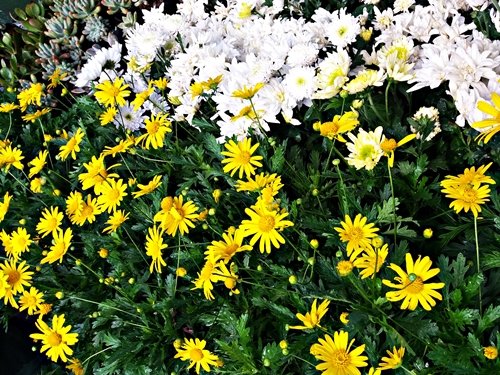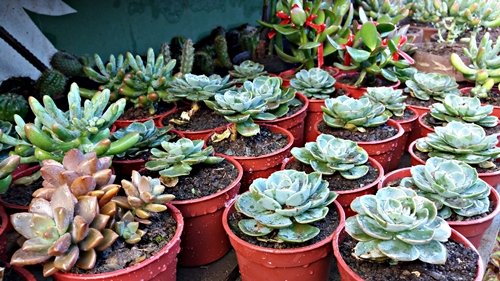 And more, as I crossed the street towards Old Tiongsan Bazaar. These were displayed along the sidewalk. The first few pots were covered with net. The owner is apparently not around yet. I just took photos of those that are in clear view.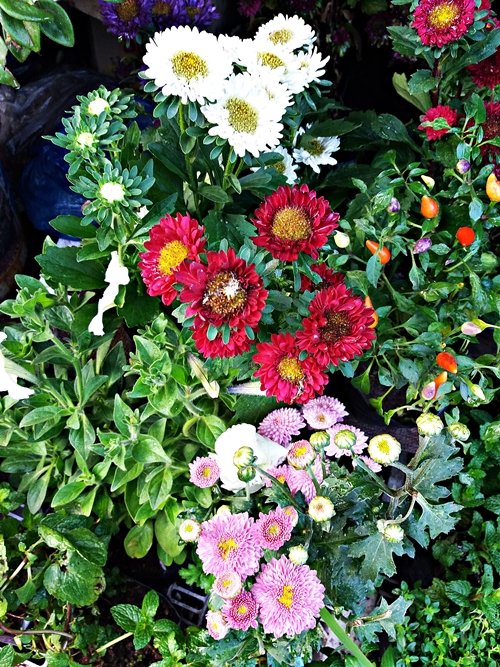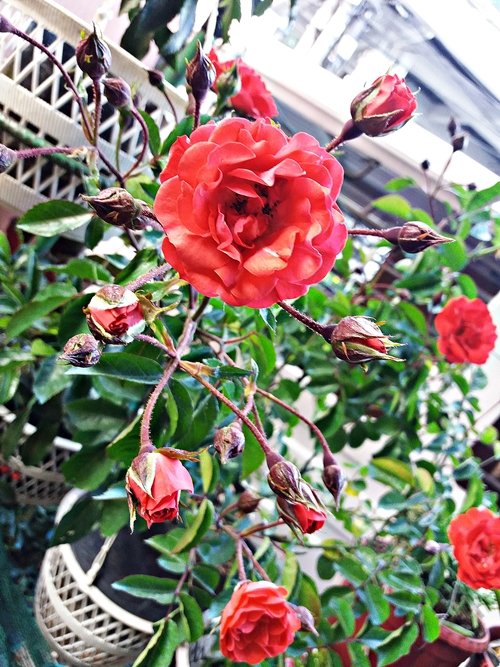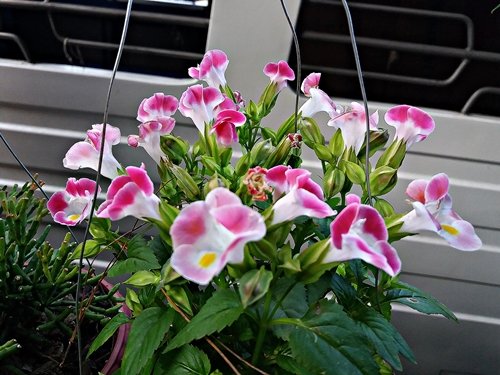 Few more steps forward and there was another line of flowers along the sidewalk. This time, the owner is around watering the plants. I asked if I can take photos and he said, "Twenty pesos."
I answered, "Ay huwag na lang po." (Never mind.) Then continued walking. I had just few steps away and the owner called out that he was just joking and I can take photos for free. Of course, I did! 😄
So here they are. More flower power...
These plants are really on display for sale along the sidewalk near Old Tiongsan Bazaar even during regular days and not just because it was the Panagbenga festival. That means you will be able to catch the display if you happen to visit Baguio City on some other days.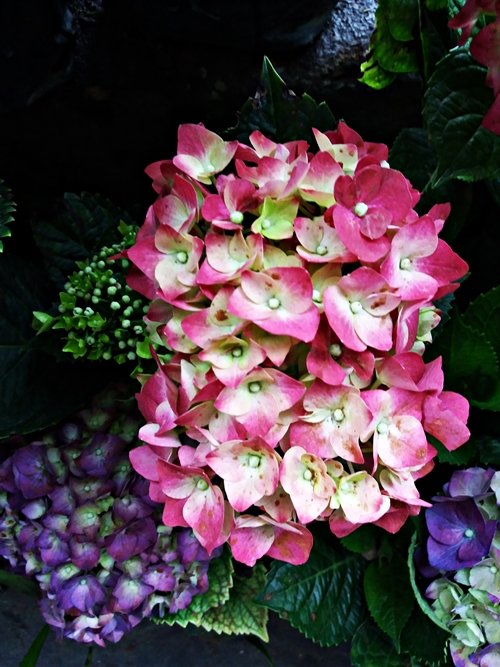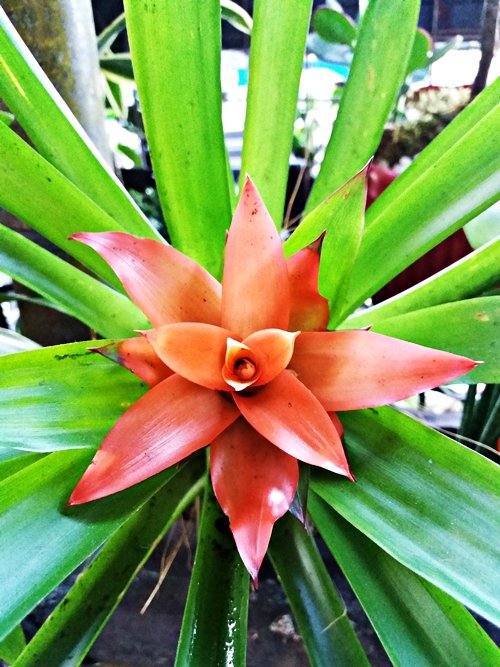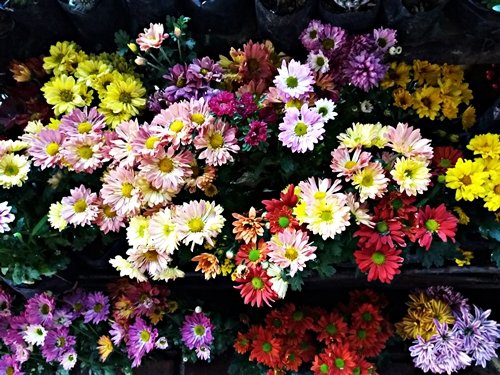 Okay, folks. This has been my early morning walk from Session road to part of Magsaysay Avenue in Baguio City. I hope you enjoyed it with me as I shared it here.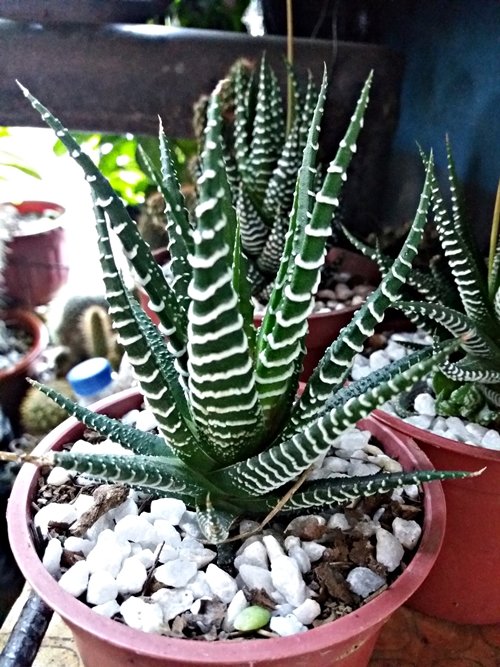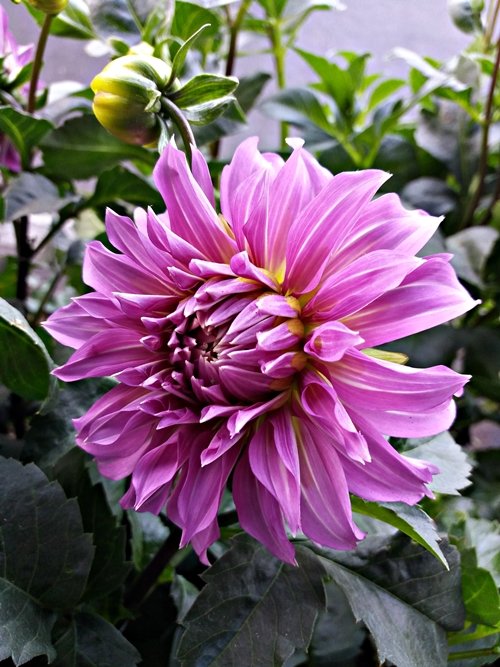 Aside from the flowers, the city has a lot to offer and a very promising temperature if you want to escape the city heat from Metro Manila or other lowlands where it is humid. If you are looking for great get-away to rejuvenate, Baguio City is the place to be. 😊

Join #ccc for Guaranteed 👍 Daily Income 💵 and Payout 💸 for Newbies (2.0) 🐟 🐜 🐛 in #ccc 👣 and Follow 👣 the Honor Code 🏅 - the Creed (Conditions and Limits Inside) AND the latest update <<< please click to read.