Rohtang Pass is a high mountain pass on the eastern Pir Panjal Range of the Himalayas. It's situated around 51km away from Manali, India. The word 'Rohtang' means 'ground of corpses'! It's named so due to the number of people who lost their lives trying to cross it. It's one of the most difficult trails in India.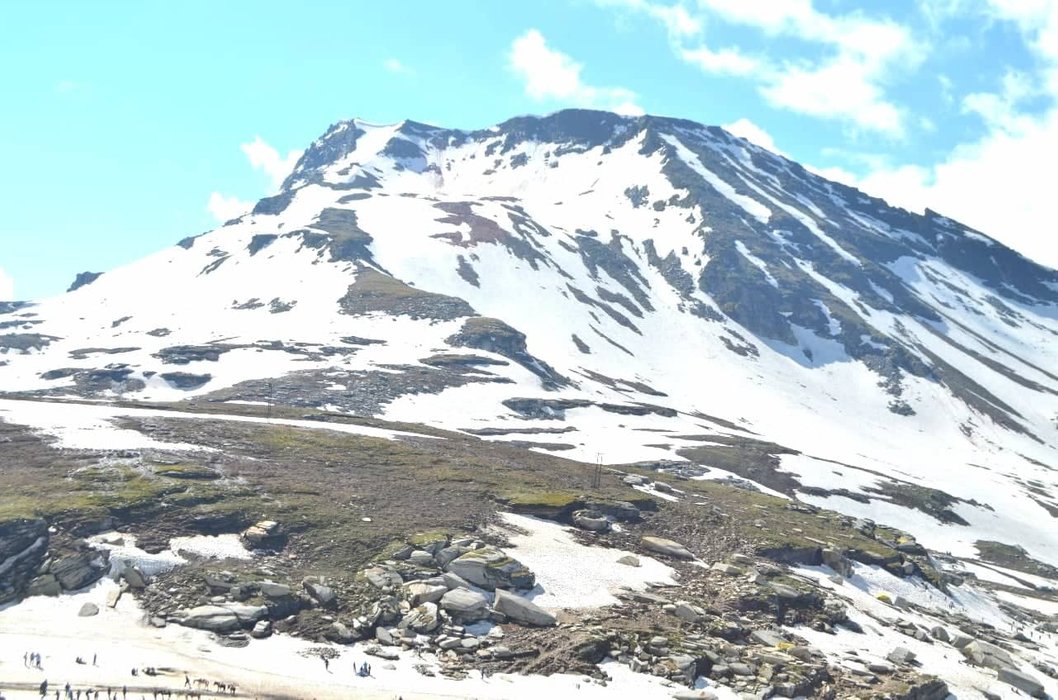 Around 3 years back, my friends and I had decided to cover some of the most popular tourist spots in North India including Kullu, Manali, Shimla, Rishikesh etc. Mountain climbing had always been on our list. The trip was planned in the month of April which was just the perfect time to trek the snow-covered mountain ranges of Himalayas.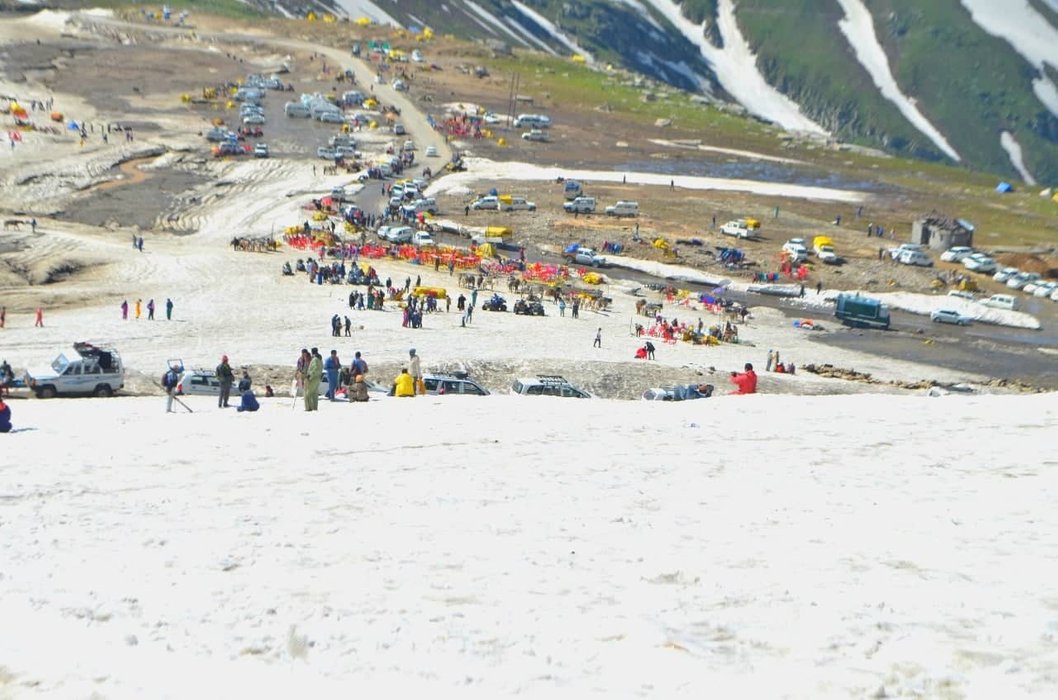 It has an altitude of around 13000ft! Although the distance is only 20km(both ways), if you decide to do the entire trek and cover the trail it will take around 3 days! Since we didn't have that much time on our hands, we covered some of the trail by a cab. After that particular point, all you can do is climb. So, off we went. To be honest, at first it seemed quite doable, but for those (including us) who've never had any trekking experience before, it turned out to be a hell lot difficult than anticipated.
Each of us were given a stick to help us climb. But that wasn't of much help at some points. There were time when we took a few steps and then stumbled on our way and fell back to where we started from! You need to be cautious while stepping on dry and fresh snow. Not to mention the pressure you'll feel as you start gaining altitude. Breathing will become heavy and tiredness will take it's toll on you. Nevertheless, we kept going. We did take a few short breaks but didn't stop covering the trail. There were times when all of us got separated as everyone was climbing at their own speed :D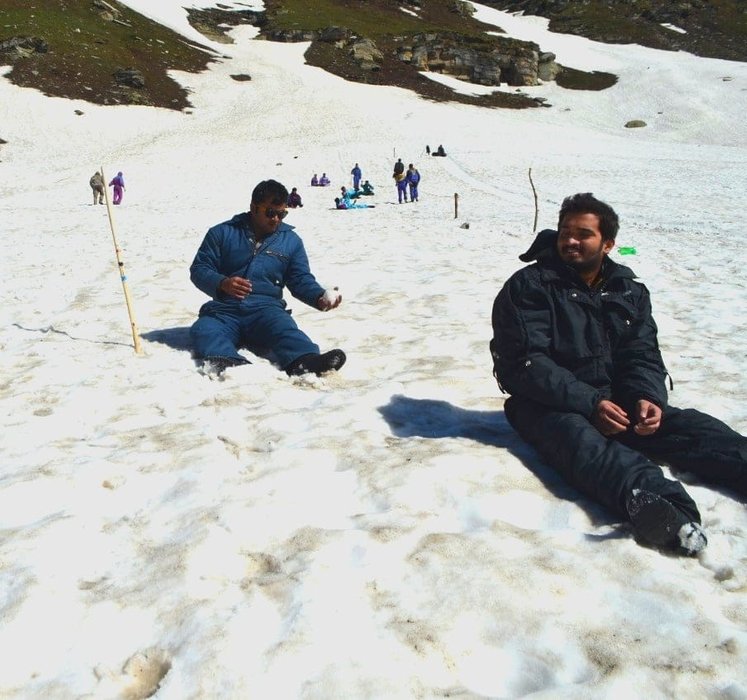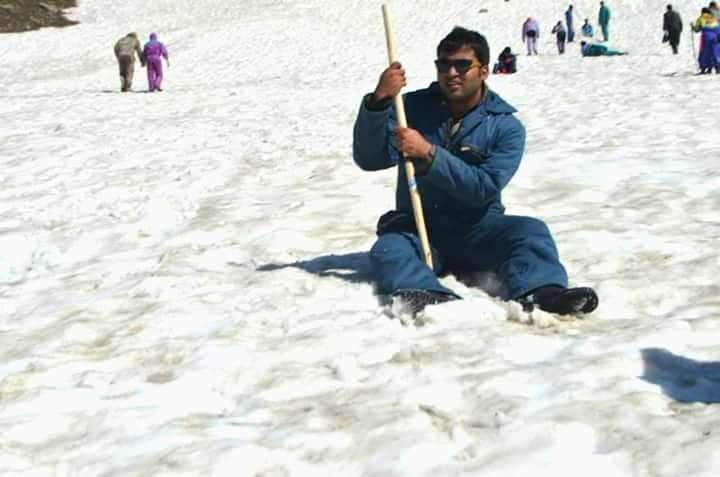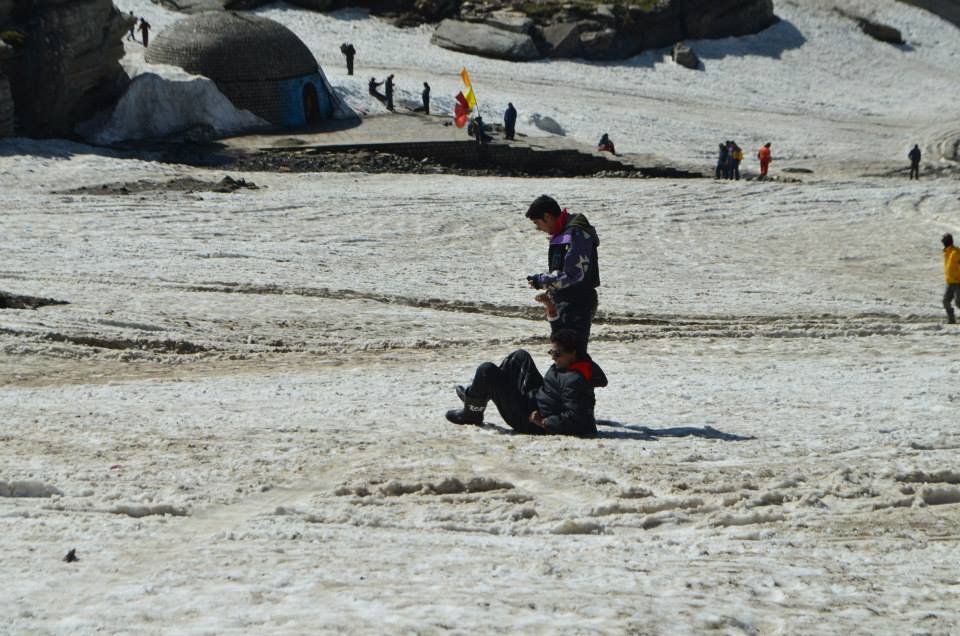 But in the end we made it to the top. It was windy as hell and the guides there didn't recommend us to stop for long. Everyone was asked to climb down slowly as the weather was showing signs of rain. It was an experience of a lifetime. We fell, we picked ourselves up and achieved our goal! I think that's what friends are there for. They always have your back. We helped each other out and when we reached the top, the view was absolutely worth all the pain! The memories of the trip will always be cherished. Mountain climbing had always been on my bucket list and I was glad to have covered it at one of the most popular and beautiful trails of the mighty Himalayas.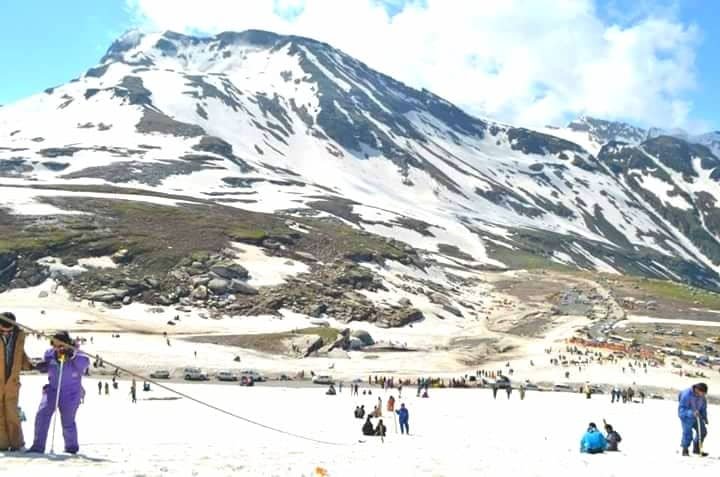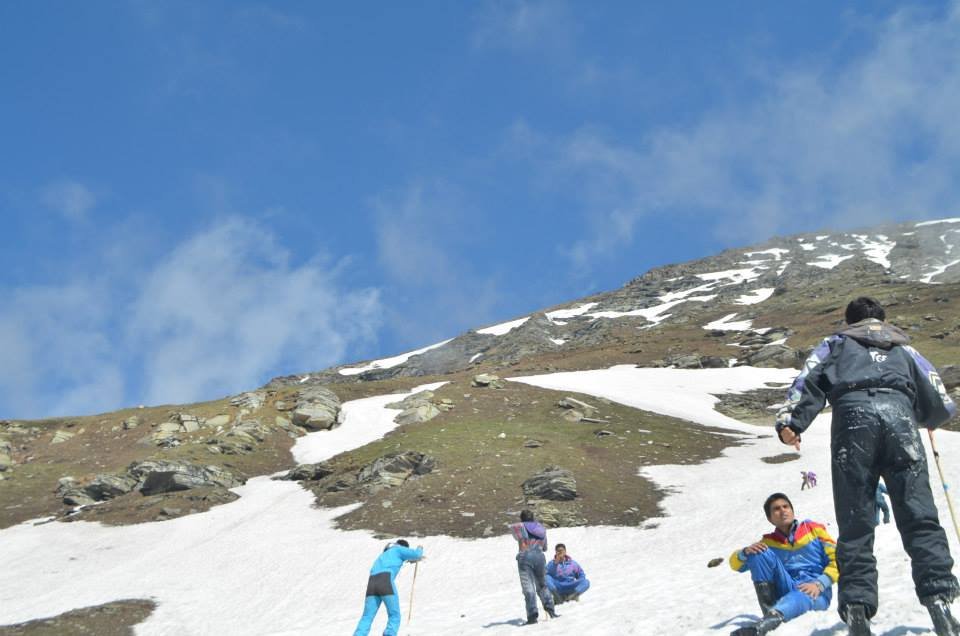 Cheers!
---