Good Morning Wonderful Steem Community,
As usual today morning I came here for sharing my past travel experience. Past few days I shared more about our cultural & traditional things. Lot of travel journeys I went with my familiar friends. They're really like to be enjoy and take fun in every moments. I find happiness and knowledge from every travel trips. We decided to go Matale via Kurunegala to Knady road because we had passion to look beautiful scenery of *Athugal Temple (ඇතුගල් වෙහෙර). It mean, Athugal = Elepant rock temple.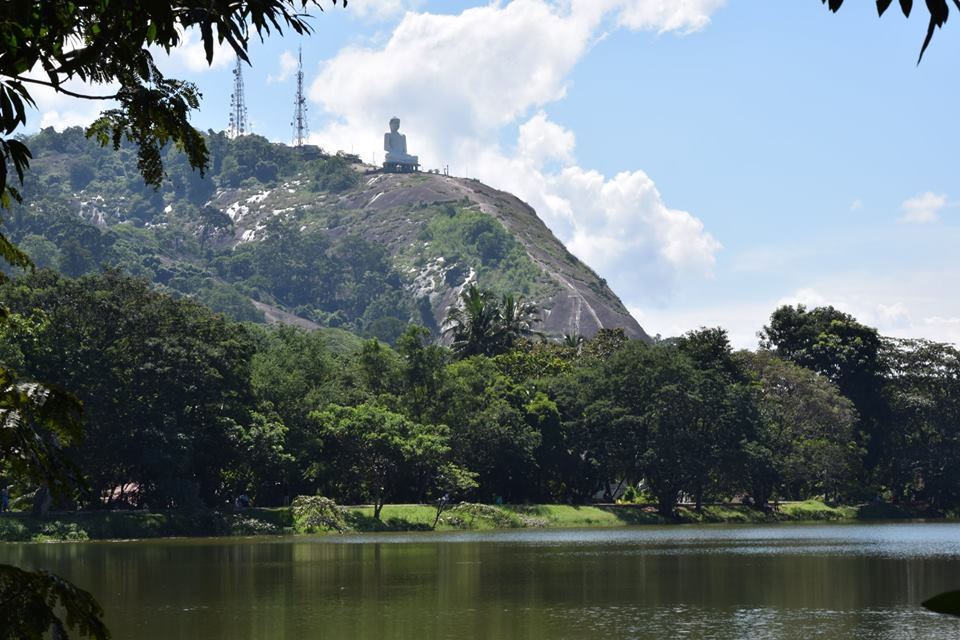 I captured it since in front of the lake. You can see top of the mountain placed large size of Buddha statue. If you reach very near, you will know that's really big. The 476-foot-high rock, which looks like a giant elephant that rises to protect the town of Kurunegala, covers an area of ​​157 acres in the center of Kurunegala. There are many legends about the interior.This temple had more cultural value about Sri Lankan Buddhism.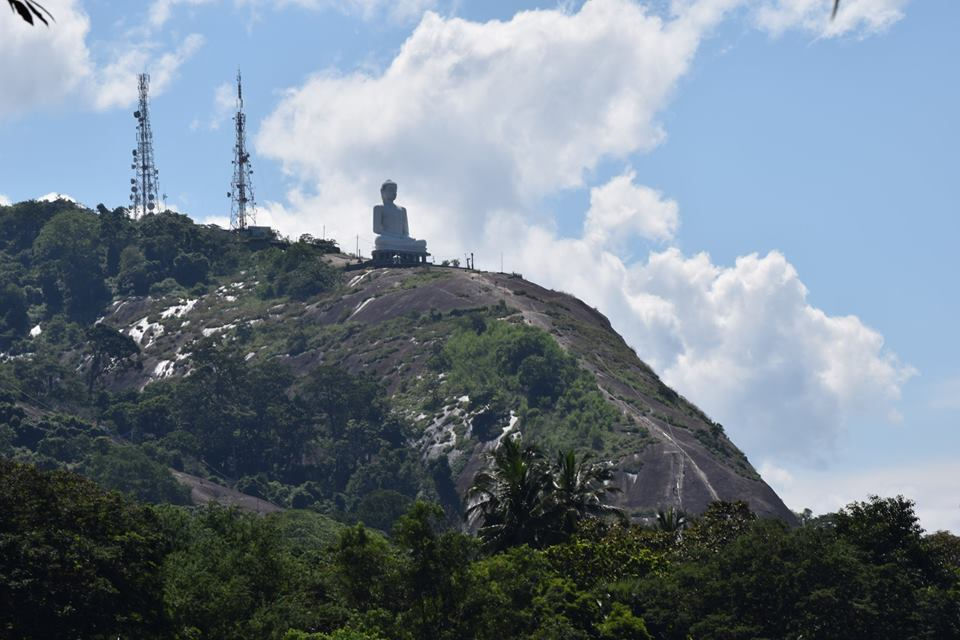 Always on top of the inside of the evening
White looked like this
The mountain of Athugala has never been shaken
Buddha is like your meth
People did not join the religion properly
Buddha I don't understand
There is no one to choose today
Come back and will become Buddha again tomorrow
We didn't go the temple because that was more time need to climb up there.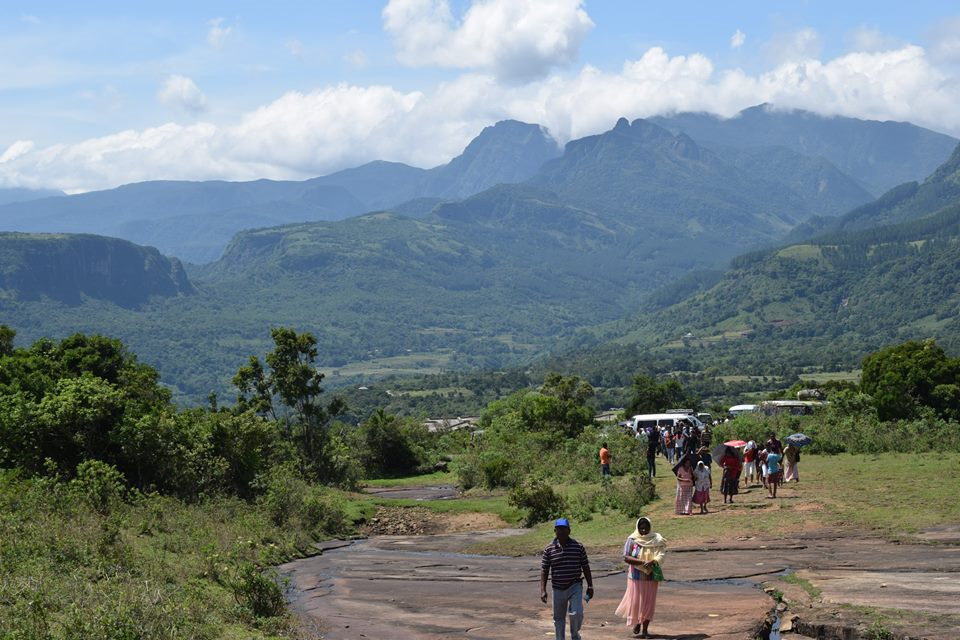 We came to deserve place for climb up to the mountain. Look around here. You will realize that it is a beautiful region surrounded by a beautiful mountain range. Also you can see some people ready to walk and climb. I was ready to accept this challenge. Actually that was not difficult climb because had natural road.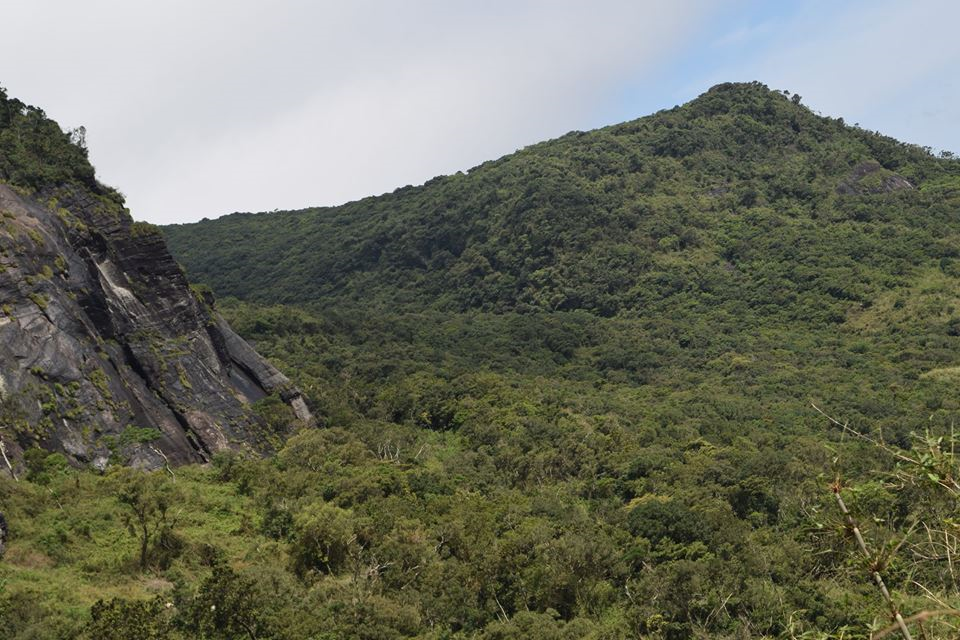 We climbed some of distance and captured in front of scenery. Woohoo...everywhere seemed green color trees. Riveston is another beautiful tourist spot on the Knuckles Range in Matale. Nothing special to see when you reach the top of the Riveston. Above are two TV towers. But the upshot is that it is a sight to behold.
On the whole journey, there were 7-8 kilometers of foot. On the way we saw a stream of water. A villager told us that it was a stream of water that converts into a waterfall.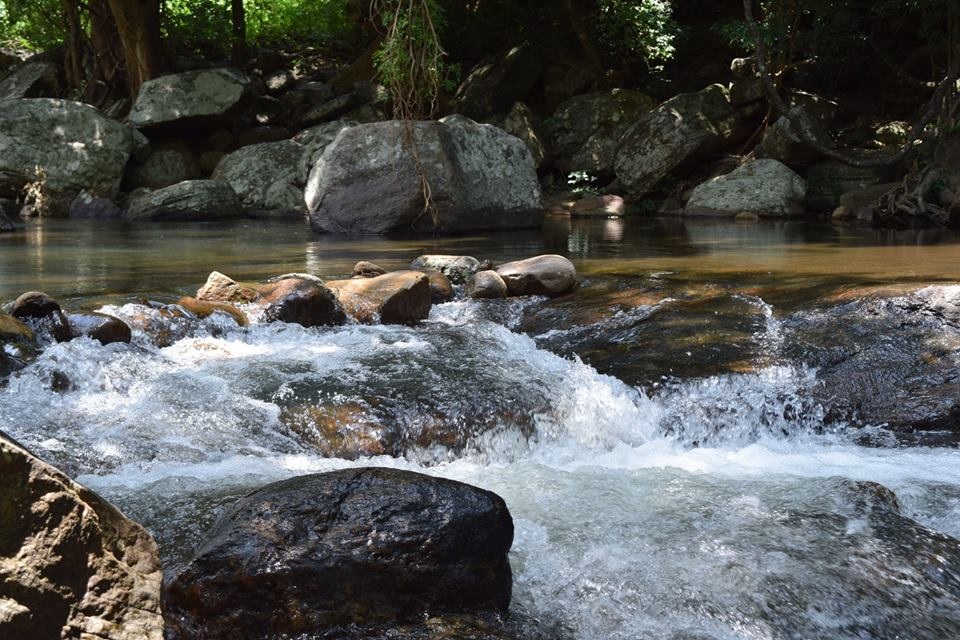 Serra Falls, one of the most beautiful waterfalls of the Dumbara Falls, is situated in the middle of the forest in the village of Pothtawala in the Laggala Divisional Secretariat Division. The waterfall can be reached by traveling another 6 km from Ilukkumbura to Puwakpitiya. The waterfall from the Thelgamu Oya is 11 meters in height. It is also the widest waterfall in our country. Serella collapses from a rock on the wall, creating a beautiful view. There is also a cave on the inside of the rock falls where the waterfall is located. Upon entering the cave, you get a rare chance to see the cascading waterfall. But we couldn't go down to another side. So I couldn't took waterfall's scenery clicks.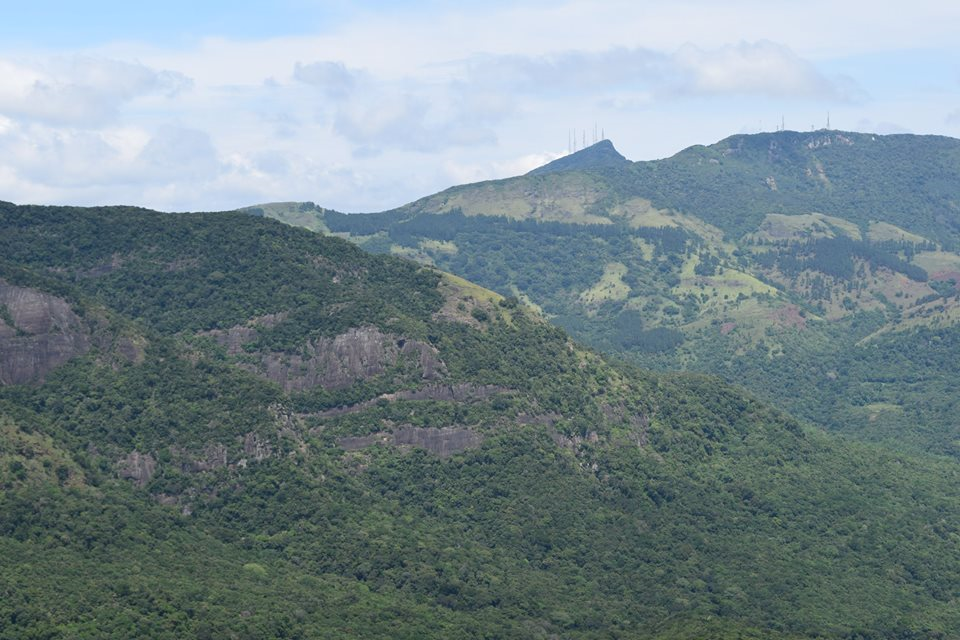 The view from the surrounding Knuckles Range, the distant foothills and the distant villages is not always possible. Because there is a lot of fog around the mountain. Anyone who enters Pitawala Patana charges a small fee. If it is a trail back then, no special designs have been made. But the road is marked with white paint.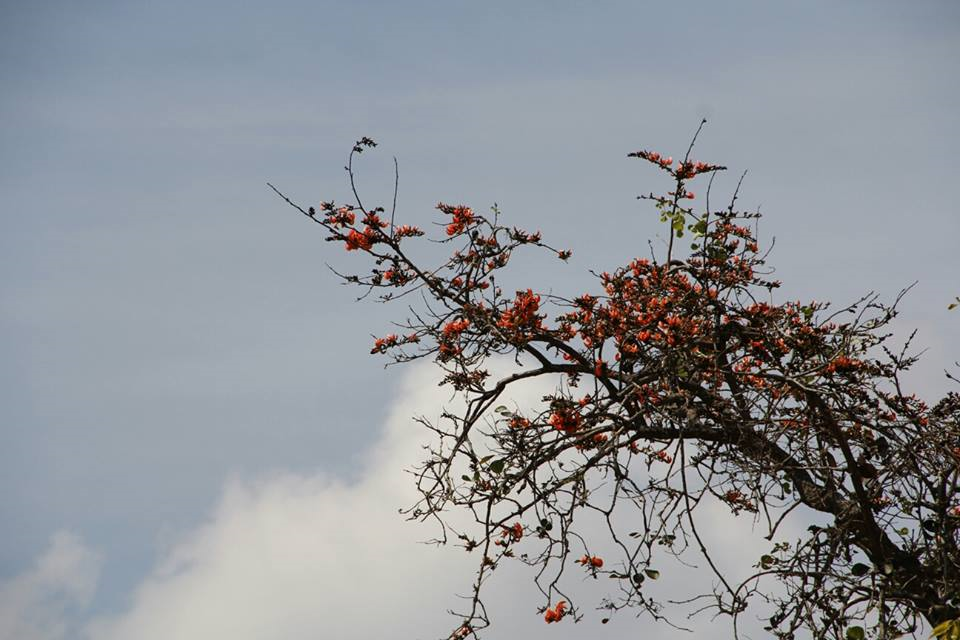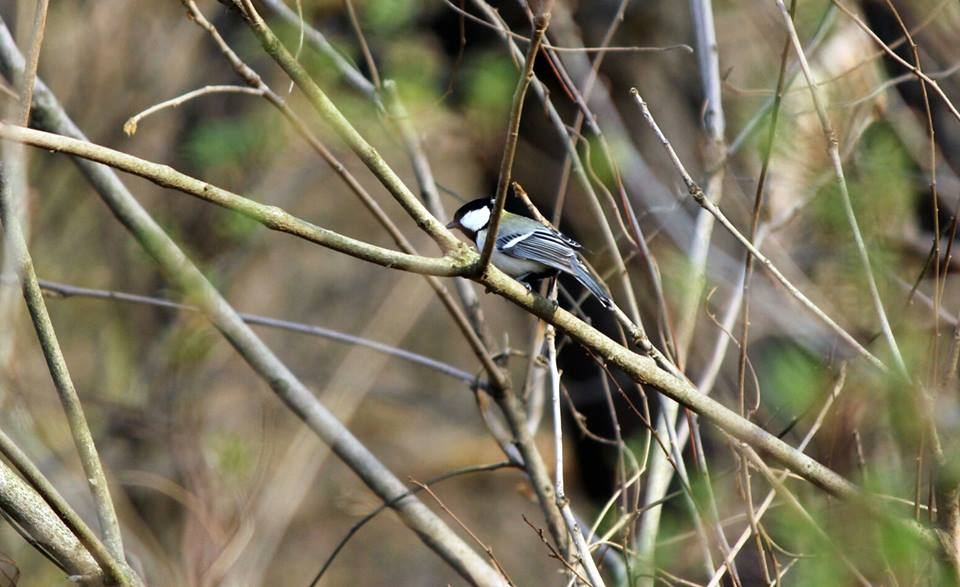 Sri Lanka is such a beautiful country. We haven't experienced that beauty yet. Because of that beauty, how many people come from abroad every year. The climate of this small country varies in different regions. That's why we don't want to come back to certain areas. So Matale is a beautiful village.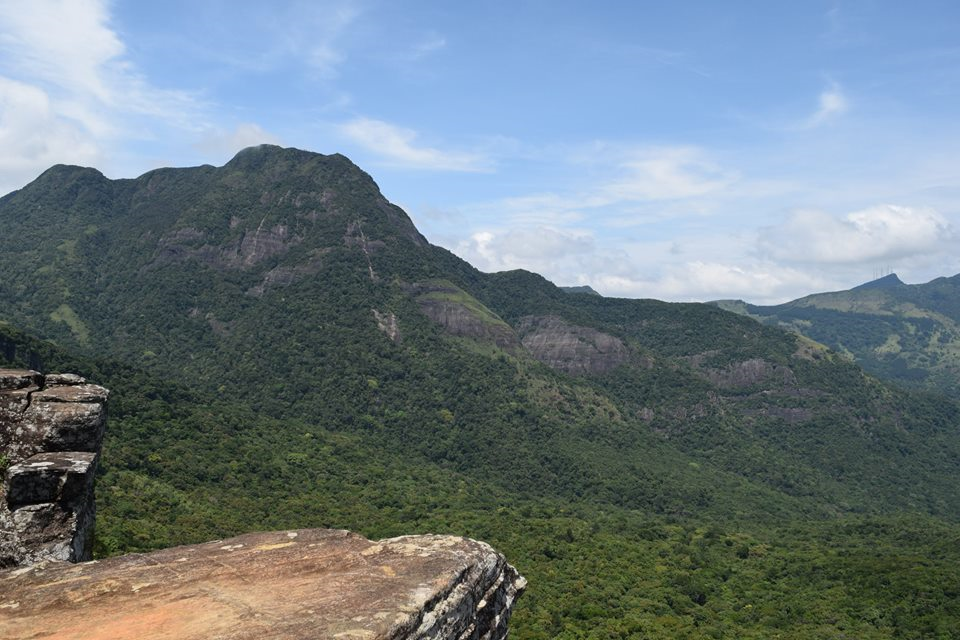 The journey was great. Beautiful shifts with the fog. With a little heather. All around are beautiful places like Dumbara Hills, Knuckles and Pitawala Patana. The best place to go is the inflatable breach. The wind that comes from there is very heavy and can sometimes be blowing. But there it is. I think most people in Riveston have a favorite. Covering up in fog for a while.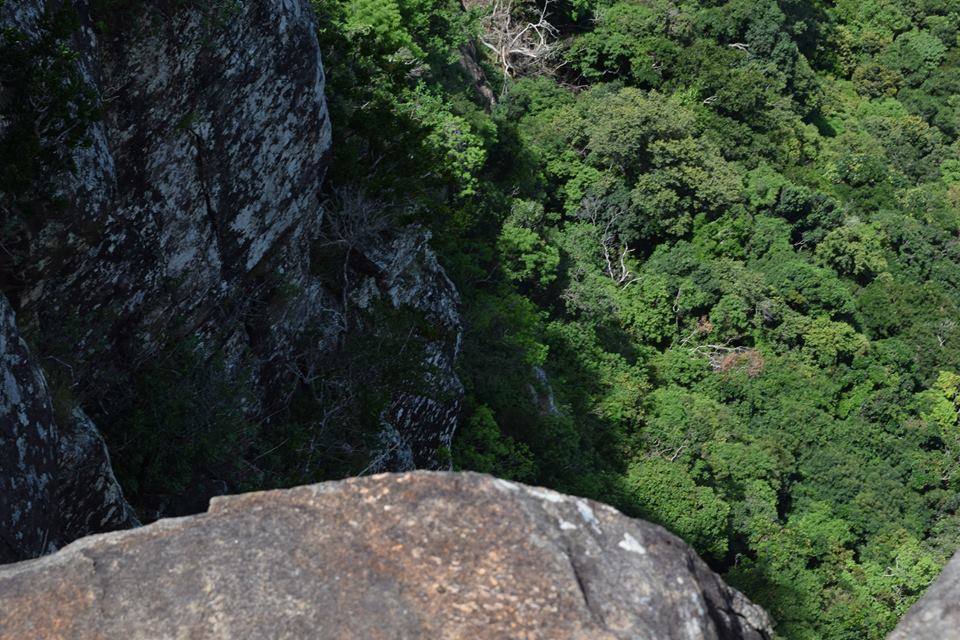 The scenery of the Knuckles Range, the distant foothills and the distant villages all around is a sight to behold. Because there is a lot of fog around the mountain. You can see another highlight here. It's the little world. You can go through the Horton Plains and see the world's end and take some inspiration. It was really a fun experience. But we decided to be safety first. Look at down of the hell.
We didn't put anything we took away. But some of them had left polythene. There is no better weather than staying up. Because of the wind, it is difficult to live in tents. It 's okay to go look this beautiful. But don't spare a small piece of paper. Everyone who went with us did the same. It is our responsibility to protect the environment.
Thank you for reading & watching. Have a beautiful day.