Hello everyone, Today I wanna sharing about Madulsima where I traveled previously. The village of Madulsima is located in the form of a basin at the foot of the mountains, surrounded by four hills. It is said that the sunshine is coming late and the sun is setting very soon.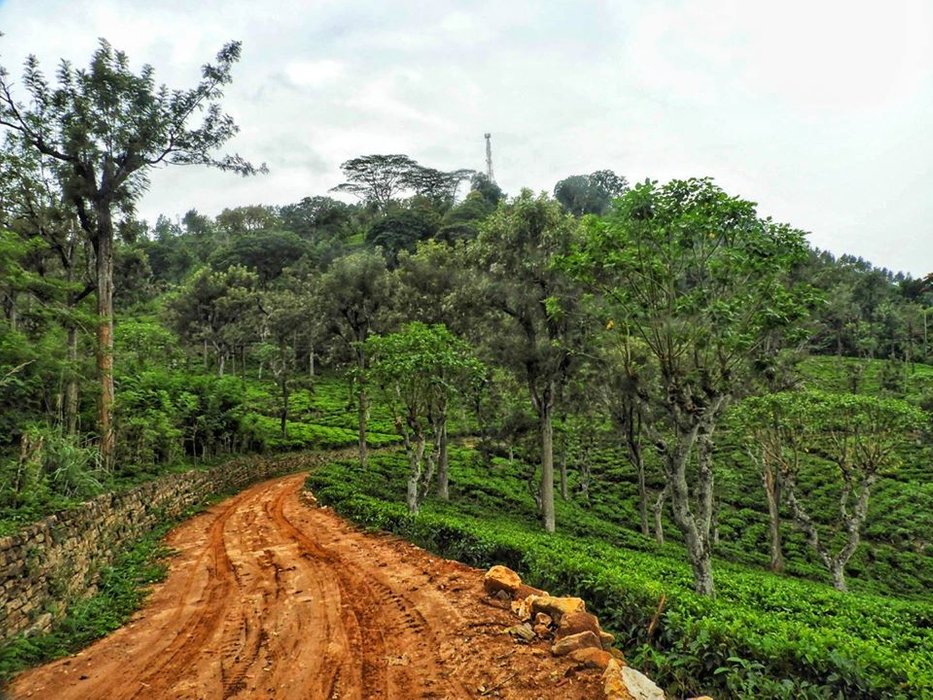 We had to go forward through tea estates. Though Madulsima is now gradually transforming into a small town, it still reflects an older form than many other areas.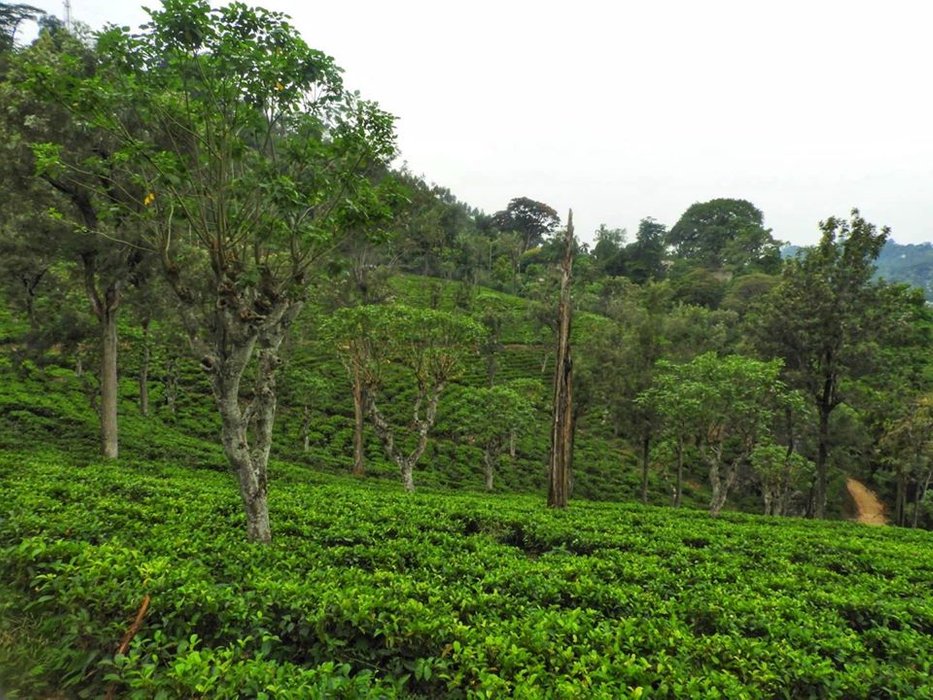 Since the beginning of tea cultivation since ancient times, most of the forested mountain ranges have been devoted exclusively to tea.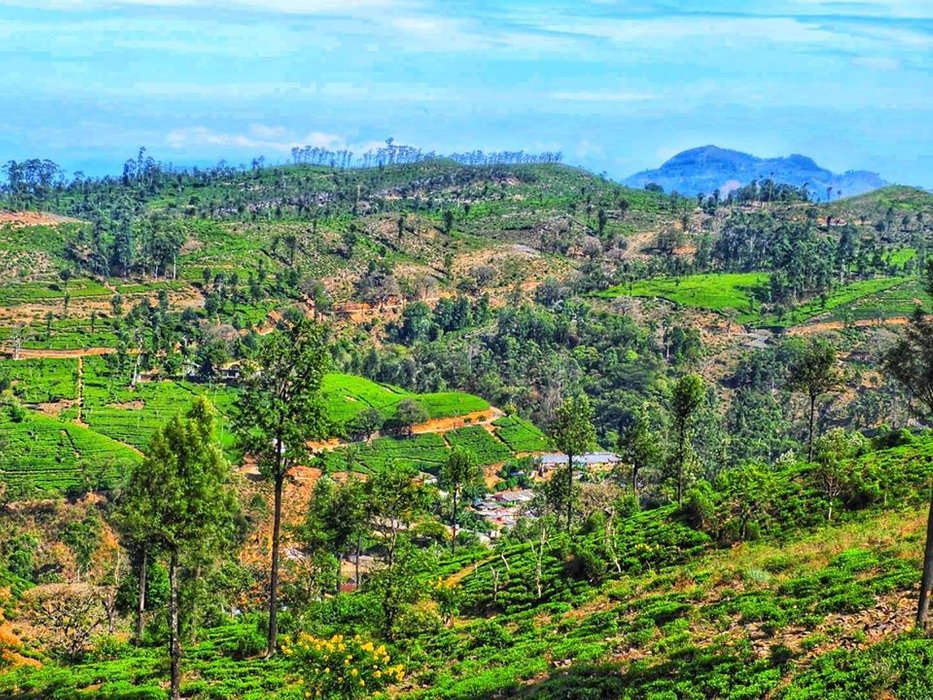 There are two roads leading to the village of Madulsima. Madulsima road from Passara town can be identified as the easiest way. Another road begins from Meegahakiula town on Badulla Mahiyangana road. The road is very difficult and the distance is slightly increased.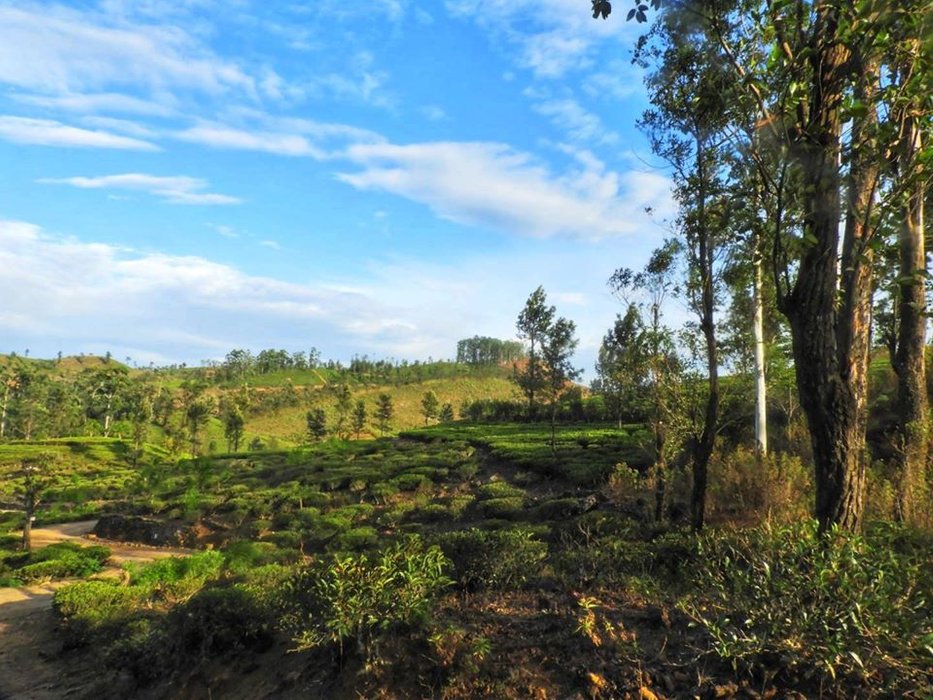 The word Madulsima may be so familiar to someone who loves greenery and loves to enjoy the beauty of nature. Madulsima is another fascinating place to visit after passing Passara on the way to the Passara town.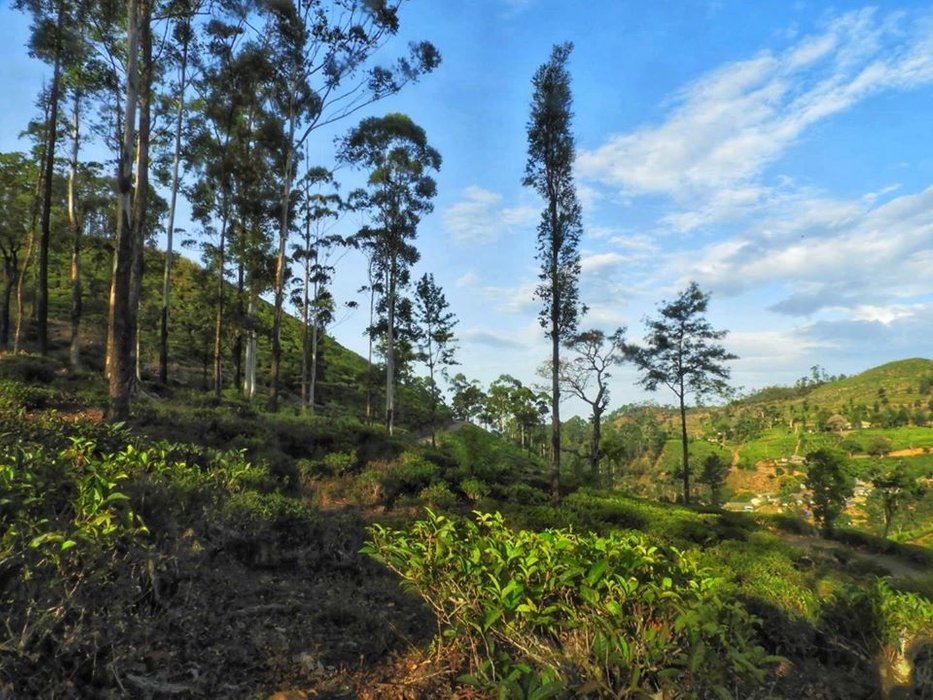 The village of Madulsima, hidden from the Uva mountain range, is a village that still strives to preserve the heritage of nature and has not lost its beauty.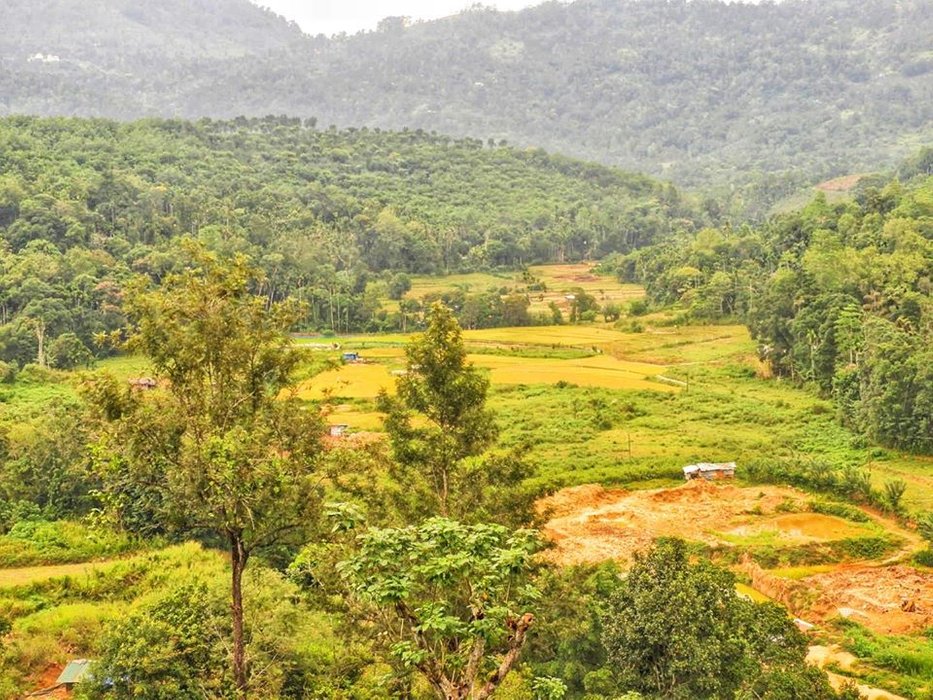 Look at this. Everywhere seemed green color. Exactly Sri Lanka is a most beautiful green world I believe. Can you agree with me? Many people visit Madulsima in order to get away from the hectic daily routine and to enjoy the beauty of nature. Although there are many places to visit around Madulsima, the most popular tourist attraction is the outback small worldend.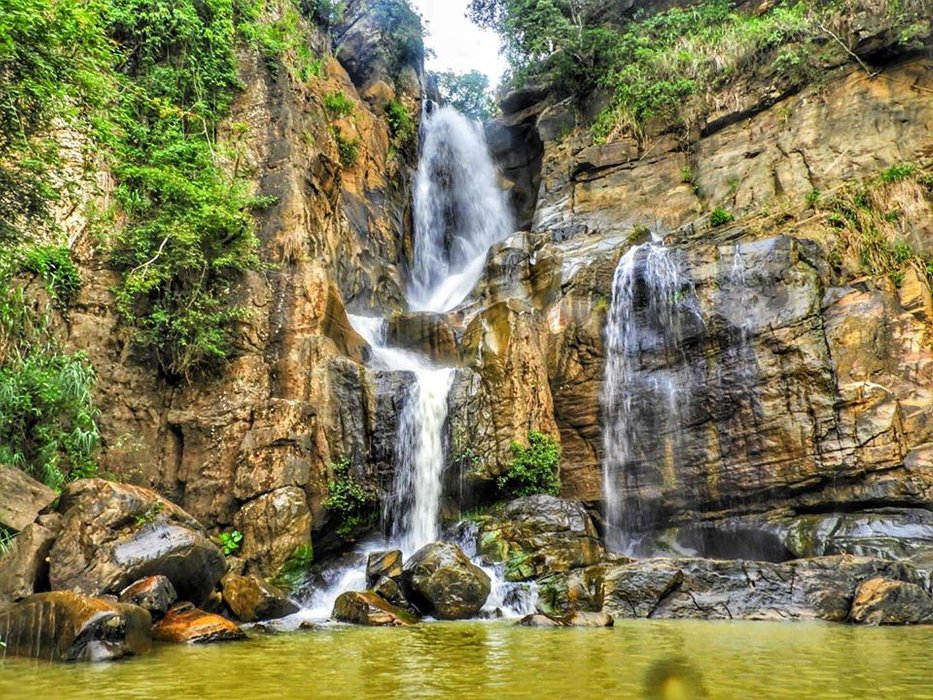 Still go up the top I saw beautiful waterfall. Very quickly I down from vehicle reached very close this location and finally I caught awesome capture. More tourists really like to watch journey of the water falls.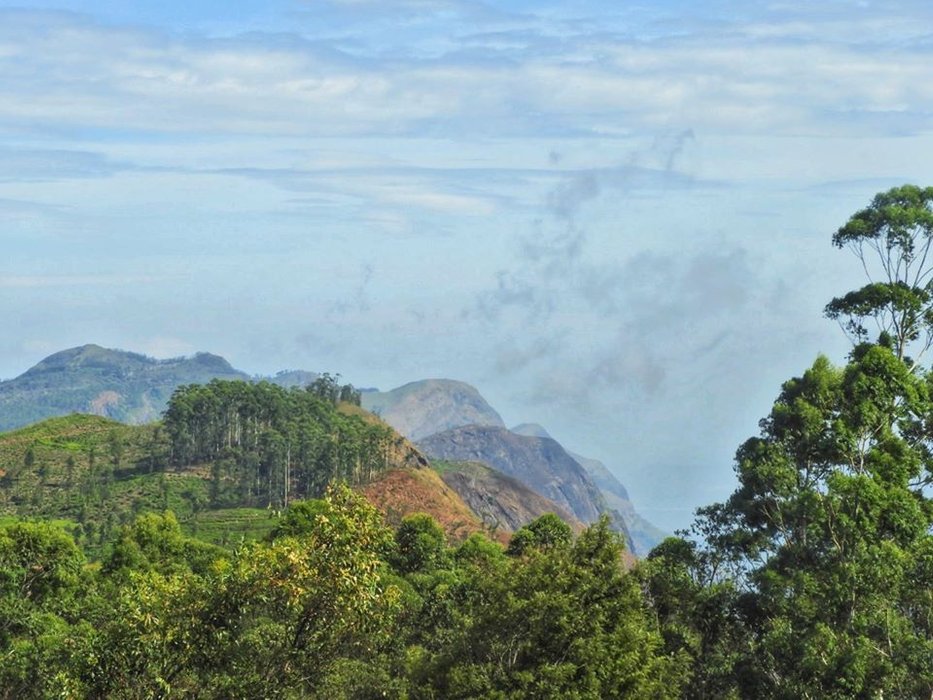 Now you can see beautiful visual of Uva mountain range. Every mountain tried to win competition showing top of them. I was felt I'm a lucky man around my country because I had chance to visit beauty locations.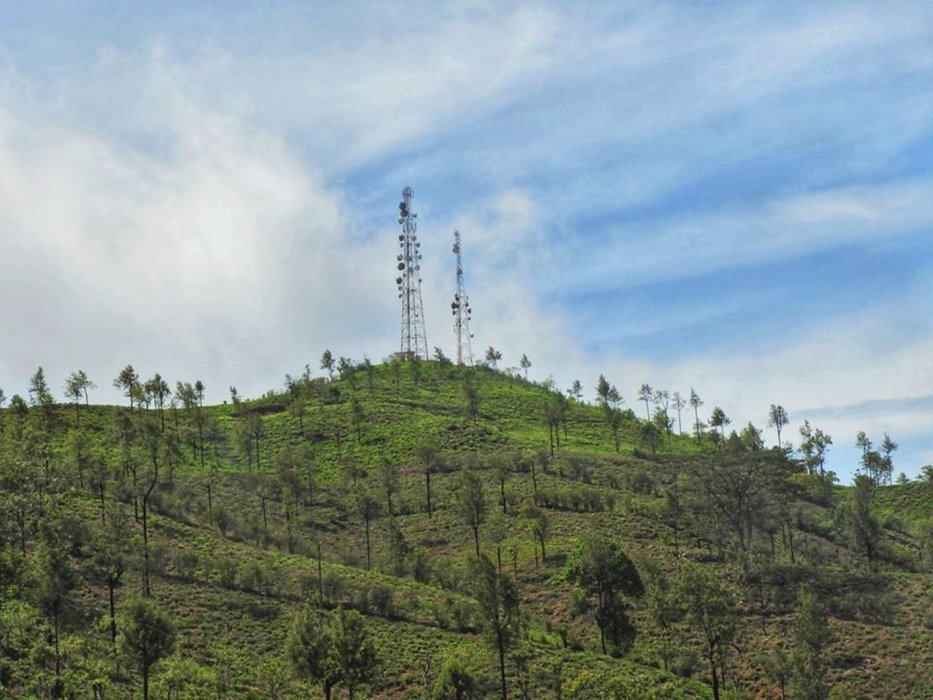 The outdoors little worldend, which has become a camping paradise in a literal sense, a paradise. Situated in a windmill, the little worldend is an ideal destination for those who can't climb. A vehicle can travel to the top of the little world. This makes it possible for the tents to reach the eighth position without much effort.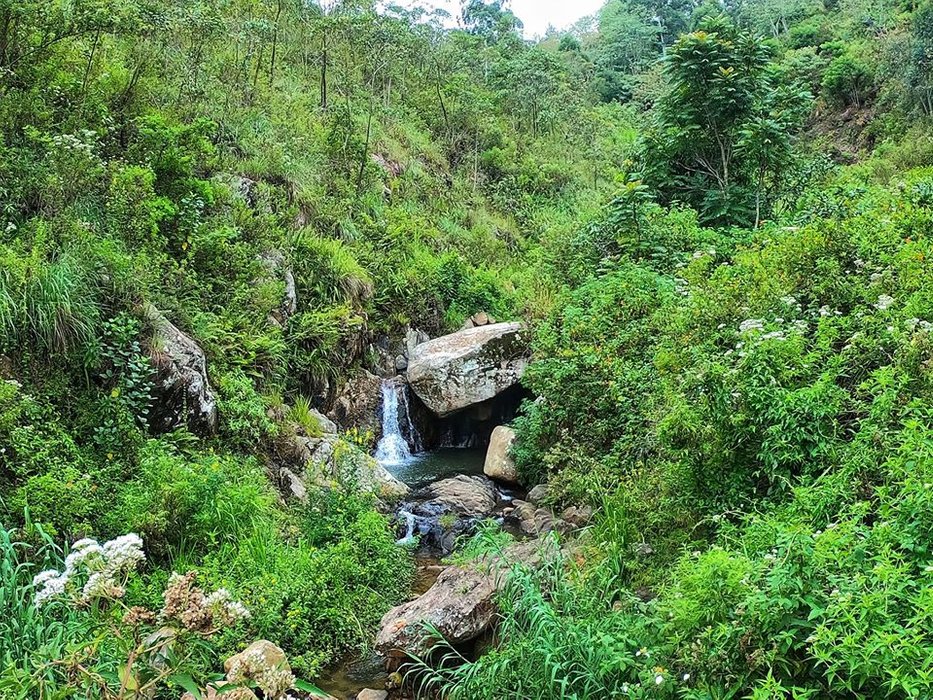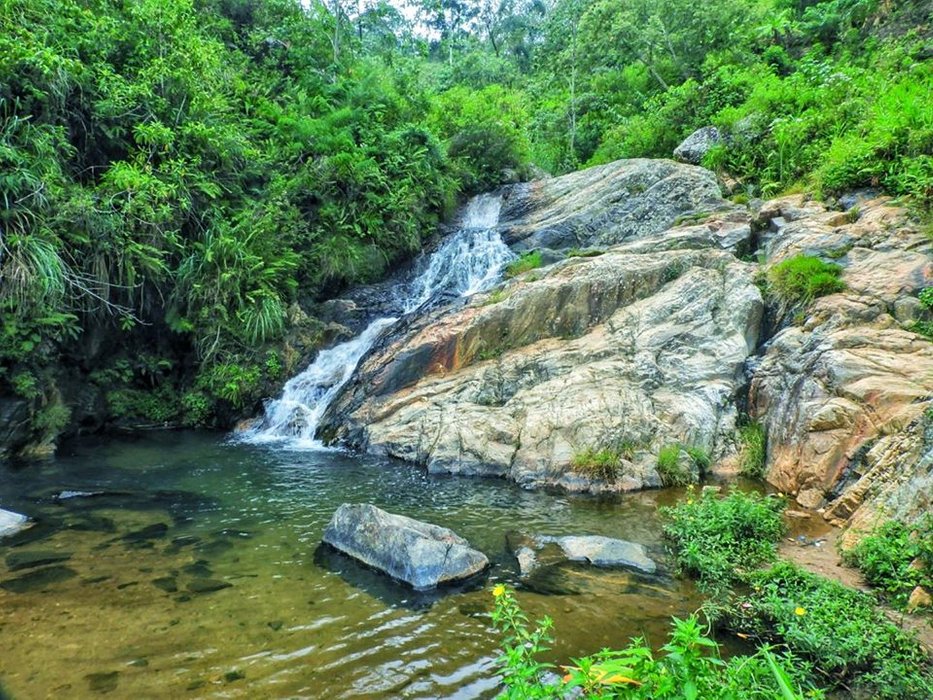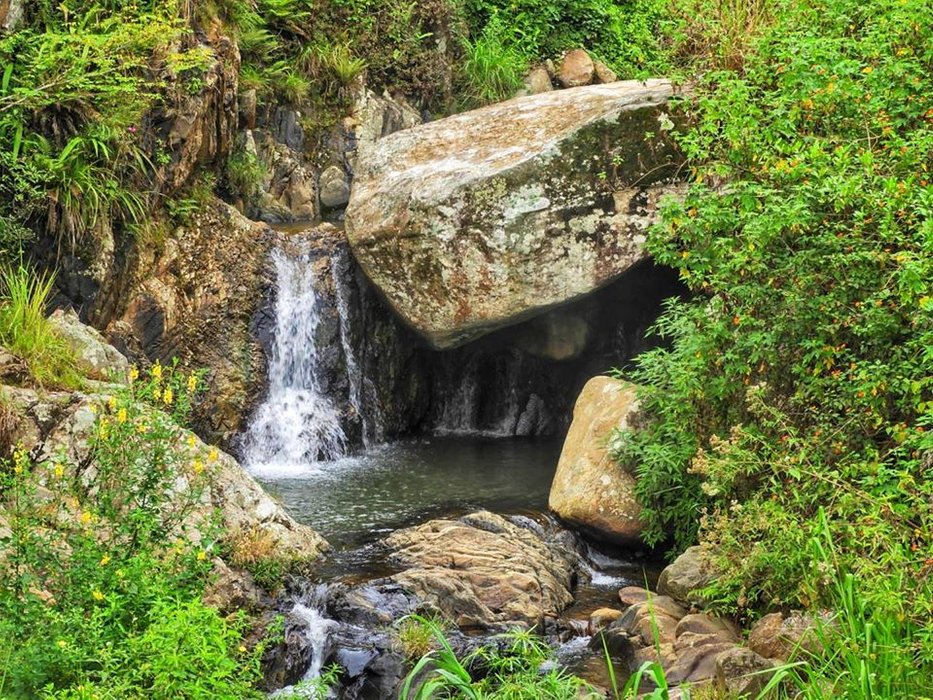 Seeing these sources of fresh water flowing into the water is truly a sight to behold. Our vehicle stopped more places where our eyes toughed with naturalize places. However he did his job very well with gave big support to us.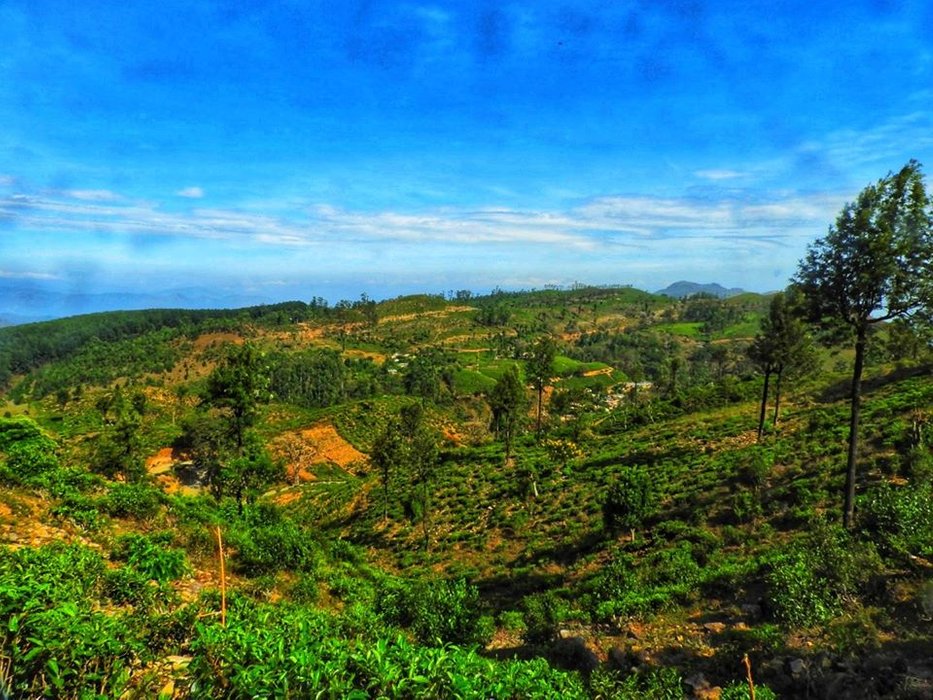 If you wish to visit Madulsima you should definitely book two days. It is possible to go out on the first day, camp overnight, and then leave early in the morning. On the second day, you can visit other places around Madulsima.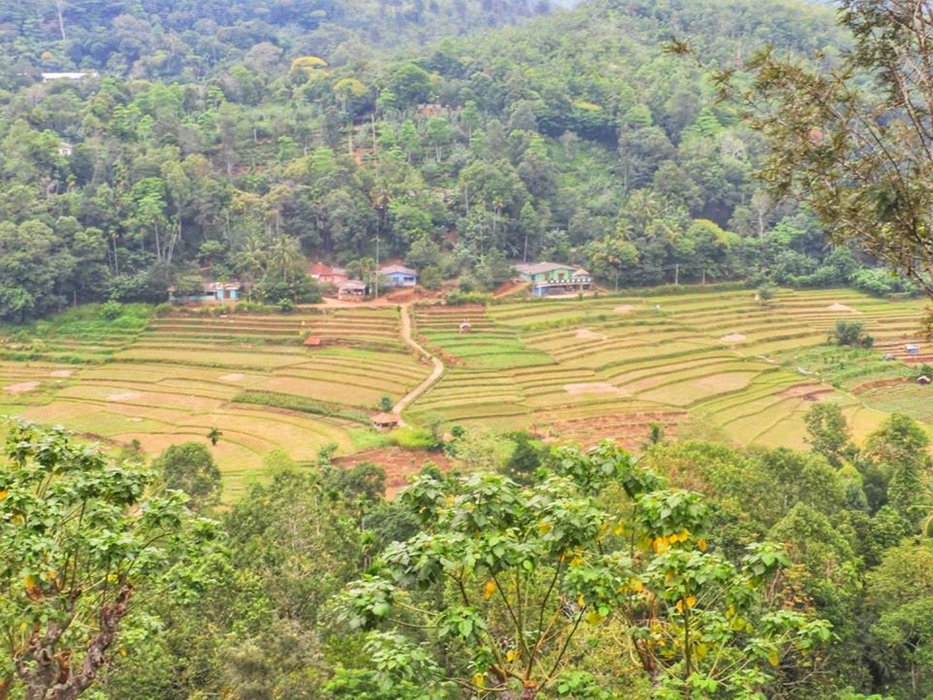 On the other side I looked paddy field range. It mean some people where they live, cultivate rice like their occupation. Pattern of the rice field so awesome since top of the hill. The people who're living Passara village spend simple life. Their talking style sensitive and kindness.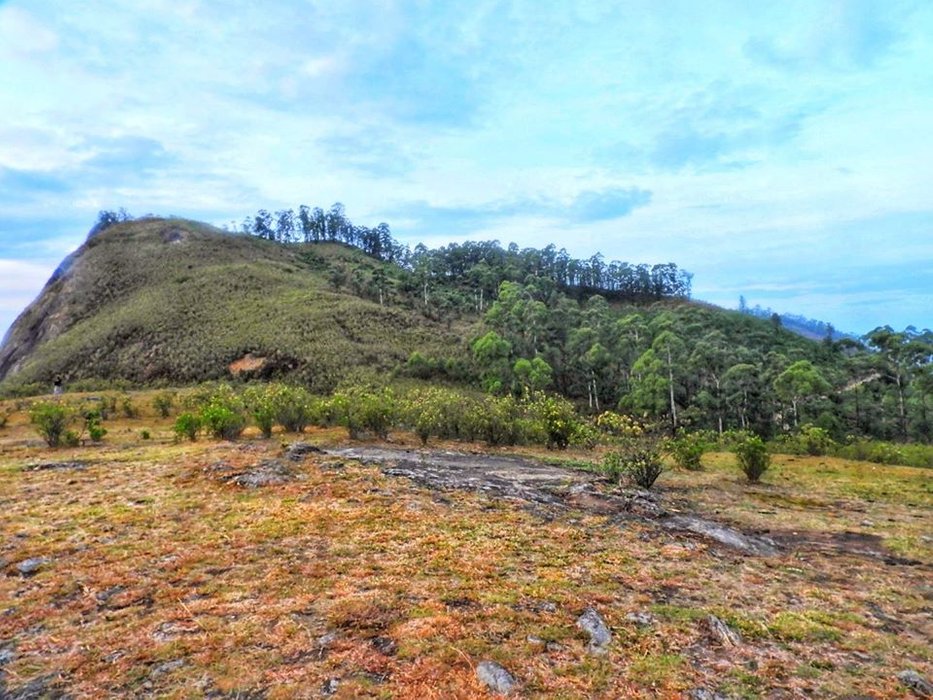 Among the tourist attractions located in Madulsima, the little worldend is predominant. It can be seen that the plains extend after this little worldend. There are many waterfalls and tanks in the area.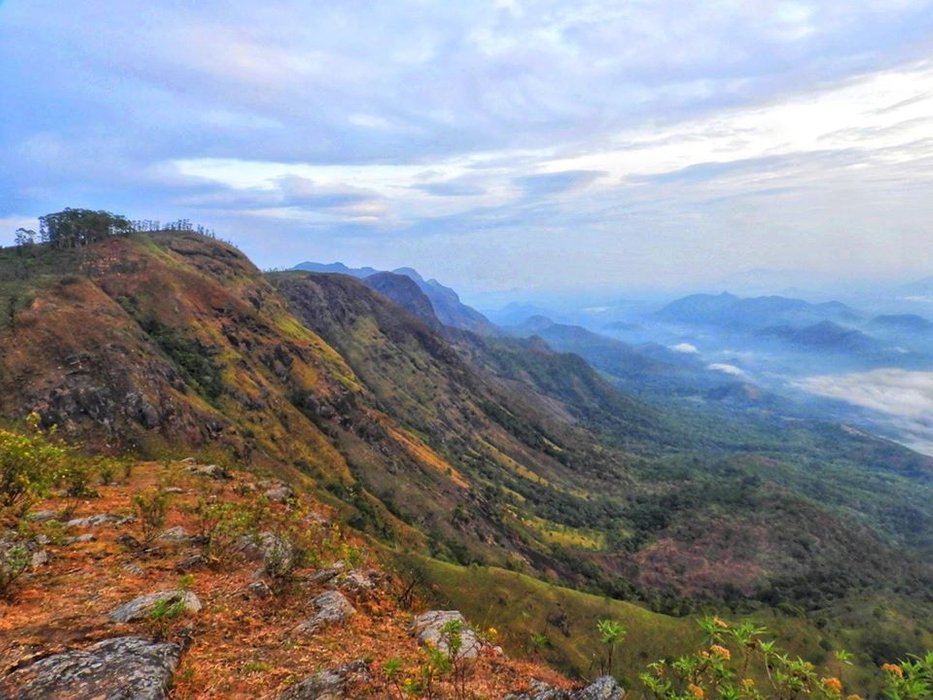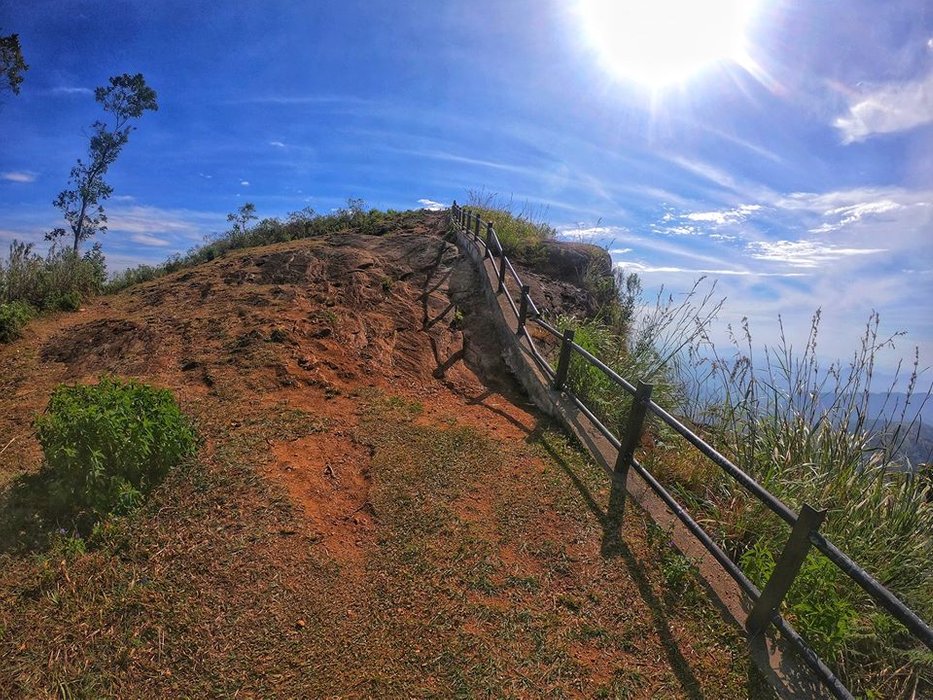 The guide said that this place is a beautiful view of the evening sunset. It's also important to make sure you don't miss it. It is good for protection because the iron fence is erected along the little worldend. But visitors must be safe there. If not your body cannot find down to the hell. After the came top of the mountain my leg was shaking. That was most weird experience to mine.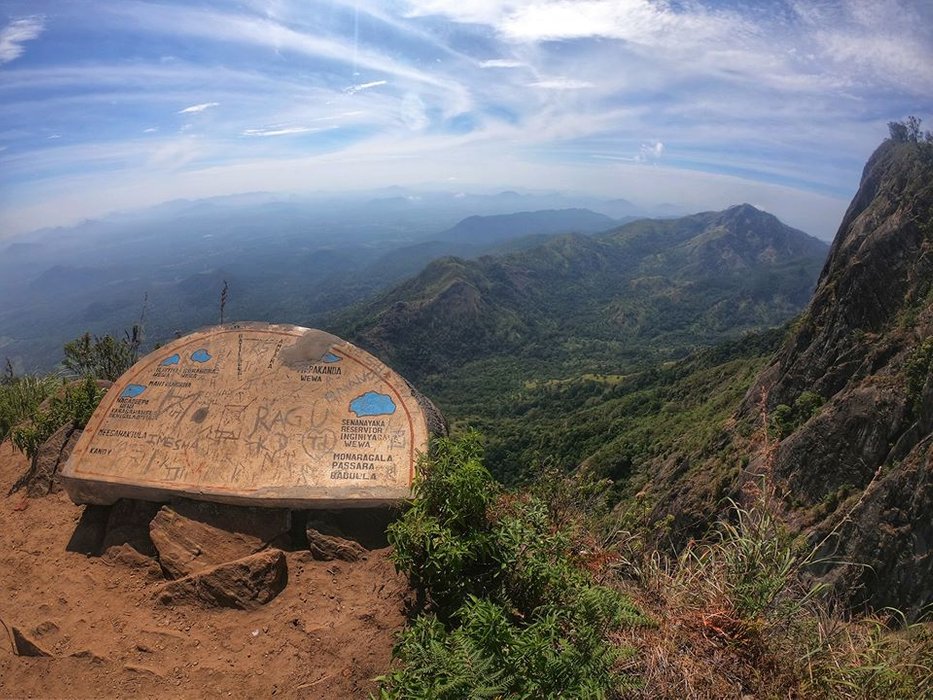 You can take some assistance what's other mountain ranges or areas through this guide board.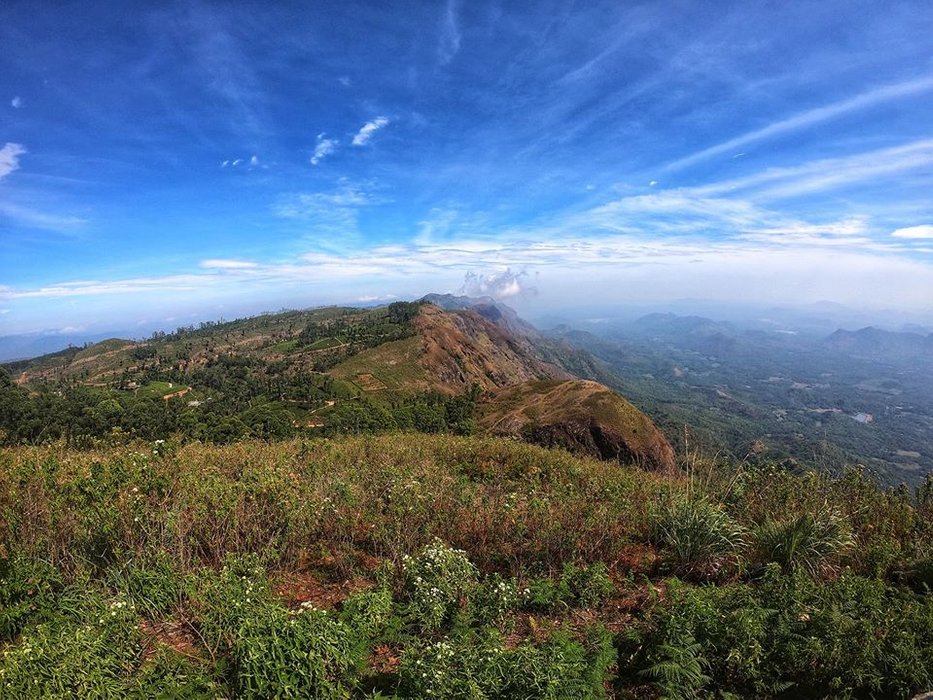 Winds can be quite rough at night due to a wind crack. It is best to tie a rope to a nearby tree when the tents are built. It is also important to exercise caution when walking in the dark, since the precipice near the end of the little cliff is directly downhill.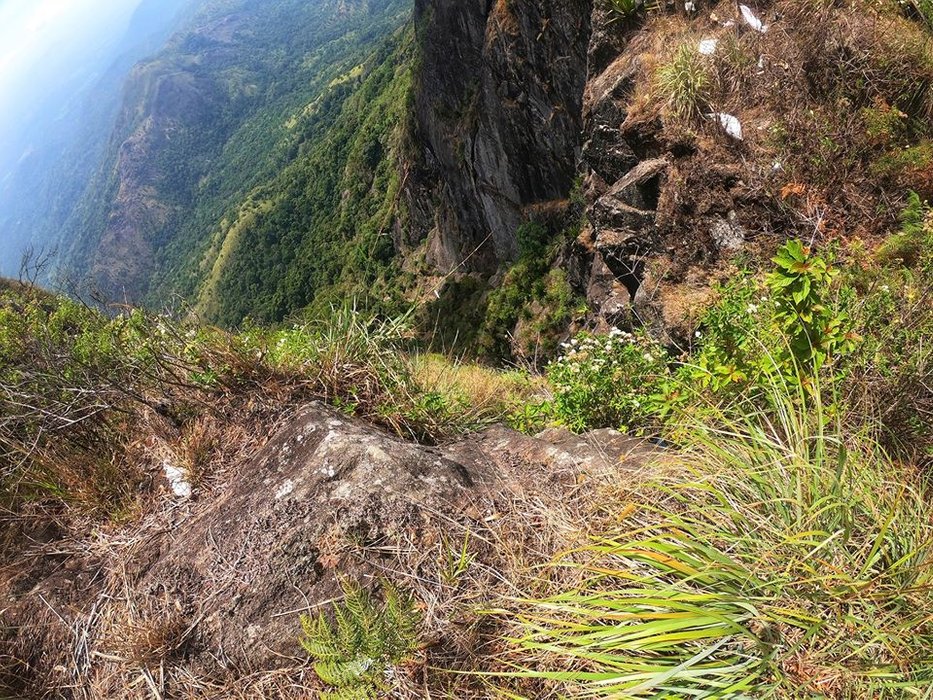 There is very little we can carry when climbing. So we can carry only the essentials on the campground. But here you can load your vehicle as you want. Anything, water, food etc. can be taken to camping place easily.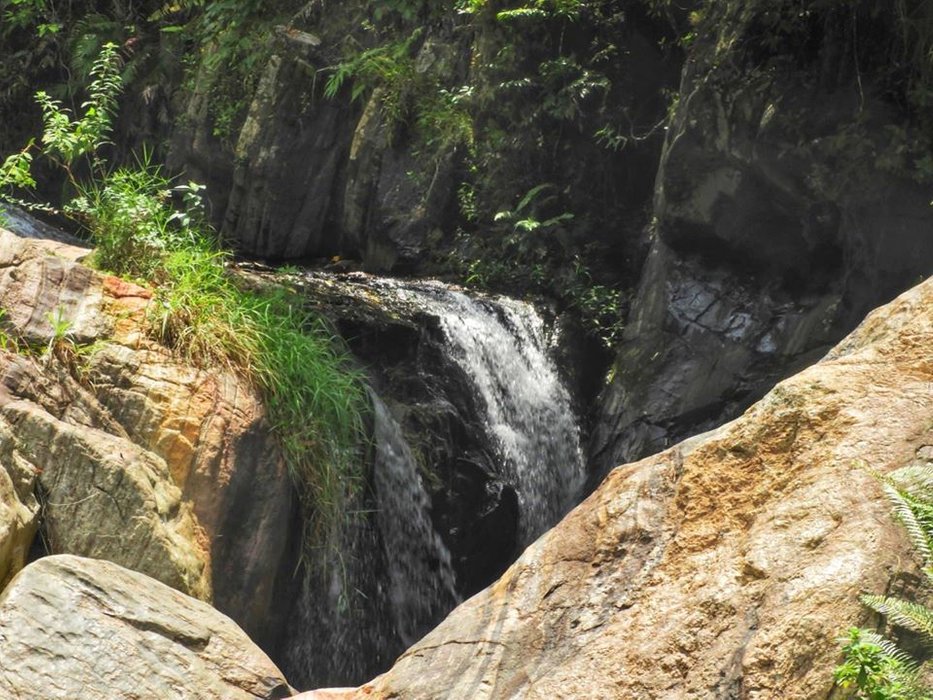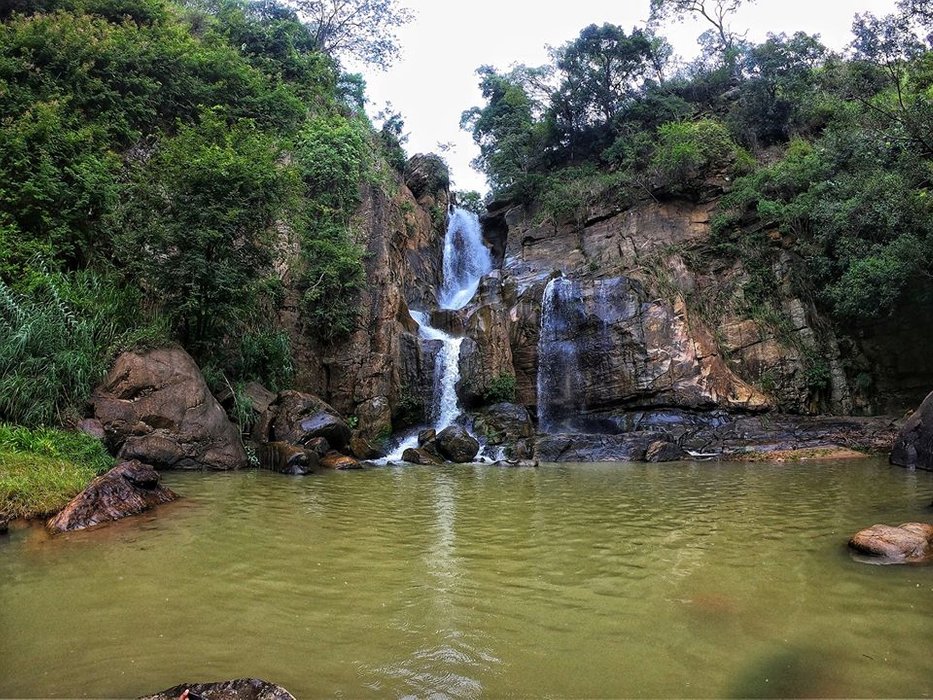 There is one other place that you will encounter on the journey to Madulsima. It's a natural bath called a Besama. Tourists visiting Madulsima will definitely not forget to visit this place for bathing.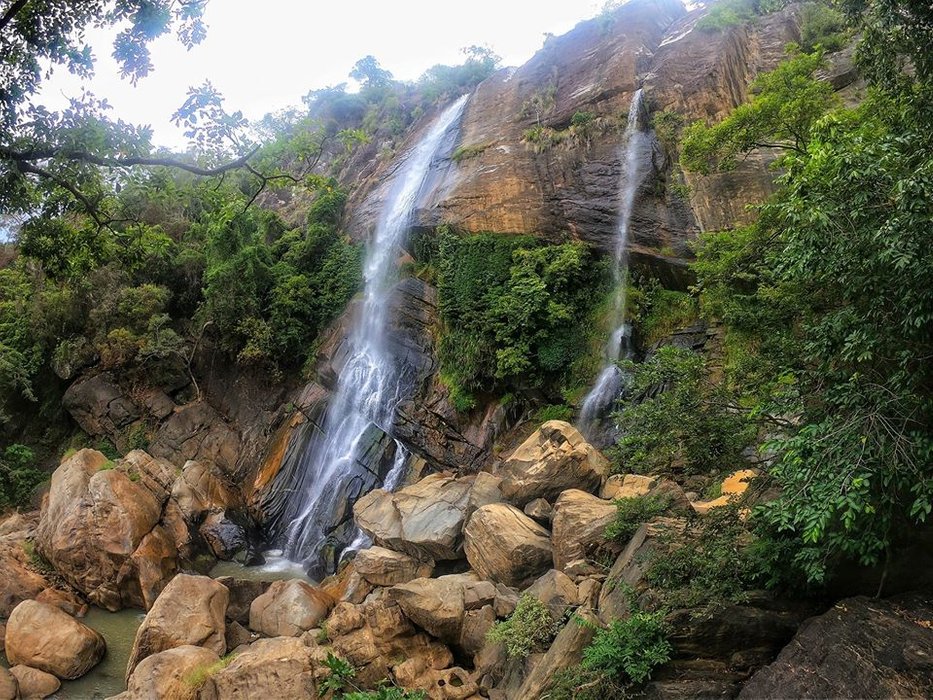 We could see the beautiful waterfall from the basin and then around Madulsima. This waterfall is one of the most beautiful gifts in Madulsima. If you still have time to spare after visiting these beautiful places, there are wonderful places to visit. Thank for visiting. See you again.