Hello everyone, Today I came back here with my another great travel experience where I traveled Royal forest park Udawattakale located in Kandy district. The Udawattakele Green Land, spread over 275 acres to the north of the Temple of the Tooth, is an ecological and historical value.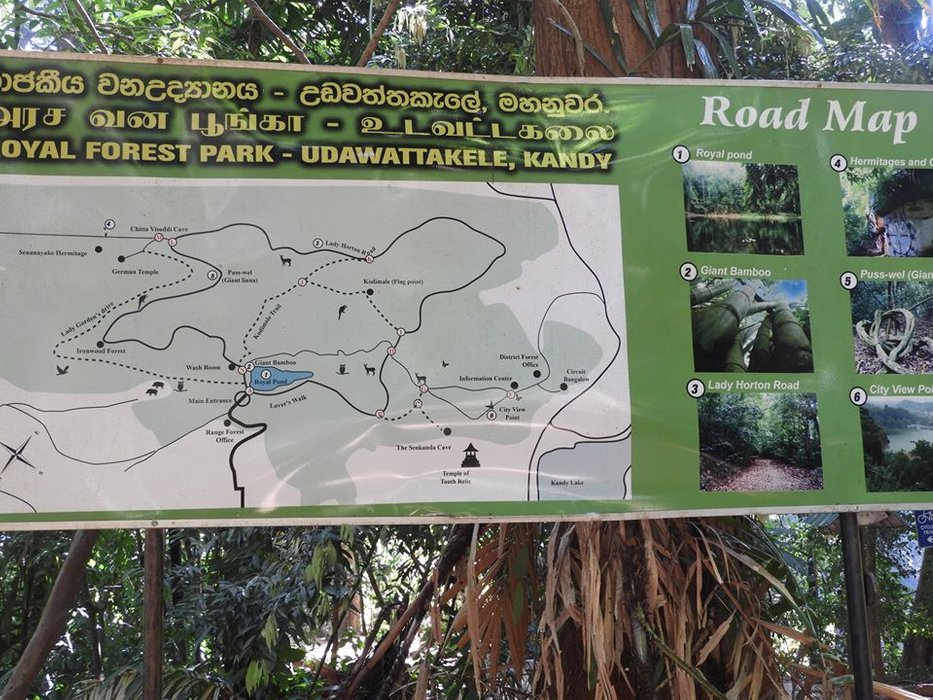 When you came to the entrance door of this forest area, you can see road map. You have guide this map for walking this forest. Every texts printed from English language. So that's really helpful for foreign tourists.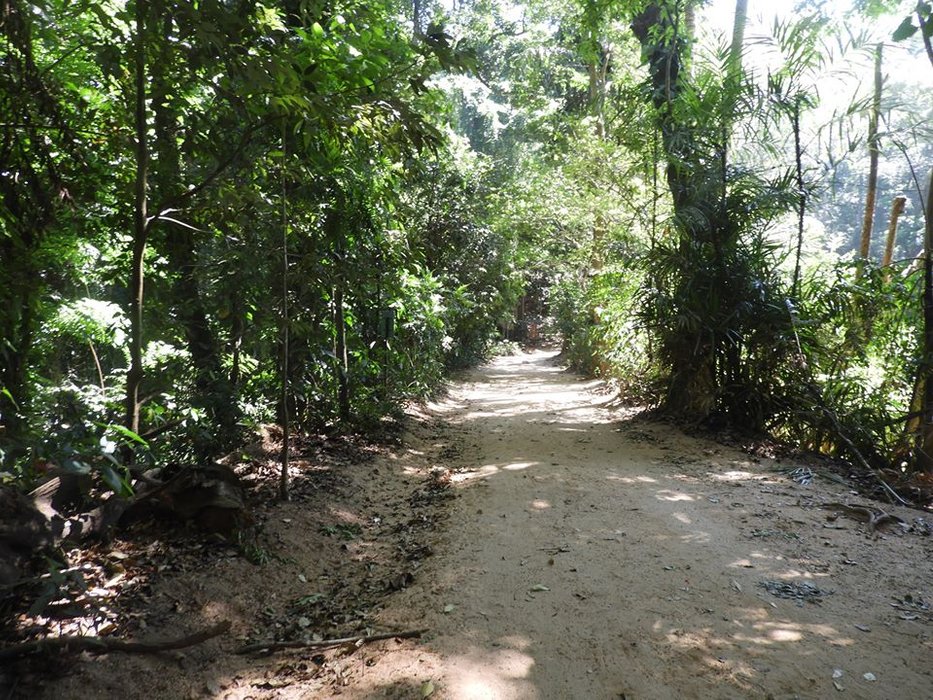 It's a road where you want to walk forward to enter forest place. I didn't felt tired because tree shades everywhere.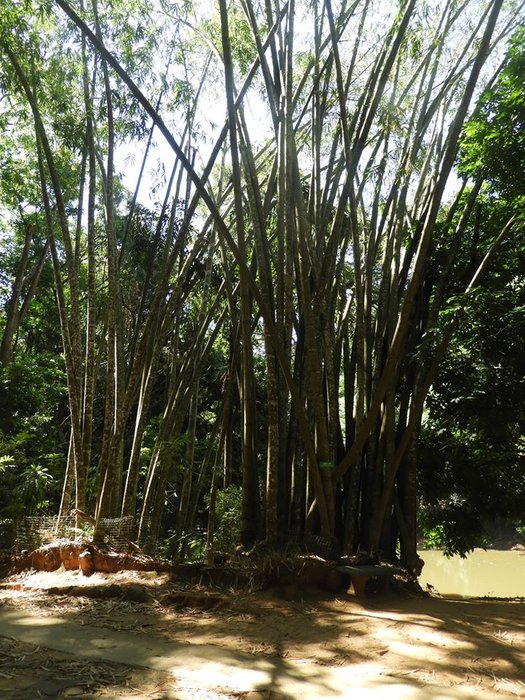 The Giant Fever is a plant that has joined the Udawattakele plant community under the influence of man. The homeland is the South East Asian countries. The plant can grow to 30 m tall and its growth rate is 40 cm per day.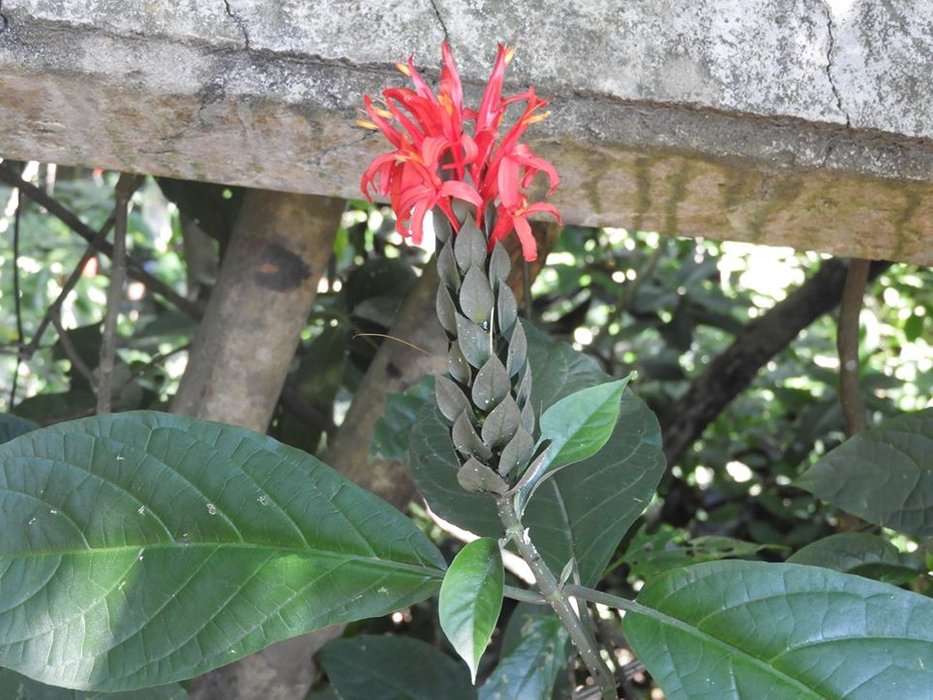 I have seen some ladies growing above plants to their home gardens. But my opinion is that's wild flower. However if giving beauty to the garden wild plants also better for planting.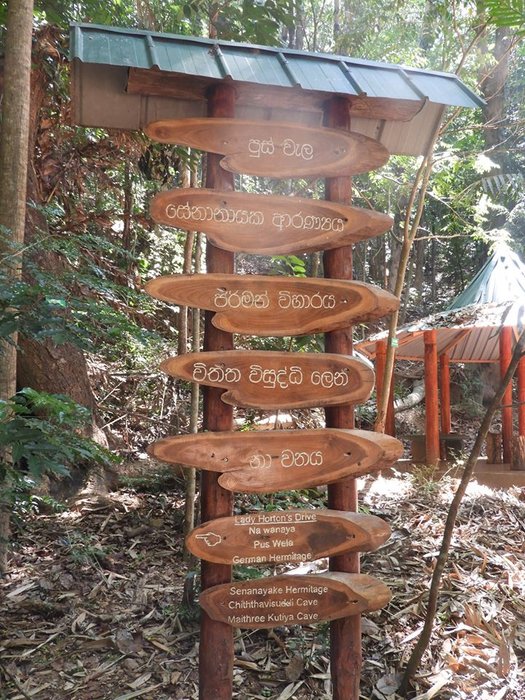 Here's mentioned what important places having inside forest. Texts wrote from both native and international languages. It's really helpful for local and foreign parties. You can see molds vine, Senanayaka hermitage,German hermitage, Chiththa wisuddhi cave and Na forest.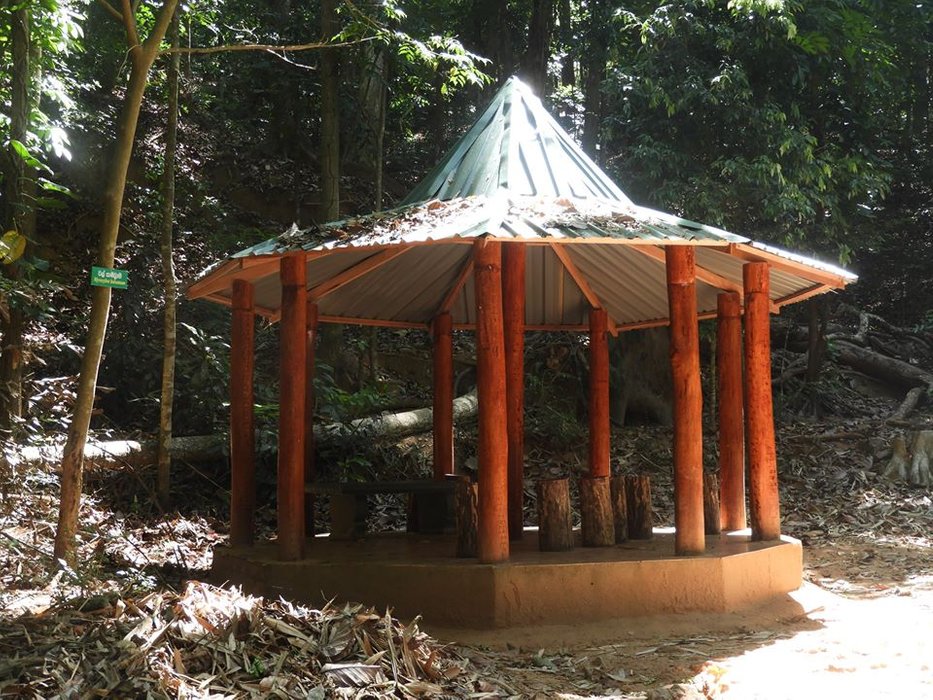 If you've feel tired of your walking, you can take little rest inside this small place. This place built from wooden. Also nice example for natural eco-system. There are so many trees and plants. More once mentioned from it's names inside the forest.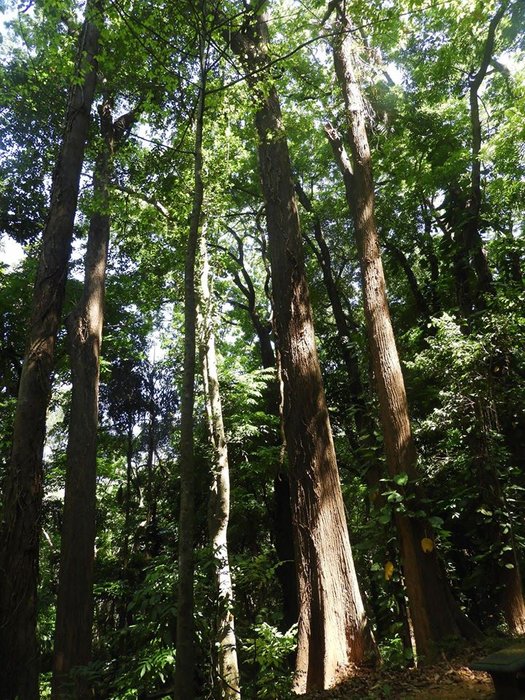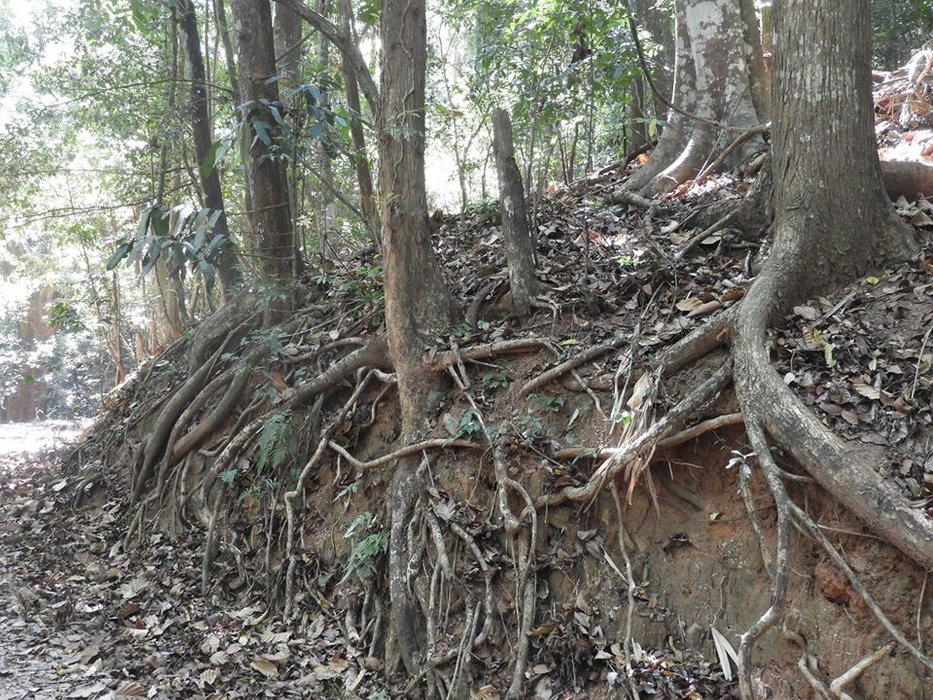 It is located in the Kandyan Kingdom. Udawasalawatta is the name of the place. Later it was interpreted as Udawattakele. You will find many species of plants and animals that are years old. It was first designated a forest reserve in 1856. It is an ideal sanctuary for educational value as well as fun.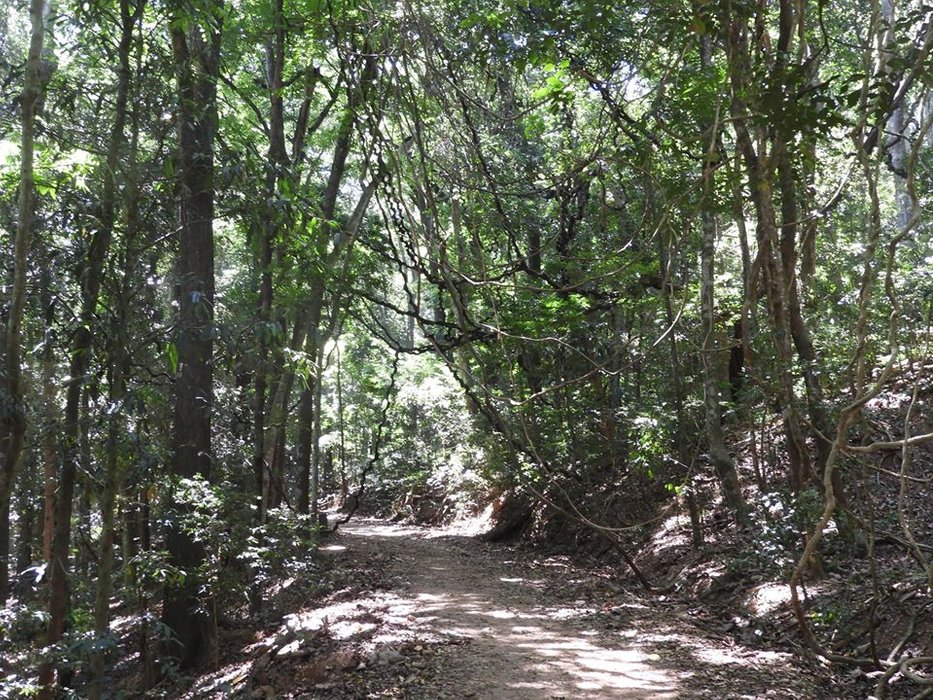 We were continuously walked forward under the trees and vines. Actually not difficult to walk like as hike adventures.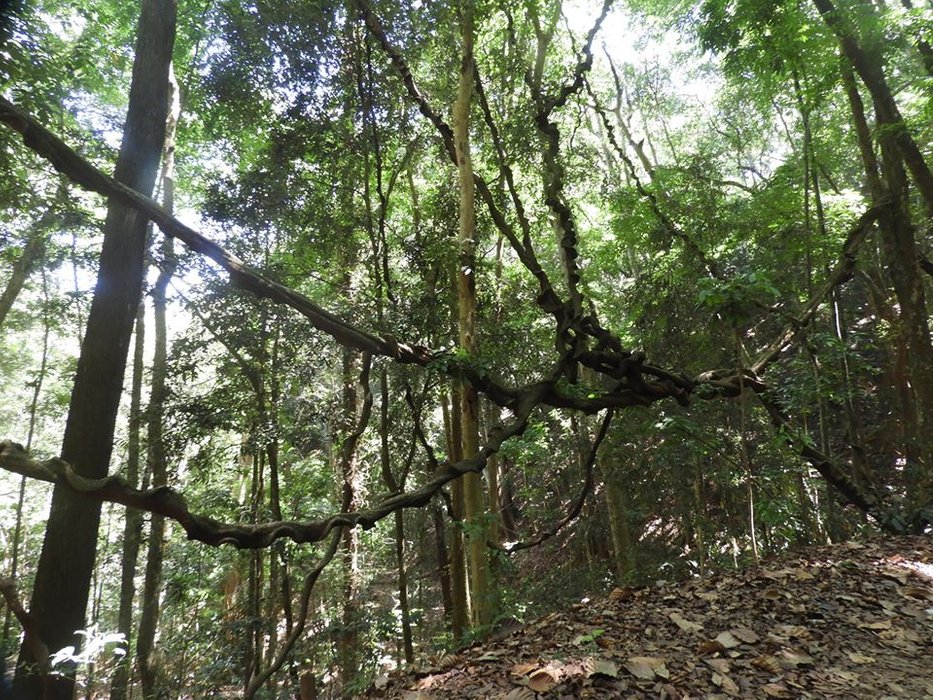 Here you can see big molds vines. That was more oldest vines. If you want to climb up to the top you can use these molds vine for your purpose. That's much stronger. Without knife you can't cut it.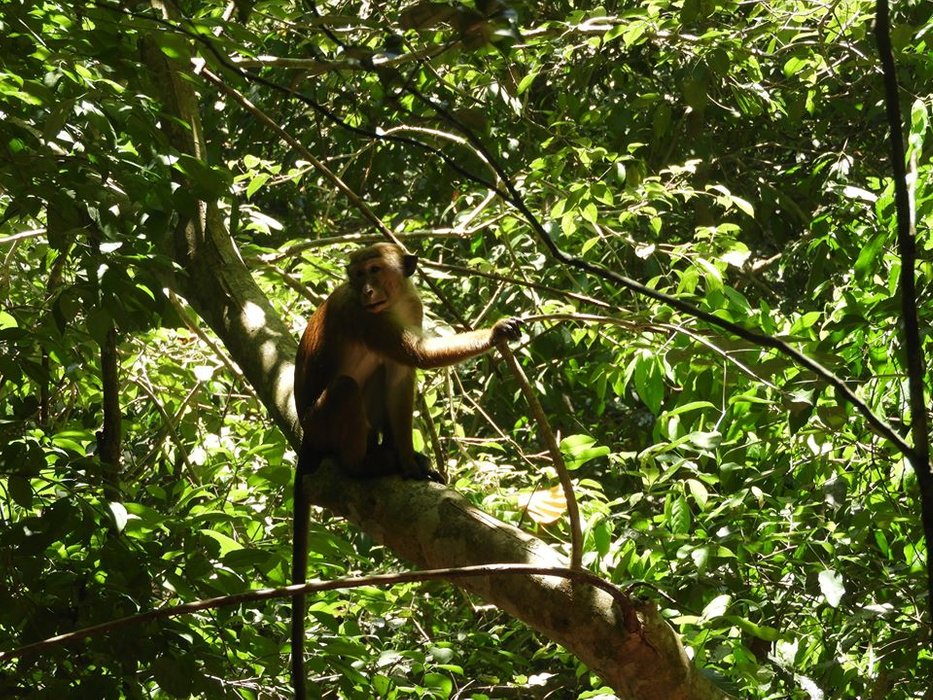 He was waited for us. I think he looked our bags what type of foods inside our bags. So he couldn't faced nicely to my capture. However I saw very innocent face from him. In fact, how some people disturb to wild lifers. I have seen some children and people tried to lost wild lifer's freedom. That's worst thing they were made. People must need to genuine and naturalize.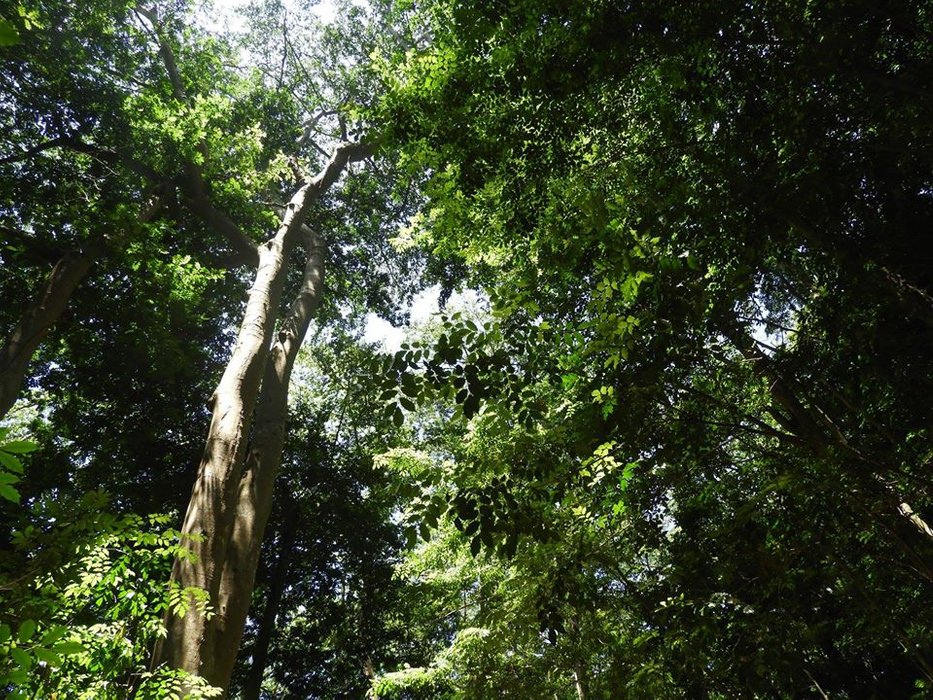 There is a great diversity of flora and fauna in Udawattakele National Park. Species of different species can be found in the forests underneath the park.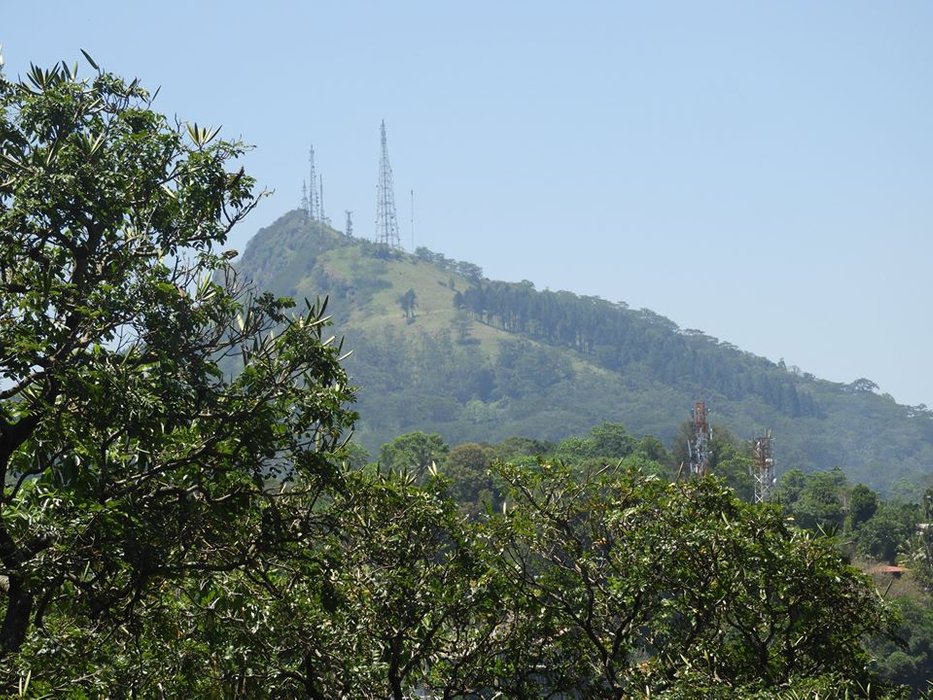 My eyes went everywhere. I always tried to catch different nature properties. Finally I saw mountain placed behind the Kandy city. I didn't hear those mountain better for hike adventures. If I have chance to climb there I never miss sure.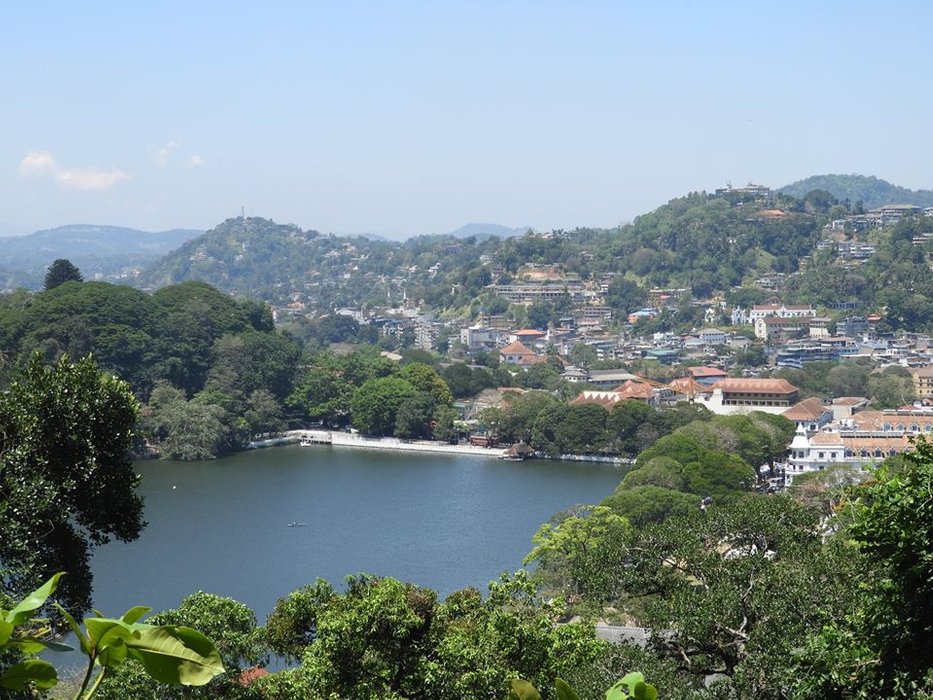 Now you can see in front of the visual, very busy and industrial Kandy city, capital of the central province in Sri Lanka. Down of the forest has Kandy lake. If you clearly watch above visualization, you can find Dhaladha Maligawa (Palace).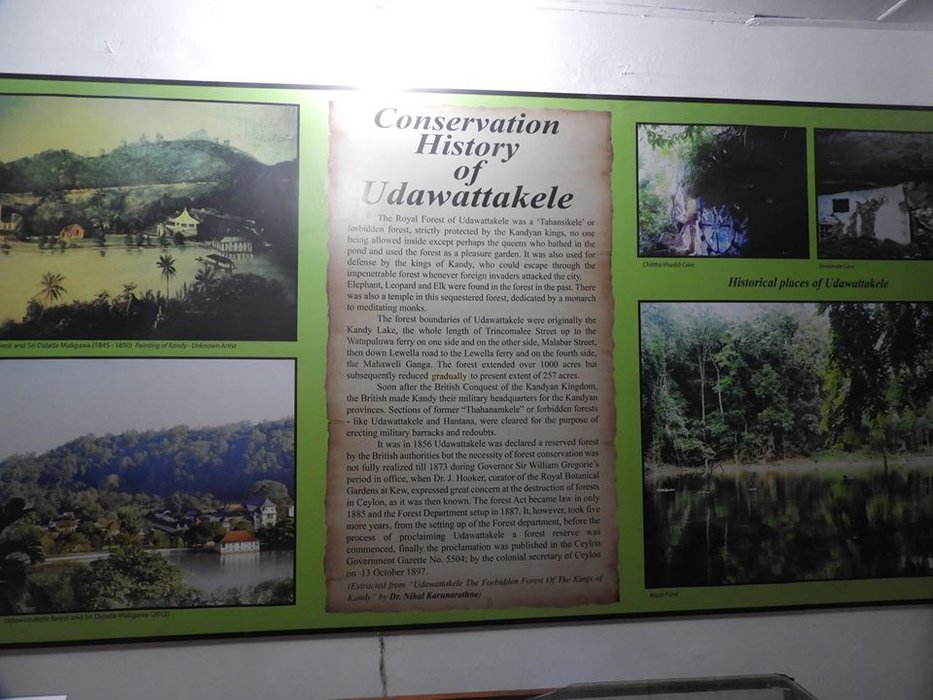 You can read old history about Udawattakale forest through article inside museum.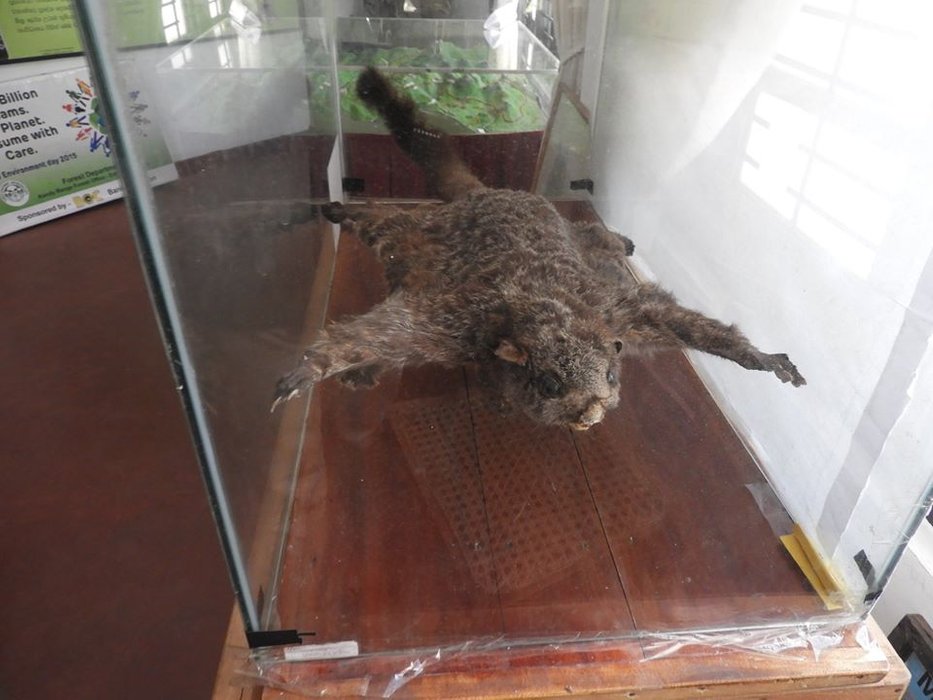 It's hambawa's structure. I didn't hear more about this wild lifer.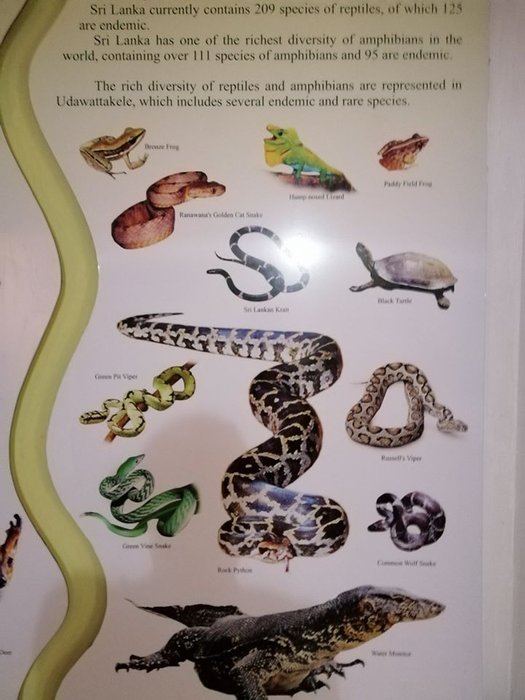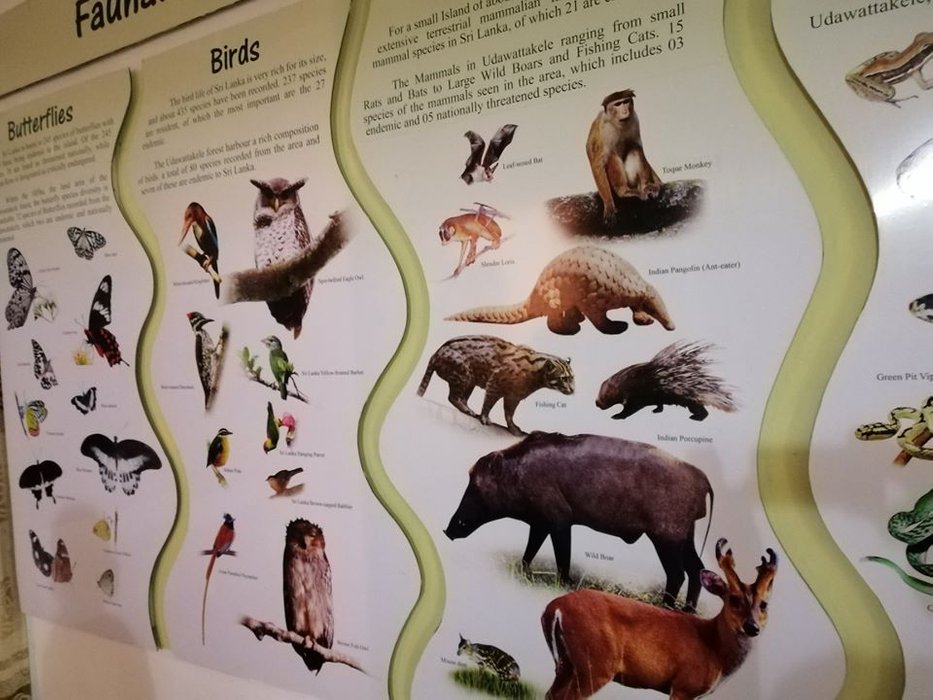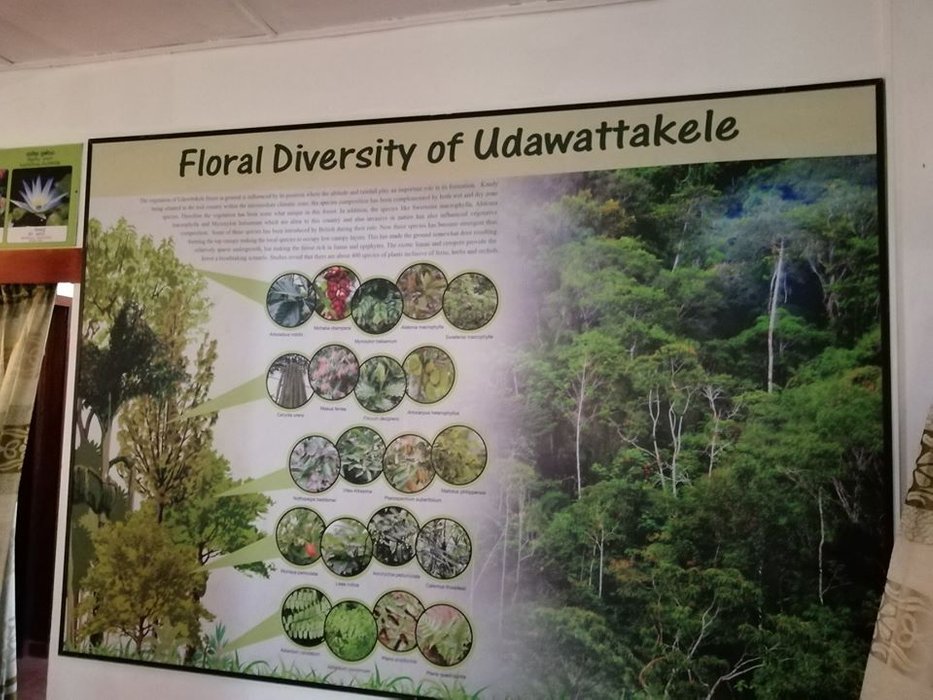 You can find what species of snakes, reptiles, animals and floral diversity here through images placed inside of the museum. he Pond National Park is the only aquatic system in the Udawattakele National Park. This pond is known as the "Royal Pond". There are also freshwater turtles, tilapia fish as well as various species of bathtubs around the reservoir.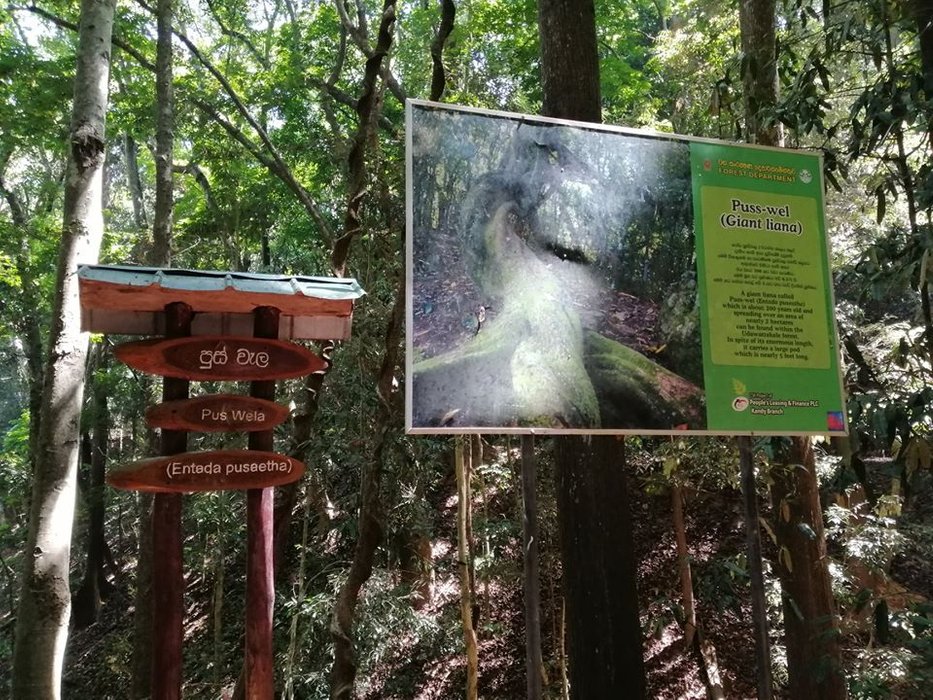 The biodiversity forest is an important city in Sri Lanka and borders the city which is currently suffering from air pollution. Air pollution in Kandy is somewhat controlled by the Hanthana ecosystem, which is located in the Udawattakele area and the city. After spent few hours there we finished our journey. Thank you for watching. See you again.