THE GROUND BEFORE THE SEA !
---
---
Note : we're doing our best for translation, but don't forget that english is not our native language. Tks.
---
---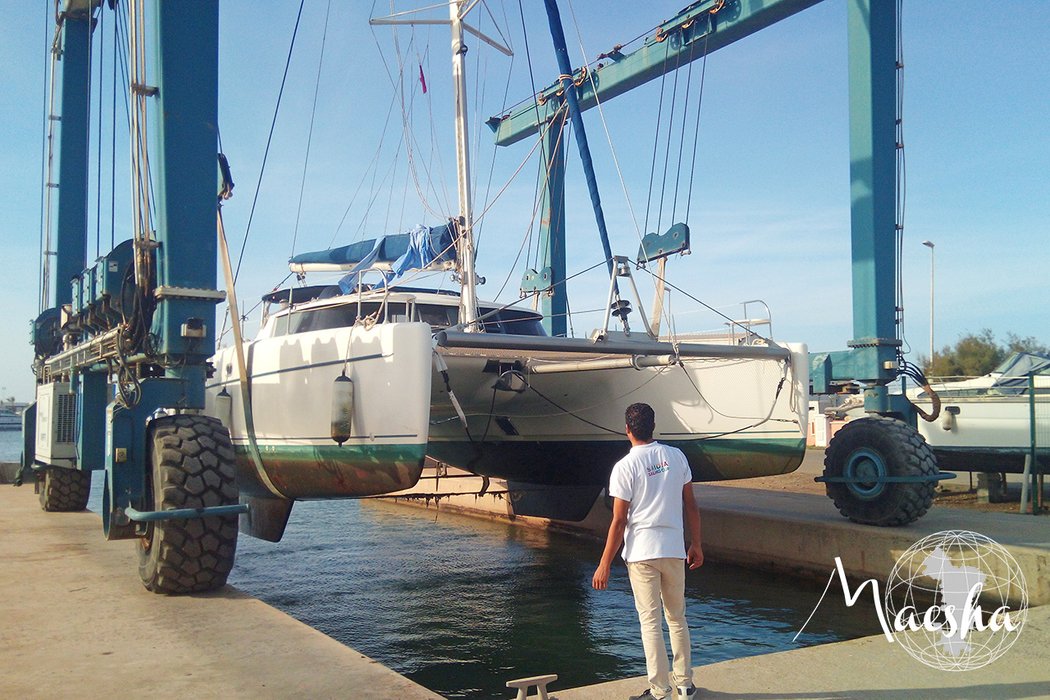 Sortie de l'eau
A trip to the sea is preparing onshore. We know it well and even if we do not want to do that, we can not escape this step! First step and paradoxical one, you have to take the boat out of the sea to prepare as well as possible to go for sailing ...
---
---
A few weeks are waiting for us armed with tools of all kinds in one hand, and the credit card in the other. One does not go without the other in this period when one has to think of all possible cases. Imagine the worst knowing that it will never happen, though, consolidate, refit, predict in duplicate, then triple, sit down, think, have a good idea, finally bad, sit back, re-think, in short, it's endless.
---
---
HULL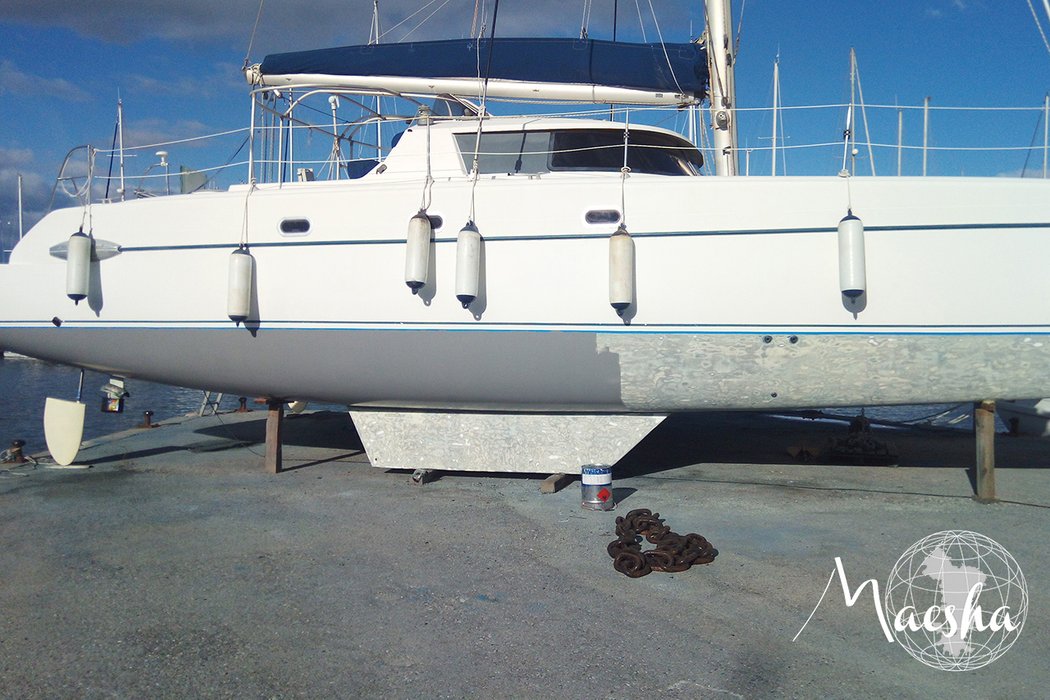 Ponçage
The hull, four days of sanding, four days of epoxy, two days of antifouling, fiber in the nose, and cramps to the tips of the fingers. Well, normally it's over for 8 years ... Let's hope it's true !
---
---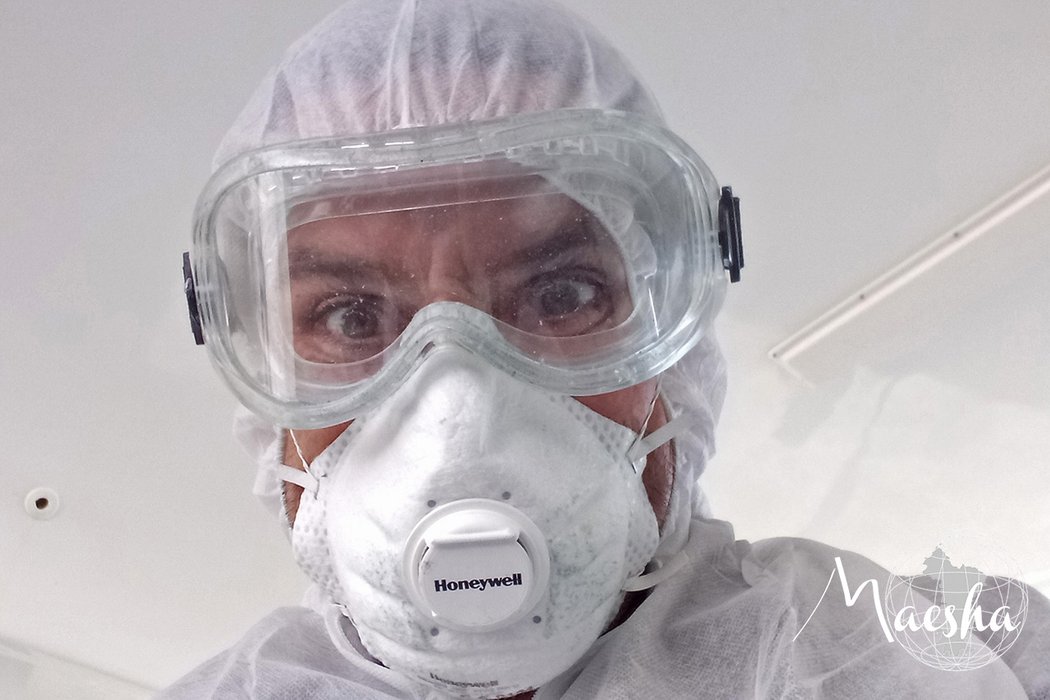 Let's go for sanding !
Do it now!
---
---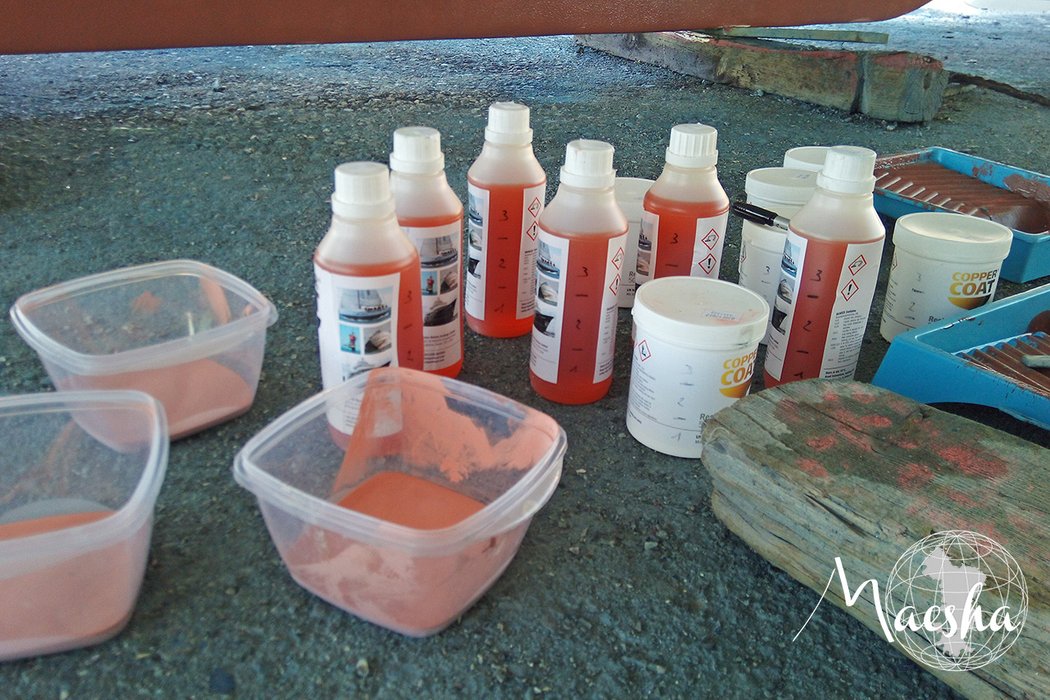 Antifooling
Resin, chemical catalyst, copper powder ... We try to minimize the chemistry that I put in the water, but it is not always possible.
---
---
MAST !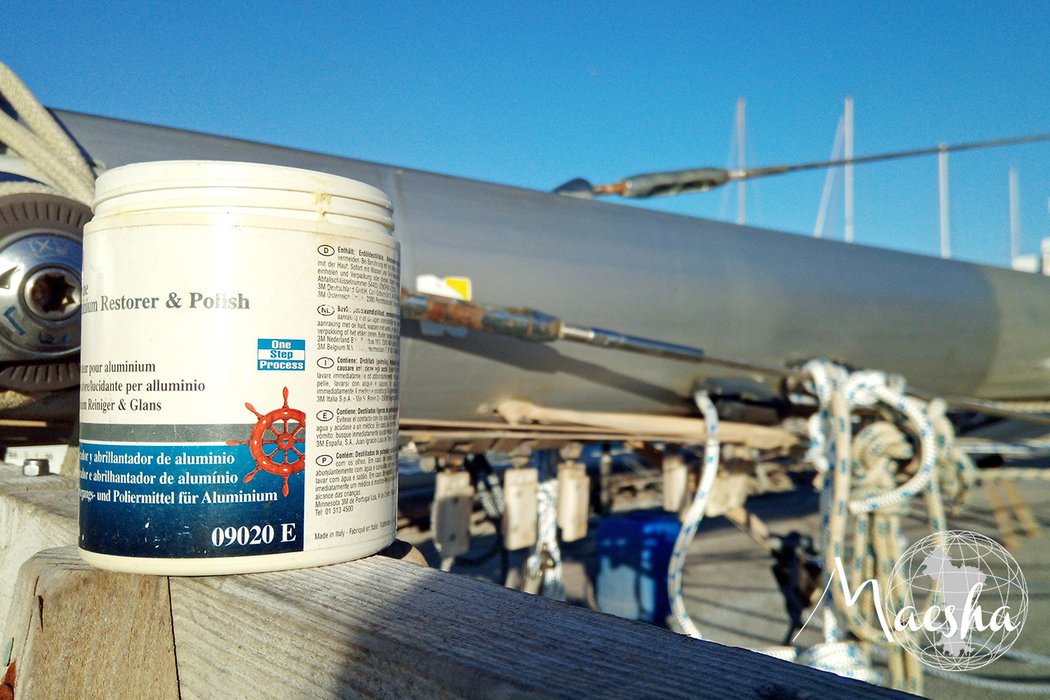 Mast is down !
A total of three months of uninterrupted work will be necessary to redo the riging, the antifouling, set up the solar power, disassemble, rewire, change the ropes, revise the sails, and work on dozens of lines of a list of works that proves to be endless. But, it's winter and anyway, there is nothing better to do at this time in the Mediterranean!
---
---
FRIENDS !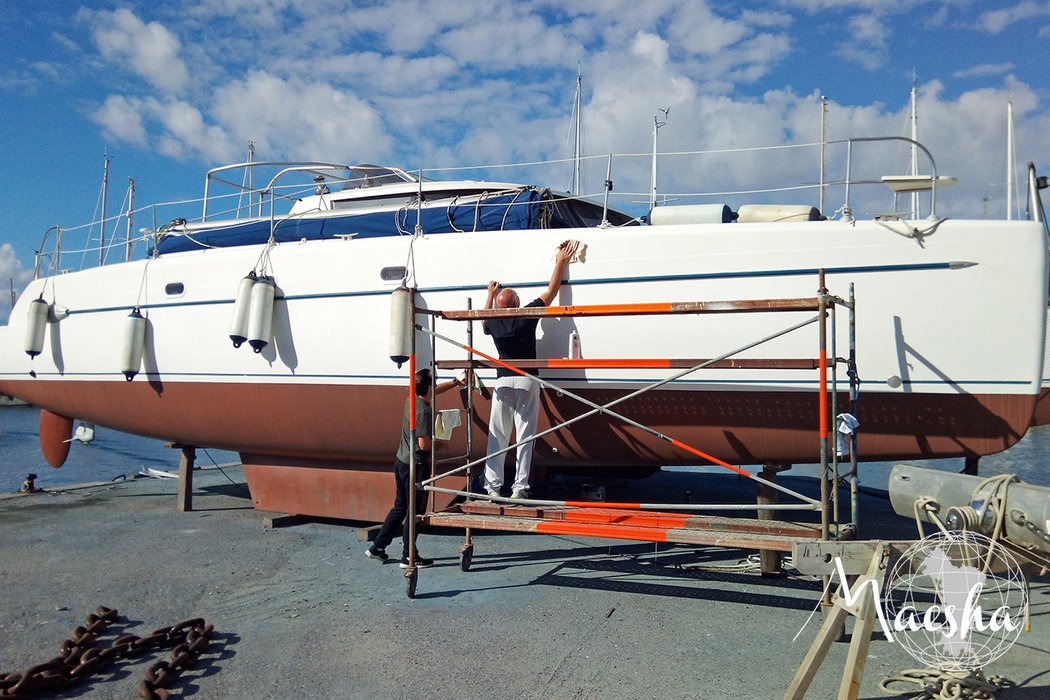 Fortunatly, friends are still here !
Un peu d'aide ne se refuse pas, ça fait gagner du temps pour les apéros !
---
---
Any help is good to get, by your simple upvotes, by your resteem, by your messages, by registering on your fanbase
Steemauto
, by your sponsorship, you will help us to continue this journey as far as possible.
---
---
TO FOLLOW !
---
---
---
---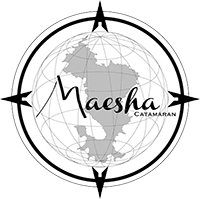 ---
---