Aragua, crossroads of all roads and compass rose opens to all wills.
In this way I begin my post. I am happy to join @invisusmundi's initiative and tell a little about my home state, specifically about three extraordinary sites that cannot be missed.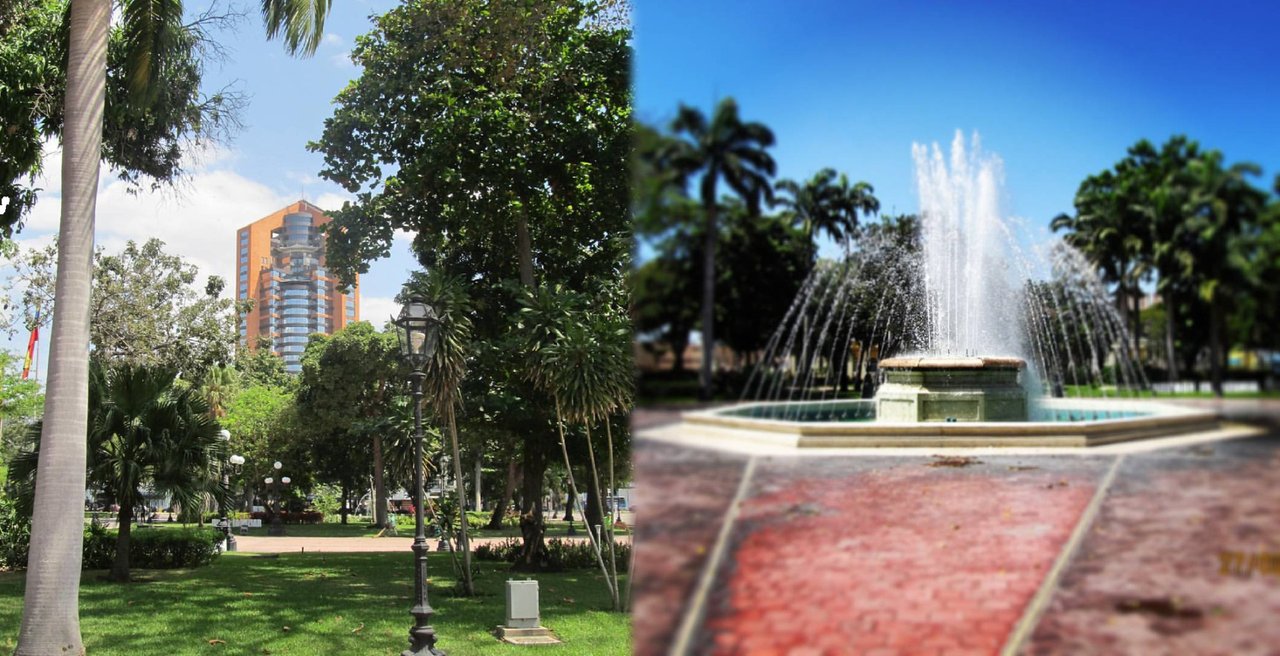 Bolívar Square, Maracay, capital city
If I am proud of something it is having been born in this land of grace, located in the central region of my country and which has a variety of tourist places where you can find beautiful beaches, crystal clear waters, cloud forests and colonial-looking towns with European influences, without leaving behind its beautiful capital, with charming landscapes, which must be visited again and again. Today I want to tell you about my three favorite places that I visit whenever I have the opportunity.
1. Cata Bay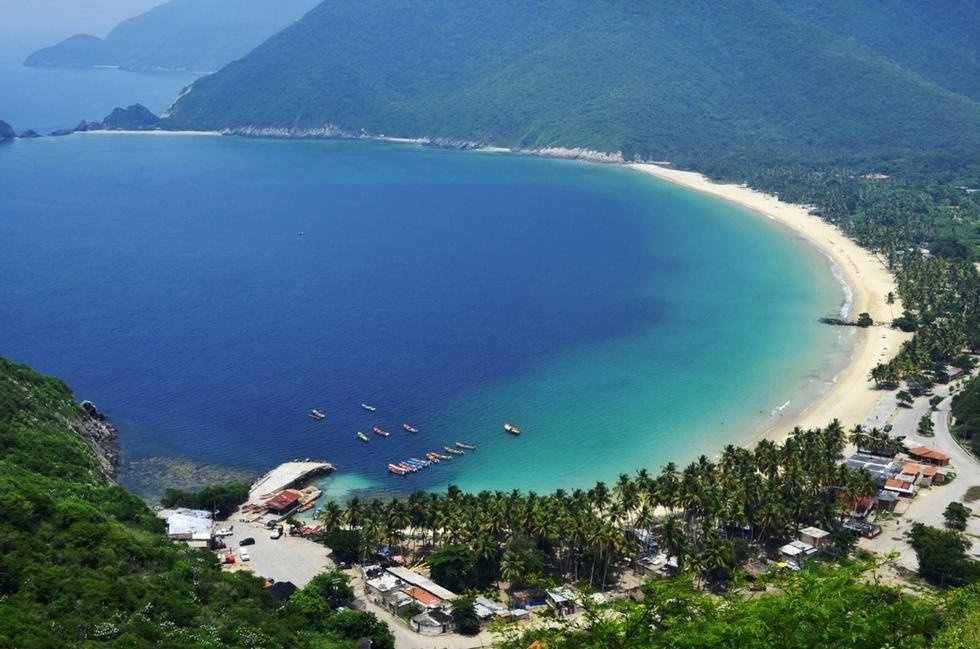 Fuente
Aerial view of the Bay from the road viewpoint
This beautiful beach located 58 km from the capital, is frequently visited by locals and foreigners. For me, it is a true gem located in the north of the state and protected by the imposing coastal mountain range, this beach is ideal for those who want to get away from the city noise and have a moment of relaxation.

A quiet day at the beach
On Cata beach we can enjoy beautiful palm trees, typical sea food and a pleasant weather, result of the kindness that nature has had with this place. From Cata, you can go by boat to other tourist destinations such as the beautiful Ciénaga, a place with shallow waters, perfect for sports such as kayaking and even take advantage of a good and nourishing mud bath.


!

2. Colonia Tovar

Colonia Tovar Church
A wonderful fact about my home state is that you can enjoy different kinds of climates, and for those who are lovers of cold weather, you can find this German town anchored in the mountains. It is particularly one of my favorite places to spend a different day.
Visiting this town is like being transported to a fairy tale, with beautiful meadows, gardens with dreamy colors, small forests and lagoons. The Colonia Tovar has an excellent gastronomy, with its typical German sausages that I never miss the opportunity to try, and an exquisite craft beer called Tovar, made right there.


Tovar craft beer
Among the places that can be visited in Colonia Tovar, there is the Church, the Museum, restaurants and small stalls where you find fresh vegetables harvested by its inhabitants and the popular strawberries with cream. Also, at the entrance to Colonia Tovar, there is a crossroad that leads to Playa Cruz and Puerto Maya, unique coast destinations in the Caribbean.


Colonia Tovar street market

An excellent day to do paragliding

3. Henry Pittier National Park

This park is undoubtedly a wonderful attraction for locals and foreigners, as a curious fact, it was the first national park founded in Venezuela in 1937. There we can find two different geographic systems, mountain ranges, home to more than 500 bird's species and beaches with enormous tourist potential.
In the Park we can find the Rancho Grande Biological Station, a research center that has a varied collection of birds from around the world; schools usually go on excursions to this place, which allows students to learn and admire its beautiful flora and fauna.

Beautiful city view
In the hills of this national park, there is Cerro Las Delicias, which is generally used by hikers and athletes for outdoor activities. There is even a movement of people who climb this hill at night, to make the activity much more exciting. I have had the opportunity to go a few times and climb this mountain that offers an incredible view of the city; it also has some creeks and rivers that allow hikers to take a bath after sports activities.


Aragua is this and much more, for me it is a unique place in Venezuela that is worth visiting in its entirety; that is why I have the pleasure of inviting you to get to know and enjoy this incredible place.
Photos were taken with my personal smartphone
This post is an entry for the contest: