Greetings, friends!
I've been quite away and even more away but some aways are more here than others. If you get my meaning. Summer is a busy season for me, as well as for other kinds of ants. I am gathering food for the winter. Photos, I mean. And I use it to go out and travel as much as possible. This summer seems to start well on that front. And I expect more travels soon, but let me start with the first report of my most recent trip.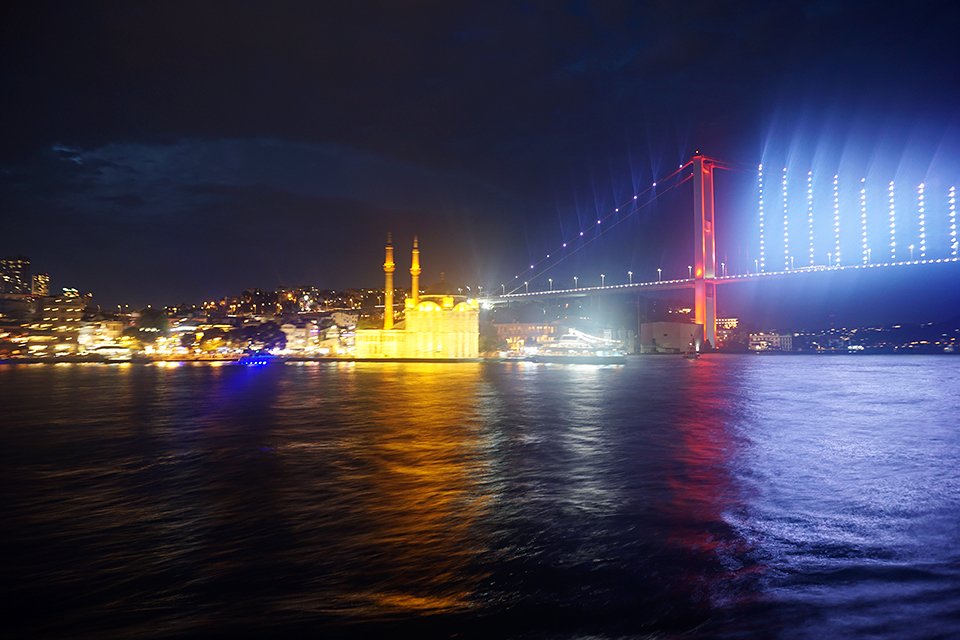 Istanbul
If you ask enough, you can get to Tsarigrad (the old Bulgarian name for Istanbul, (not Constantinople ) the megapolis that has been the capital of empires. And which is just a stone throw away from our border.) We've been ruled by both empires, We've helped one of them keep it, we've sieged it, we've populated it in the past... Well, it's been there, just next doors for the past 1300 and more years of our own state's founding days. And before that. It's one of the largest cities in the world, still. It's on two continents. Like New York that was once New Amsterdam it has been New Roma, too. Ancient Greek territory or Troyan, Eastern Roman or Byzantine, Otoman, then Turkish.
It's huge. And I visited for the first time, not counting one previous time when I just passed through the central bus station on my way to Ankara.
Two days, what can you do for two days...A lot and not much. Depending on what you compare it to.
In this report, I will just concentrate on the most interesting feature, geographically speaking.
The Bosphorus - the strait that separates Europe and Asia, the European and the Asian part of Istanbul (once Constantinople).
A place where you expect to find some magic. Because everybody tells you so. And while you expect it, it's the most difficult to actually do. So... I don't know, go get disappointed first, forget your expectations, relax... And just have fun. It's a huge space, actually, but as a walker you are bound to some area and whichever way you look, things become familiar. Magic will come when they change in some way. And one of those is with light conditions. At night, it becomes alive in another way. Can you capture it?
I had my shots at it. Once near Galata Bridge over the Golden Horn inlet, which is also a pedestrian one. And that's great because you can have a lot of points of view, bot higher and lower near the water surface. because there will be fishermen and boats, people, and lights, buildings in every direction. Just pick one. Or more.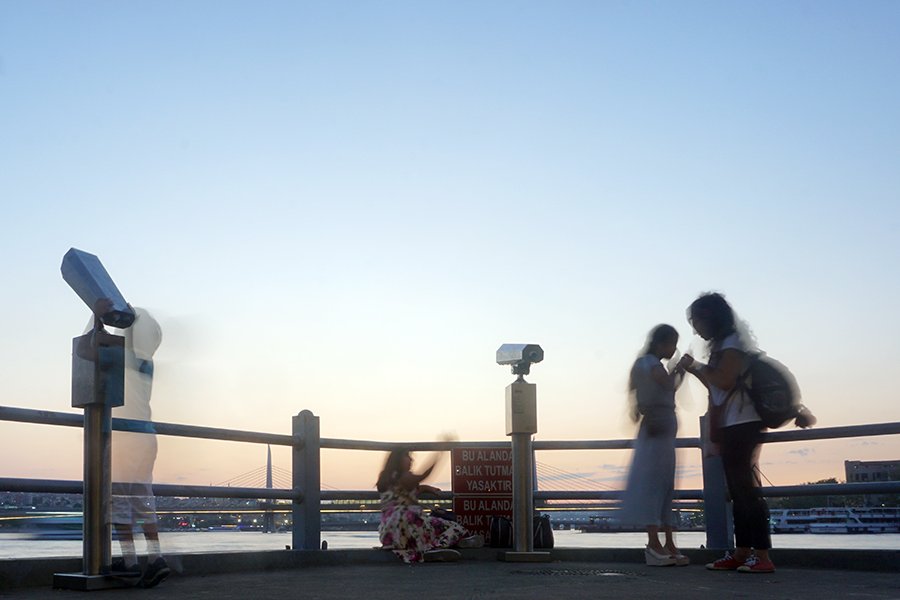 Watchers at a watch terrace on the Golden Horn.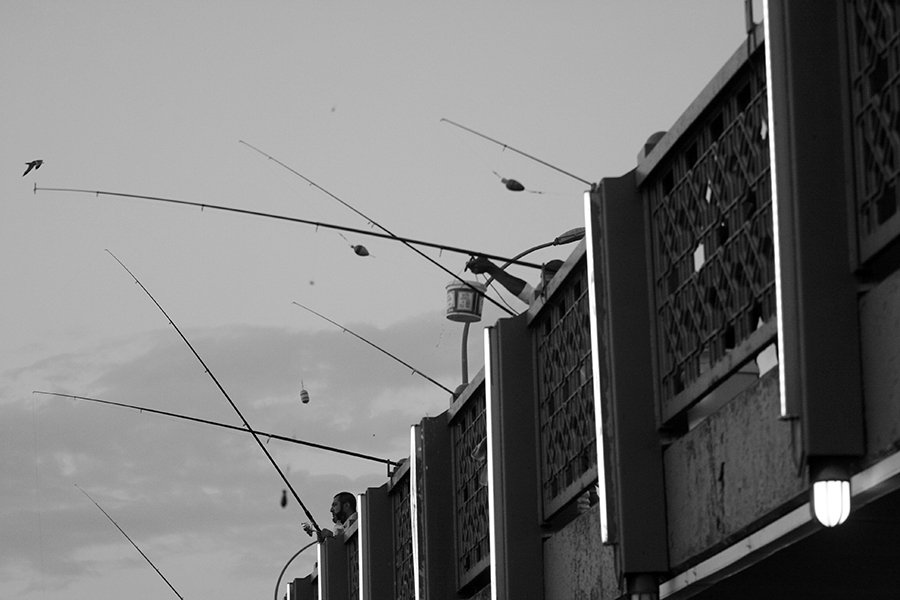 Fishermen on Galata bridge.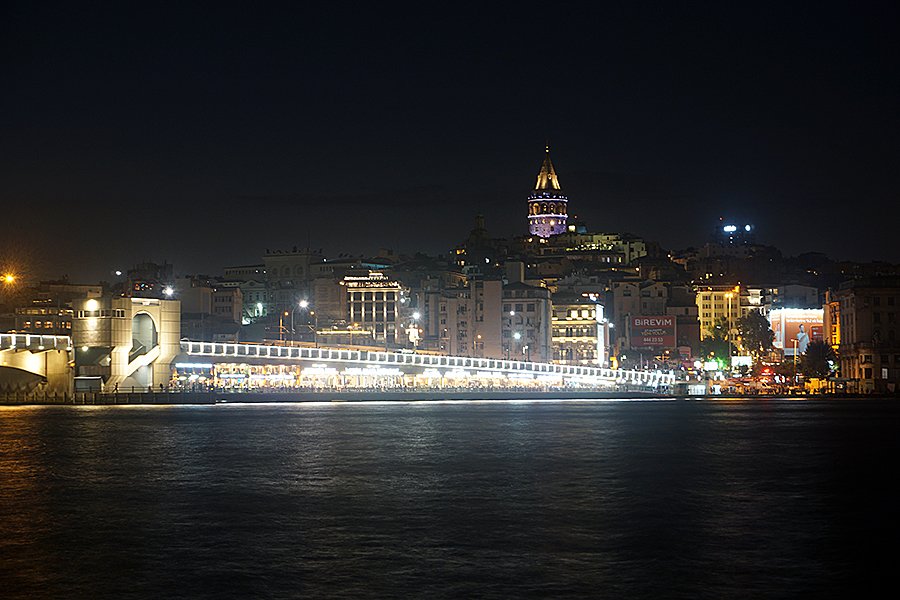 Galata Tower.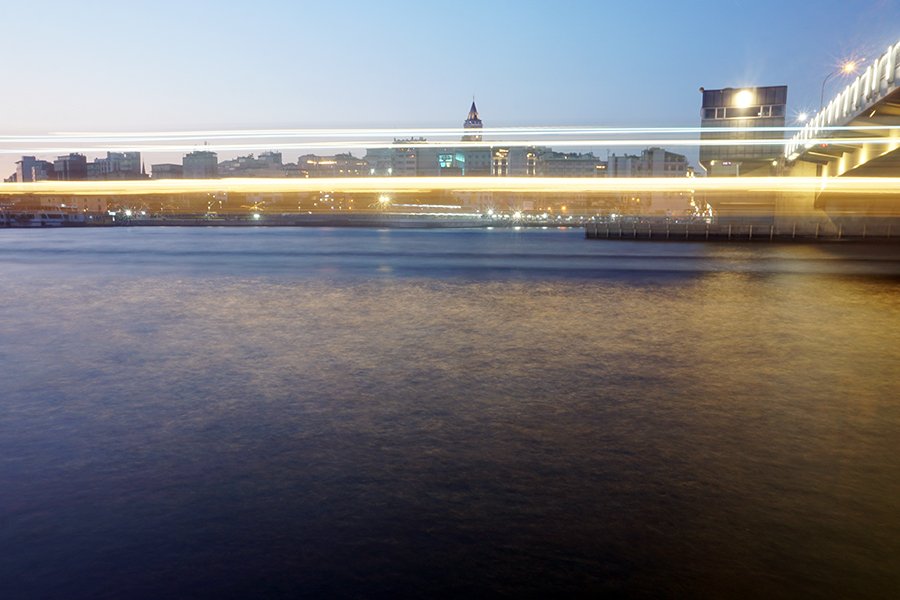 Another view at the tower from the other side of the bridge with the same name, with a boat passing in front during long exposure.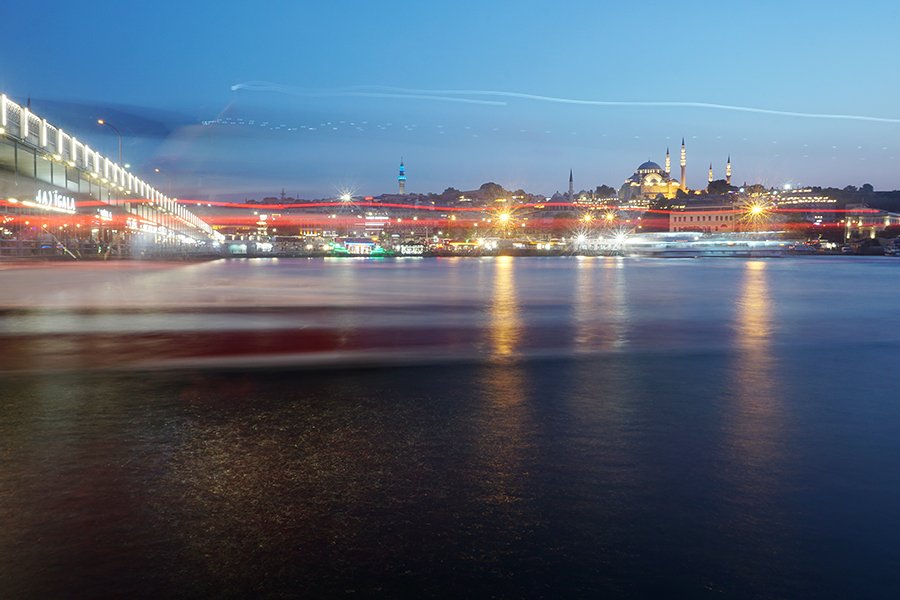 A view in the other direction with... wait for it...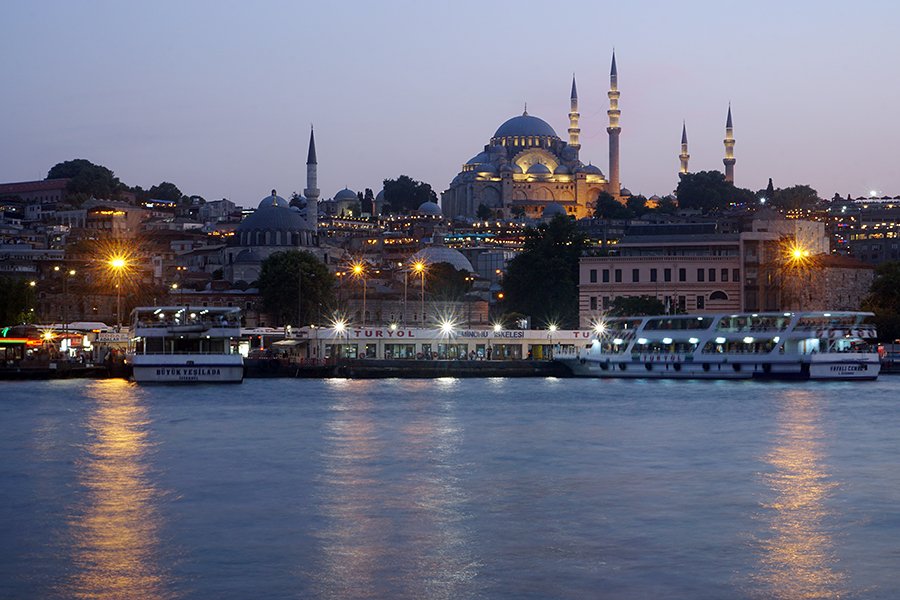 ...Suleymaniye Mosque.
Fortunately, I had one more night there so this time I went on a boat trip, starting from Cabatash Station and north below the major Bosphorus and Fatih Sultan Mehmet bridges.
An entirely new view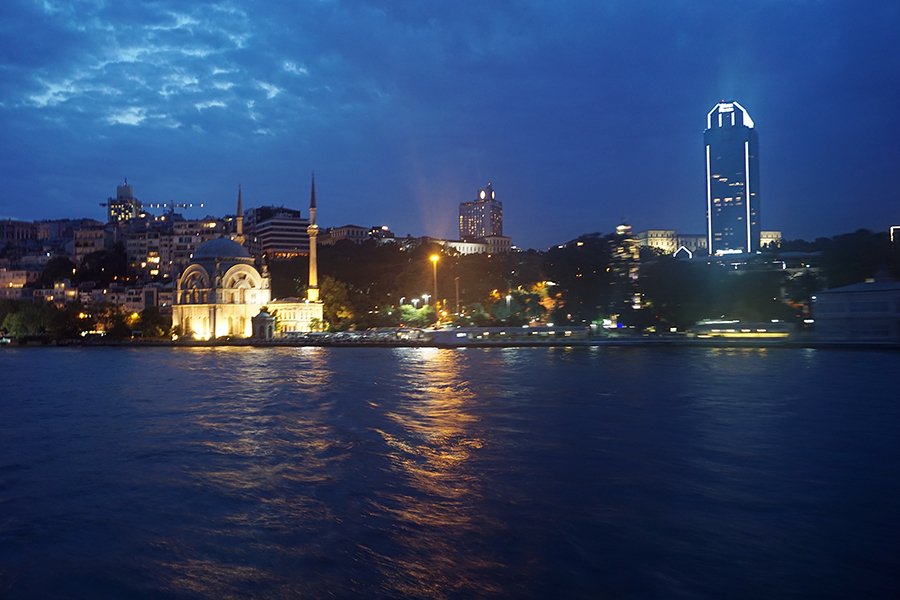 A view back at the receding shore.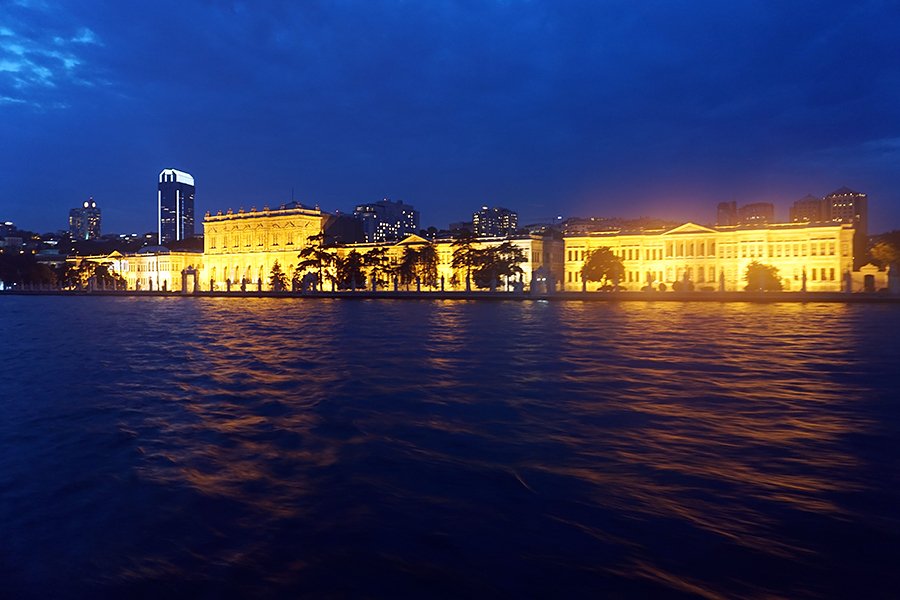 A view from the water towards the side of Dolma Bahche Saray (or Palace).
Which will be told about in another story.
But this time...this time I had the luck to be on a boat at the Blue Hour! Well...the boat rocks so photos are not that stable, but the timing...Maybe you know, maybe you don't, but the Blue Hour is actually about 10 to 15 minutes long ;) That's the interval for the best lit nightscapes.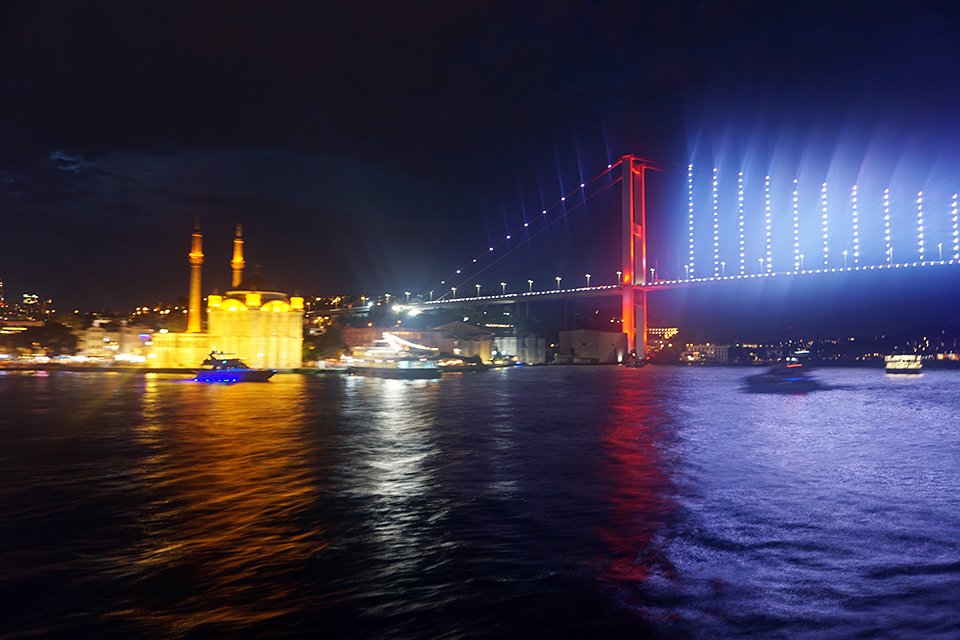 And a bit later, the European end of the bridge appears into view.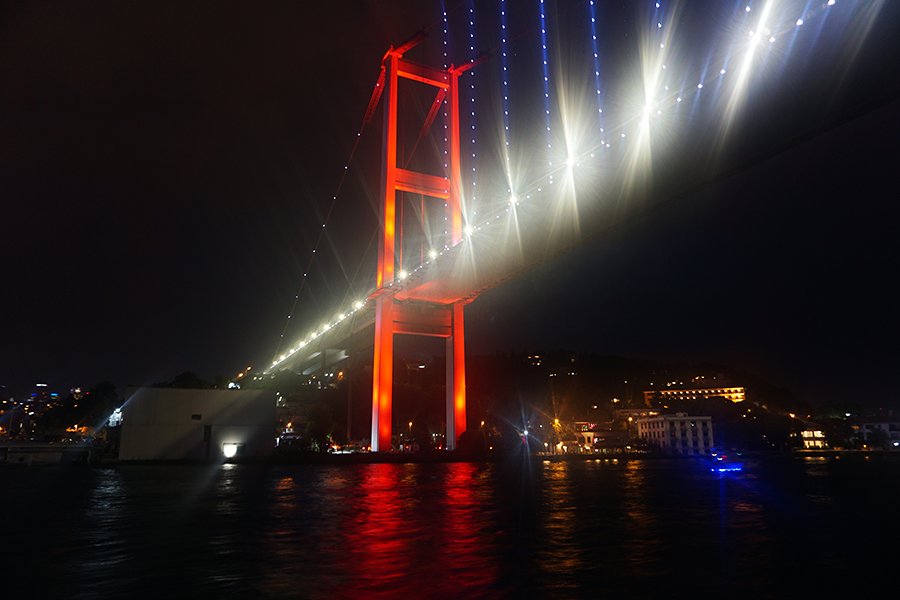 Those are the last moments for taking photos on the move. After that, the boat is too fast for the dark landscape...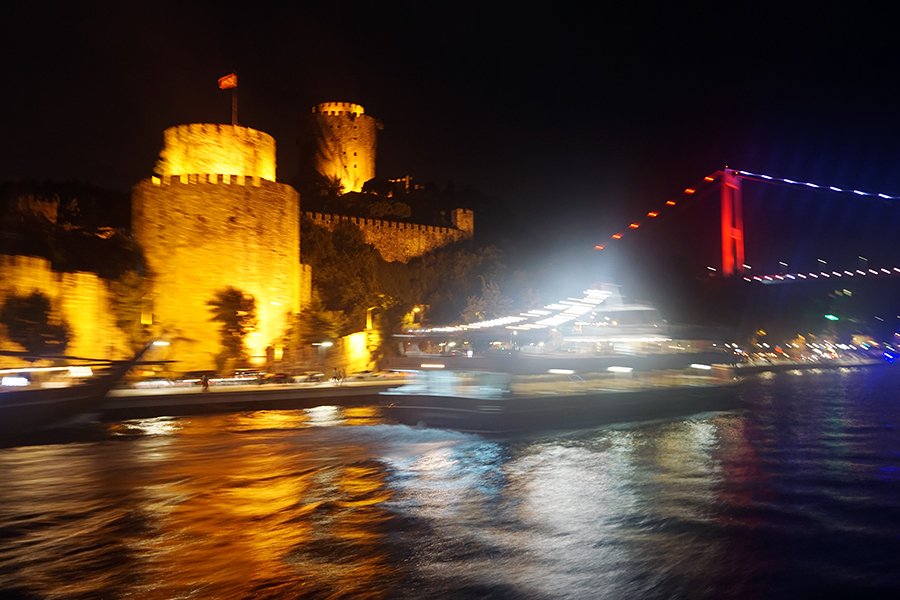 As you can see. Rumeli Fortress near the second bridge. Well, not a quality image, but still a memory...
...of a night to remember.
I hope you were able to feel the trip and feel inspired to explore such places yourselves! Safe travels!
Yours,
Manol
P.S.
This is also an entry for the Photo Friday competition by @qurator. Check it out over here.