Well, a promise is a promise. I told a fellow #steemitbloggers buddy @matkodurko I will do it if just for the parallel between both markets - the one he told about in Innsbruck and our way to pay homage to the European Christmas fashion here in Sofia, Bulgaria.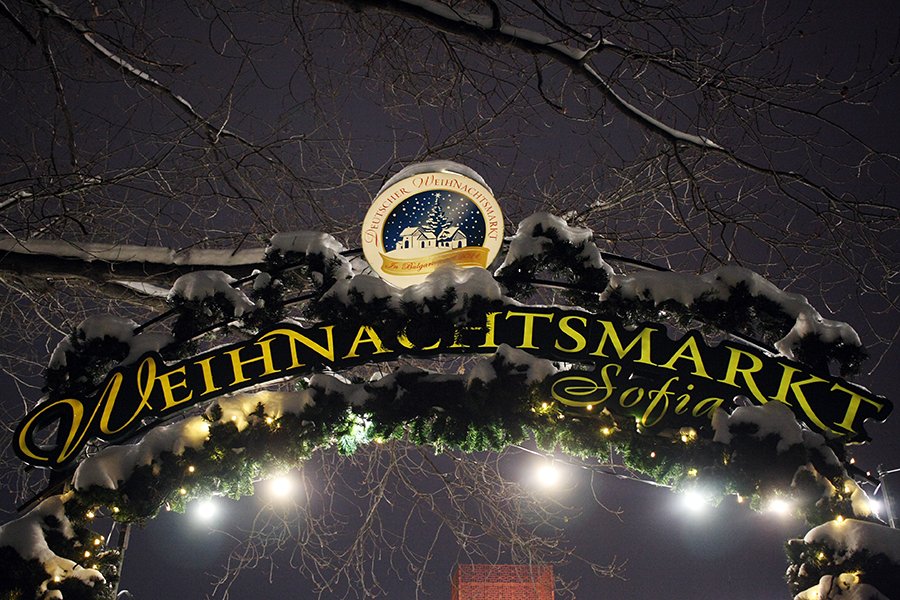 I was actually going somewhere else yesterday evening. And I was already freezing since I spent more time enjoying view formed by freshly fallen snow...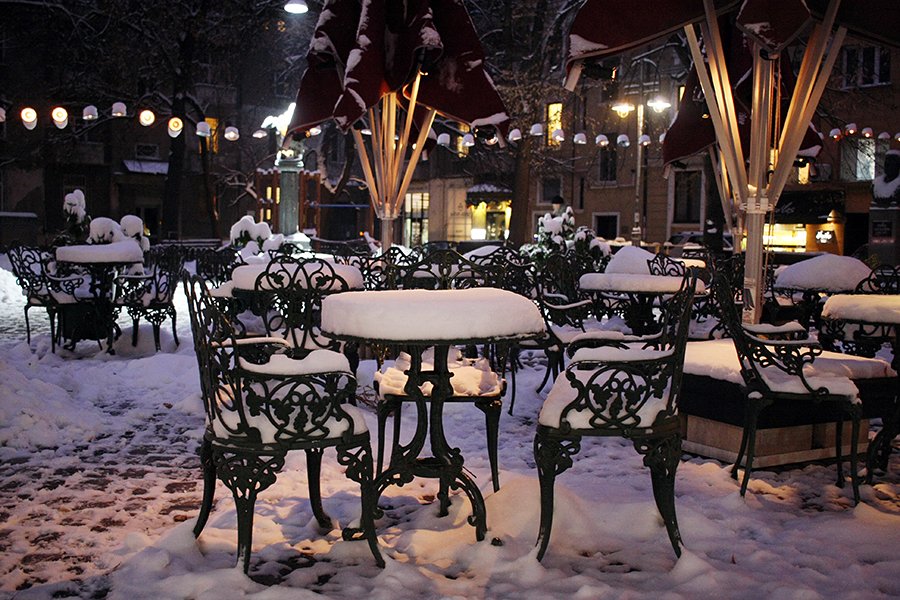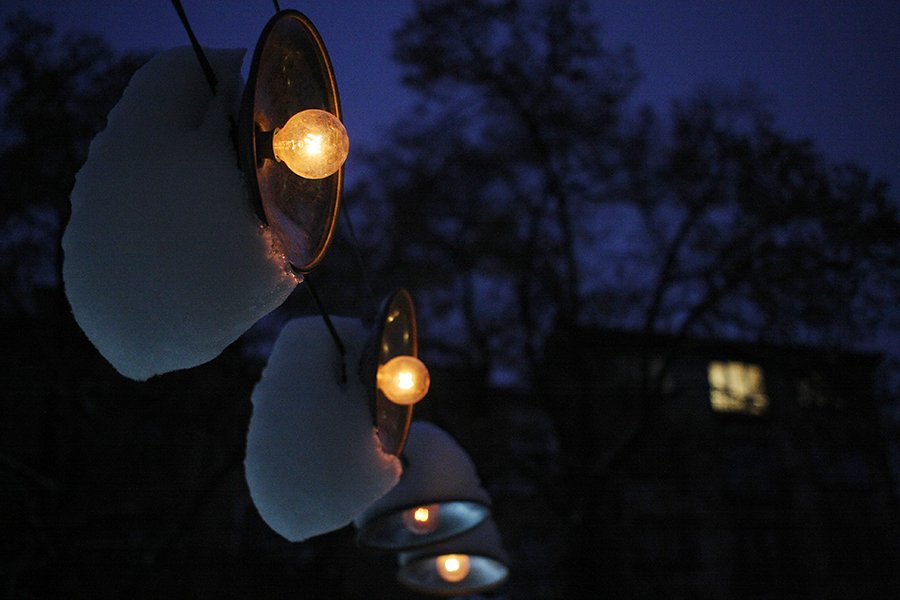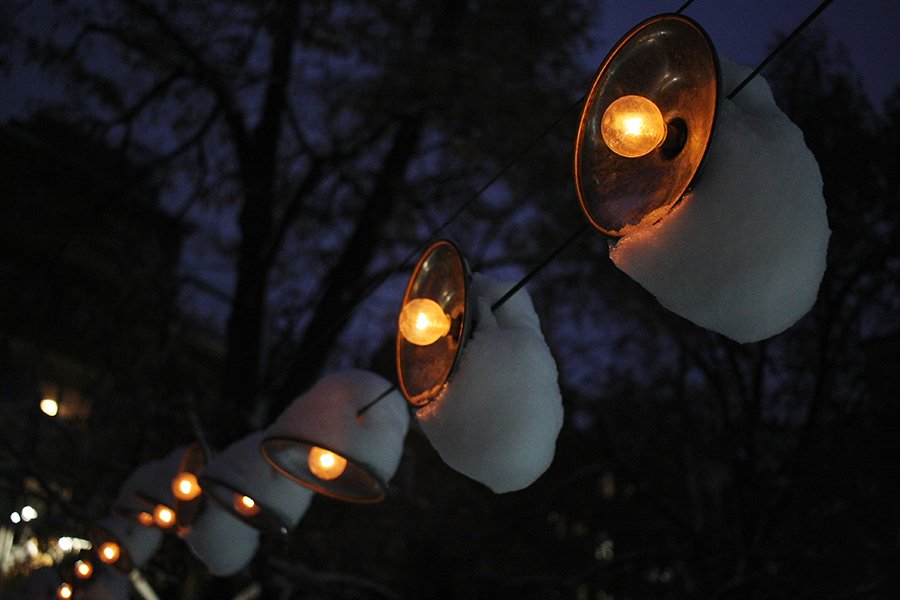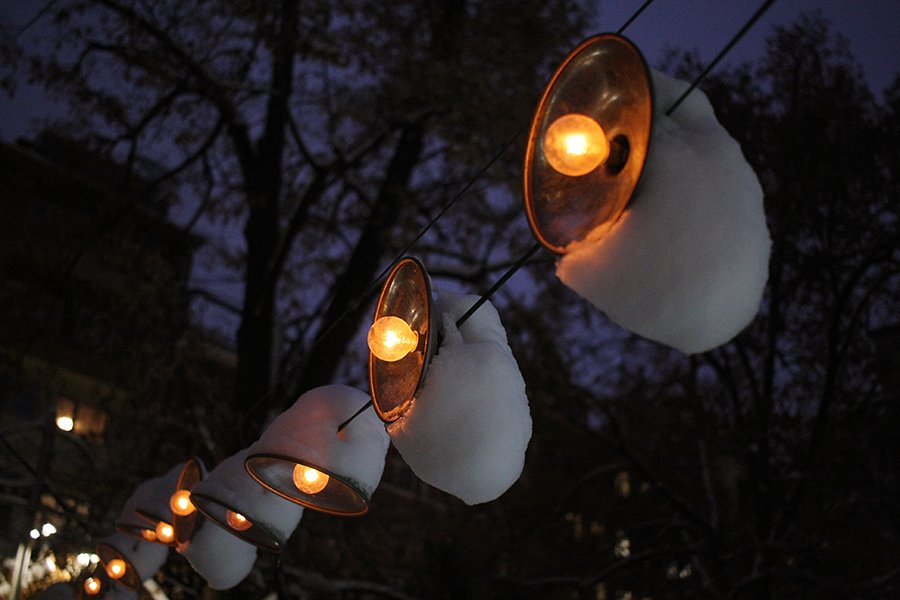 But I was so close! Just a couple of intersections away. Those who may randomly recognize the bull and woman sculpture and its location will understand.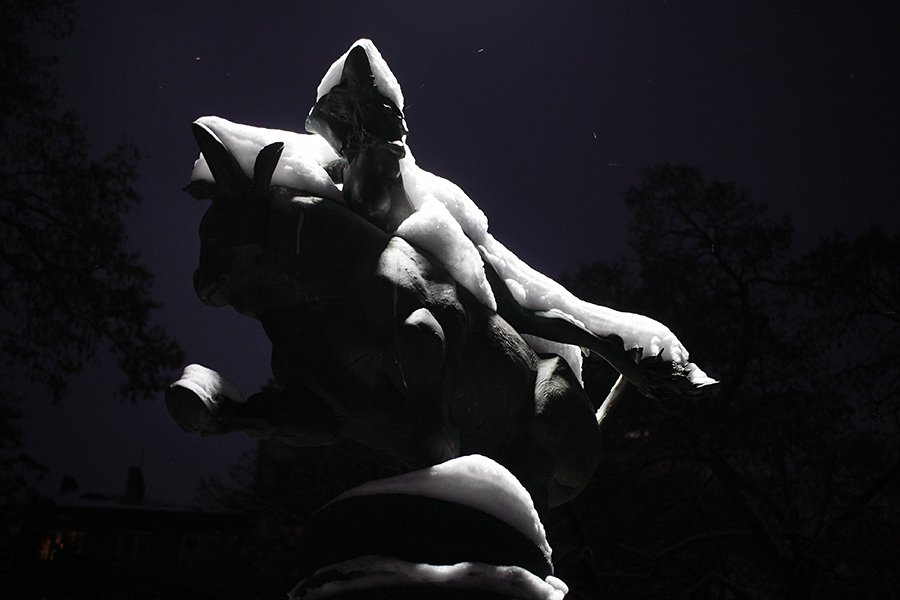 That place is at the end of Solunska Str. (Solun is what we call the Greek and once Byzantium city of Thessaloniki. It has a lot to do with Bulgarian history, though, since it was the hometown of the inventors of the Cyrillic alphabet.)
I still considered going along with my initial plan and not leaving my rout. Coming to the market another day... But that would make me walk more than half an hour some other day instead of three minutes right then. And besides... which other day? Almost no days left before the holidays. And also, I was out for presents, anyway.
Maybe that market would not be so bad. Maybe I would like the atmosphere the way others do.
So there it was (and still is) - at the end of the park near the National Theater, the small Vienna in Sofia. Right?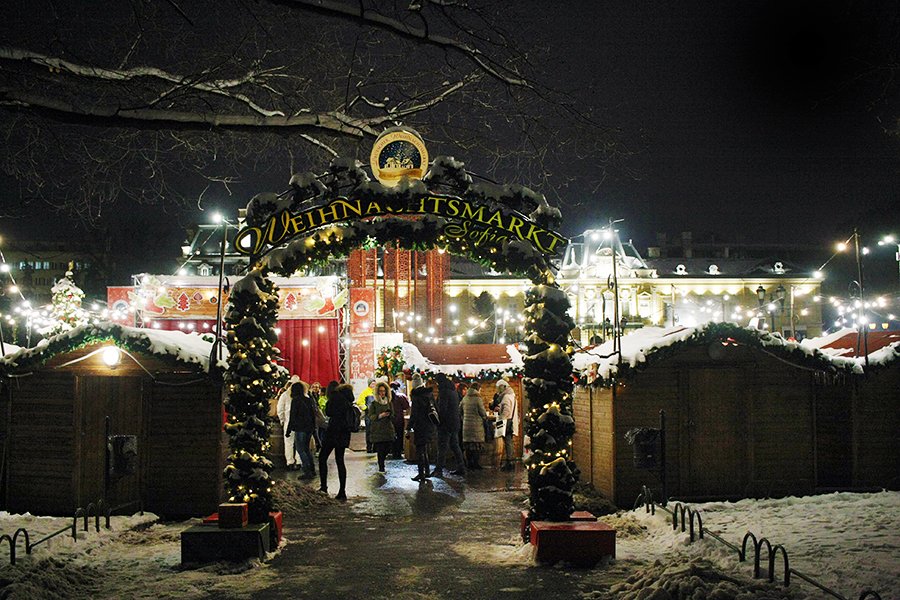 Seemed or rather sounded crowded but I was not scared. I had my camera with to hide behind were somebody to spot me and ask me what I was doing in a place such as this. And I had my steely resolve no to buy sweets, drink, any kind of already well smelling sausages, gingerbread, other monsters...
Truth be told, I liked the way the design of the pavilions allowed for natural snow to stay on the roofs and natural icicles to form among the decoration.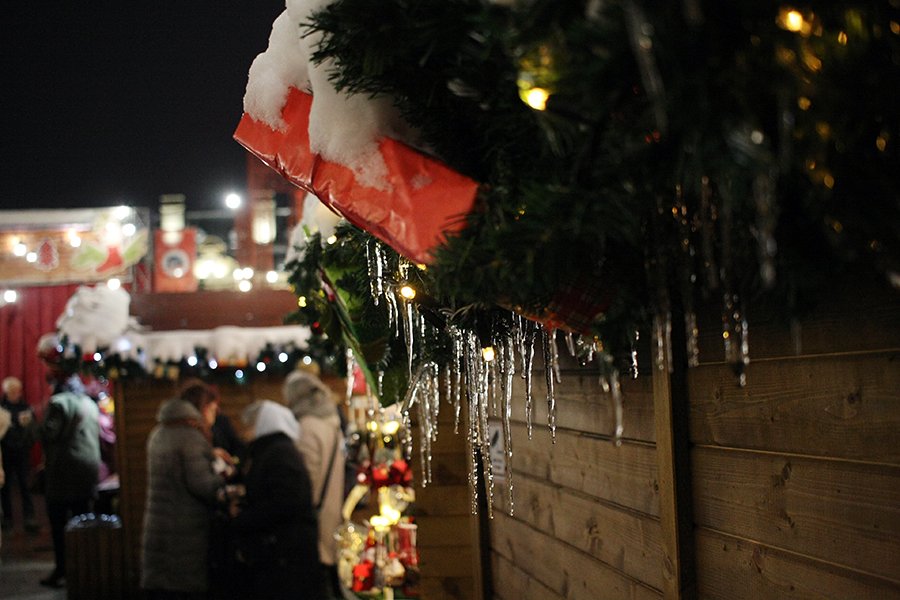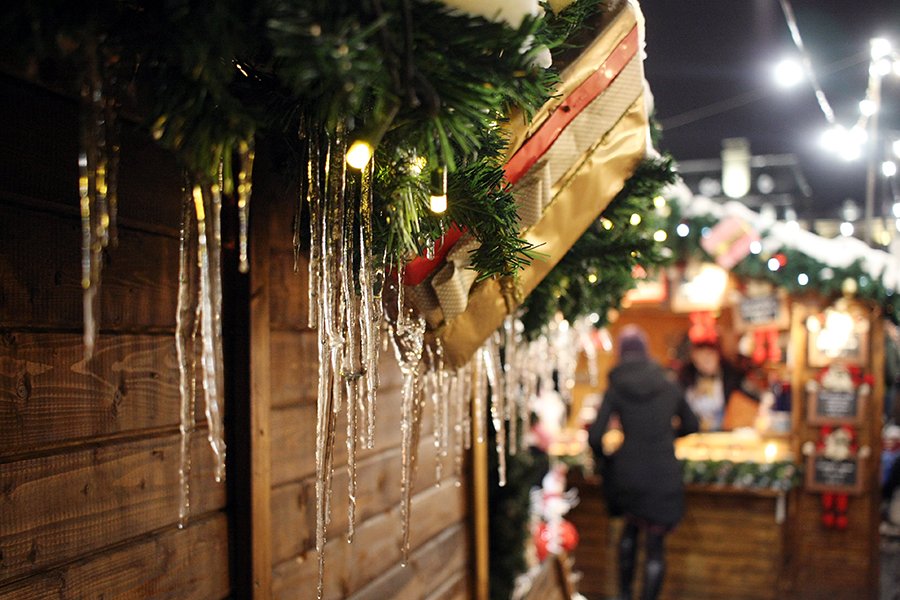 Which alone would be too artificial for my taste. I want a real magical houses in real forests, this is the reason I may look skeptic and with bad attitude. Yup, that's me, non-formal hippie hater of things not natural... smelling good and tasting of free chocolate. Some imps hanging above your head, trying to steal your hat, probably...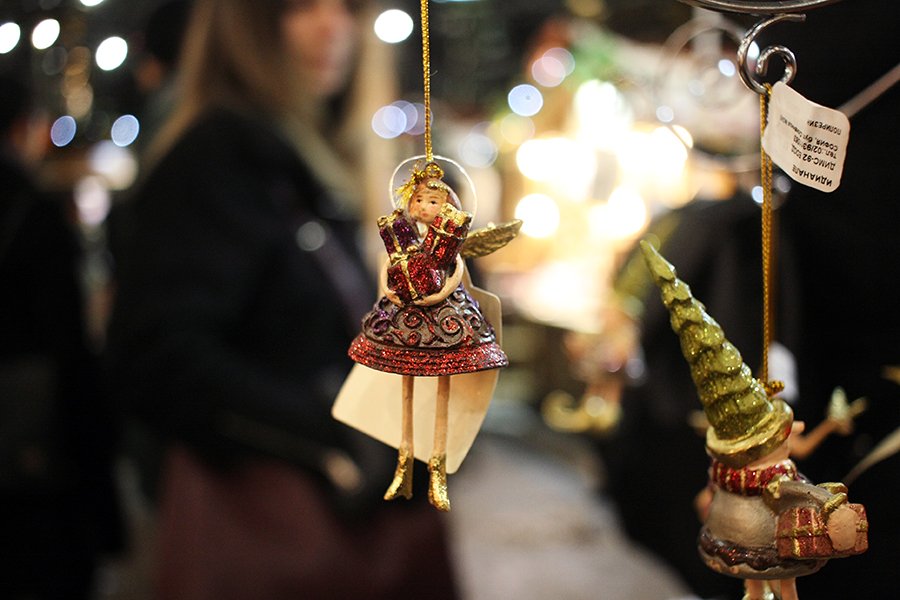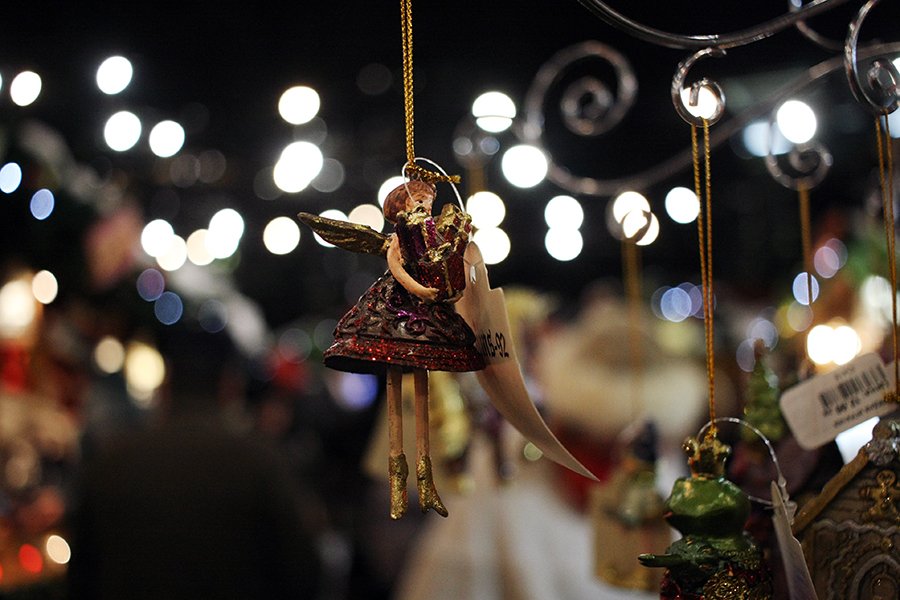 Oh, that's bad, too... beware the food... beware the food. I was not hungry, and not freezing. And not hungry...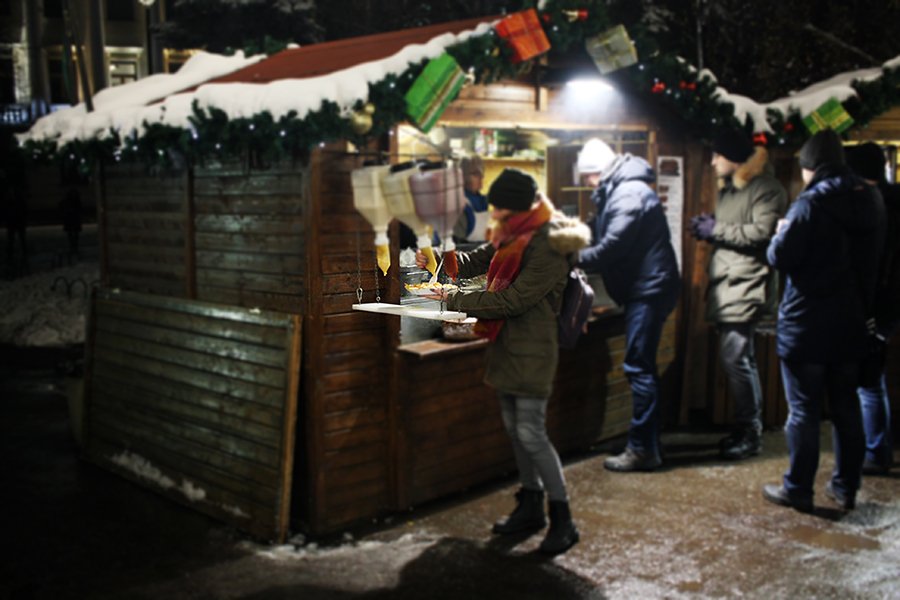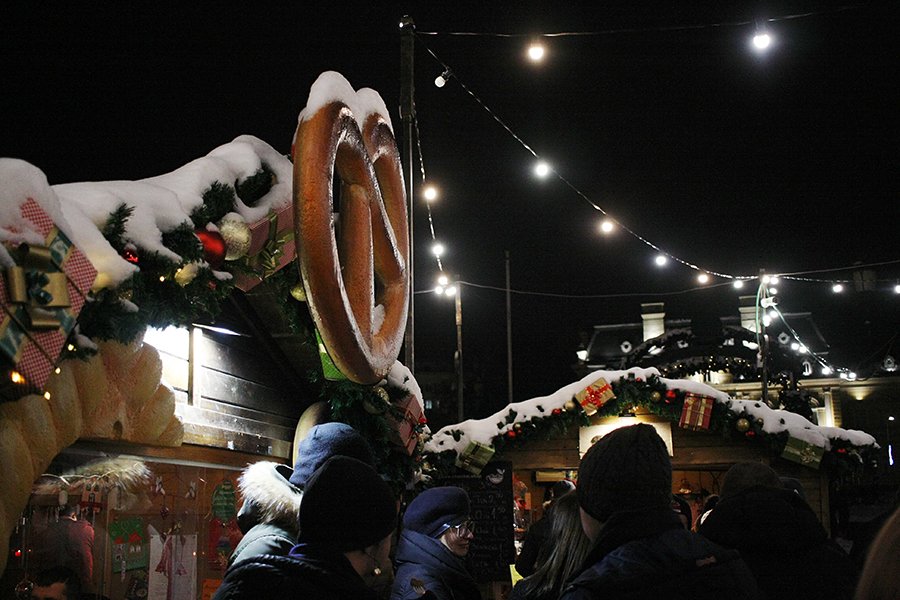 Wouldn't fall for a fake huge cracker, anyway. I'm not a child, am I. I mean not that small that anybody would let me go inside the tiny huts and play with those big girls who wore elfish attire...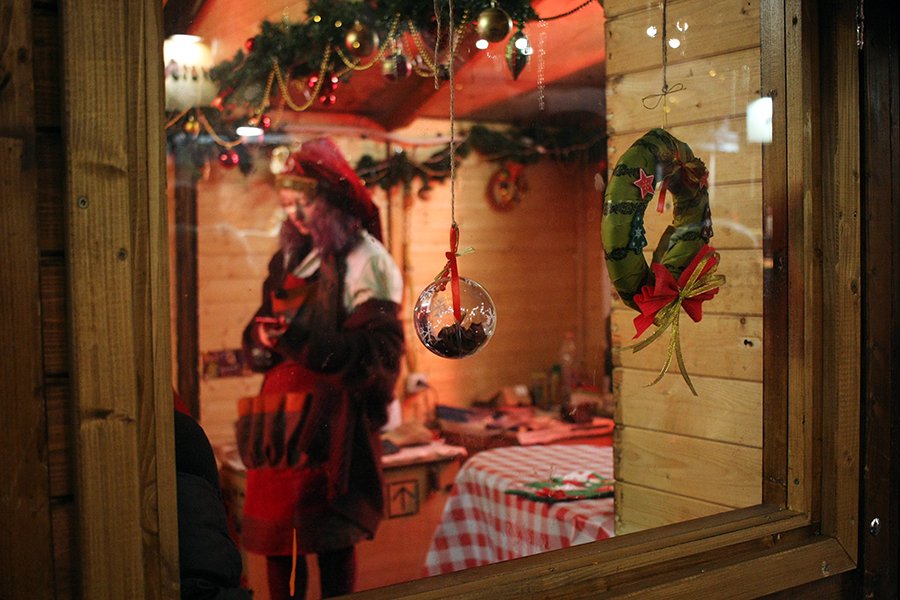 I did not feel weird at all, peeking through a window like that. I have my camera, it explains everything. I am allowed everything... Unless it should be me allowing it. So no food, no beverages, no shinies...
Oops, a Christmas tree!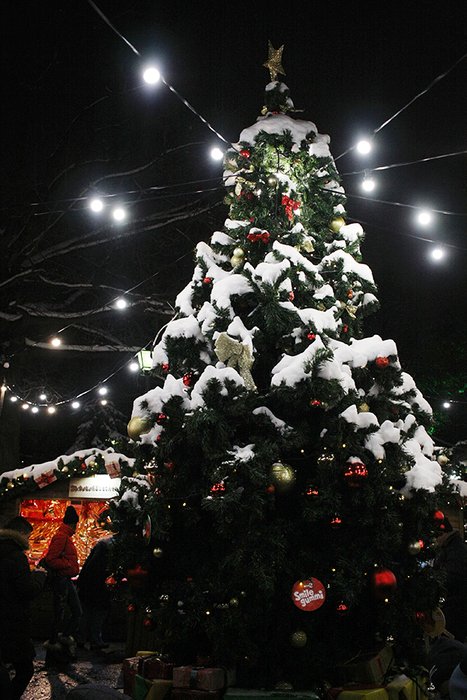 Again, beware, where there are dangerous spires like that, you have to be extra careful. Use all kind of reflective surfaces to watch your six.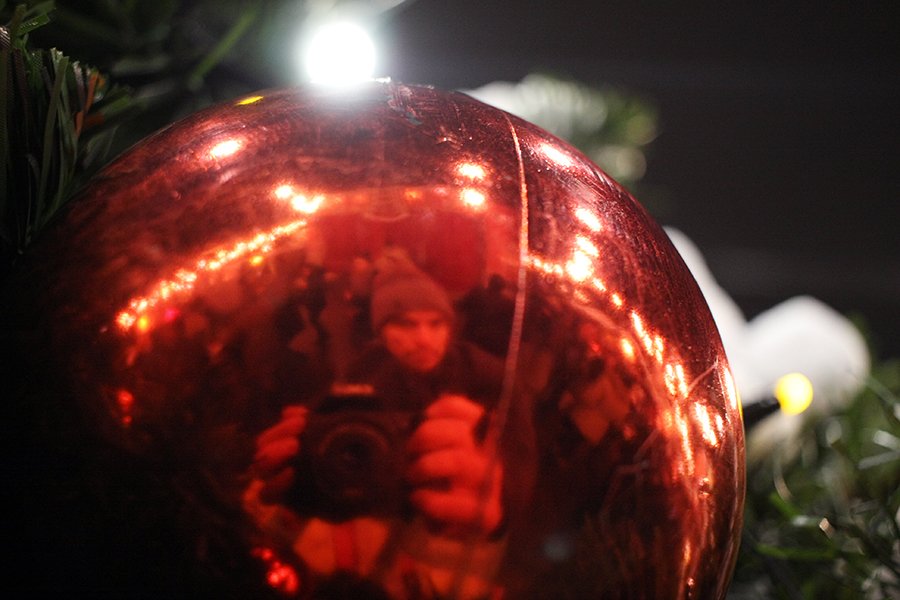 Oh, darn it! He came from my twelve! What's a Santa doing here? Something not right... Ok, keep calm. Just take a lucky shot from a distance and retreat. Steer away! So long, Santa!
I must not b...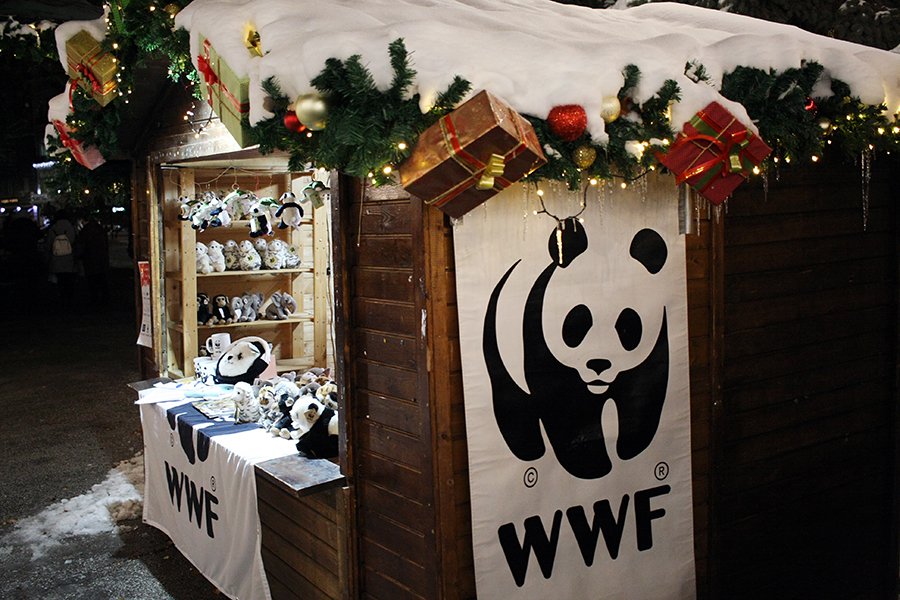 'Hi, oh, you were the guy who made photos made photos for us during the...'
'Hi, during Sofia Marathon, yes. How are you doing?'
A couple of young girls volunteering for the WWF, freezing behind the counter, trying to save pandas, forests and things...
'Oh, you're here just for a couple of days?'
'Yup.'
The seem to have rented the pavilion for two days, giving it in turn to... 7 or 8 other organizations, two days each. Sharing a pavilion during the bazaar. That's neat.
Well, my steely resolve broken, I bought a turtle...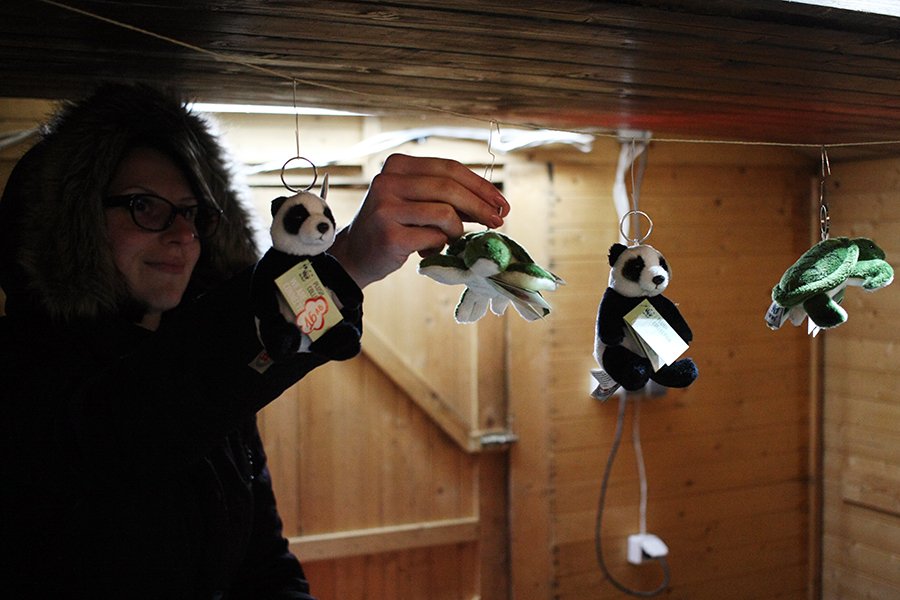 I hope that saves one someday. That Christmas mood. I must not cry...
Thanks for coming along, fellows!
Take care, stay healthy and enjoy your holidays!
Yours,
Manol