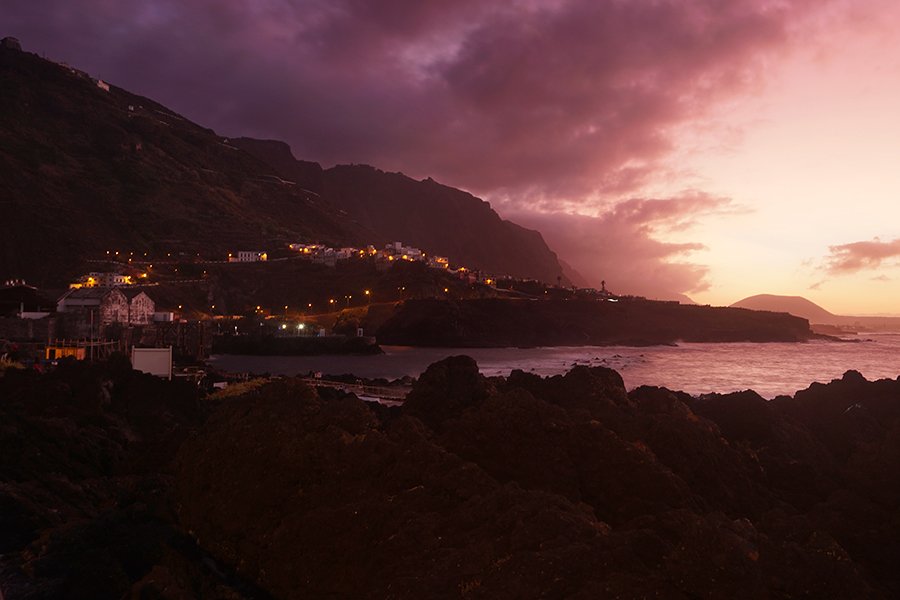 Greetings, friends!
Coming with Part Two of my trip to Tenerife. This time it's about the small rocky town where I and my wife spent our vacation.
The previous part you can find below:
Flying Over The Canary Islands
...and more will follow.
Now let's go to Garachico, lying on the western shore, looking towards the Atlantic Ocean and North America beyond. A Spanish colony. I don't imagine it has been among the first ports to serve expeditions in the past since it is not easy to access the shore without bumping into hard and sharp volcanic stuff. For that purpose, I imagine Puerto de la Cruz, a bigger town to the north, has been the...well, puerto of choice.
So no big ships here. Although there were those big hangars near the sea which suggest some loading biggish ships had taken place there, after all.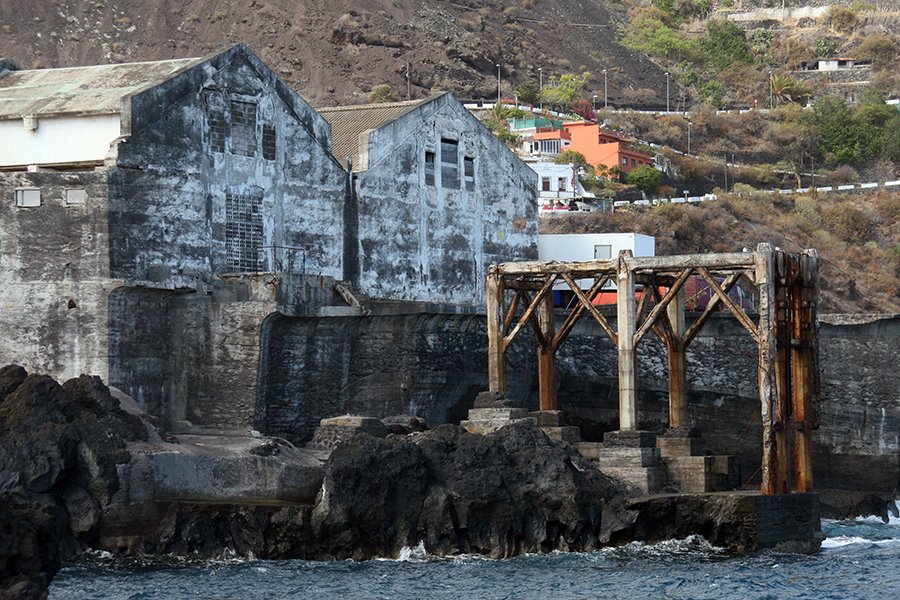 Anyway, even arriving by car was not easy for me. Since I trusted a road sign about a short cut and then I ended up winding left and right among a narrow road with 180 degrees turns behind tall walls. Better let the drivers crash around the corner than let them get to our banana plantations, right?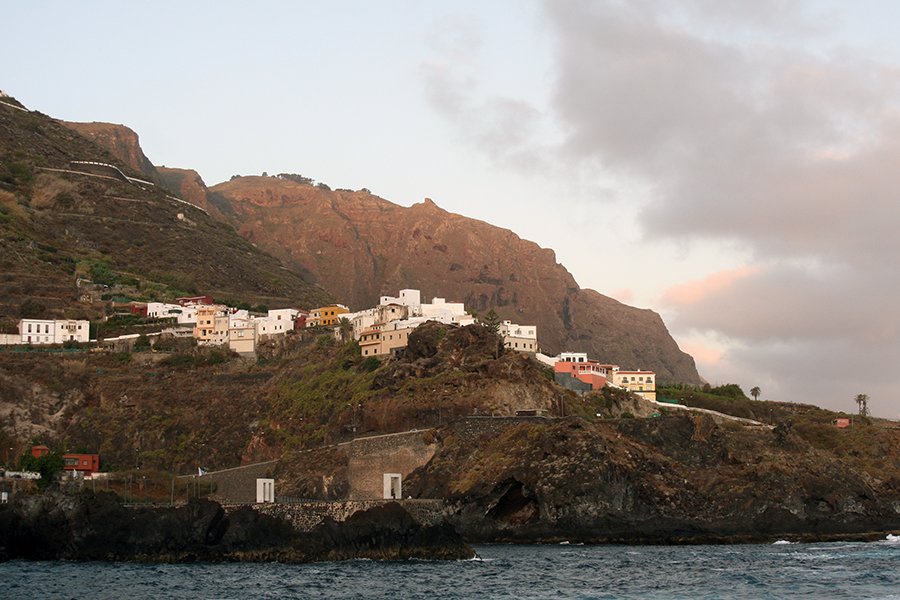 On the top left you can see the road marked by white stones on the sides.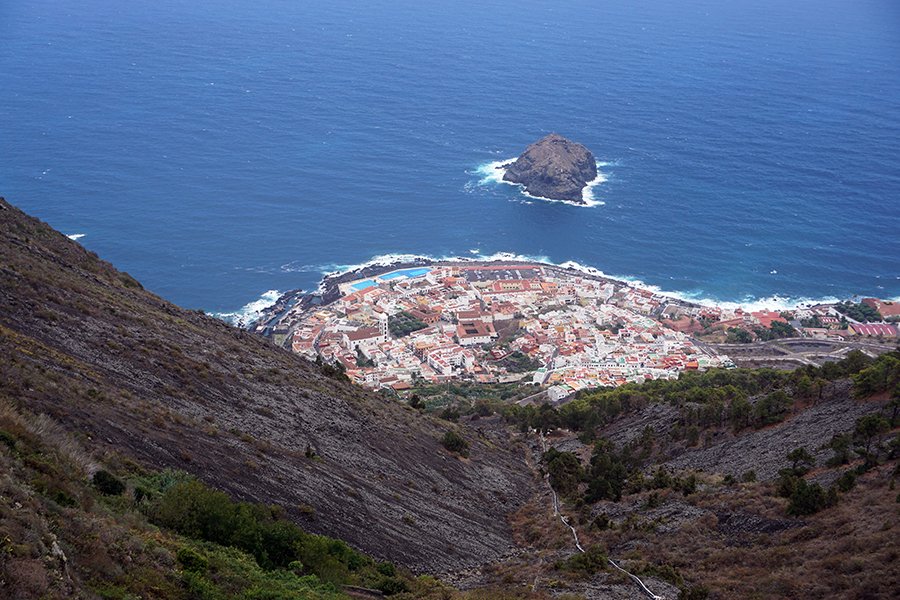 And this is a view of the town from above...
With the small hill-island or island-hill guarding its coast.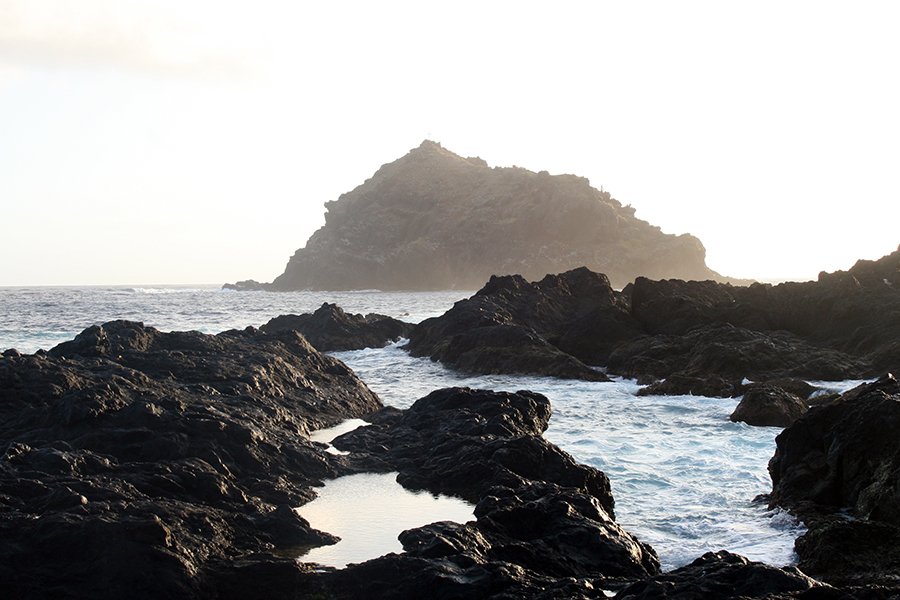 When we arrived, checked in, parked a car and stuff, and had a dinner...or was it before that...it was dusk. Doesn't matter which was first, positively we took a walk to the beach at dusk. The top photo of the article came to be at that time, colors are pretty authentic - we had an amazing sky, the first and the last such sky to see during our stay at this place. Because we were also not staying much. I mean we spent most of the time going around the island and many an evening I would still be driving at dusk and even at night. So, lucky are lucky. Who are lucky? We were :)
And speaking about the beach...
This is what Garachico beach looks like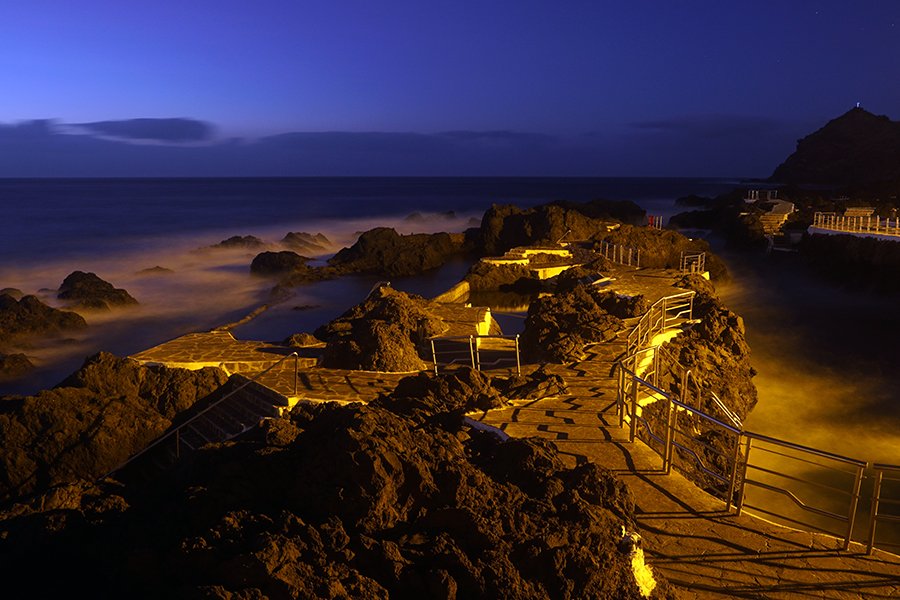 Night time...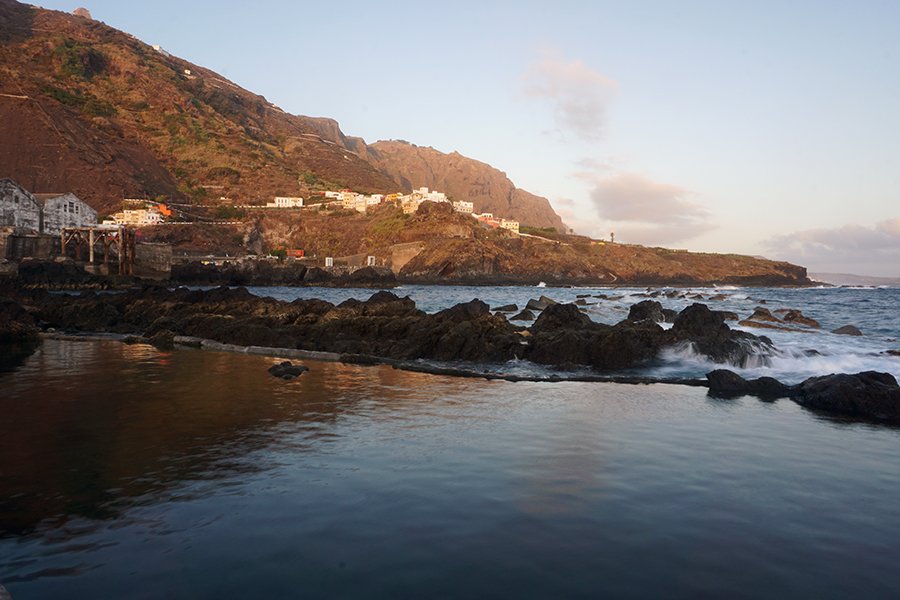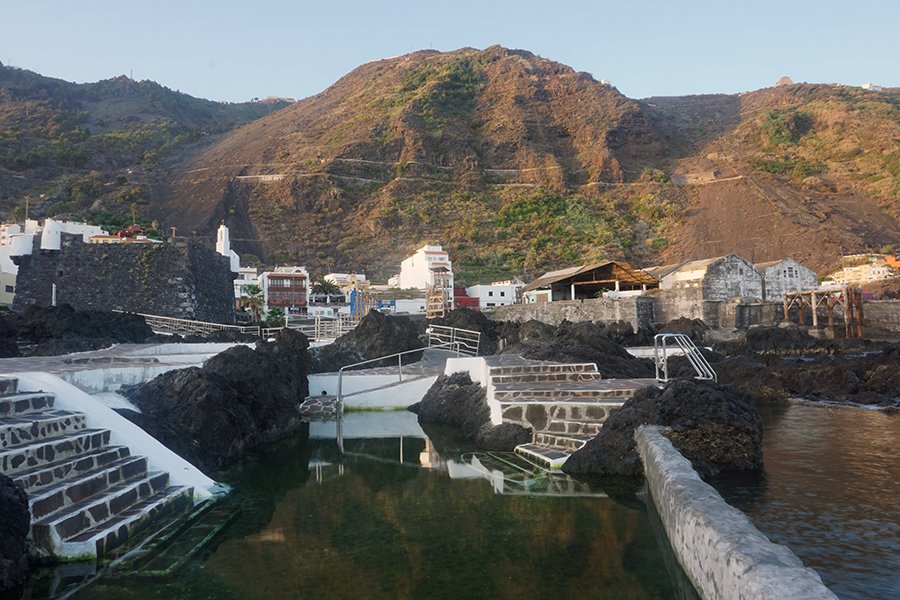 ...and day time.
This is some of its fauna...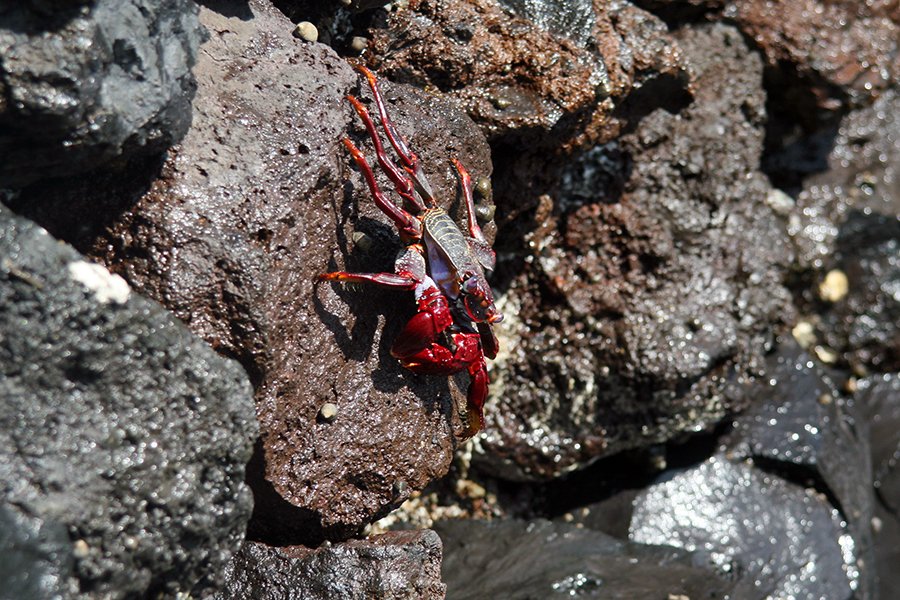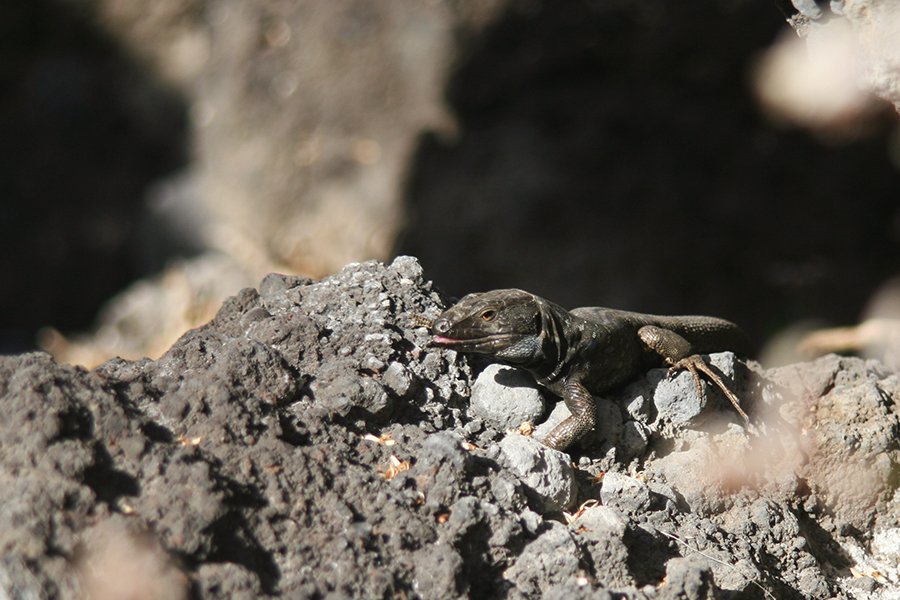 And this is the structure in the near vicinity.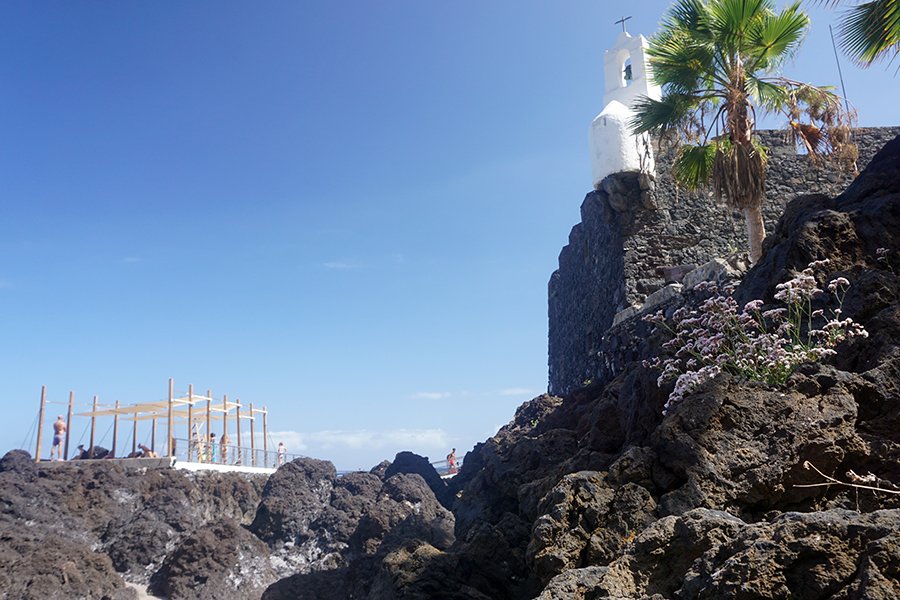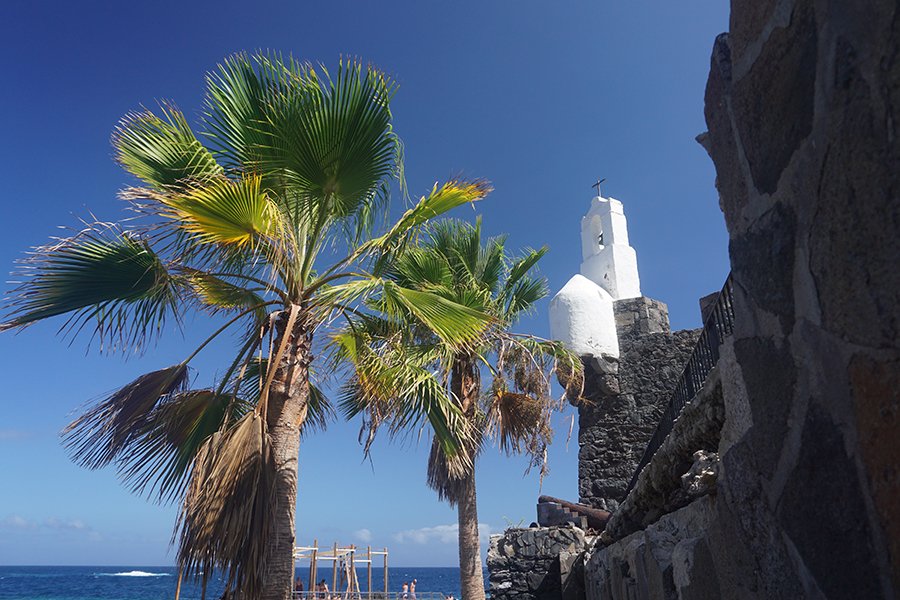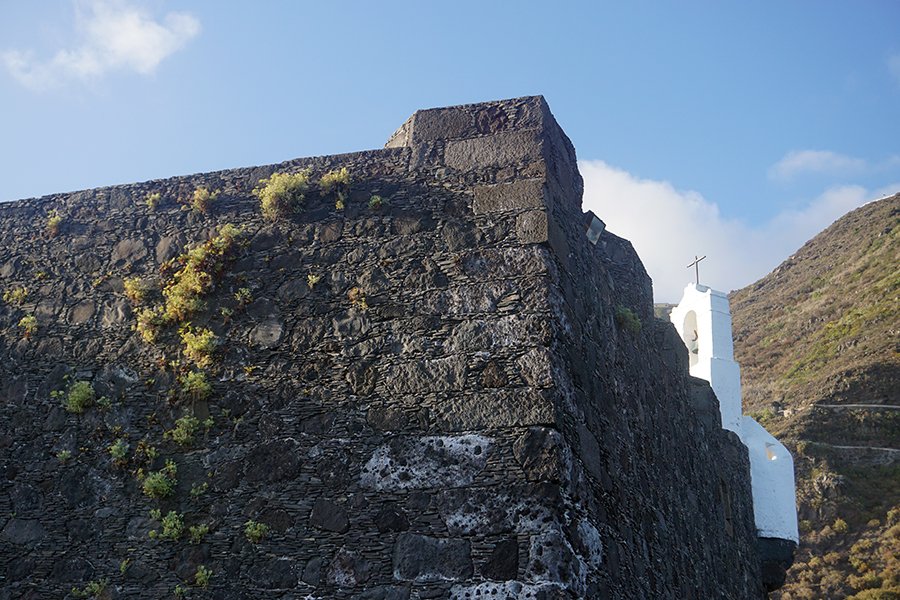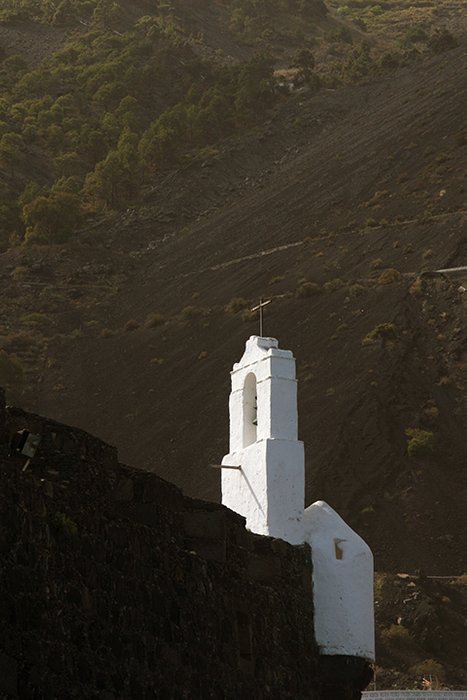 And this...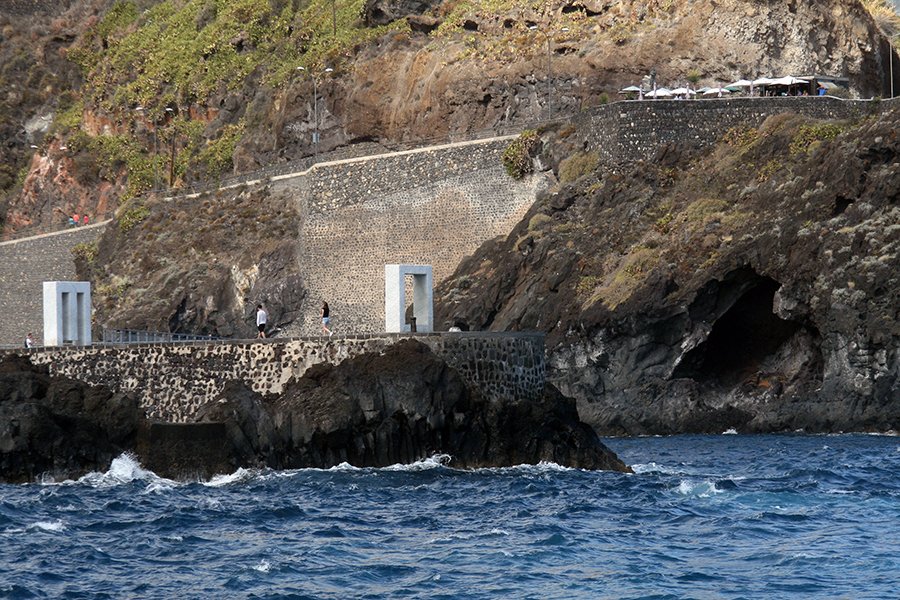 ...I will call this Selfie Gate.
We did not go to Selfie Gate. It looked not quite in harmony with the rest of the place. Fortunately, the rest of the place looked in harmony with the rest of the place. And the view started from the beach towards the inland...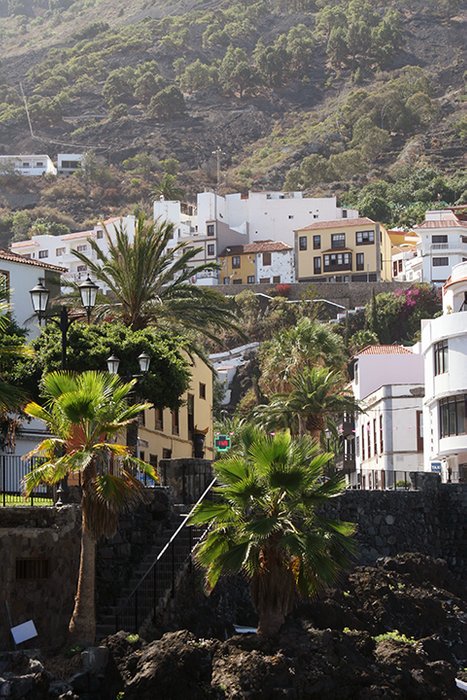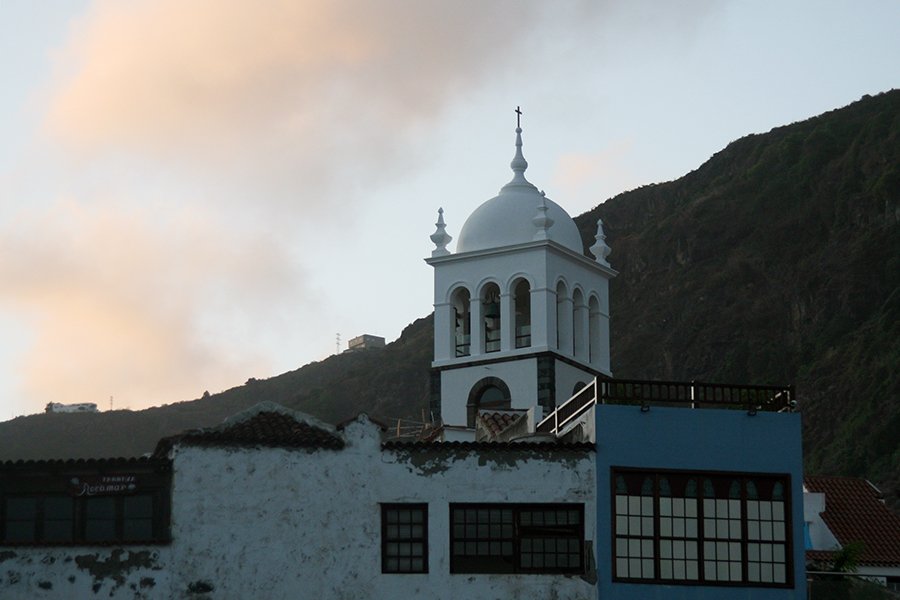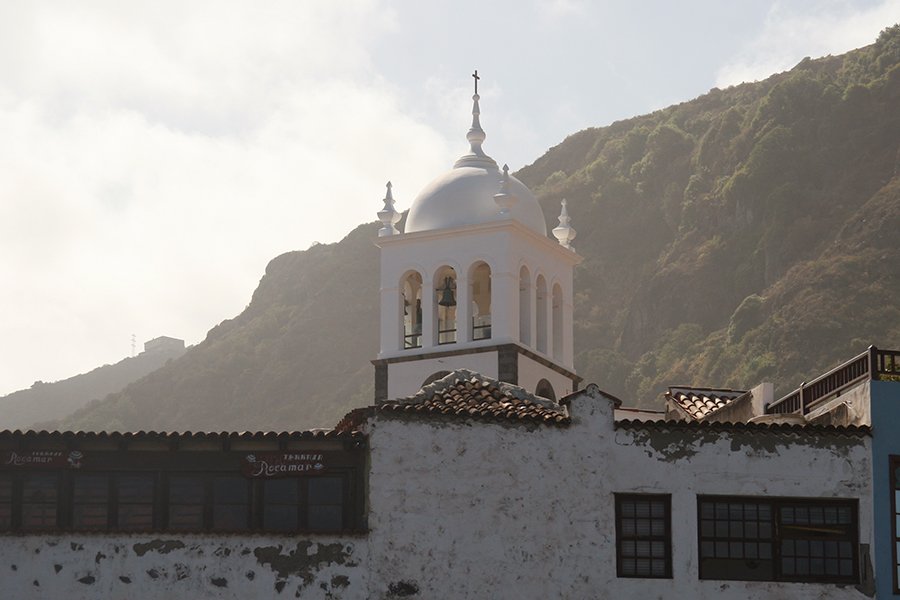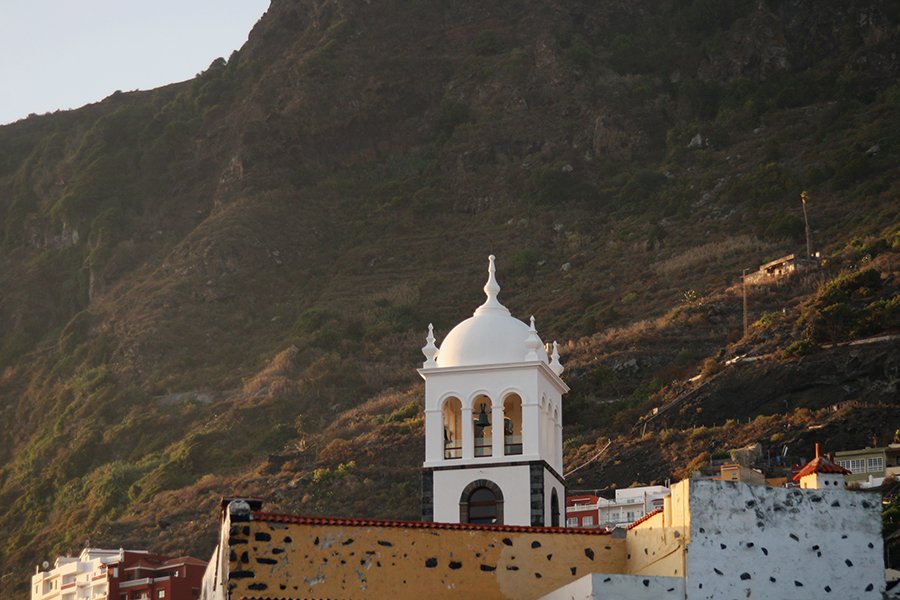 By now you have seen the most prominent building in the town. The clock tower. or belfry tower It did ring a bell. Literally. During the night, as well. It could be heard and seen from almost all of the town. Unless you're behind a tall wall. And tall walls were abundant. But if you have a view at anything at all, the clock tower will meet your gaze.
And our hotel did have a view. From a rooftop, even. So...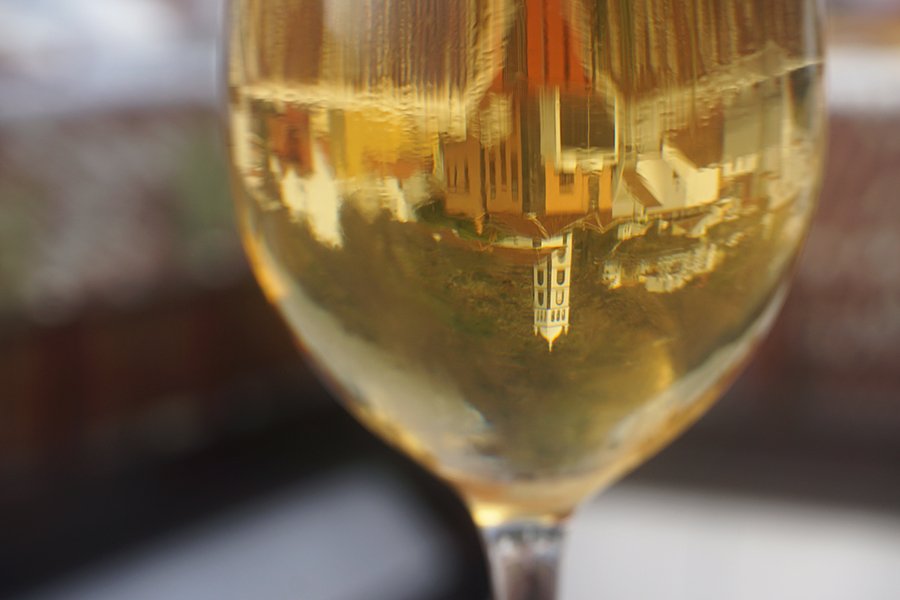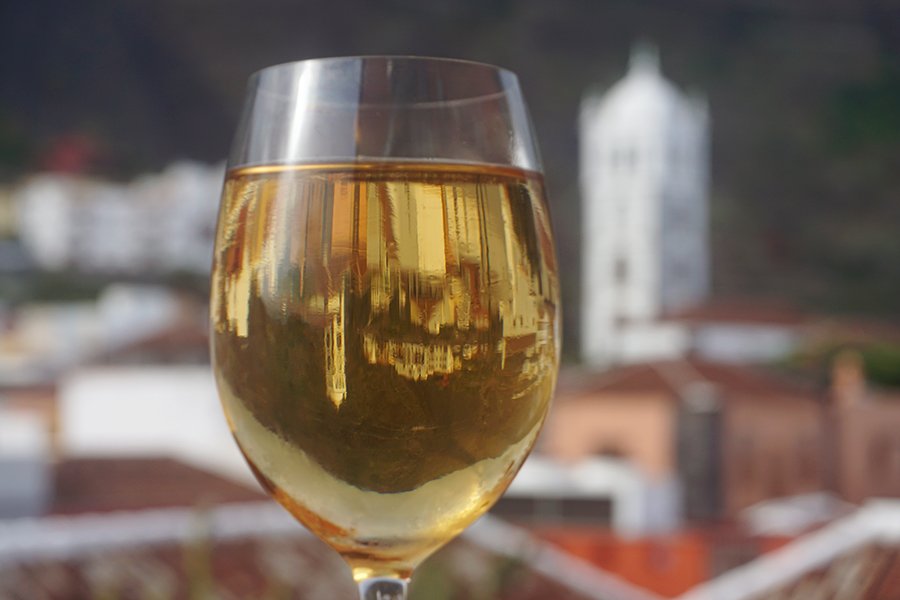 ...Cheers, belfry tower!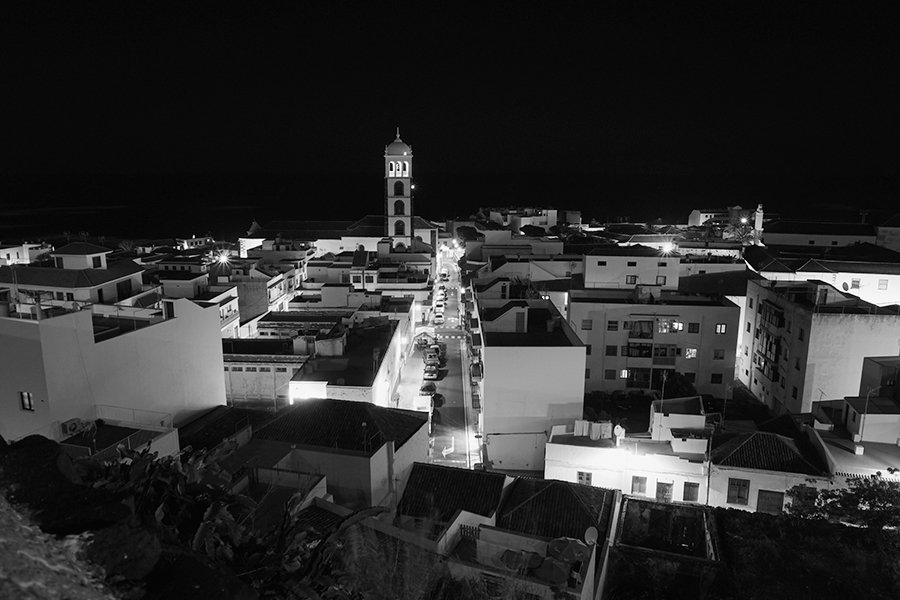 See you from the hills, as well!
There, it's enough, isn't it? Only a few more, when we go to the square, maybe.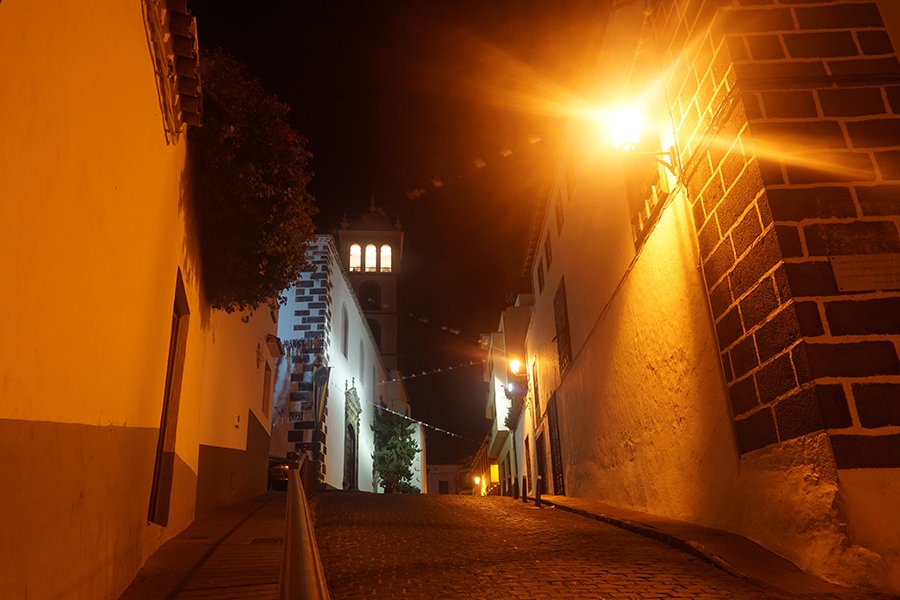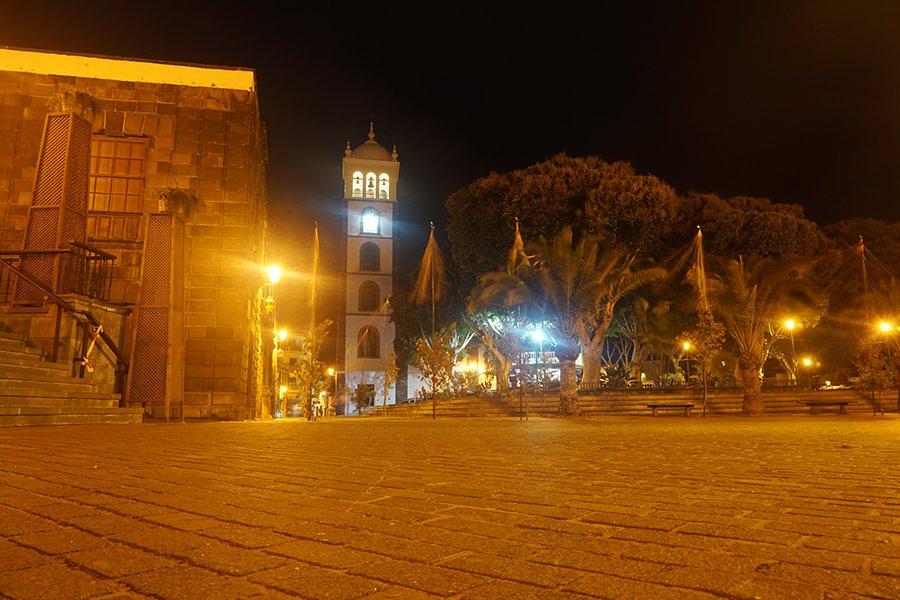 Ah, but once at the square, you can turn your back on it and snap a few more buildings, trees, etc. There's also a restaurant there with relatively cheap food, huge meals, always full...and not for the impatient. One evening we couldn't even wait for the waiters who seemed too busy and too slack to pay any attention to us. As convenient as this restaurant was in other regards, we had only one actual meal there, and once twice more we bought ice cream.
Quite nearby, a rotund-like gazebo cafe stood in the midst of a tree garden. And what was funny...we found one of those in each small town around the island. I have only fractions of the structure visible among my edited photos right now but maybe later I will find some more.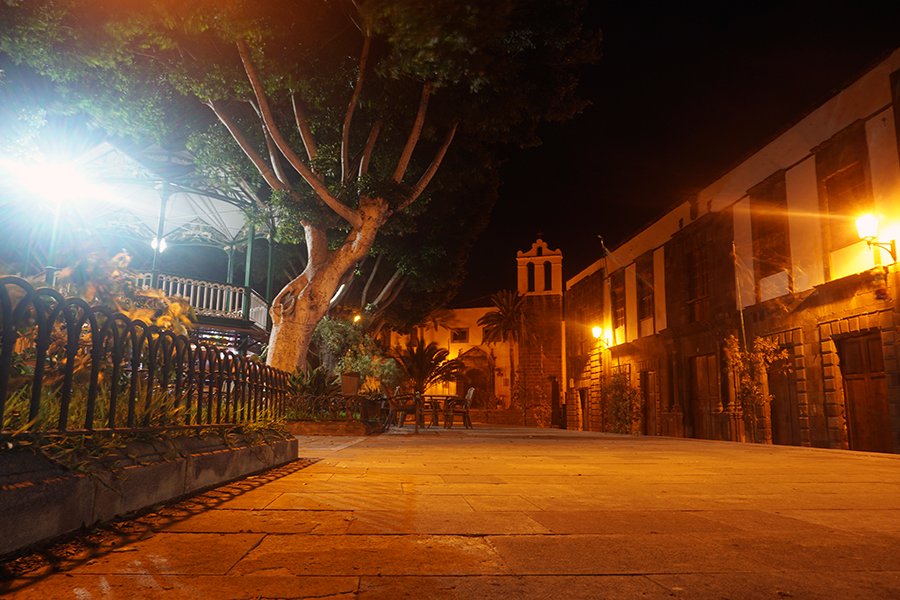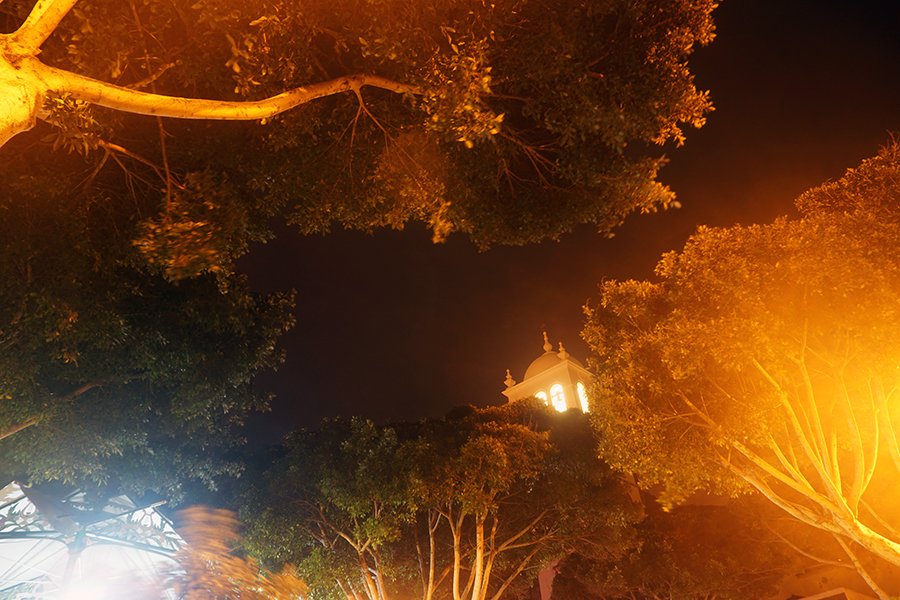 What can I say? There must have been something to turn my eyes away from the center of it.
And here you might be able to see some of the decorations, made of colorful paper, not so colorful during the night.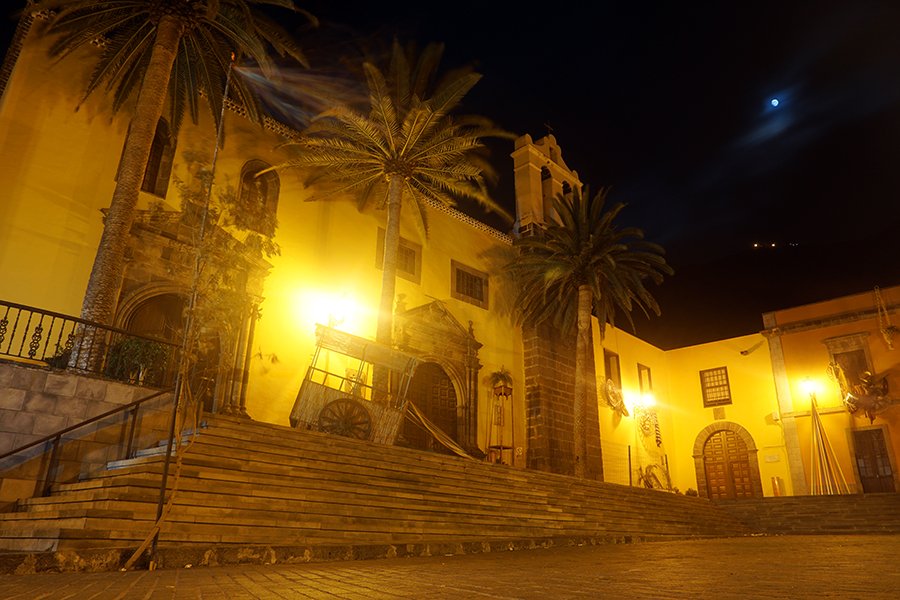 But don't worry, we'll be back to Garachico once more, during the day again, when on the day before our last there a festival will come to town. Another story altogether.
Stay tuned!
Meanwhile, have safe travels and a good time wherever you are!
Gecko on the wall says Bye :)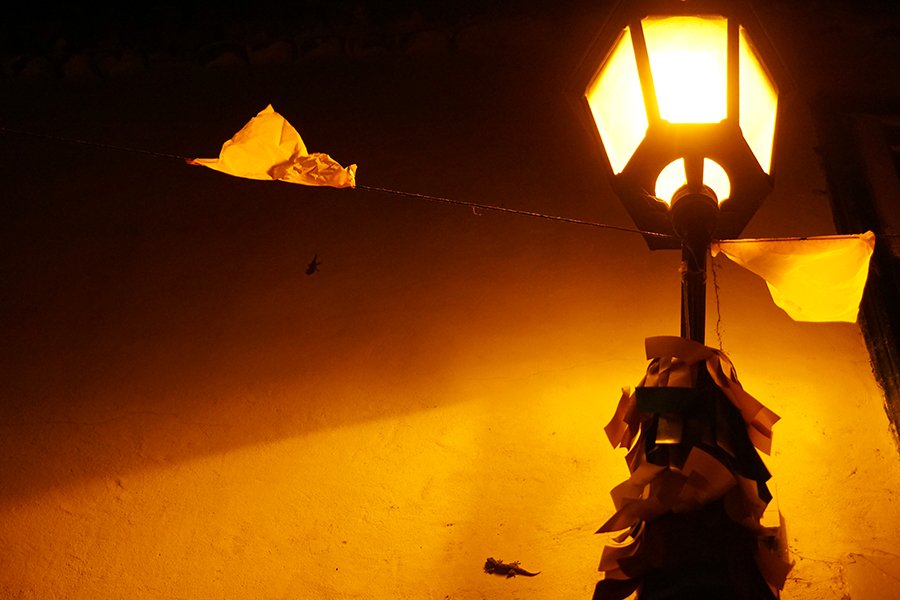 Yous,
Manol