Greetings, friends from all across the world!

It has been a busy month here and I needed to wait a little bit before continuing my report from my Tenerife trip but here I am again with a new story about...
The Western Shores of Tenerife Island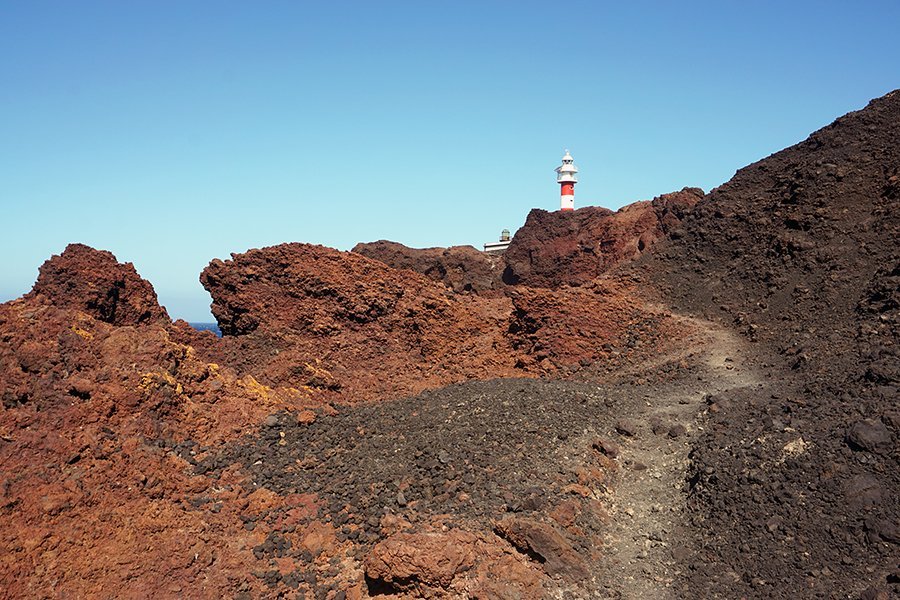 Punta de Teno. We'll return there in a short while.
In case you missed my previous posts, you can find them here:
Flying Over The Canary Islands
And a short collection of photos, called...
Crashing Waves
(not on TravelFeed)
...where we continue.
They were taken at the beach called las Arenas, near Buenavista del Norte, our first stop after leaving Garachico and heading to the south-west along the coast. It's only about 10 kilometers to Buenavista, driving near the ocean side, then going a bit inland between rows of tall palm trees and walls that keep all the banana plantations safe from tourists and other naval raiders.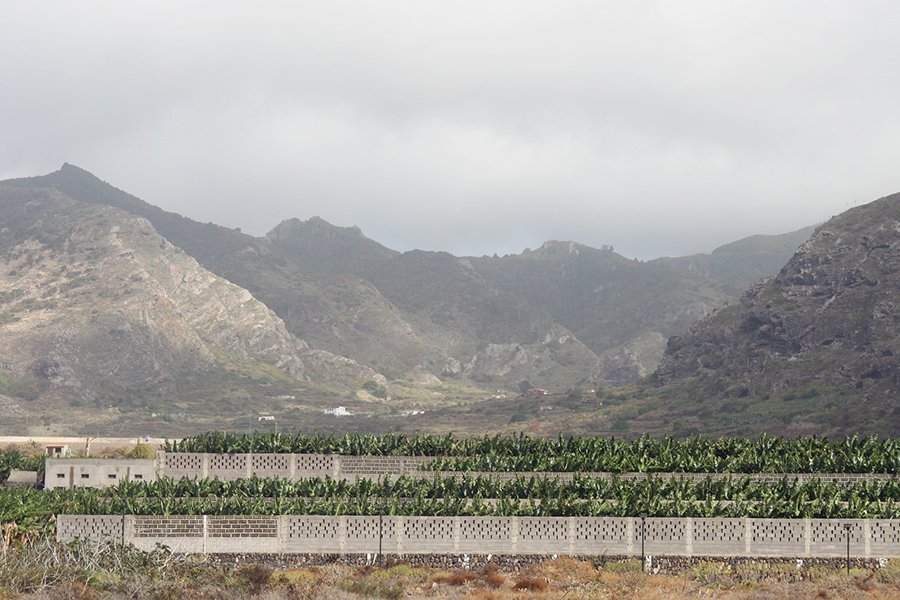 You can never keep your potassium too safe. As the @bananafish would probably agree.
There, in Buenavista, I found the first wide-open space where I actually had a choice where to park the rented car. Well, I was doing it like a barbarian all the time, anyway, or at least I felt so — never absolutely sure if it was quite right. Mostly convinced it was, though. The mountains are high here, too, but they have retreated a bit further back from the sea, leaving enough space for said banana grounds, a golf course, even a town that looks mostly flat and spacious, as small as it is.
It is actually the largest town in the area, with a population a little below five thousand, and the center of a municipality.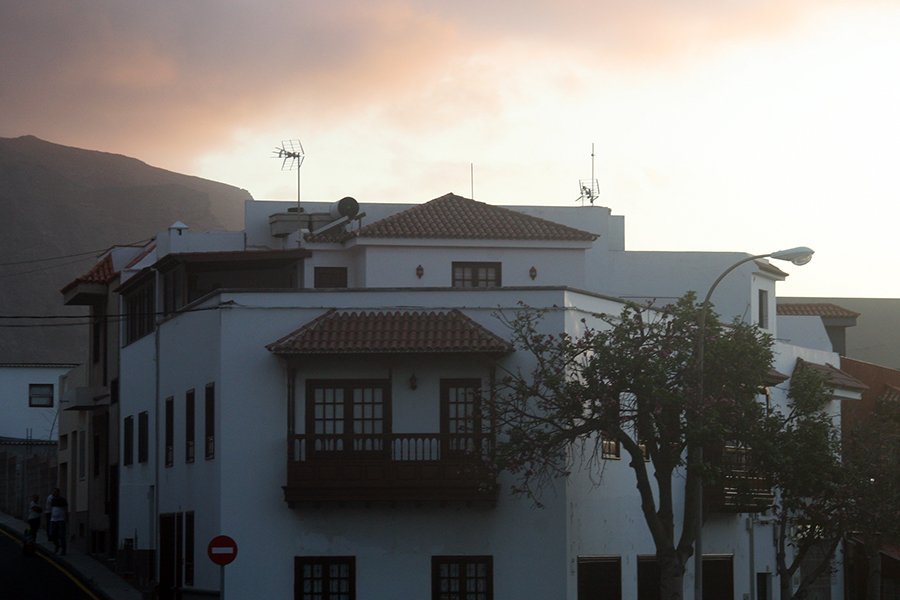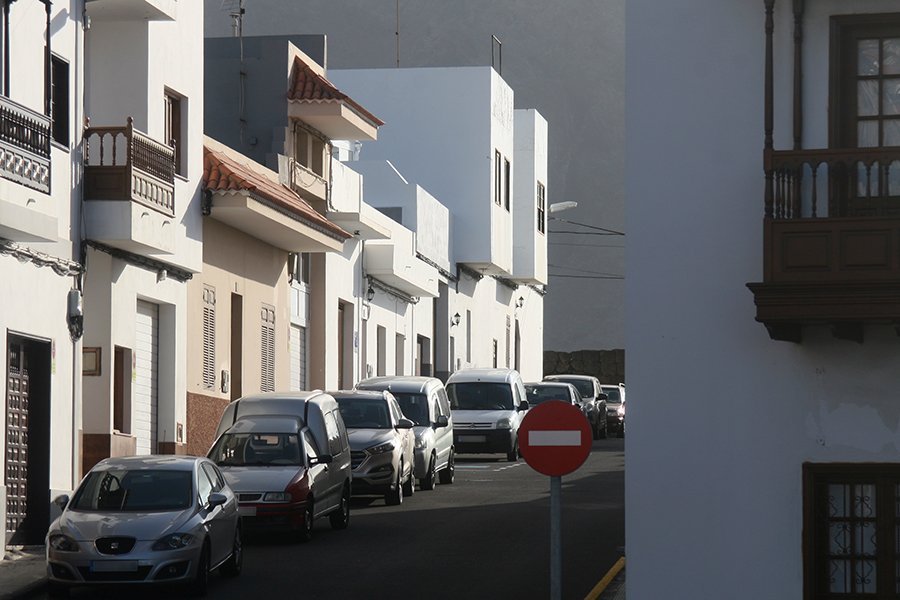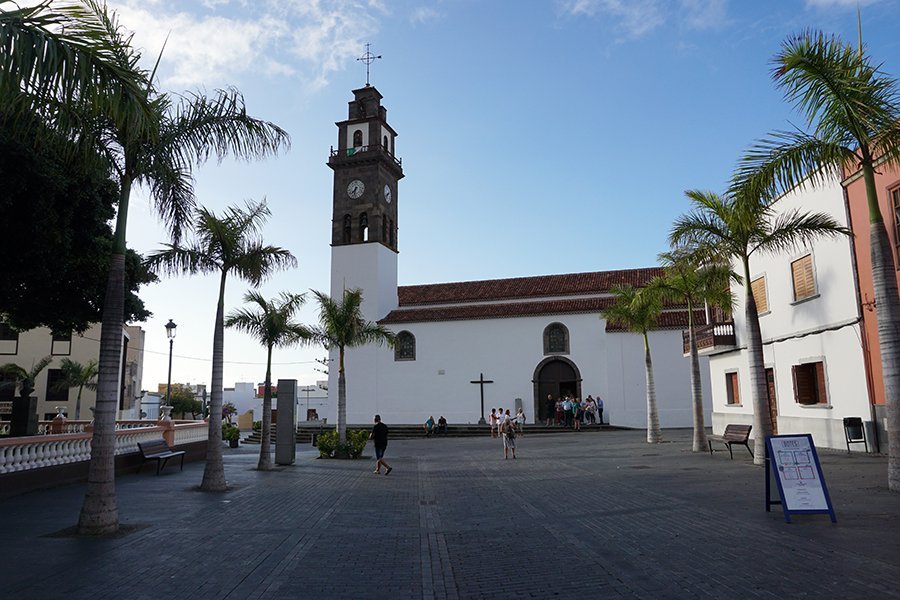 Our Lady of Remedies or something similar would be the translation of the quite unusual name of this church.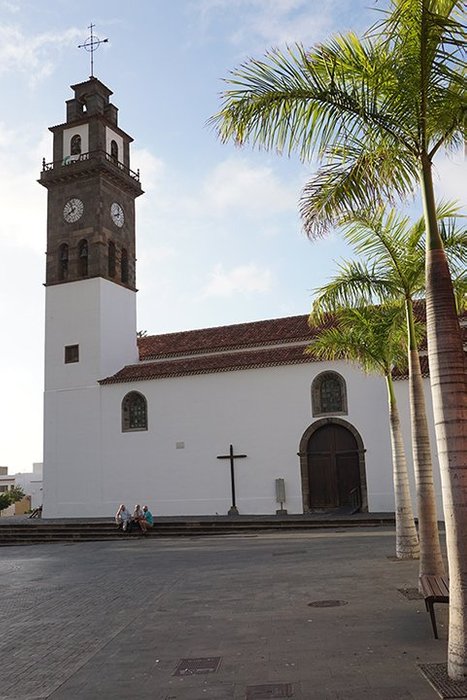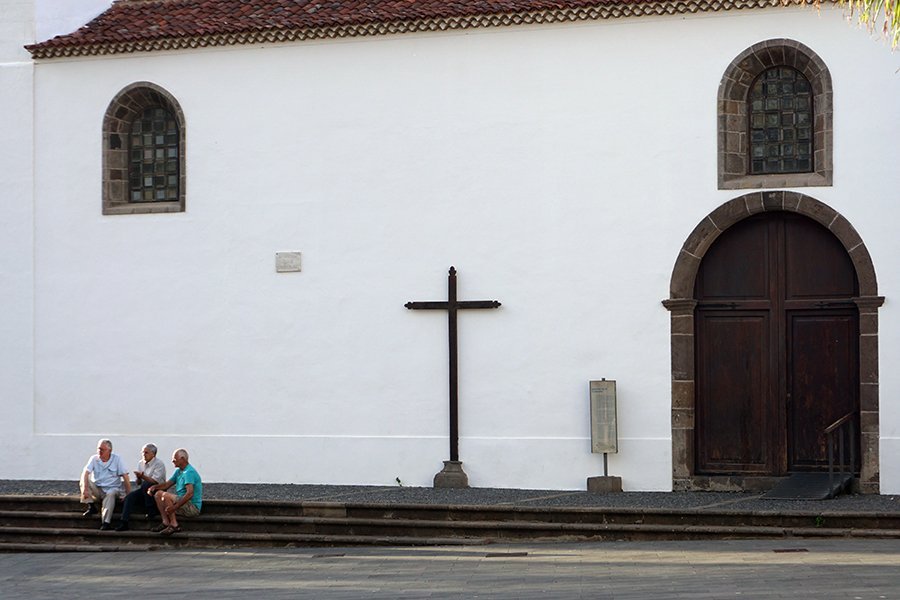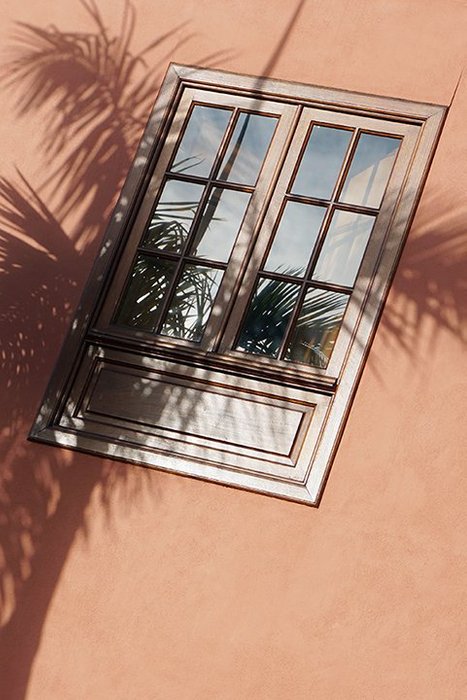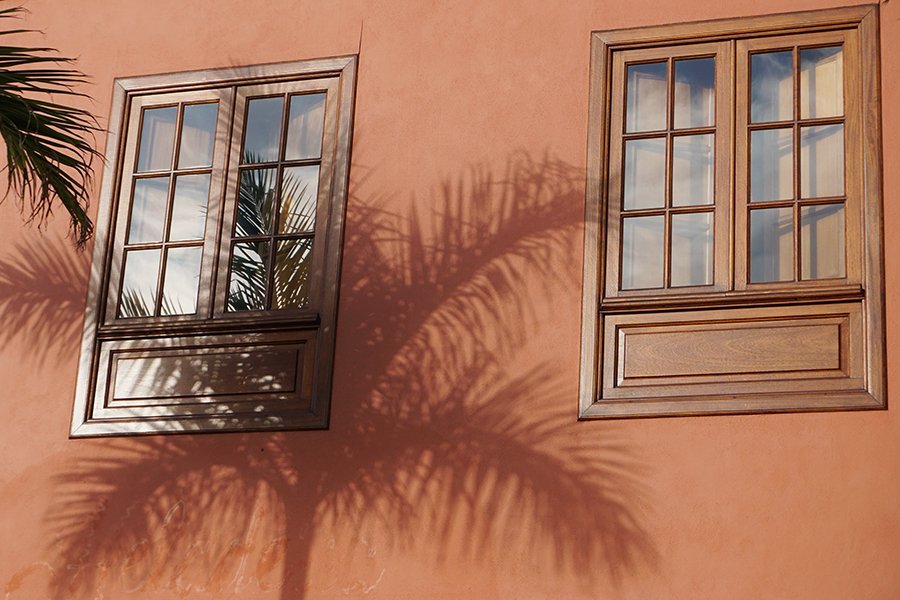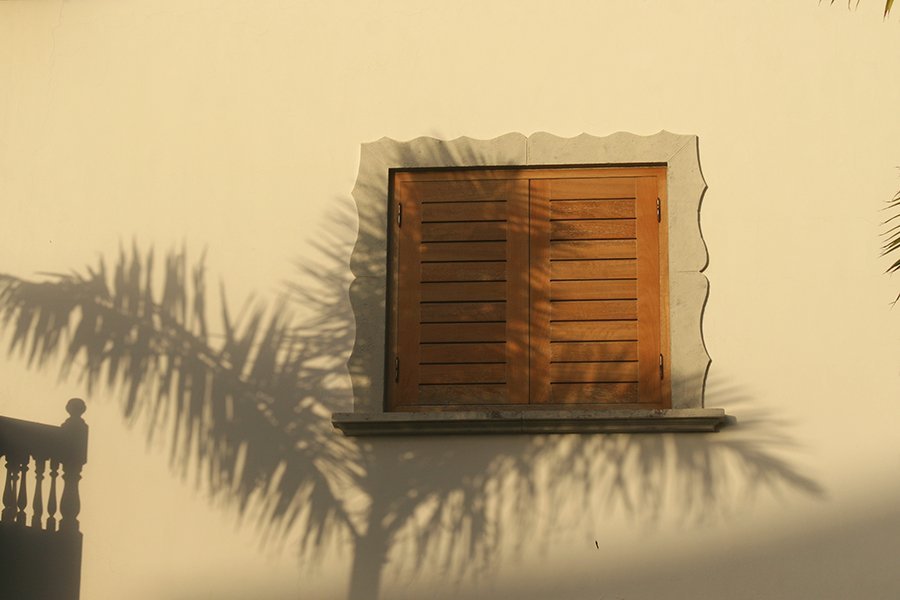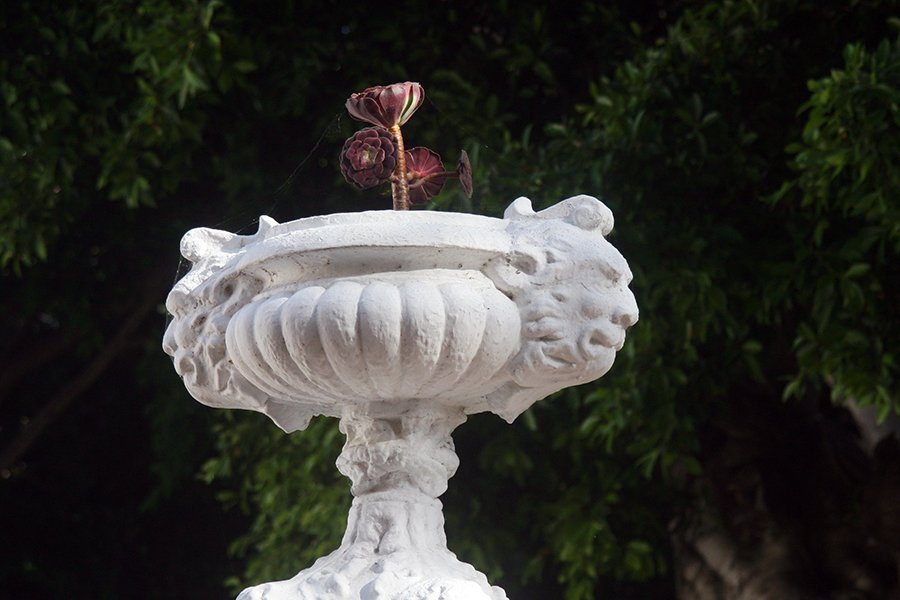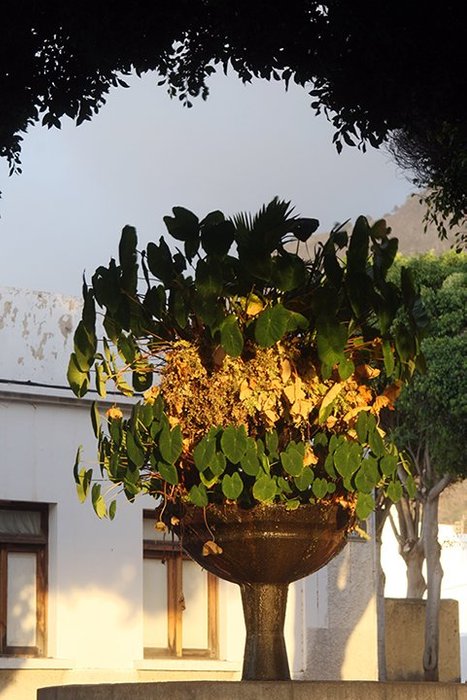 Other urban decoration near the town square.
Right near my soon to become favorite parking place, and across yet another street, is the bus station.
Two things I shall tell you about it. There you can catch a bus an continue on a road, that is closed for random cars during the day. It leads to the cape and the lighthouse of Punta de Teno. And there is a mural exhibition of sorts, a series of mostly female characters, made by I presume the authors in the puzzle pieces on the left of the first image.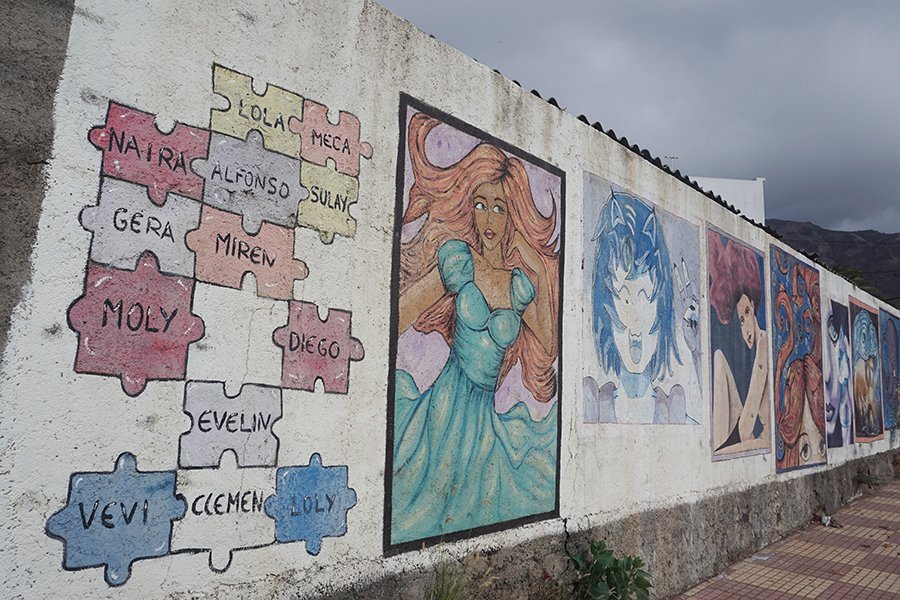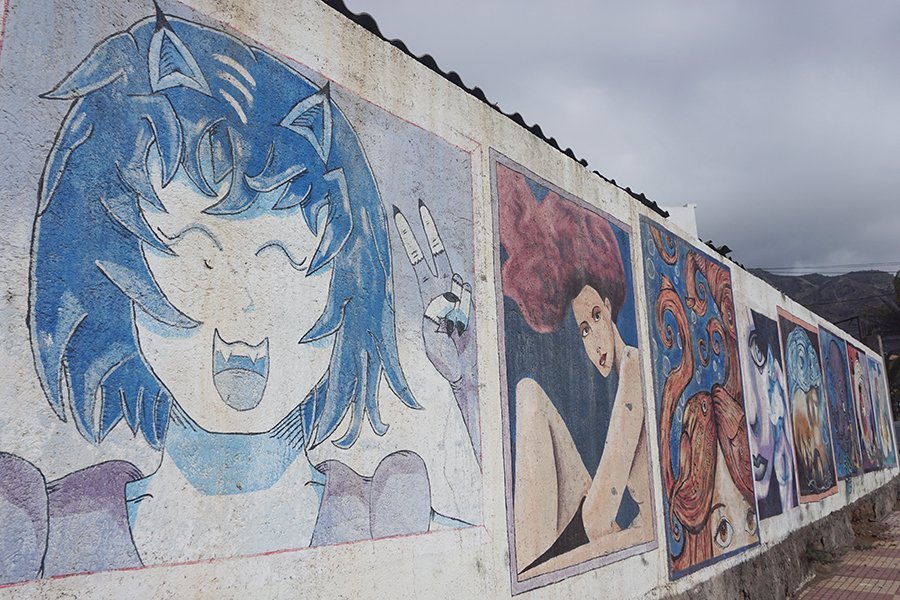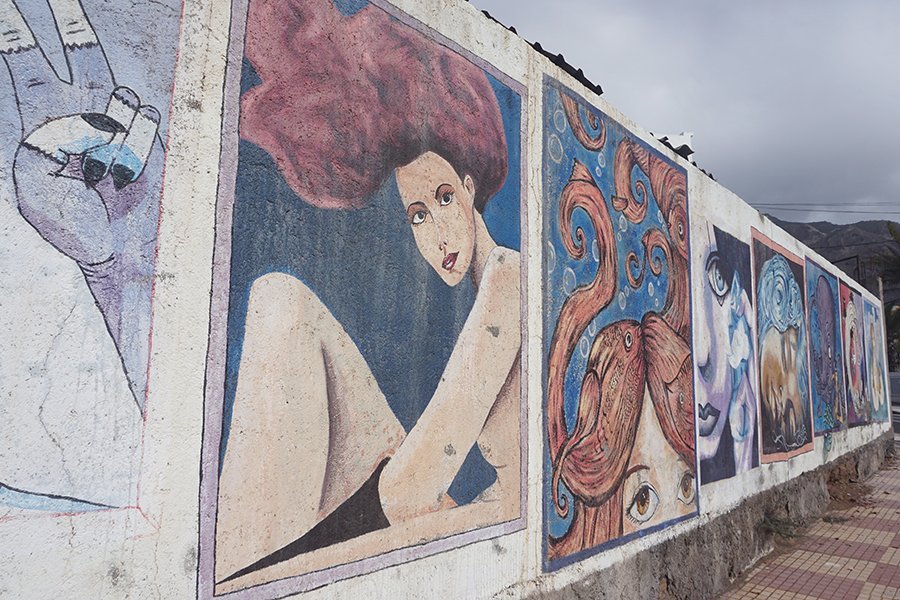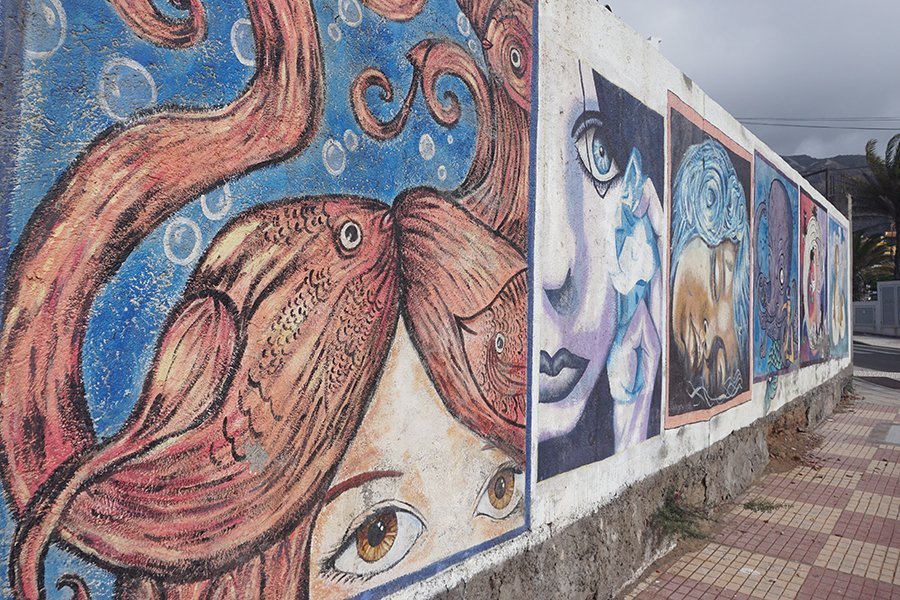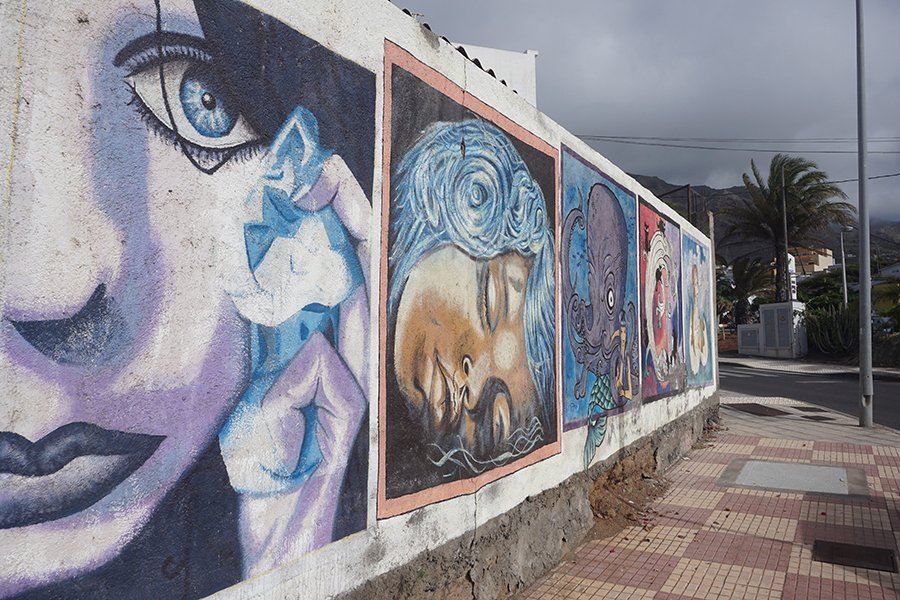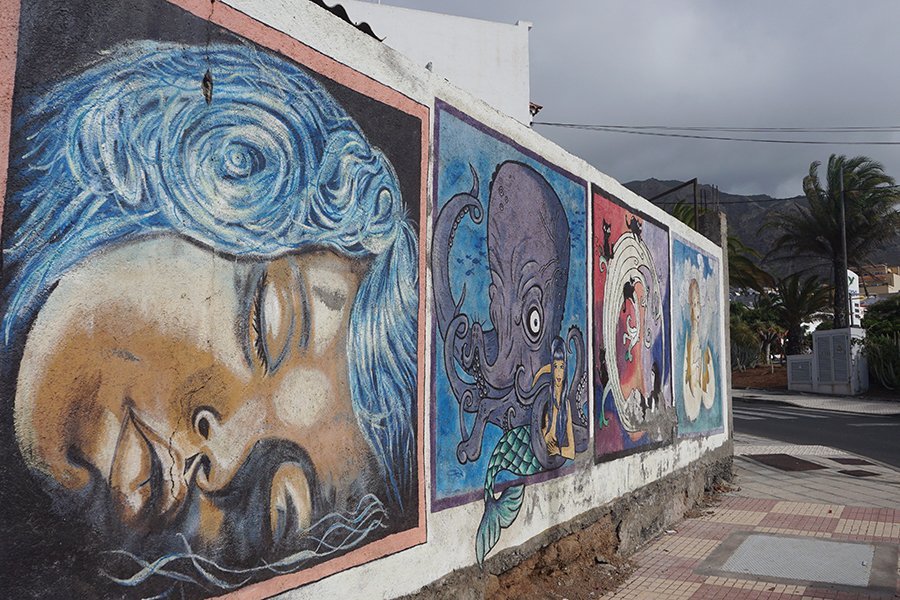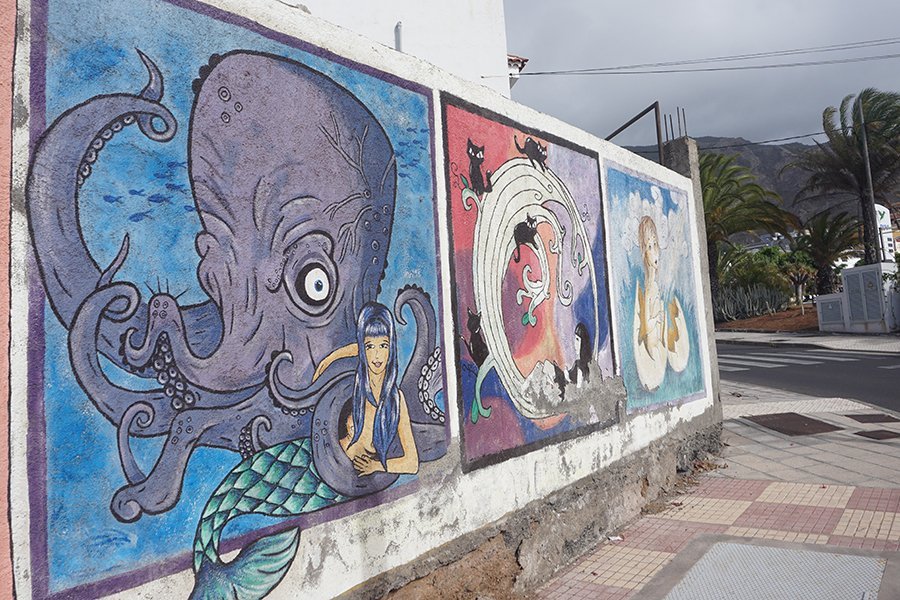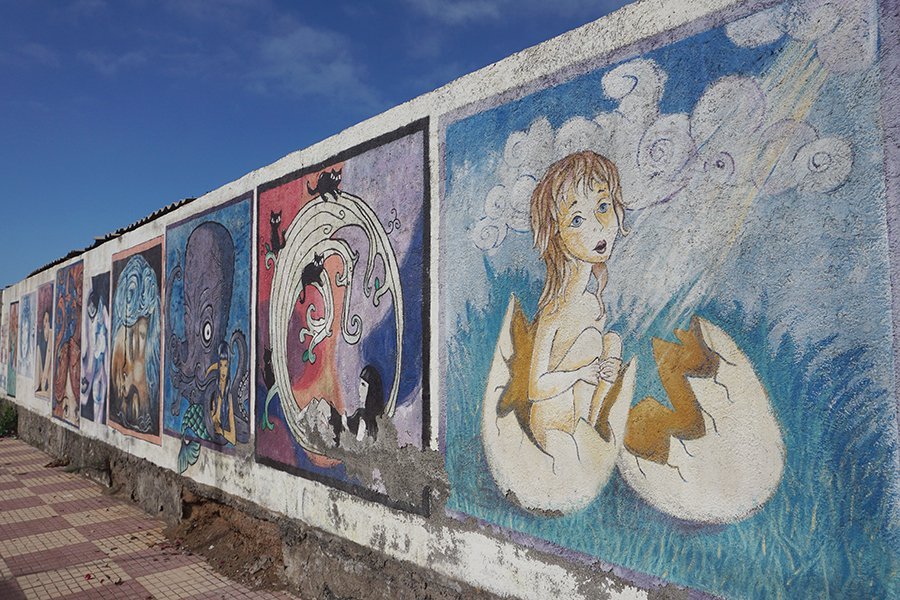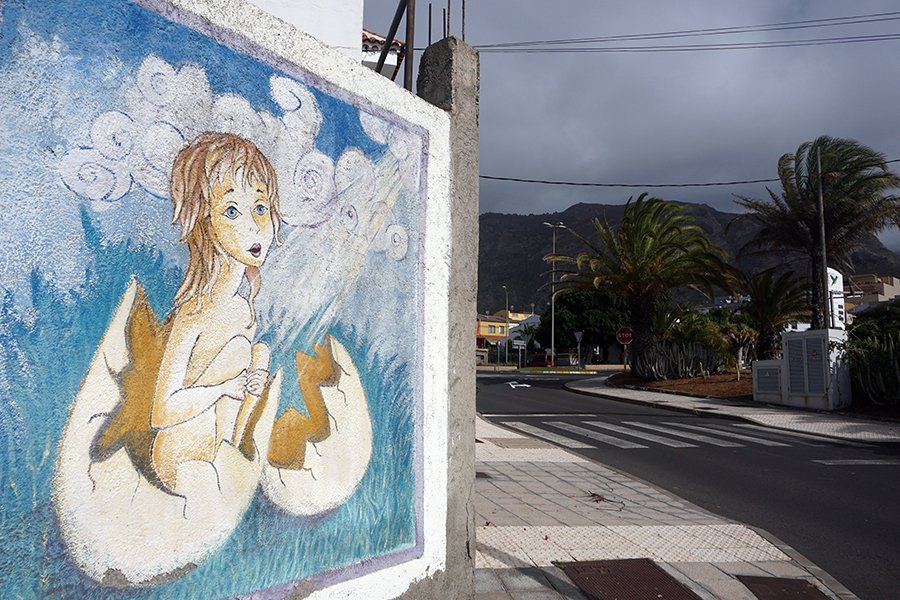 Looking this way, south, you can see the nearby mountains...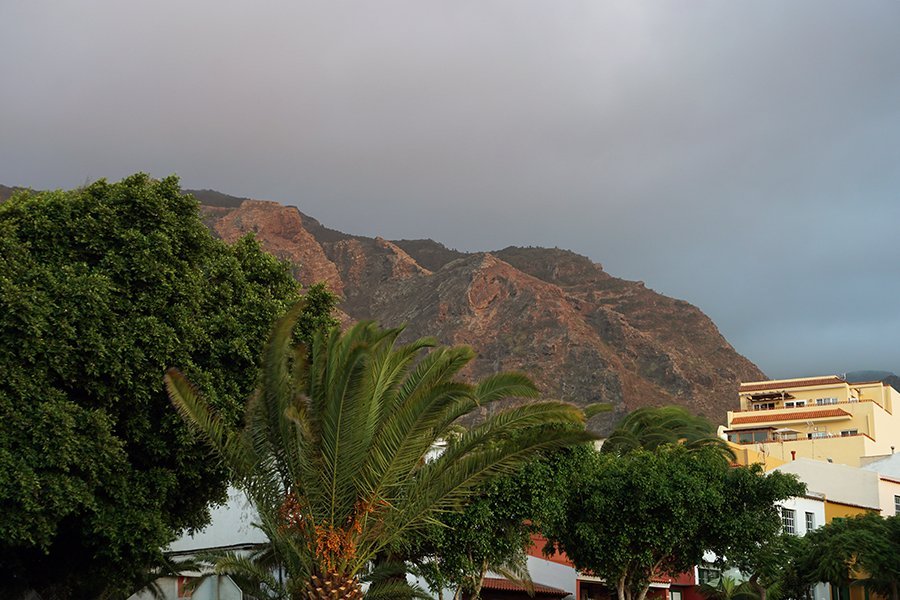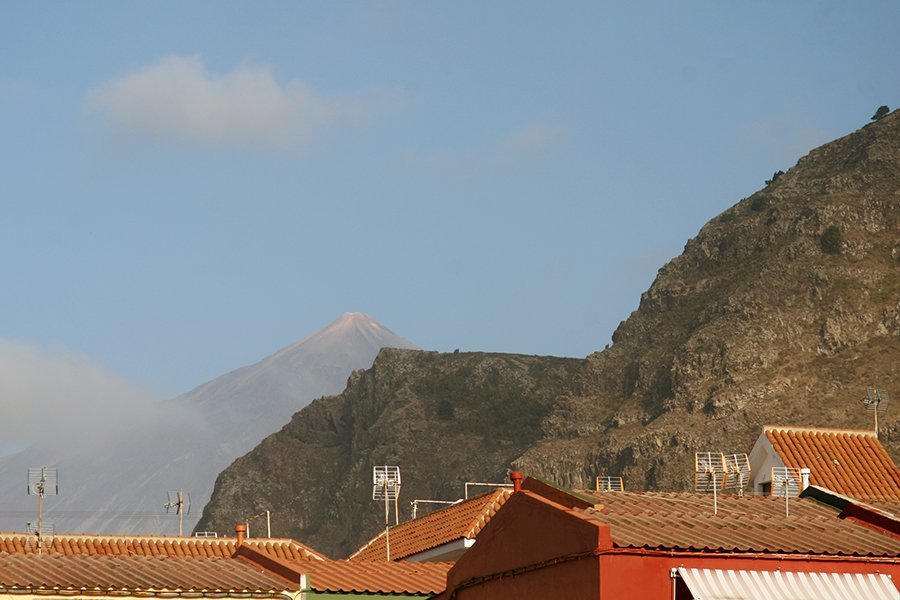 ... But also Mount Teide standing far back, at the center of Tenerife Island, seen even from the shores. Another post will be dedicated to that highest of Spanish peaks.
---
Continuing west and out of Buenavista, we reach the local beach area, called Las Arenas. The first time we drove down to it, the weather was quite windy, as you can judge from the size of the waves. Or was it just the center of the Atlantic Ocean sending its regards?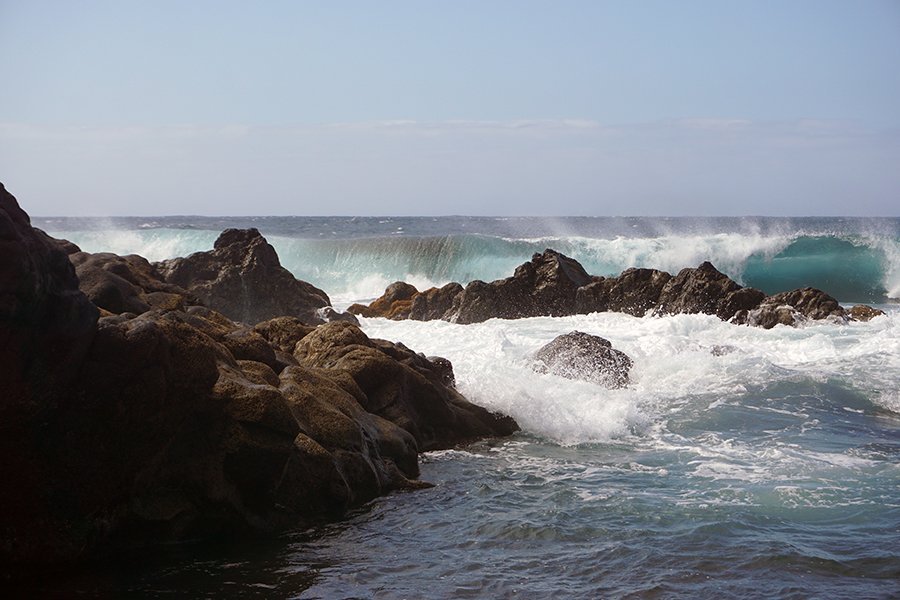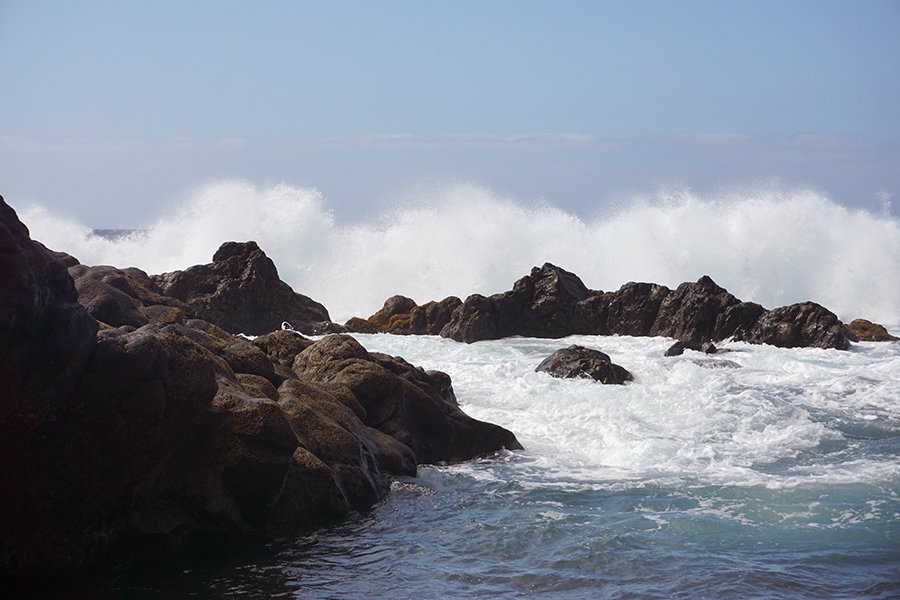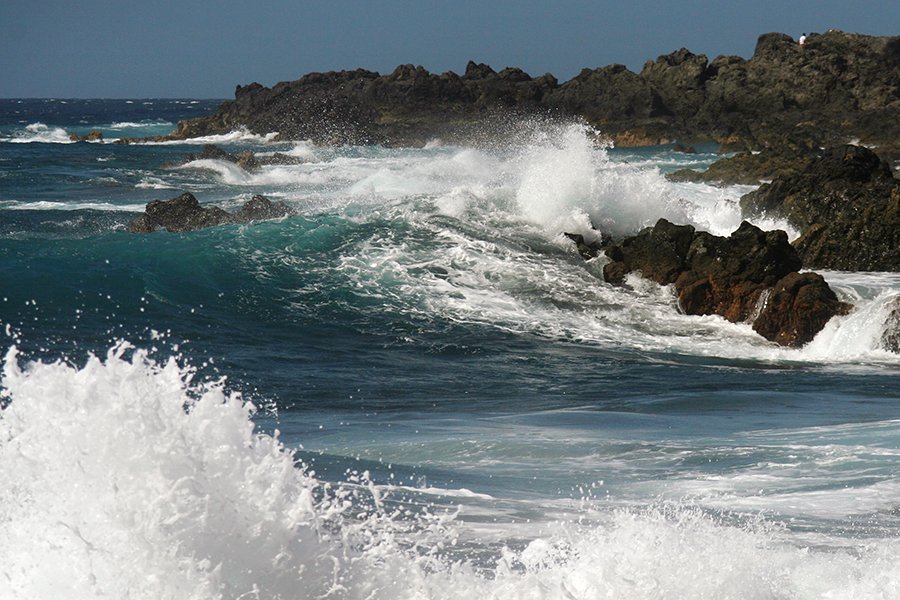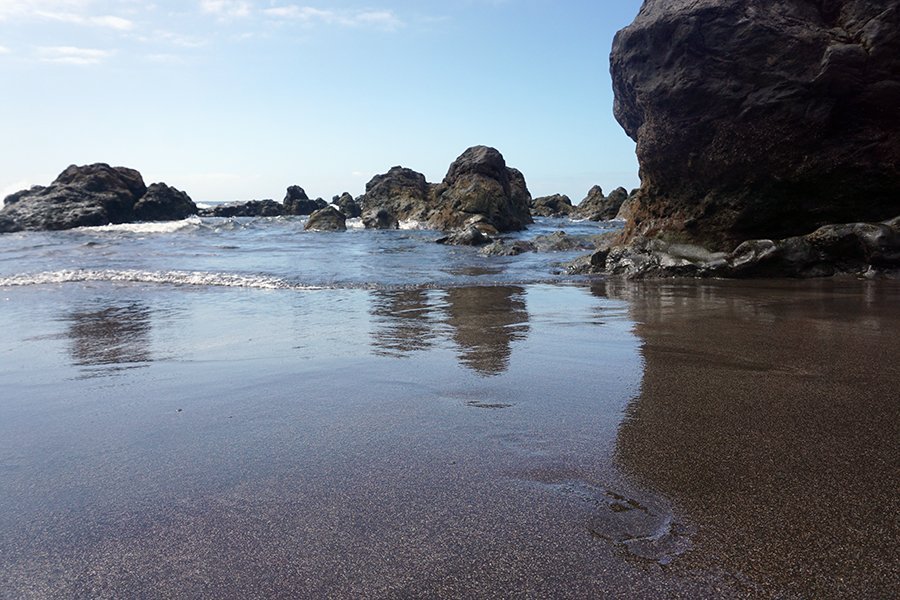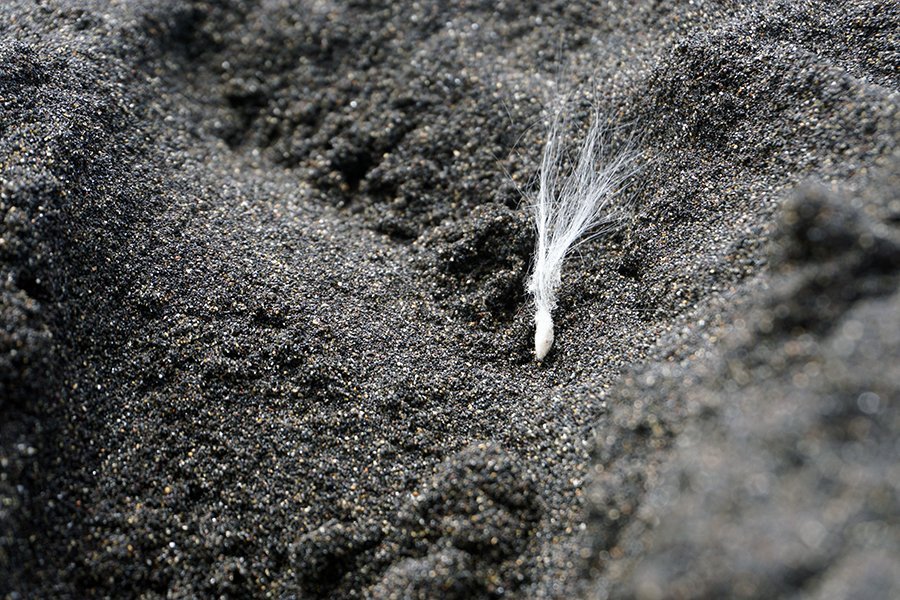 Conveying the blackness of the sand on Tenerife's beaches was one thing I think I couldn't quite do. It's blacker than this but all the particles still reflect more light from close up.
---
Let's hit the road again and go to that cape. Punta de Teno. But on a bus. We thought who knows how much a ticket would cost but we had to try. It turned out the ticket was...One Euro.
Public transportation allowed only during the day. The road is so narrow you can't safely have two vehicles move in opposite directions.
Since we go through that tunnel over there...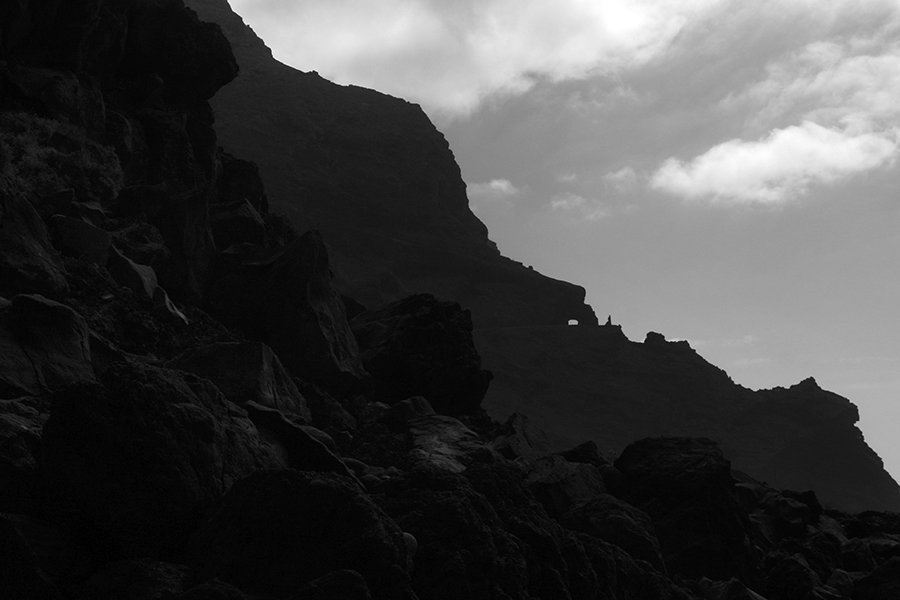 And into Mordor, right? Something like that.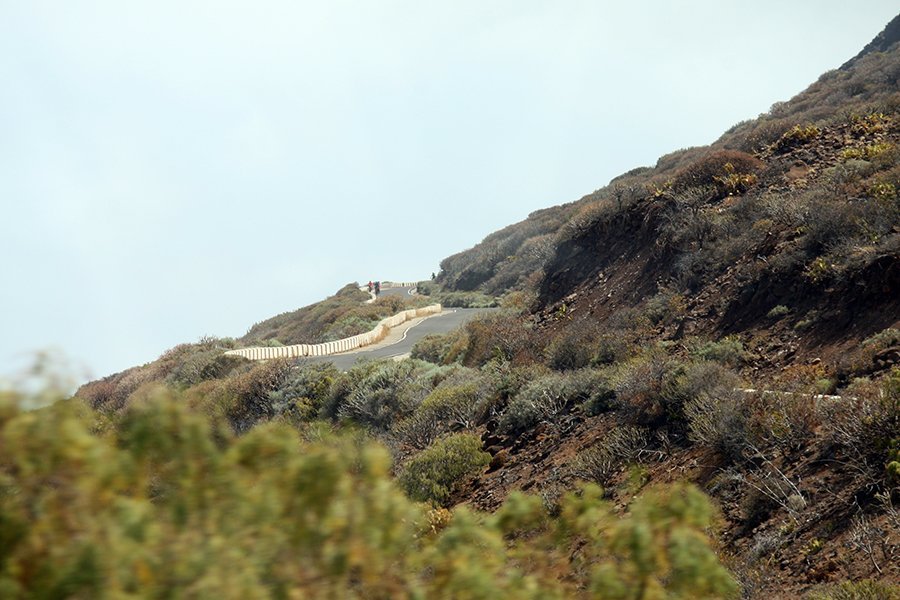 The Sun is kind of more up than over The Dark Land of The Dark Lord.
Otherwise, it's all volcanic grounds there and the lighthouse itself is surrounded by lava-formed rocks on all sides. And once on the other side of that narrow pass...
It's windy. Quite. Windy.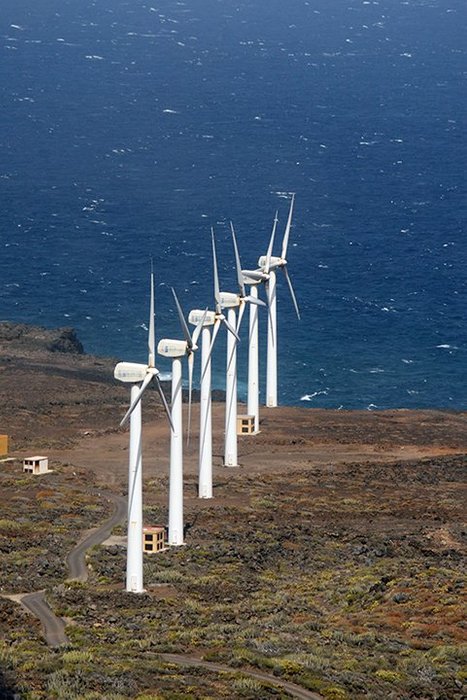 So they take advantage of it in a way, but they should also have a tourists' hats collecting organized since that's a lot of money in hats flying off the cliffs I would guess, after barely saving mine.
And there be the lighthouse's naturally protected compound. Plus some tiny steel gates. With some rust for camouflage.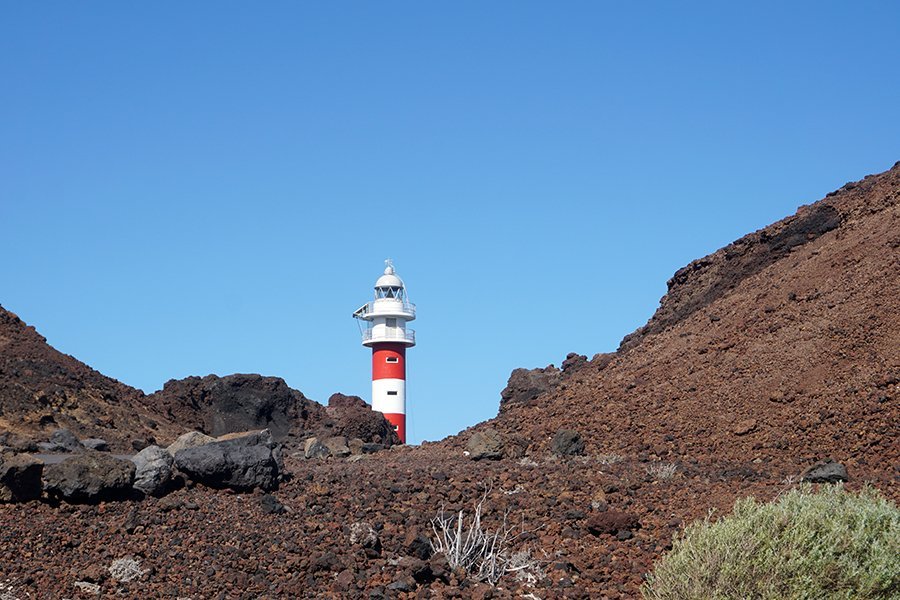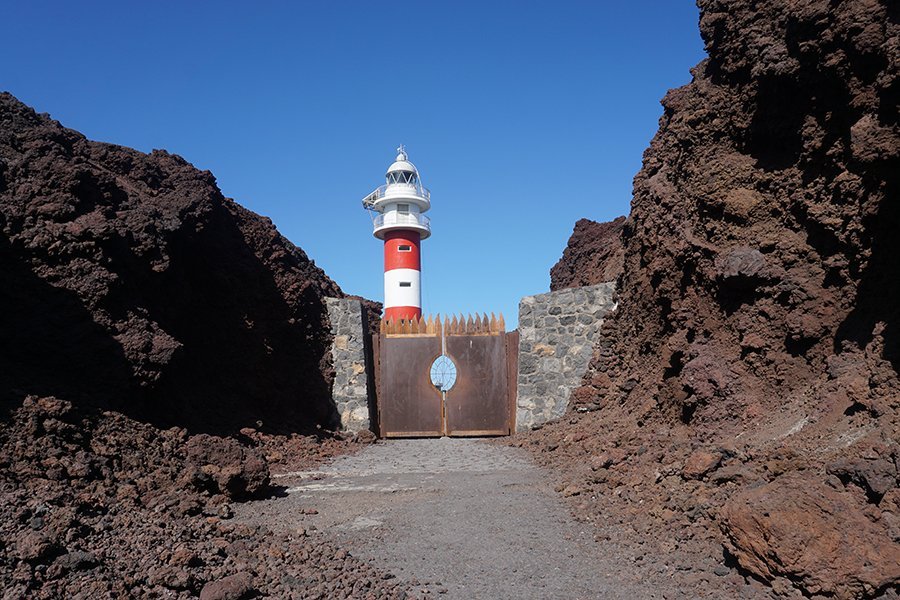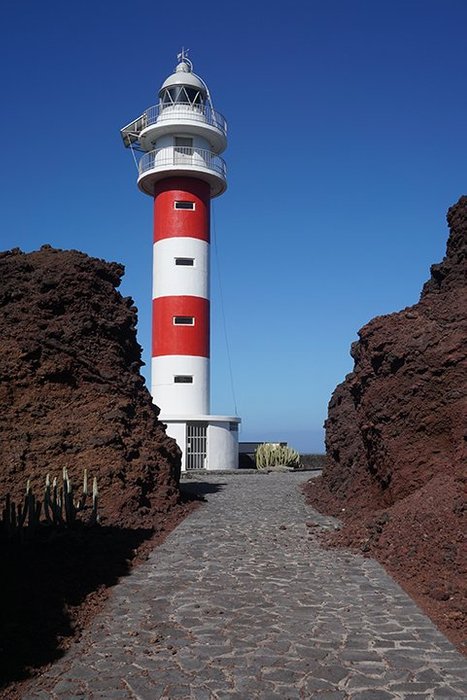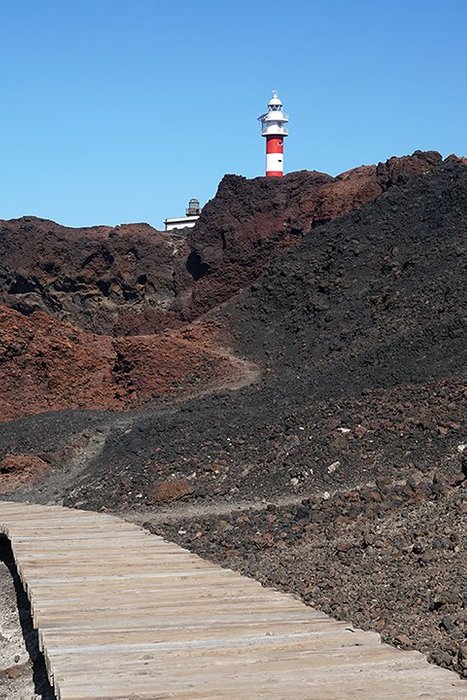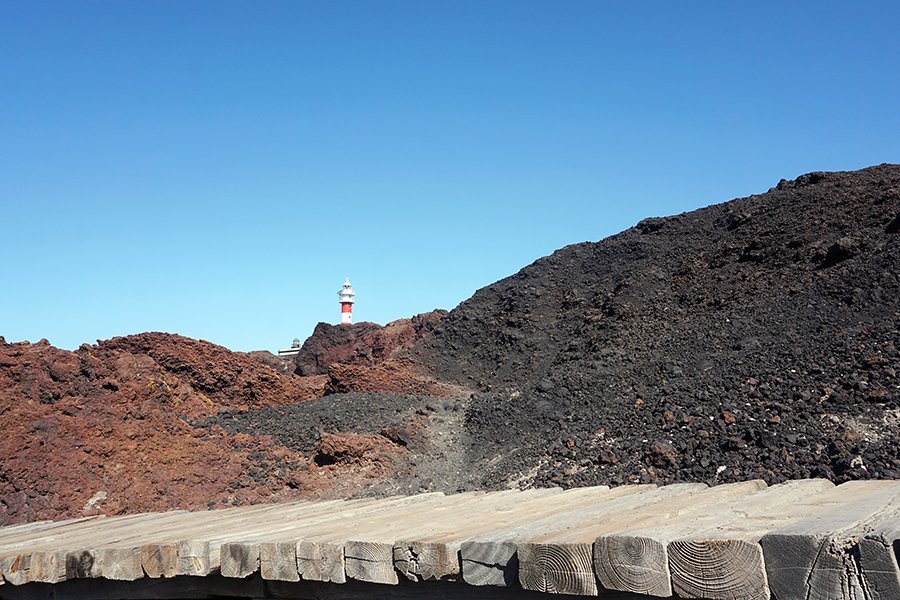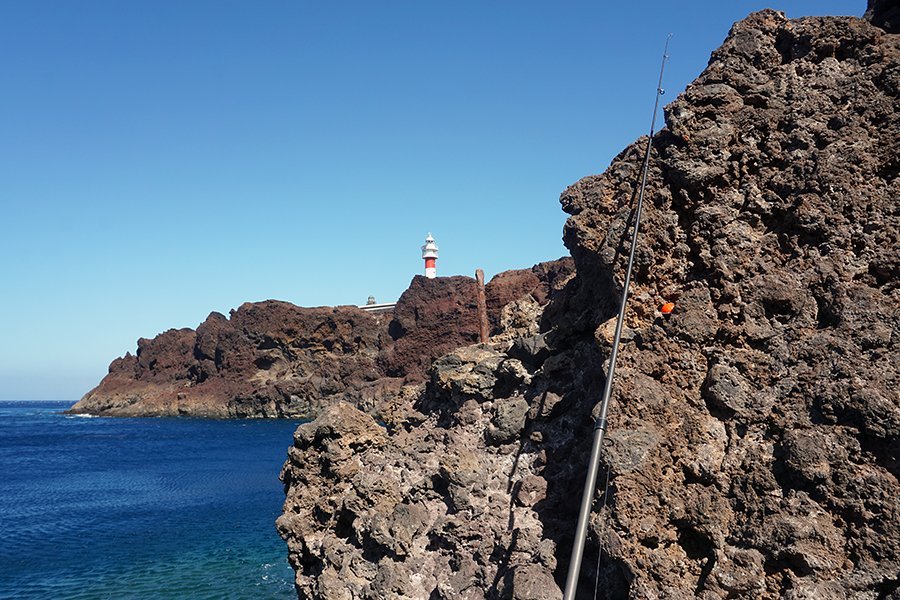 A small fishermen's haven hides right next to it...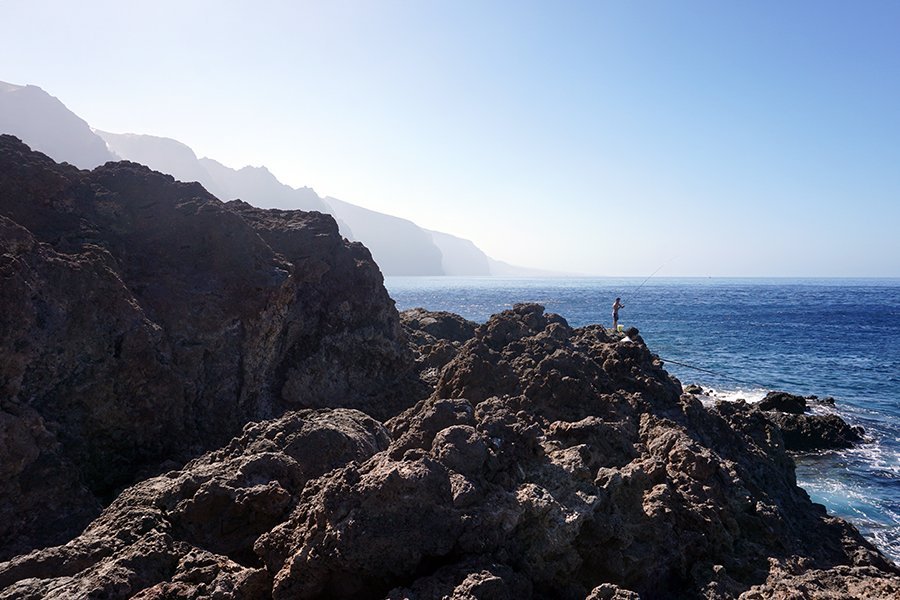 And a hundred or so meters to the south lie the sheltered bays where boats and people go to enjoy the relatively calmer water together.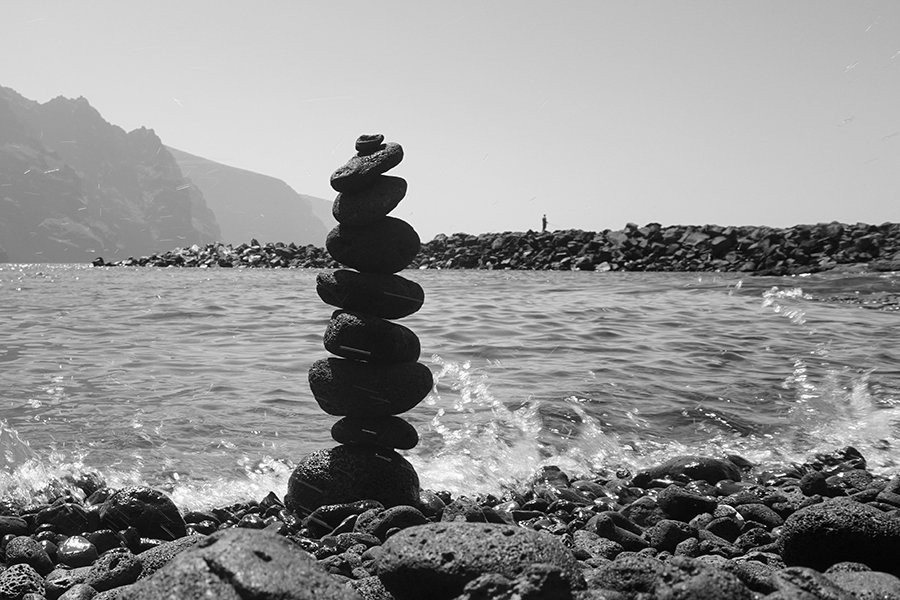 Keep Calm And Build Another. Well, I did. It lasted enough to be shot once or twice.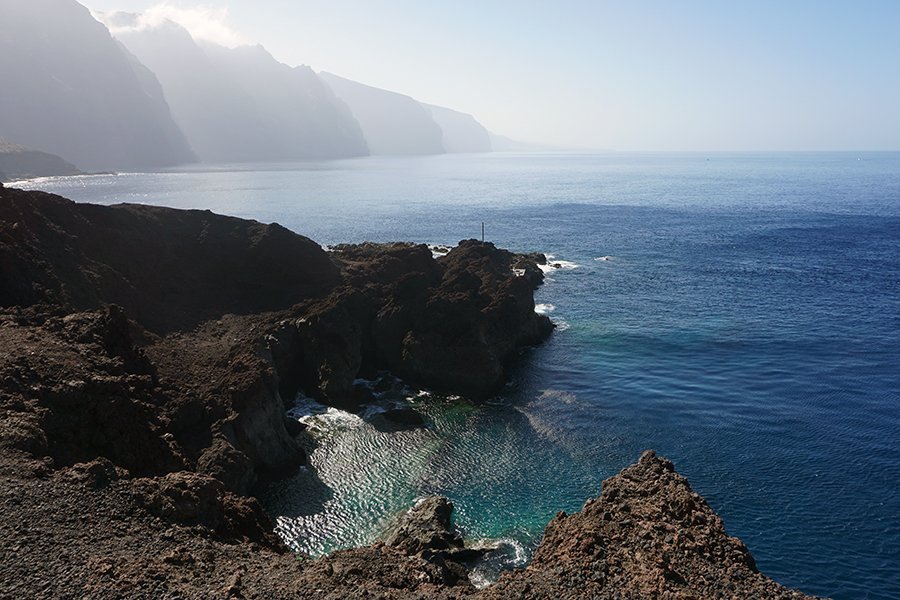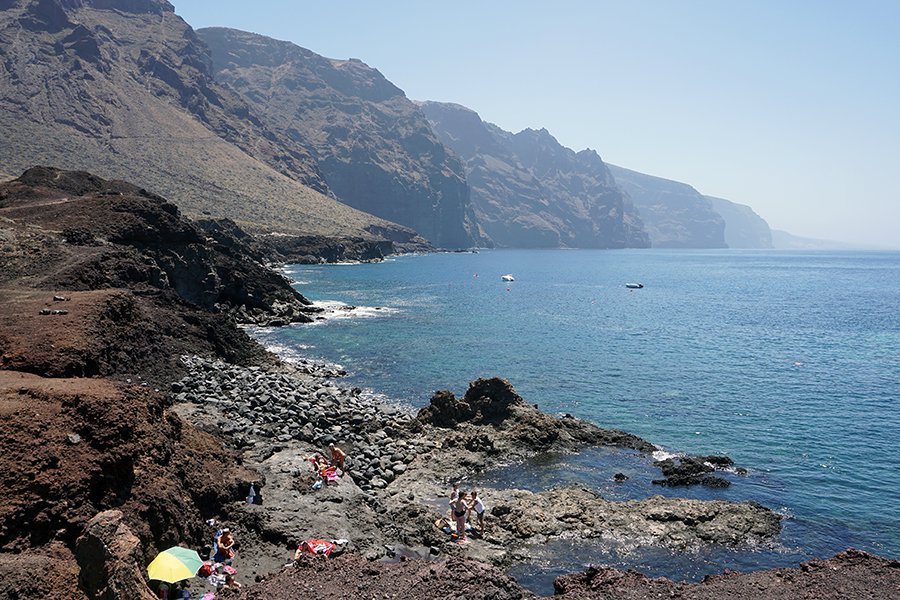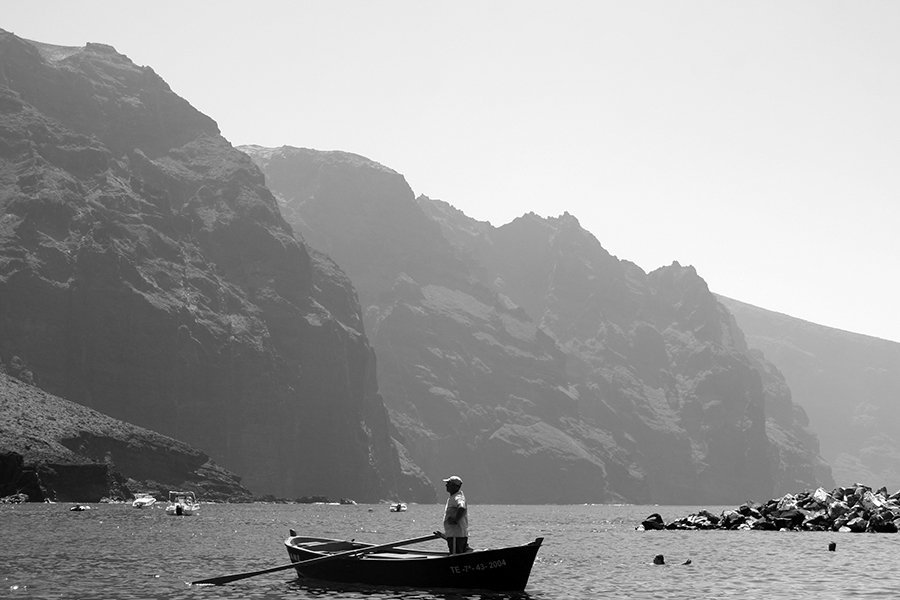 Then a trail begins. For those who have the time and will to follow it south.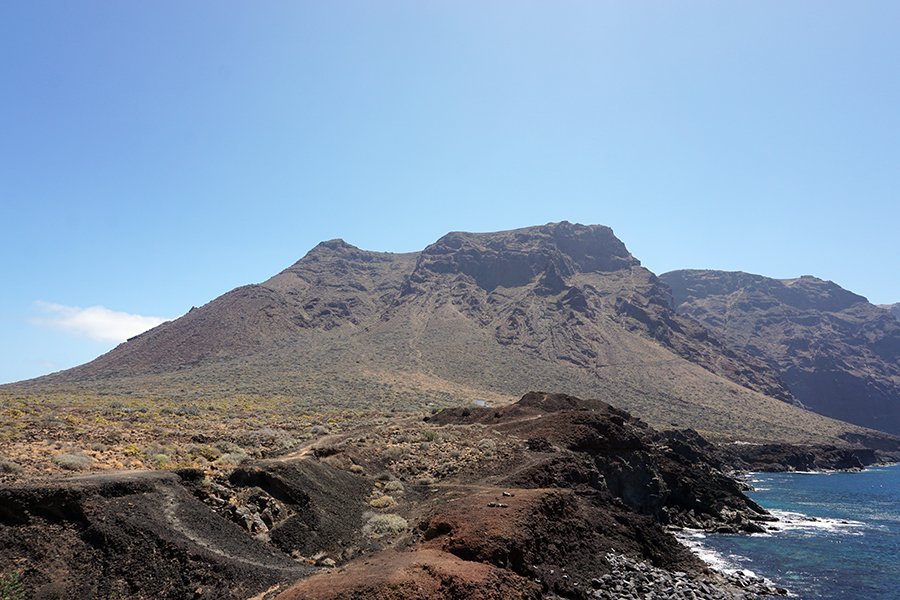 ---
Us, being in a lazier mood than that, we would go south by car soon. Although, for me, it would probably have proven easier to just walk the path.
See you there next time!
Thanks for being here with me!
Yours,
Manol