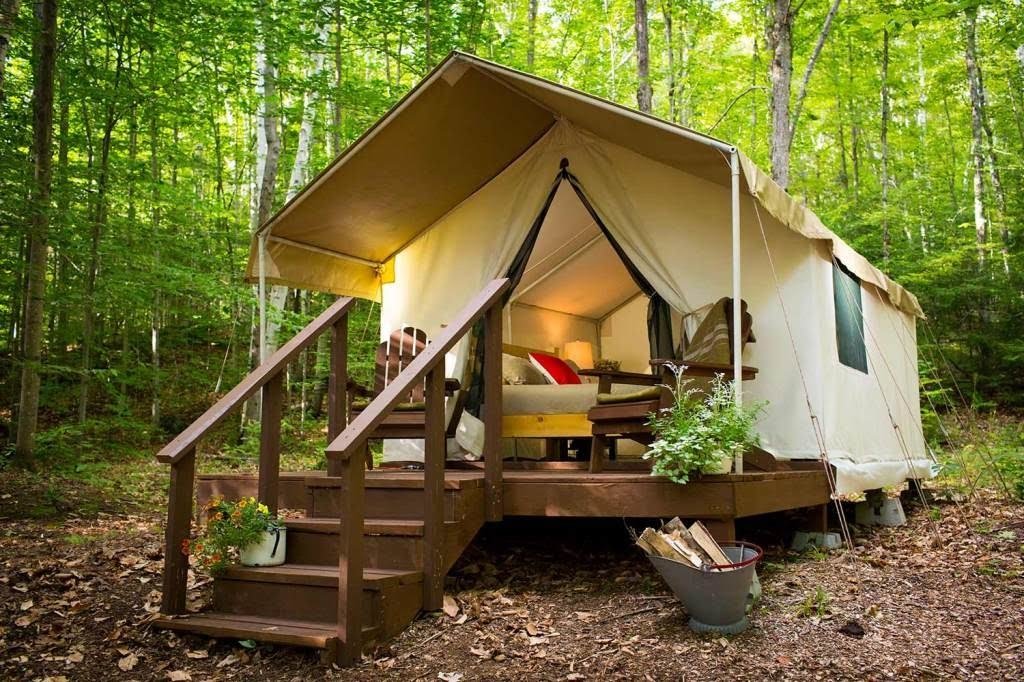 So I love camping. There's nothing more fun than spending a weekend or two in The Adirondack Mountains in Upstate NY.  We spend weeks planning the trip and preparing and packing. What if you didn't have to do all the preparation?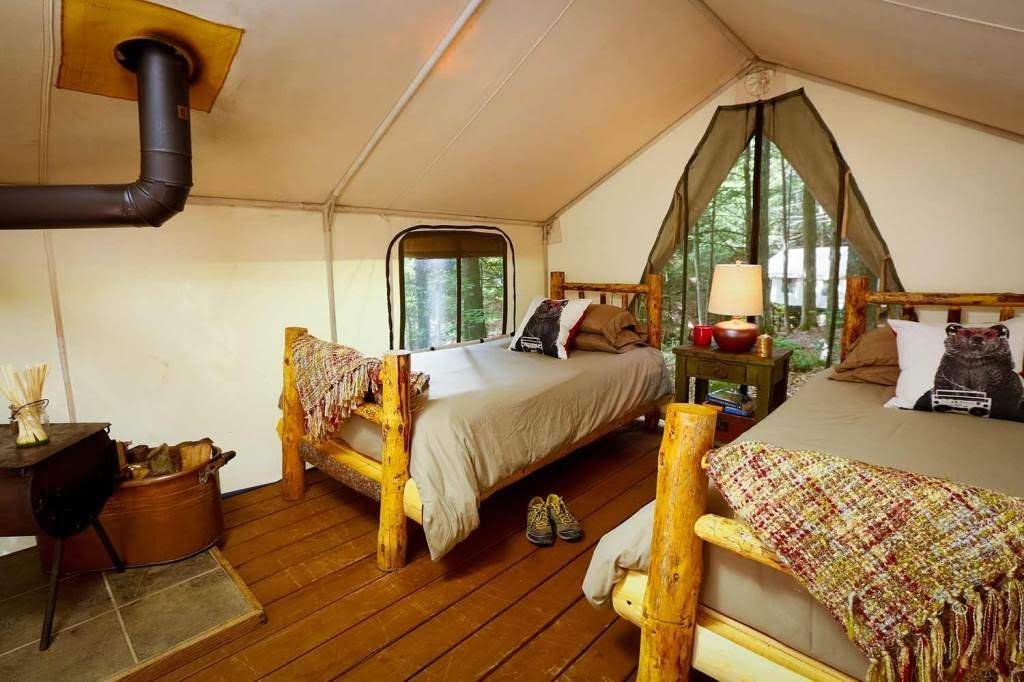 Glamping in the Adirondacks
The company I worked for decided to takes us on a glamping trip in Upstate NY. Located in the heart of the Adirondack Park, Camp Orenda is a camping paradise that can make anyone comfortable sleeping in Kin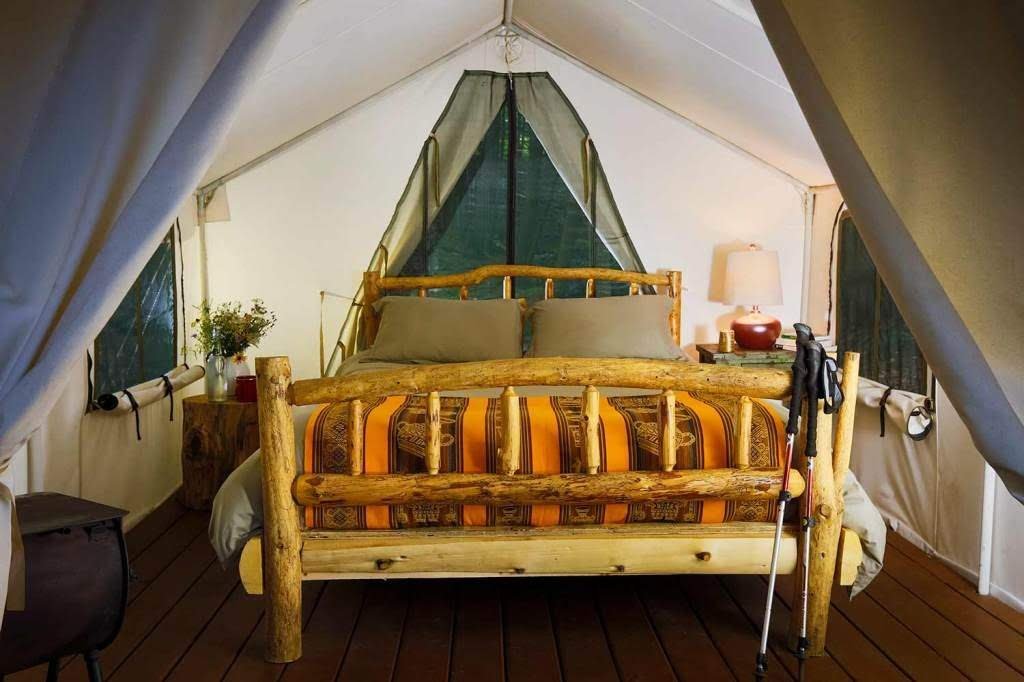 The property consists of 6 large luxury tents. Each tent sleeps 2 - 4 campers. There is a luxury bathroom as well for people who are scared to poop in the woods.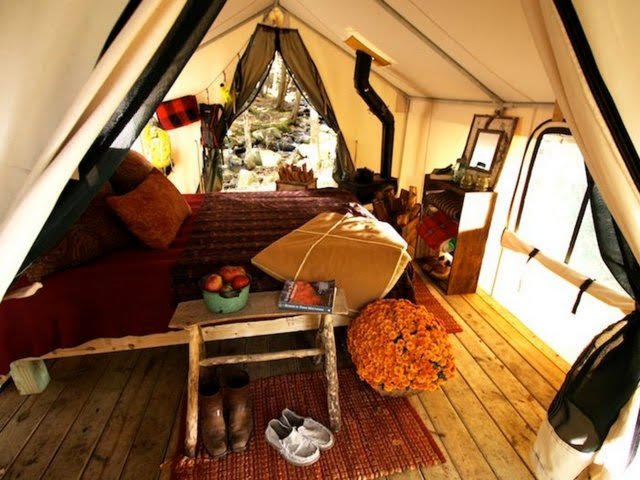 The tents are heated and cooled to keep you comfortable all season long and no matter how diverse the weather conditions get in Upstate New York
Also on the property is a lodge with drinks and snacks. Food is also prepared and provided for you.  Alcohol is not provided but is welcome. I suggest bringing cans to avoid breaking bottles on the property.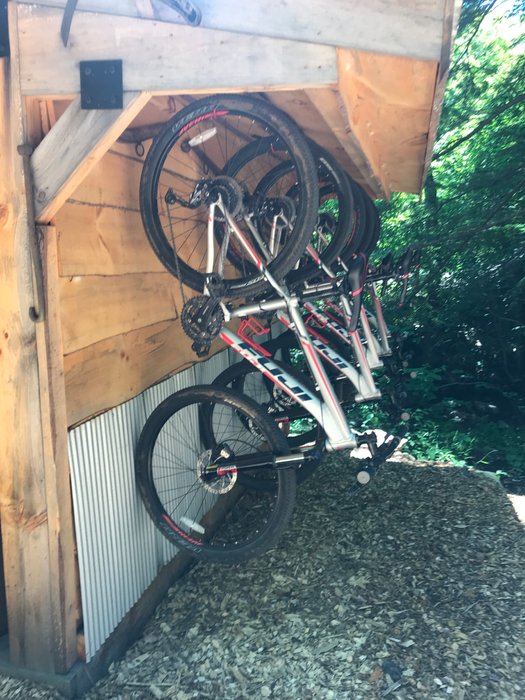 Mountain bikes, kayaks, archery, and many other activities are available for free. You'll also find plenty of hiking trails, bike trails, swimming, and cliff jumping within walking distance. Trail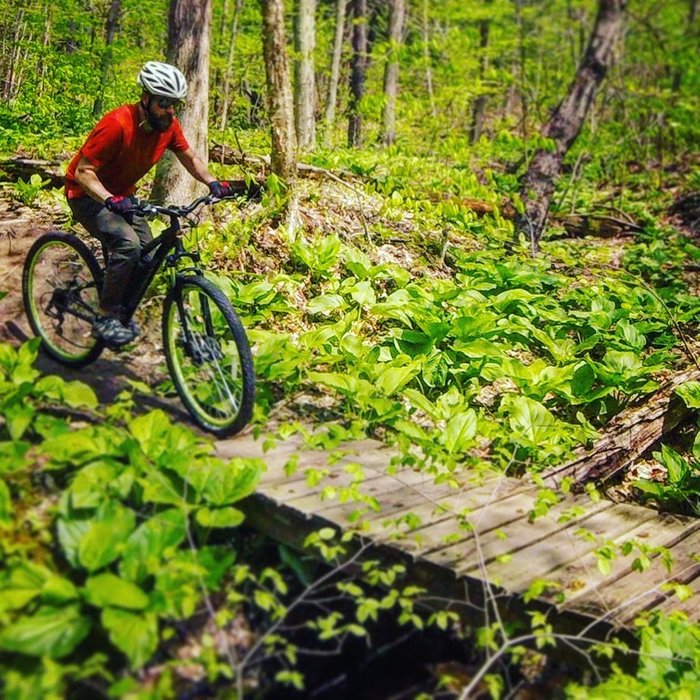 Is Glamping Expensive?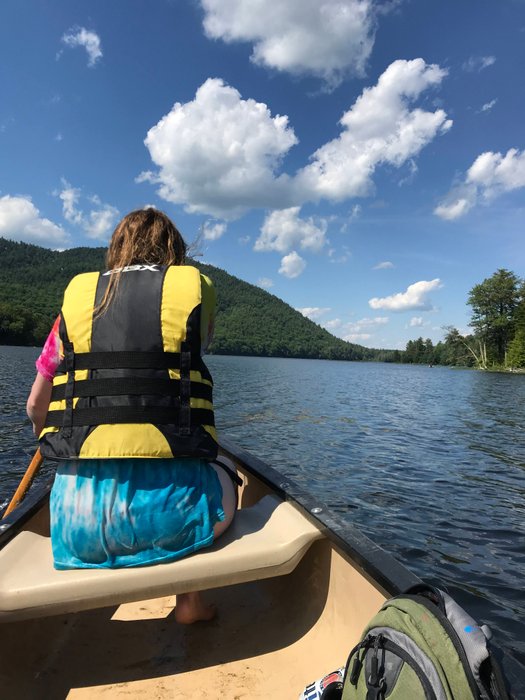 OK, a glamping tent is quite expensive per night. BUT, when I go camping I easily spend $200-$300 per trip even after owning all my own camping gear. Between the beer, whiskey, food, beer, new hiking equipment, replacement parts, and whatever else, camping always ends up being expensive.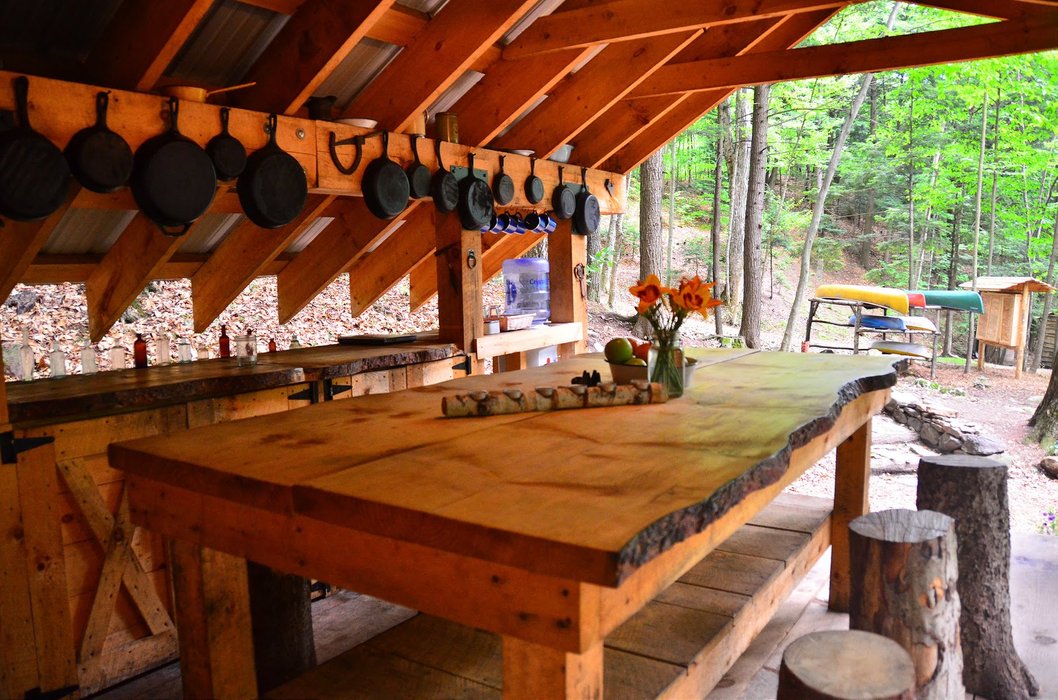 When glamping you don't have to worry about anything. Pack a bag of clothes and fishing supplies and everything else is taken care of for you. You can show up, drop your bag in the tent and head right to the fire and open a cool IPA.
We ended up spending most of the day Kayaking on Garnet Lake. After that, it was time to eat, drink, and party fireside all night with my homies and the cool pups they had at base camp.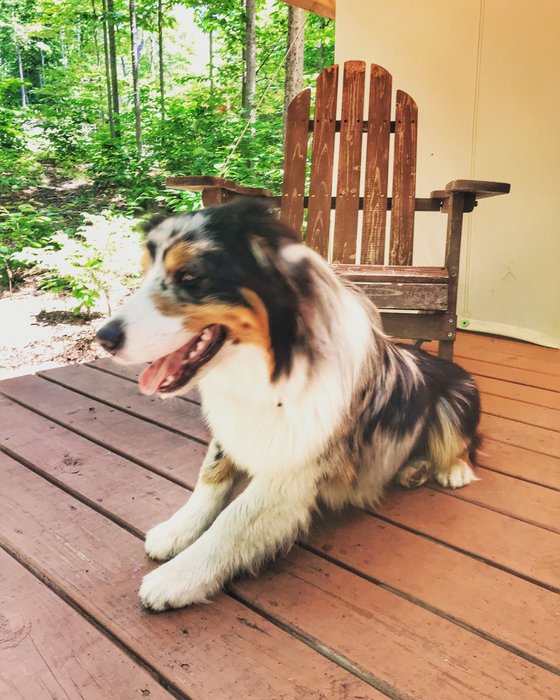 Let's Connect
I hope everyone is enjoying these posts. I'm sure everyone is anxious to get back out on the road and enjoy life the way we could before the pandemic.
I encourage everyone to do what they can to stay safe and stop the spread of Covid. This doesn't mean living in fear. Do what's right and do what you can to stay healthy! Let's beat this thing and get back to traveling!
Currently based in Siem Reap, Cambodia, I'm a solo-traveling digital nomad. Due to the pandemic, I've been living in Siem Reap for almost 2 years now. While I'm hoping to get back on the road soon, I'm not in a rush. 
I'd love to connect with other travelers, digital nomads, gamers, or residents of Cambodia. Don't hesitate to say hi or send me an upvote!
You can learn more about me and my company at OneZen.me.
Socials 
Facebook Instagram Twitter Website