In my last post about my pre-Covid adventures, we reminisced about my time living near Bui Vien Street in Ho Chi Minh City, Vietnam. Today I'm gonna travel back to my first experience in South East Asia, living in Thailand. My first trip to Asia focused on Thailand exclusively traveling to Bangkok, Chang Mai, Khao Sok National Park, and Koh Phangan. I spent almost a month on this island paradise.
This trip was in 2018, well before the global pandemic. I'm hoping we get to experience adventures like this sooner than later. Let's enter the time capsule and head back to 2018.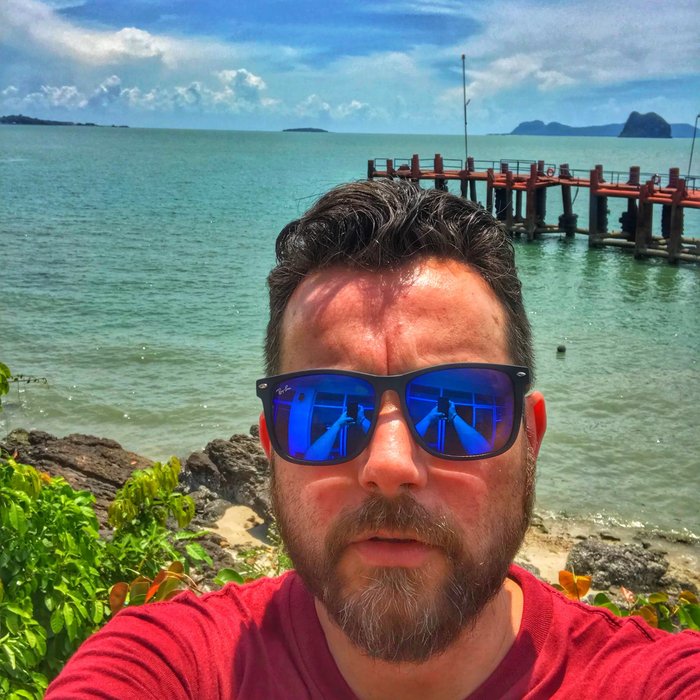 Koh Phangan, Thailand
Situated in Southeast Thailand, Koh Phangan is an island in the Gulf of Thailand. 70 miles from the mainland, the only way to get to the island is by boat or ferry.
On my first adventure here, I had done plenty of research and wanted to experience the duality of this island. On one side you have the wild Full Moon Party every month that is basically a mini-festival once a month on the island. On the other side of the coin, there's a large conscious community on the island. In the middle of the two, it feels less westernized.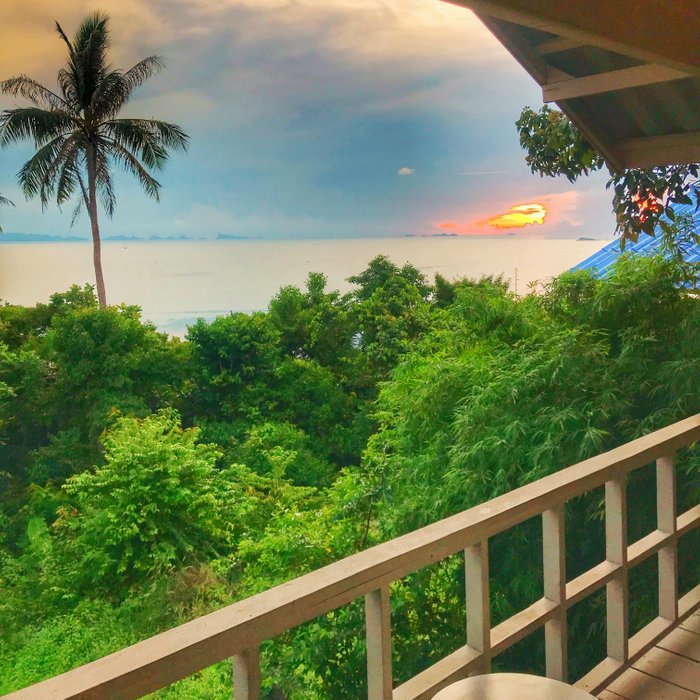 Bluerama Hotel, Koh Phangan
As I was nearing the end of my trip I opted to splurge a little on a room and rented a bungalow at Bluerama. Rooms were actually quite affordable as well. I can't recommend this place enough.
Situated on a mountain, getting up the driveway to the hotel can be quite intimidating on a motorbike.
Once you arrived, you'll get to experience peace and quiet in comfortable, private, and clean rooms.  The rooms also have amazing views of the Gulf of Thailand.
The hotel also has a mountaintop pool, bar, and restaurant that makes you feel like you're living in paradise.  Some of the island's best DJs can be seen here playing sunset sessions for your enjoyment.
Partying on Koh Phangan
When I arrived, I was actually too late for the Full Moon Party. No big deal there is a party every night in Koh Phangan. I found all-night techno-fueled events that were right up my alley. 
Whether you want to travel by boat to dance the night away at Eden or rave in the jungle at the Black Moon Party, there is always somewhere to dance with like-minded people. 
Black Moon Party
The Black Moon Party was a "rave" hosted monthly during the New Moon. Music was heavily focused on psytrance and melodic techno on the main stage. They also featured a cave stage with hip hop and a house music stage. The event would go way into the morning and at least till sunrise. It was a great time and if they ever start doing parties like this again, I wouldn't miss it. It's not just for kids.
Finding the Best Sunset in Koh Phangan at Amsterdam Bar
Amsterdam Bar is world-famous for its stunning views and sunsets. The sunset here rivaled any I've ever seen on my adventures. I'd say they are a close second to sunset in Ibiza. 
The beaches in Koh Phangan
You can find countless miles of beaches on the island. The beaches are surprisingly not crowded as well. You won't have to fight over prime real estate on any beach. You can even find plenty of beaches where you'll be the sole lounger.
Five-Part Koh Phangan Series
So this story turned into a five-post series. Want to keep reading? You can find the rest of the story here...
Koh Phangan Part 1: Bluerama Resort and the Black Moon Party
Koh Phangan Part 2: Beach Life at The Relax Beach Resort
Koh Phangan Part 3: Food in Koh Phangan
Koh Phangan Part 4: Daytime in Koh Phangan
Koh Phangan Part 5: The Full Moon Party In Koh Phangan
Let's Connect
Currently based in Siem Reap, Cambodia, I'm a solo-traveling, digital nomad. Due to the pandemic, I've been living in Siem Reap for almost 2 years now. While I'm hoping to get back on the road soon, I'm not in a rush. 
I'd love to connect with other travelers, digital nomads, gamers, or residents of Cambodia. Don't hesitate to say hi or send me an upvote!
You can learn more about me and my company at OneZen.me.
Socials 
Facebook Instagram Twitter Website