The city of Pattaya in Thailand does not necessarily have the best reputation. Anyone who thinks of Pattaya usually thinks directly of the excessive nightlife, the many bars and sex tourism. For a long time I refused to visit Pattaya. When I finally decided to give the place a chance, I was quite surprised...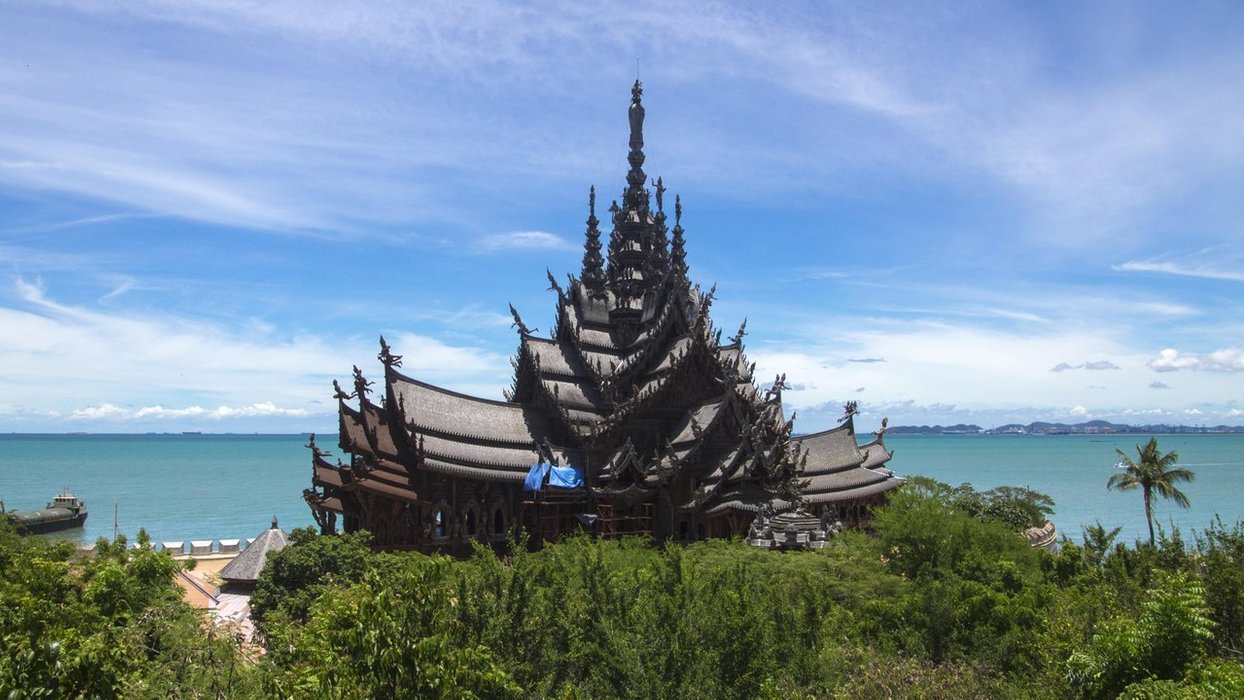 The Sanctuary of Truth
Sure, there are many lady bars in Pattaya and to some extent the cliché is true, too. BUT: There are really only a few streets in which it is so and not the whole city is a party mile. The rest of Pattaya is a normal Thai city, even with some quite beautiful sights. One of them is the Sanctuary of Truth.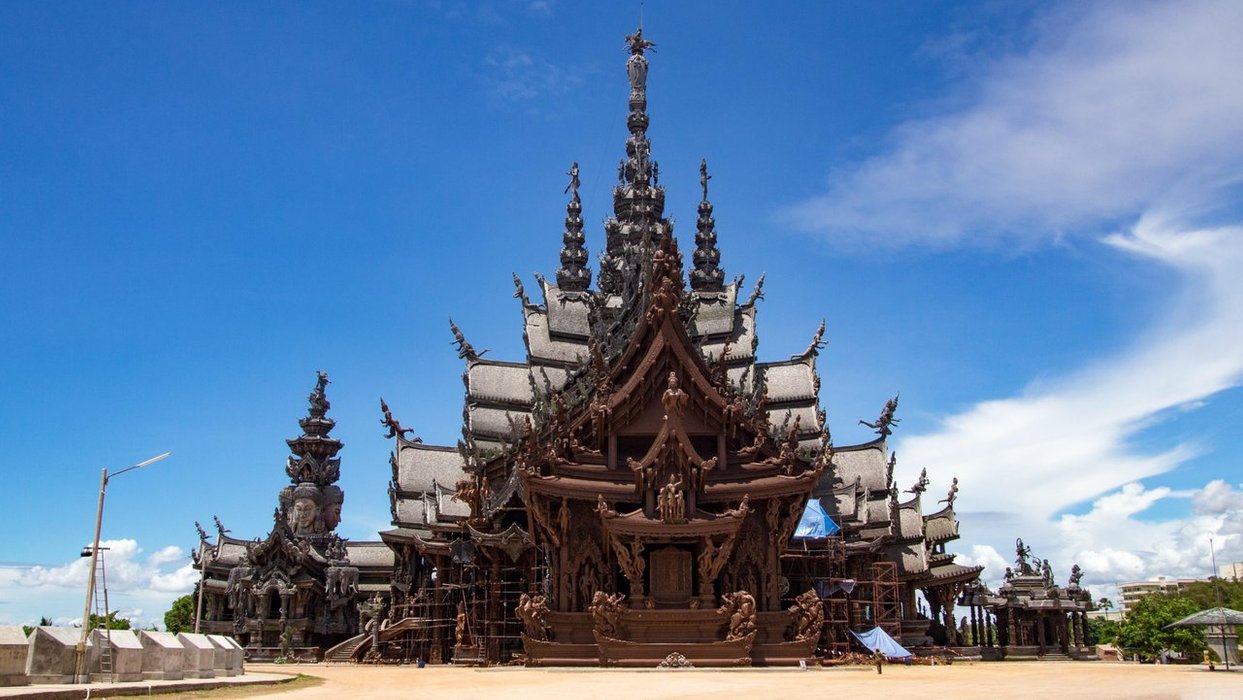 The Sanctuary of Truth is located just outside the city and can be reached either on your own by scooter or by a shared taxi (Songthaew). Although it looks like this, it is not a Buddhist temple. The 1981 artificially created object is an idea of the Thai millionaire Lek Viriyaphant. The building is still partially being built and is far from finished.
The special thing about the Sanctuary of Truth is that it is made entirely of wood. Both outside and inside you will find countless beautifully engraved motifs and statues. Most of them are Buddhist or Hindu influenced. The details are really impressive and it's hard to imagine how such a large building can be made entirely of wood.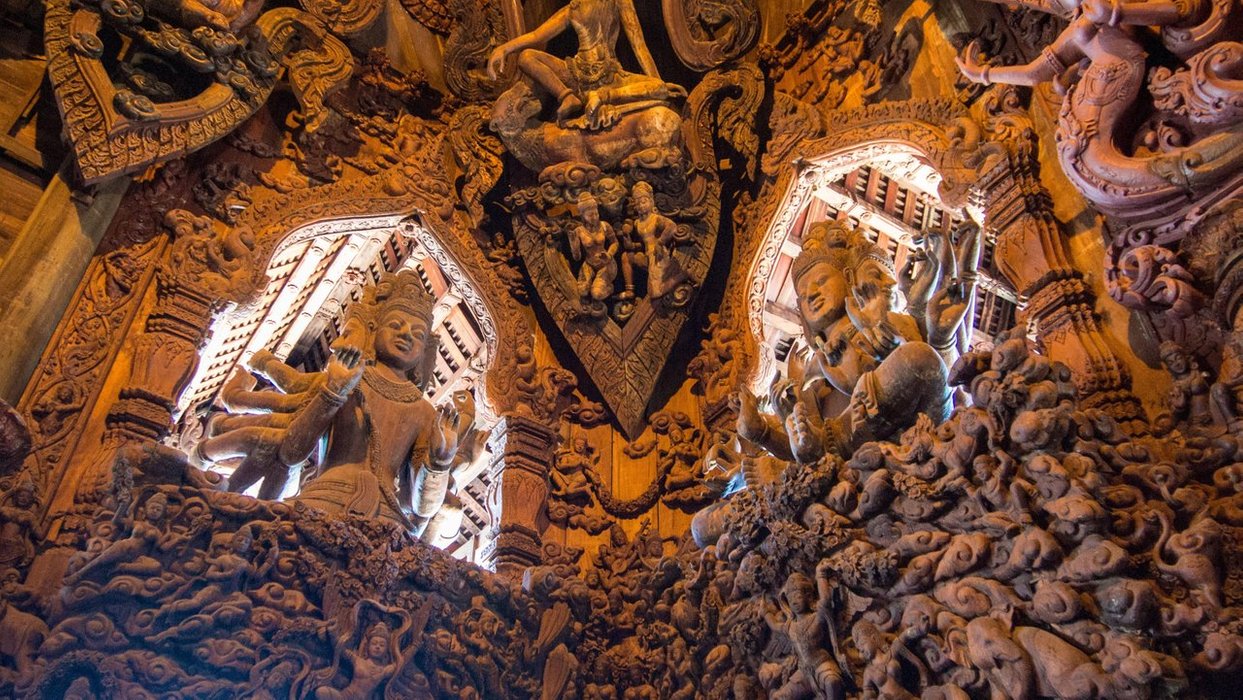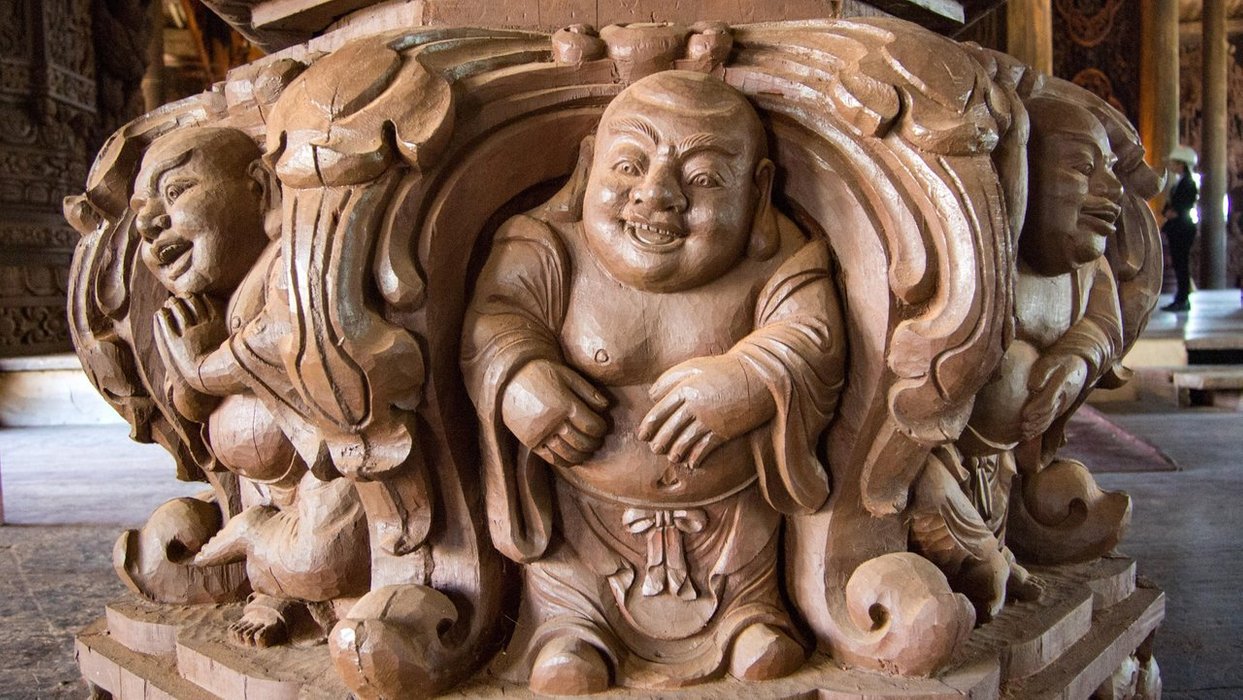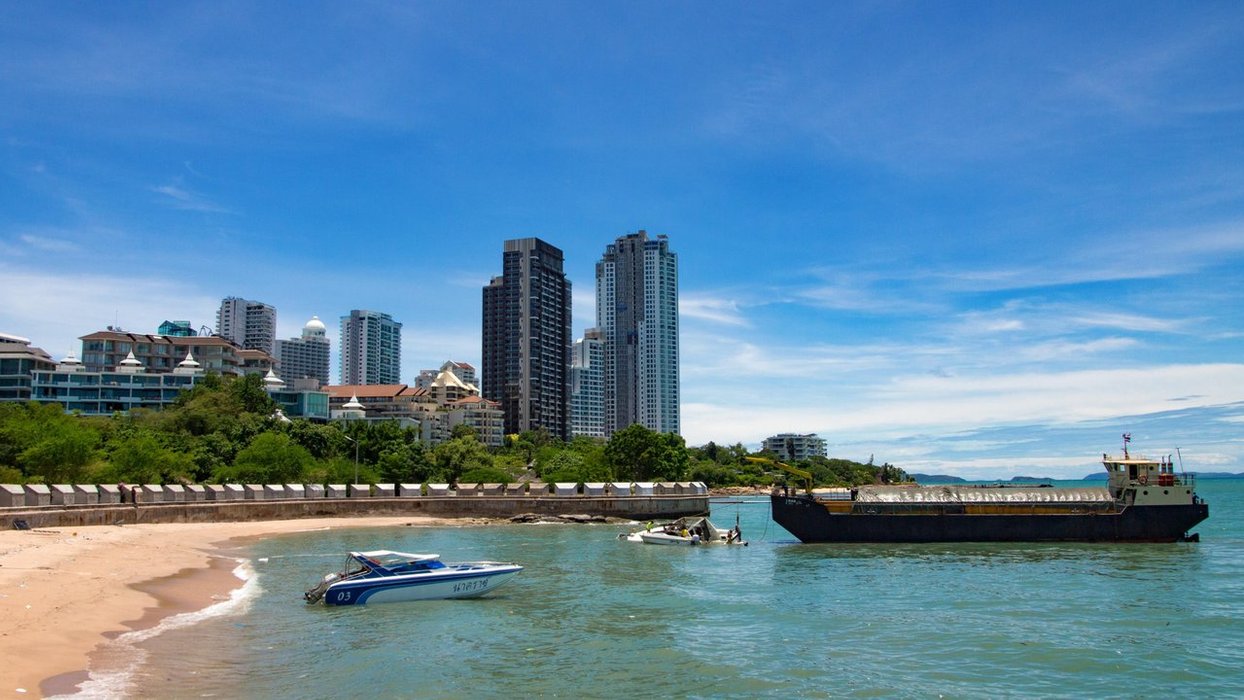 View from the Sanctuary of Truth at Pattaya
Since the Sanctuary of Truth is located directly by the water, you have also a nice view of the beach and the sea from there. Unfortunately, the entrance fee is a little more expensive, but in my opinion worth a visit. I really liked it and I have not seen anything like it in Thailand so far.