A little story from Cambodia. For a long time, I ignored these warnings against thieves in Southeast Asia that sit on the back of a motorcycle. Since 2013, where I travel and even live almost permanently in Southeast Asia, nothing like this has ever happened.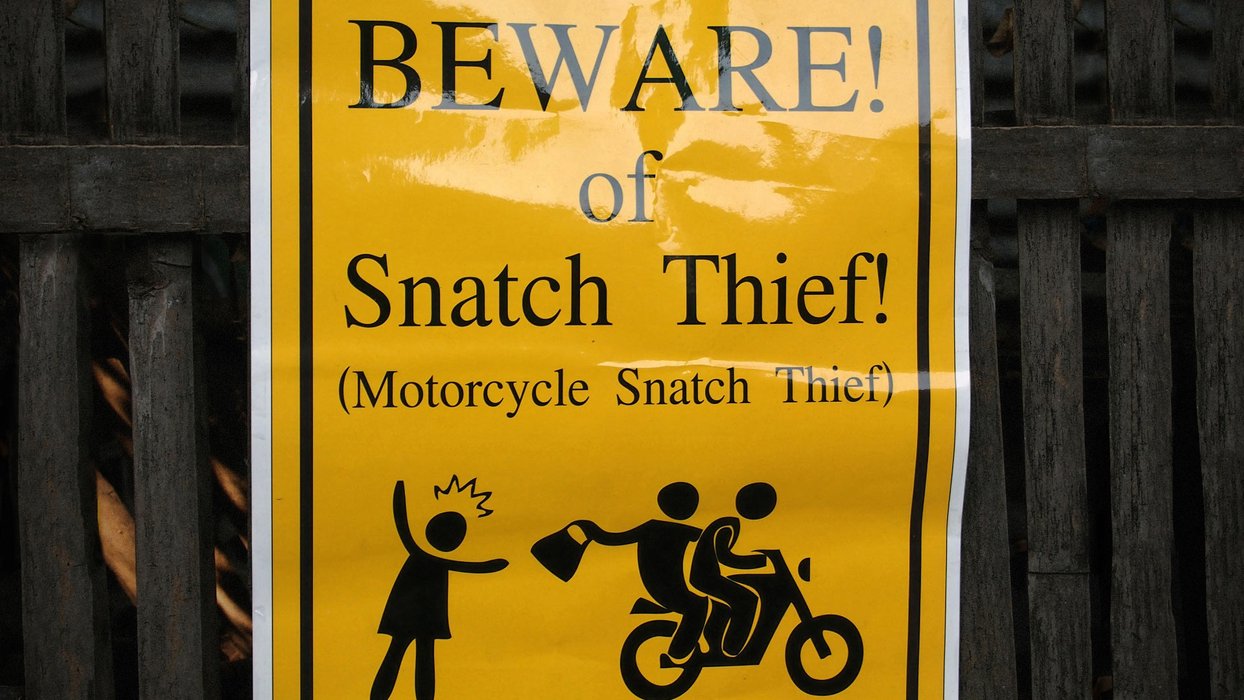 At the end of last year, my blogger colleague Tobi and I did a little Cambodia tour. One of the destinations was the capital Phnom Penh. We always felt relatively safe in the city right from the start, and we were all the time shooting photos on day trips with the Tuk Tuk. Partly even directly out of the Tuk Tuk.
Several times our drivers have warned us not to hold cameras or cell phones out of the Tuk Tuk while taking pictures. Even when we are on foot, we should always take care and never carry bags or technical equipment to the side of the street. Before our first Vietnam trip we also read the warning for Ho Chi Minh City on the internet - of course, nothing happened there.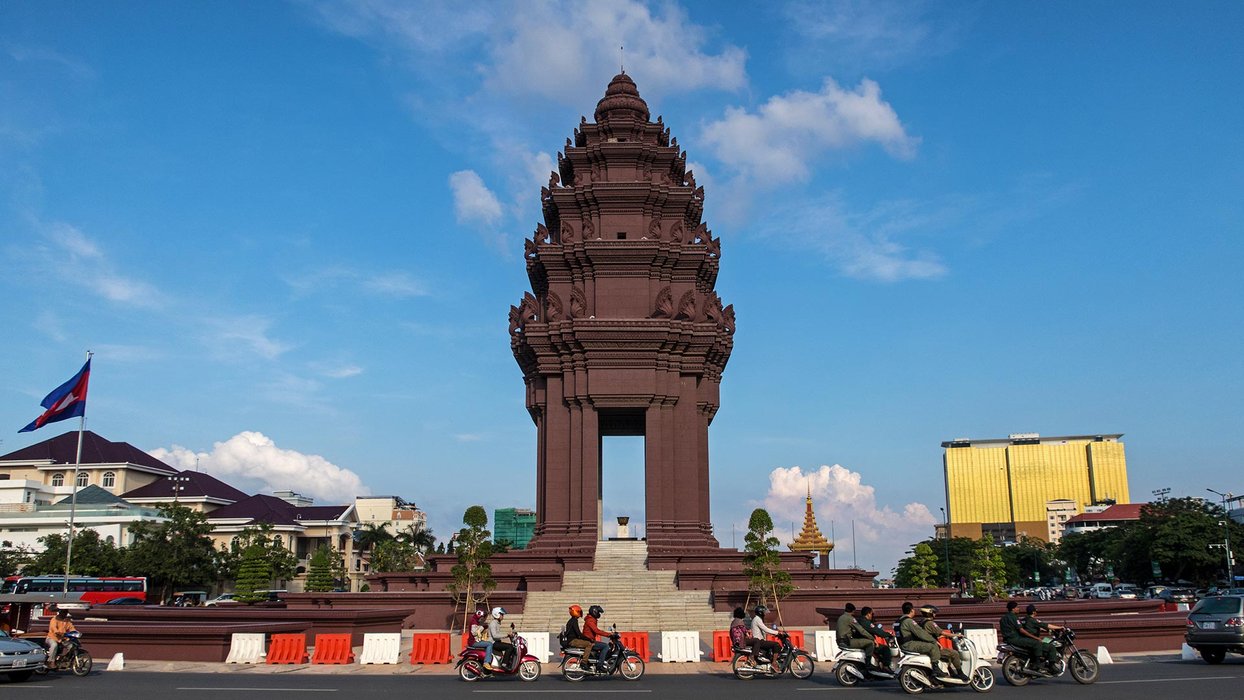 The Independence Monument of Phnom Penh
On the last day in Phnom Penh we even met 2 friends from Germany in the city. A couple who went on holiday in Cambodia and was almost back on their way to Germany. We had a nice evening with many cheap beers, then we went for a little walk in the Riverside area. It was just before midnight. The two of us still wanted to accompany us back to our hotel to say goodbye.
And then it happened! Ironically, when we said goodbye and hugged. Unfortunately, at a brief moment where you simply do not expect it. The thieves tore the purse away from our friend's girlfriend and before we all 4 realized what just happened, the thieves were already on the escape route at full throttle. Our friend even ran a bit behind them, but quickly realized that it did not help. So the handbag was gone once and for all, including the valuables. Luckily, they left their passports at home.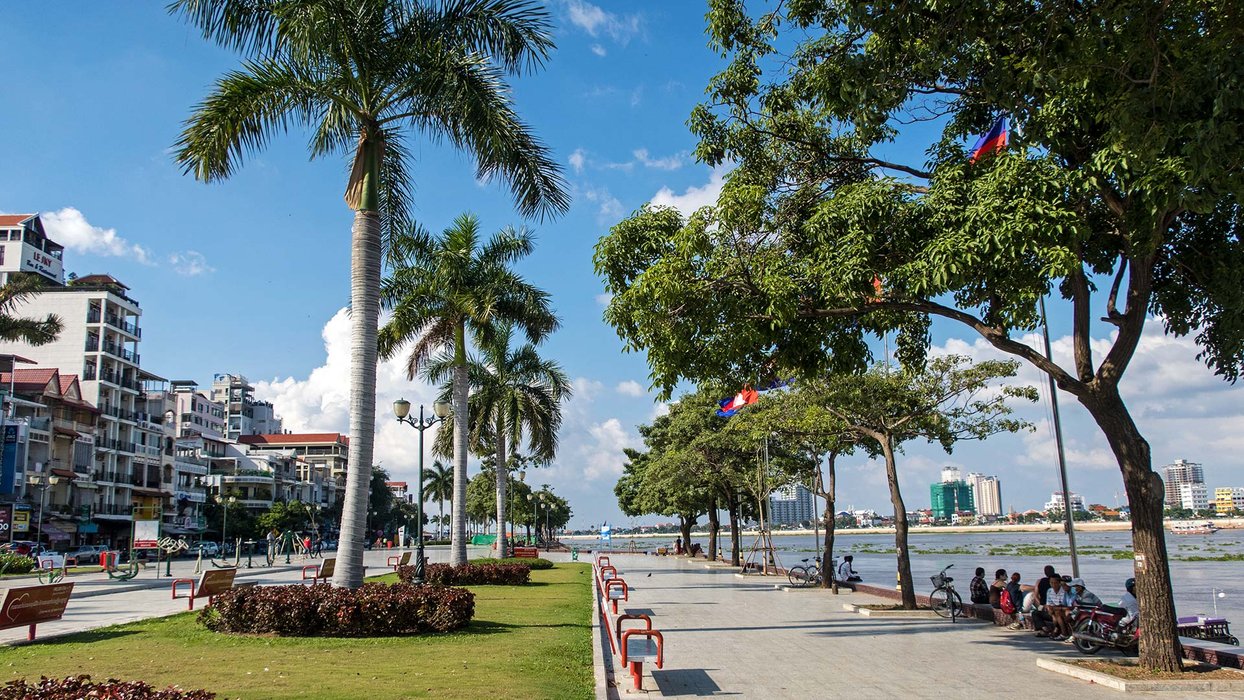 This is almost the place where it happened - of course at nighttime
And that was also the moment where Tobi and me realized that the so-called 'Snatch Thieves' actually exist and it can happen to anyone. Some places in Southeast Asia seem to be more affected, especially Phnom Penh. Still, that would never stop me from visiting this city again. You just have to be careful everywhere and this is especially true for women's handbags and smartphones, with which you make a selfie on the roadside. Even the smartphone can be gone within seconds.
Has something like this ever happened to you on your travels? Do you know more places where people should be careful?