From the main beach of the Cambodian holiday island, where my buddy Tobi and I stayed, to the neighboring Long Set Beach, it normally should be an easy walk. But unexpectedly, it became a very strenuous walk in the heat of Koh Rong. Why? Because we did not inform ourselves before and almost even had to give up.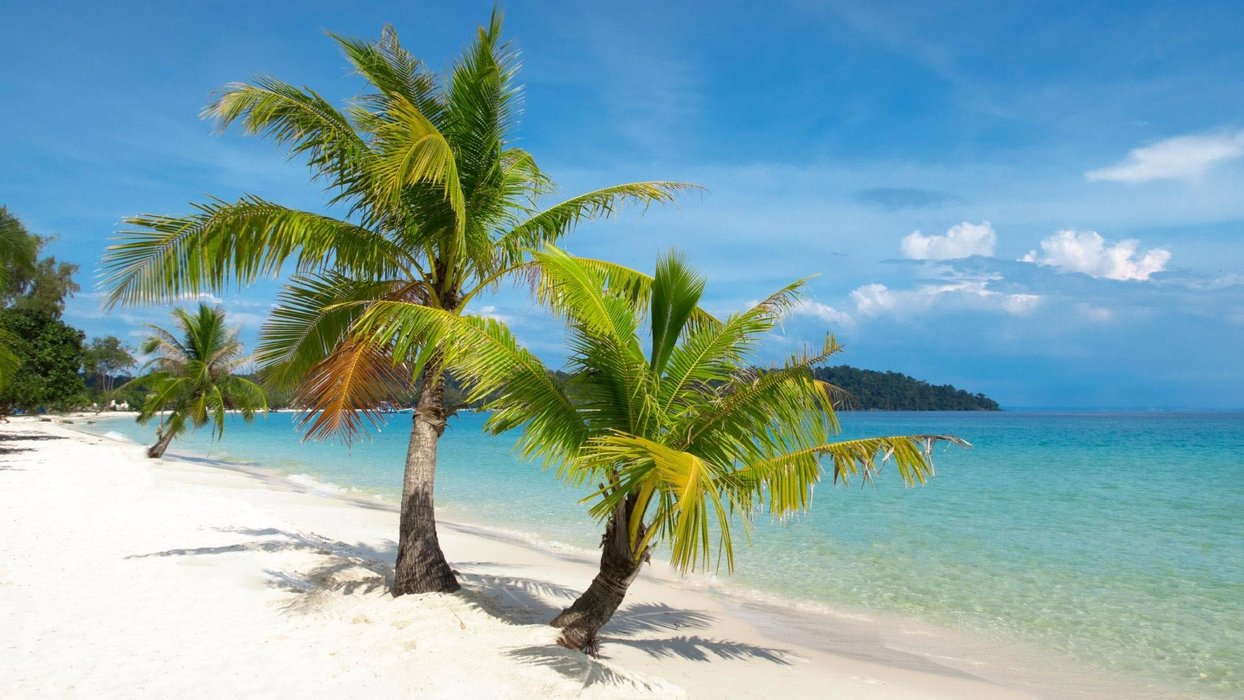 Long Set Beach
There is a dirt road connecting the two beaches. From this road, it leads directly to the beaches namely only over (with the scooter insurmountable) 2 gravel tracks, which one could rather call hiking trails. The crazy thing is that we actually saw some locals driving along this "road".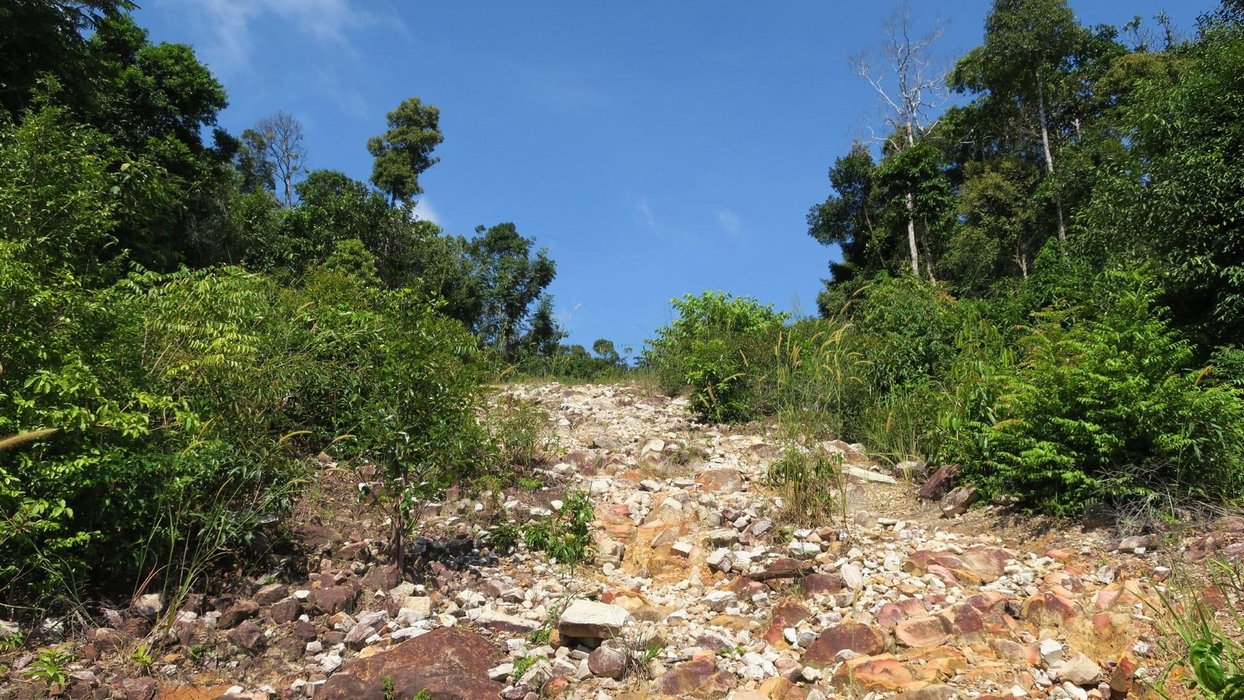 "Road"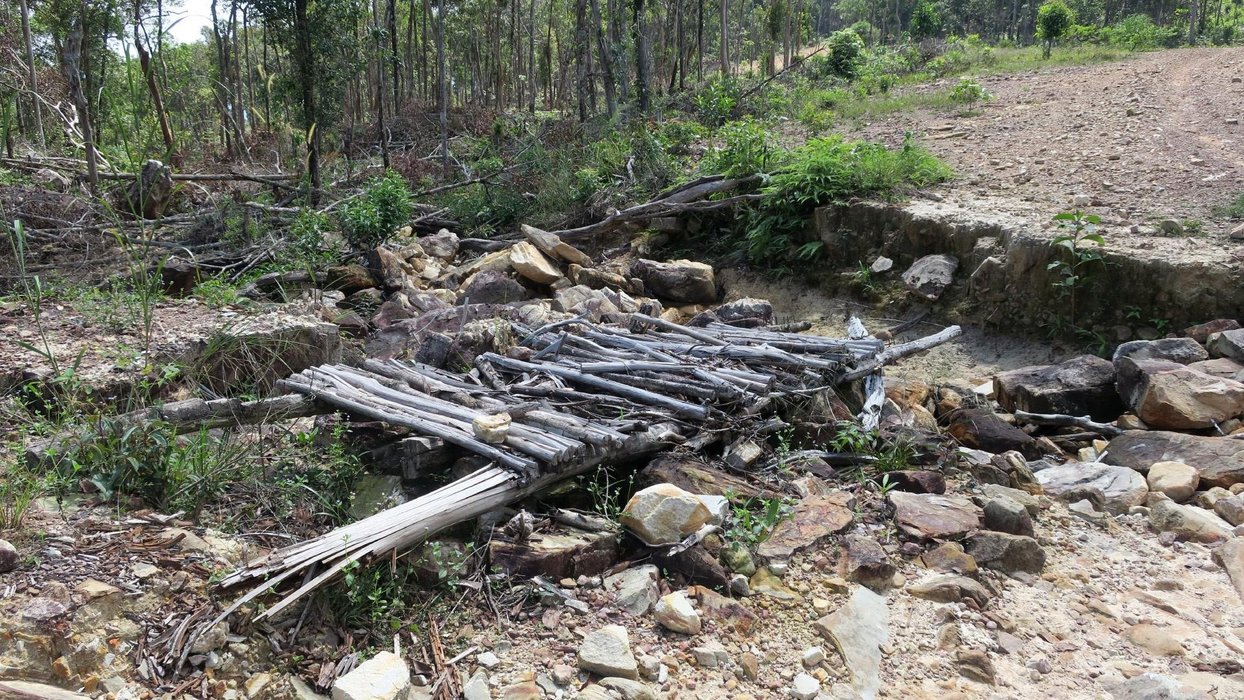 It used to be a "bridge"
When we were finally approximately at the position of the Long Set Beach, we only had to get down to the beach. Somehow. Through another gravel track that we could not find and so wandered around for almost an hour. There was absolutely nothing signposted. We almost gave up, as the midday heat began and we were exposed to the pure sun. Actually, we planned to be already on the beach long ago.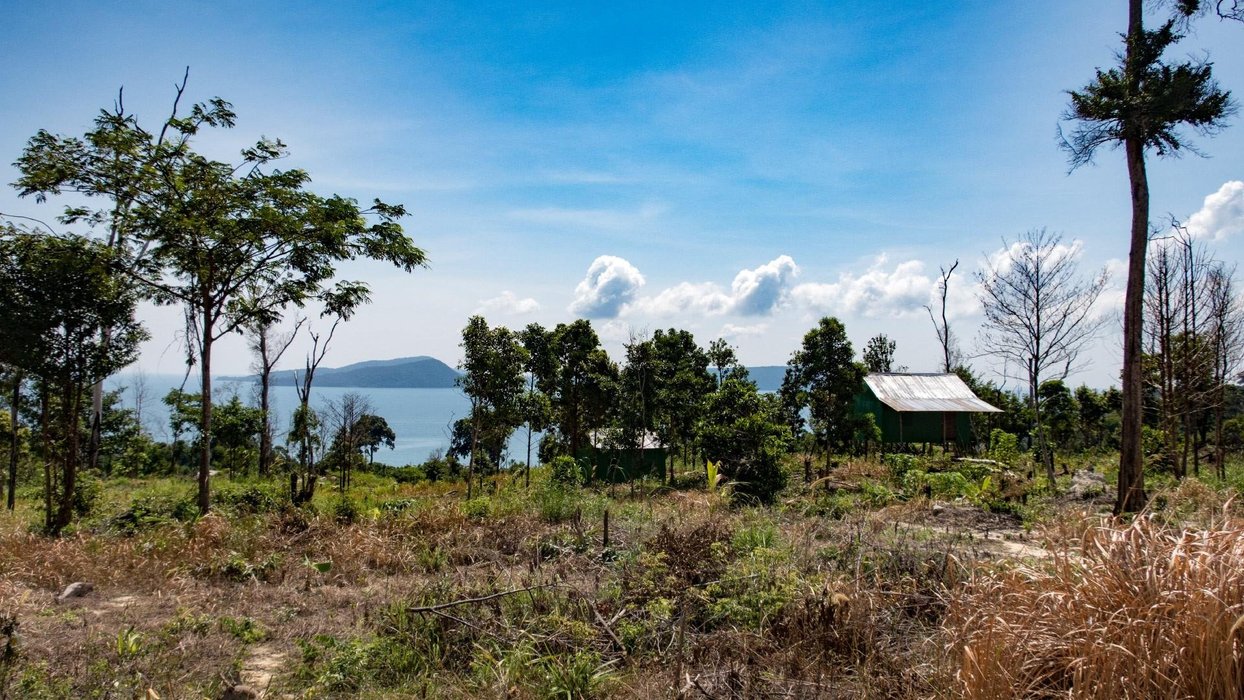 View at Koh Rong Samloem
Arrival at Long Set Beach
After trying to get down to the beach somehow and asking some locals, we finally made it and were totally sweaty and tired when we arrived at Long Set Beach. About 2 hours later than planned.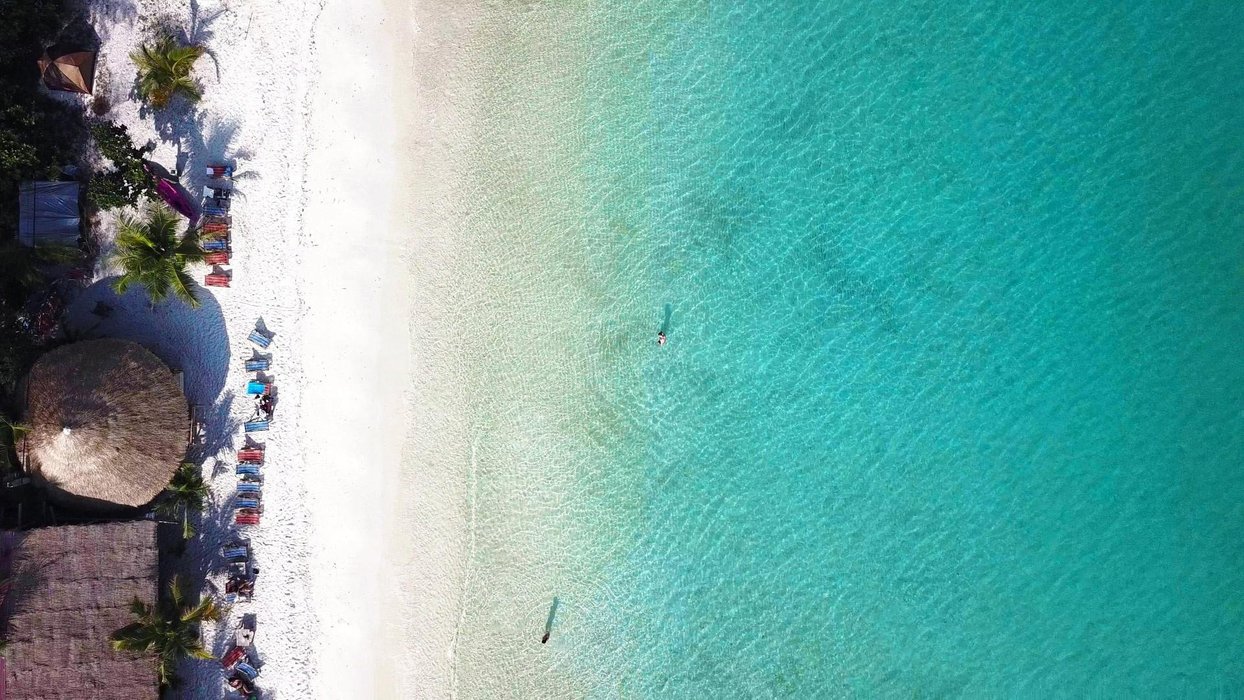 Carrying around the drone until we finally got to the beach was not so much fun, but at the end it was worth it - THIS water!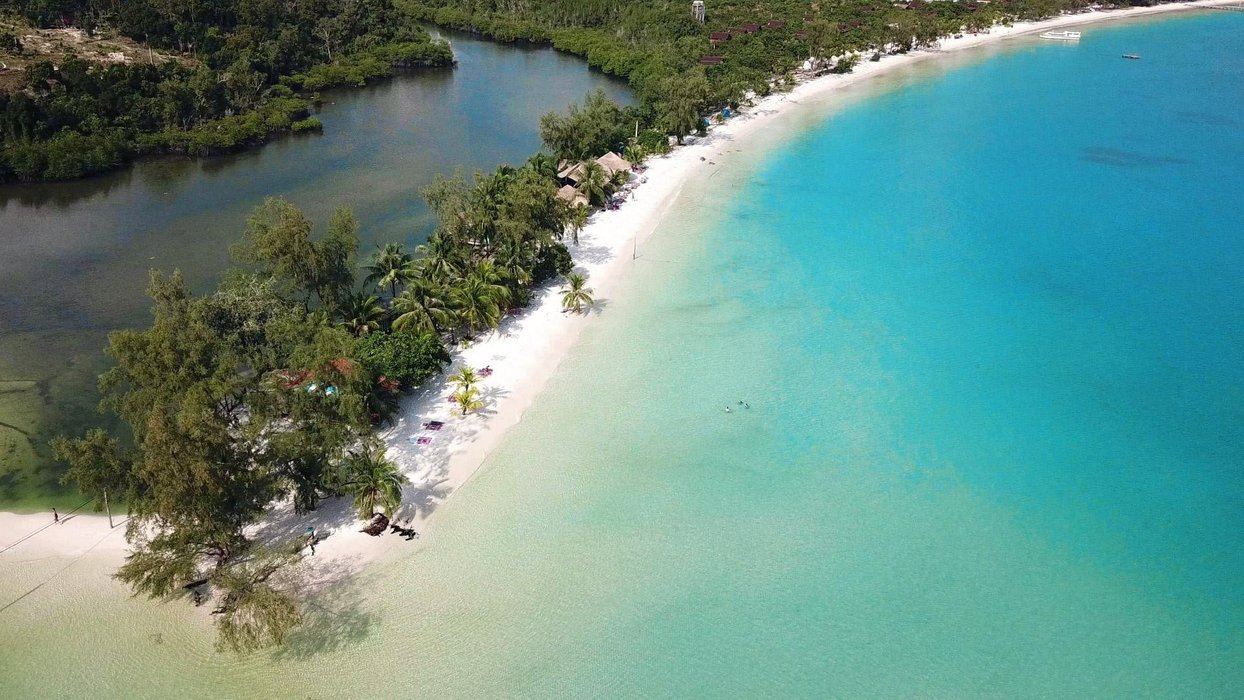 Well, the beach is really nice and it was absolutely worth the effort. And now comes the funny thing: We met a blogger friend there who told us later that there is a much easier way between these two beaches. More exactly, at the Treehouse Bungalows, which takes only about 20 minutes and leads almost directly along the water to the Long Set Beach.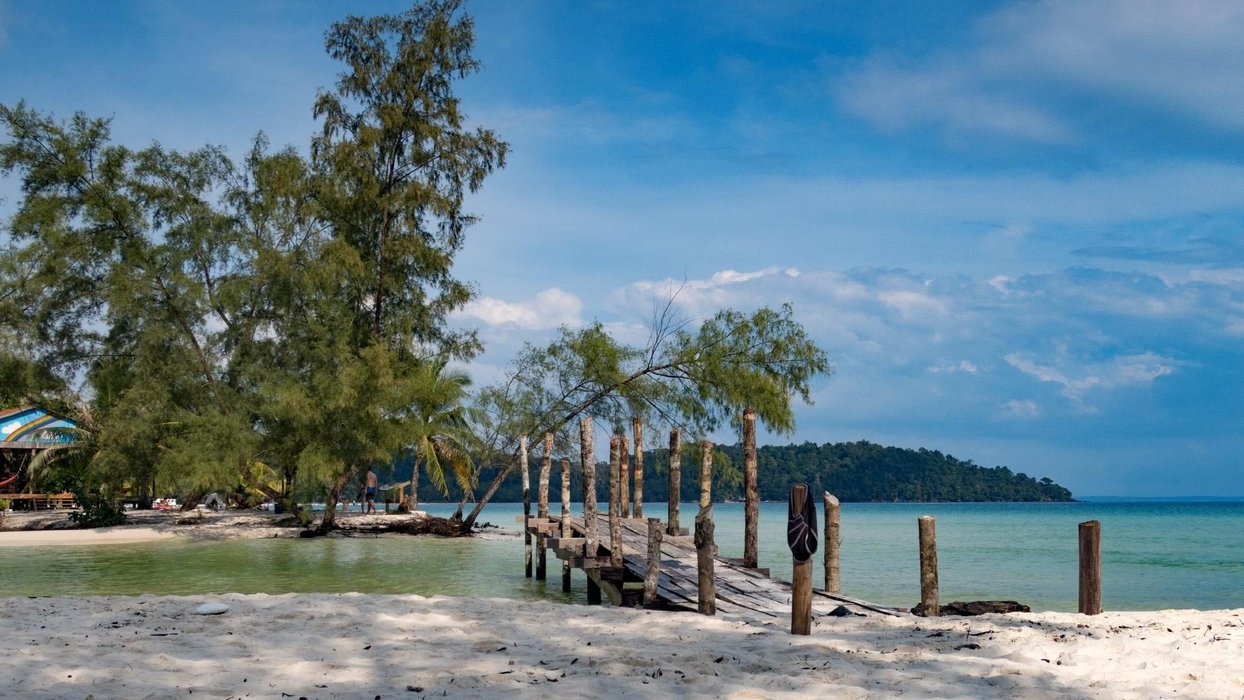 Another broken bridge. Just go through the water. No problem!
Now that we had more than enough of hiking, we just took a boat back to the main beach of Koh Rong and got annoyed that we did not inform ourselves in advance. Well, next time! 😄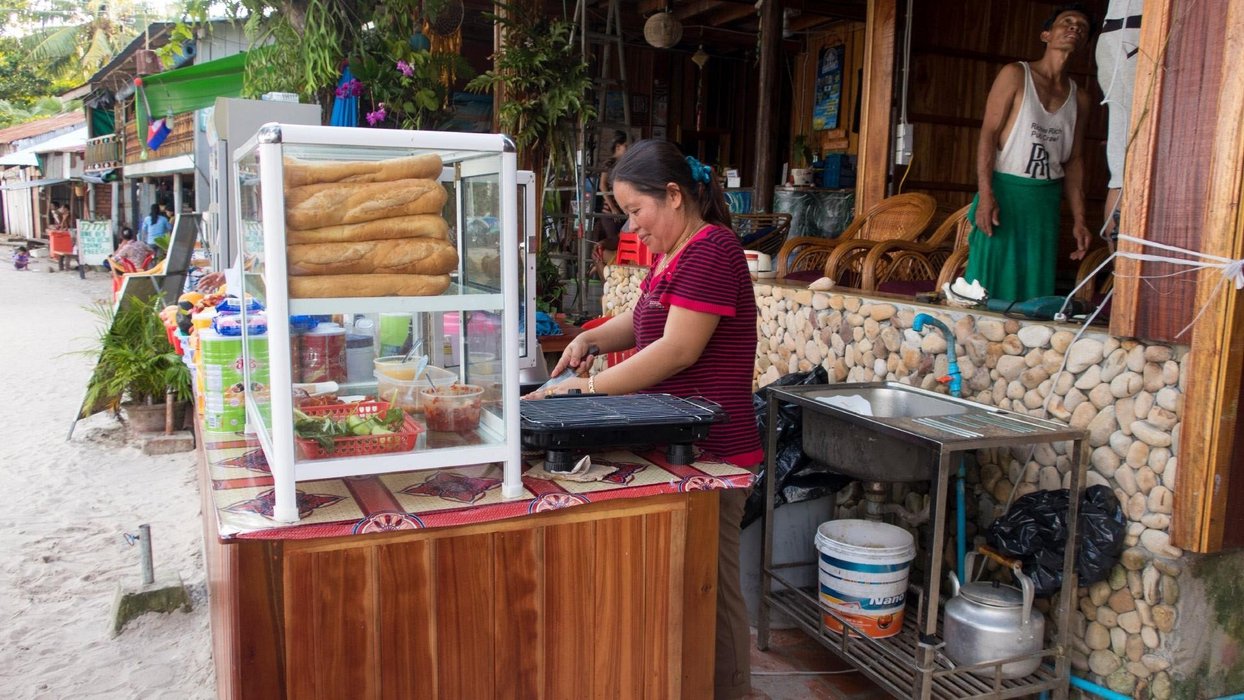 Super hungry afterwards, we HAD to get us one of these Cambodian sandwiches - love it!
Conclusion
When you are on Koh Rong, you should visit this beautiful beach in any case. It's really quiet and offers picturesque beach sections. But don't be stupid like us and just take the short path - or a boat! 😉