It's Balinese New Year (called Nyepi) soon and this is a very special time on the Indonesian island. It's actually even the most important holiday on Bali. Not only on Bali, but also in some minor parts of Lombok Nyepi is celebrated, because a Balinese minority is living there.
Nyepi is not only celebrated for a day. The Balinese people prepare already weeks before the Nyepi day, which is this weekend on March 17. One really interesting thing are the Ogoh-Ogoh monsters that mostly young people start to build weeks ahead.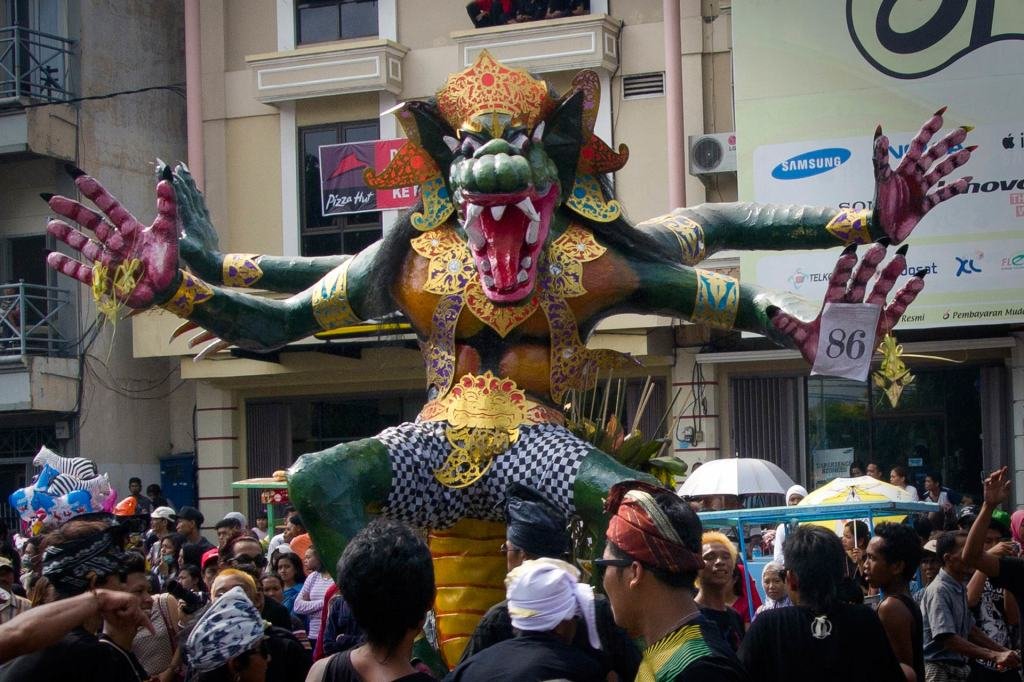 One day before Nyepi day, there are big street parades called Ngrupuk and this is definitely one thing you shouldn't miss when you are on Bali during this time. This is THE big highlight as people walk through the streets of almost every town and village with their Ogoh-Ogohs and loud music.
During my last Nyepi I was on Lombok and there was also a big parade in the main town of Mataram. All of my pictures here are from this event. At the end of the day all the monsters are burnt.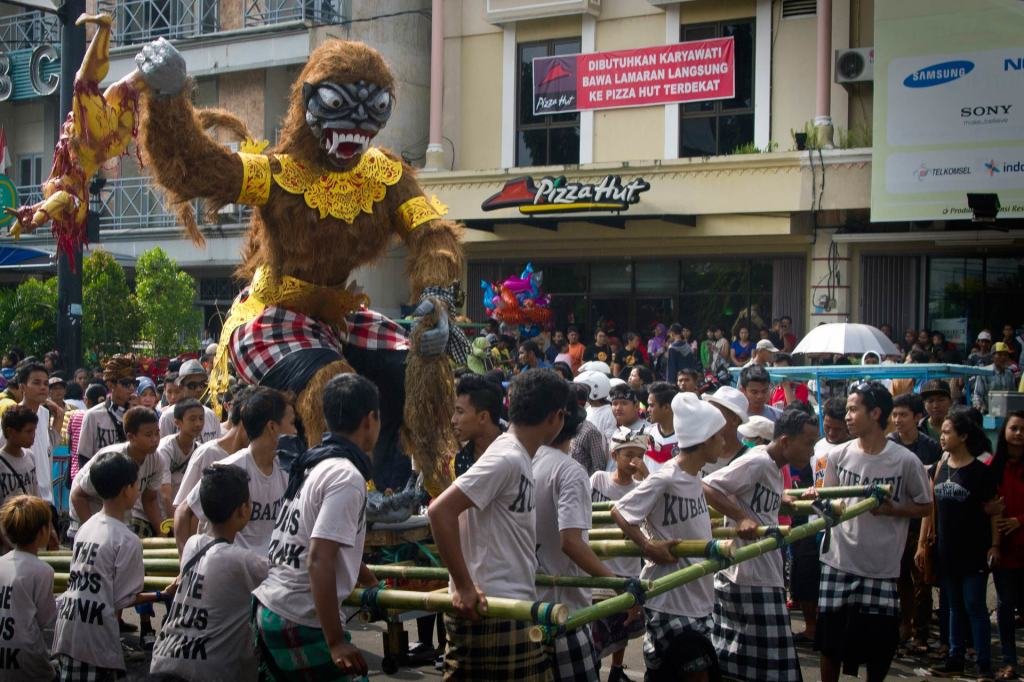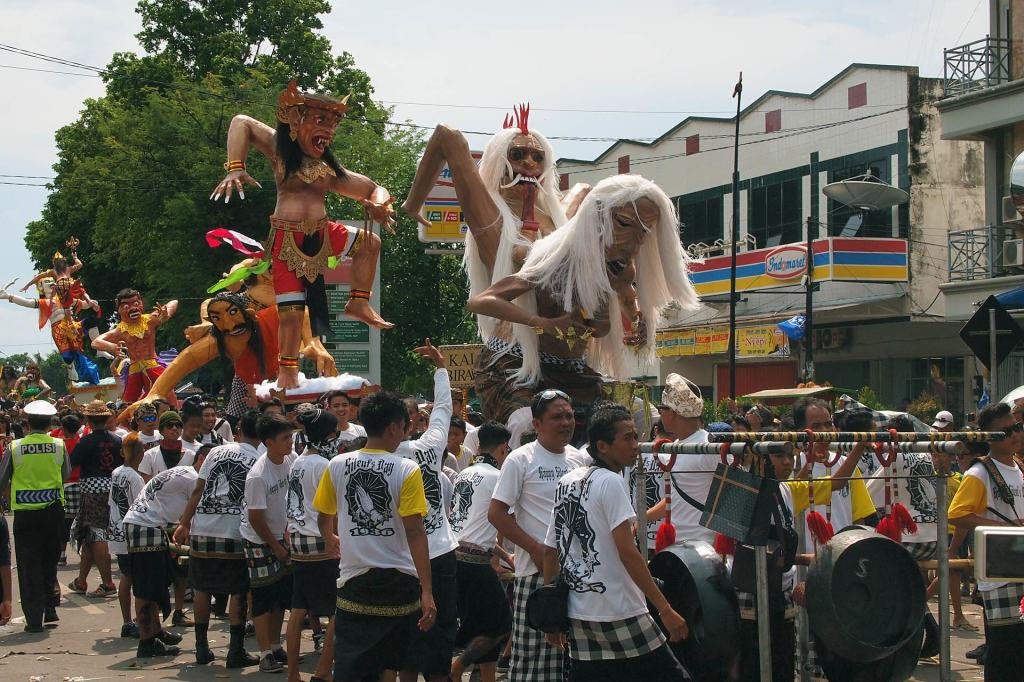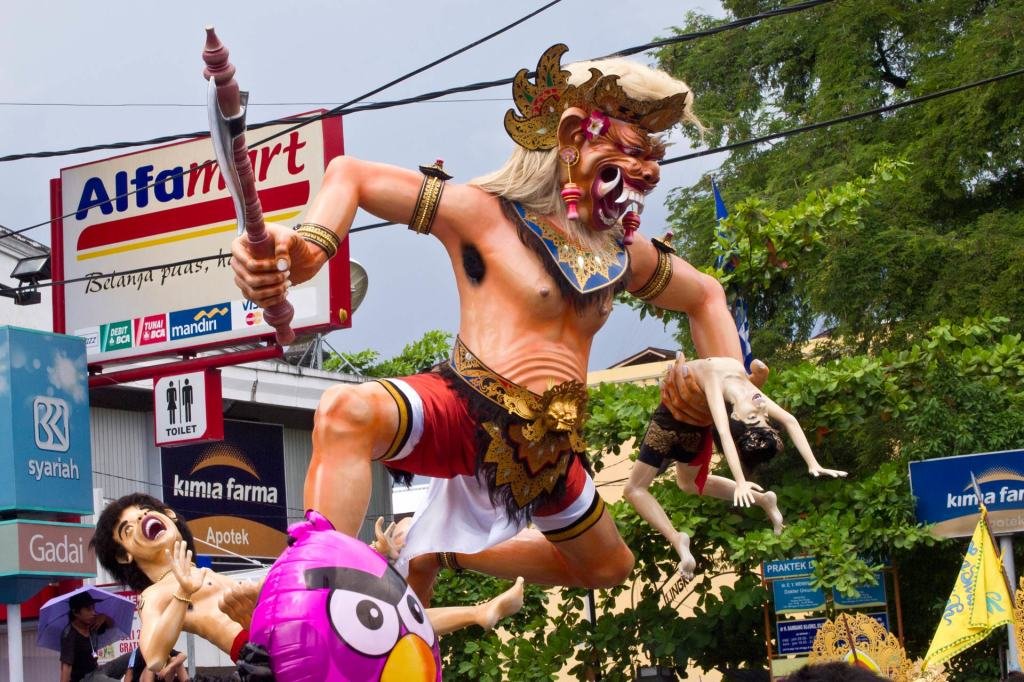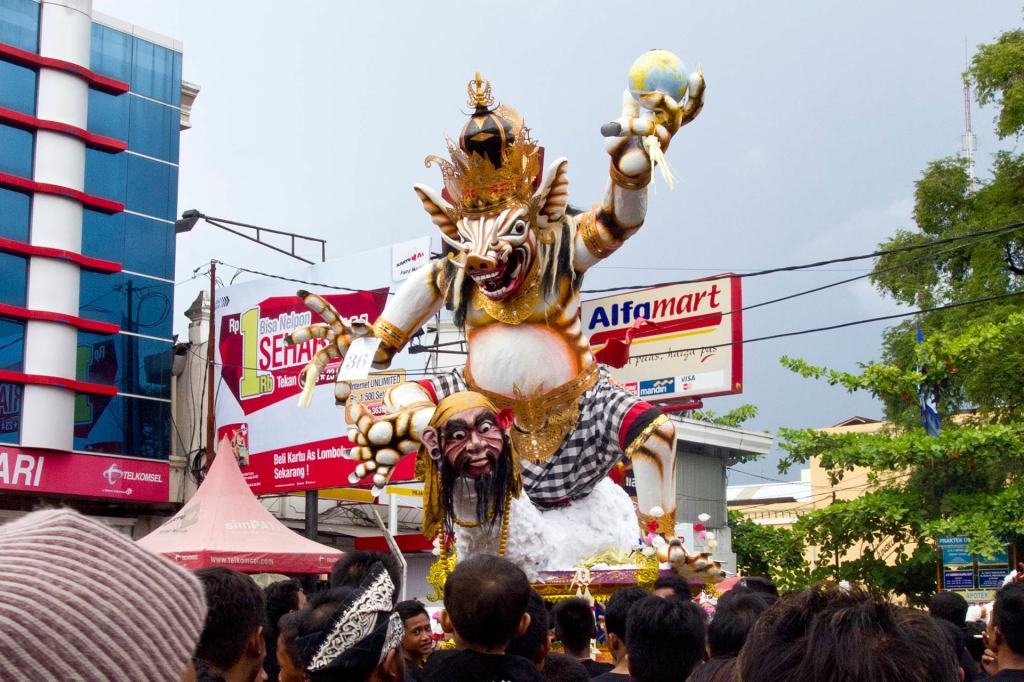 So why do people spend weeks to create these monsters when they all get burnt at the end of the day? Well, in the end the Ogoh-Ogohs serve only one purpose: they are eventually burned or destroyed to symbolically drive the evil spirits and demons out of the village (or town).
Nyepi day
The day after these "exorcism" rituals, it's finally Nyepi day. This is the day of silence and meditation and the actual holiday. Nyepi is a public holiday in whole Indonesia, although the majority of the country is Muslim.
And they take it really serious with the day of silence: no work, shops are invariably closed, nobody is even allowed to leave the house. No television, no music, even no bright light, no alcohol and no sex. This also applies to tourists. So if you will be on Bali during this day, make sure to go shopping at least one day before. Most hotels will tell you about this and some of them even make exceptions for tourists so you can move inside the hotel area.
By the way: If you are planning to go to Bali on Nyepi day, just forget about it. Everything (really!) is closed, even the airport. That means on Nyepi day there are no airplanes landing at Bali airport.
Happy New Year 1940, Bali!
(It's 1940 according to Balinese Saka calendar)