On a Phuket trip, a visit to one of the most important and famous sights should not be missed. The Big Buddha, in Thai called Phra Phuttha Mingmongkhon Akenakkhiri, is the island's landmark and in my opinion a must visit.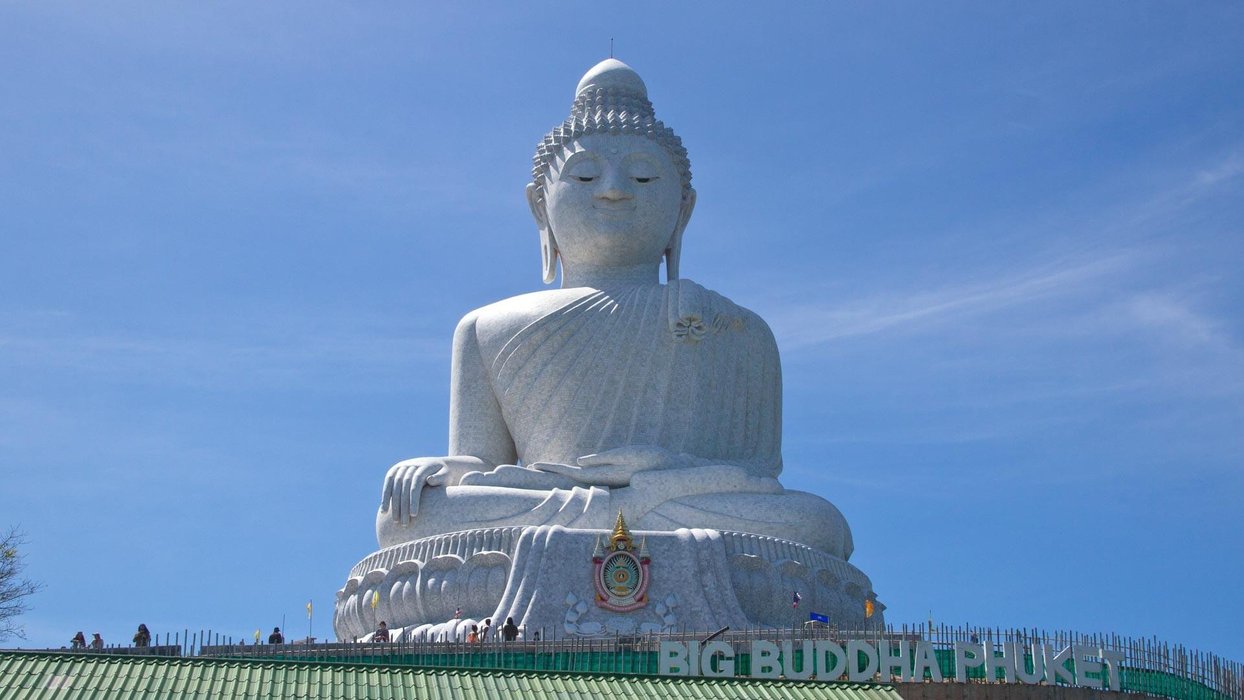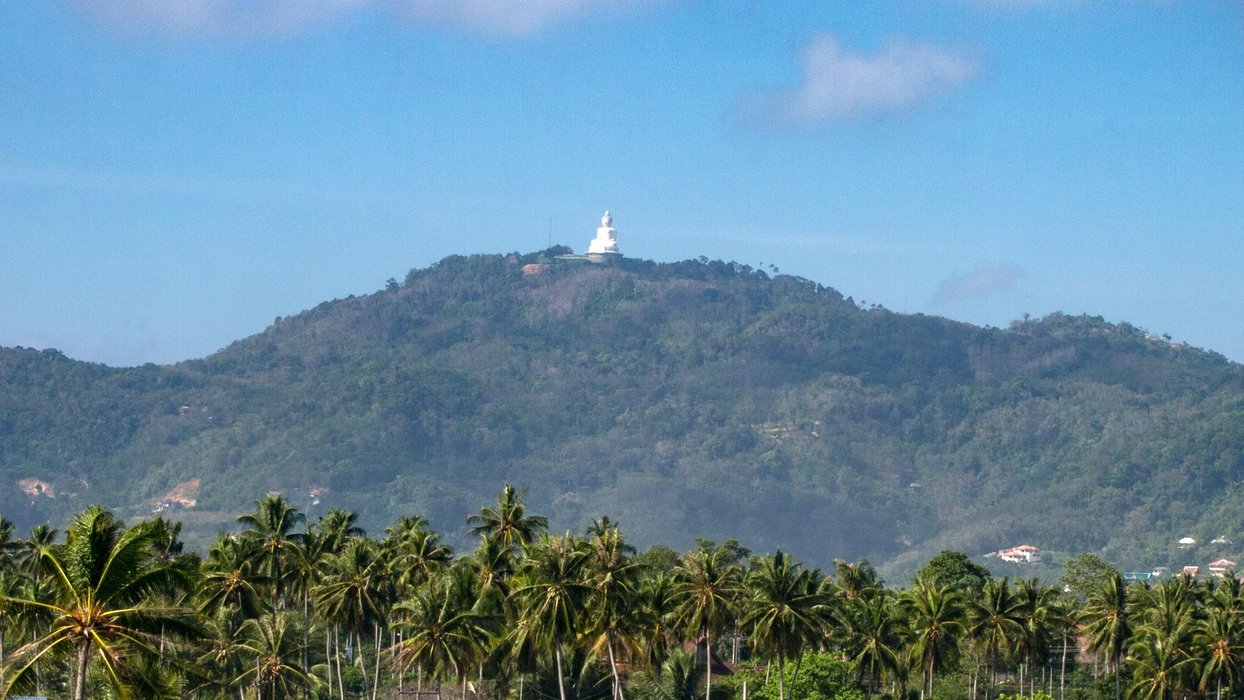 The 45-meter statue was completed in 2008 and you can see it from many places in Phuket. Although the Big Buddha is already very touristy, I find that a visit is well worth it. The view from Nakkerd Hill (Khao Nakkerd), the mountain on which the Big Buddha stands, is terrific! Especially the view of the bay of Chalong is very nice, but you can also see many other parts of Phuket from up there.

View at Chalong and Chalong Bay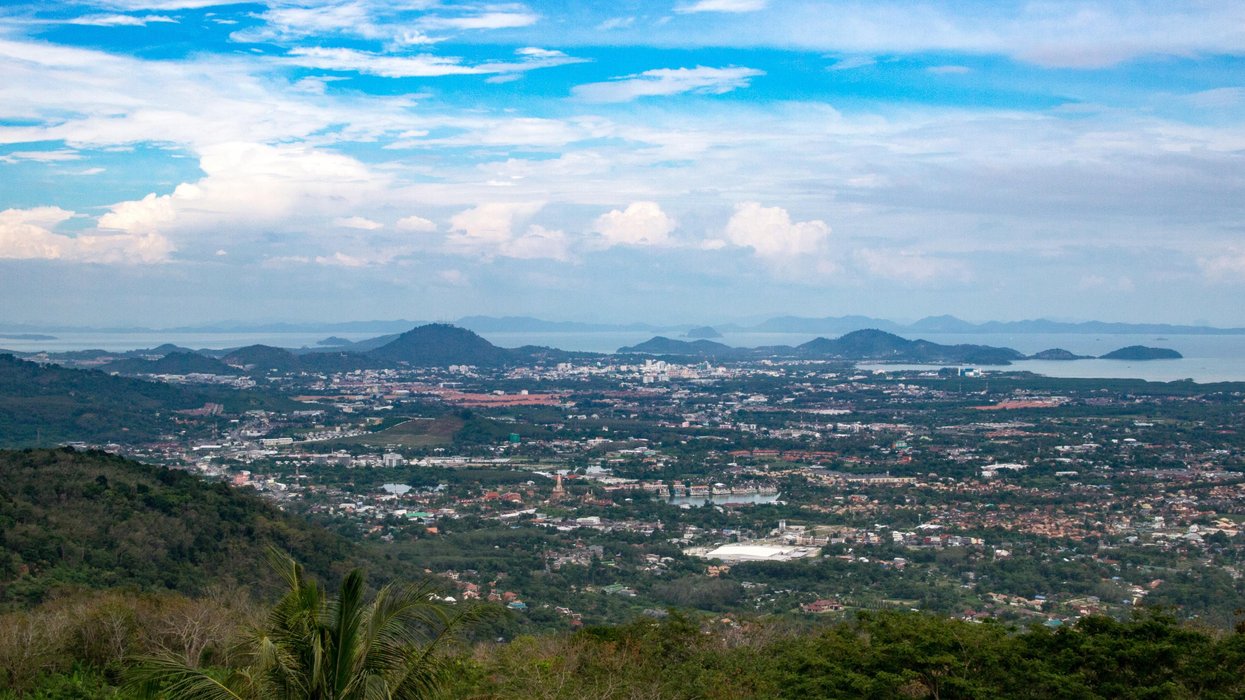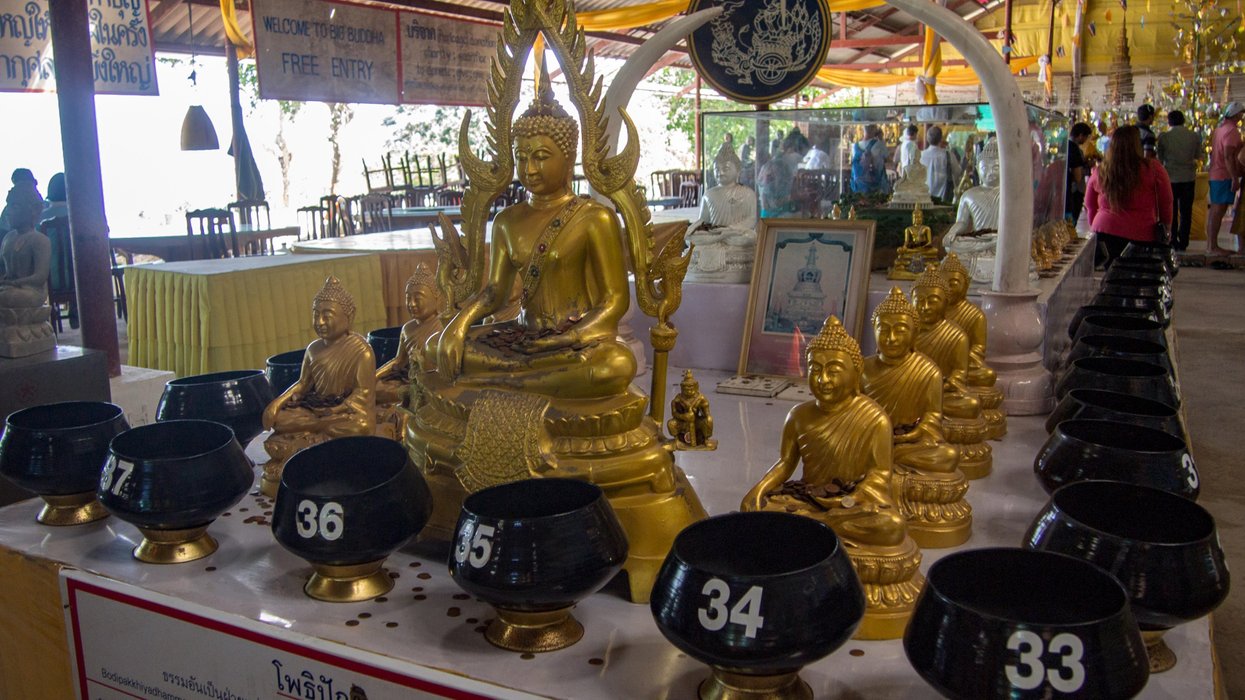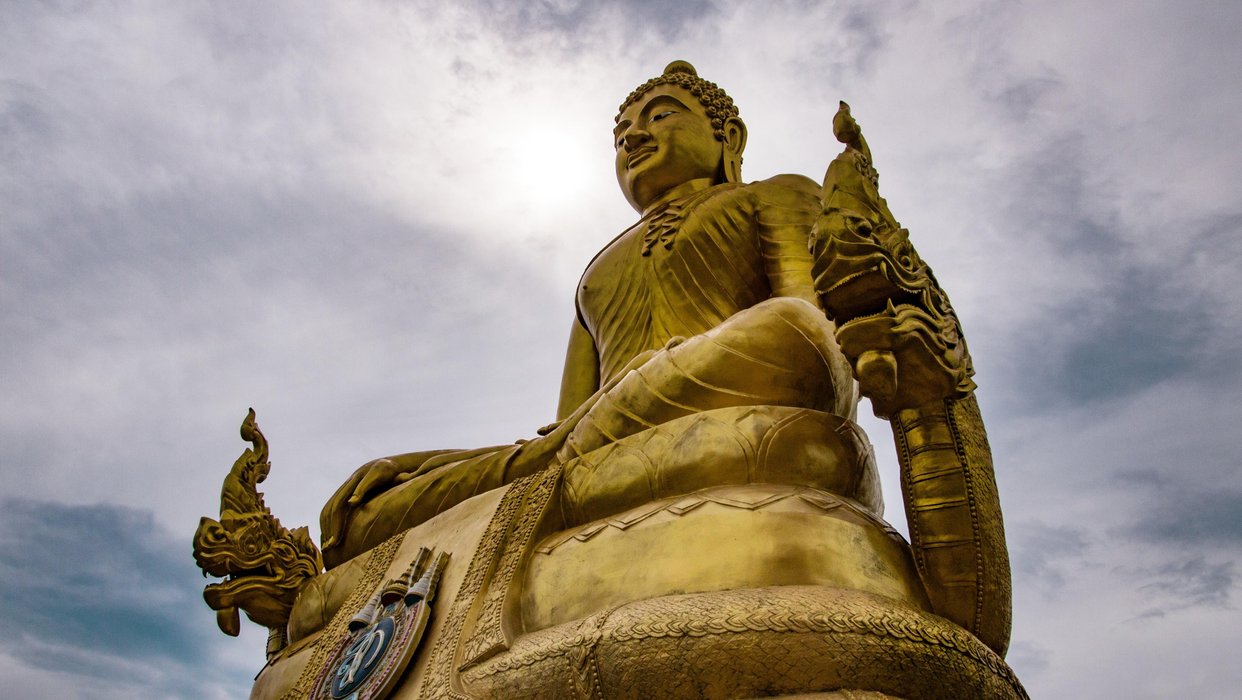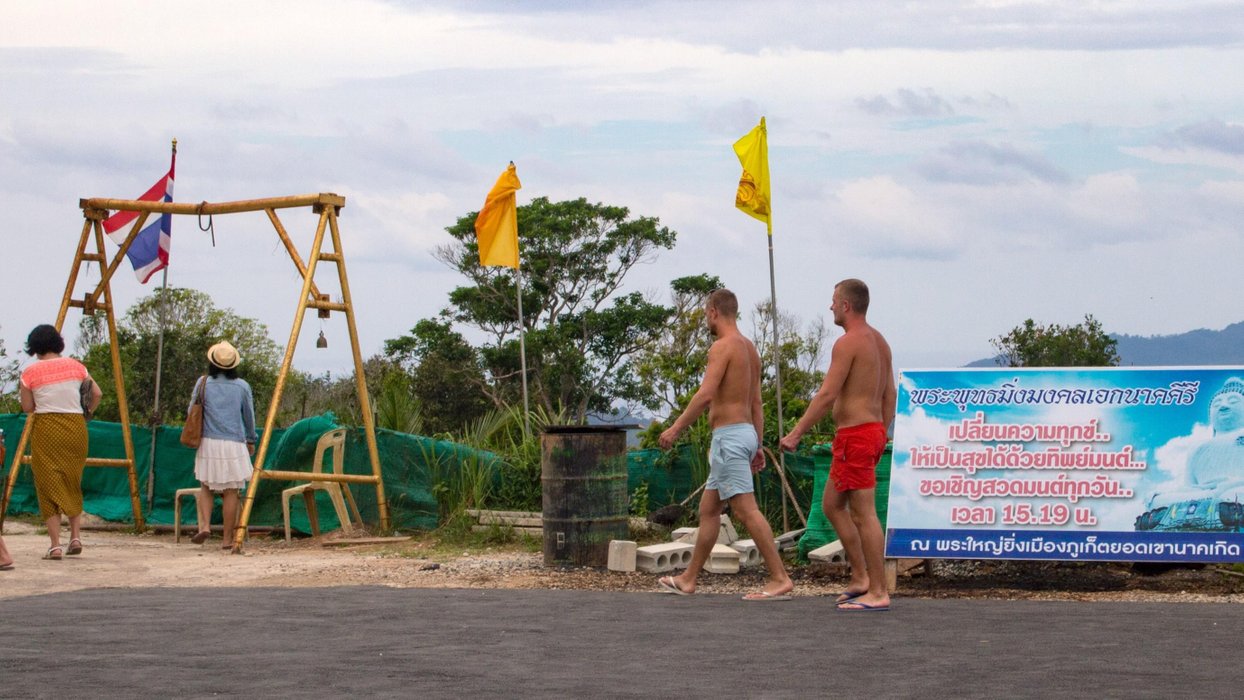 Negative example: Like the two, you should not walk around in any temple in Thailand
How do I get to the Big Buddha?
Tours are available almost everywhere in the tourist areas of Phuket. Sometimes these tours are linked to other activities (any tours related to elephant riding etc. should definitely be avoided!). Also, the journey by taxi is possible, but you should negotiate the price in any case.
Most interesting is a trip on your own, e.g. with the scooter. But only if you are able to drive your scooter safely and, of course, have a legal driving license. The traffic on Phuket can be very chaotic (depending on area and location) and the way to Nakkerd Hill is very steep. Nevertheless, the roads are all well developed. Since most of the important places on Phuket are signposted, you can first orientate yourself to Chalong. From Chalong there are already signs to the Big Buddha, which you only have to follow. Even with the car, a journey on your own is of course possible and in front of the Big Buddha temple there is a big parking area.
You should also not miss the viewpoints just before the summit. You can stop in one of the cafes and enjoy the view of Karon Beach for example.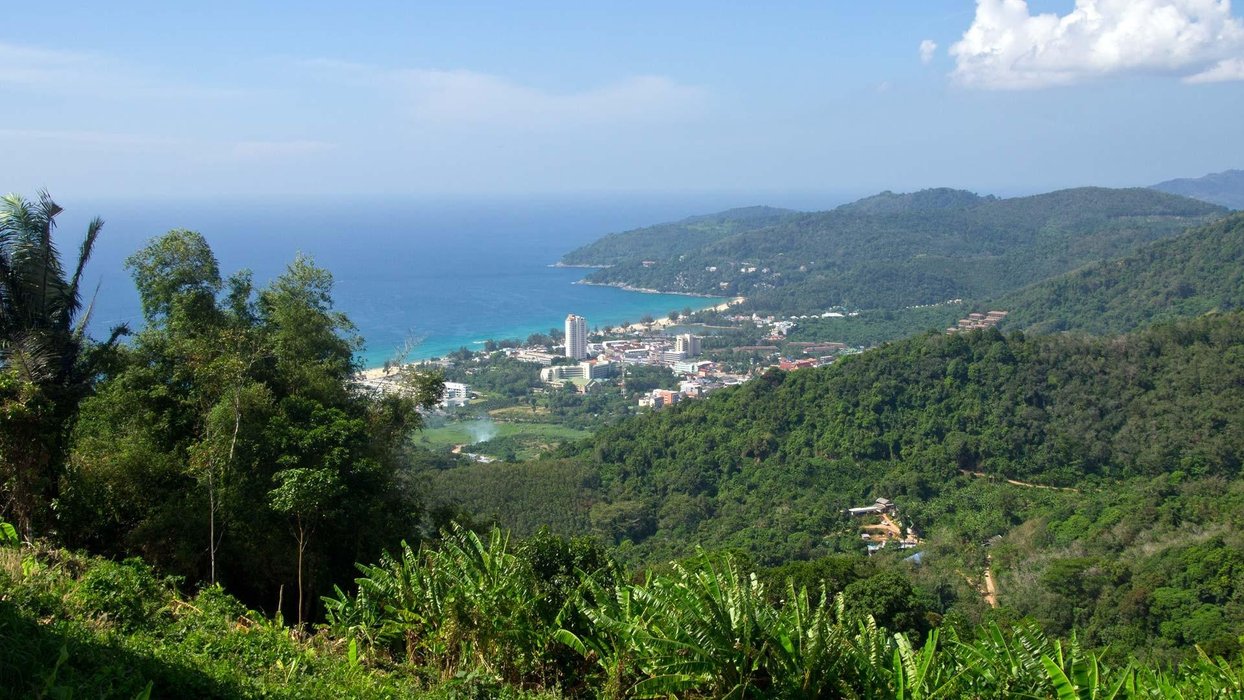 View at Karon Beach
Conclusion: A half-day trip, which is definitely worth it. There is no entrance fee to the Big Buddha temple, but a donation in the temple is of course always welcome.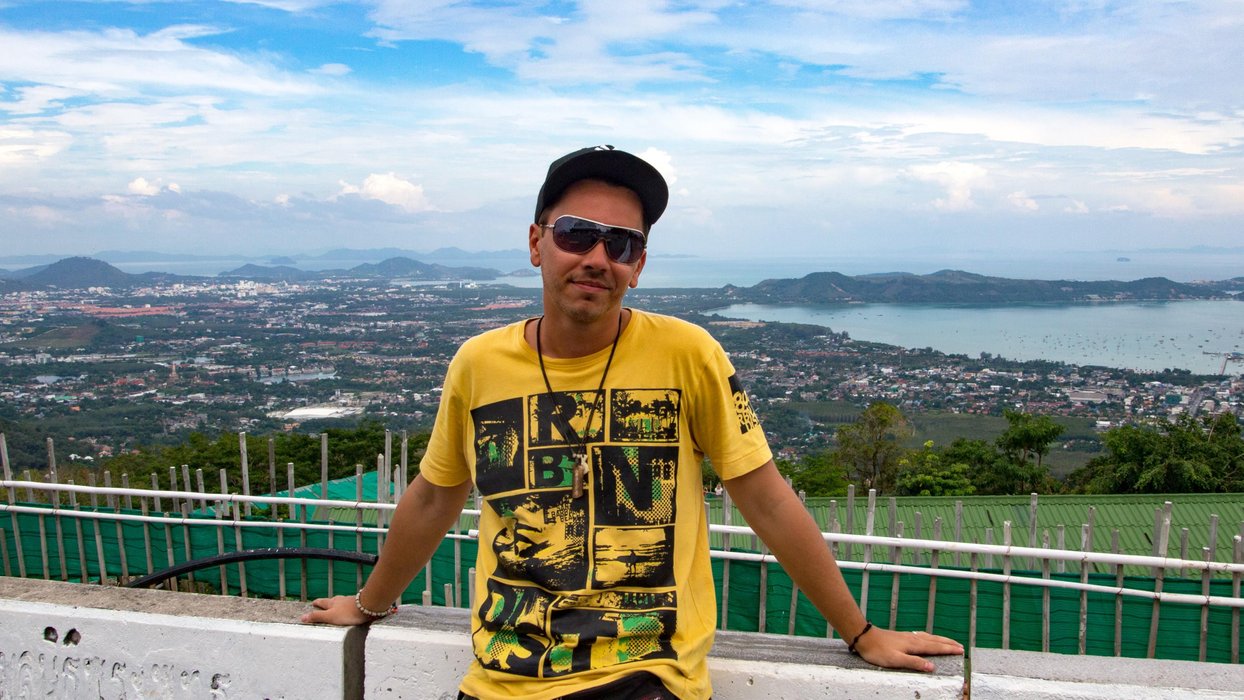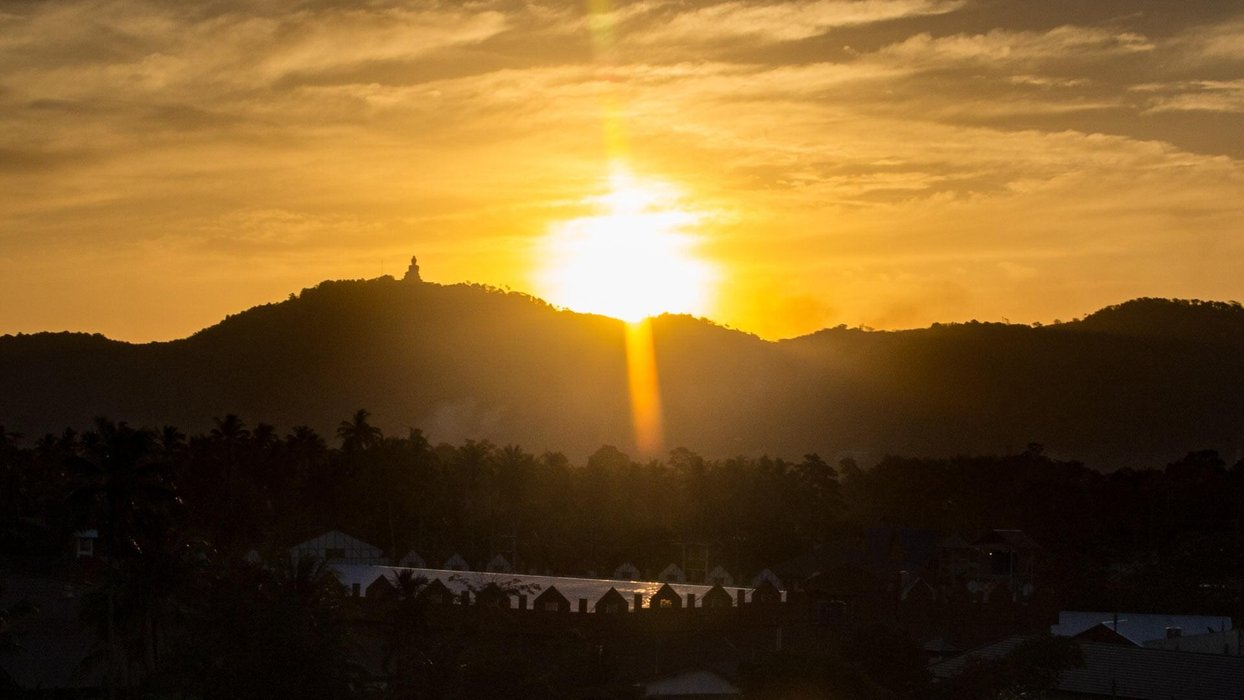 Sunset view at the Big Buddha from Chalong