The town of Surat Thani in the south of Thailand does actually not attract many tourists. Most visitors use it only to transit to the popular islands of Koh Samui, Koh Phangan and Koh Tao. But also as a transit to Krabi or to the Khao Sok National Park Surat Thani is very popular.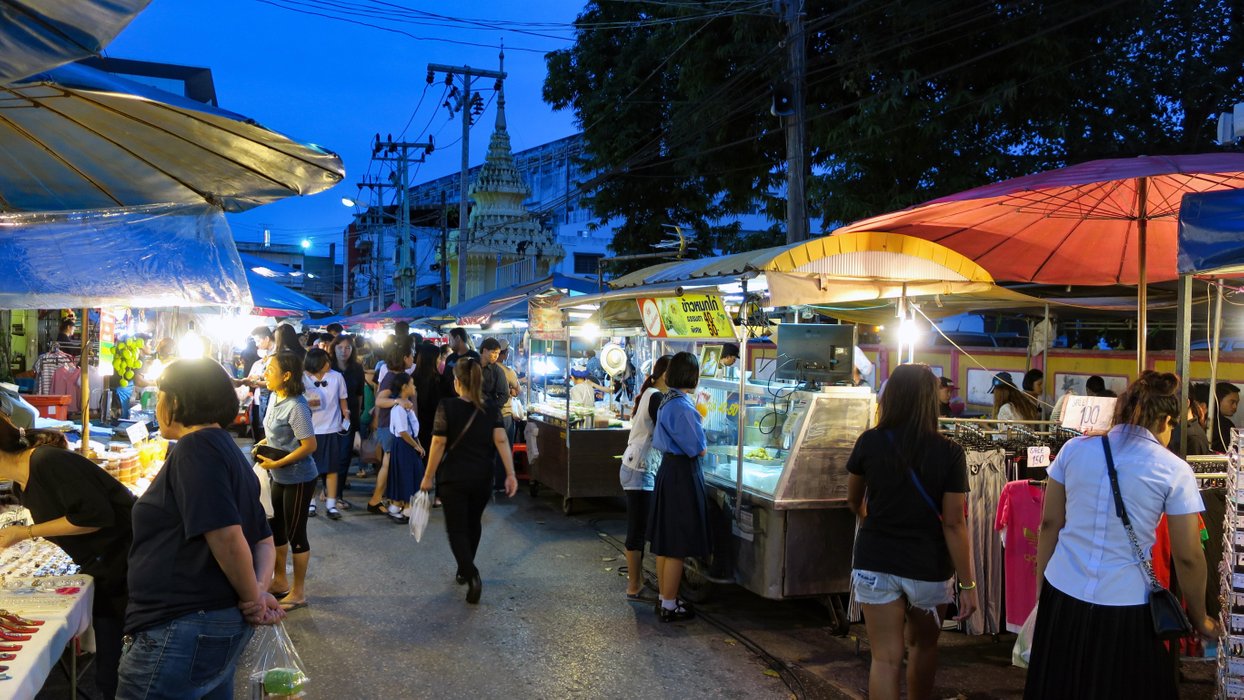 Also, I was not in the town very often, mostly just at the airport to travel from Bangkok to Koh Phangan. So far, I didn't really like it very much and tried to avoid an overnight stay as far as possible. On my last trip from Koh Lipe back to Koh Phangan, however, a stopover could not be avoided.
To my surprise, the town was more interesting than expected. Surat Thani has some sights to visit, but this time I didn't visit them because it was already too late. Instead, I visited the night market of Surat and was totally impressed!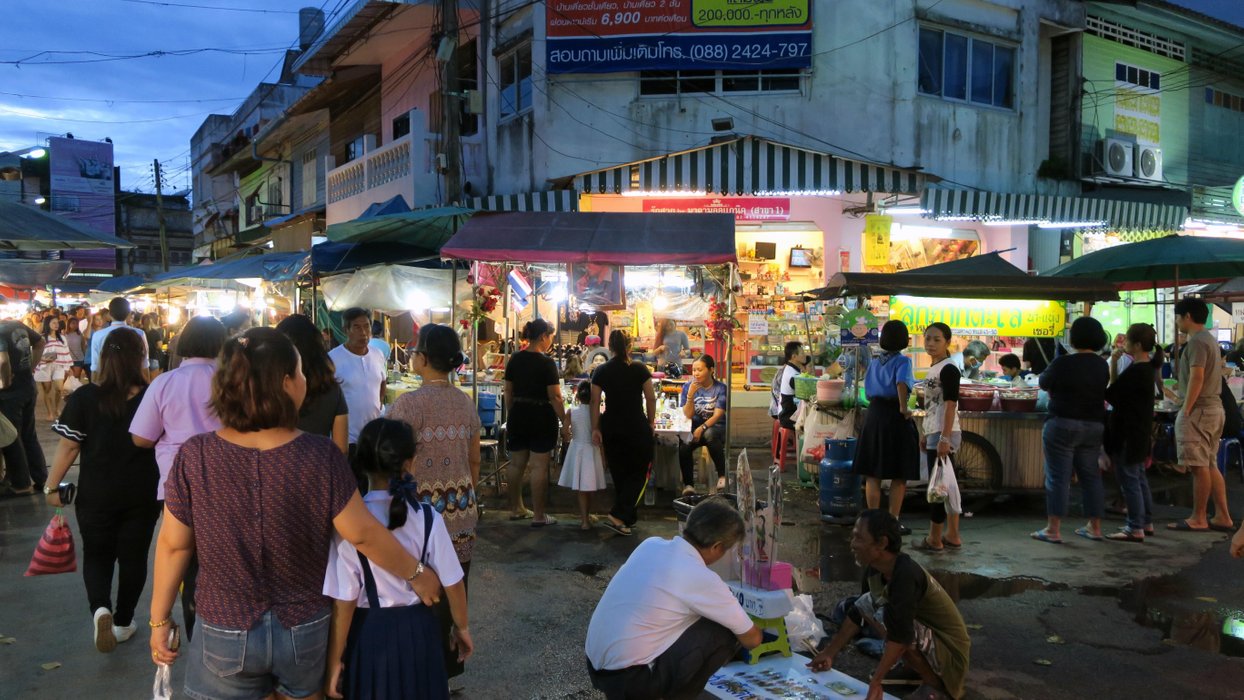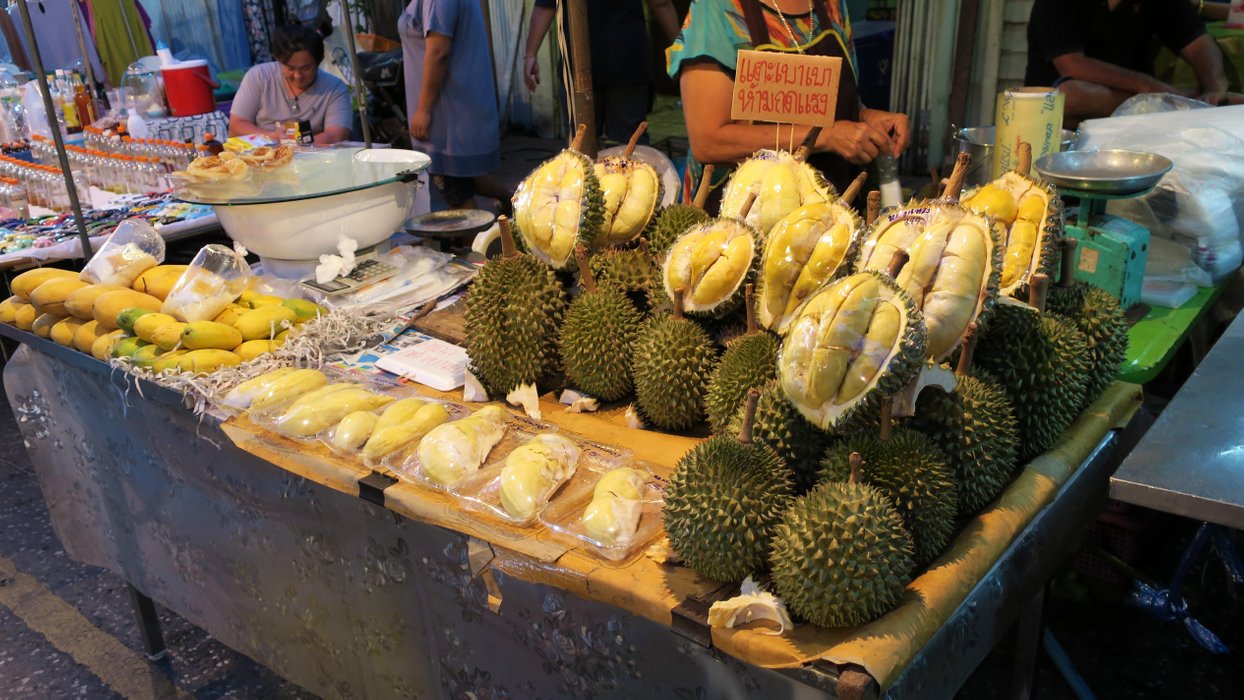 Where exactly is the night market of Surat Thani?
You will find the night market right in the downtown at Namuang Road. I stayed at the hotel My Place, which was very cheap and for one night absolutely ok. And the big advantage is that it's only minutes away from the night market. Close to the market, there are also some Thai and Chinese temples within easy walking distance. By the way, near the Tapee river there is also a 'Walking Street' every Saturday.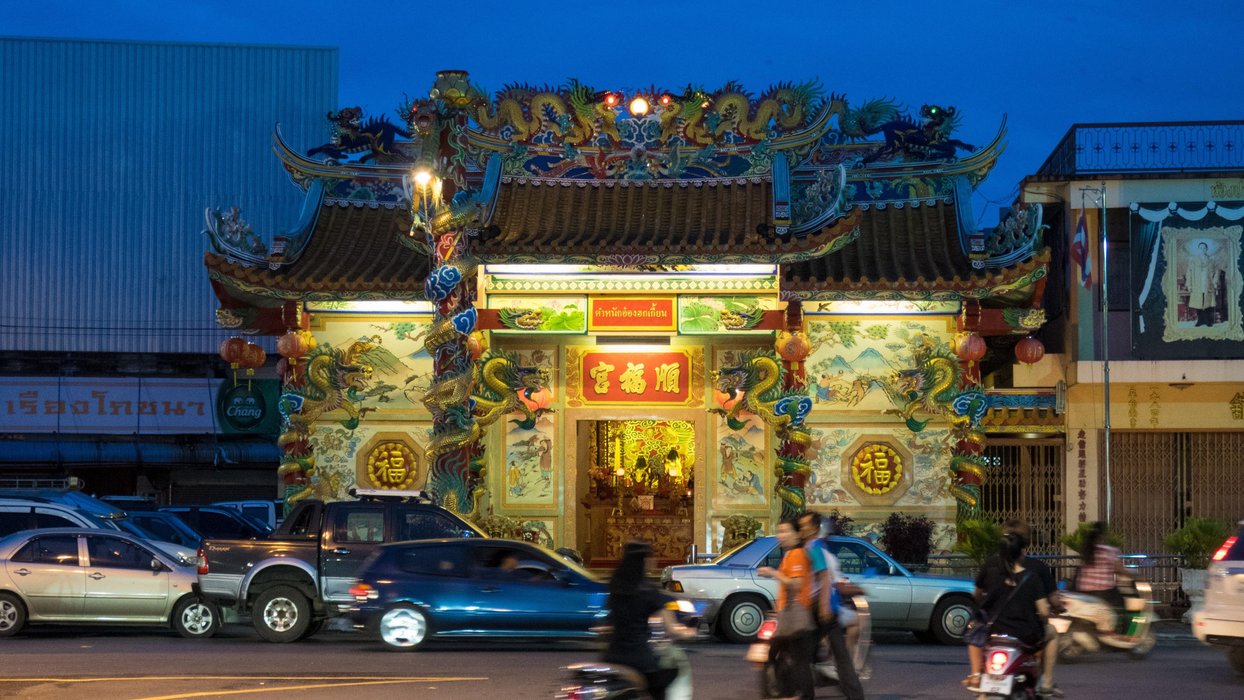 Hokkien Shrine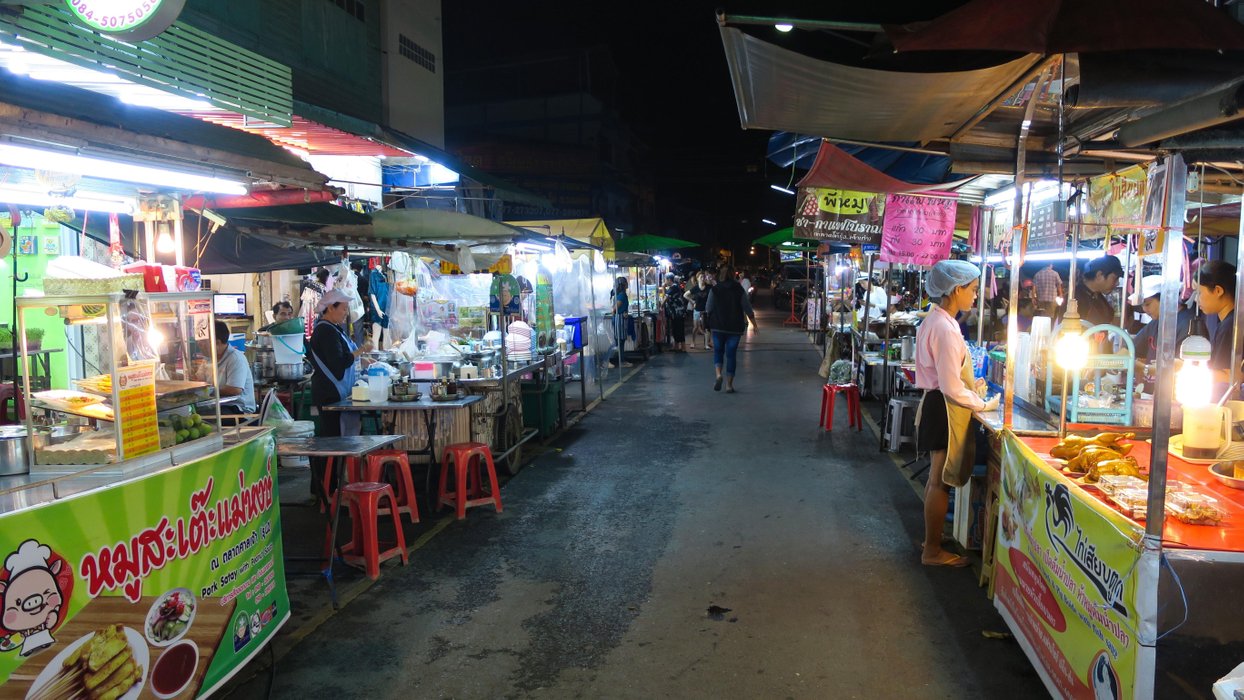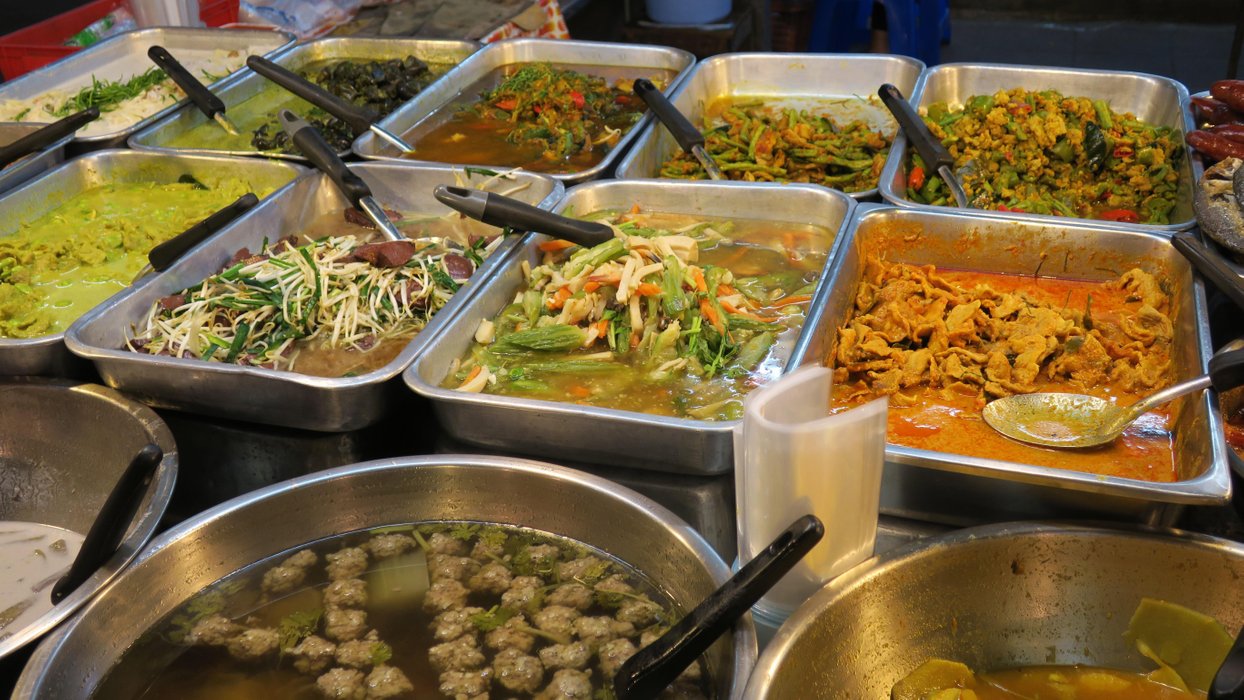 Eat like a Thai: Khao Rad Gaeng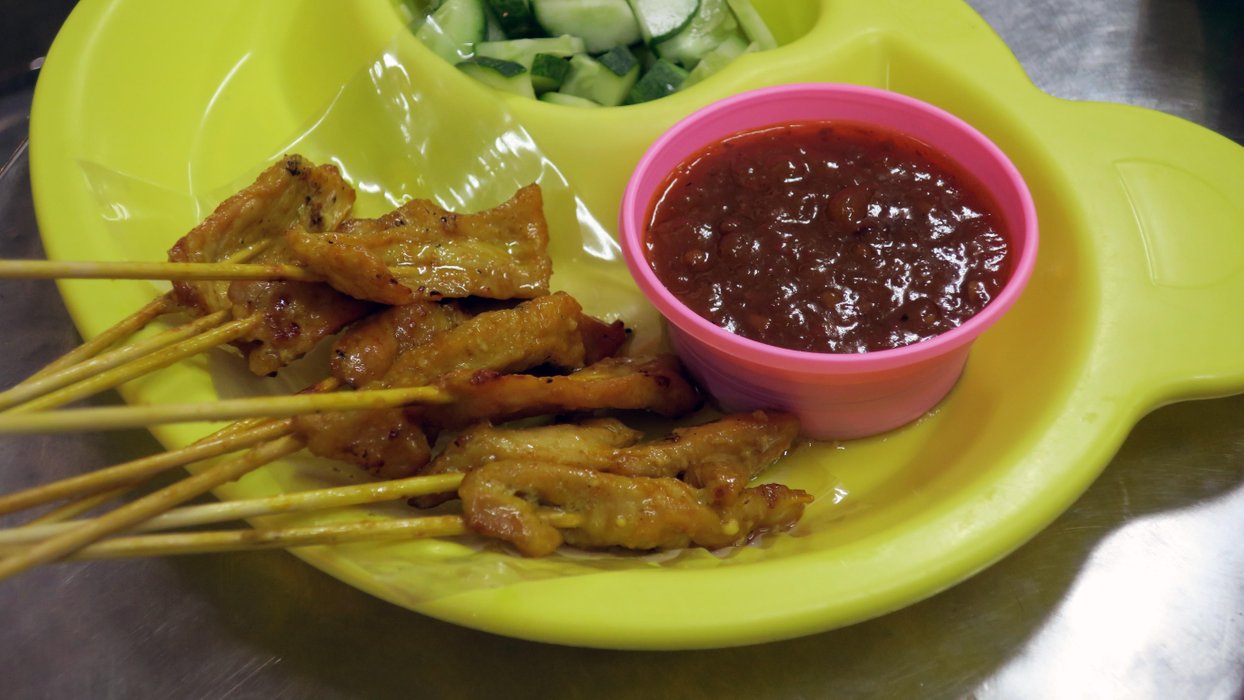 Chicken Satay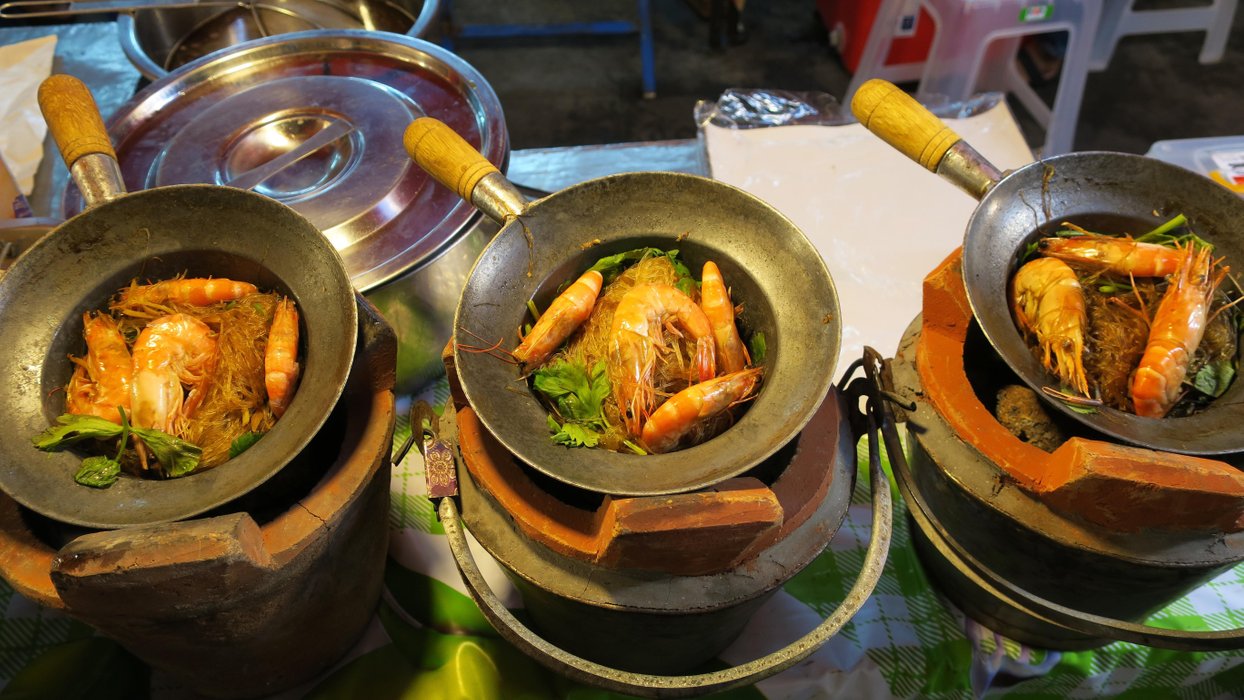 Goong Ob Woonsen - absolutely delicious!
Is a visit worth it?
Absolutely! The night market is totally authentic and you will find only few tourists there. Most tourists are as mentioned only in transit. Compared to the islands the food is much cheaper (also clothes, toys, snacks, sweets etc. are offered). Although it's sometimes not as easy with the English as on the tourist islands, one can still communicate somehow. A few basic Thai words can take you very far here. 😉