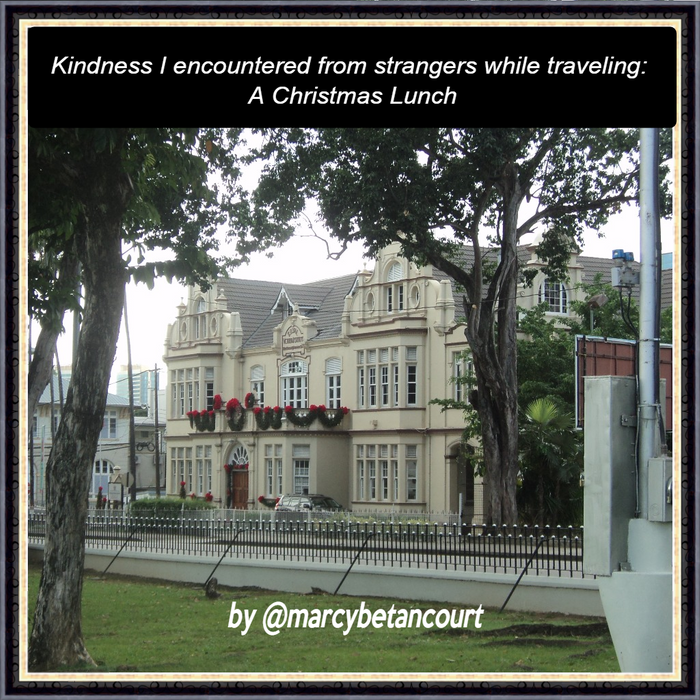 National Museum - Port of Spain - Trinidad

Hello Traveling Community:

I'm making this publication to thank the young volunteers of the Church who gave me a Christmas Lunch in Port of Spain in 2014.
I also wish to thank life for the opportunity to travel. Know other cultures, their customs and traditions. To see extraordinary urban landscapes and to enjoy amazing natural landscapes.
In these days I have reflected on how lucky I have been and I am excited to write this post.
So I'm going to start as I should: from the beginning.
In the year 2014 I made some extra money that allowed me to take a short trip. Together with my friend Ana I bought air tickets to visit Trinidad.
We bought the tickets with a departure date from Venezuela on December 17. We wanted to return on December 24th but the travel agency told us that they did not have a flight to Venezuela that day.
The return date was reserve for December 27th.
Trinidad is located very close to Venezuela. It was a Spanish colony that belonged to the Captaincy General of Venezuela at the time of the conquest.
Later, the British forces began the occupation of that territory. Through the Amiens Peace Treaty these Caribbean islands became part of the overseas territory of the United Kingdom.
I say this historical part because there are links between Trinidad & Tobago and Venezuela. At least in the period of the Discovery of America and the conquest of the Spanish in these territories.
Even though Trinidad & Tobago is next to Venezuela our countries have very little relationship. Mainly by language.
December 2014 arrived and with it my trip to Trinidad. It was the first time I visited these Caribbean islands. I traveled with little luggage and a lot of enthusiasm.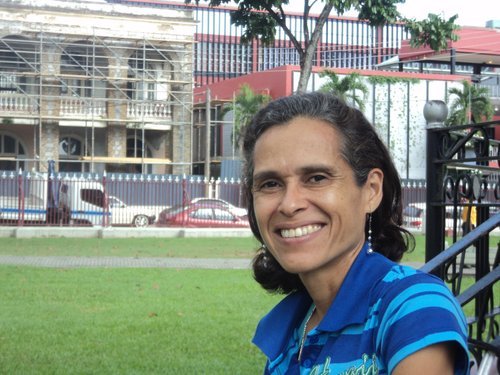 We stayed in a cheap hotel near downtown. We took several walks to get to know our surroundings.

In Trinidad the cars drive like in England, which is to say on the right. The Trinitarian population is culturally very diverse. There are people of African and English descent, people from India and people from China.
Due to this cultural diversity the gastronomy is very varied but tea is a common aspect.
We visit shopping malls, churches, the cruise ship port, parks and the city of San Fernando.
Also we take advantage of traveling to Tobago to enjoy his splendid beaches.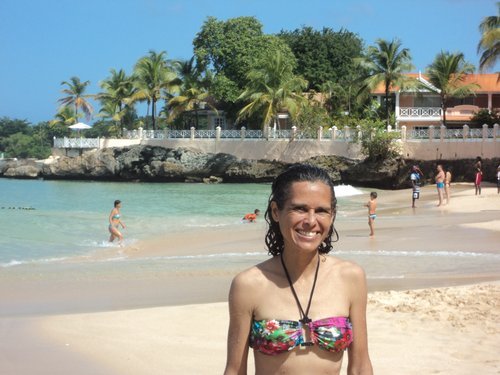 ---
On the night of December 24th we went out to dinner and enjoy the music of a radio station that had its speakers to the street, on the Brian Lara Promenade.

Since we did not know the culture of the Trinitarians on the morning of December 25th we got up early and went out for breakfast. Oh! Surprise, nothing was open.
We went back to the hotel and they explained to us that at Christmas time the shops were not open.
We barely had any fruit that we had bought for a snack.
Ana and I talked for a while in the hotel room and decided to go for a walk.
I wanted to see the carnival party area. We walked to Queen's Park Savannah. The day was beautiful. The sky was clear but it was not very hot.
The walk was long and we stopped to take some pictures of the construction of some houses. The streets were almost completely empty.
We visited the National Academy for Performing Arts (NAPA) and the National Museum from the outside. We stopped at Memorial Park and sat down to rest.
We only had water and two apples.
Without realizing it, some young people passed by and heard us chatting in Spanish. They came up to us and said in Spanish "Feliz Navidad". We answered them in English "Merry Christmas".
They came back in about 5 minutes and offered us a Christmas lunch. We were paralyze.
We asked them why they were doing this. And they told us that they knew we were foreigners and that we probably hadn't eaten anything since there was no place open to buy food.
My tears come to my eyes when I think of that moment.
We grabbed the food, cried and hugged them. We thanked him for the gesture and confirmed that we had not eaten.
They also hugged us and repeated in Spanish "Feliz Navidad".
We were shaking with emotion. We felt immense gratitude for what had happened. It was like a miracle.
The guys gave us two trays of food that had meat, salad and rice on them. They also left us 2 apples and 2 containers of juice.
I don't think I've ever told this story before (only to my family).
From my heart I thank God, life and the guys for that Christmas meal.
I think, in retrospect, that I had not been grateful enough for that noble act.
Now, I do! And I extend my gratitude to all the Trinitarians who treated us well and allowed us to have a beautiful Christmas.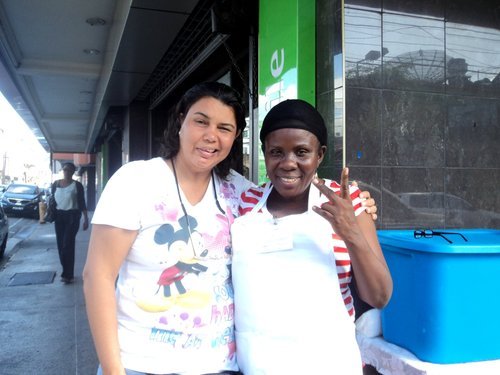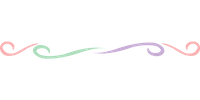 I've made this video especially to show some pictures of my stay in Trinidad & Tobago. Enjoy!
Source: Marcy Betancourt Youtube Channel

Thank you for reading; I look forward to your comments.
Infinite greetings!

If you wish to participate in these travelers gratitude meeting you can check the following link to know the rules of the contest.
---
All photographs and video are my own