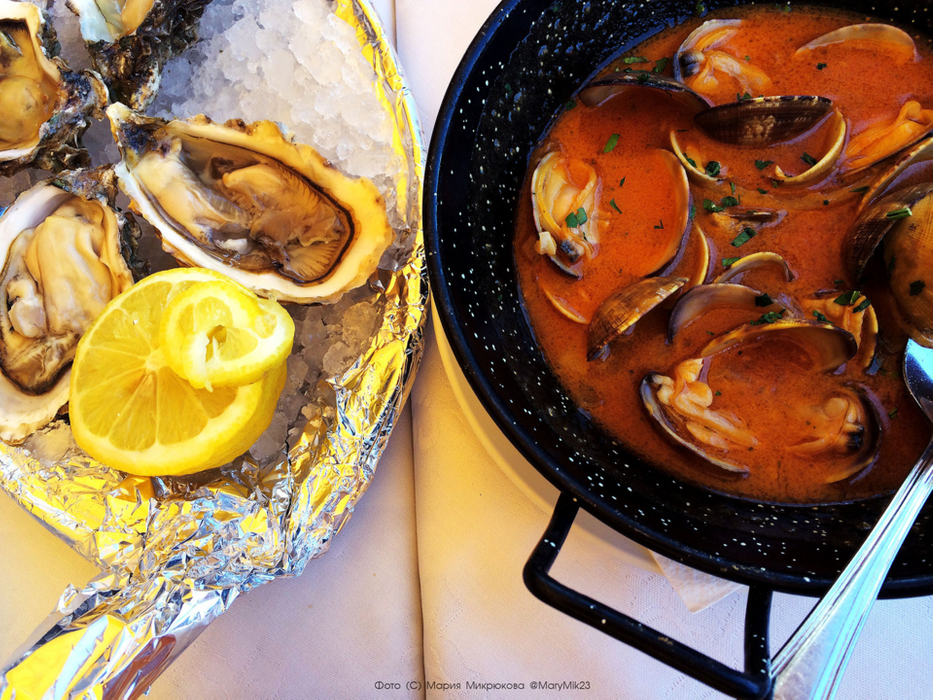 Returning from travel, I always bring with me a couple of recipes of local cuisine. Of course, at home it is impossible to repeat the taste of a dish by 100%, because the products are different, but to do something similar and surprise the guests is quite realistic.
With Tenerife, we brought, oddly enough, a special recipe for potatoes. On the island, this is a traditional side dish for meat or fish dishes. This is called the "shriveled potato" dish, in Spanish it sounds like "papas arrugadas". Since immediately remembering this name is difficult, therefore, in most restaurants, waiters will understand what you want if you order "papas canaria". Previously, this dish was for poor people, because it is very simple and cheap. Poor people cooked the smallest potatoes in sea water.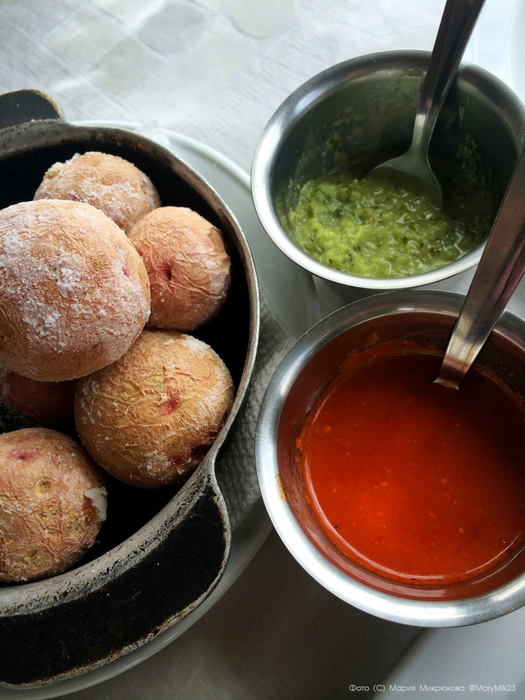 Today, Tenerife potatoes are prepared from special varieties of young potatoes, which are grown at an altitude of 900 meters above sea level. The dish has beautiful round tubers of the same size, with a diameter of about 3-4 centimeters.
To make "shriveled potatoes" at home, in a pot with a thick bottom you need to add a handful of sea salt and cook the potatoes along with it until all the water evaporates. Salt sticks to the peel, and if too much, it forms a fragile shell. At the same time, the flesh of potatoes remains practically not salty, but acquires a special taste.
In Tenerife, this dish is served with two types of sauce: red and green. The basis of the sauce is olive oil and various spices. Red color gets sauce thanks to paprika and tomato, there is added only goat cheese. Green, respectively, with green paprika, dill, parsley and garlic. In some restaurants, these sauces are served free of charge with bread, as a starter compliment, to brighten up the waiting for the main dishes.
If you came to the sea, you should definitely try his gifts. In Tenerife, the best fish restaurants are located in La Caleta. La Caleta is a village in the southern part of the island. This is a sleeping area, during the day you can walk along the coast and not meet people. On the coast there is a stone block, along which it is convenient to observe the ebb and flow. Stairs to descend into the sea for swimming go under the water completely during the tide. Almost all the restaurants here are concentrated in one place. Having made an order, you can comfortably sit on the veranda and admire the sea, sipping wine from a glass.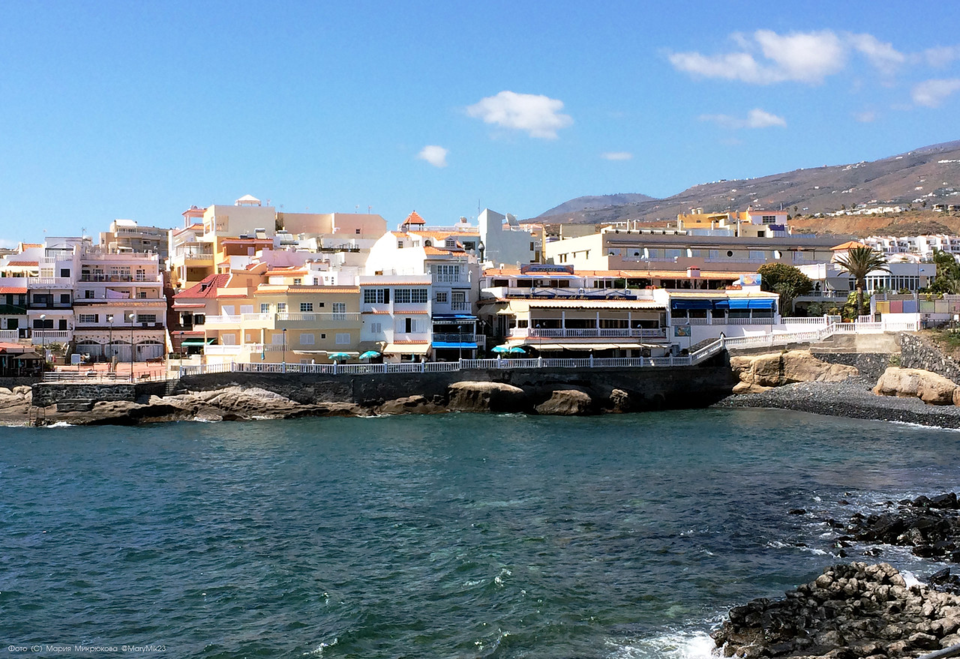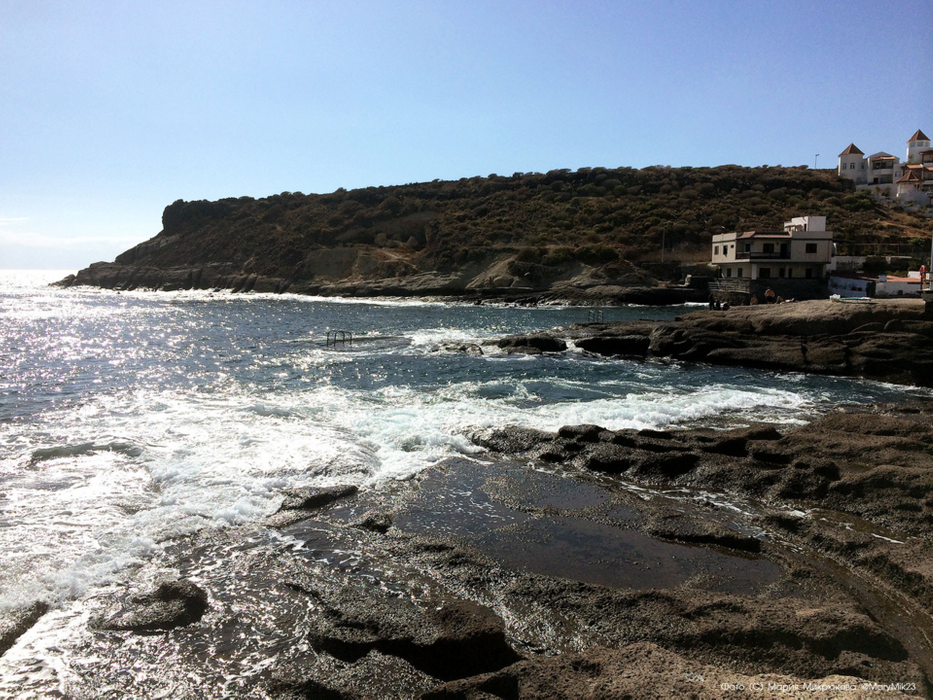 The menu is surprisingly diverse, I counted only different fish names of the order of 25. Add cooking options, sea delicacies and sauces. Everything is insanely aromatic, beautiful and tasty. Chilled fish or octopus can be selected fresh.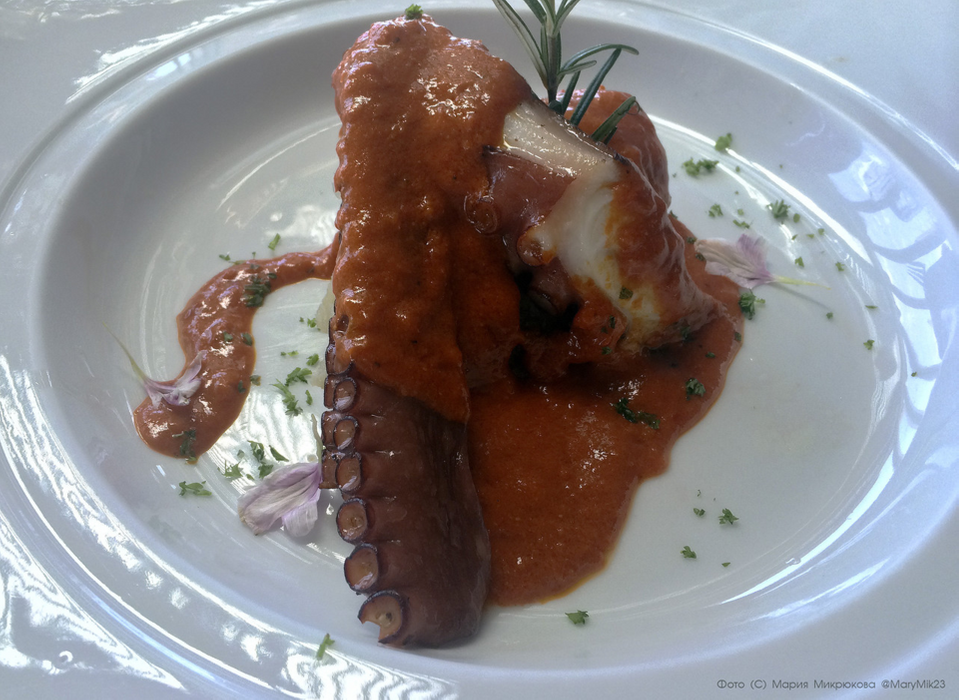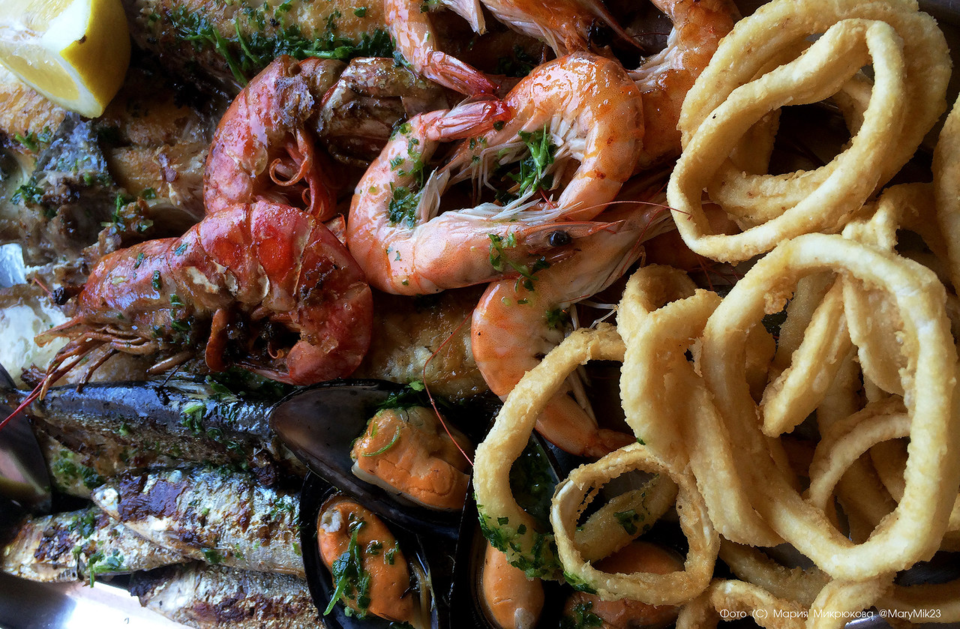 I again found my favorite shrimp, here they are traditionally cooked in creamy and garlic sauce. To repeat this dish at home is unreal, so I ordered them three times.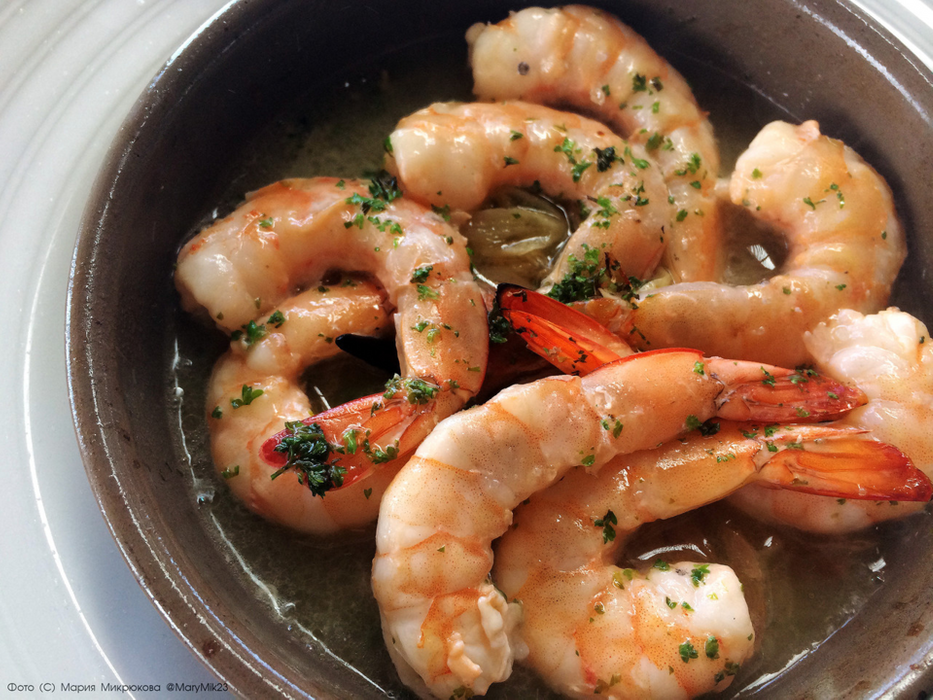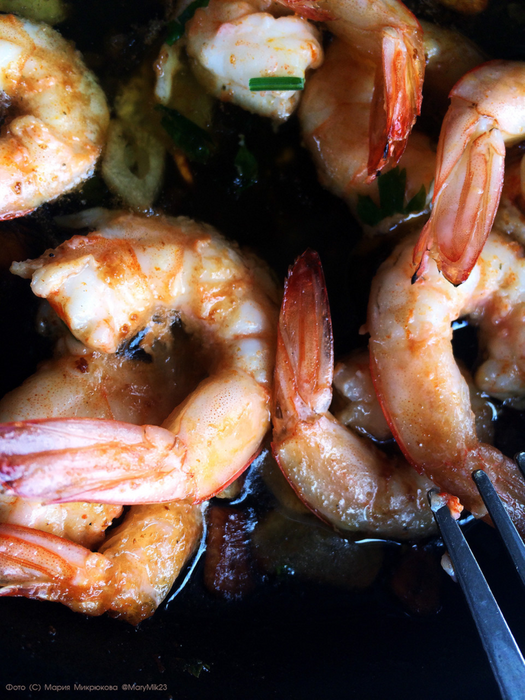 After a delicious lunch, you do not want to go anywhere, it remains to find a bench under the palm tree, listen to the sea and dream.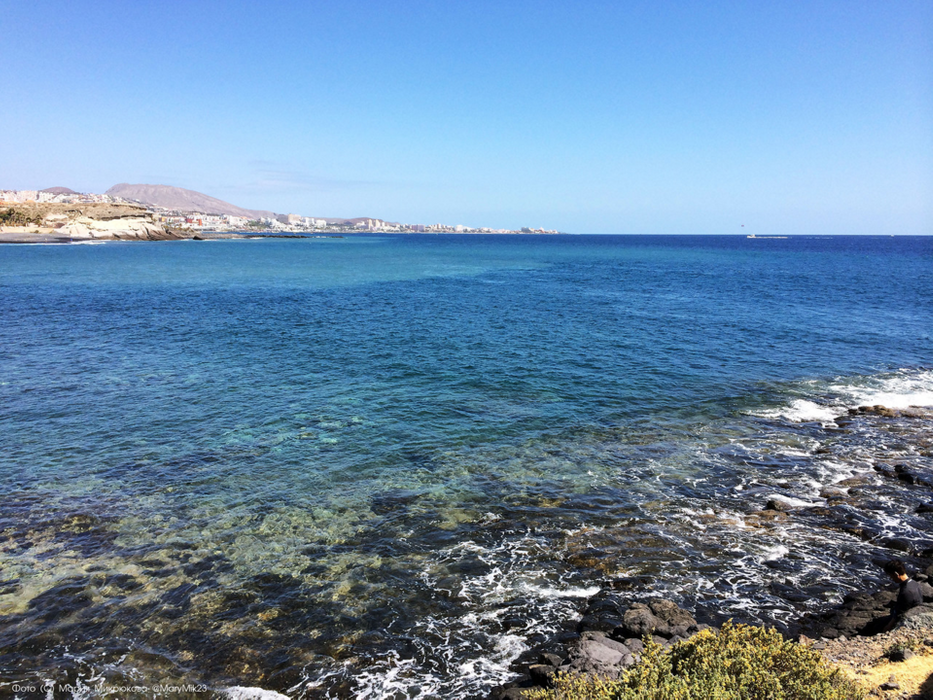 And after - you can go wandering through the small clean streets of La Caleta, admiring the pleasant trifles. Here's an example...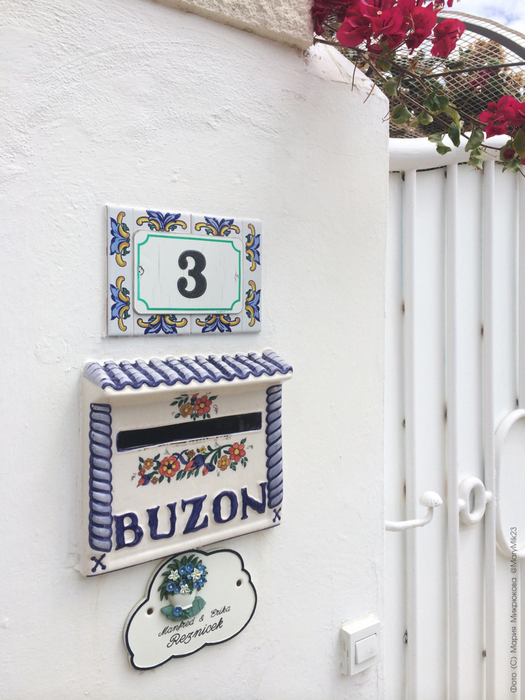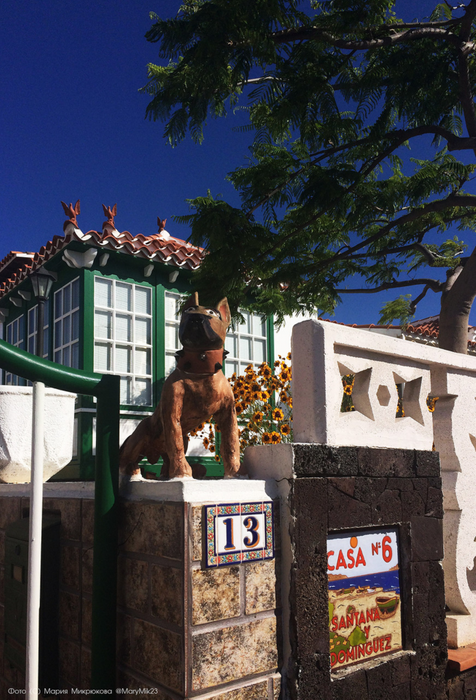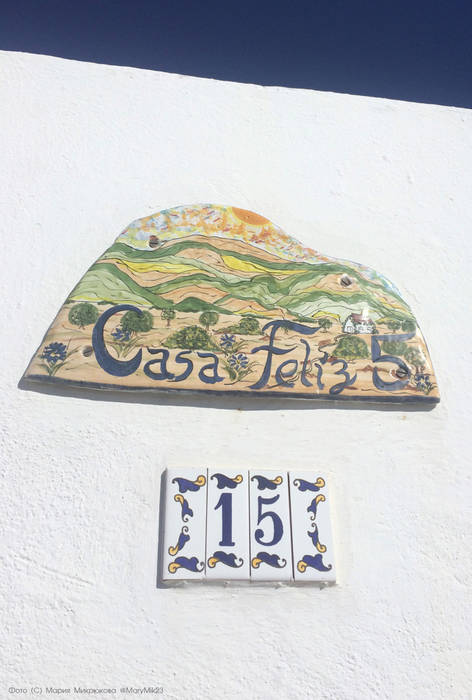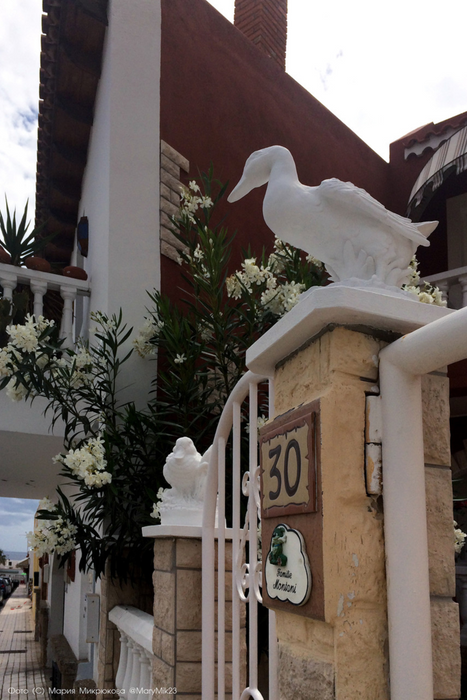 If you liked this post and want to still enjoy the photos of Tenerife, here you will find my posts:
FREE Tenerife Capital: where you can get free cherry tomatoes, see ancient mummies and modern art of rock carvings ;) )))
Continuation of the story of the capital of Tenerife: exhibition of portraits of celebrities - FREE
Tenerife's black beaches and tips from my trip
Text, photos and good mood - ©Copyright @marymik23