At what time of the year to choose for a beach holiday, where to find pumice and how to escape from the wind? The answers to all these questions you will find in my story.
---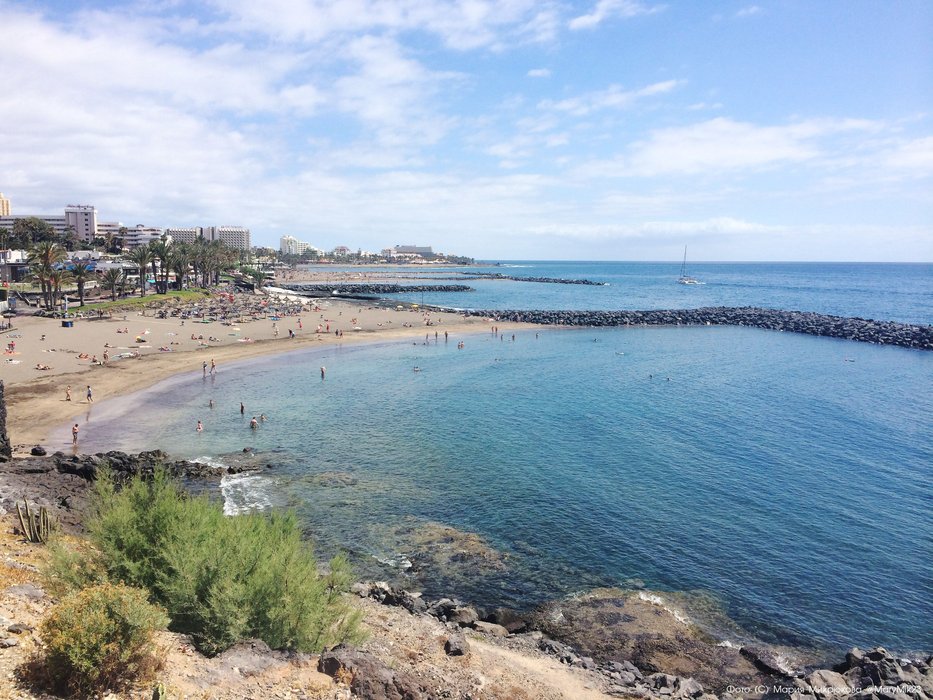 Click on the picture and you can see the picture in a big size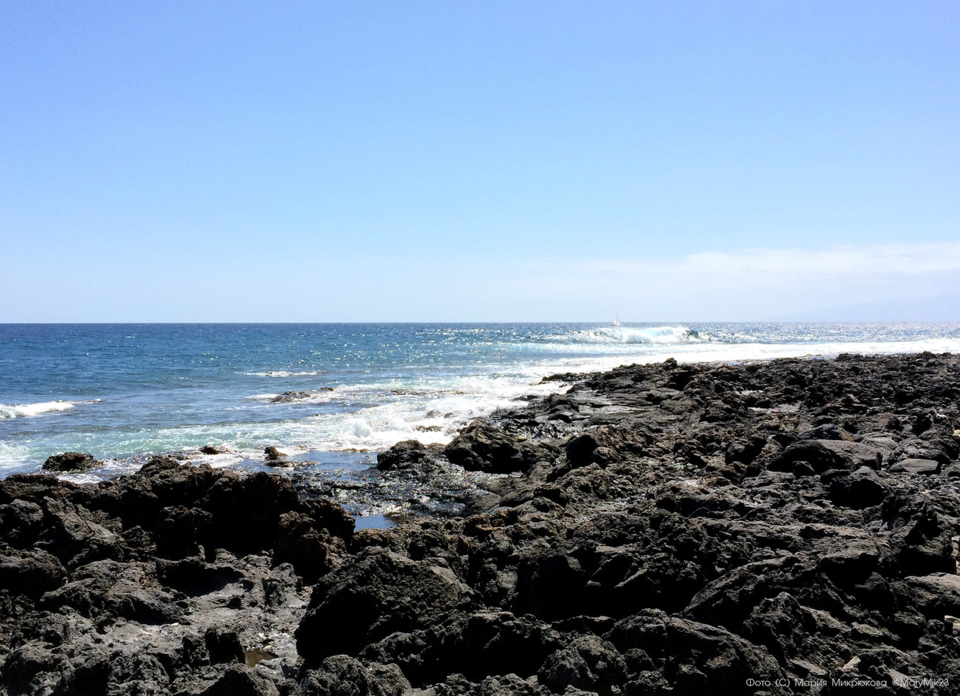 Tenerife is an island of eternal spring. And since the air temperature varies from 19 to 27 degrees during the year, and there is almost no rainfall, tour operators recommend this resort all year round. In our travels, we always plan to extend the summer and go to the sea in May or September. Strangely enough, in the spring the choice of sea resorts at an affordable price is quite small. And when among the wishes of the tourist, not only beach vacation, but also sightseeing, the list of offers, minus already mastered, is very modest.
Given Tenerife, as the next vacation destination, I hesitated for a long time, since I was going to travel with a four-year-old child. Having studied all kinds of sites and graphics, we still decided to visit this island. Just in case, I chose a hotel where there was a pool with sea water, if suddenly it is impossible to swim in the sea.
Arriving on the island, we immediately felt this spring, which he is famous for. Strong wind, rather cold, made me pull out warm jackets from my suitcases. This is one of the features of Tenerife, there are places where the wind literally blows you away, and in five minutes - silence.
Despite the promises of tour operators, the water in the sea was still cold. Having communicated with the local population, we learned that the swimming season in Tenerife in September and October, when the sea warms up to 23-25 ​​degrees. The hope for a saving basin was also in vain, the water in it is really salty, but even colder than in the sea.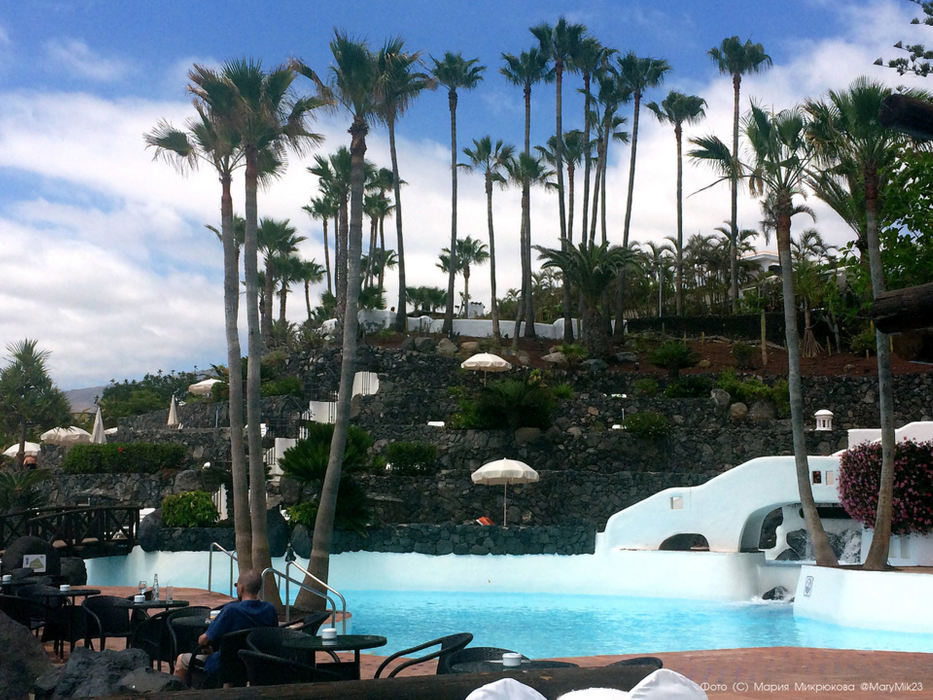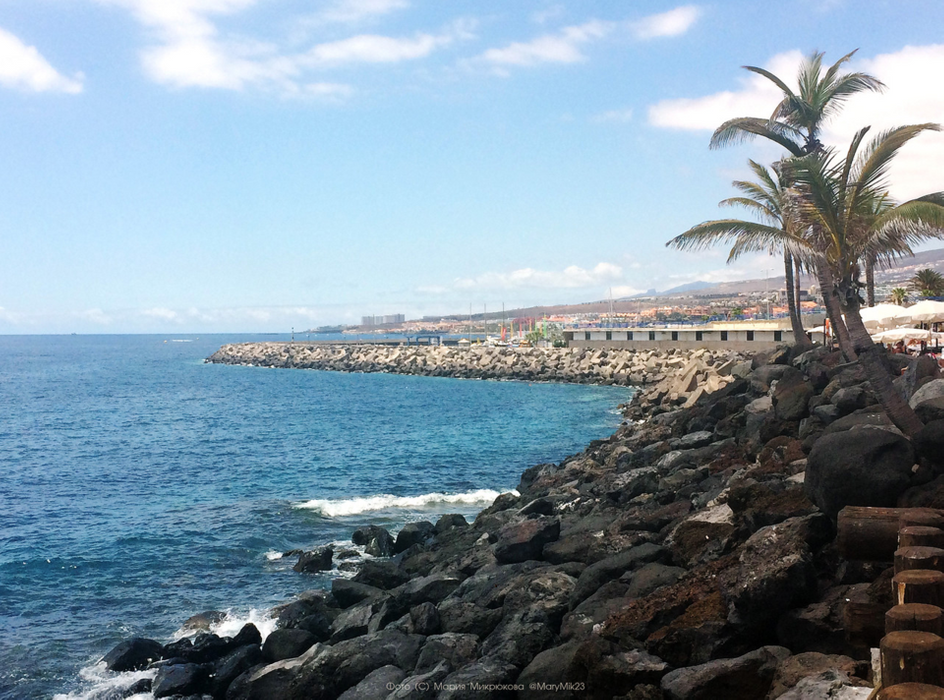 Then we decided to explore the island in search of shallow waters and cozy bays. By the way, you should always rent a car in Tenerife. The island is small, you can go round it by car in one day. In the network you will find a lot of maps with descriptions and photos of all the sights, suitable for absolutely all criteria.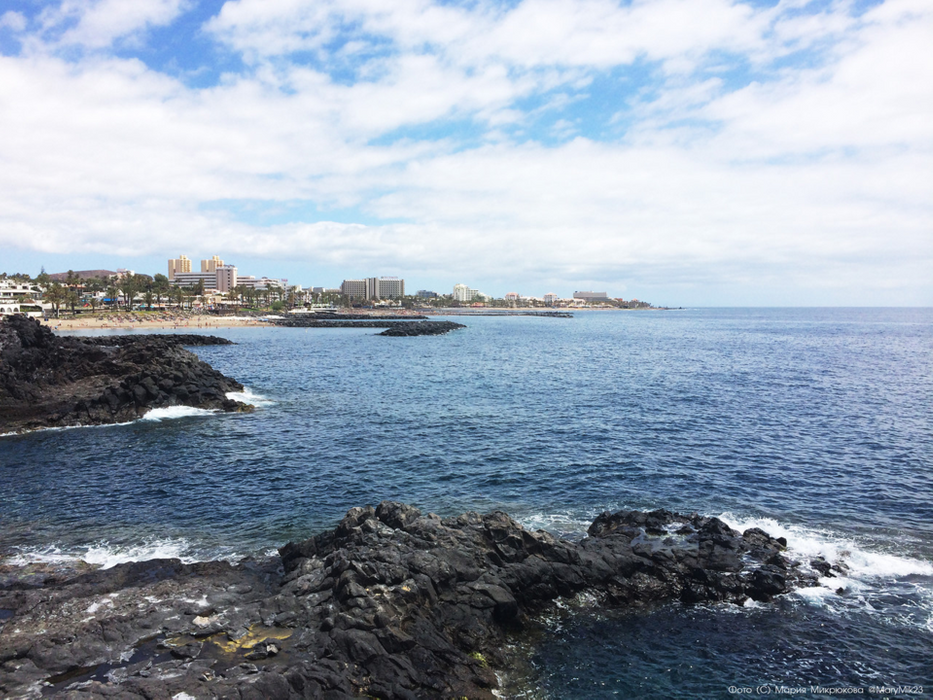 Another important feature of the island is the weather. Tenerife does not need to use forecasts. You just look at the sky and you go by car in the opposite direction from the cloud. Along the way, there must be a beach where the sun is, and right now there is no wind. Probably, it sounds strange, but trust me, it is checked on myself!
Beaches on the island are free. There are services in the form of toll beds, places for changing linens and showers, all kinds of entertainment and restaurants, and there are absolutely wild beaches. Some beaches are made of white sand, which is supplied from Africa. But most of Tenerife's beaches are a black volcanic rock. Black sand is one of the main attractions of the island. Almost on every beach you can find such stones that resemble pumice stones. Despite the size, they are very light. I even brought home a few souvenirs.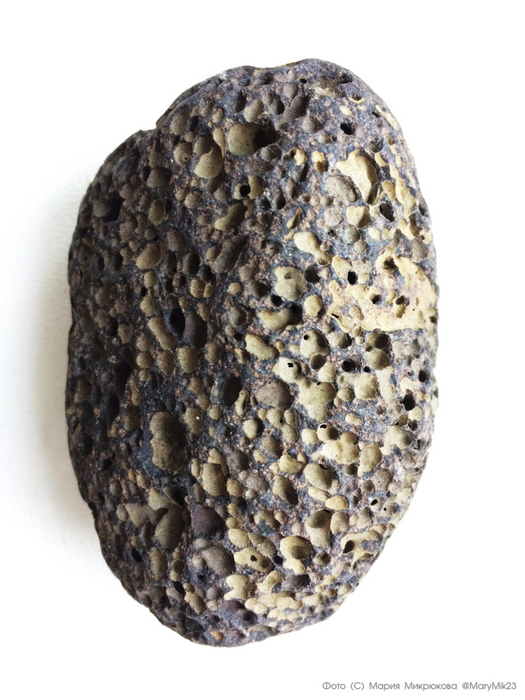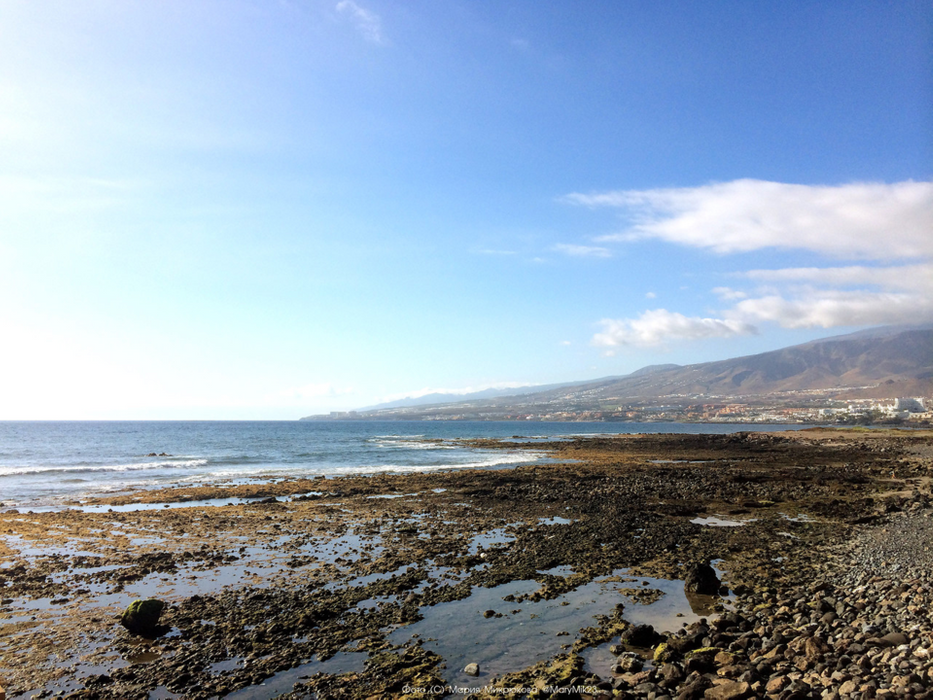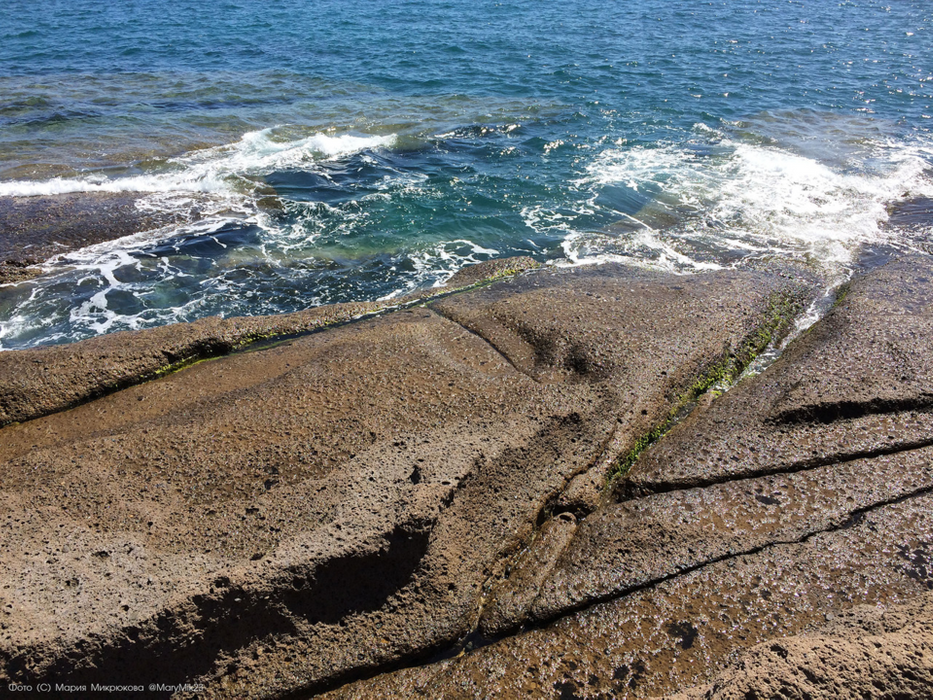 A little searching, and you can find a place with completely black sand. In addition, it's very beautiful, sunbathing on black sand is nice and useful. It works like an oven, filling the body with a healing heat. Of course, a beach towel for such sand should not be white. Black sand remains in clothes, and you can get rid of it only after a few washings.


Click on the picture and you can see the picture in a big size
Beautiful bays and all kinds of beaches we found more than enough, but the sea even in shallow waters turned out to be cold. In despair, we even bought a wetsuit for a child, although they did not use it.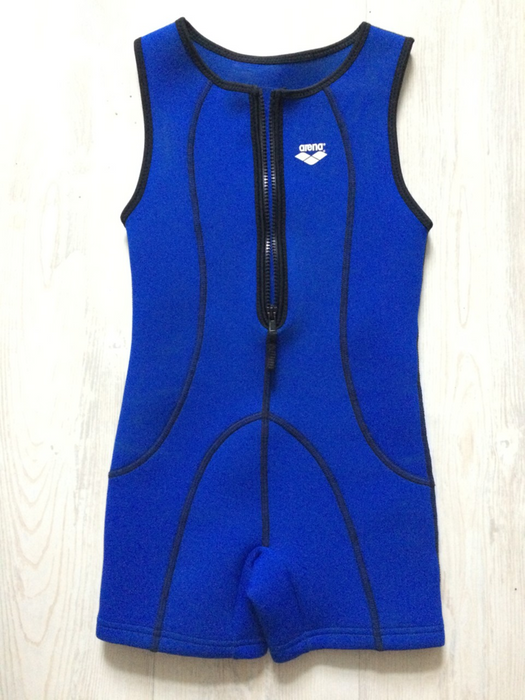 Having drawn conclusions, behind the beaches, I would advise to go to Tenerife from August to October. And for leisurely walks and sightseeing, any time of the year is suitable.
On the island there are wonderful parks and zoos, very tasty sea and fish cuisine, which I plan to talk about next week.
---
In the previous post I told about the ascent to the Teide volcano, which is located on the island of Tenerife.
And here is my story about an unusual flower from the island of Tenerife, which is called the "Tower of Treasures."
---
hank you for your attention. I'm waiting for your comments and questions, I will gladly answer all. Let's be friends!
©Copyright @marymik23