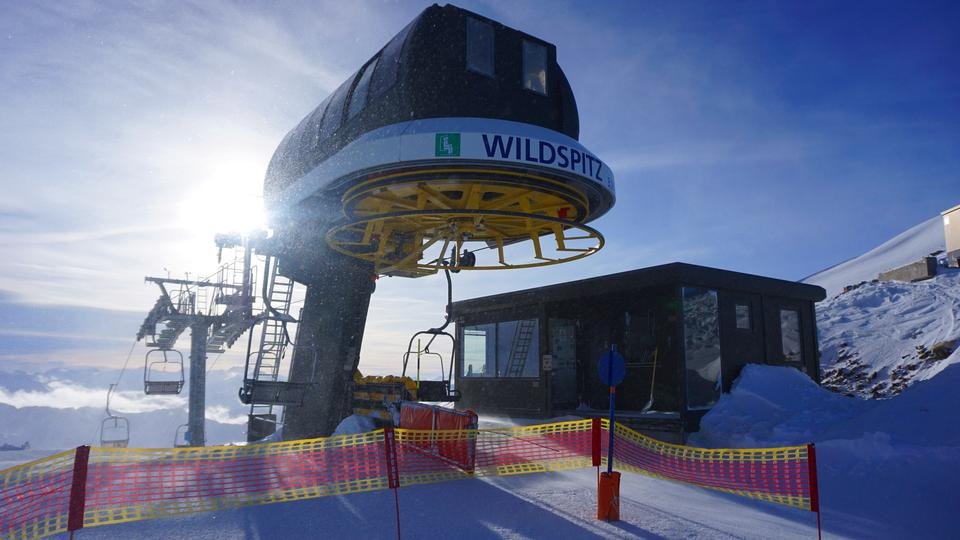 -10 degrees Celsius, silence and stunning peaks looming over you at each side - that's what skiing in Stubaier Gletscher feels like. One of the most popular ski centers hosted me and my family this weekend and it was amazing. Exactly what I needed after 2 weeks in Greece and 1 week of busy as ever Christmas back home. I thought about you guys and documented everything :)

Morning
---
When we arrived,
the parking lot was almost empty
. I had no idea why. The day was looking as if it was made for one thing only - skiing! Feeling super lucky, we've changed into skiing gear and went to buy tickets.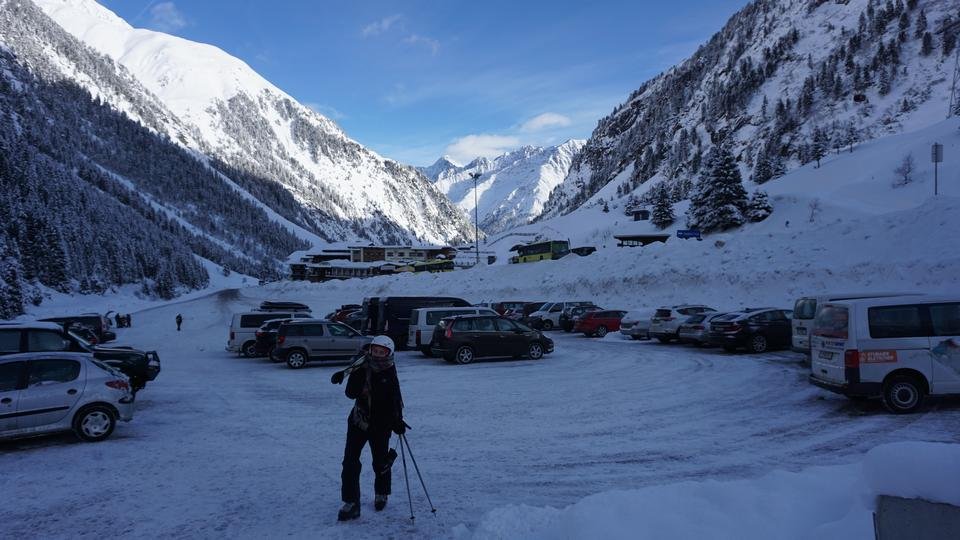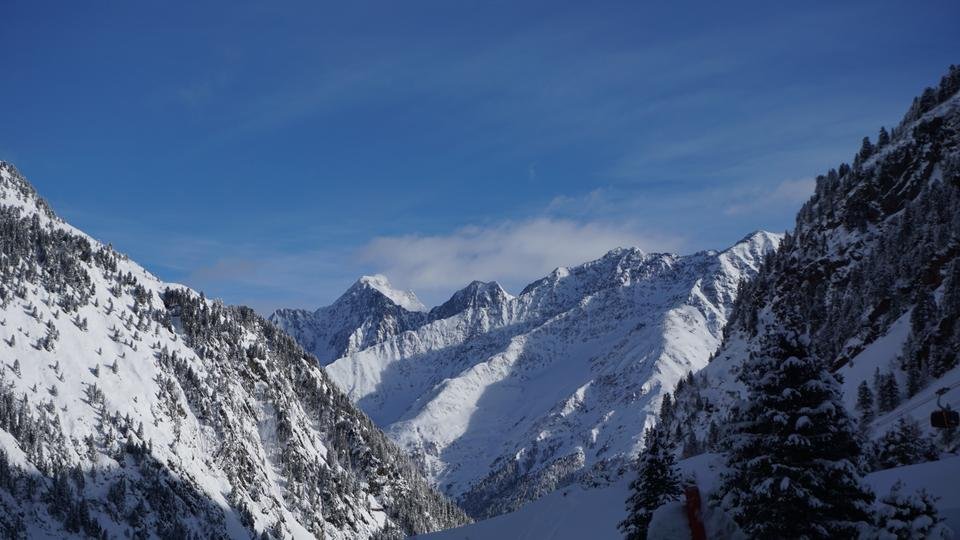 After paying unnecessary huge amount of money for skiing cards - 51 euros per head, we were finally heading up there, towards the sky! Ready to enjoy the day and kill the slopes :)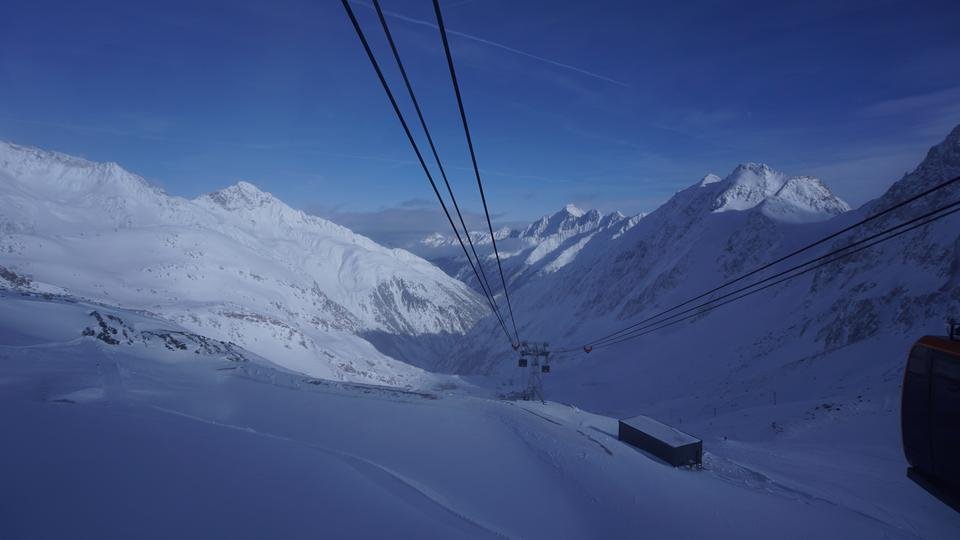 We've decided to go straight up to the top. From the lower parking lot, to the Top of Tirol it takes good 20 minutes of sitting in a cabin. Not the best way how to spend time but the cabins have WI-FI so it's all good. The real problem was starting to show outside tho - the weather..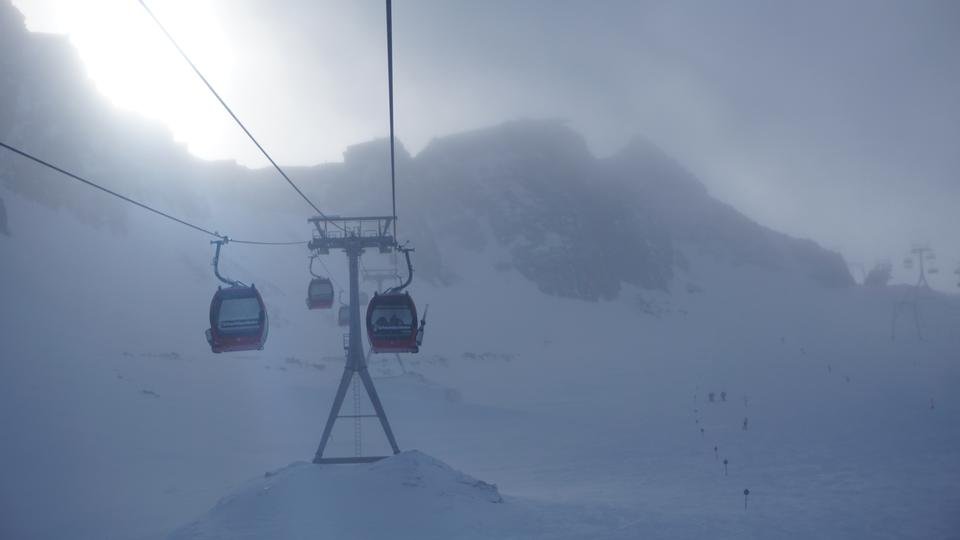 Weather problems
---
By the time we got to the very top,
the weather sucked big time.
Suuuper windy with huge pieces of ice flying around and cutting into every inch of exposed skin. You couldn't see anything more far than 2 meters.
That meant no amazing pictures and views :/ So we've just taken one mandatory selfie with my sis and it was time to ride down!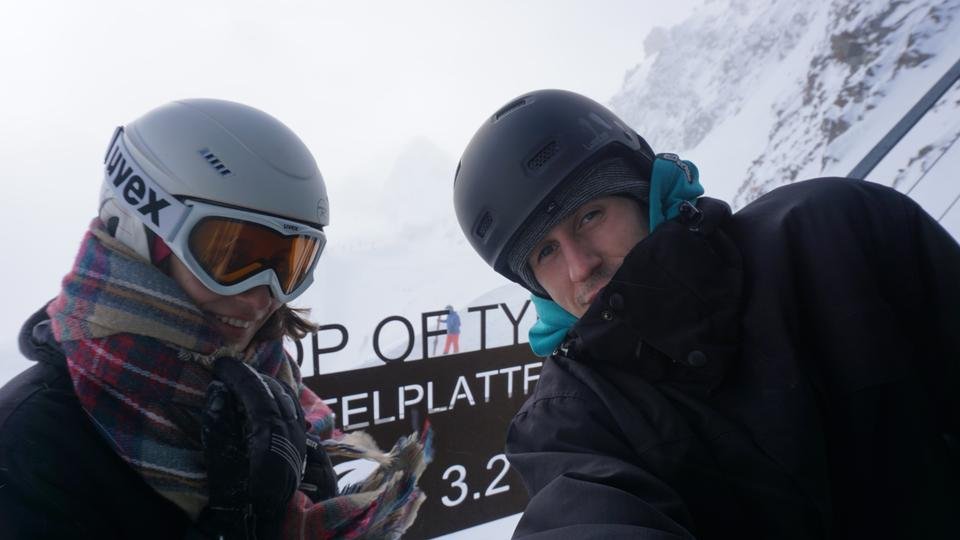 First rides
---
And the ride was...painful and dangerous. The wind was soooo huge it was making the air almost unbreathable as it was scooping all the powder from the ground to the air. It really wasn't pleasant at all..
We knew it's not what we came here for, but at the same time, you won't just give up on your 50 euros worth ticket :D So we've done couple of rides in these harsh conditions and one old slovak saying proved to be correct once again:
Patience brings the roses...
And our patience brought ... the sun!
Clouds started to disappear and we could finally see the amazing mountains around us. It was a magnificient and breathtaking view worth thousand pictures. It wasn't my first time at Stubai, but it always feels magical :)
Sunbeams = energy
---
With the new boost of energy coming from space (literally), we've started to ramp up the number on our rides count even more.
Up and down, up and down...
. Now this is what we really came here for! Amazing views, blue sky, powder snow, sun...and the magical silence everywhere.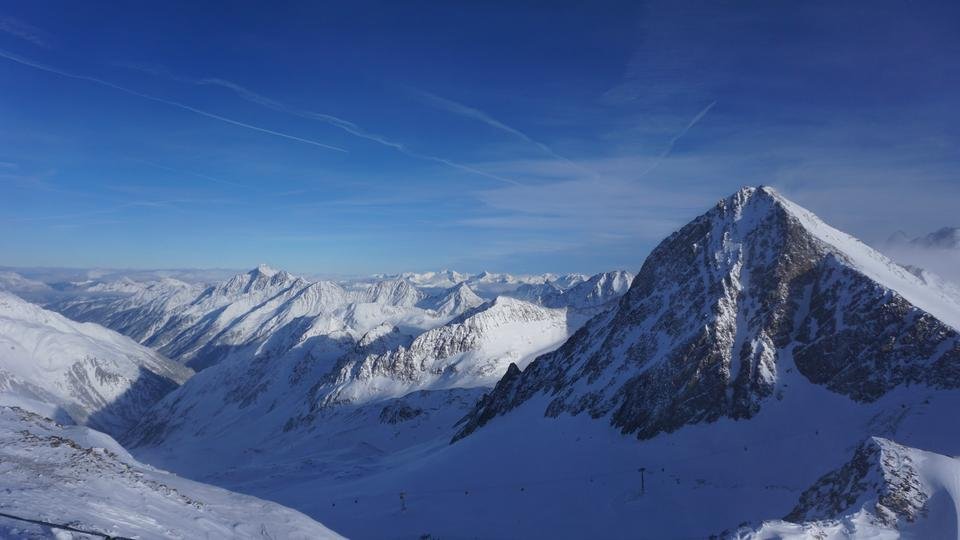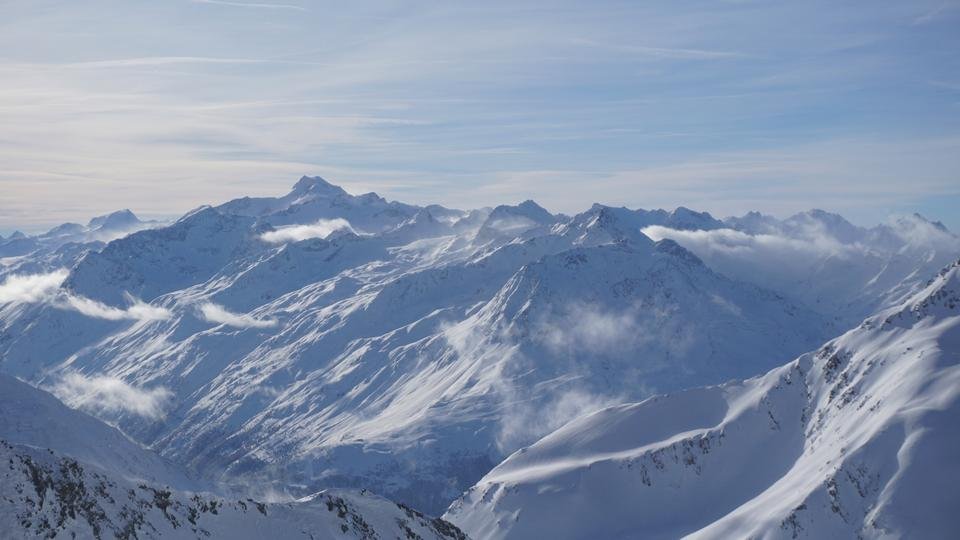 Mandatory photoshoot
---
We were really doing ride after ride after ride. But even inbetween, there was some time for pictures. And the target was my sister. The wind was still pretty strong so that's probably the reason she wasn't protesting at all. Opening mouth still resulted in mouthful of snow :D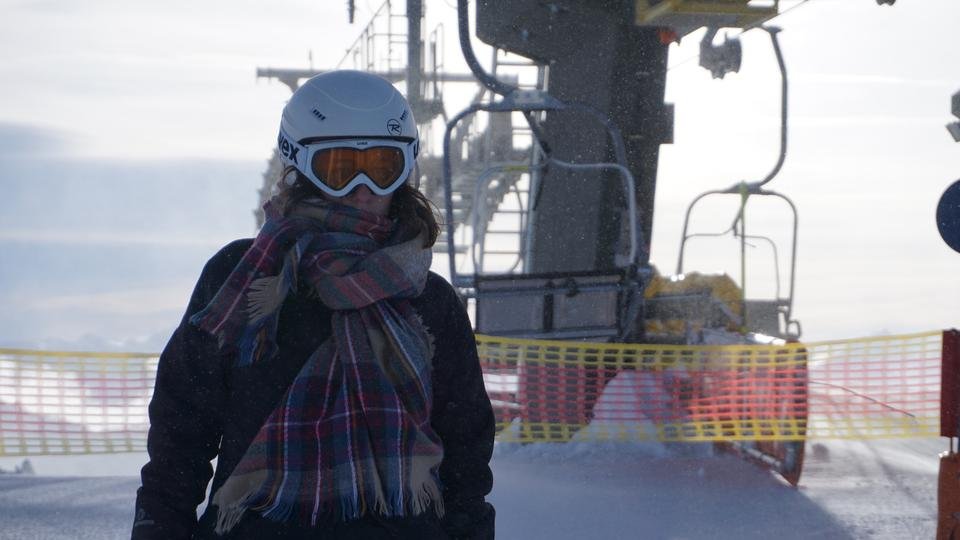 The worst thing I've learned that day is that my sister surpassed me in skiing skills! And by far :D Considering that I live in Innbsruck, it's an absolute shame. I indeed became a gym rat :D Anyway, by the time I make it down, she's already there, smiling and me and rolling eyes while asking what took me so long :D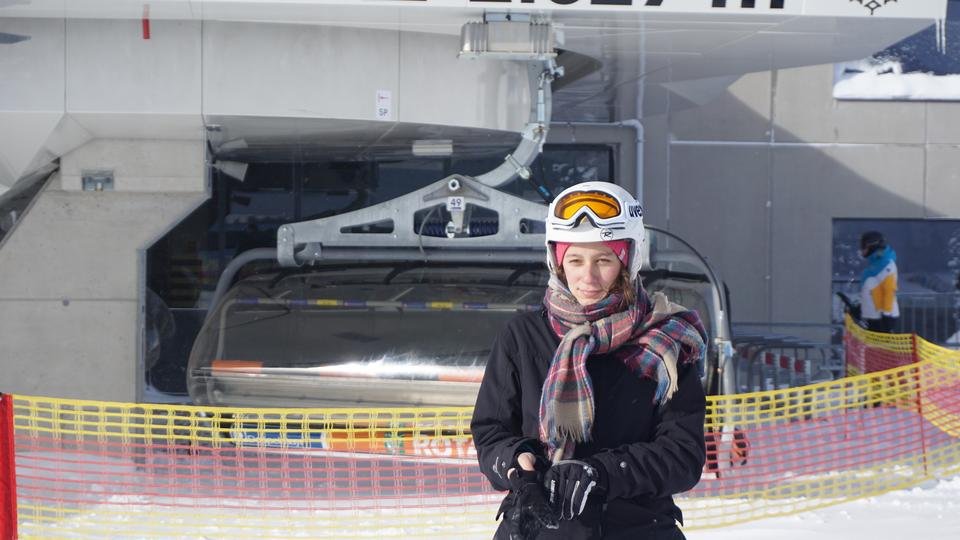 I know you guys probably want to see more pics of her but I got the permission for only 3 pics with face soo I gotta stop here :D
Last ride - 16:00
---
As this time was coming closer and closer, we really started to feel it all. Our tired legs and our frozen bodies. Tea breaks were more and more frequent and
occasional arguments about who's going to drink first occurred as well.
She won this round!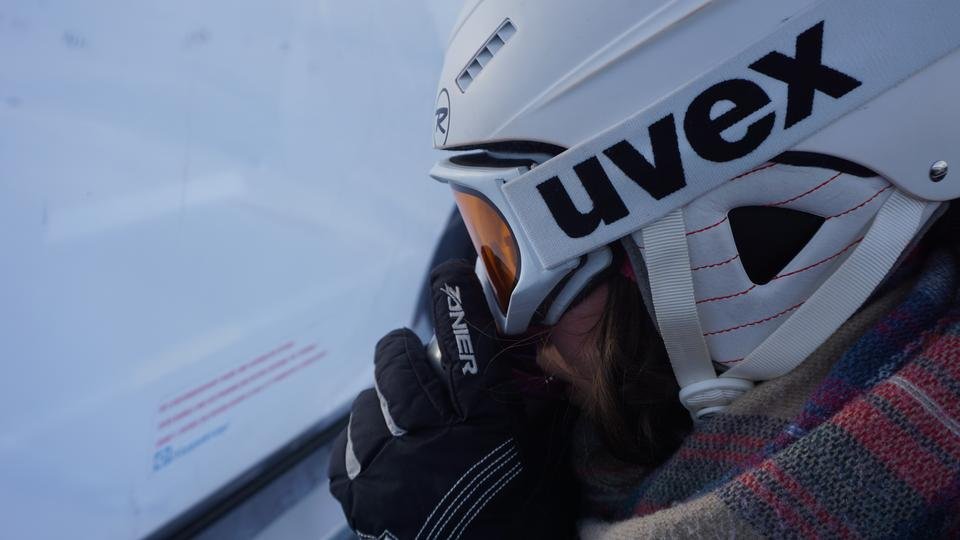 Sun was starting to slowly set down and it was time for the very last lift to the top of Stubaier Gletcher - Wildspitz. It's indeed a stunning place with amazing views :)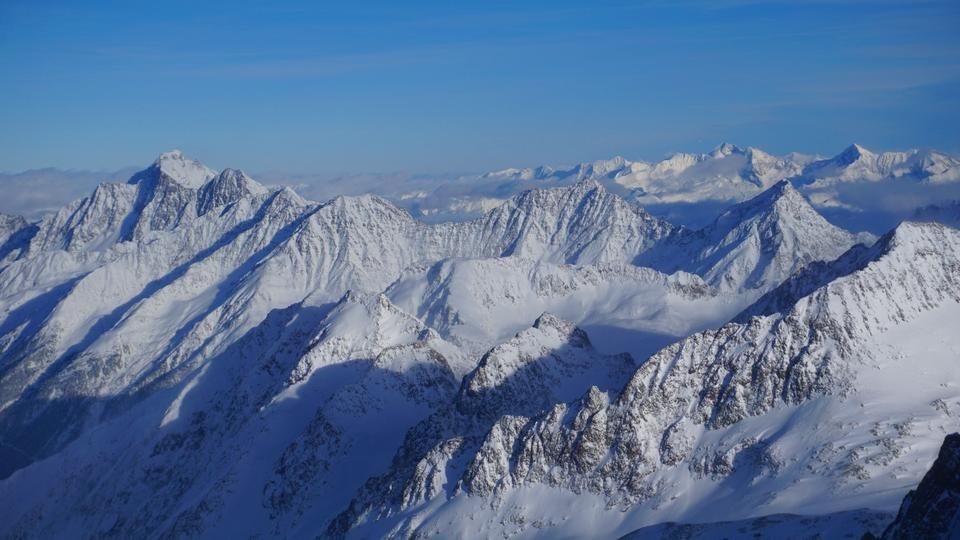 Bye-bye Stubye Stubai!
---
After the last ride was in books, we came back to parking lot to find it even emptier that in the morning. Obviously. Now understanding why so few people came I could only laugh on their fear of bad weather as we got couple of nice hours of blue ski and heaven-like ski experience :) Now just quickly change the shoes and clean up the ski from the leftover snow, sit into the car and drive back home to get some hot soup :))
Till next time Stubai!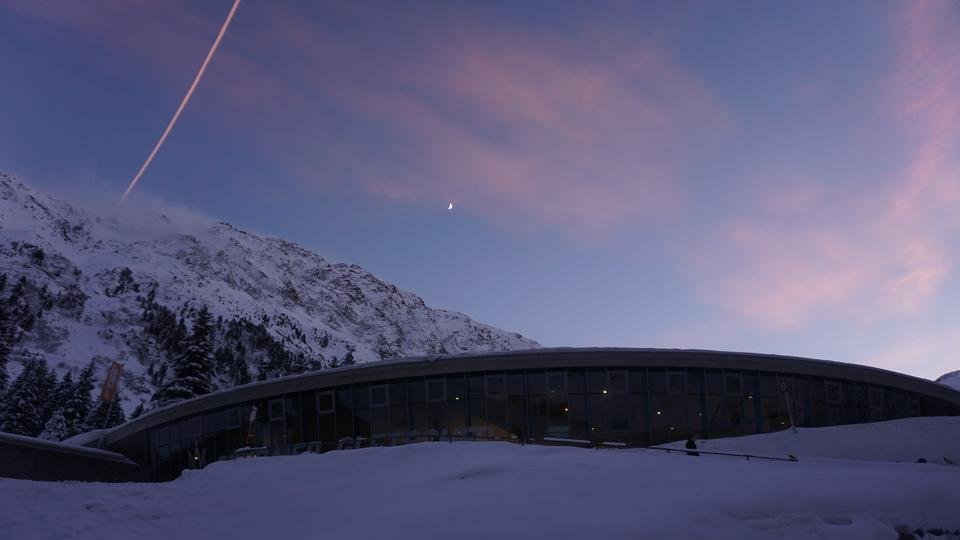 Thx for reading :) Matko.

You can find my latest posts here:
🏆 My STEEMMONSTERS trophies/scalps 🏆