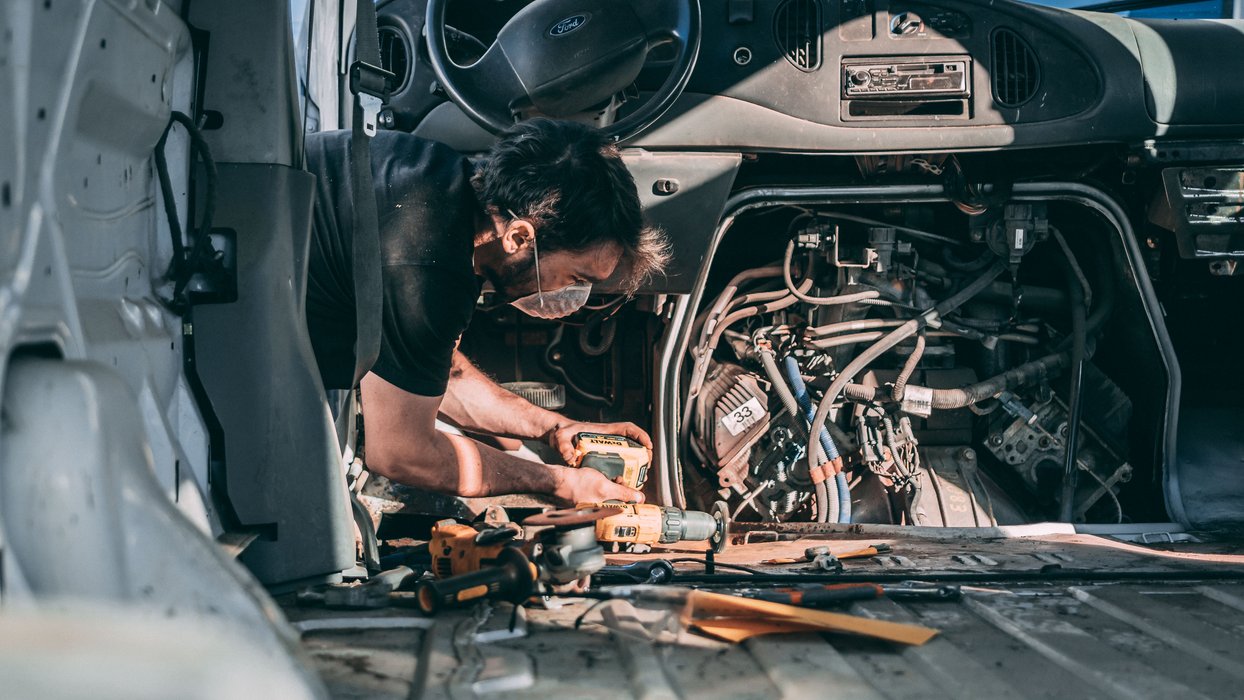 Before the conversion begins, I need to patch Harrison up. He is a bit rusty underneath. The whole week I spent sanding, grinding, brushing off rust in every corner. I even had to cut out some parts of the body, where I found the source of mostly everything. A wrench, a can opener and several bread knives, completely covered in rust. It was in there for at least some years. No wonder it went all the way through.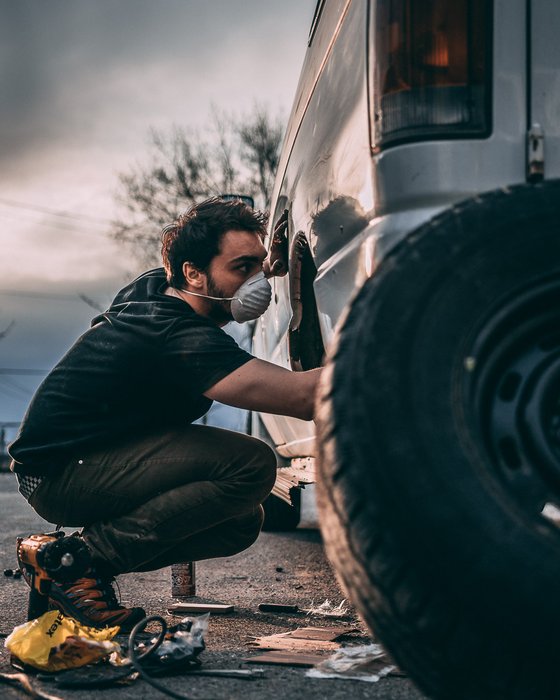 Once we got everything nice and clean, it was time to rebuild the body. In the biggest holes I had to get new sheets of metal welded in. Smaller ones I patched up with fiber glass and the very small dents with body filler. Fiber glass is nasty, my arms itched the whole week. Then again sanding everything to give it some shape, priming and painting it.
Apart from the fixing, I went around Montreal to meet some friends ath the Jean-Talon Market, eat a smoked meat sandwich and attending the Couchsurfing-photo-walk. It feels really nice getting out with others to snap pictures together, getting to know new people and just have a great time! I love this! Also a Cristiano hit me up un Instagram if we want to meet. He was really interested in the whole van project.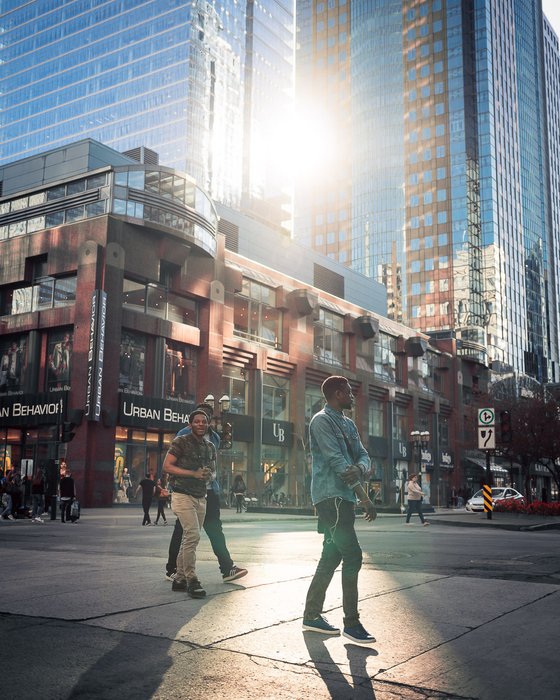 Shot on Sony a6500 + MC-11 + Sigma 1.8 18 - 35mm
❇ My Gear: ❇ https://kit.com/Max.M.Schneider
❇ Instagram: ❇ https://www.instagram.com/max.m.schneider
❇ How I schedule my IG's: ❇ https://later.com/r/79546b
This video does not contain any sponsored/paid product placements, if not stated otherwise.
My video is at DLive