Take a drive to just about anyplace in Yellowstone National Park and you will eventually come across North America's largest mammal, the bison. Herds both large and small fan out across the vast meadows. Individuals may be seen walking alone through the woods like ghosts passing amongst the shadows of the trees, heeding a calling to roam that only they can hear. You may even see them taking the easy way by strolling down the middle of the road, causing a traffic jam as they move from place to place within the park. Some of them, from time to time, turn up right in the middle of Yellowstone's most famous attractions.
Bison Cow and Calf in Pelican Valley
The best areas within the park to view bison are Lamar Valley, Hayden Valley, and Pelican Valley. These are all large areas, but with a current population of around 4,200 of these wild animals, you are sure to spot at least a few, and most likely many since Yellowstone has the largest group of free-range bison.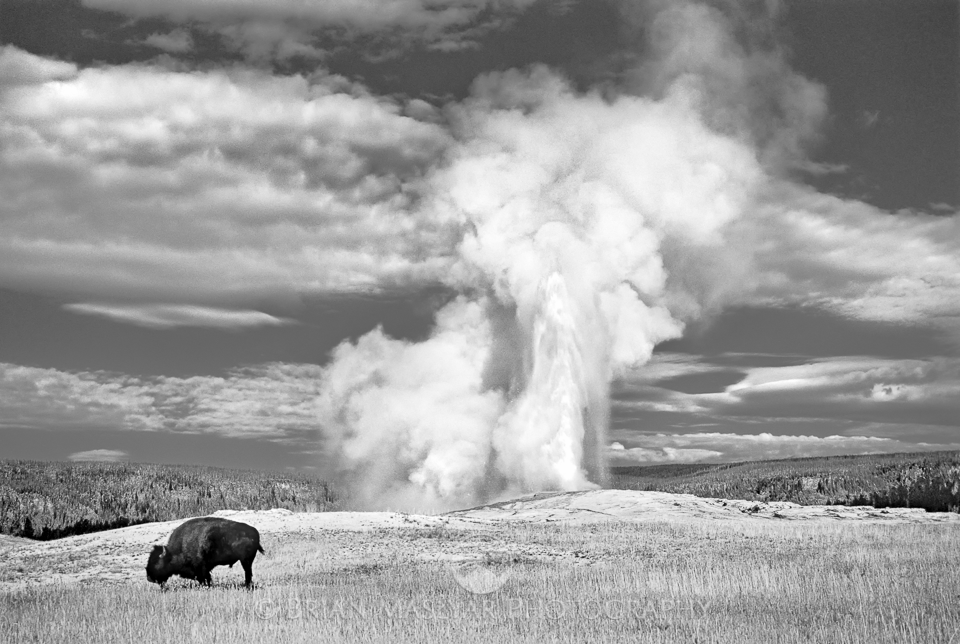 Old Faithful and Bison
If you can find a safe pull-off without causing a traffic jam of your own making, take the time to sit, watch and listen to the decedents of the creatures that used to roam vast areas of North America in numbers estimated at 30-40 million. Although the population and range of these animals has decreased dramatically since the settlement of the American West, Yellowstone is the only known place where bison have continuously lived since prehistoric times.
Photographing these impressive creatures in their natural habitat is a wonderful experience. But stick to the park's rules and regulations of not approaching them. Although they look docile, they are wild animals and are unpredictable. Getting attacked by an animal of this size could change your life.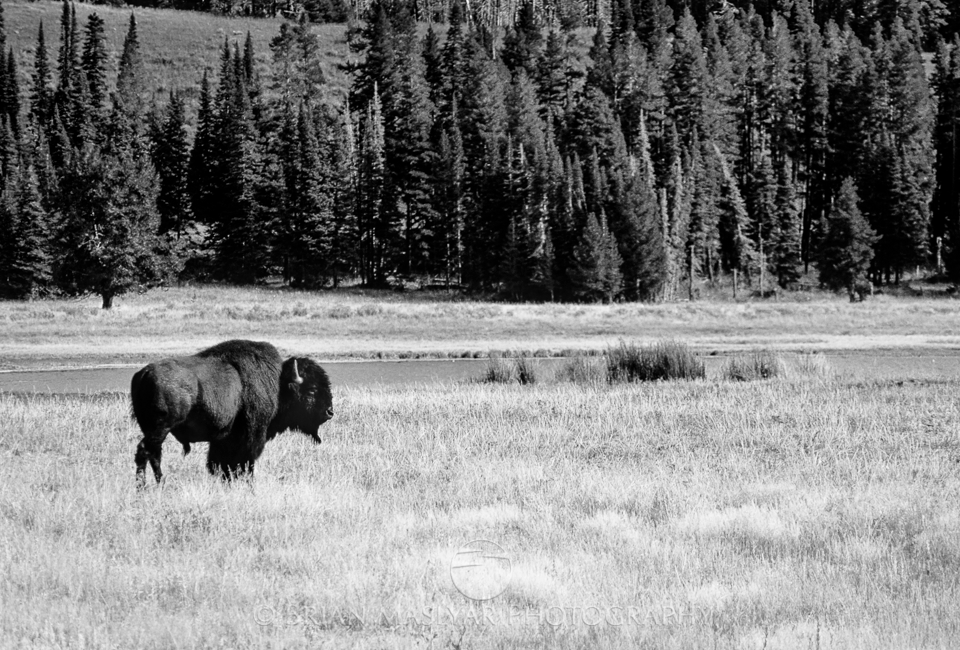 Lone Bison Bull and Yellowstone River
• • •
#photography
#photofeed
#nature
#landscapephotography
#mypictureday
#waterfall
#nationalpark
#travel
#photo
#roadtrip
#photofriend
#travelfeed
#naturephotography
#animalphotography
#steemitworldmap