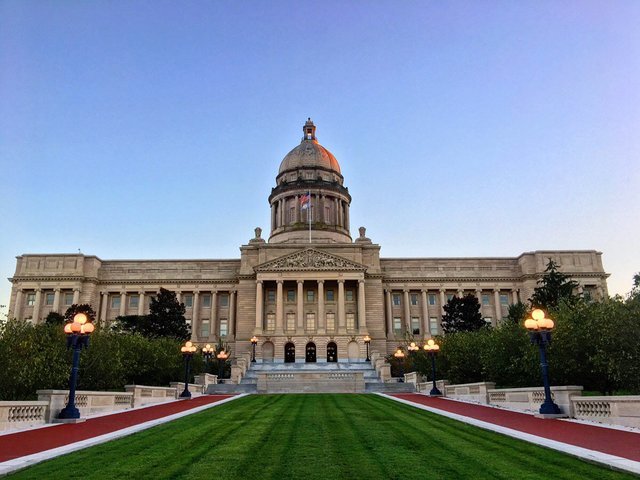 ¡Just Capital!
Kentucky's capital is located in Frankfort, which is just about an hour southeast of Louisville. I camped north of town in mid-October when I visited for this collection of photos.
The gardens in front of the main entrance were still in bloom at the time of my visit. Autumn had descended on the area I live in, so it was nice to see foliage and flowers one last time.
Interiors: Rotunda Dome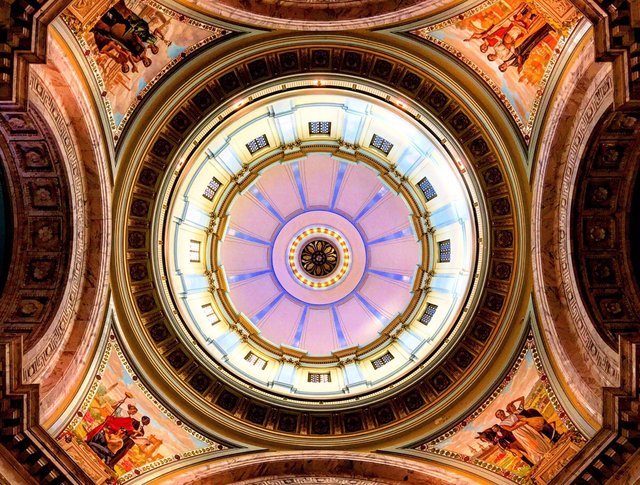 They have a classical dome in Kentucky with one very impressive trait: the color changes through the day. I didn't stick around long enough to capture its polychromatic display but was satisfied with the collection of images I did get that day.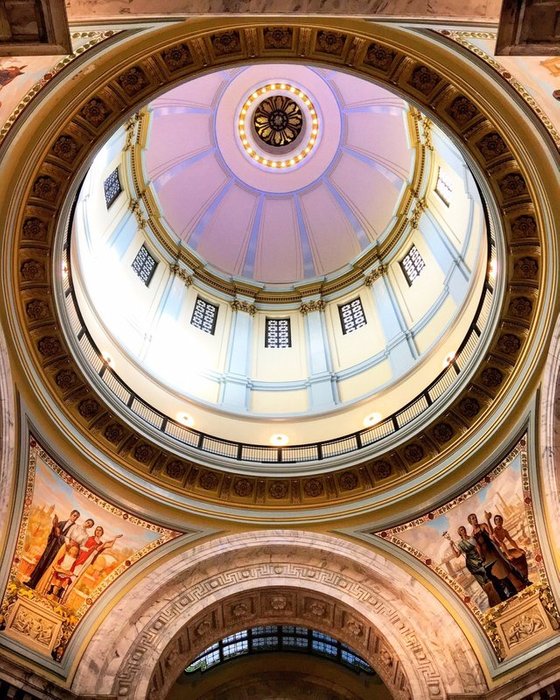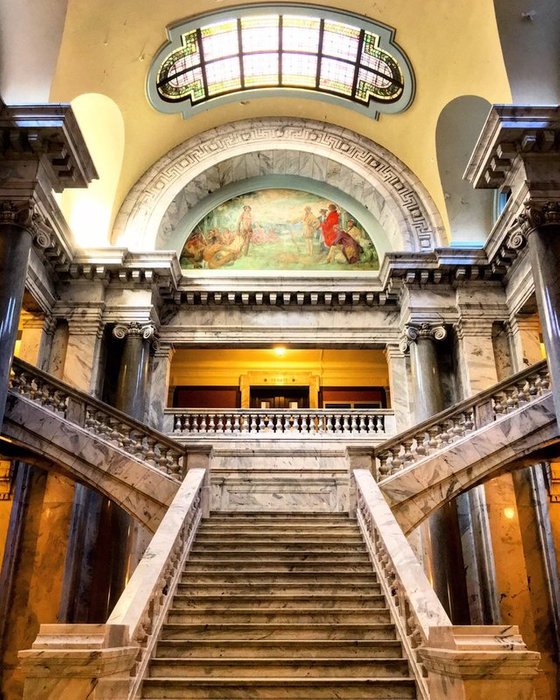 Often there is a grand staircase inside of these capital buildings, Frankfort didn't disappoint. I like the lighting, symmetry, and material colors in this image. Have been thinking of ways to combine a number of pictures from different capitals together. There might a video project to try out with this idea.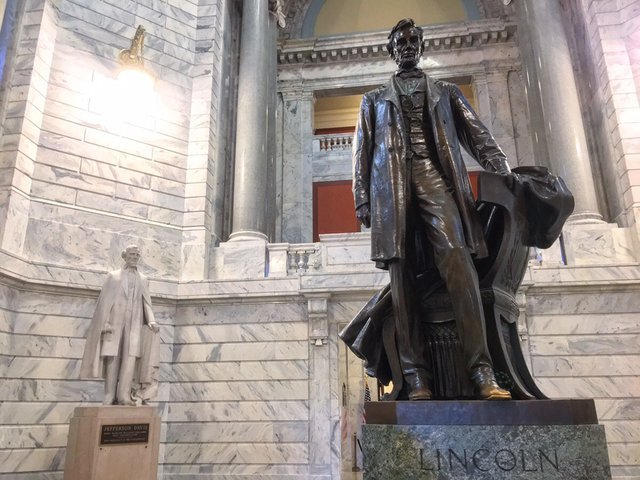 The guard was quick to point out that the rotunda was the only place in America to see a statue of Abraham Lincoln and Jefferson Davis together. That didn't strike me as a great surprise. He recommended I head onto the bourbon trail after my look around the state capital - it was 10:00 in the morning.
Those screens on each side of the room were rotating different images. I waited for the image with the dome to cycle back through to get this picture.
Hopefully you've enjoyed this brief look at the Kentucky State Capital.
Thanks for taking a look!