This post is comprised of all the photos I took while traveling in the state of Washington during the summer of 2018. There are a number of pictures taken in the rural areas I drove through on the way to each of the National Parks in the state. This collection ended up with quite a few pictures. I'm still sorting out the best way to approach putting these into video format. Seems reasonable to attempt individual videos for each park, however, there might be a nice texture created by doing the entire run in a single shot.
Let me know what you would like to see or think might be best.
Enjoy the photos!
---
Mt. Rainier Collected | 15 Pictures
Last summer I drove through the Pacific Northwest again. It's a beautiful area and I'm happy to have visited new places this time around. On my way to the coast I stopped at Mt. Rainier National Park for a day to see the sights and do a little hiking up the mountain. This park is located in southeast Washington state.
It was a fairly impromptu decision but the time was available and I got ambitious. There is still a lot of the mountain that I didn't see, so a future trip would allow me the opportunity to spend more time exploring. Definitely curious to hear about any sections or features that readers might recommend for a future trip. Feel free to leave a comment - or better yet a picture of your own.
Approaching Mt. Rainier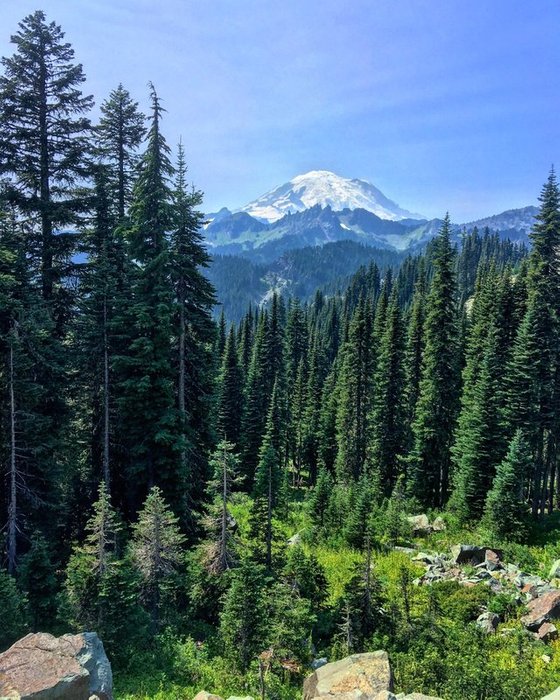 I only spent an afternoon here but was able to get a handful of pictures I really enjoy.
It's nice to be able to share them on social media in articles like this.
Grove of the Patriarchs
On the way deeper into Mt. Rainier National Park, I stopped at a grove with large, older trees.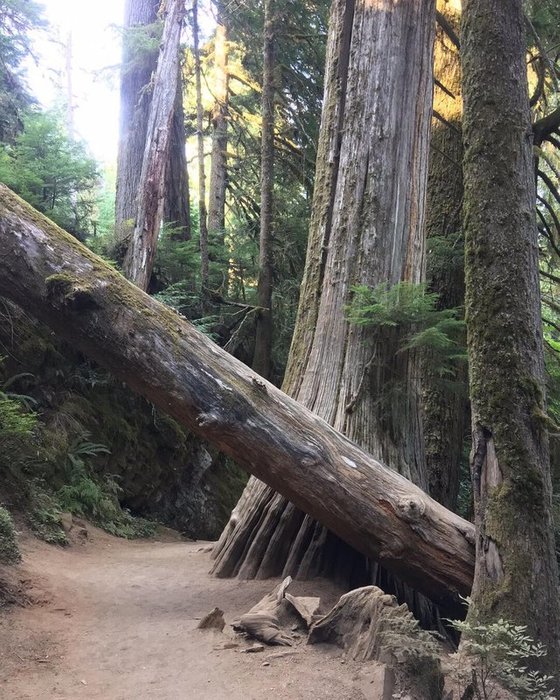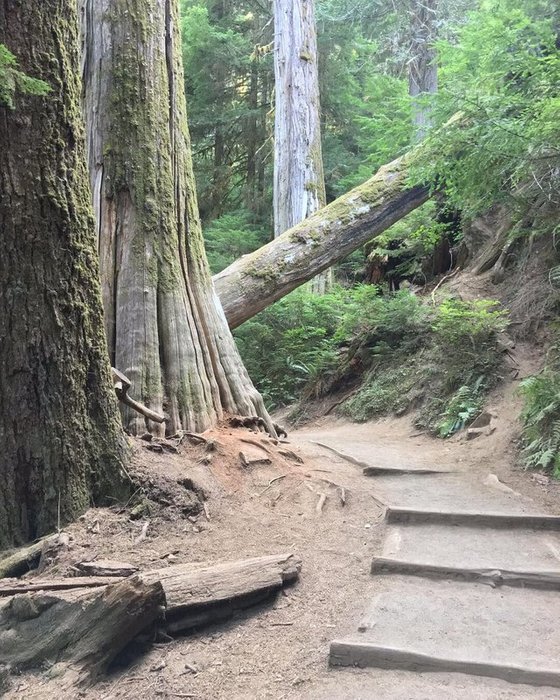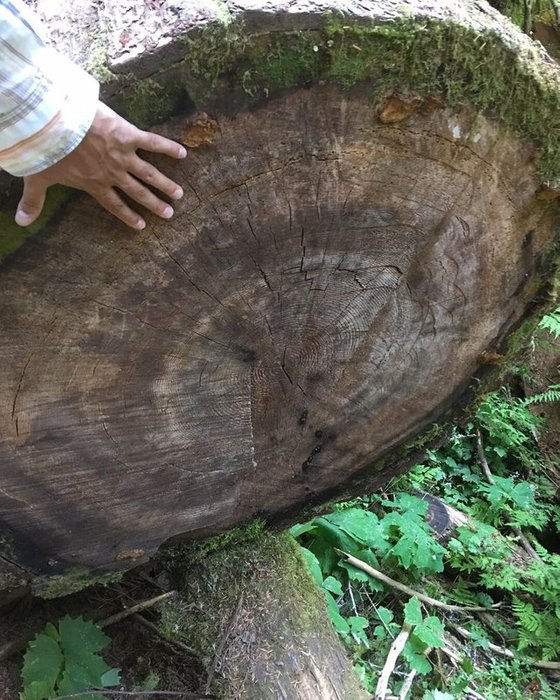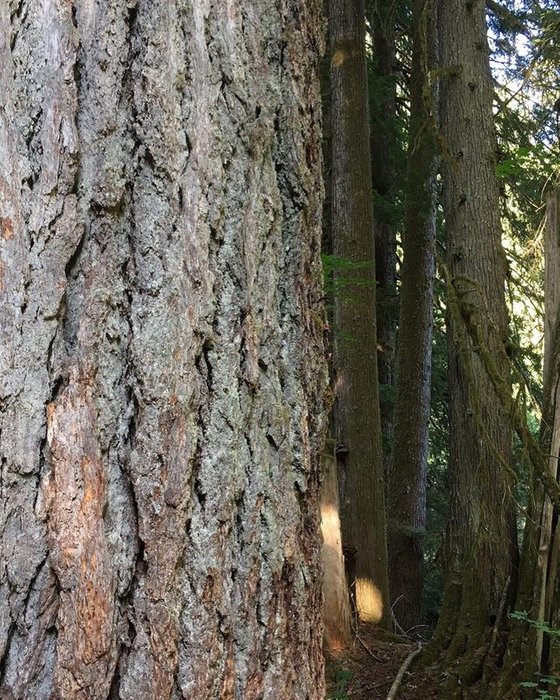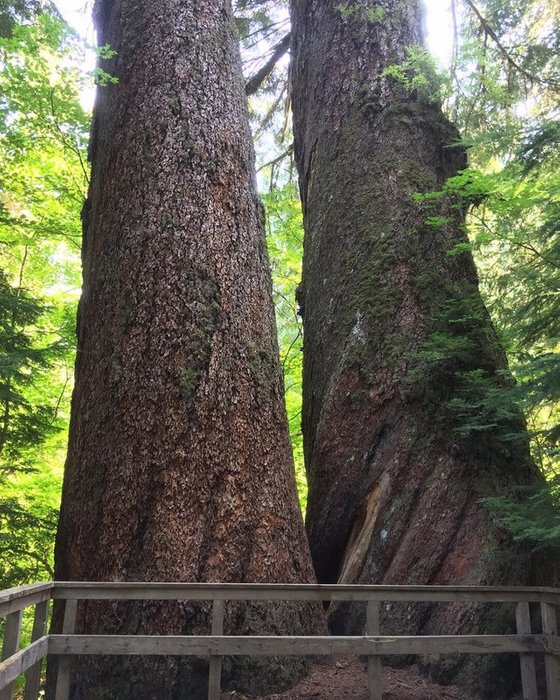 There are still places throughout the Pacific Northwest where old growth trees are still growing.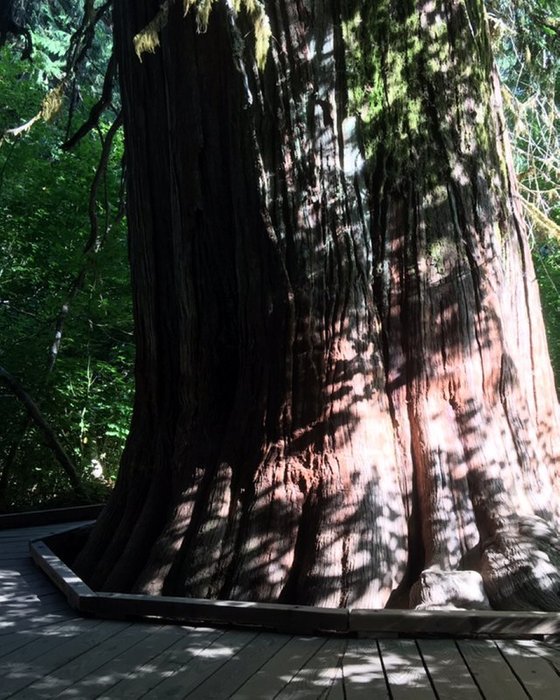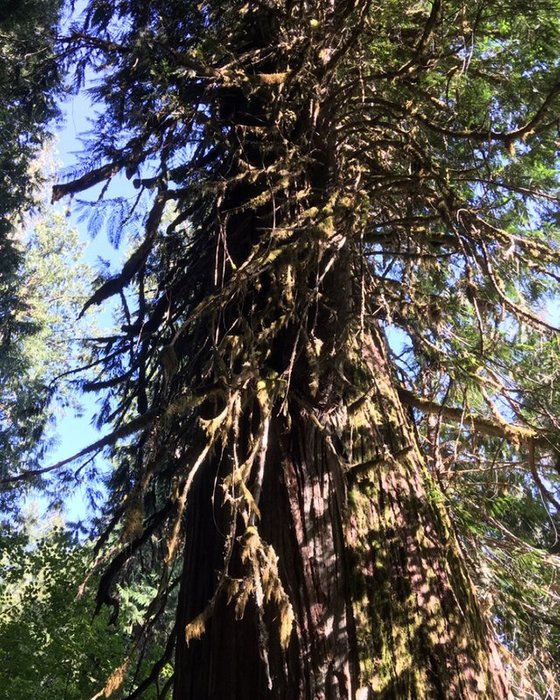 It can be hard to gauge the size of them without something to compare with in the photo.
Closer to Rainier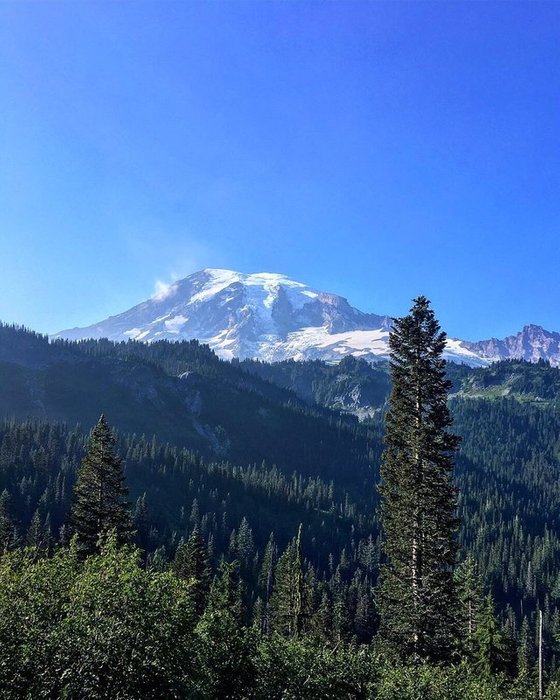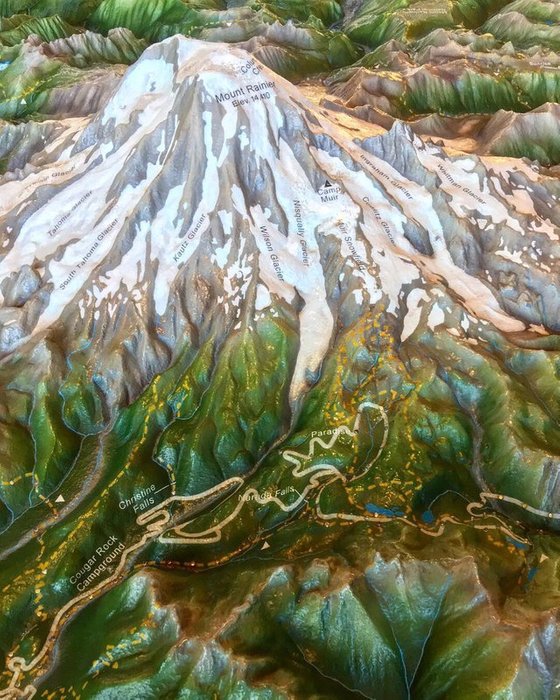 Starting to get closer to Mt. Rainier, almost there….
Onto Mt. Rainier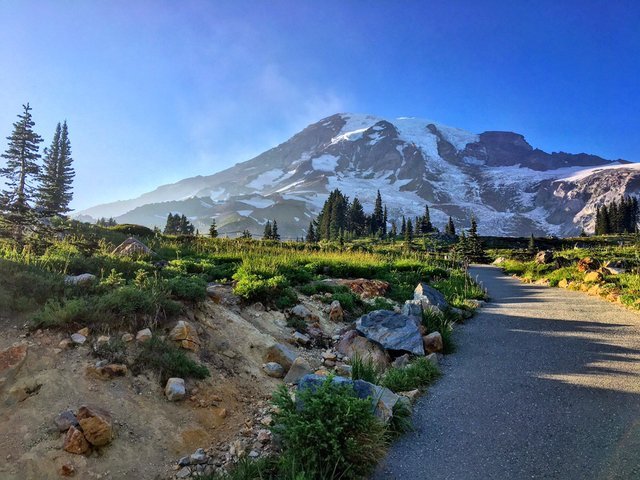 I highly recommend visiting this park. It is sort of remote in the sense that there aren't any large communities in the near vicinity but that's fairly typical if you are a frequent visitor of National Parks.
🏔 🚶
Marmot on the Mountain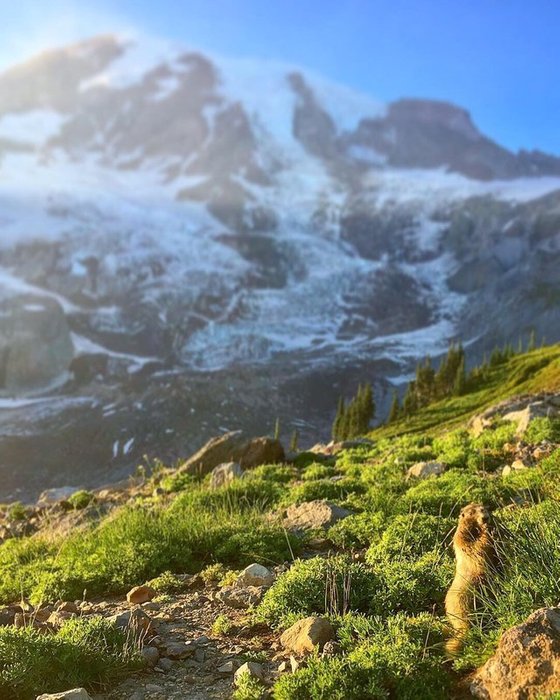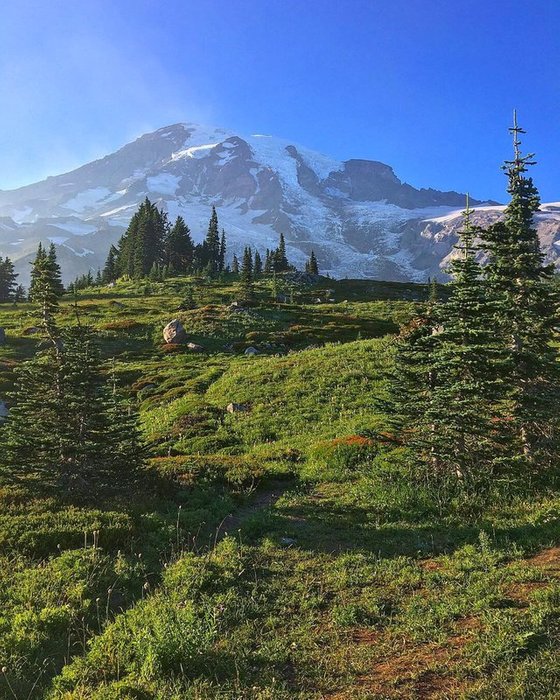 Walking onto the hill now
By Sunset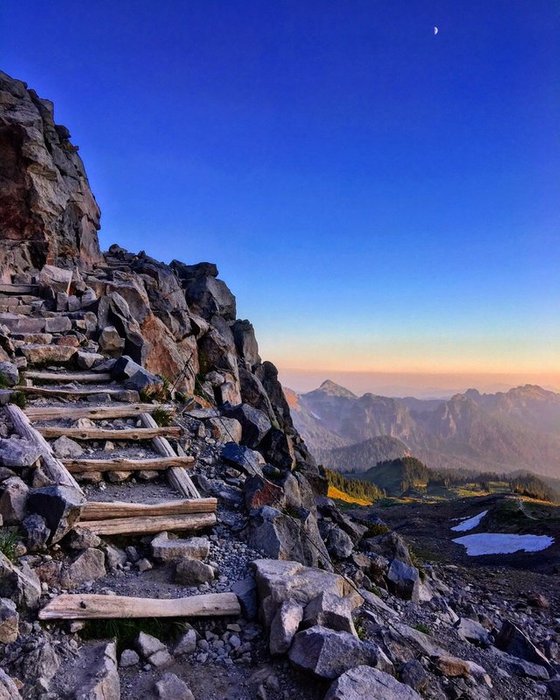 You won't come down the mountain with anything if you aren't willing to climb it first
Goodnight Paradise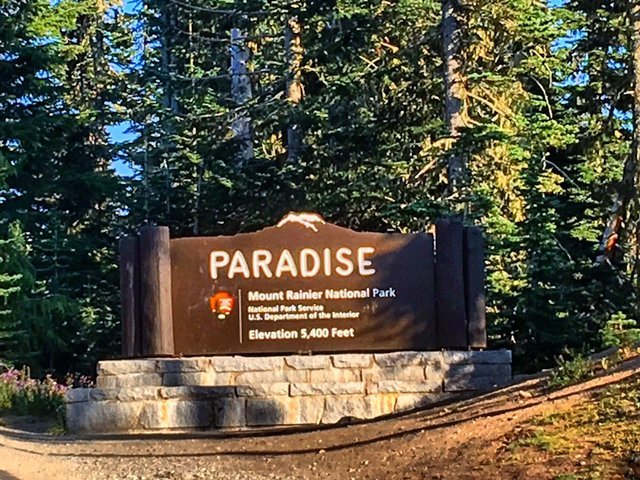 This is my last picture from Mt. Rainier - hope you enjoyed them. It's probably not that far of a drive from the greater Seattle metropolitan area, if you find yourself there at some point. There isn't a significant highway that goes through the area, though it is probably more accessible than Olympic or Cascades.
---
This was taken near Aberdeen, WA on the way north from Oregon, where I stayed for a few days to visit friends in the area.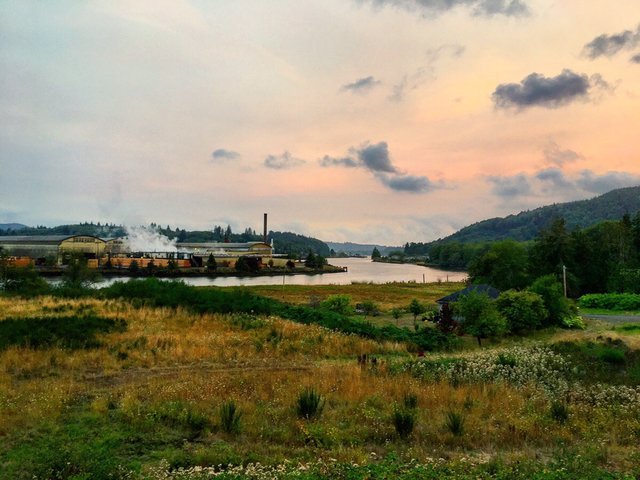 ---
Olympic National Park
There are three National Parks in Washington State. Not surprising, given how big the geography boundaries of the state. They are all very different environments and I'm glad I had the chance to visit each of them last year to get a sense of each one. Olympic was the second park that I visited last summer.
I wish there were more pictures from the park but it was incredibly overcast and made capturing images difficult. I camped in the park for a night. After setting up my tent, I went on a hike to the Sol Duc Falls. There is so much more to see there though, so don't feel like this short collection of images represents Olympic well.
---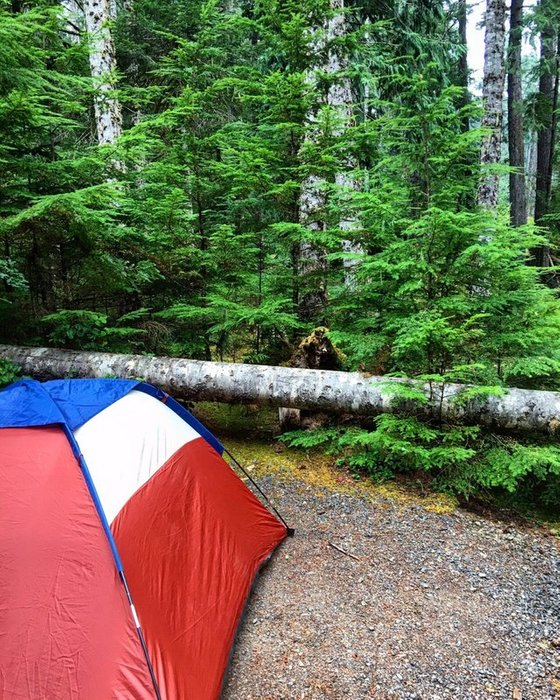 Overnight car-camped it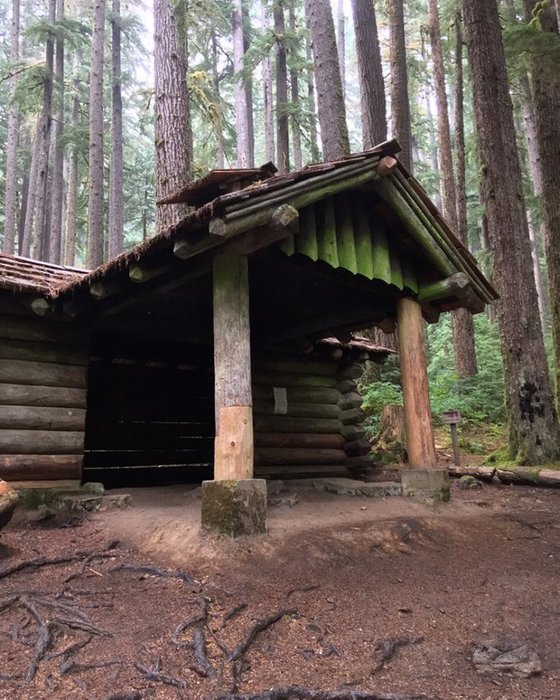 The Pacific Northwest is a coniferous rain forest. These are just my words, I'm not a botanist or ecologist but the forests are thick. They are dense with the growth of nearly undisturbed foliage. Also, finding sunlight could qualify as some sort of cryptozoological effort: it rains constantly.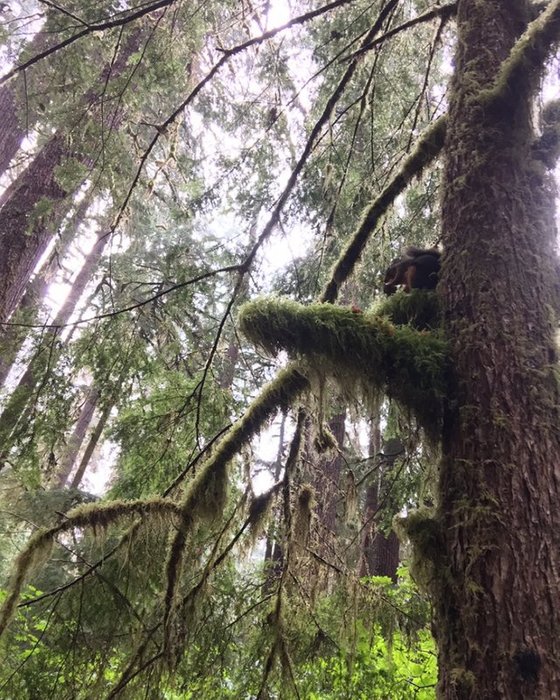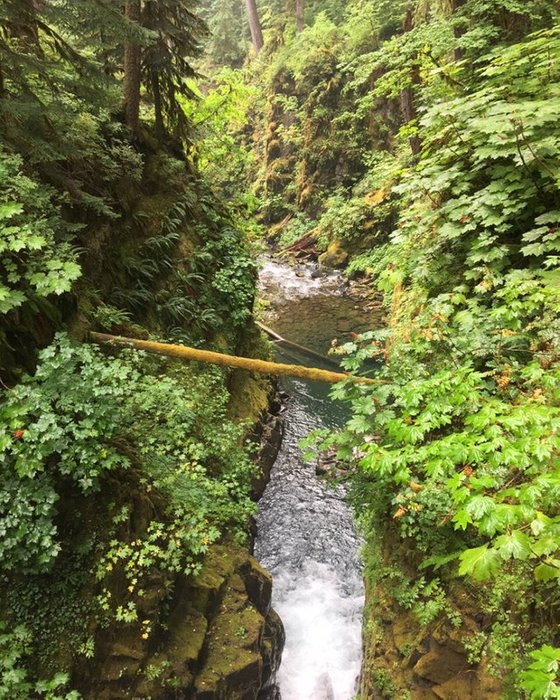 But the terrain is beautiful - foreign to my Midwestern eyes. It feels good to walk the parks and see the landscapes I've only viewed as pictures before making my way there.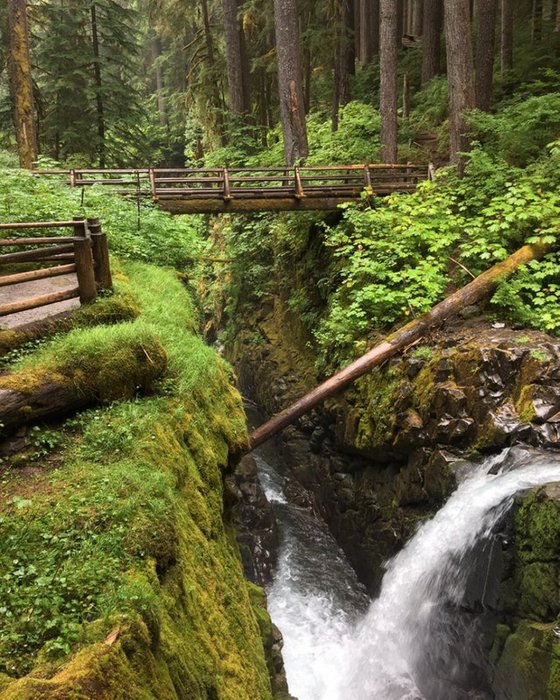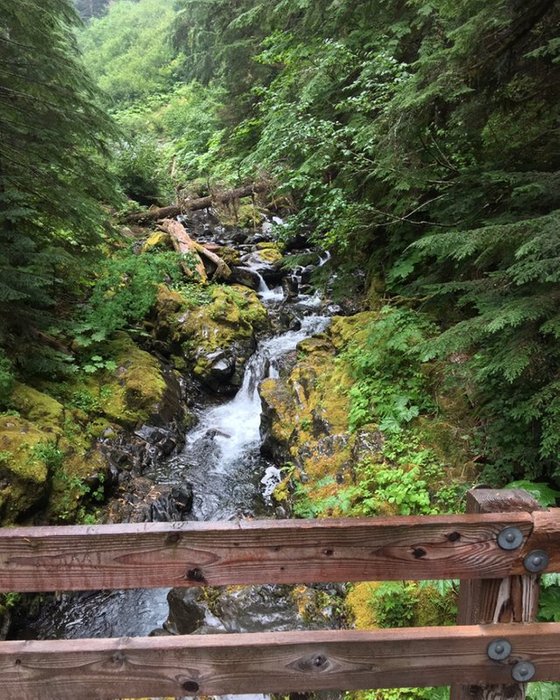 I only stayed in Olympic National Park for a day but tried to maximize the time by finding a good trail to hike with a strong water feature.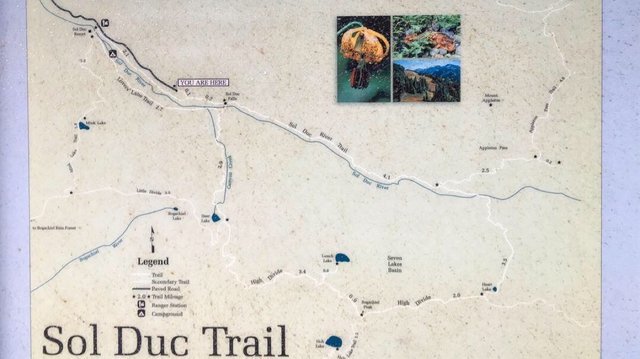 Hopefully the Sol Duc Falls are a decent introduction to what you might find in the park for yourself. As was previously mentioned, the area was overcast while I was there so capturing panoramic views of the mountain weren't viable during my visit.
I attempted to make it to Deer Lake but unfortunately ran out of time and had to turn back. The middle photo shows the extent of my walk. Highly enjoyed this trail but definitely need to return in the future.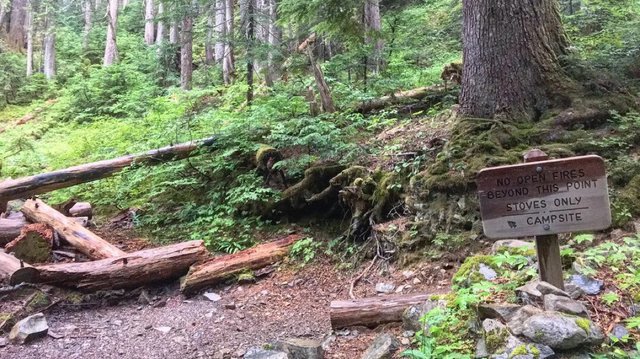 Washington State has three National Parks. Olympic was the second one I visited this summer during a trip to the West Coast and would make for a good use of your time.
---
Desolation Pass, WA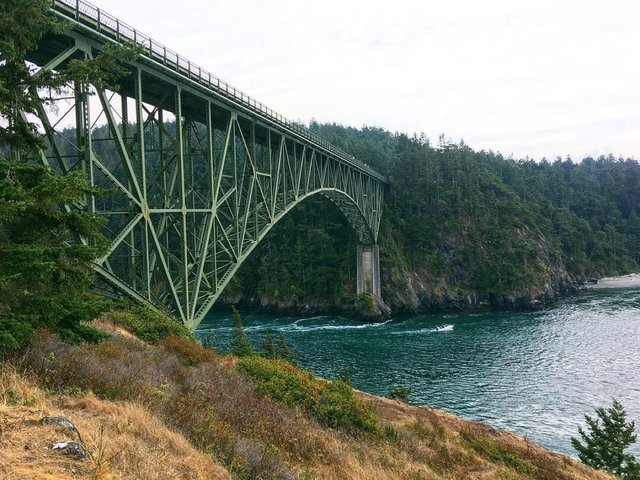 It was still early in the afternoon when I crossed the bridge at Deception Pass.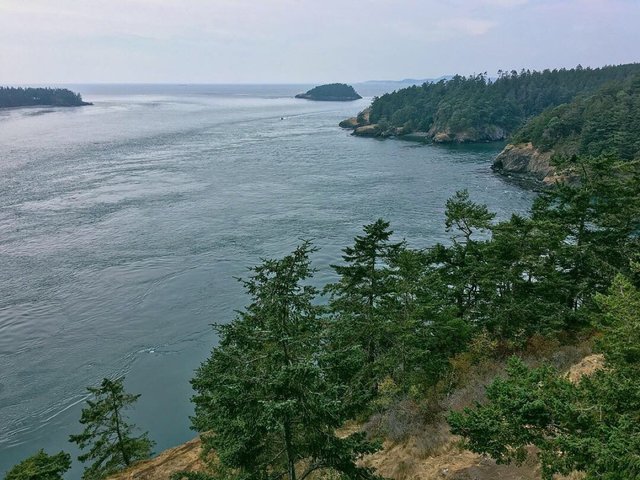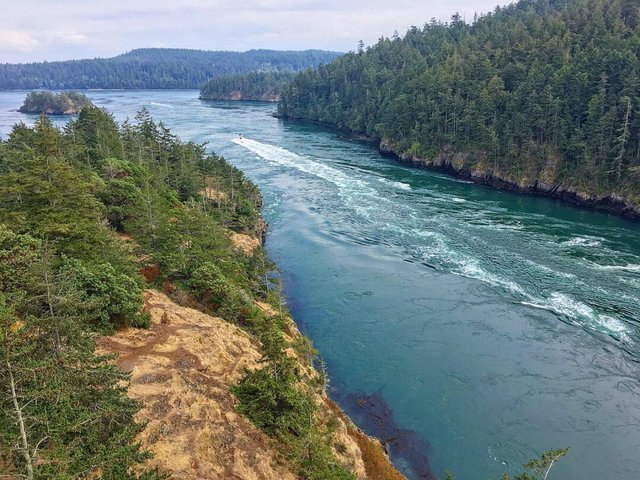 It was really windy that day but there were excellent views from the designated areas. I should have taken a little video but it was really loud. There were crowds. Though these photos don't seem crowded - this is a very remote location.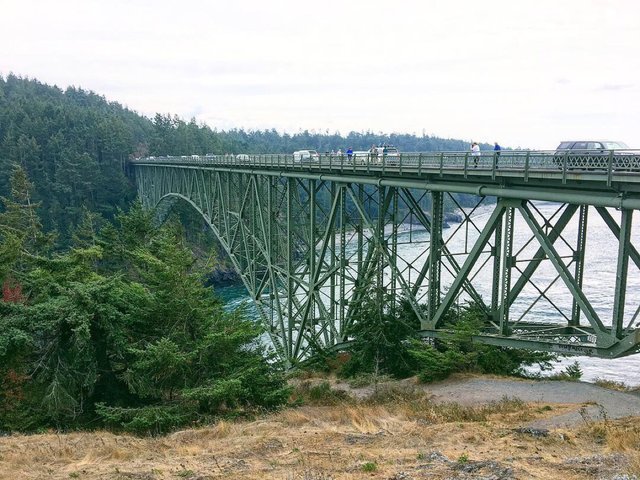 ---
North Cascades National Park
I think North Cascades National Park in Washington State is my favorite of the three located in the state. It is remote and the terrain is very different from the others. It is not set adjacent to a single mountain but in the mountains. As the name implies: water plays a central part in the features throughout the park. There are a number of hydroelectric dams which you'll see in this post.
---
Gorge Hydroelectric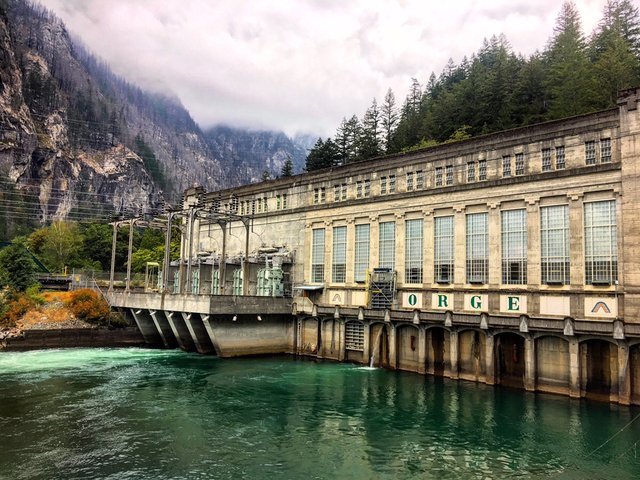 This is the edge of North Cascades National Park.
One Bridge or Another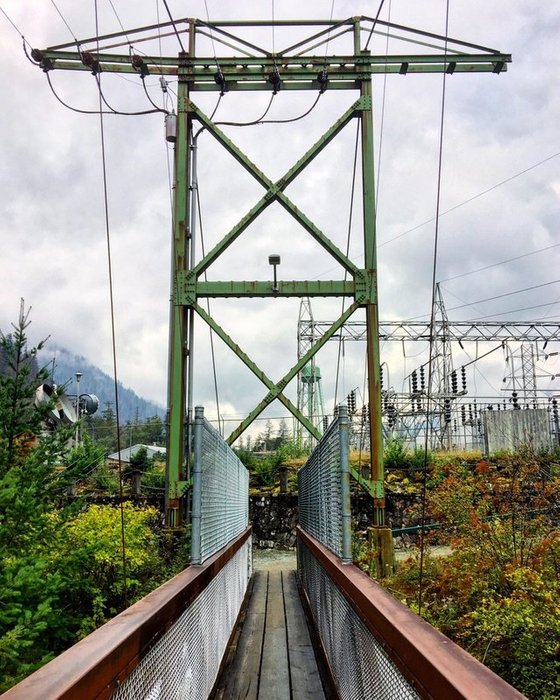 A powered bridge, an electrified fence
"Leave the goods at the edge and walk away"
The Electric Forest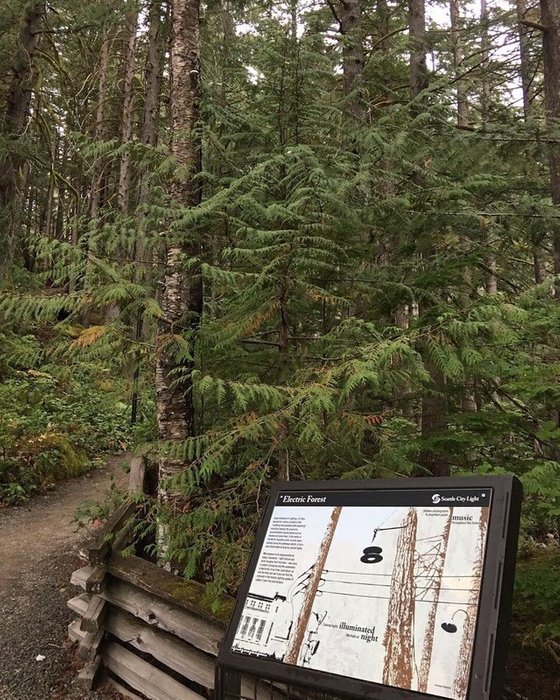 Tucked into the hillside next to the hydroelectric dam photo posted above was this short trail that ran adjacent to a small cascading waterfall.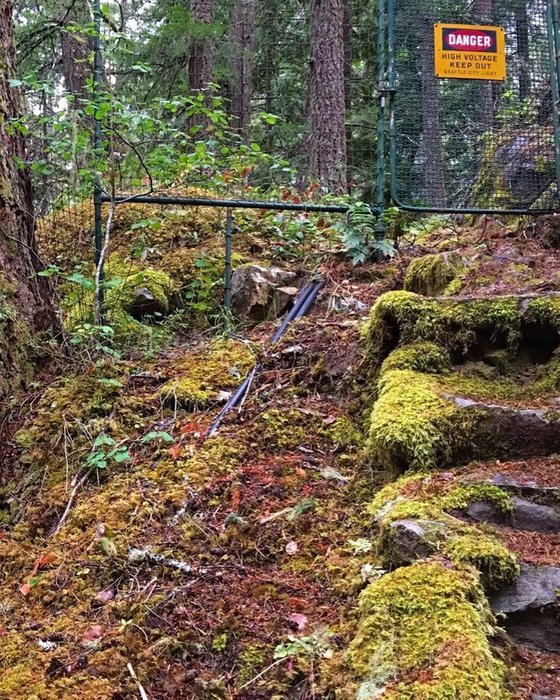 Having only spent an afternoon in the park, my experience there isn't very thorough. However, I think I saw great elements and there will be plenty to see the next time. I didn't write much about my time there so these pictures will have to tell the story better than my words.
From a Vantage Point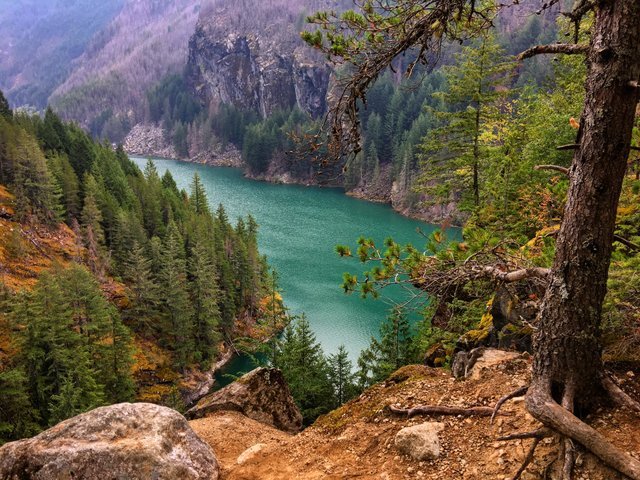 The solitude was enriching. Moments connected into a catalog of thoughts that wouldn't grow where the confines of domesticity prevailed.
While writing each character in the words of songs, or poem-like forms, even the final prose that gathered around the fragments of memories - a realization became crystal again where the monotony of common routine would have calcified instead.
Forgotten views were restored by fresh cool waters and air that never knew what happened in the days between.
Getting to the Goods Soon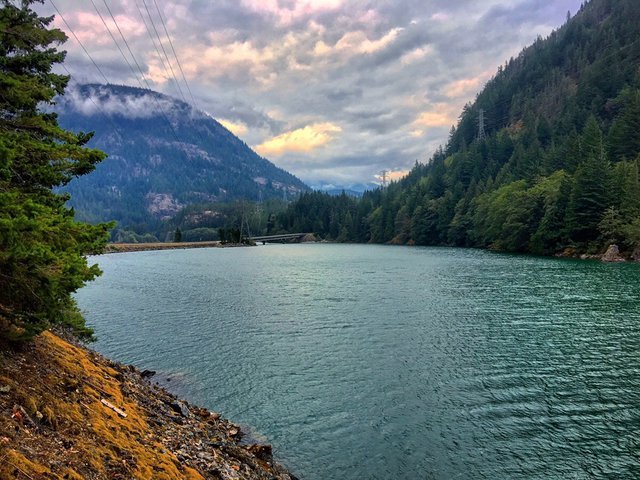 🎵 Just around the river bend 🎵
Diablo Hydroelectric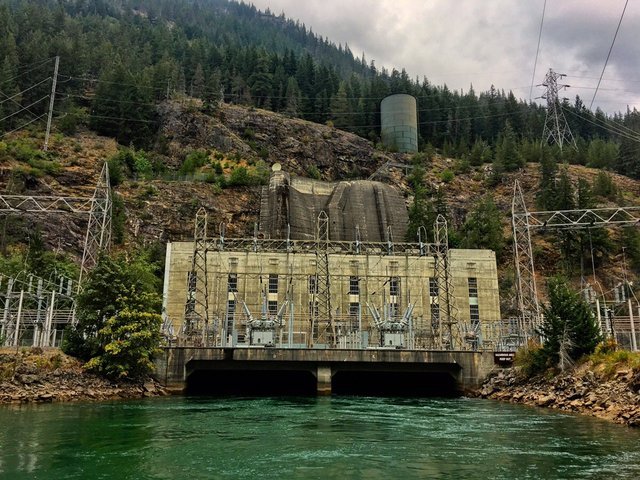 This scene reminded me of playing Fallout. I saw so few people while I was at this site. There was a string of residences, single buildings in rows with no occupants save one. Truly an edge-of-the-world experience with a ghost town vibe.
…and this was only the beginning of what was available to explore at this site.
Diablo's Incline Plane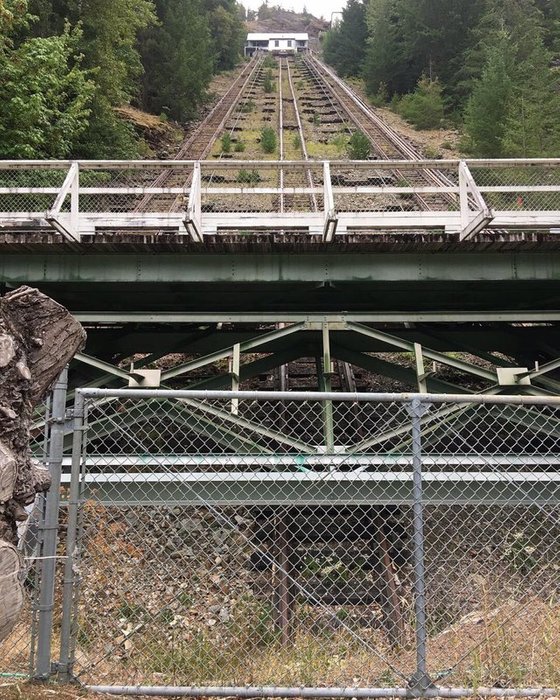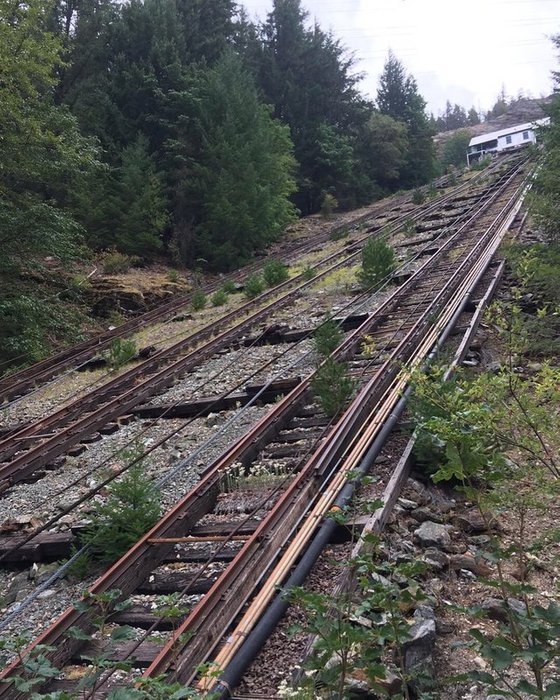 🎵 This station is non-operational 🎵
Diablo's Dam from Bed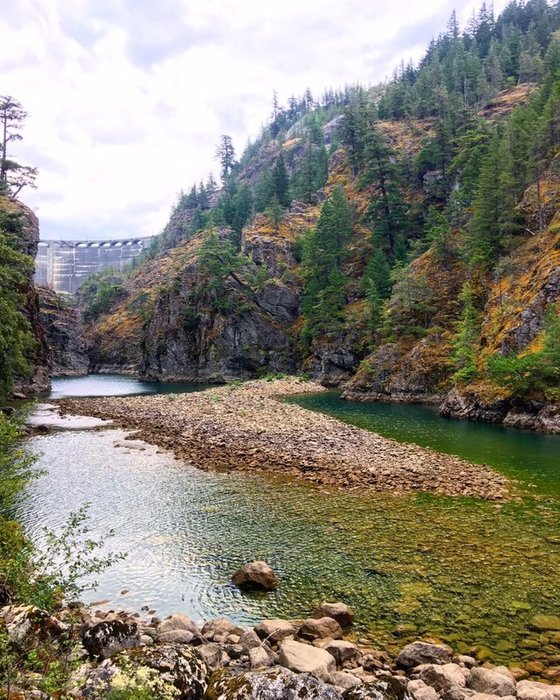 This is a peek at where we're headed
There was a marker warning to go no farther into this river bed and a camera setup on a post to monitor.
Diablo's Trail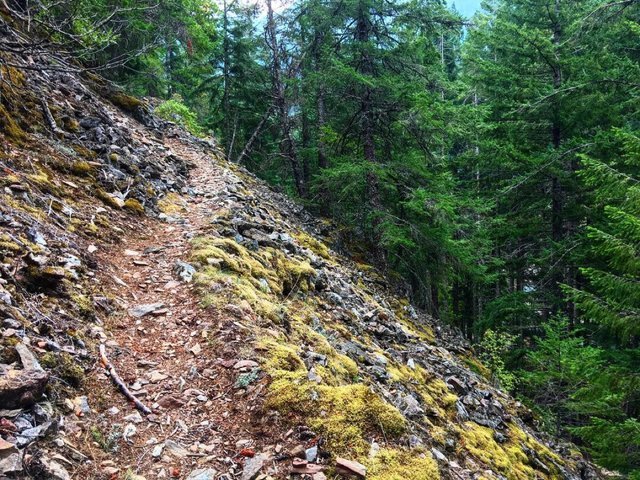 As we talked about before: you'll need to go up the mountain
...but the trail may not always be clearly marked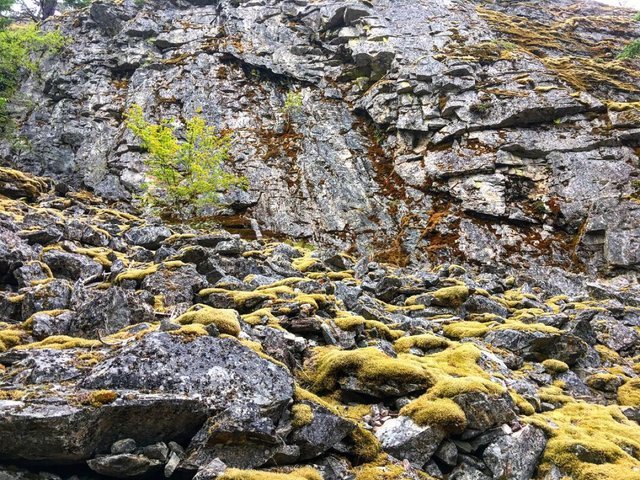 Diablo Emerges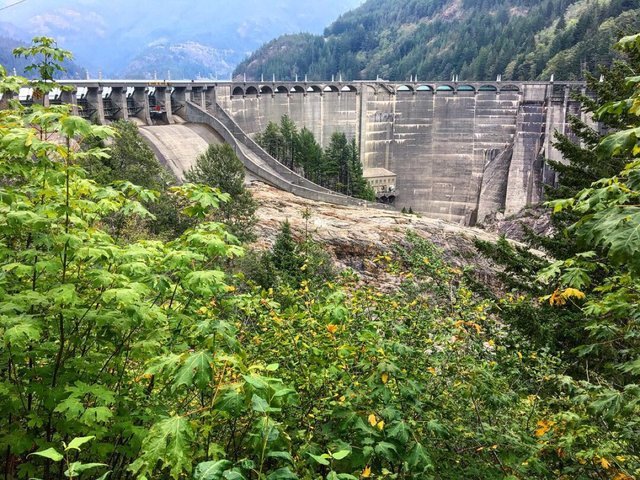 As I reached the end of the trail that curved around the cliffside, a full view of the Diablo Dam could finally be seen.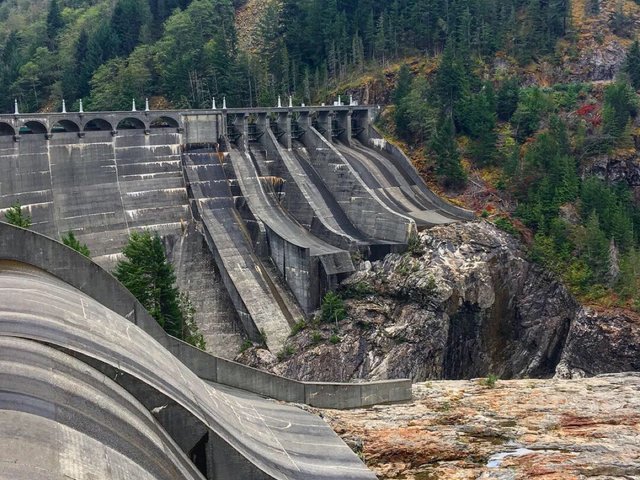 Apparently, it was a low-flow day. After making my way across the ground level installation and up the trail without seeing anyone, it was nice to interact with a few students taking pictures on the dam during their summer break.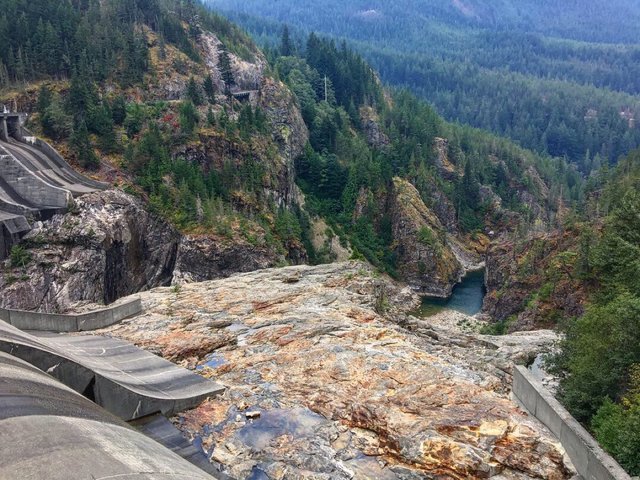 Diablo's Crevice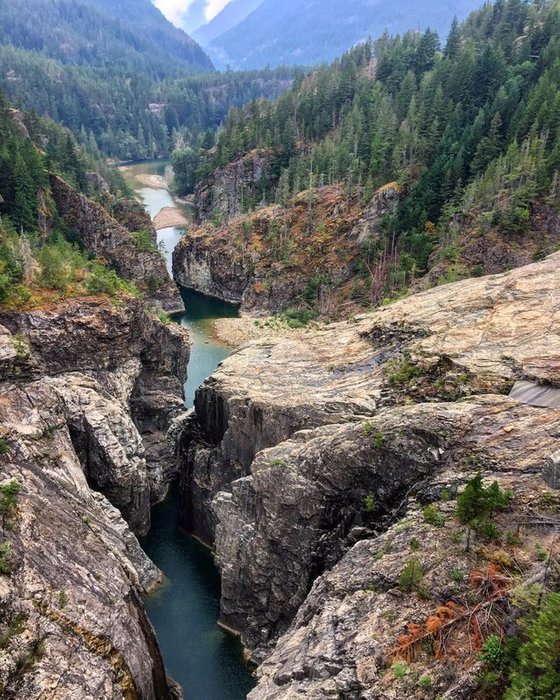 Look around you - There's fish everywhere.
Diablo Lake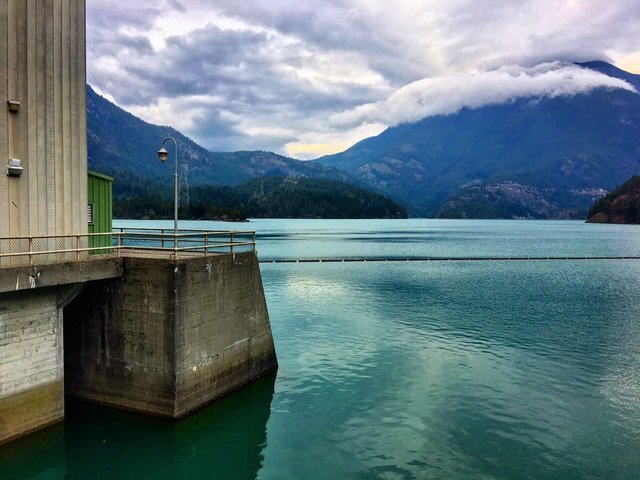 If at some point you thought I went off the deep end, does that leave you in the shallows?
Here is a bonus take on the above picture: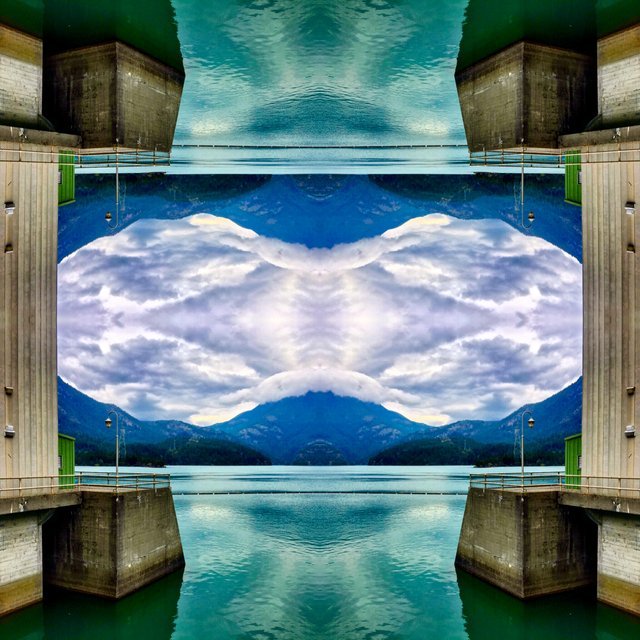 I like to play around with the images and see what happens. Pretty happy with how this one came out.
---
Eastern Washington
Have you been to Washington yet? I've passed through the state a few times now over the last 3 years, though none have been as extensive as last year. I've still never visited Seattle, for example. I'm not really a city person anymore, maybe I never really was, but increasingly I find myself drawn to natural settings with as few people in the vicinity as possible.
Any river in Washington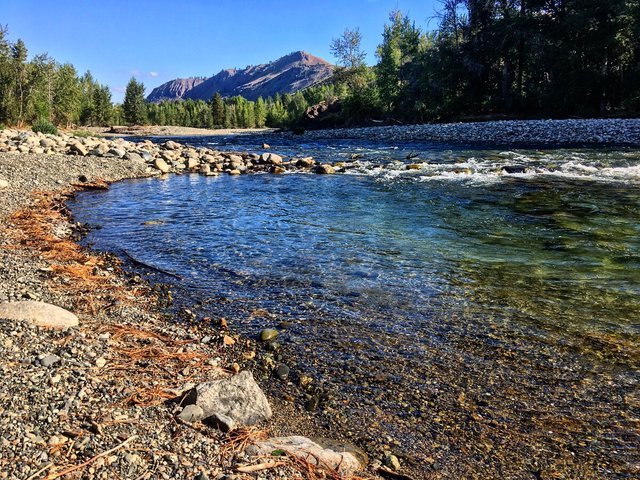 The day after the Cascades, I had a Treasure Island breakfast here.
Washingtonian Agriculture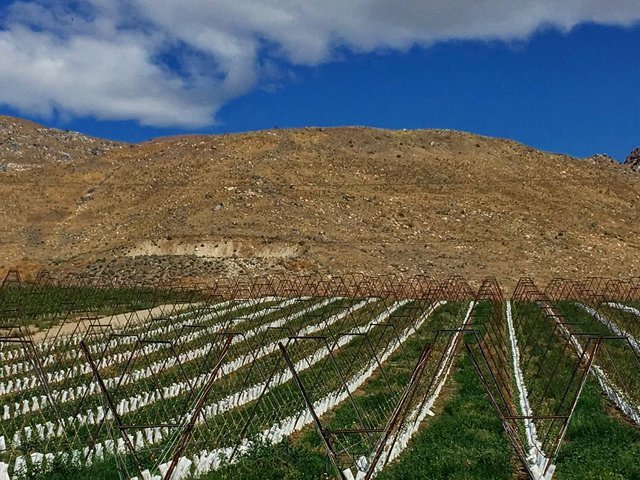 What are these? Honestly, I don't really know what they are - clearly something agriculture related but I'm curious which plant they are associated. Do you know?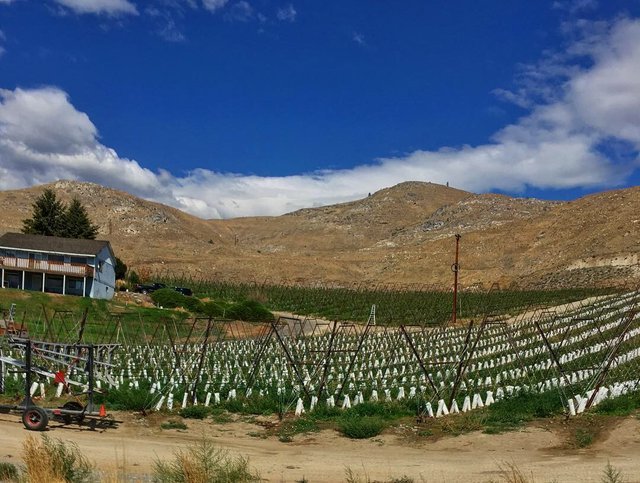 Surely, the suburbs were homogenized first but the cities are now becoming the same ubiquitous corporate tapestries. Architecture remains interesting but the metropolitan cultures seem to have become unbound by geography as the Internet has connected communities digitally. It makes the need to visit them to absorb regional culture decrease. Accents are disappearing along with the ethnic neighborhoods that formerly carved up the cities before waves of gentrification changed the populations' metrics.
All that said: I love traveling
Thanks for reading!