We are incredibly fortunate to live within minutes of one of the most pristine and scenic rivers in the state of Missouri. We take every chance we can get to go out and enjoy it!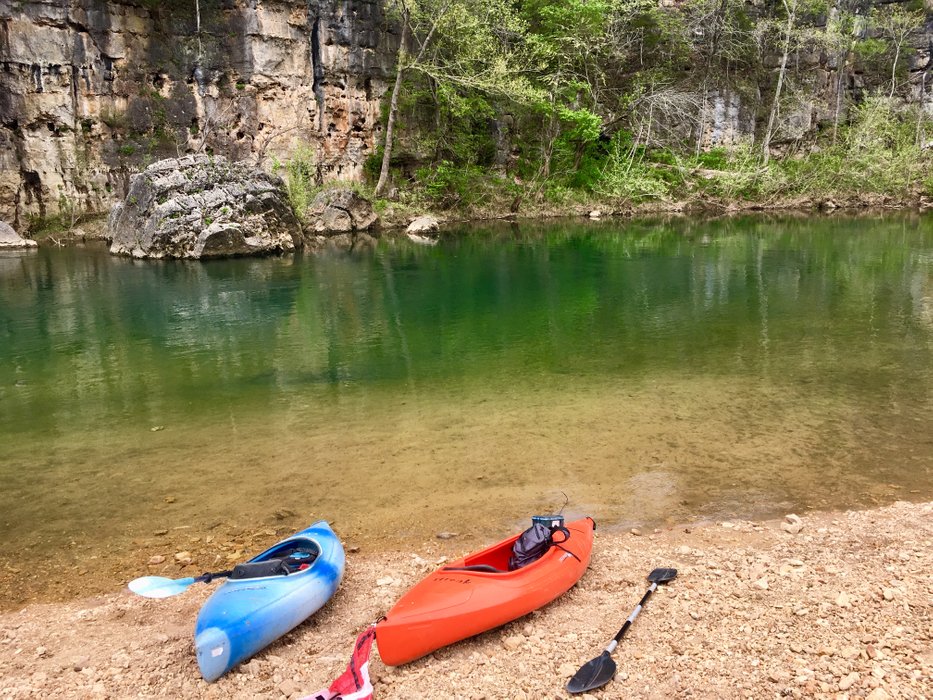 Springtime is officially here! So yesterday, me and @kayla.denise took our kayaks out for a little trip on the Jacks Fork River while our kids were at school. It was so good for the mind, body and soul to take a little break from every-day life to go enjoy the sights and sounds of nature :)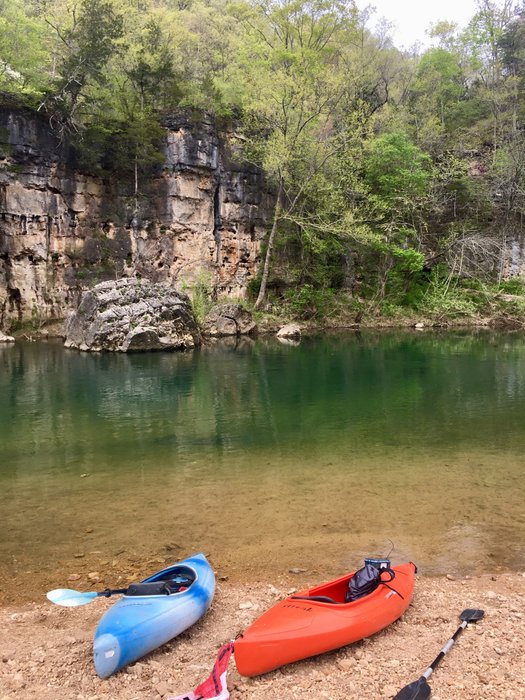 The Jacks Fork is one of two protected rivers in Missouri, along with the Current River, that are part of the Ozarks National Scenic Riverway. It flows just a little over 46 miles, ending at its confluence with The Current outside of Eminence, Missouri. (Paraphrased from Wikipedia)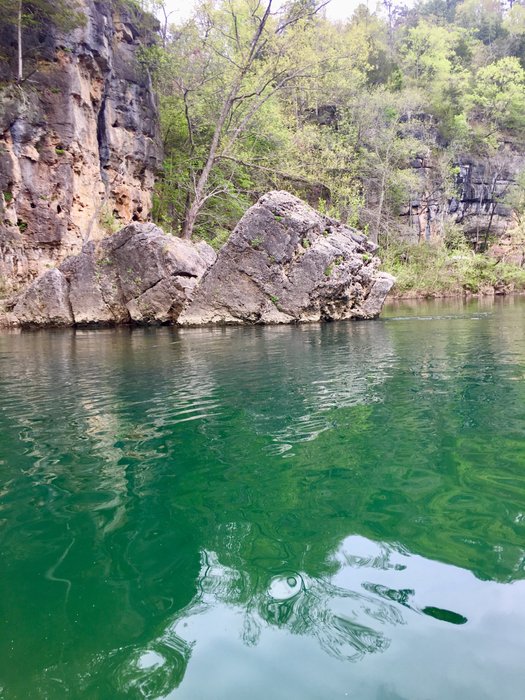 Kayla and I started our float just outside of our hometown of Mountain View at Blue Springs access. This is a popular spot for locals and tourists alike, but we were lucky to enjoy it all to ourselves before peak season begins! The spring is somewhat of a hidden gem since it's only accessible by boat, or by swimming across the river in the warmer months.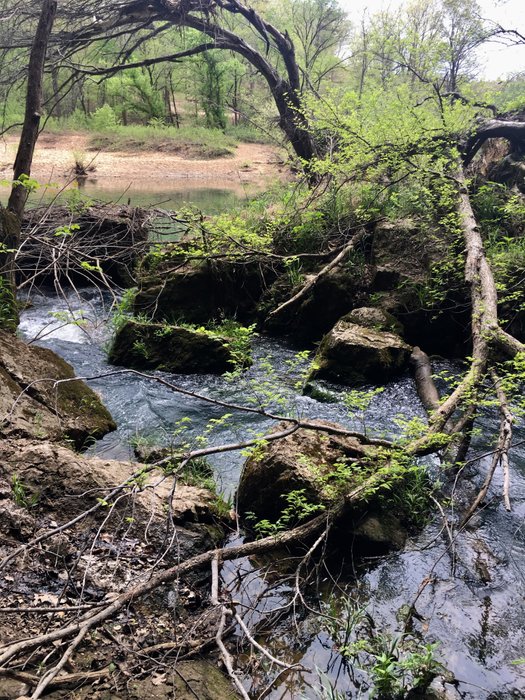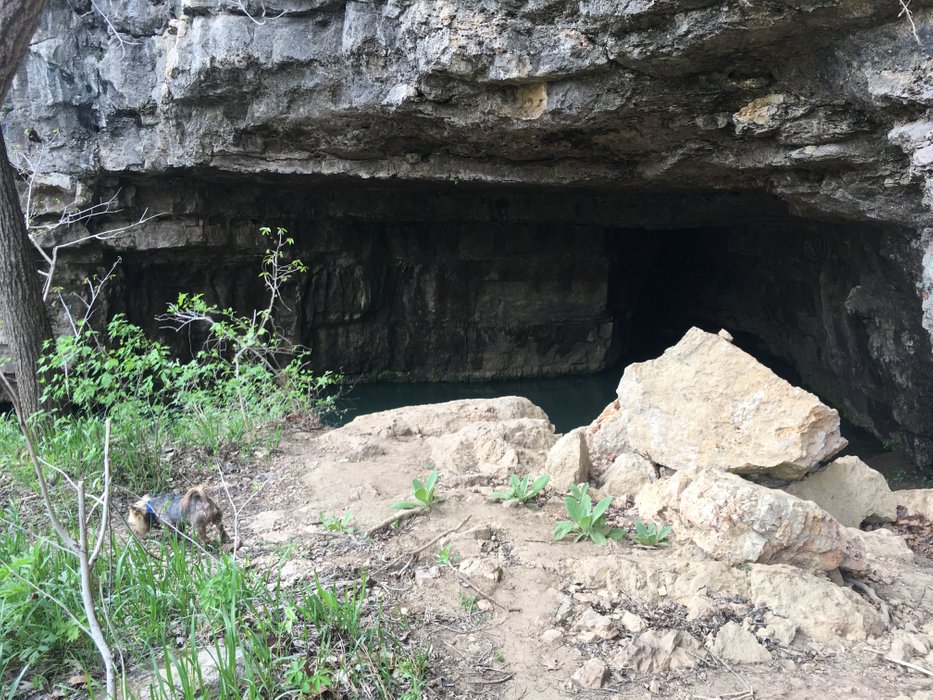 Since we were a little budgeted for time, we only floated a small stretch of the river. We were only on the water for less than 3 hours, but there was certainly no shortage of amazing scenery!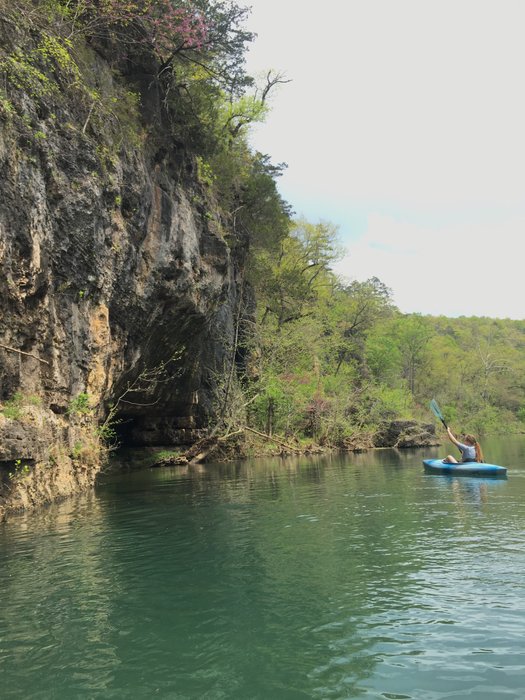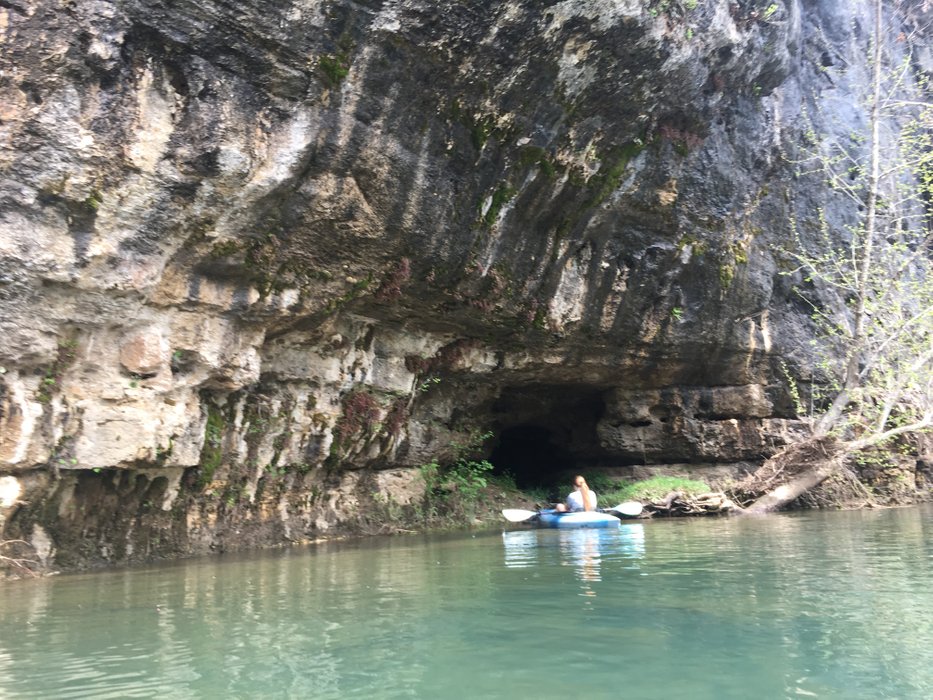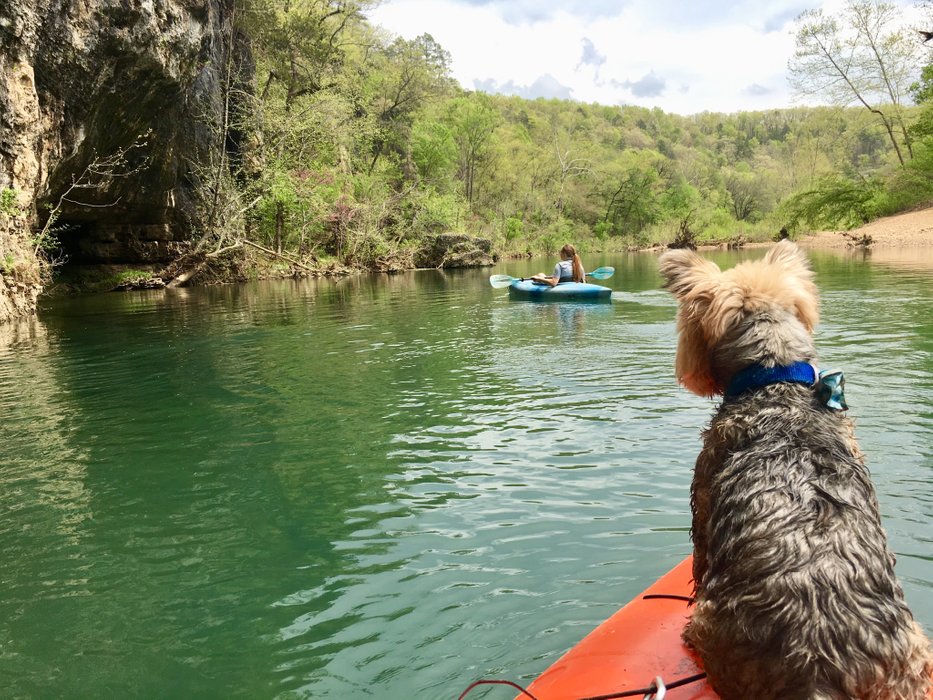 Bash, our little adventure buddy, rarely misses a float trip. He loves it just as much as we do! He likes to sit on the nose of my boat and he got bumped off into the water a couple times when we hit some rapids. Luckily, he loves swimming too ;)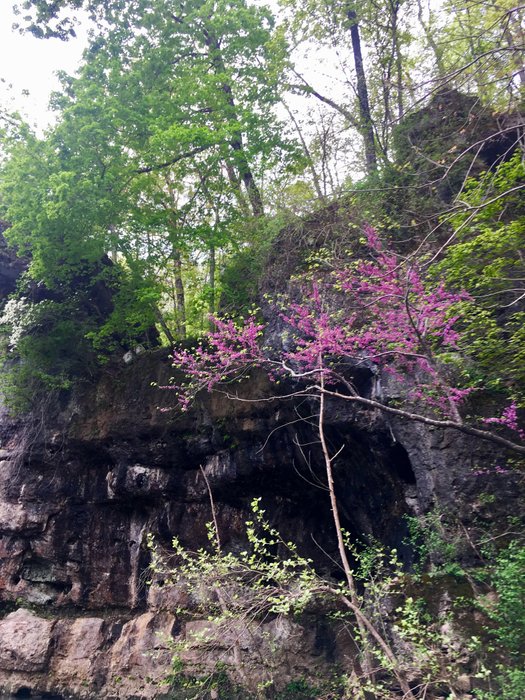 Spring is in full bloom! There was an abundance of redbud and dogwood trees, along with fields of bluebells and violets all along the River!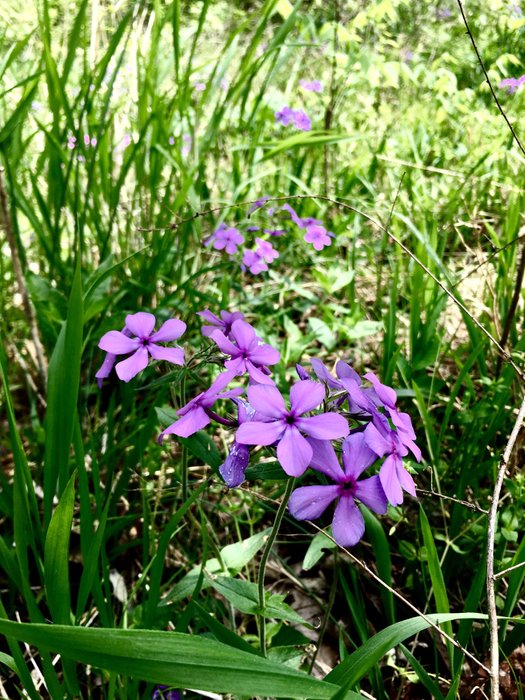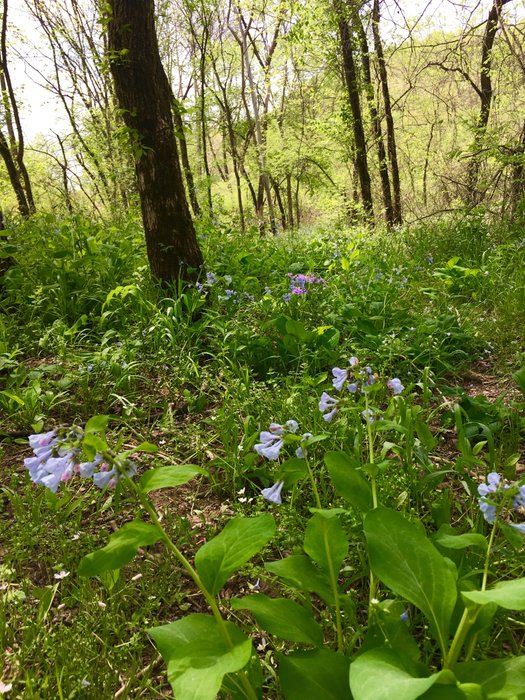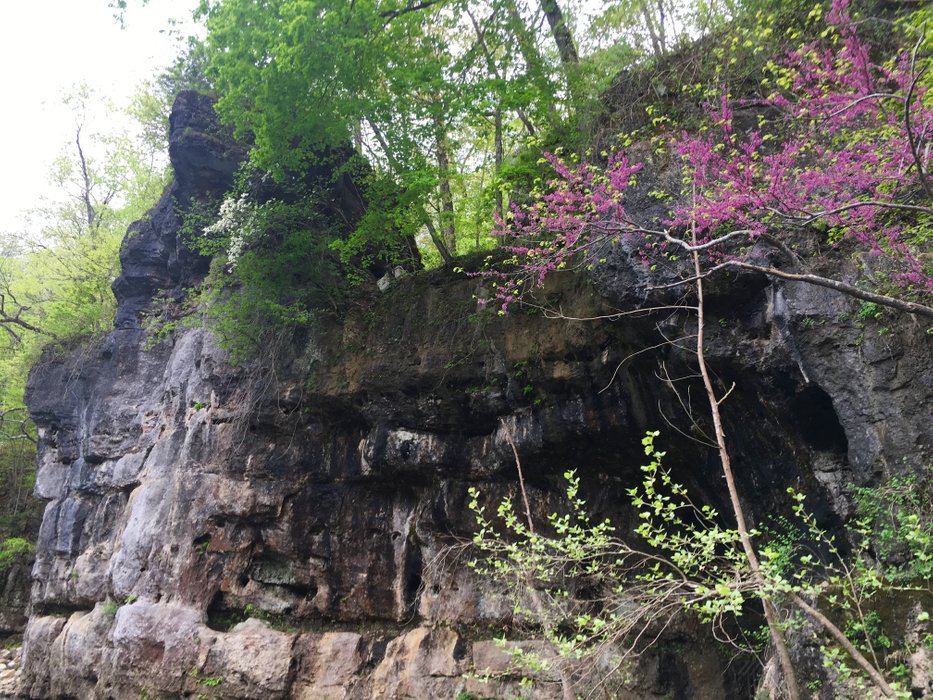 Had we floated straight to the endpoint, this trip probably would have taken an hour or less. But we love to meander around and explore along the river. We see all kinds of cool stuff, like this little waterfall in the bluff side!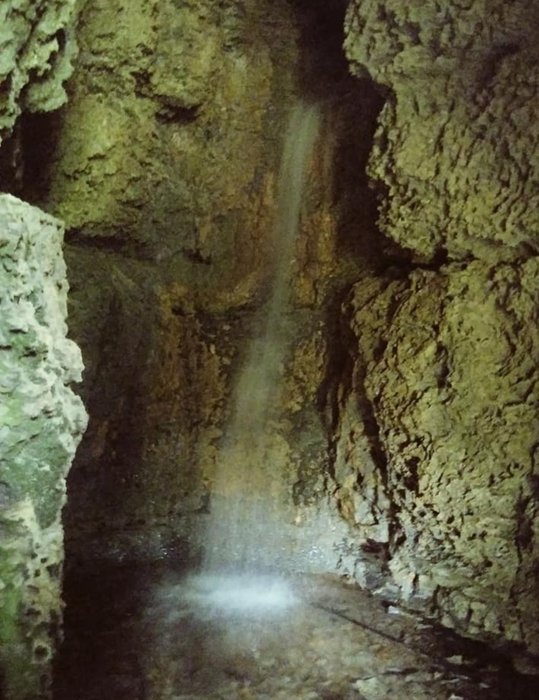 I had to steal the picture of this cute little waterfall from kayla since my phone couldn't get a decent shot. We heard falling water and just had to go find the source!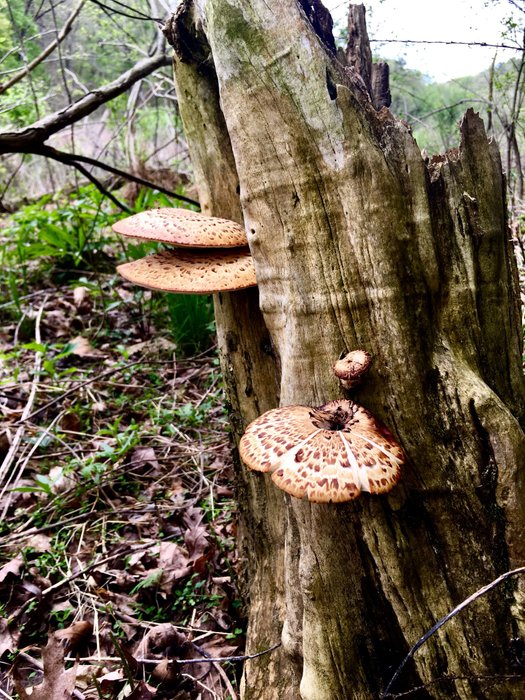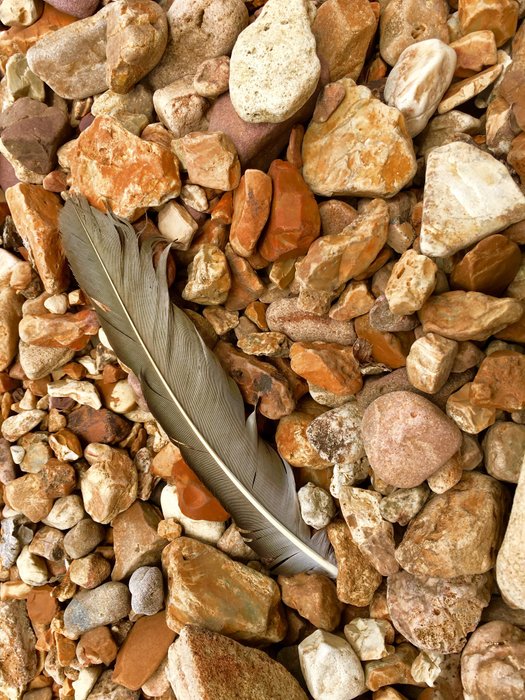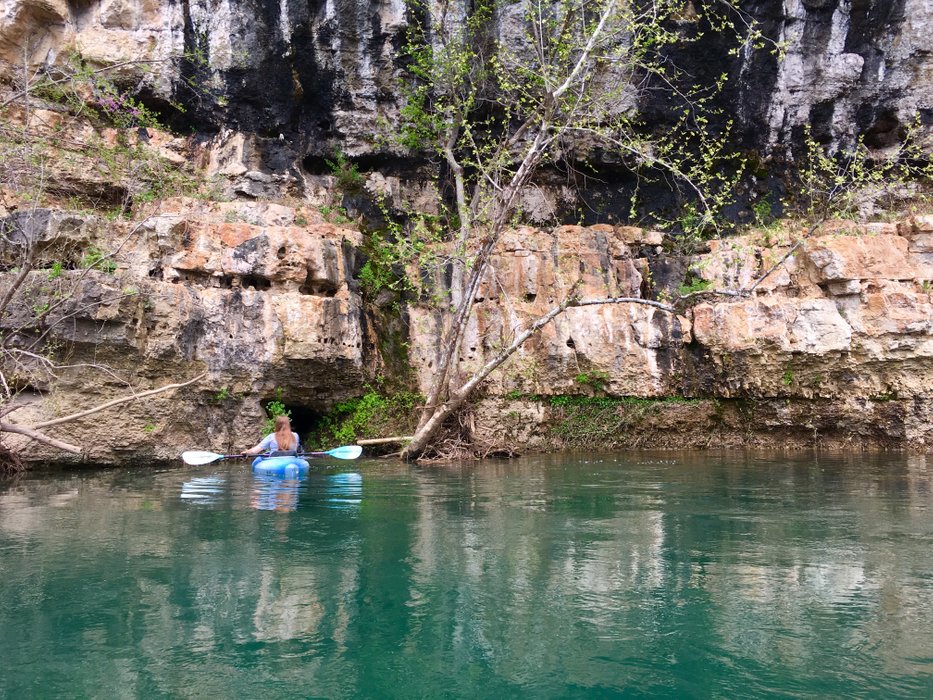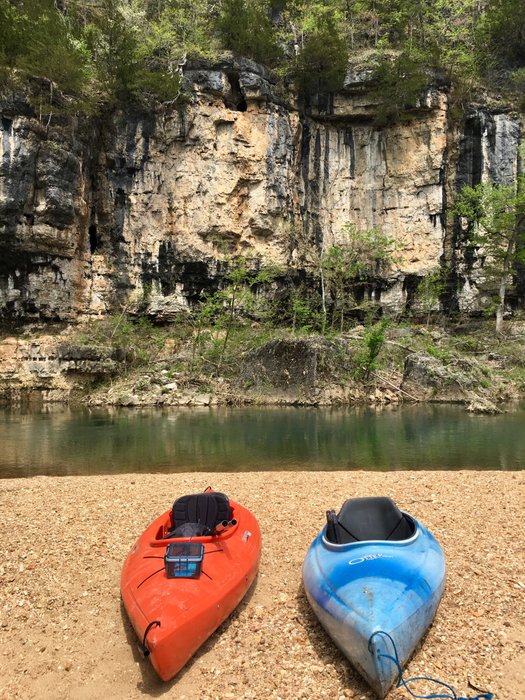 Our float ended at Bacher's Bluff (named as such from the family that owned the property before the ONSR took ownership)
We love our Jacks Fork River and we plan on creating more memories out here as often as we possibly can! Thanks for checking it out!