Hello friends,
I am writing you from the beautiful San Juan islands.
I have been here for the past few days and have really loved it.
The islands are completely magical and are filled with really beautiful people.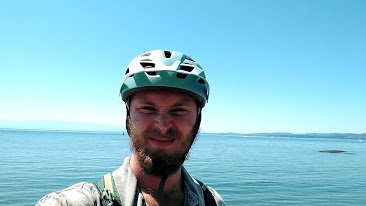 The past week has been a blast
I built a tiny house,
explored the hot springs in Olympic National Park,
ferry hopped between the San Juan islands,
met a TON of cool new people,
and spent a lot of time in nature.
I've built so much confidence in knowing that I can work ANYWHERE as a carpenter.
This paradigm first arose when I began cultivating my skills as cook ... I knew that I had a valuable skill that I could use to support myself anywhere in the world.
Now that I have added to my repertoire I feel even more robust in my ability to support myself as I travel.
Next week I am headed to Bellingham Washington.
I will return to Canada (via Victoria) and then take the ferry to Vancouver ...
it's about 50 miles shorter and Canada is cool.
I've got a job lined up in Bellingham and intend to spend the next two weeks doing:
fun carpentry projects
relaxing and enjoying nature
and retrofitting a van to live in
I've found a bunch on Craigslist that are really affordable and am excited to snag one and turn it into my home!
I will be sharing a lot of content once I begin the renovation so be sure to stay tuned!!
Thanks for joining me on my Journey!!