Howdy folks,
it's ya boi @metama, here to shed some light on the happenings of my life.
August was a wild month.
I arrived in Birch Bay after spending over a week exploring the San Juan Islands. I had connected with my current host/landlord/employer via craigslist, and after a series of moderately persuasive emails, he decided to hire me as a carpenter. One of the bonuses ... I could live in an extra house on his property.
The greeting went smoothly and I set off to work. I shared some pics with y'all of the first project I did, completing a balcony off the upper floor of his deck. It was a really fun project with an even better view.
Shortly after completing this project
I was off to Colorado! I had a family reunion outside of Boulder and was planning on visiting some college friends afterwards. The family reunion went as all of them do, I managed to make it out with my skin because of some strategic moments of alcohol and thc consumption.
After the reunion
I got a ride to Boulder where one of my friends was staying. Unable to connect with him I started exploring the city. I found a park, chatted with a young man and received a recommendation for a nearby park where people may be playing Frisbee. I wanted to play, but more importantly, I wanted to find a place to crash for the night and Frisbee players are notoriously chill (especially if you can huck).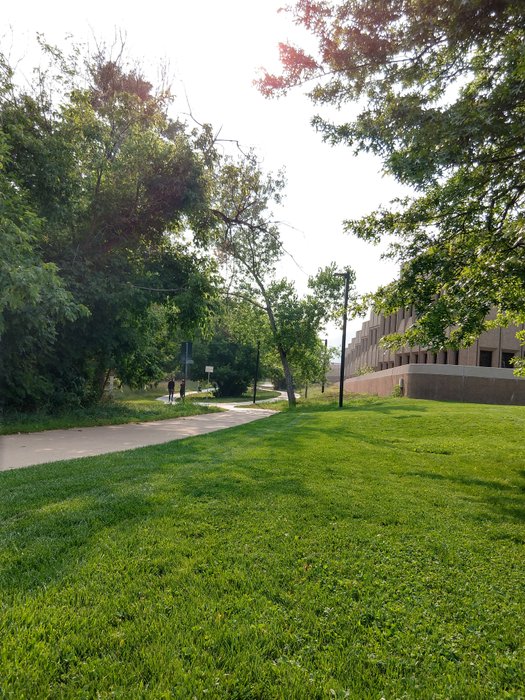 The park where I met my hosts
##En route to my Frisbee destination
I became aware of a group of people my age, hanging out next to a gorgeous creek and swimming hole. I got the vibe that I was welcome, crept through some bushes and introduced myself. It was love at first site!!
It turns out they were ALL from the East Coast (where I'm from) and we quickly bonded over our shared heritage. They offered me a beer and we shared a joint ... life was good. Eventually, with a bit of prodding on their part, I explained my situation and asked for a place to crash. They welcomed me with open arms, brought me back to their home, cooked me dinner and then took me to a friends for a party that evening.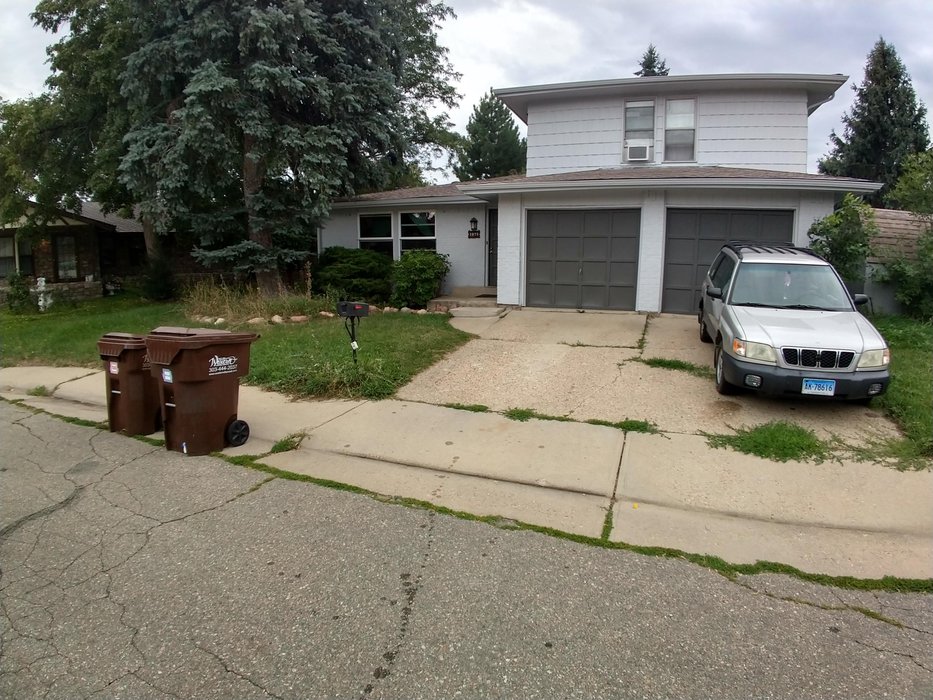 The home that opened it's doors to me
I spent a few more days
in Boulder after connecting with my friend. Boulder is a beautiful city and I REALLY enjoyed getting to explore the area. My friend lives in the mountains outside of Boulder with a few members of his band ... it's ideal!
After my stint in Boulder
I was off to Denver. I used the fantastic public transit system and got a single bus ride all the way from Boulder to downtown Denver. From there it was another solo bus trip followed by a short walk to my friends. I hung out on his porch while I waited for him to get back from work and began to soak up the Denver vibes.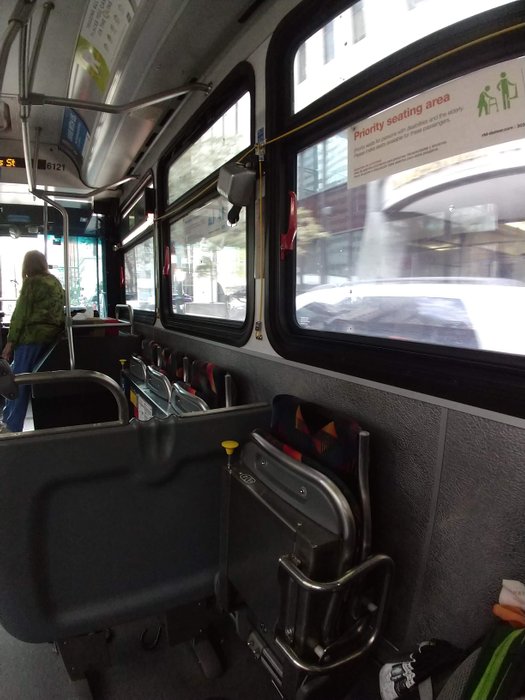 Welcome to downtown Denver
Denver is a cool city,
Denver is a big city, Denver is a progressive city. They have done an excellent job of making their metropolitan area pedestrian and cyclist friendly, creating bike paths that weave through out the city to nearly every corner. They recently added on demand scooters to their options of transport, and I took full advantage of these, making my way around the city.
Highlights of Denver
Seeing David Cross (he was performing the next day) and awkwardly chasing him down to chat. No I did not get his autograph, and yes, it did happen.
I stumbled upon a blockparty downtown that was being hosted by the University of Colorado. After getting a bunch of free food, swag and drinks I found the Denver Institute of Innovation where I met the Director and pitched him on @hauscoin.
Life was good and everything was working out well.
Denver is the city in which I began filming my coffee reviews (stoked to do another) and I really enjoyed my time there. While I do prefer Boulder over Denver, both cities are AWESOME!
I took a flight from Denver back to Seattle and spent the morning exploring the city (my flight landed at 9). I was hoping to take a 1pm bus to Bellingham but it was SOLD OUT!
Oh no, /what do?!?
Fortunately for me, Seattle also has good public transport and I was able to string together a few buses to make my way back home.
I got back to Birch Bay ~ 1 week ago and have been enjoying the stability that it brings ... BUT I'm getting antsy! It's wonderful living in a rural area, I have so much freedom ... but it get's boring ... FAST
My next trip
will be to Portland (cousin is getting married) back to Colorado (Big G @ the Red Rocks!!) and then down to Austin (wedding #2).
If you happen to live somewhere in that area (most of the western United States) hit me up in the comments!
I would lovvveee to meet more Steemians in person, and I will have more than enough time to do it on this trip!
Thanks for reading, if you like my stuff I'd love an upvote, comment or resteem!