I found a shopping center where its builders wanted to replace the walls with stained glass windows for aesthetic purposes, but what they don't know is that they built a magical vortex to art.
---
On the same trip where I got stuck at the airport and I met Catia La Mar, I also visited the Terminal Terrestrial, which is strangely a bus center and a shopping center at the same time.
The place has the peculiarity of limiting with the Caribbean Sea, and with the aim of allowing users to visualize the coast were built 4,000 square meters in stained glass with photochromatic effect.
This effect causes the color of the crystals to change according to the amount of sunlight it receive. The less light there is, the stained glass to look transparent, but the more light it receives the more its tone will darken. In this case, the colors of the glasses intensified as the sun went down.
I witnessed the effects while dining at the mall's food fair. It was art created by man and by God at the same time. The man put the glasses and God the sunsets.
While the sun was hiding more, the natural components of the landscape were defined. Without imagining it, the man created a generator of works of art: through this stained glass, every day at dusk new works are created in a natural way, with different shapes, lights and shadows.
I've seen sunsets from many places, but it's the first time I've seen it through stained glass and the experience was as beautiful and amazing as the others. I repeat: the beauty of the landscape is in the eyes of the traveler.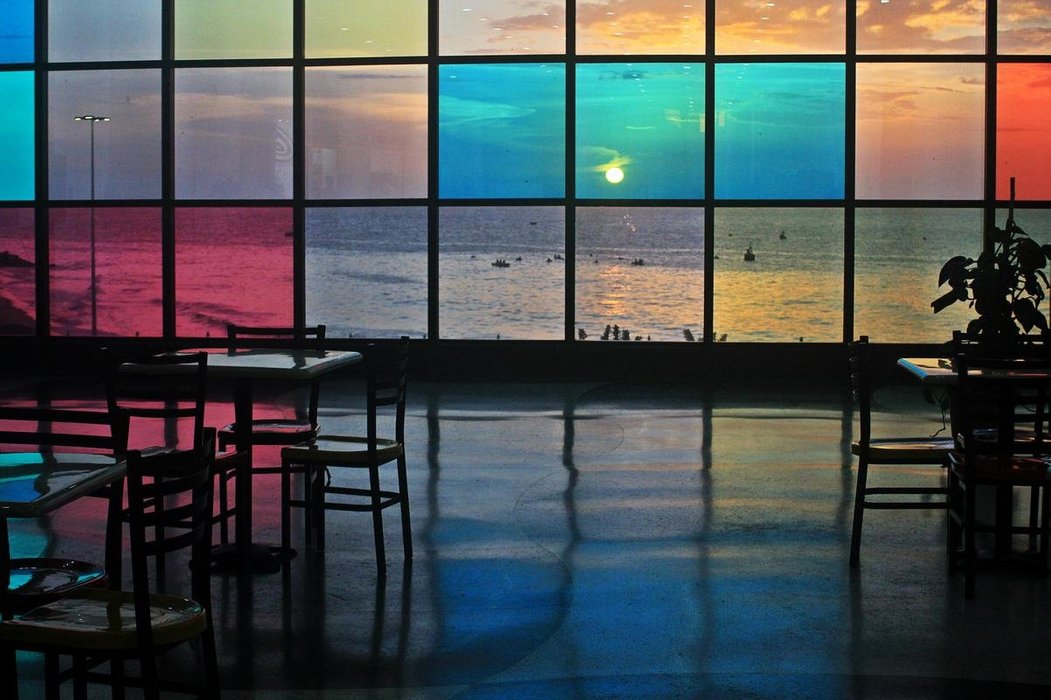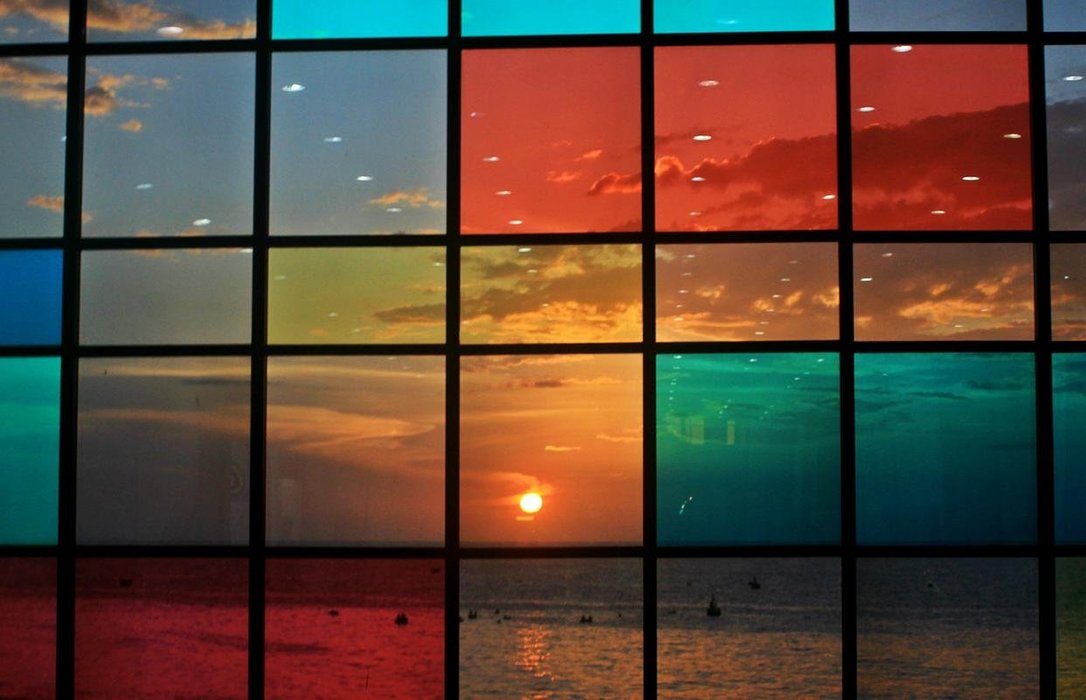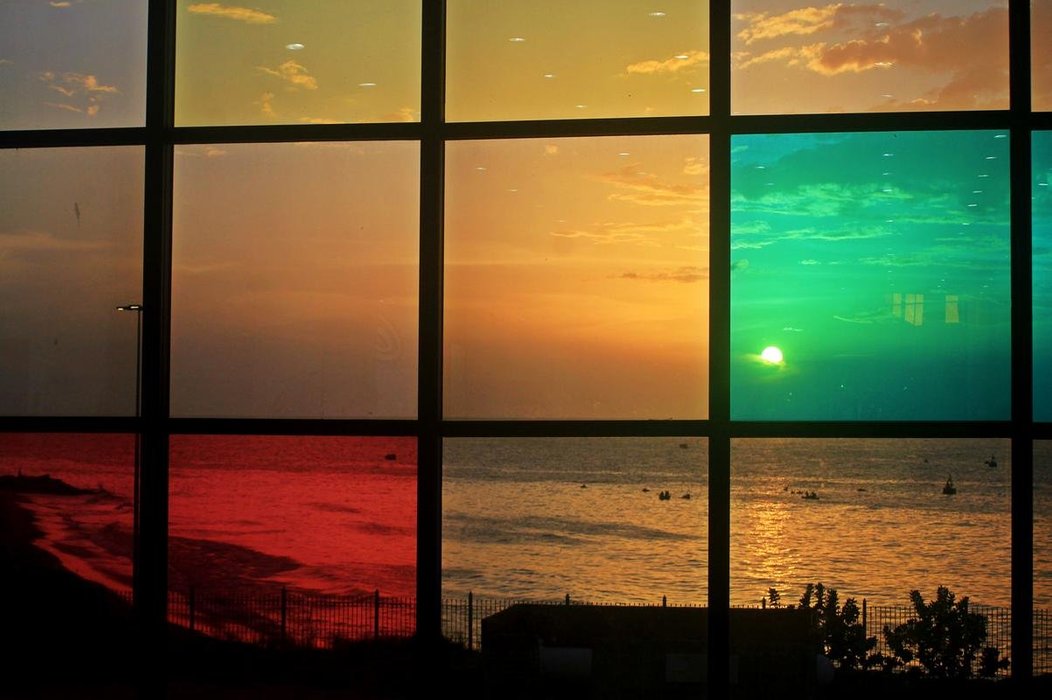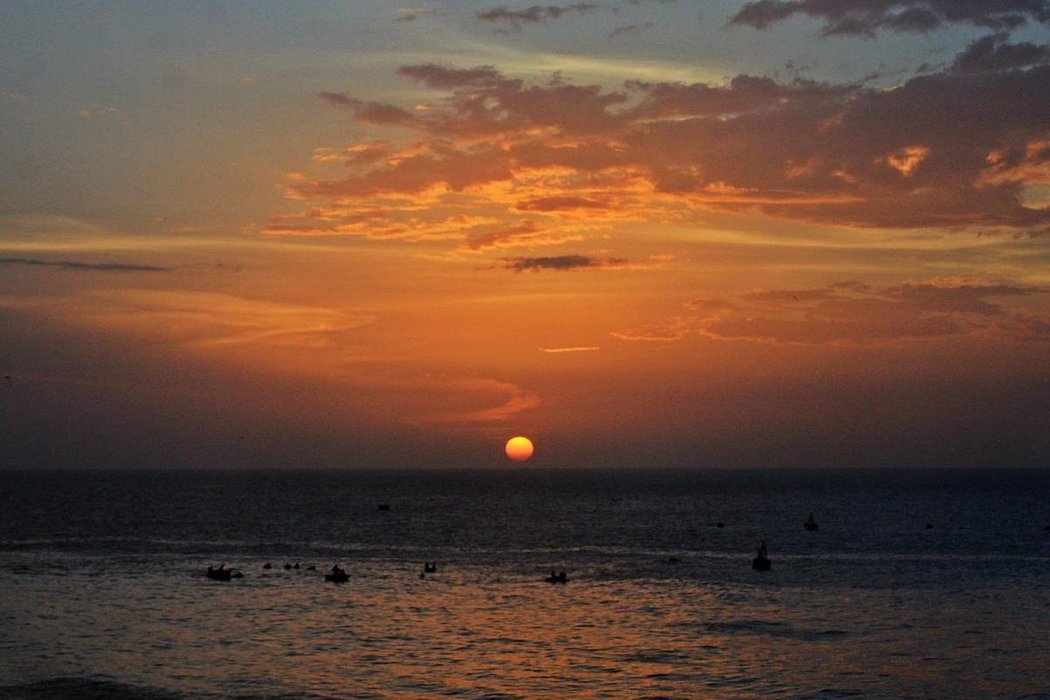 ---
📌 My native language is Spanish, sorry if I use any expression you don't understand, I try to translate the text as best as possible, but if you have any questions you can ask me.
---
📣 All the photographs are of my authorship and were captured with a Canon Rebel EOS T2i camera.
---