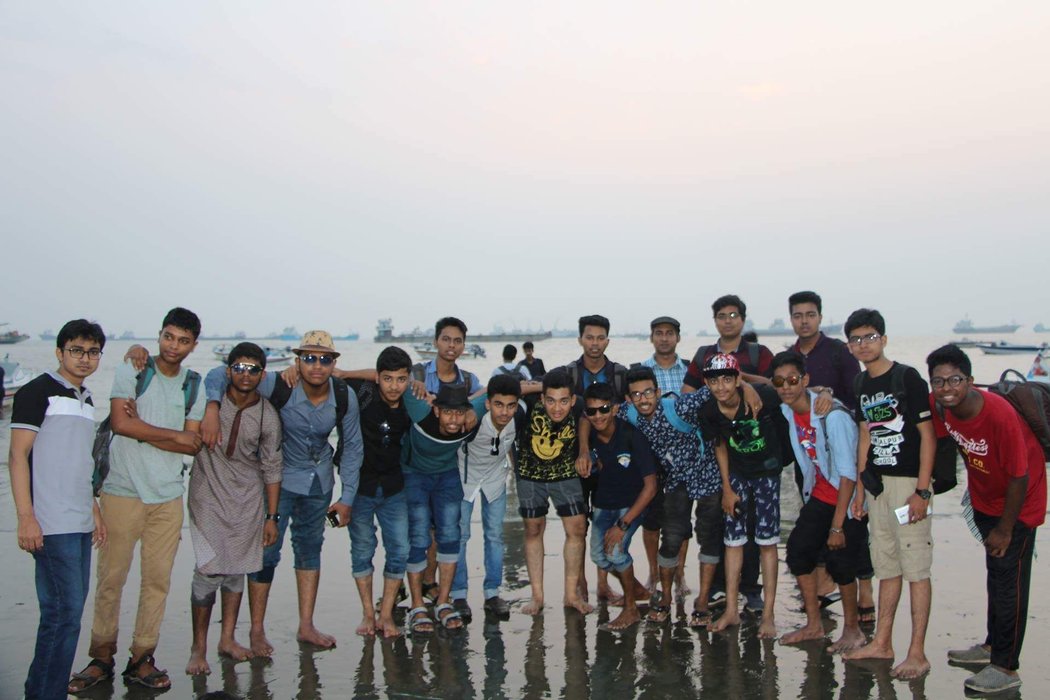 Hey guys
After a long time i am back again in tripsteem. After the rejection of my last tripsteem blog i feel disappointed.That's why it take some time to be back again.
Though let's start today's trip.
This is Potenga, it is in Chittagong District, Bangladesh.
It is a Sea beach,which is in 14 kilometres south of the port city of Chittagong. A beautiful sea beach.
One of the beautiful place of Bangladesh.It is near the mouth of karnaphuly river.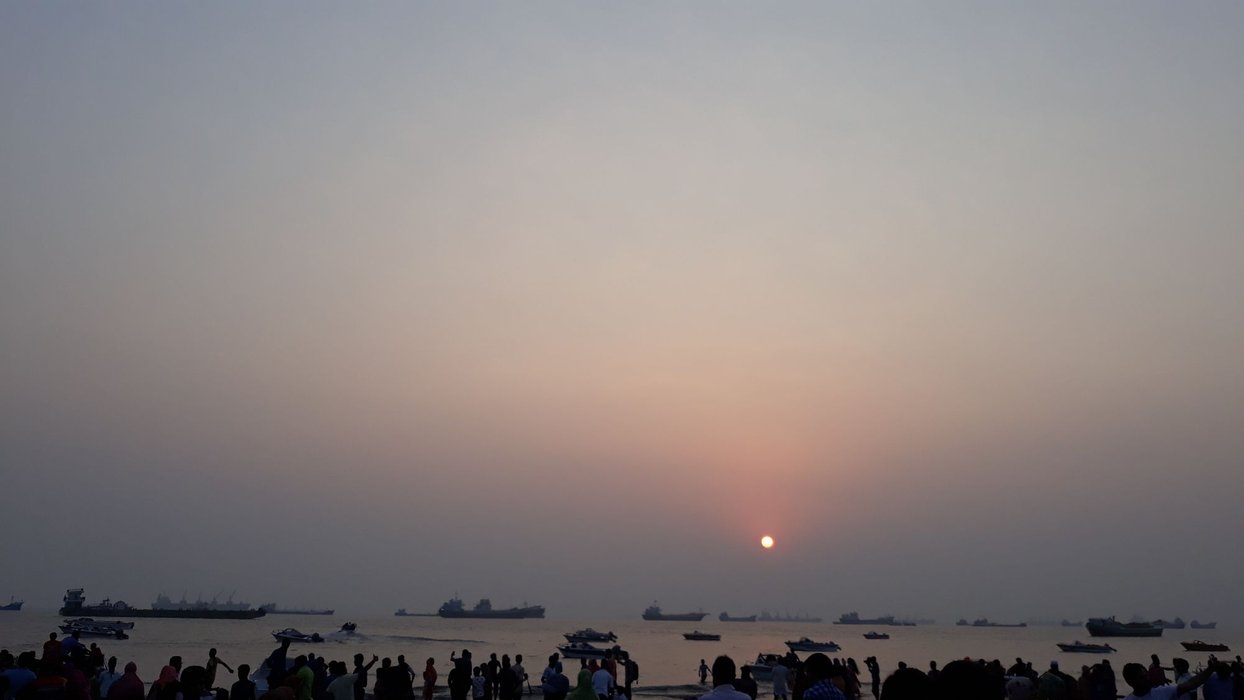 On February,2018 i had visited there with my college friends. We had stayed 1 day there. We had gone about 32 people's there. You can see i have given our group photo .
We had reached there about 2.00 pm. Then we take lunch and start visiting that place. It was my first time i had went in that place.when we had reached there,there were sun in the sky.Let me show you some photos.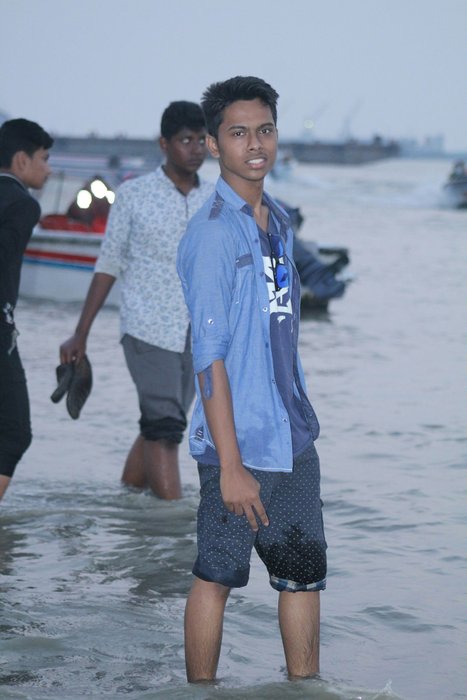 We haven't gone in much water, because it can be risky.We just had gone a little water. There we take a lot photos. I like to take photos of mine.Here is an another group photo. It was closw friends group photo.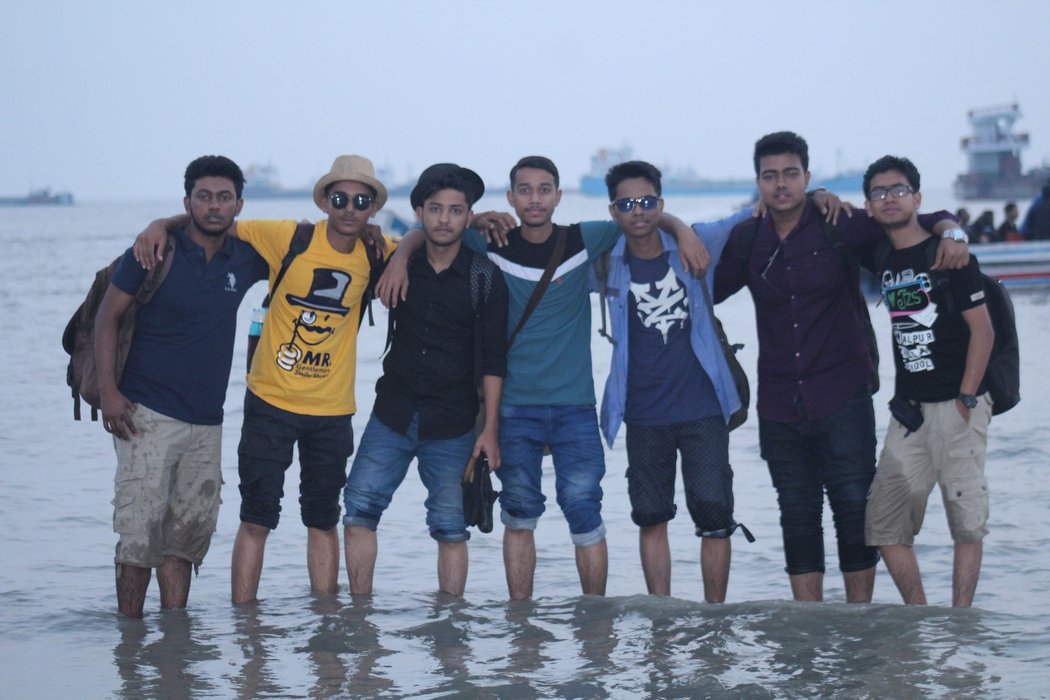 Then i also had taken a pose while taking photo. The photographer was telling me to take this types of photos.
See this one too.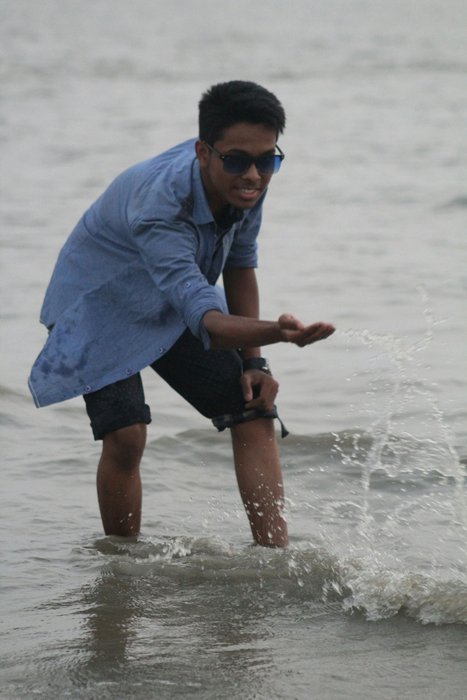 In that time,time was going fastly. Though it was just our thought. We forget how our time gone. From that place one can view the sun down. While sun down i told my friend to take this photo.

Then we again went back in our place where we had taken our residence.
If i can i will go in that place again with my parents. I liked that place a lot.
Some photos were taken by xiaomi 4A and most of the photos were taken by 70D dslr.
That was my today's tripsteem blog. If i miss anything please tell me that. I hope you all will like this blog.
I will again write in tripsteem about my trip.
Thanks for stopping by @minhaz007
---
Location information
● Patenga Sea Beach, Chittagong, Bangladesh
Related link
●
---