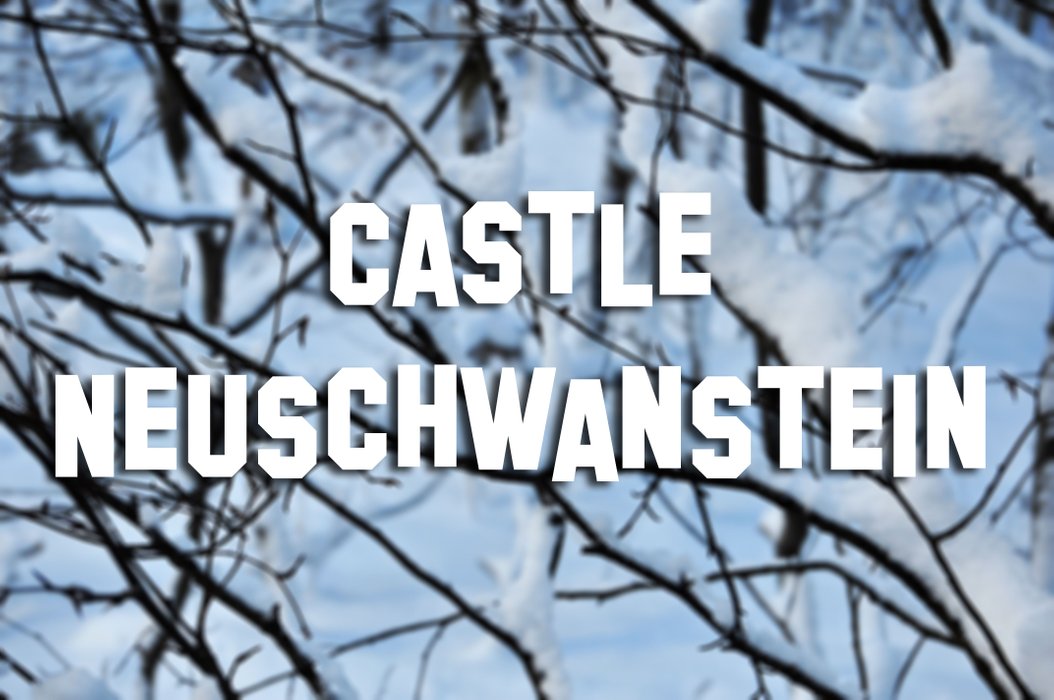 Today I would like to share my excursion to the Neuschwanstein Castle with you!
---
We left the Nuremberg main station by train at 8am. I have to mention that there was no snow at all in Nuremberg, it was cold but not really cold enough for snow. Our journey to Füssen took us about 3 hours. After about 2 hours of driving you have already seen how everything is completely white and full of snow, beautiful! I love snow totally and there was so much snow! When we arrived at the main station in Füssen, we had to go by bus for about 10 minutes to the mountain where the castle stands. Getting off the bus, it started. Up the mountain, hard but beautiful as you can see here:
---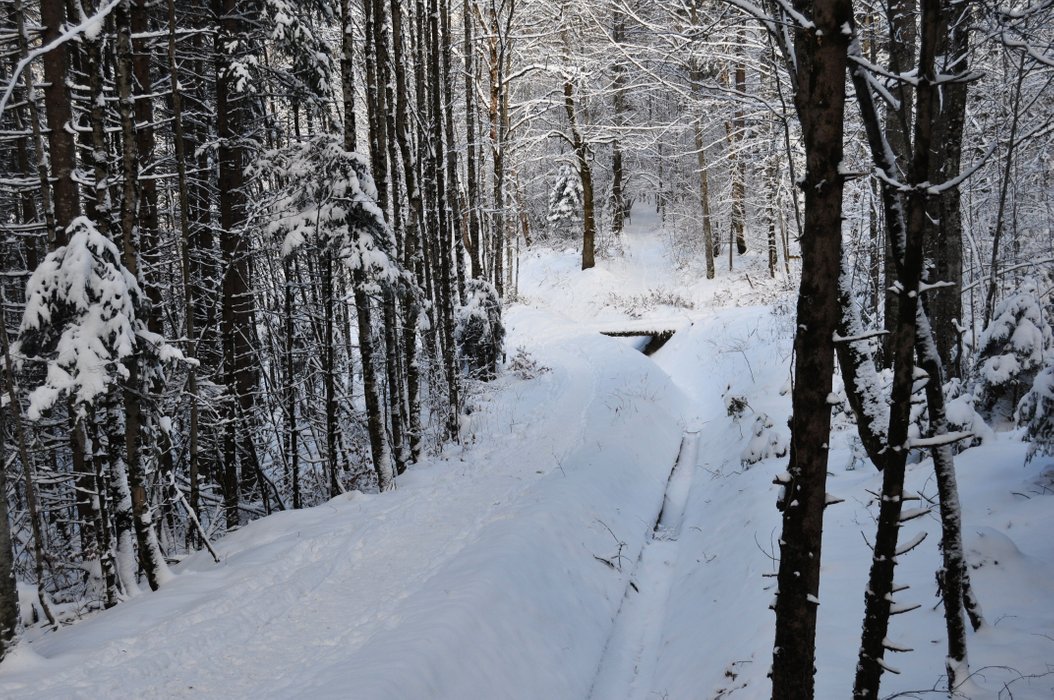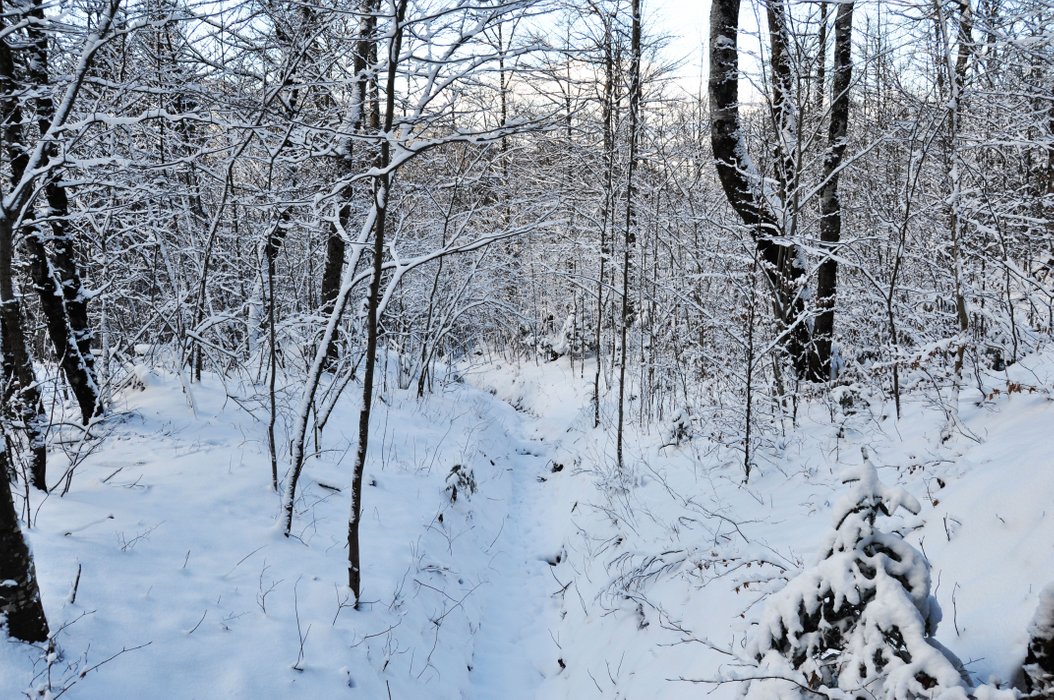 ---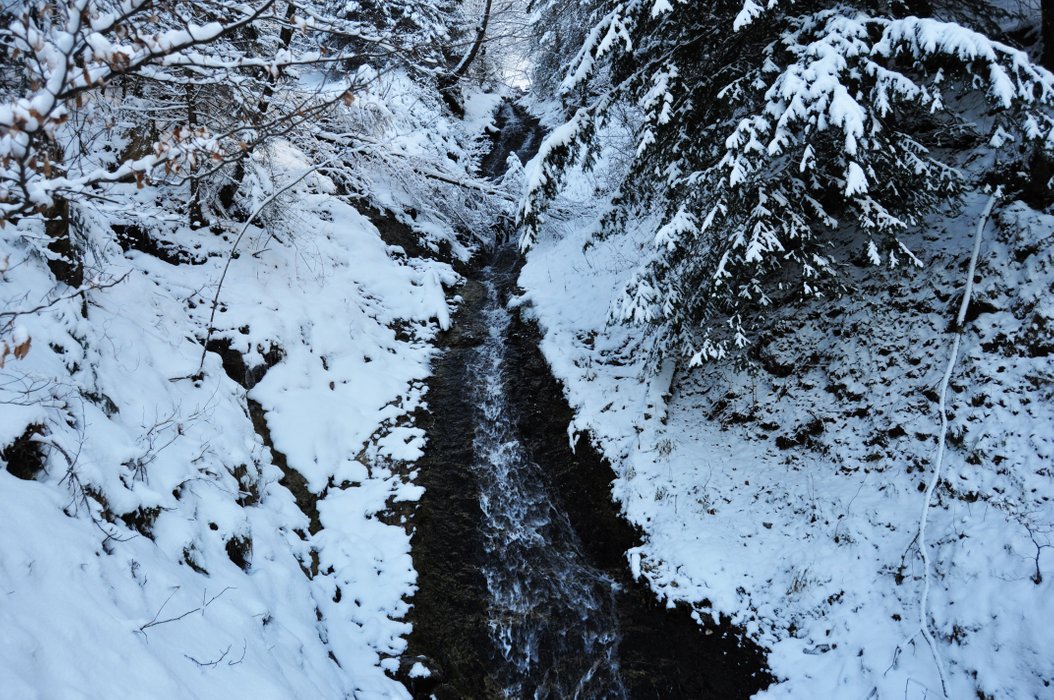 ---
The way to the top
---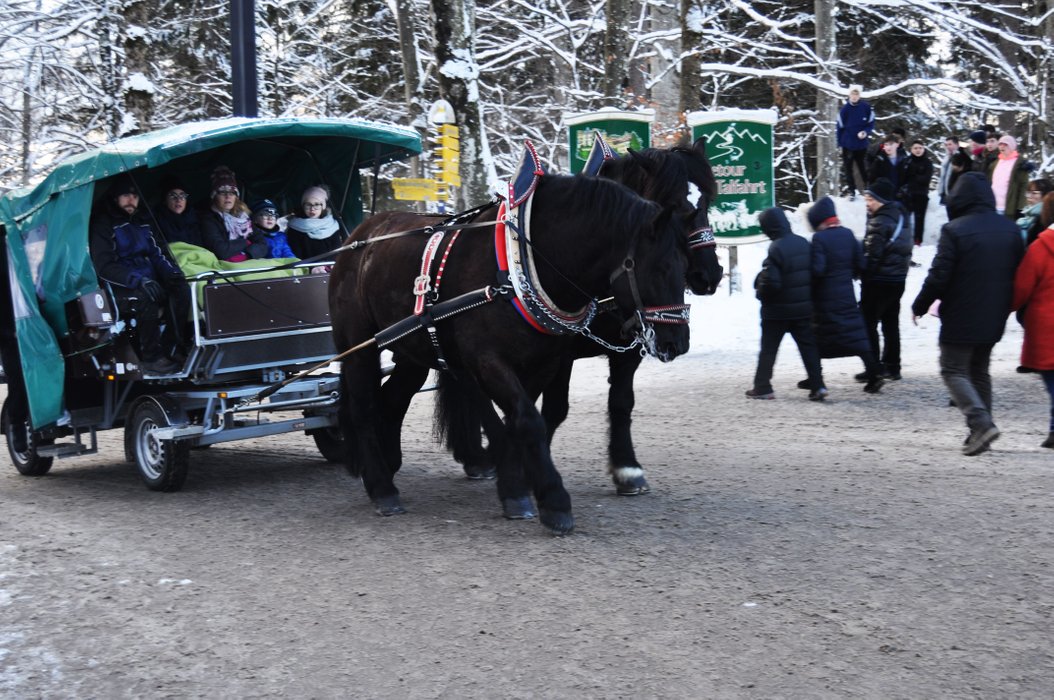 We walked and walked and walked. There were really a lot of people there, but to my surprise about 90% Asians. I don't think it's bad or anything, don't get me wrong! But it was kind of funny :D Germans were hardly to be found there, but it is also a very touristy castle and also beautiful! Well, I can very well understand that some people come from far away! To our disappointment, we had to find out that the Marien bridge was closed because it was too dangerous - more about this later on. In addition, the castle was also renovated at the front so it didn't looked too nice. But the side was "pure" and beautiful to look at, as you can see from the following pictures!
---
The Neuschwanstein Castle
---
It really is a beautiful castle! Both inside and outside! Unfortunately you are not allowed to take pictures inside, but I respect that of course. We did the tour through the castle. We have to say, the staff was very listless and really not in a good mood, but you had an audio device and you could listen to a much nicer voice and learn more about the castle. I must say I found the tour really interesting! I didn't know much about the castle or the builder King Ludwig II before.
---
The Marien bridge
---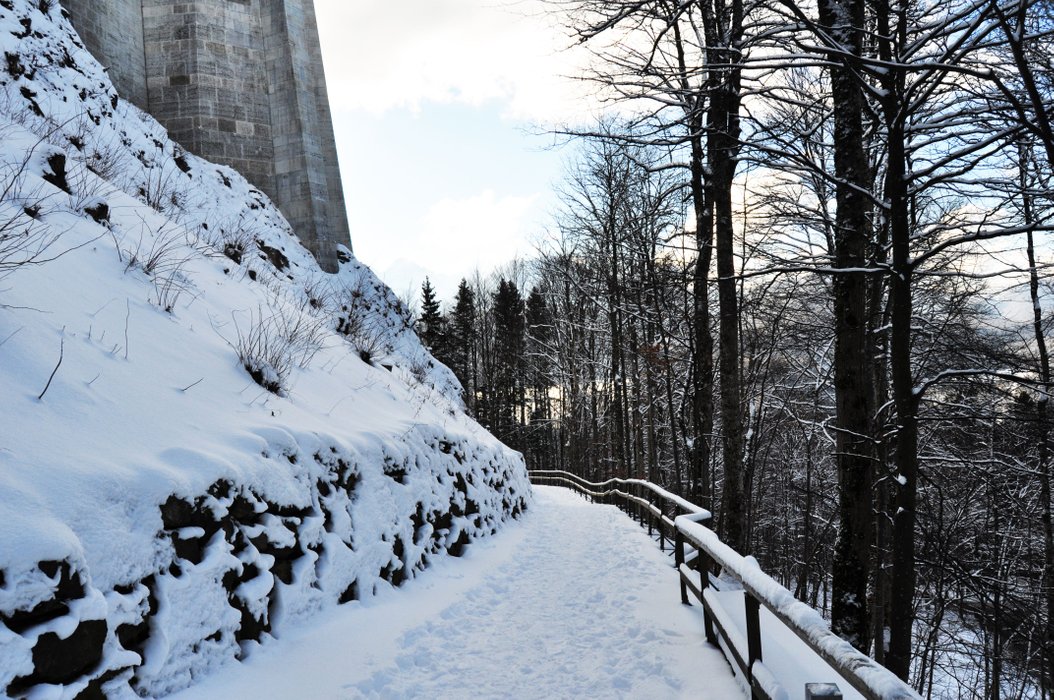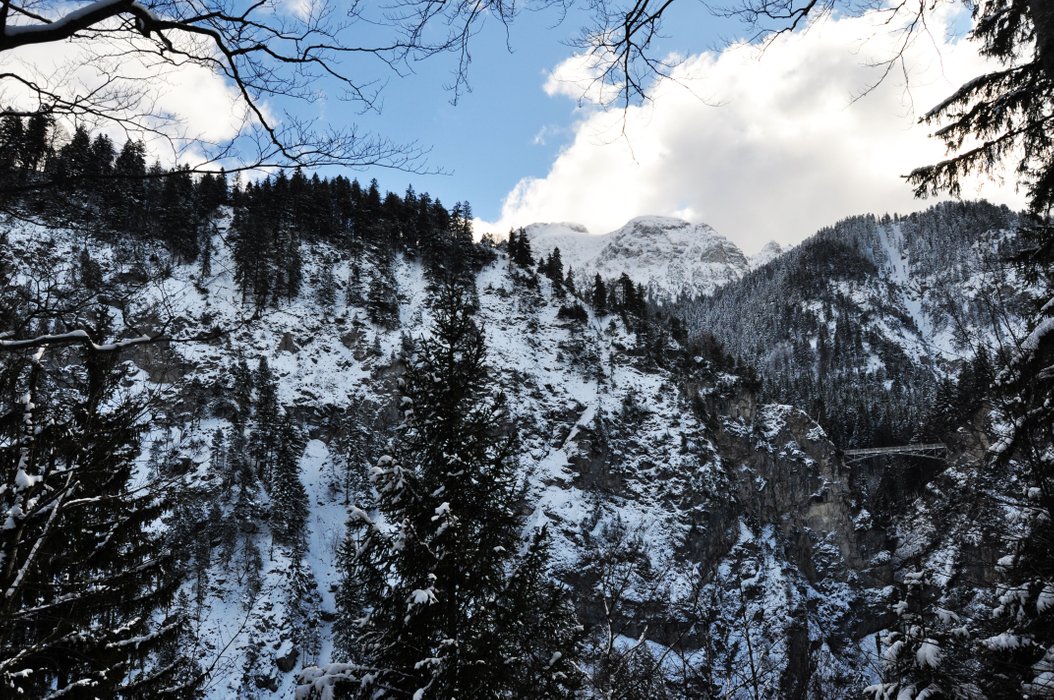 ---
It is really a beautiful bridge and the view from there is surely even more breathtaking than anyway, so it's even more sad that it is closed. Just as I watched some pictures on Google, I get even more annoyed because it's really... wow. But the few photos I could take are still nice! And the bridge doesn't look really safe anymore... In spite of all this, the view was great, no matter where you stood!
---
A few impressions from above
---
| | |
| --- | --- |
| I thought the little church down there was really cool, as it's in almost nothing, really nice to look at! | There was a viewing platform with a waterfall underneath. You couldn't see the end and the beginning at all.... |
This mountain was also illuminated by the sun.... In winter everything looks even more interesting, although it looks much more "monotonous", I think.
---
Final words
---
It was really a wonderful day trip and I highly recommend it! Especially in winter it was a real winter wonderland, simply enchanting! But also in summer I have seen on google, it's apparently really nice there. I hope you enjoyed my little contribution! Underneath you can now see a picture of Hohenschwangau Castle, which is quite opposite of Neuschwanstein Castle, so I took some photos. It doesn't really fit into this post, but I don't want to make an extra post. Ciao!
I have photographed all pictures myself
The large photos are clickable, the smaller ones have to be dragged into a new tab :)
Here you can read my introduceyourself post