Hello, lovely steemians!
Around this time of the year, two years ago, I visited the windy city, Chicago. It really was windy and cold, but the city is beautiful anyways, with interesting public art pieces, some of which I am going to share with you here.
Our first stop was Willis Tower, the tallest building in Chicago.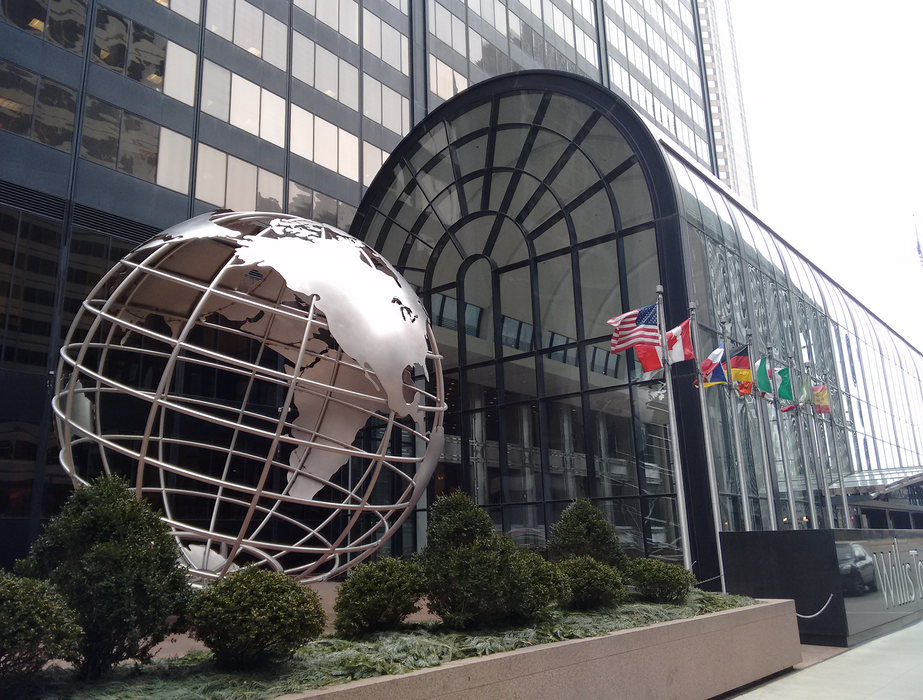 From the observation deck on the 103rd floor, you can see whole city and part of the Lake Michigan.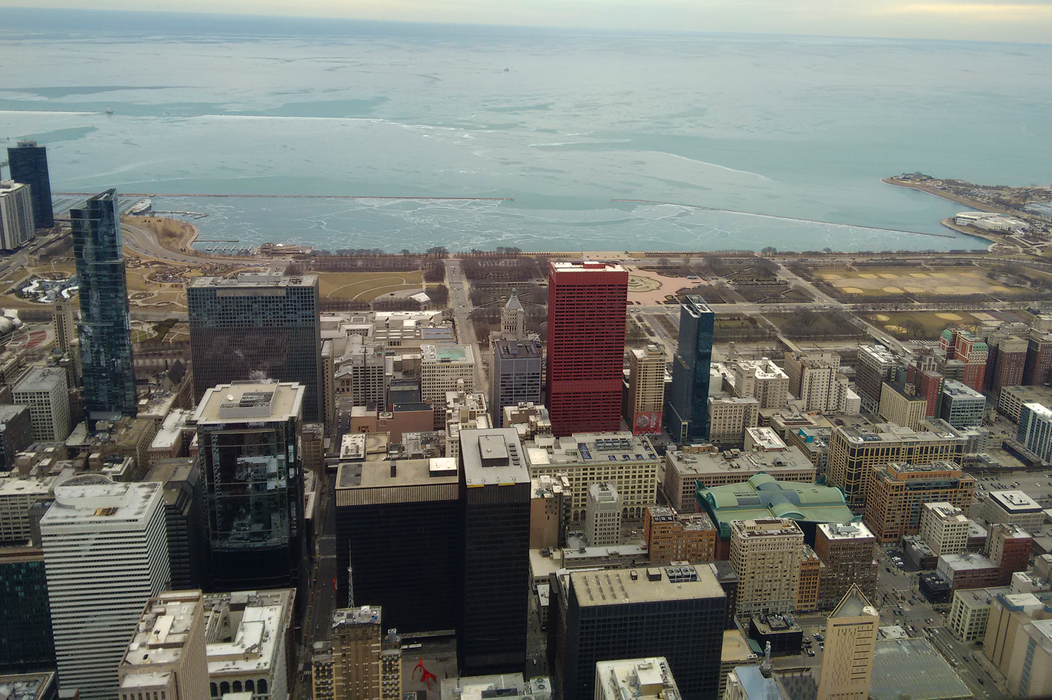 What caught our attention, was the red sculpture standing out of plain coloured buildings (on previous picture in the middle bottom). Here zoomed in, in the top right corner: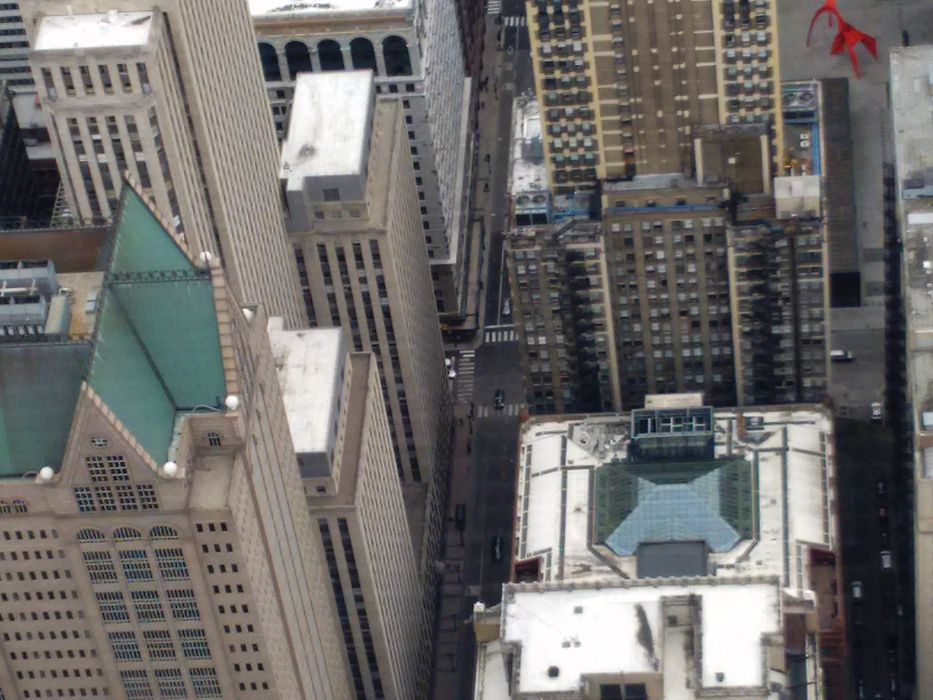 We had to come closer and see, what the sculpture is. It turns out, it's Flamingo, 16 meters tall sculpture by Alexander Calder.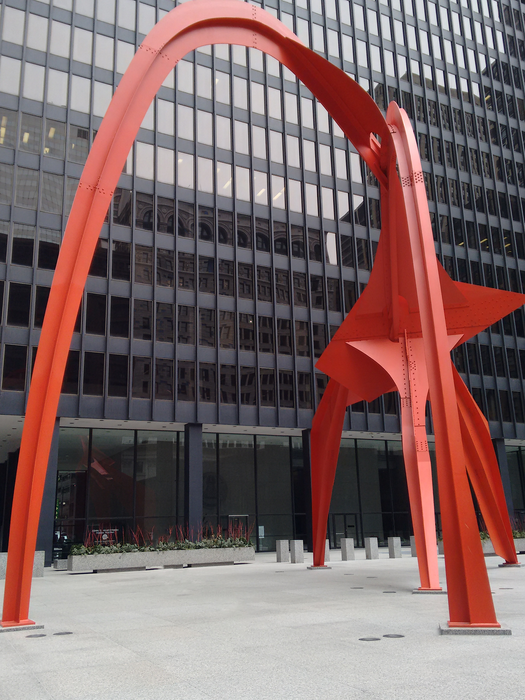 You can walk underneath and admire the colour contrast between red sculpture and dark buildings in its background.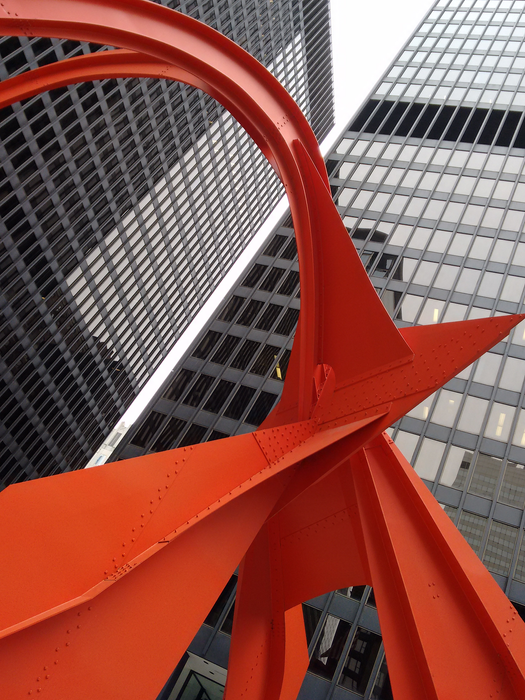 Mandatory stop when visiting Chicago is Millennium park, with it's most famous landmark, The Bean. Cloud Gate as it is officially named, is an impressive sculpture by Sir Anish Kapoor, mirroring everything and everyone around it.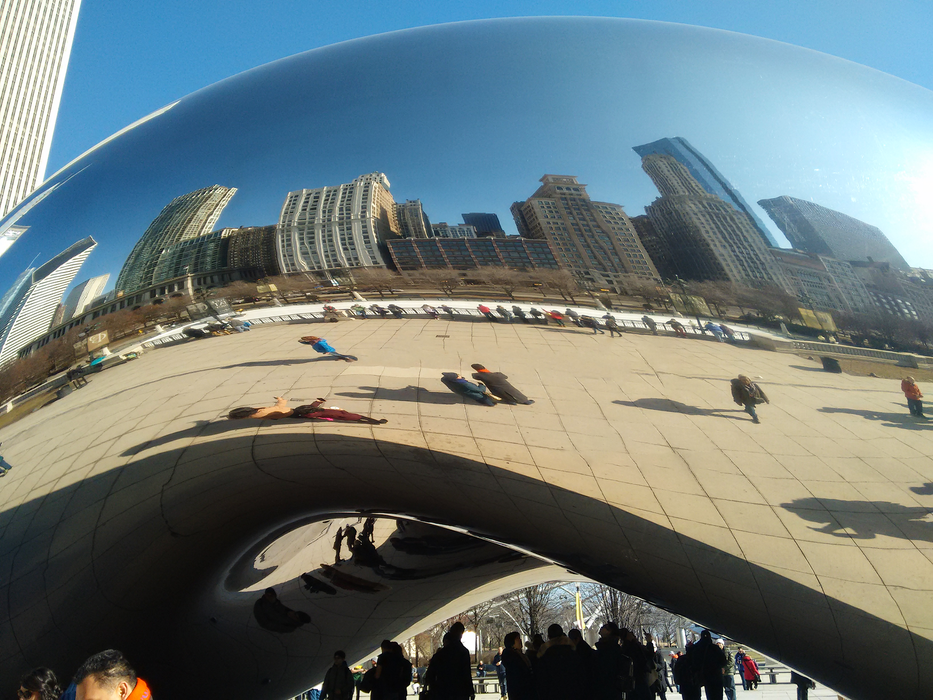 Last sculpture that I am going to share with you, is art piece designed by Pablo Picasso, installed in 1967.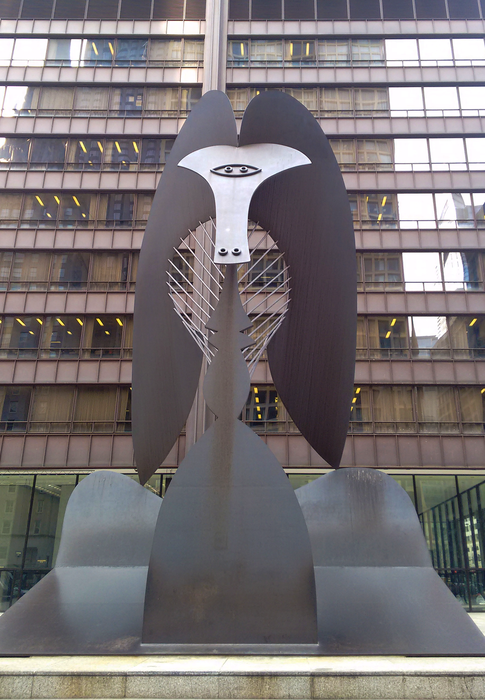 This impressive sculpture is 15 meters tall.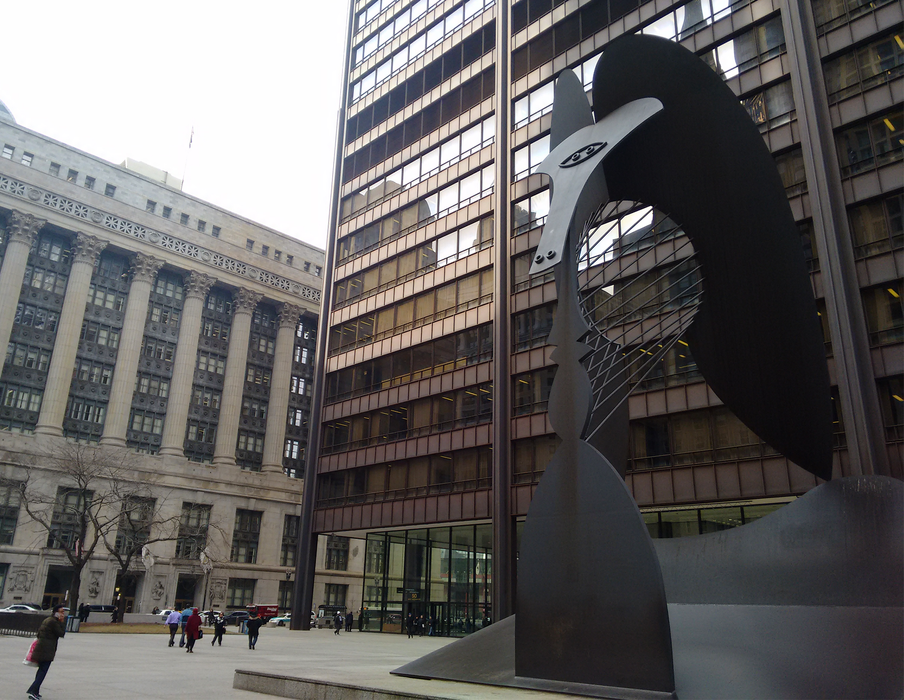 There are more impressive public art pieces all over Chicago, but these are the ones that I've seen in the short time I spent there. What about you? Have you ever been to Chicago? If so, what is your favourite spot there?

Buy my picture book here
Buy my coloring book here
Follow me on instagram
Visit my redbubble shop
Visit my tee public store