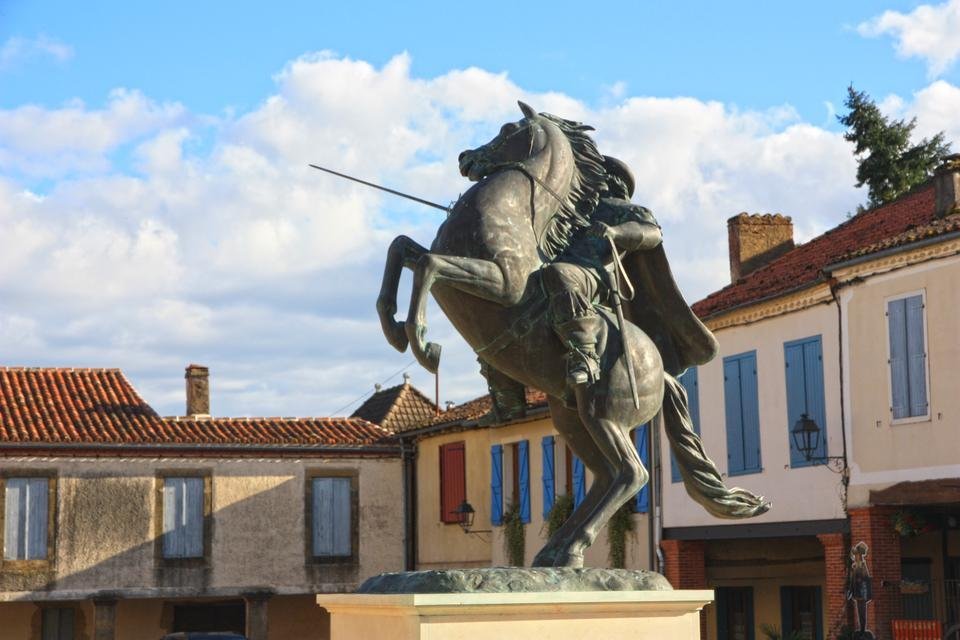 In the program that the French made for us the third day was allocated to get acquainted with the sights of Gascony. Unfortunately, we lived away from major architectural, natural attractions. The most famous locks and chateaux are located at a considerable distance from the place where we settled. It seemed to me that Gascony is not a popular tourist destination. The main attraction for tourists are the gastronomic features of the region. People go to Gascony to enjoy fine wine, cheese and foie gras. Agrotourism is becoming increasingly popular in the region.
The curator of the program, Monsieur Gerard is very good at listening to his interlocutors. He heard in conversation with us two main aspects. I wanted to try a real Armagnac. My wife wanted to see the village where was born the world famous hero of Alexandre Dumas, musketeers captain d,Artanyan. So...
The first destination was the place Cassaigne. And here we are
near the walls of an ancient chateau.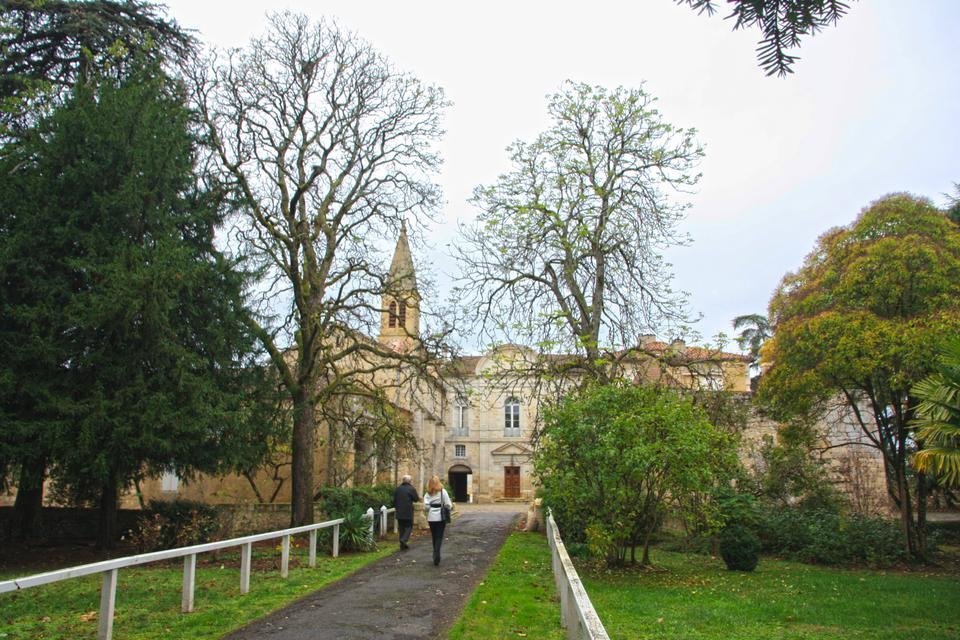 We are dedicated to the mystery of the production of the charming drink Armagnac.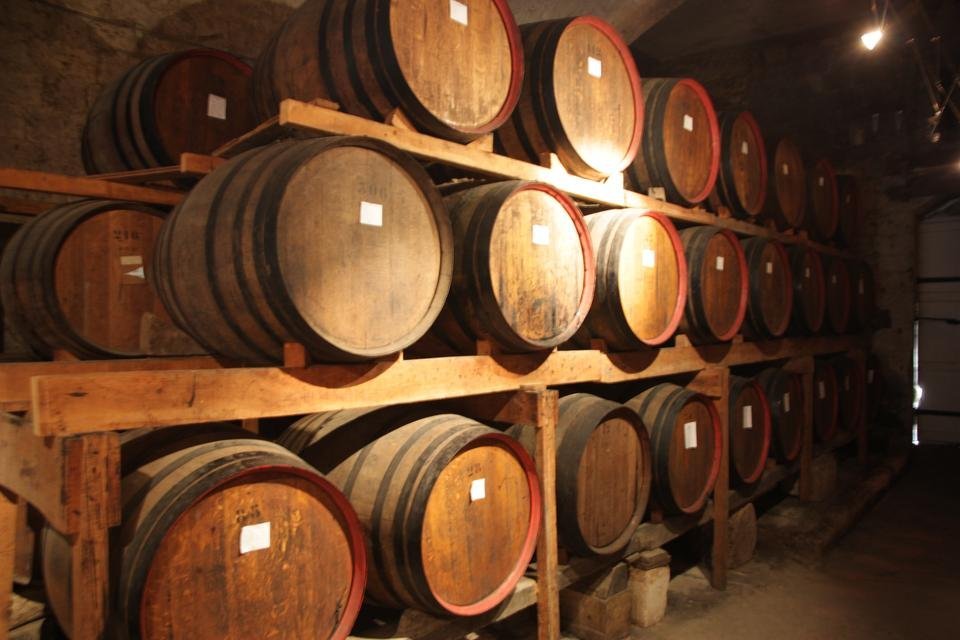 Each guest is strongly recommended to taste the ancient drink. We could not refuse such a proposal ...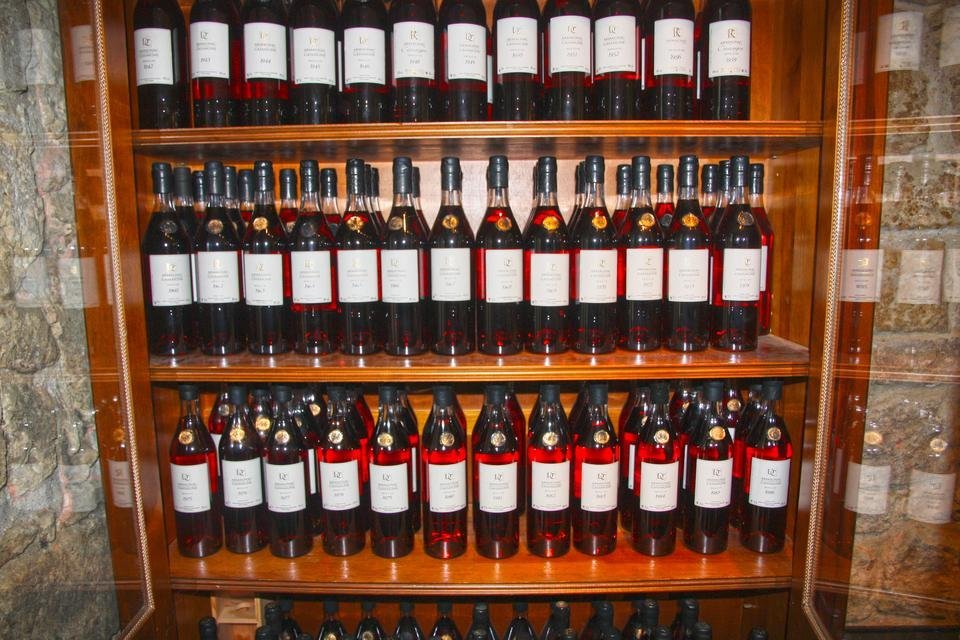 The oldest label on the bottle from 1943! The cost of these bottles ranges from 120 to 1000 euros.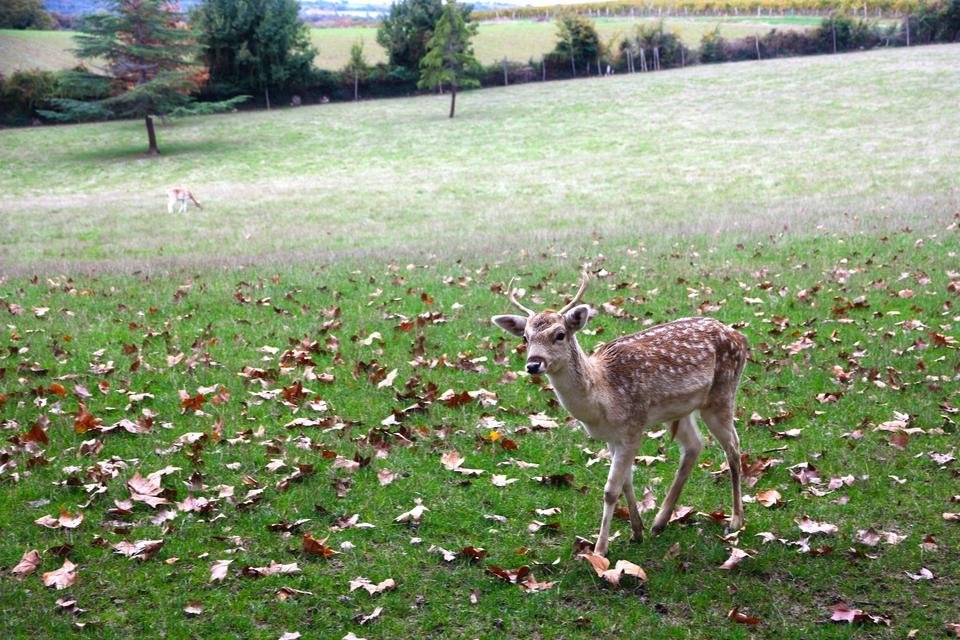 Near the chateau such cute deer graze.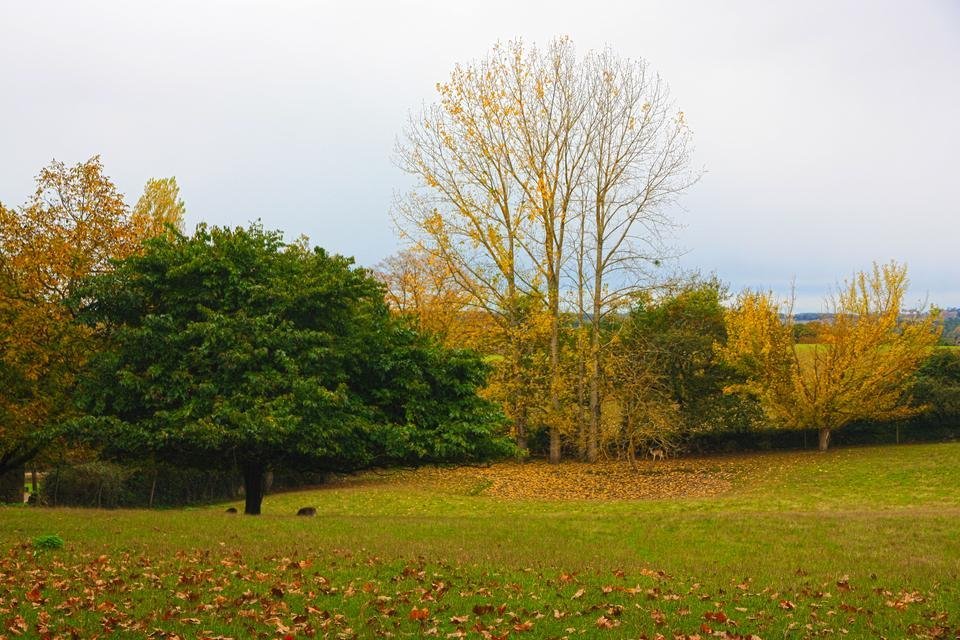 Being in a great mood after making quality alcoholic beverages, we examine the ancient temple with interest.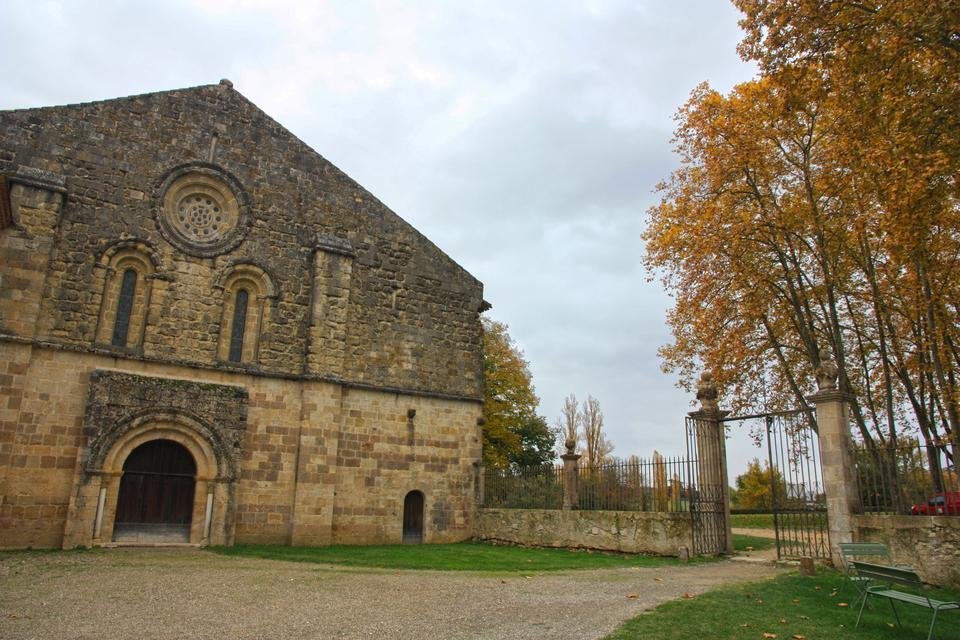 The walls of the temple have seen a lot in their lifetime.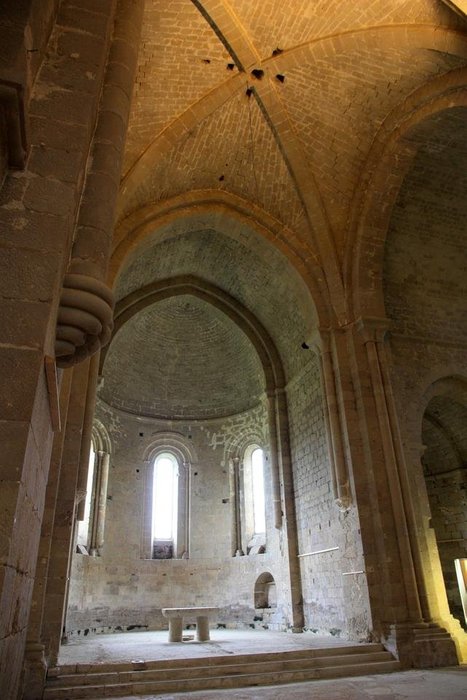 After a walk in the open air and contemplation of architectural monuments, we acutely catch the flavors of local cuisine.
Most of all I like small family restaurants and taverns. Fresh food, regional cuisine, acquaintance and conversation with the owner ... What could be better?
In addition, prices in such institutions are very reasonable!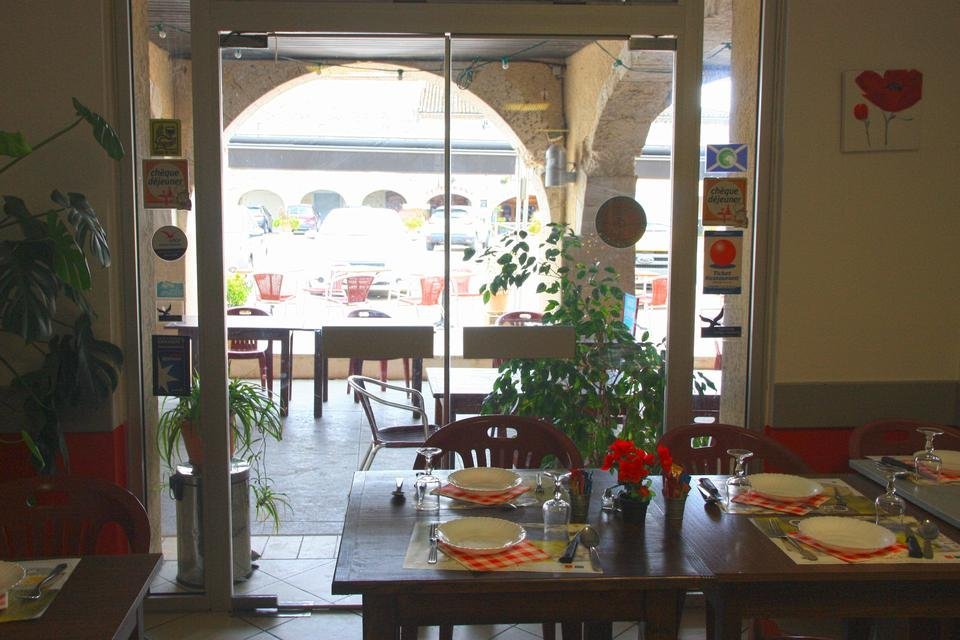 again in a way!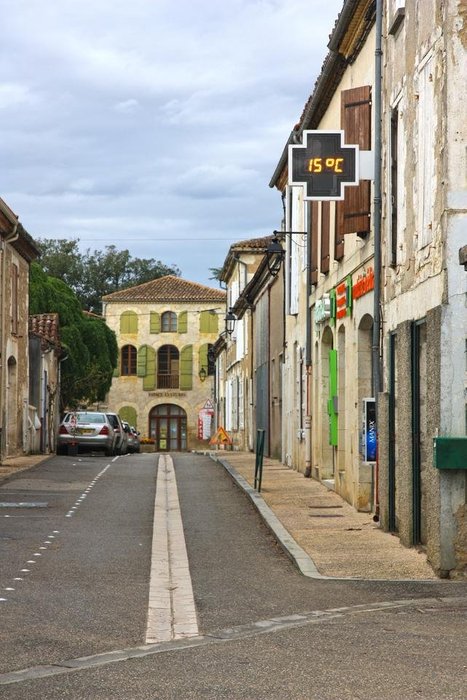 We are moving to the birthplace of the world famous literary hero of Alexander Dumas. There is a small museum of the captain of the royal musketeers.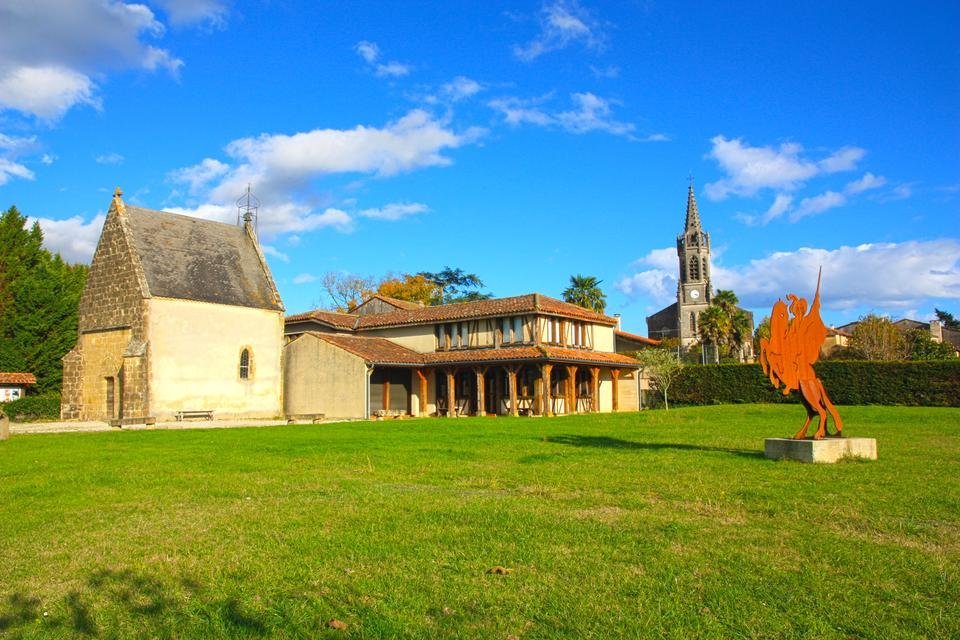 We end the day with a visit to the city of Auch.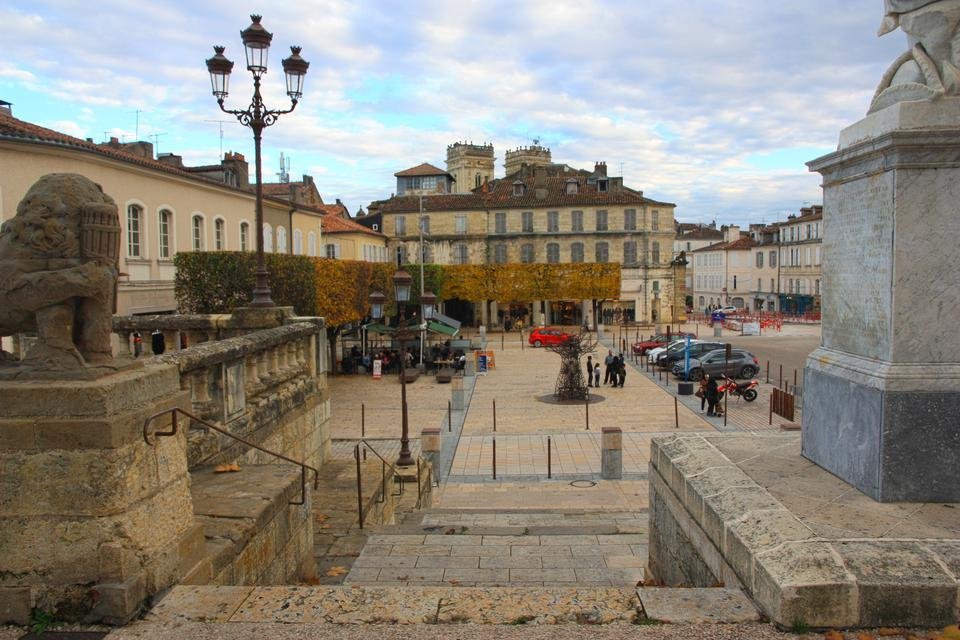 The main attractions of the city are the majestic cathedral ...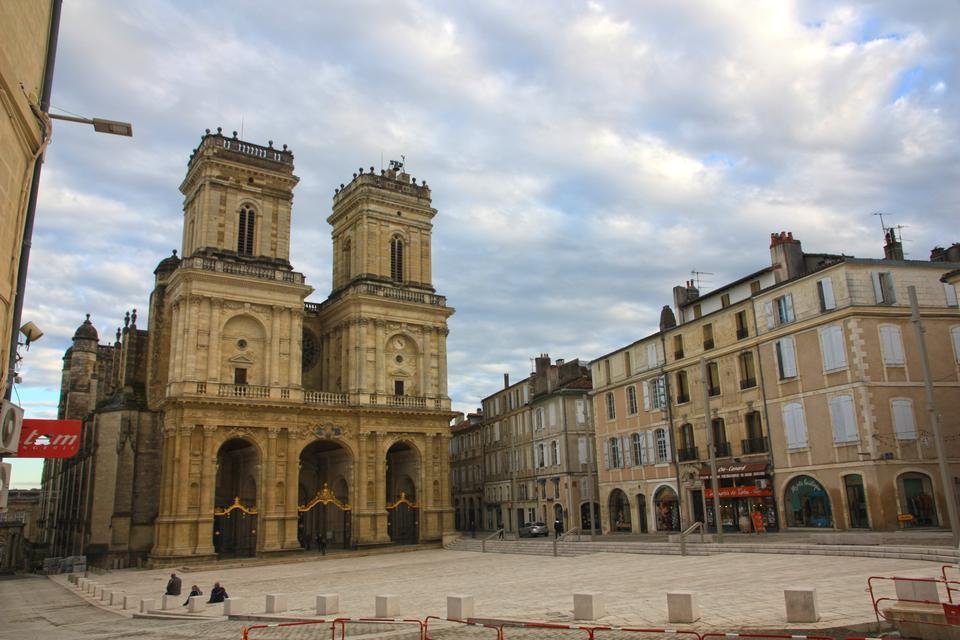 ... and a staircase with a monument to the musketeer.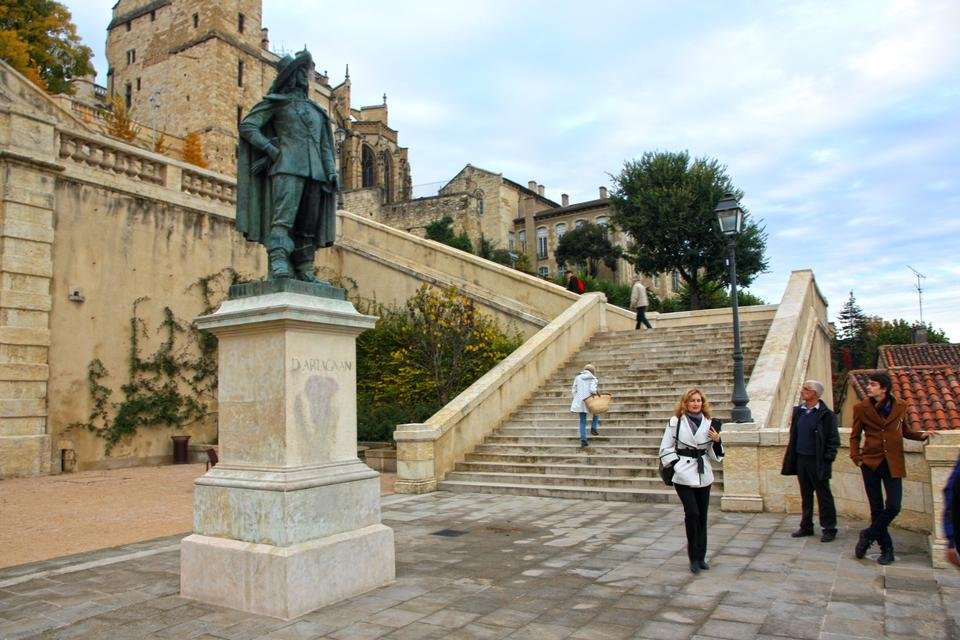 Our attention is attracted by the laughter of a group of tourists. We listen. The guide tells foreigners a local legend. It turns out that some humorist has joked that the musketeer has such a facial expression as if he wants to piss. Therefore, the residents of the city wear a monument at night on the bank of the river, so that he can fulfill his natural needs there ...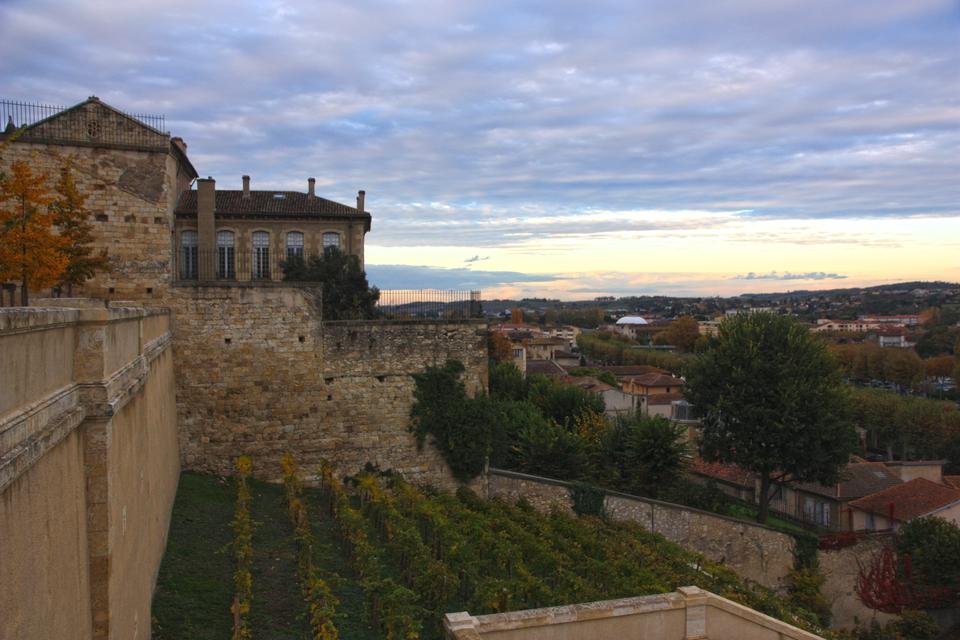 Day is replaced in the evening. We are waiting for a wonderful dinner. We discover the amazing white wine "Aperitif of Henry IV". Pie with apples is also very good!