Trip to Hashima island, Nagasaki, Japan.
I traveled to Hashima island which is also called "Gunkanjima - Battleship island" in Nagasaki, Japan in 2018. According to Wikipedia, "Hashima island" is "Hashima Island (端島) (or simply Hashima, as -shima is a Japanese suffix for island), commonly called Gunkanjima (軍艦島; meaning Battleship Island), is an abandoned island of Nagasaki, lying about 15 kilometers (9 miles) from the center of the city. It is one of 505 uninhabited islands in Nagasaki Prefecture. The island's most notable features are its abandoned concrete buildings, undisturbed except by nature, and the surrounding sea wall. While the island is a symbol of the rapid industrialization of Japan, it is also a reminder of Japanese war crimes as a site of forced labour prior to and during the Second World War." - Wikipedia
https://en.wikipedia.org/wiki/Hashima_Island
The island is a symbol of Japanese industrialization during World War Second as well as a historical site where many forced laborers from Korea and China worked in this artificial island. I thought that it is important to learn history during World War Second, plus it was registered as a UNESCO Cultural Heritage so that we decided to visit. 
Hashima Island is registered as a UNESCO World Heritage Site.
https://whc.unesco.org/en/decisions/6364/
I visited there with my sister and brother-in-law. It has been a while to take a trip with them, so it became a very memorable trip with them. 
Took a ship from Osaka bay to Moji bay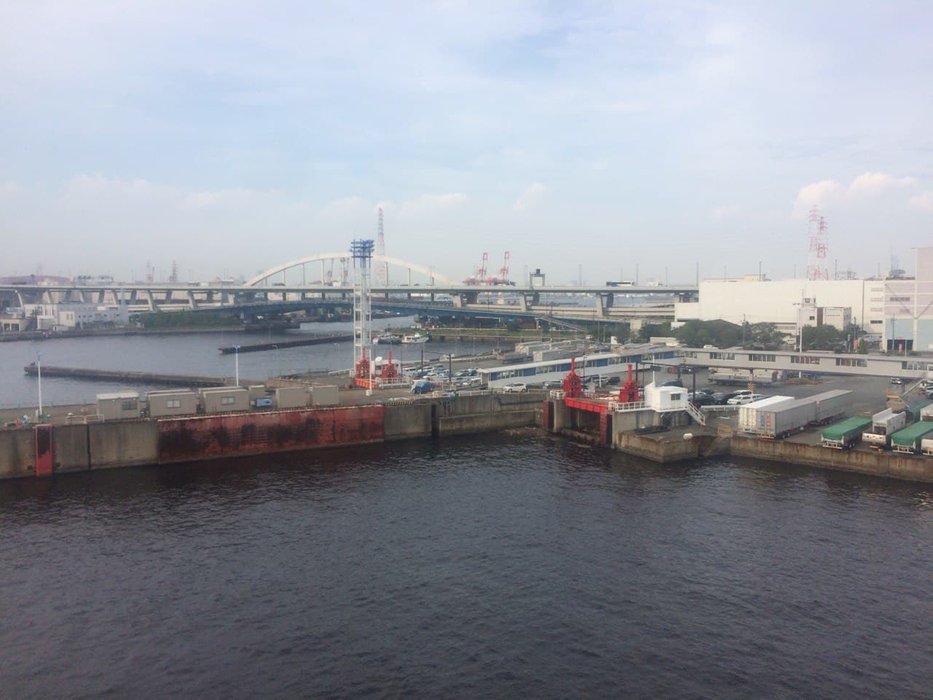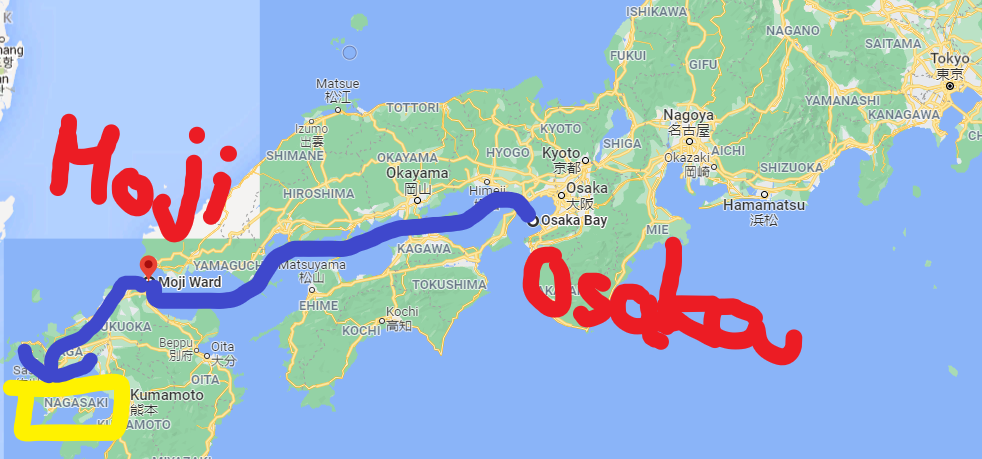 Hashima Island is located in Kyushu and I live in Osaka. We could take a shinkansen (express train) from Osaka to Kita-Kushu (it will take 3 hours from Osaka to Kita-Kushu), but we decided to take a ship because we thought it was an adventure and fun to do something different. 😄 In addition, we thought that it would be nice to sleep over on the ship then go sightseeing from the next morning.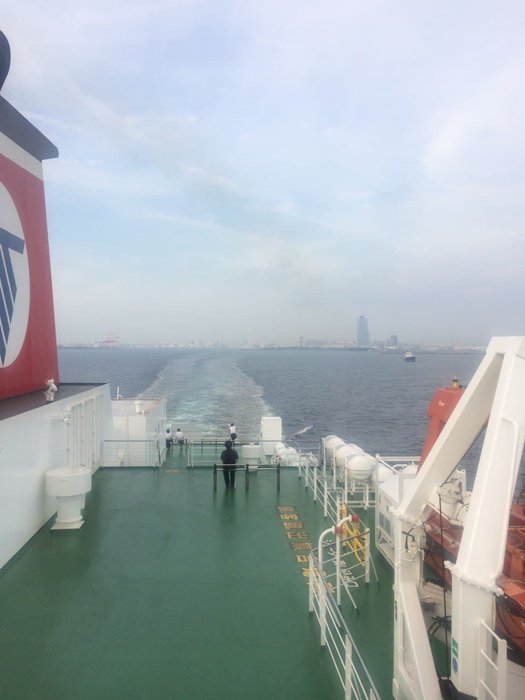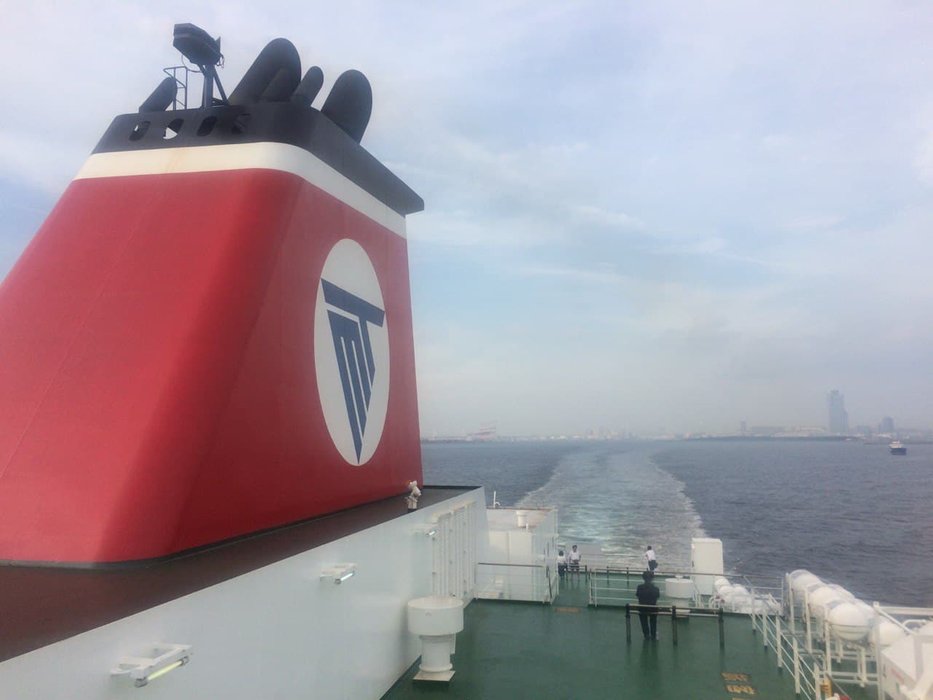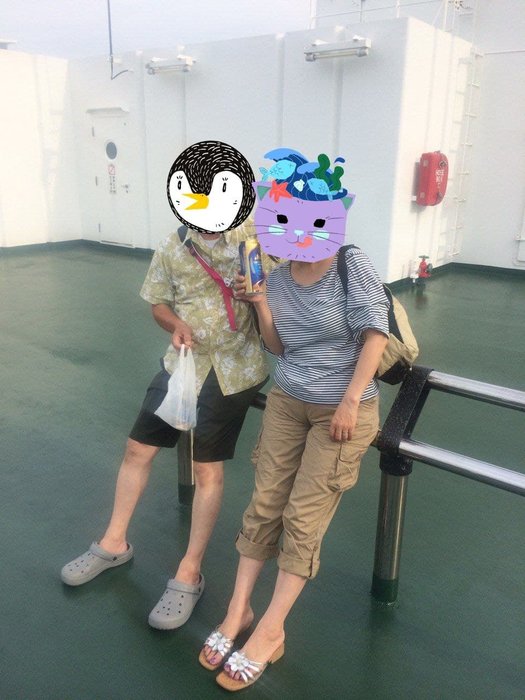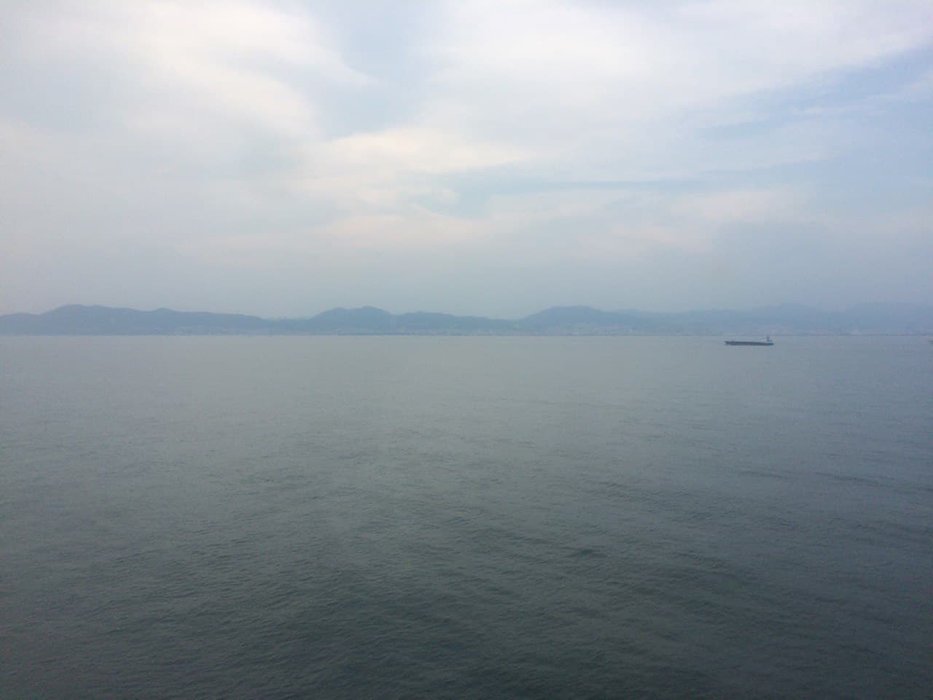 https://en.wikipedia.org/wiki/Seto_Inland_Sea
It was very relaxing and fun to take a ship. We chatted a lot and updated what we had been doing. And, we ate and drunk a lot! LOL! The best part of taking a ship is the food and the view from the ship.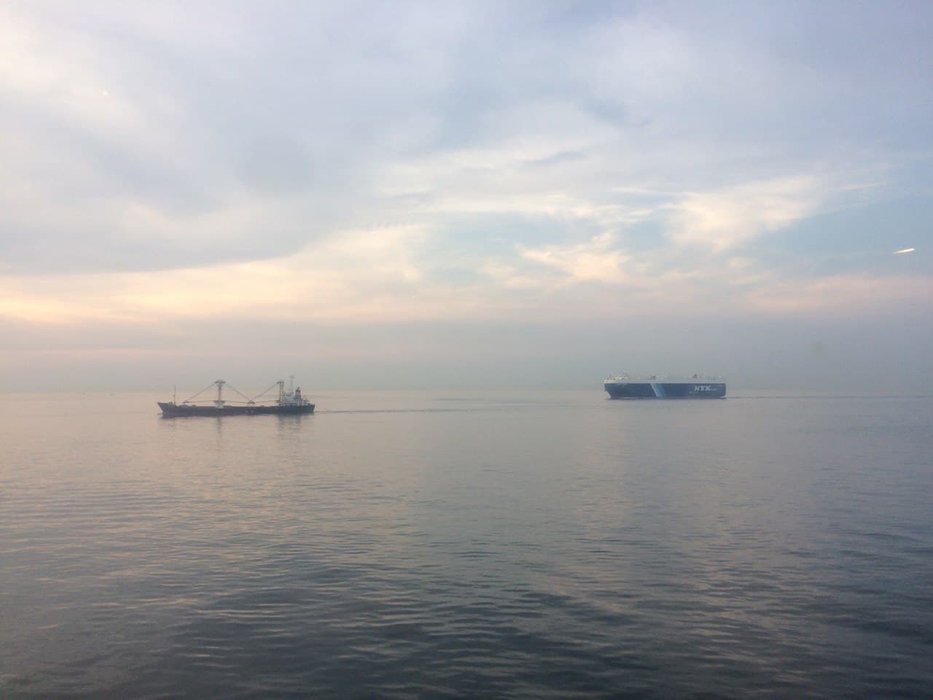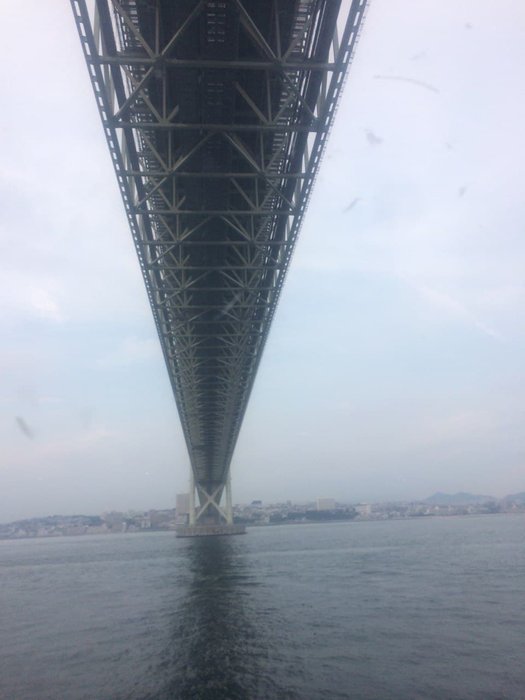 https://en.wikipedia.org/wiki/Akashi_Kaikyo_Bridge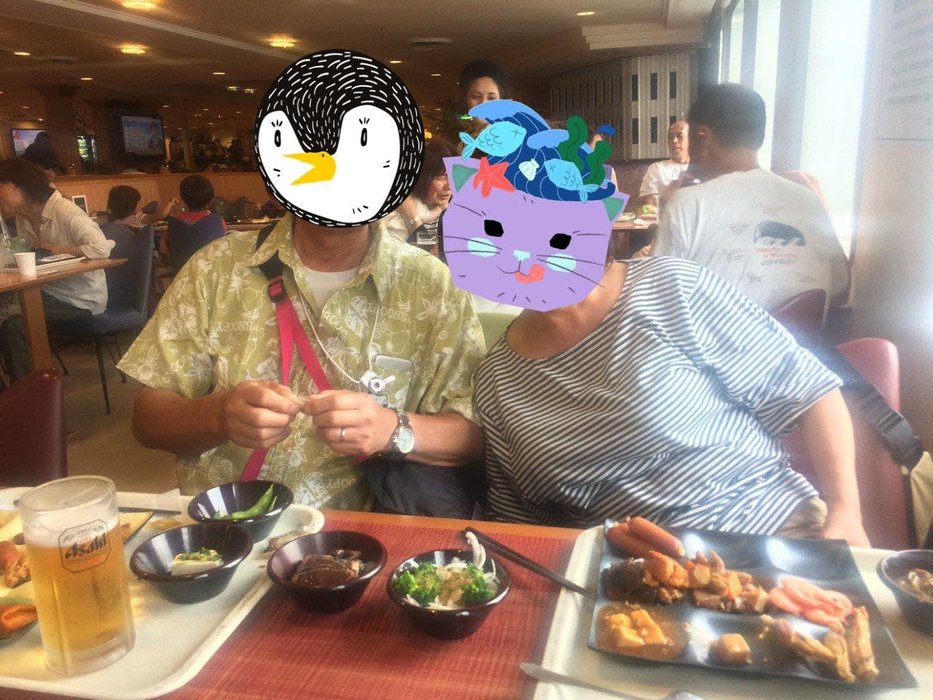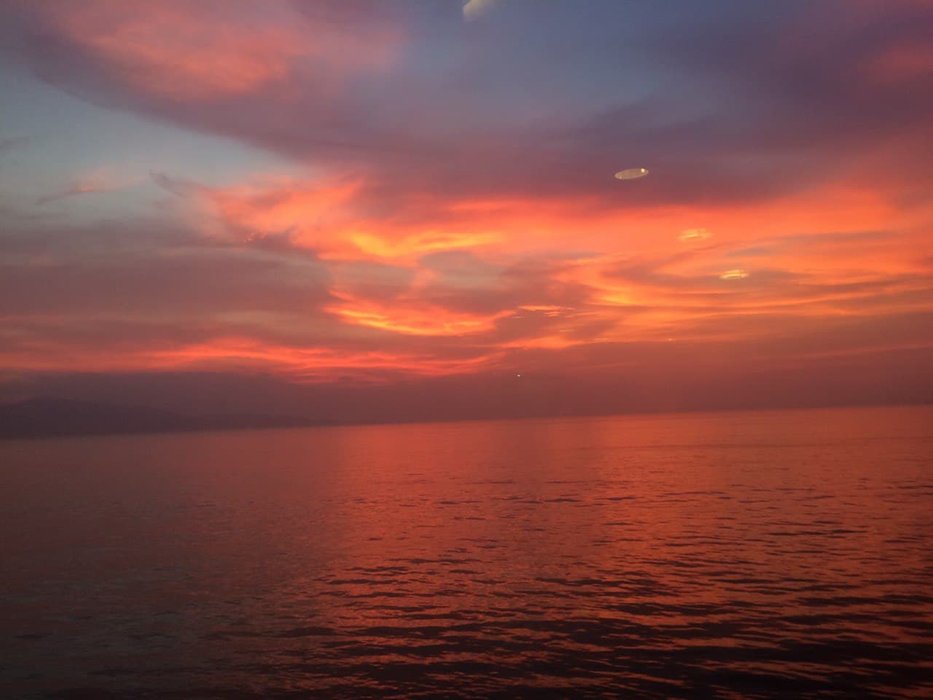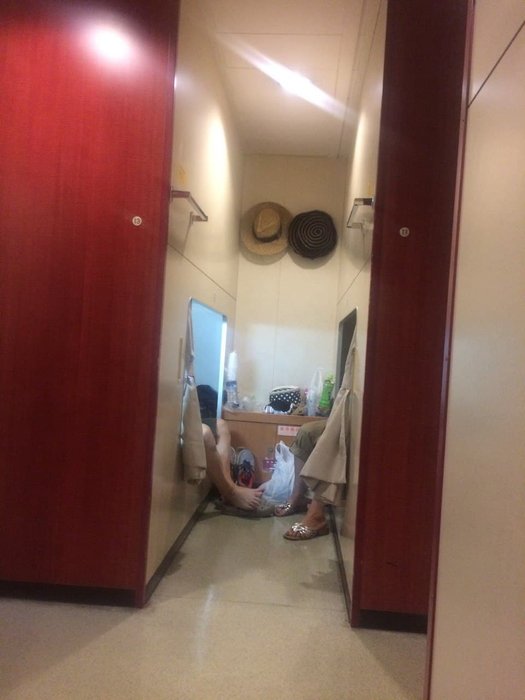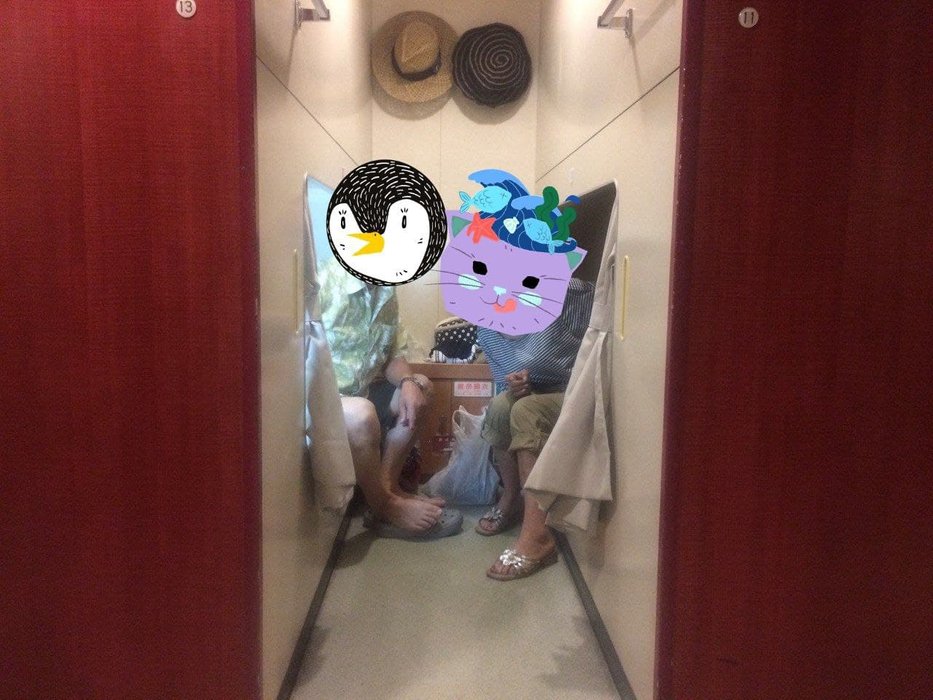 The next day in Moji, then we moved to Nagasaki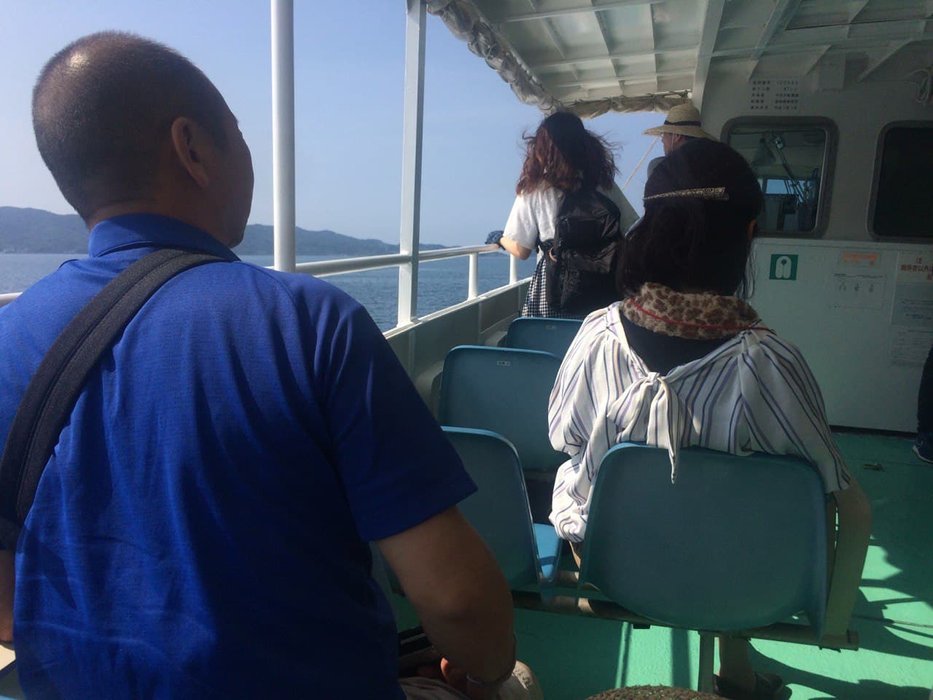 So, we drove from Moji to Nagasaki, then took a boat to Mashima Island.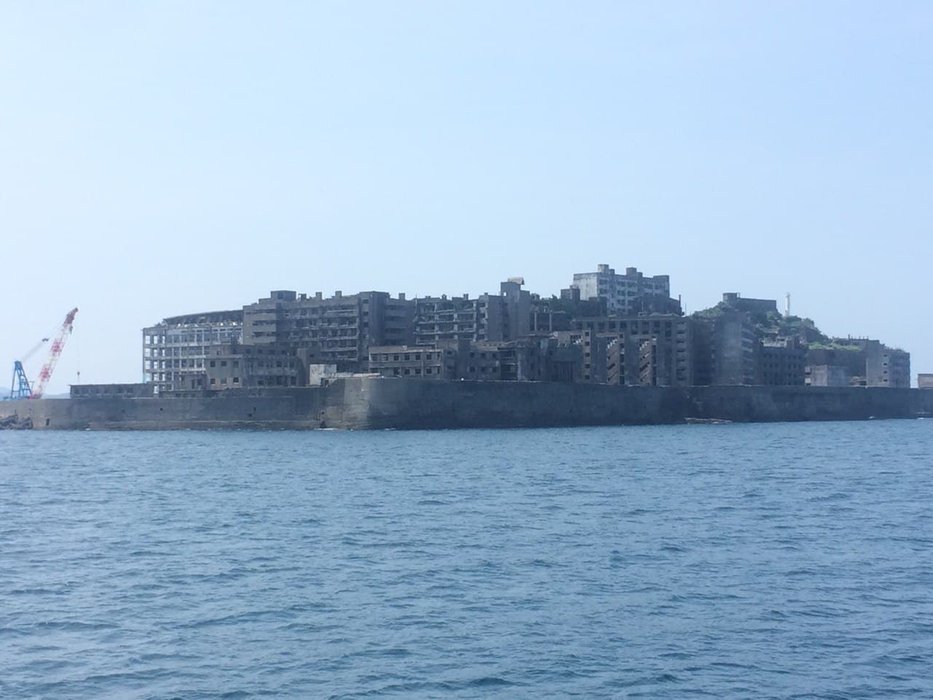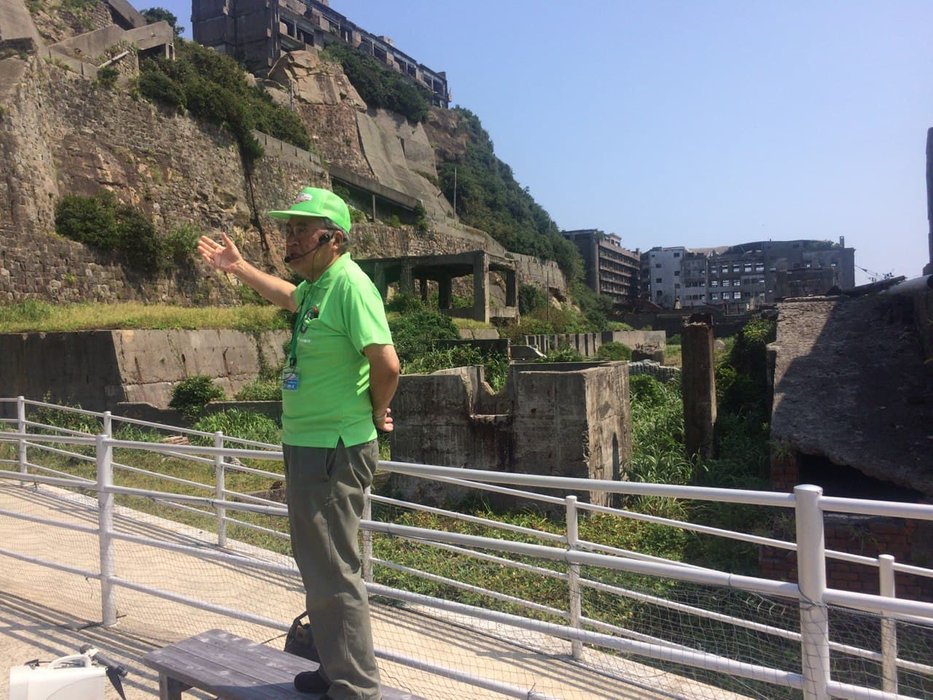 Hashima Island (Battleship Island) Digital Museum
https://www.gunkanjima-museum.jp/data/en/
The island is incredibly small....but I was amazed at how many concrete buildings they built on such a small island! There are almost no trees, but some grasses you can see as nature. 😐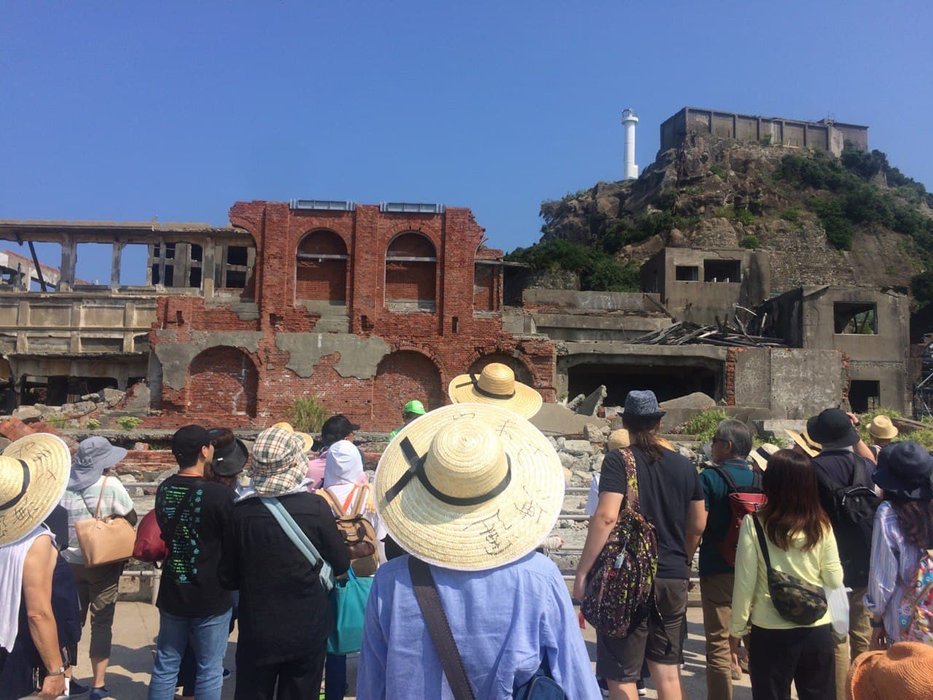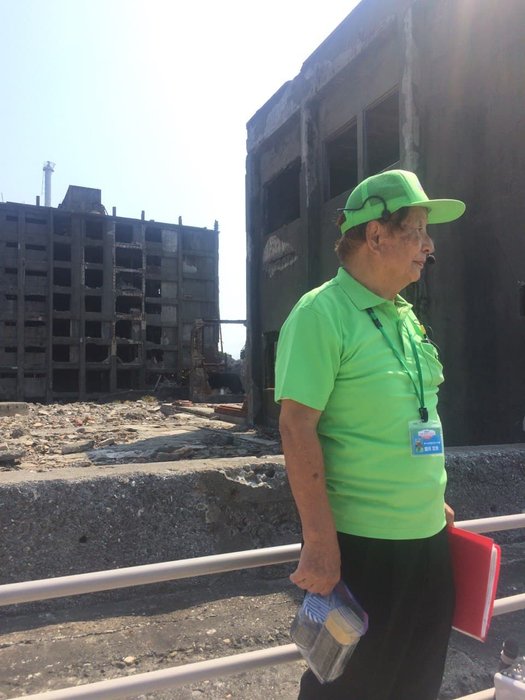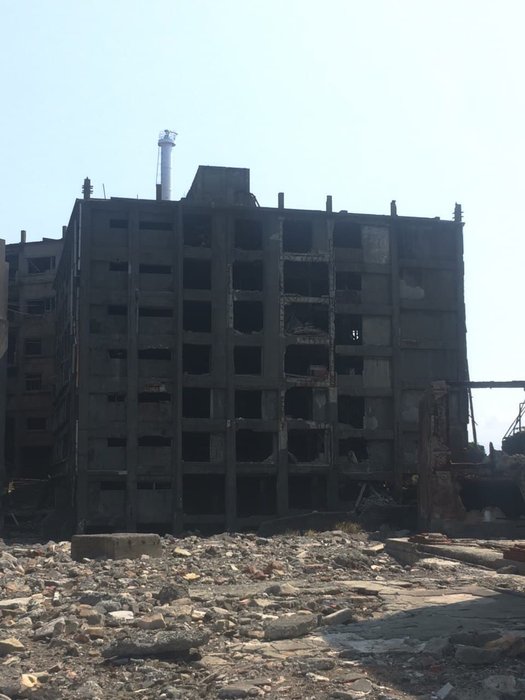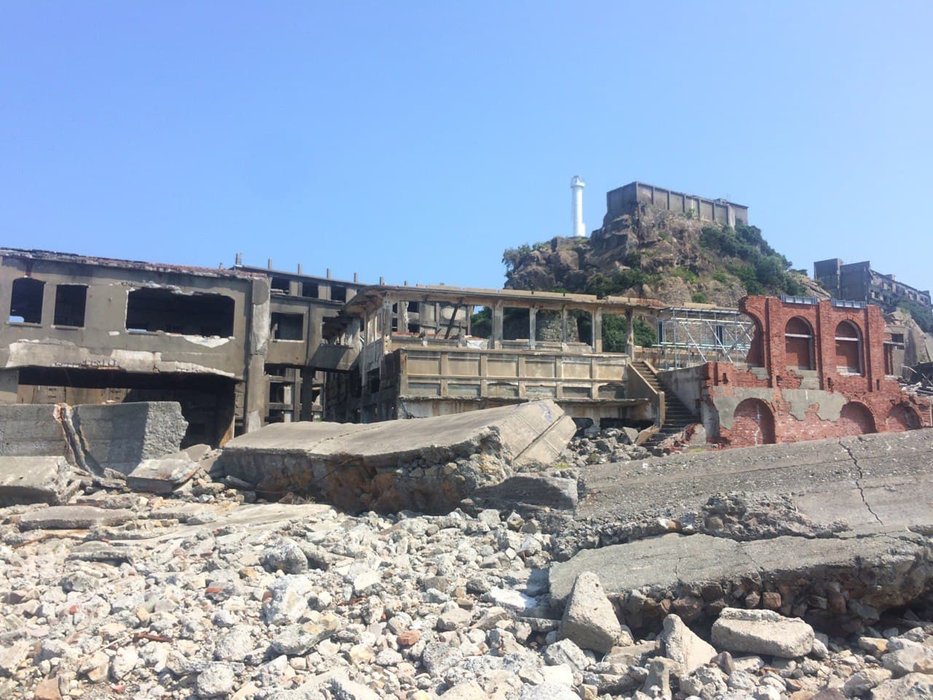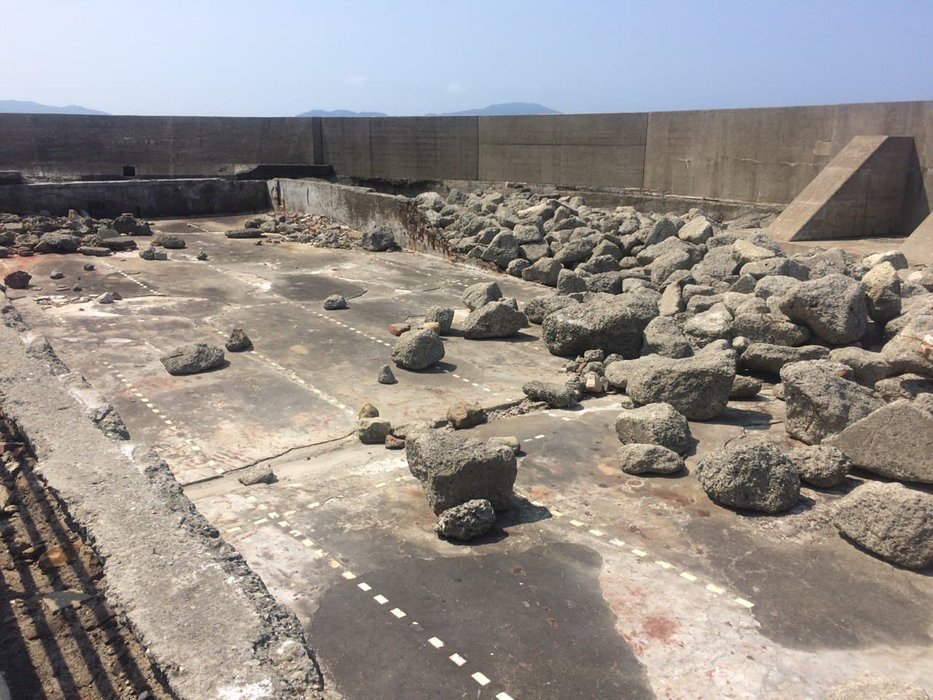 Hashima Island is a historical site which is registered as a UNESCO World Heritage Site, which is consisted of many other sites in Japan. But, this site has become famous because the site did not explain the fact that the Japanese government forced some people from Korea and China to work on this little island and the explanation is insufficient. 
https://mainichi.jp/english/articles/20210722/p2g/00m/0na/055000c
https://thediplomat.com/2020/06/remembering-japans-colonial-abuses-against-koreans-on-hashima-island/
To learn history is one way not to repeat something bad which happened in the past. If we do not learn history correctly, we will repeat stupid things over and over again. Well, I believe human beings are stupid including myself, of course. 
Then we moved back to Nagasaki for some sightseeing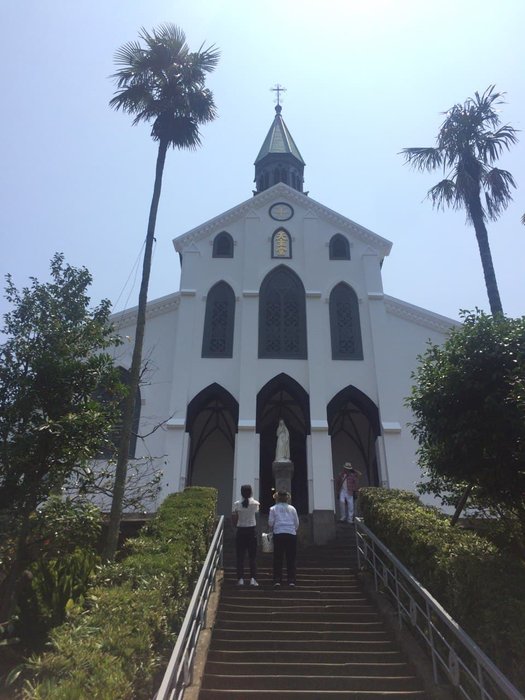 After we left the island, we moved back to Nagasaki and did some sightseeing. Nagasaki is one of the two places where we experienced an atomic bomb attack by the US during World War Second. I remembered that I visited ground zero before when I was a child, but this time I visited somewhere else. We visited Oura Church in Nagasaki and other sites near the church.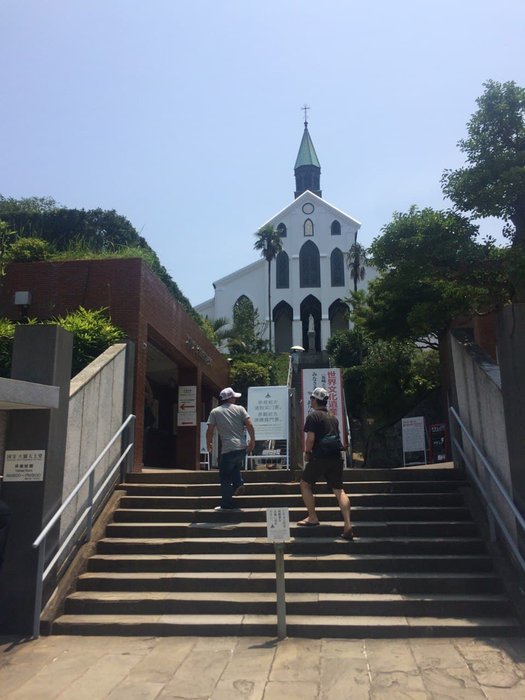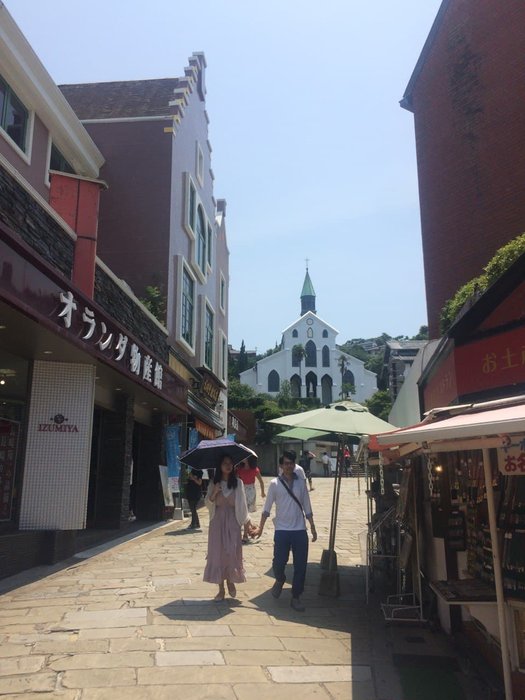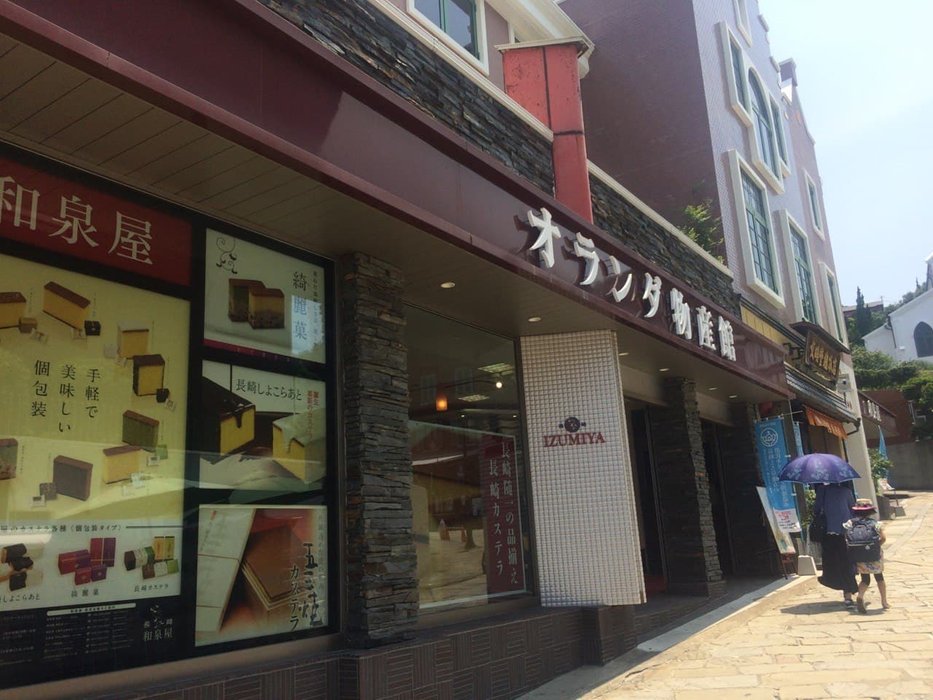 The slope in front of the church is called "the Dutch Slope". I believe it is called so because, during the 16th century in Japan, many Dutch people came to Japan to trade silks and other stuff from Japan. And, during the time the Japanese had many things from the Dutch like medicine, education, science, biology, European cuisine, and so forth. Castella is one of the things we learned from the Dutch, which became one of our favorite sweets today in Japan. 
Let´s learn how to make castella!
I remember I came to this castella shop when I was a junior high school student. We came to this shop for a school trip. And, I was very happy to see that they sell the same brand which I bought a long time ago! I love it so much! So tasty!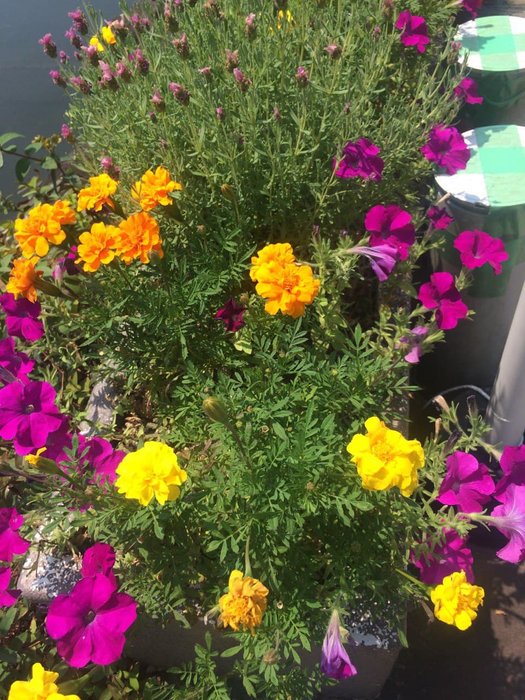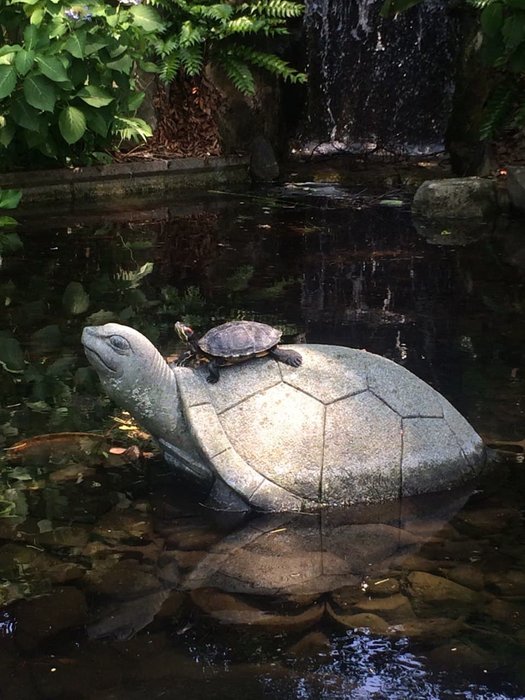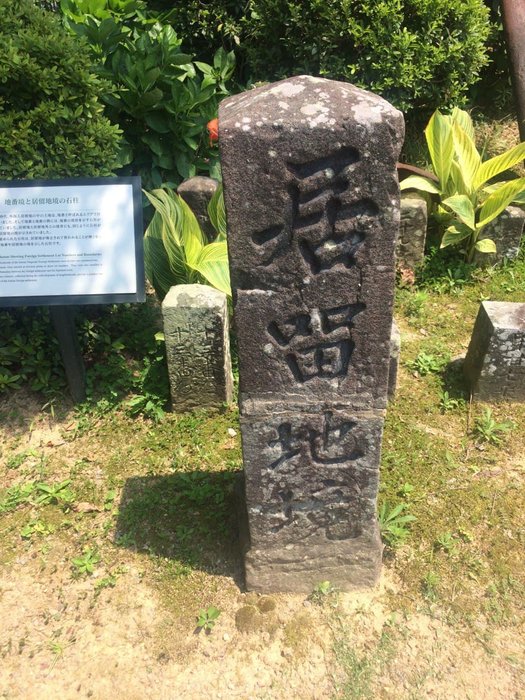 It was a short trip to Hashima Island, but it became very memorable. Nagasaki is such a beautiful city and I would like to visit there once again when I go back to Japan. I wish I could have stayed a bit longer the last time I went there. Well, I want to travel around Kyushu island someday including visiting Nagasaki!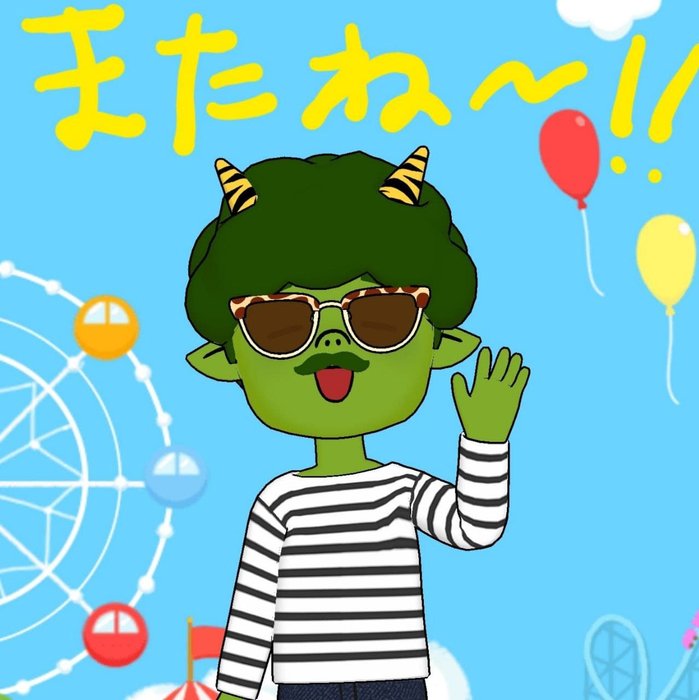 🥦Ha det så bra! 🥦
🥦See you again! 🥦
🥦じゃ~またねぇ~🥦