After the eventful trip we have in Mt. Naupa last month, we've decided to move on to another astounding mountain place of Cebu which is the Mt. Kan-irag.
The best thing about Cebu is the beautiful and wonderful beaches, resorts, panaromic views and its mountainous trails wherein tourist travelers loves to explore much. No wonder even us who were a citizen of this place couldn't get enough exploring the wonder of this City.
Overview of Mt. Kan-irag
Mt. Kan-irag is also known as Sirao Peak located at Talamban, Cebu. It has a panaromic view of fresh mountain cinch and breathtaking height of mountain trails. It is also nice for barkada trip and surely you can seize every moment of your life witnessing its awesomeness.
Travel Plotting 🛫
Day 1
After we've finished to ready ourselves for our next adventurous hiking trip, we then rode a jeep going to Julies, Sunny Hills in Talamban. After arriving in the place we then rode Habal-Habal(vernacular language for motorcycle) to jump off to the Ayala Heights. Ayala Heights serves as our main place to start our hiking.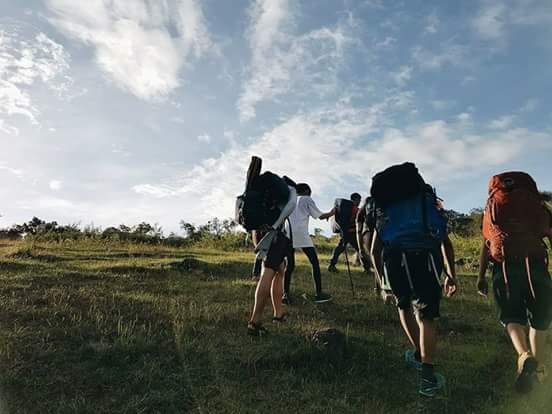 6:12 a.m. Grassy land of Mt. Kan-irag
---
Few minutes after our arrival in the place, we immediately started to walk along its grassy land. We enter to the forest part of the mountain and began to explore the place.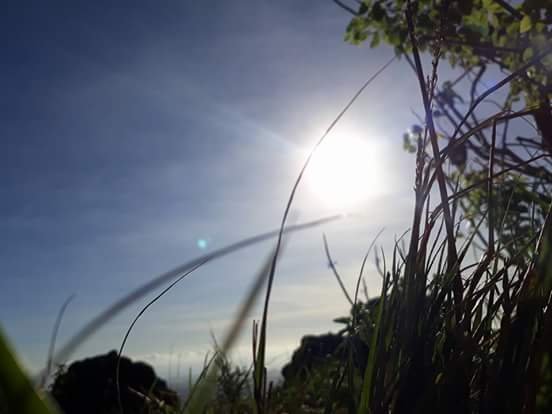 6:38 a.m. Stunning rise of the sun
---
I took my time to capture the sunrise as we were walking along the forest of the mountain. The hotness of the sun began to shuttered the day.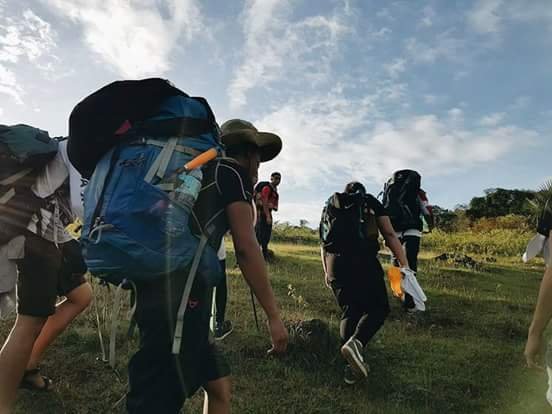 7:22 a.m. Happy hiking
---
Few minutes later, our team leader decided to move our way to the astonishing waterfalls of the mountain known as the Kabang Falls. Hearing the plan makes me feel excited, I can't wait to be there straightway head. It would be my first time to see waterfalls verily.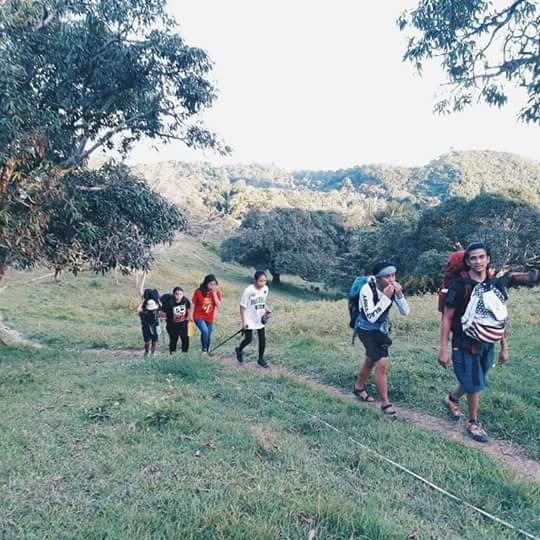 7:45 a.m. Our way to the waterfalls
---
It's been more than a half of an hour since we take our destination going to the falls but we were still 600 meters aways from the place. We just continue from hiking through, because we were planning to have our meal on the said place.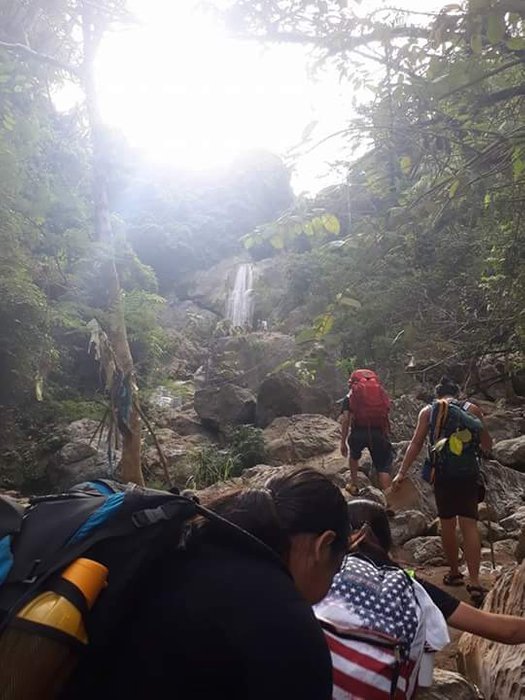 8:02 a.m. Quite near from the waterfalls
---
At last, we've finally found the way to the waterfalls. It's very rocky and the place were so slippery. We need to be careful in taking our step going near to the falls. The exciteness I felt burst up after witnessing the gracious flow of water. It made me stunned at all, indeed it was my first time.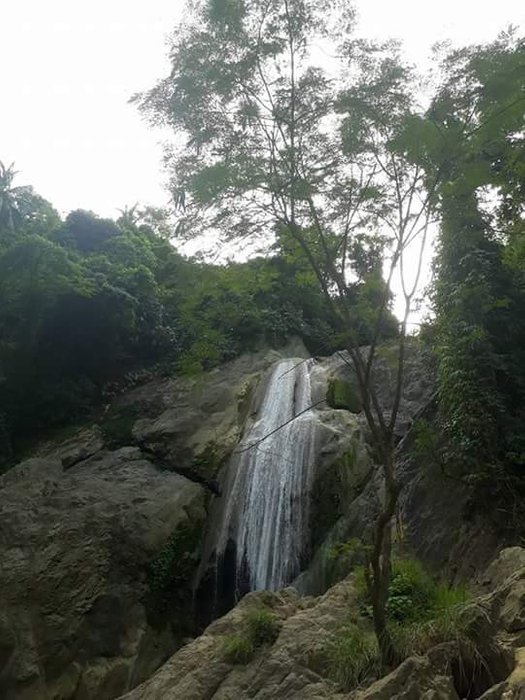 8:16 a.m. The Kabang Falls
---
I then quickly took a picture of the Kabang Falls. It was the most perfect wonders of nature I saw since in the beggining of my life. The flow of its water were just quite heavy compared to the other falls of Cebu.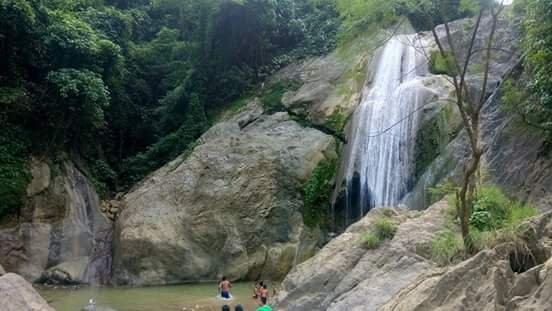 Swimming under the waterfalls
---
As we get closer to the falls, we've seen many people enjoying the fresh and clean water flowing from the falls. I got jealous seeing them swimming around , infact I don't know how to swim. I just embraced myself in viewing the beautiful place.
We then find a place to stay near the waterfalls to have our rest for a moment. We built the tents nearby and prepare the things needed as we eat our meal.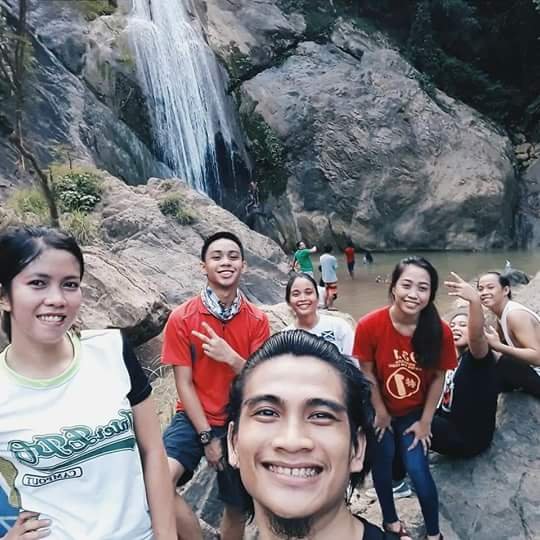 9:53 a.m. Groufie with my cousins
---
Everyone of us seems to be delighted during this first day of our travel. We were so happy that we have chosen this kind of place to have our hiking trip. We didn't waste our time to have our leisure and create a momentous happenings in our adventure. We spent our 5 hours in the place, some of my cousins swam and enjoy the falls while me was so busy roaming around the place and captured some stunning views.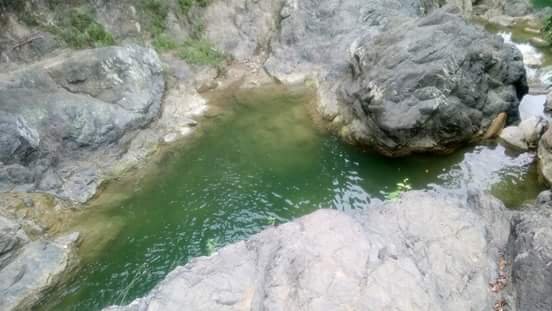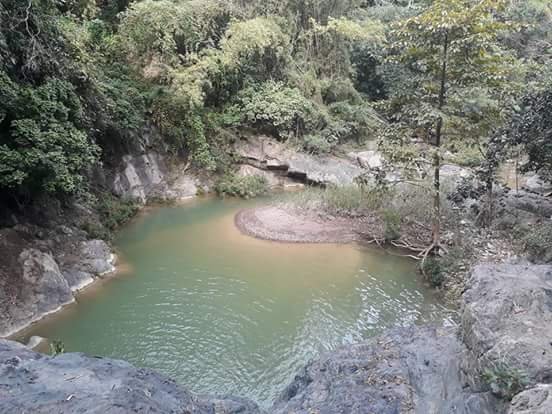 Top view of the falls
---
As I went at the top of the falls, I was so amazed after seeing the view of the falls from the place where Iwas standing. The perfect feature got me interested so much to took some of pictures of it. I can clearly see how neat and clean the water flowing beneath the falls.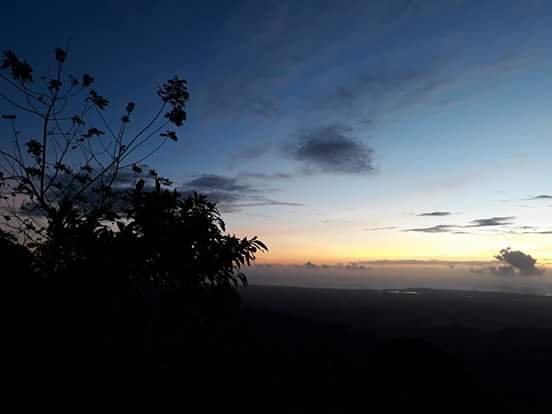 5:37 p.m. The sunset
---
It was already late afternoon, the darkness began to shuttered. We were already gathered in one place and still continue enjoying the moment. I lay down under the tree and take time to feel the warmth of the place. My camera was always on my side, this is the only witness beyond the happiness I've felt in every adventure I have.
If you could notice, I'm always alone in times not because we were not close but its just my attitude who likes to be alone always while exploring the wonder of a place. Just me, though I'm not that sociable but I'm friendly to be with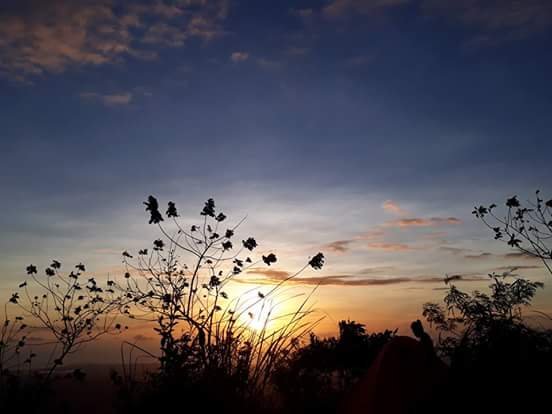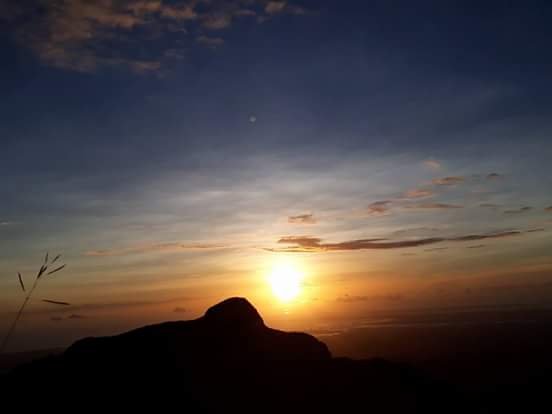 6:01 p.m. Golden sunset
---
Finally, I already witness the most favorite time of my life, during sunset. It makes me feel delightful everytime I saw the perfect figure of a sunset. If you can just scan all of the image taken by me, most of it were about sunset.
Few hours later, we then gathered in a cold place where we were having a long talk about the first day of our experienced in Mt. Kan-irag. I was so happy hearing there words full of enjoynment and delectation. I could say, A wonderful day for us
Day 2
Another day began to rise, I was so excited on what will be the next adventure we will be fulfilling in our second day here in Mt. Kan-irag. Everyone wasn't awake yet, they are still in a deep sleep due to the tiredness they felt on the yesterday adventure.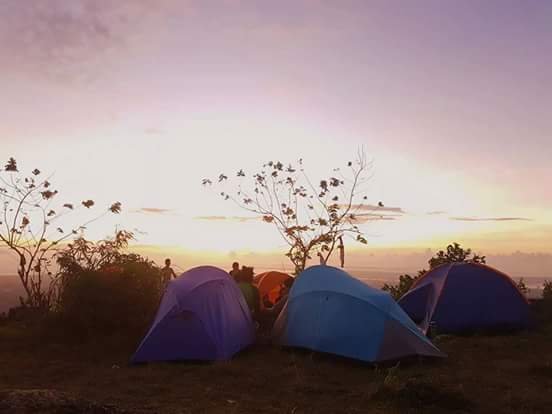 6:25 a.m. Start of our second day
---
The memories from yesterday still keeps on bothering my thoughts, I couldn't just believe how terrific it was. I know in this second day of our hiking trip it would be more entertaining at all.
They finally woke up, we then eat our meal and prepare ourselves for the next adventure. We were oriented by our team leader, he told us to prepare our endurance for the next adventure we will be taking. He said that, our next destination was to walk through the highest part of the mountain.
Again and again, those feelings when we were having our hiking trip in Mt. Naupa, I couldn't denie the fact that it was so tiring yet enjoyable. So we started packing our things and began to walk to our destination.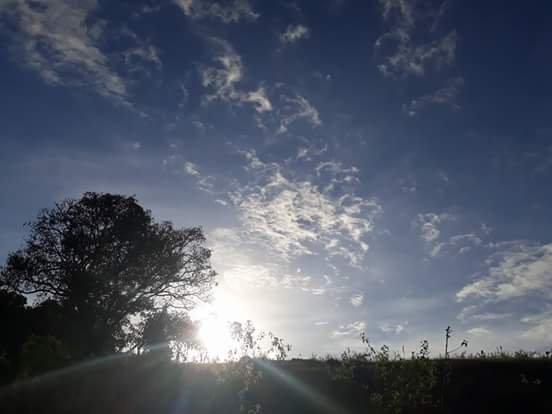 Sunrise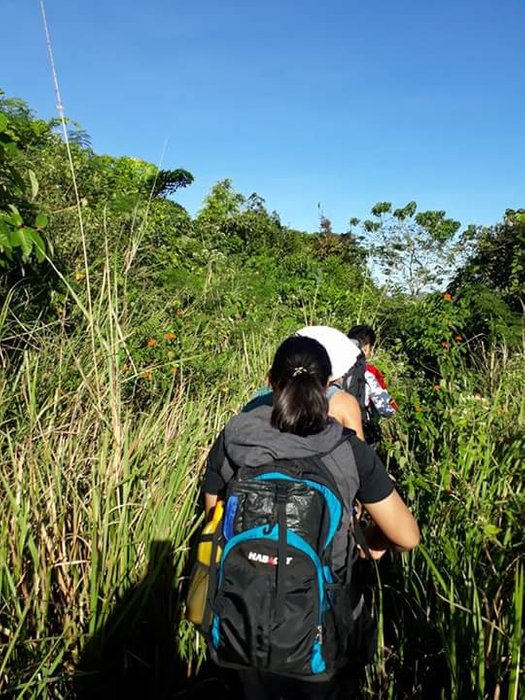 8:30 a.m. Walking through the beautiful paradise
---
We didn't bother the heat of the sun as long as we could reach to the highest part of the mountain. As I said it was so tiring but what I did was to take all of the time taking pictures of the panaromic view of the mountain.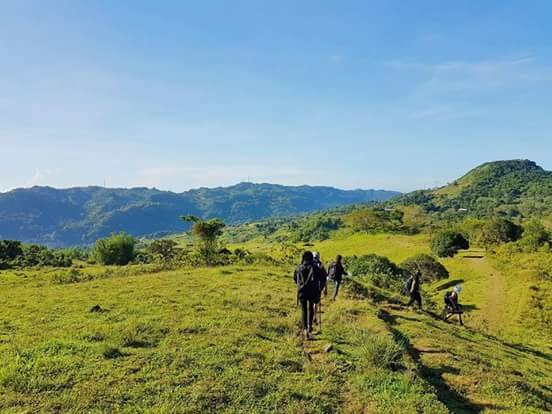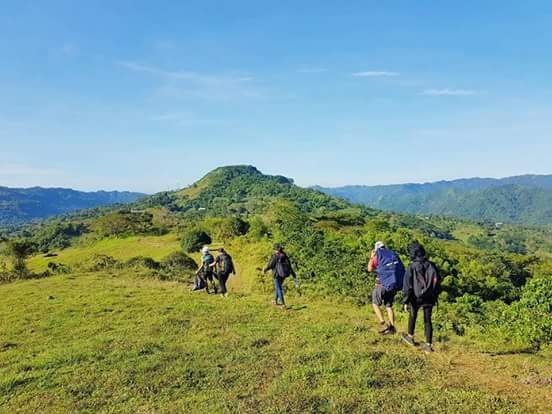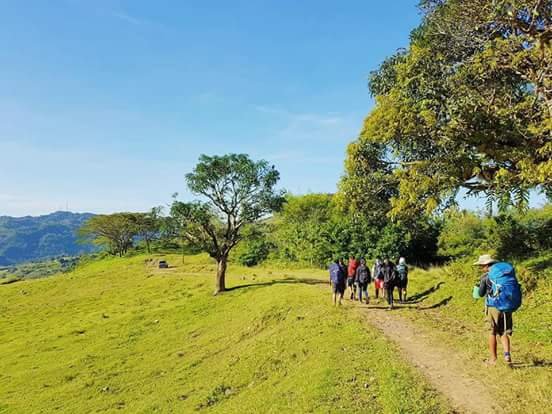 10:00 a.m. Early Afternoon views
---
It was so hot already, we were at the center of the heat of the sun. It was already an hour since we started to walk through.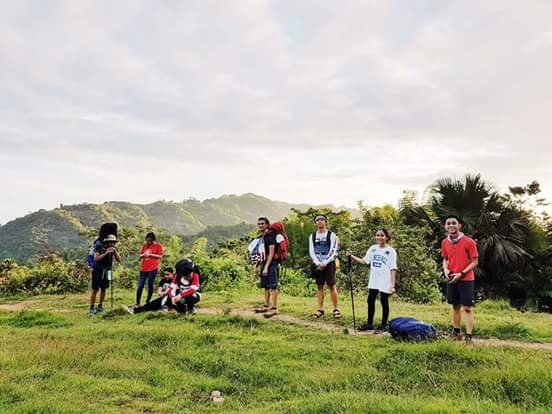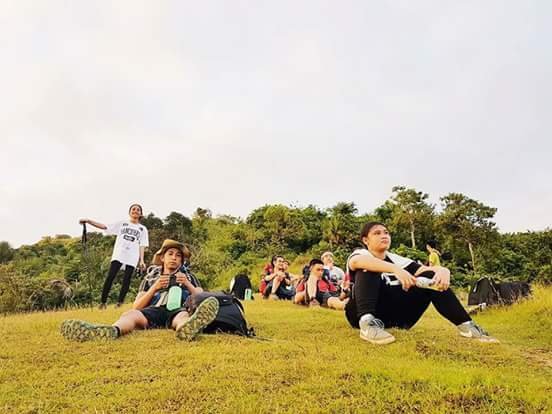 11:45 a.m. Tiring Time
---
We stopped for a while and take a rest for a moment to have our lunch.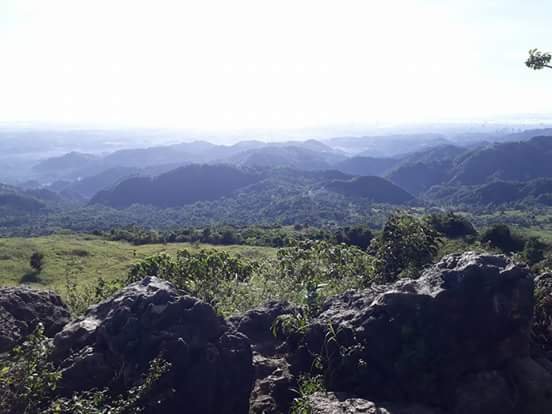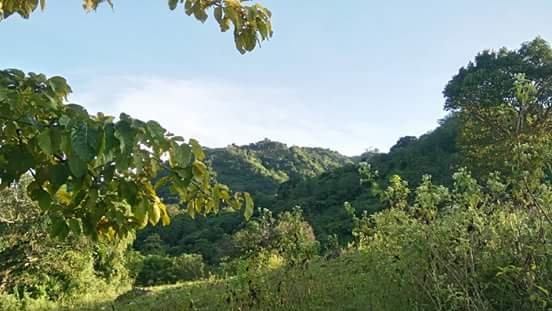 ---
Few minutes later we then pursue to be at the top of the mountain. The view was so entertaining. We used the remaining time of our trip witnessing the wonderful view of the mountain.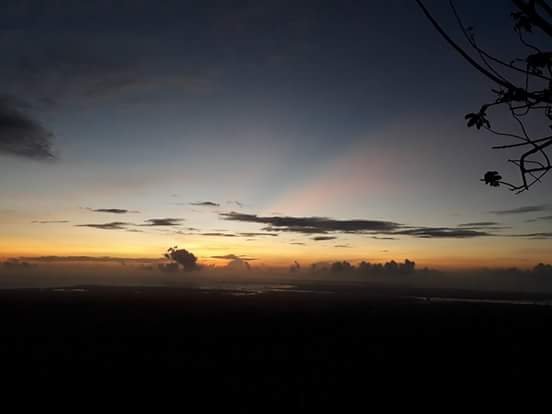 5:37 p.m. The End of the day
---
We didn't waste our time to walk back to our place before the night booms up. We immediately get down from the mountain and started to packed up our things. I can see how tired we are due to the energy we used up in climbing up the mountain. Atleast we enjoy every second of our adventure. Hoping to have some more amazing trip like this soon.
Thank you for reading my article. Expecting more hiking trip from me, it would be my greatest pleasure to share another awesome trip soon.
All photos above were taken by me using my Canon EOS Rebel T6 DSLR
Travellers tips before travelling to Mt. Kan-irag
✔Be sure to prepare everything needed in climbing the mountains especially foods and drinks.
✔Charged your phones and cameras fully in order to capture everything in the mountains or rather bring powerbanks for extra purposes.
✔Wear the comfortable suit for your mountain climbing adventure. Most especially were trekking shoes for you to walk sufficiently in the rocky mountain of Mt. Kan-irag.
✔Prepare things that can cover your gadgets during rains and other bad weather attacks because we can't predict the change of the climate.
✔Bring extra money for other expenses like transportation and other needs during travel.
✔Most of all, prepare yourself always as you enjoy the breath-taking walk along the mountain of Mt. Naupa.
Your co-Steemians,