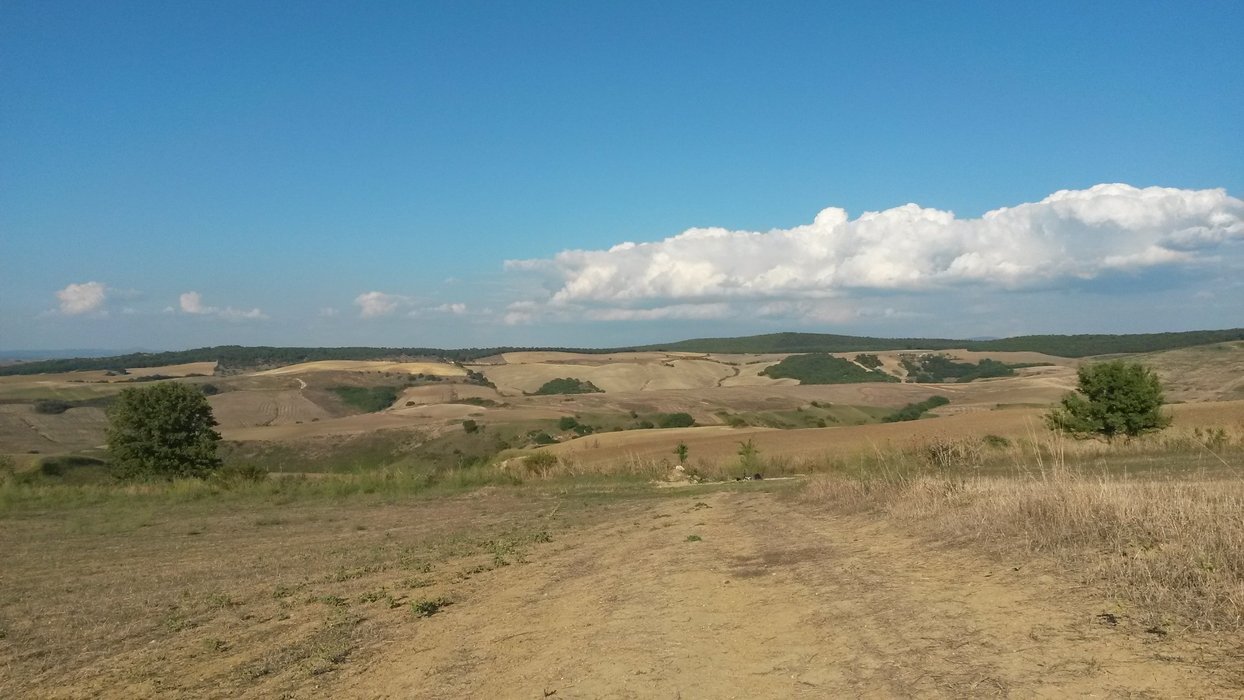 The road towards the Etrurian temple, Ara della regina is situated close to the city of Tarquinia on the hills of Pian di Cìvita lies one of the most important and abundant rest of the Etrurian civilization.
The road toward Pian di Cìvita is a gravel road that passes through the fields of the countryside near Tarquinia, it wasn't easy to find as there is not many directions. We ended up parking close to a farm and from there went exploring by bike.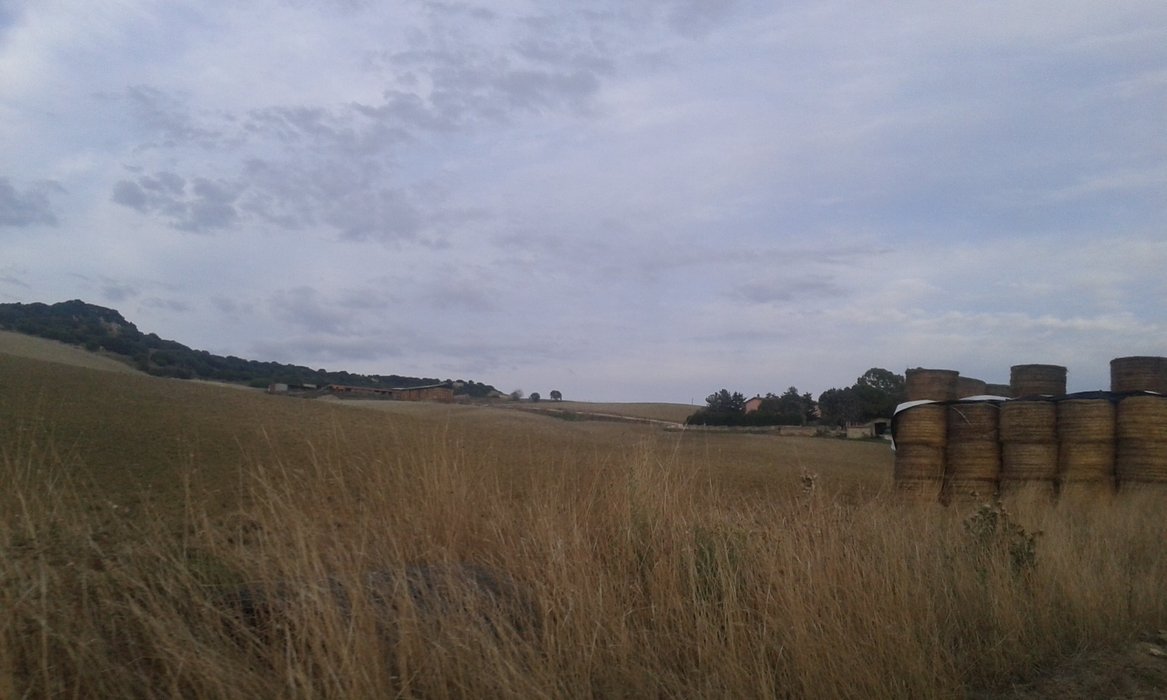 From there the road looped uphill with the golden view of the fields all around. In someway I'm thankful that there was not many indication on how to reach it, exploring the site and understanding how to reach it was really fun.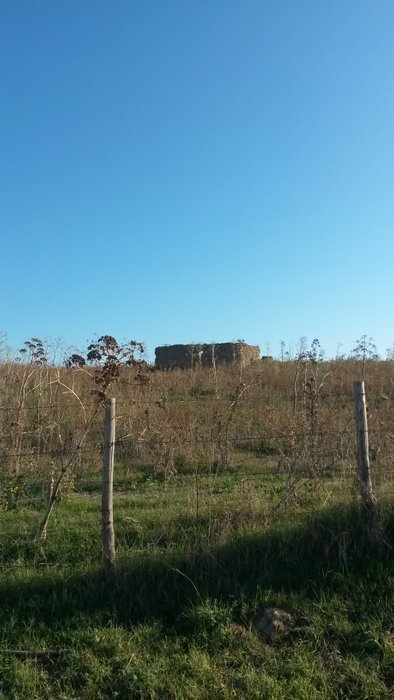 As we got to the top bricks of gravel where starting to show up, the restauration of the site was made during the 30' of the last century. Before probably was really hard to tell what was here, then arrived on top the basement of the Etrurian temple showed up leaving the old shape to the imagination.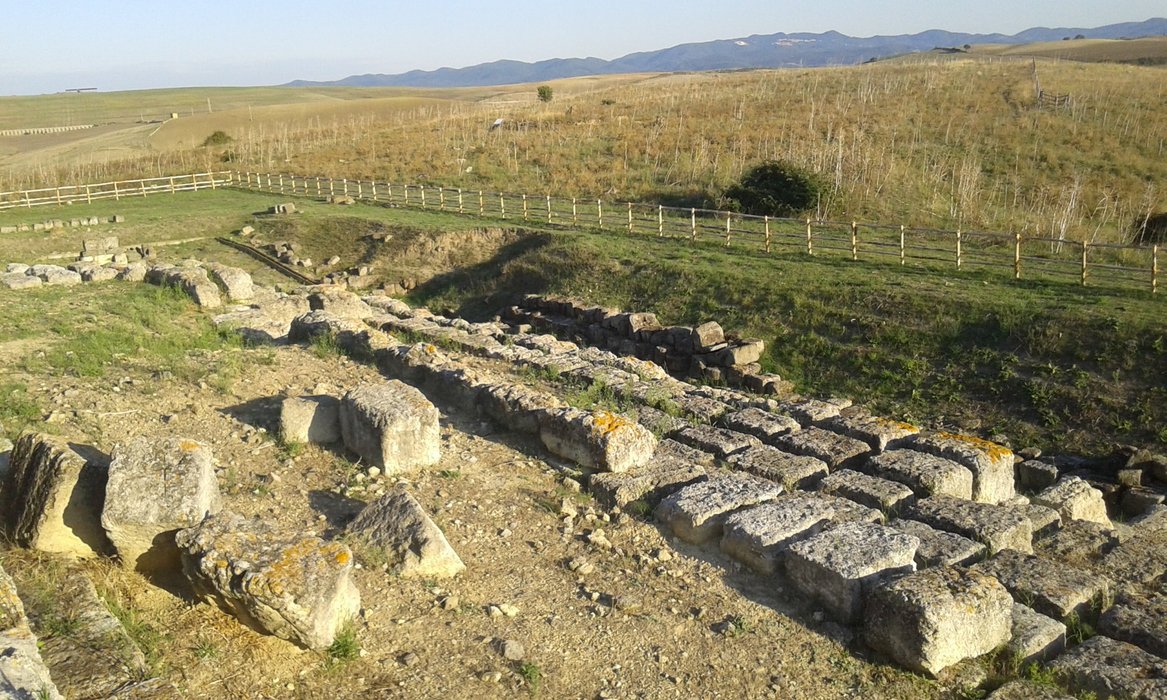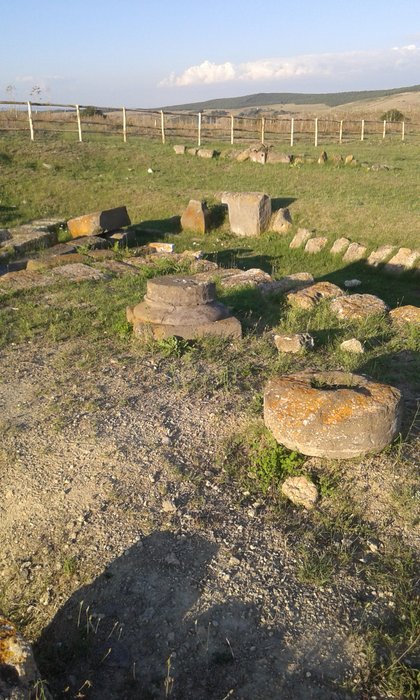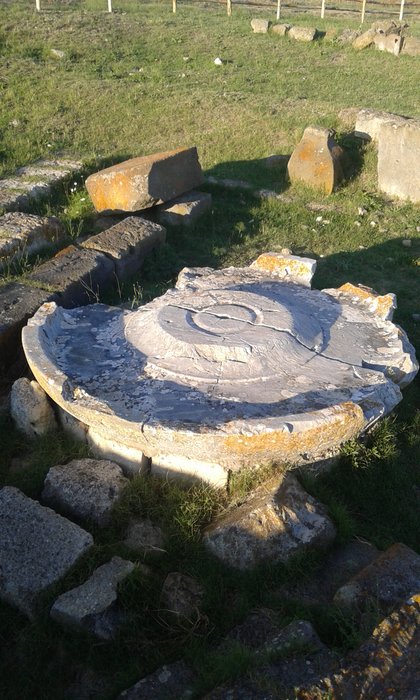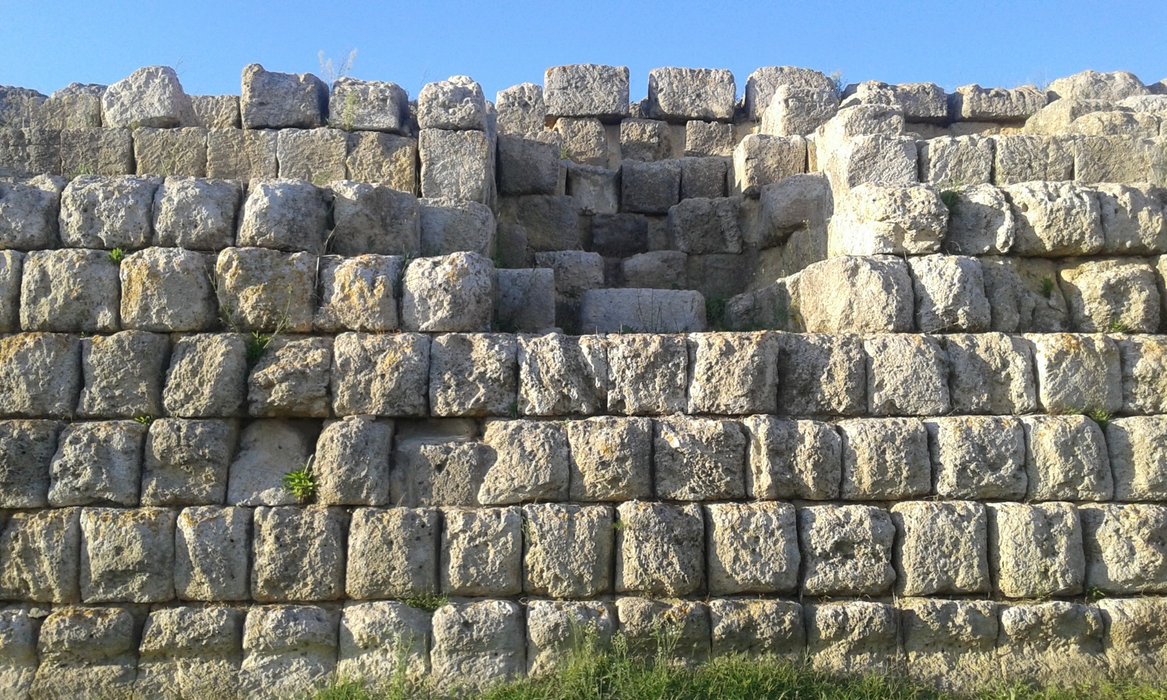 The temple is still sourrounded by a shroud of mystery. It isn't clear what deity was devoted to. Last studies tell that it was devoted to the deity Diana, goddess of the beasts and the wilderness. Diana was a spread figure from Greece to the Romans so it is a probable suggestion as Etrurian people were really devoted to the hunt with hunters occupying some of the highest and celebrated spot in that society. The close borders with the Romans may have had a big influence too.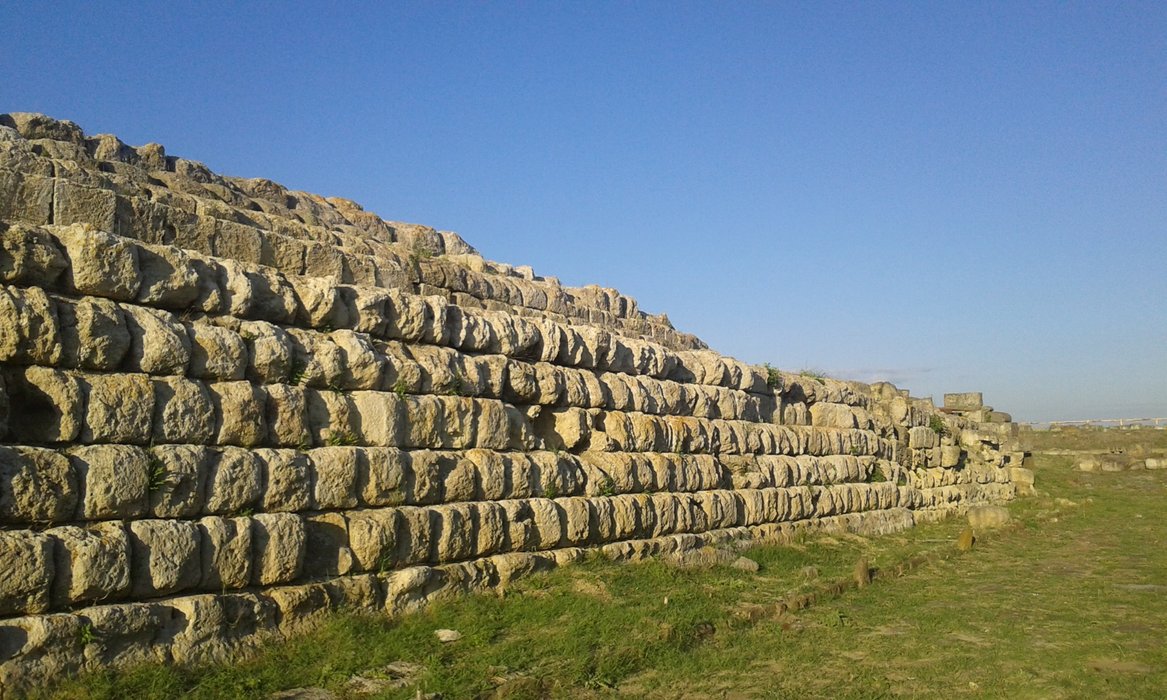 For what I can tell I'm still dubious about all this place history, there's very little about it and now seems that all the studies have been left hanging. I should revisit maybe as this was sometime ago but still. Other then this doubts of mine it is worth the trip, is very peaceful place and not many tourist reach here in favour of the close eternal city of Rome close by. The view and the countryside is beautiful especially if you appriciate those forgotten and dry places with a little bit of sadness attached to them. Plus other then imagining how was the temple from there you can see Tarquinia wich is where the old necropolis was situated. Lot's of food for thoughts back and forth in time.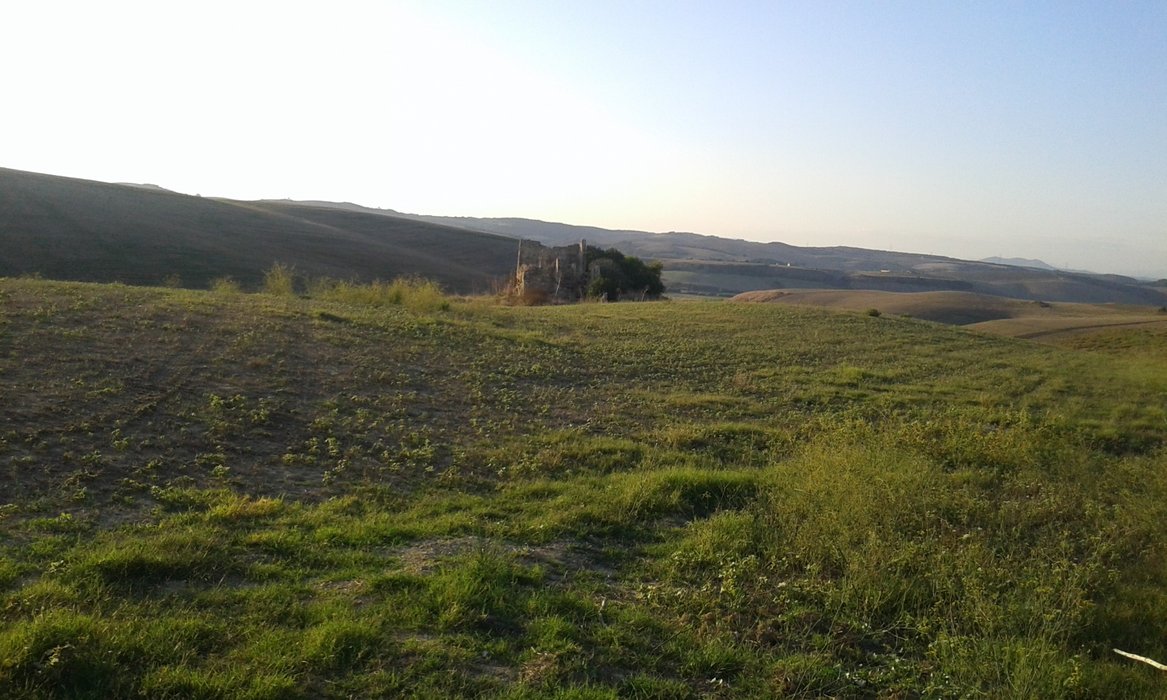 On the way back with the sun setting on the horizon giving to the plants a little time to breath before the next hard summer day.
Have a goodweekend :D