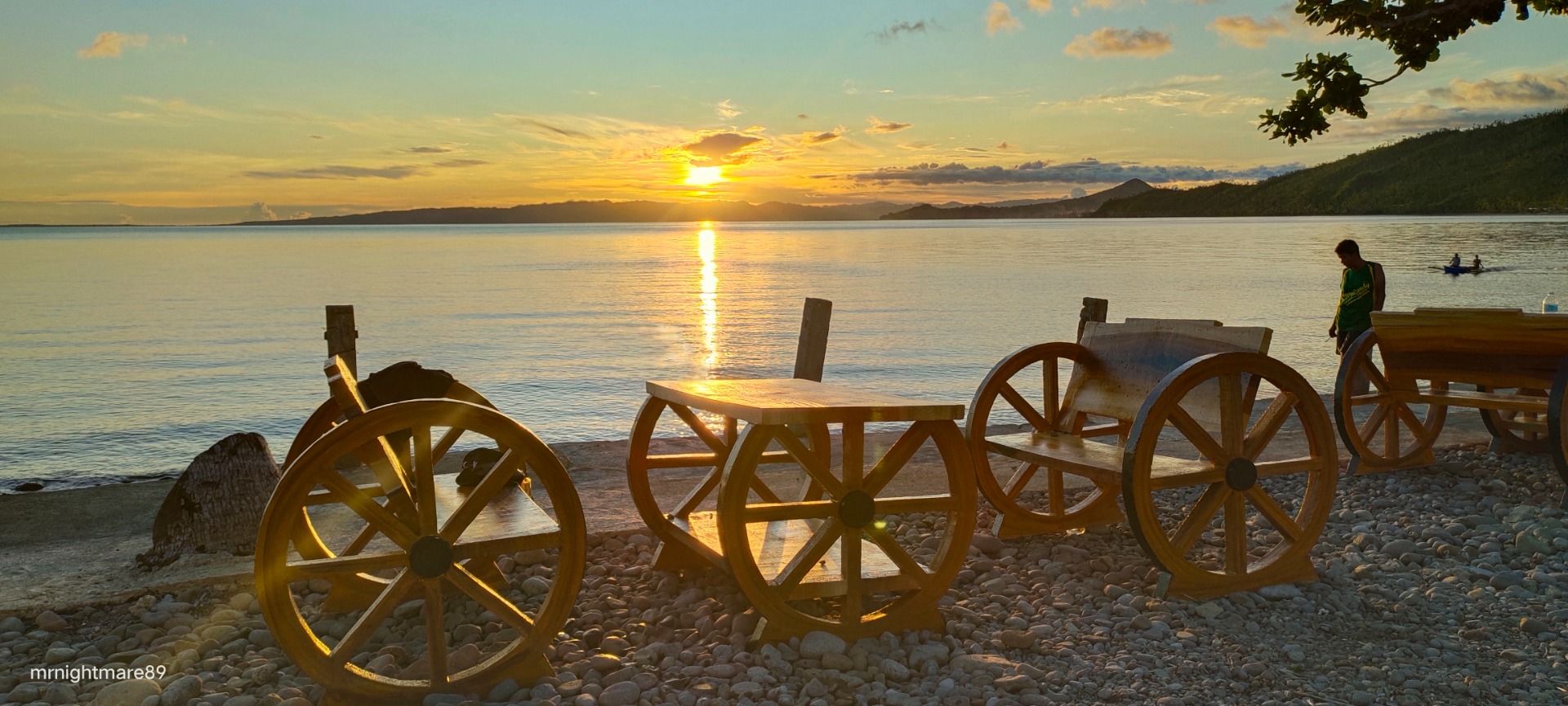 Relaxing at the beach indeed is the perfect place to be. The wider and longer view along the shore helps you to feel calm. I know everyone will agree when I say the beach is always one of the places with a beautiful view. Maybe because of the soothing feeling just by feeling it and with its warm wind from it. It's already beautiful but how much more when you have a choice to enjoy the fresh water. Of course, it only happens if that beach has a pool inside of it. It was perfect because at this beach resort they have both. What I'm saying is the beach and the pool are there to be found.
On an island where everything surrounds the vast ocean. Having the pool to enjoy the time is kind of rare for it to enjoy more. You can experience both if you decide to have a wonderful time at Bayfront Beach Resort. Not just the pool that makes this place amazing but it's a wonderful view where you can glimpse the island in the shape of a circle.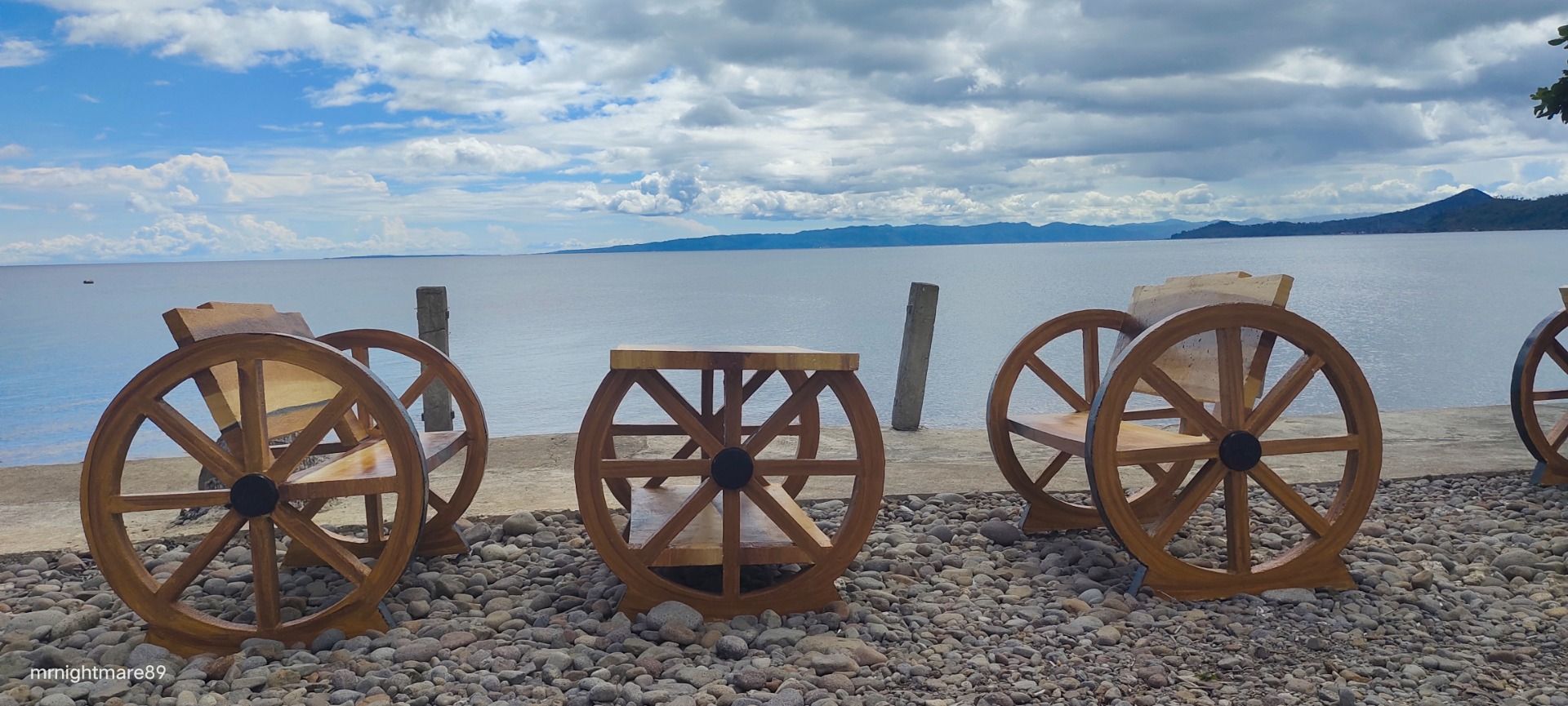 The chair that can be found above the shore looks so nice when all you just want is to kill time. Well, having a beer with someone you love is not bad either. Just some random talks or just some looking at each other if you are in love. I'm talking about myself while I was enjoying this resort.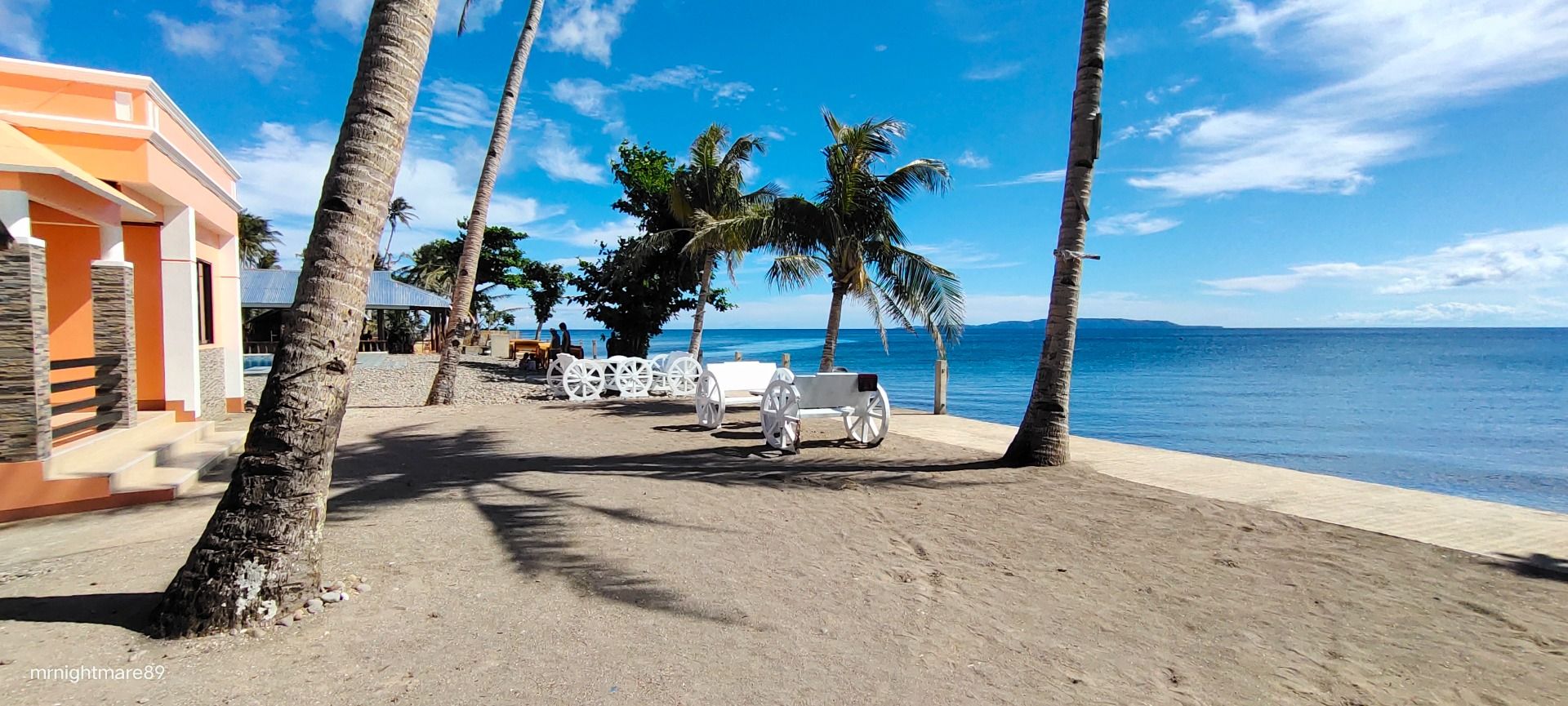 I took a walk of course to show you around. I captured every place to find a beautiful spot that might be recommended for friends. But first, let me show you the establishment that might be helpful in a future visit.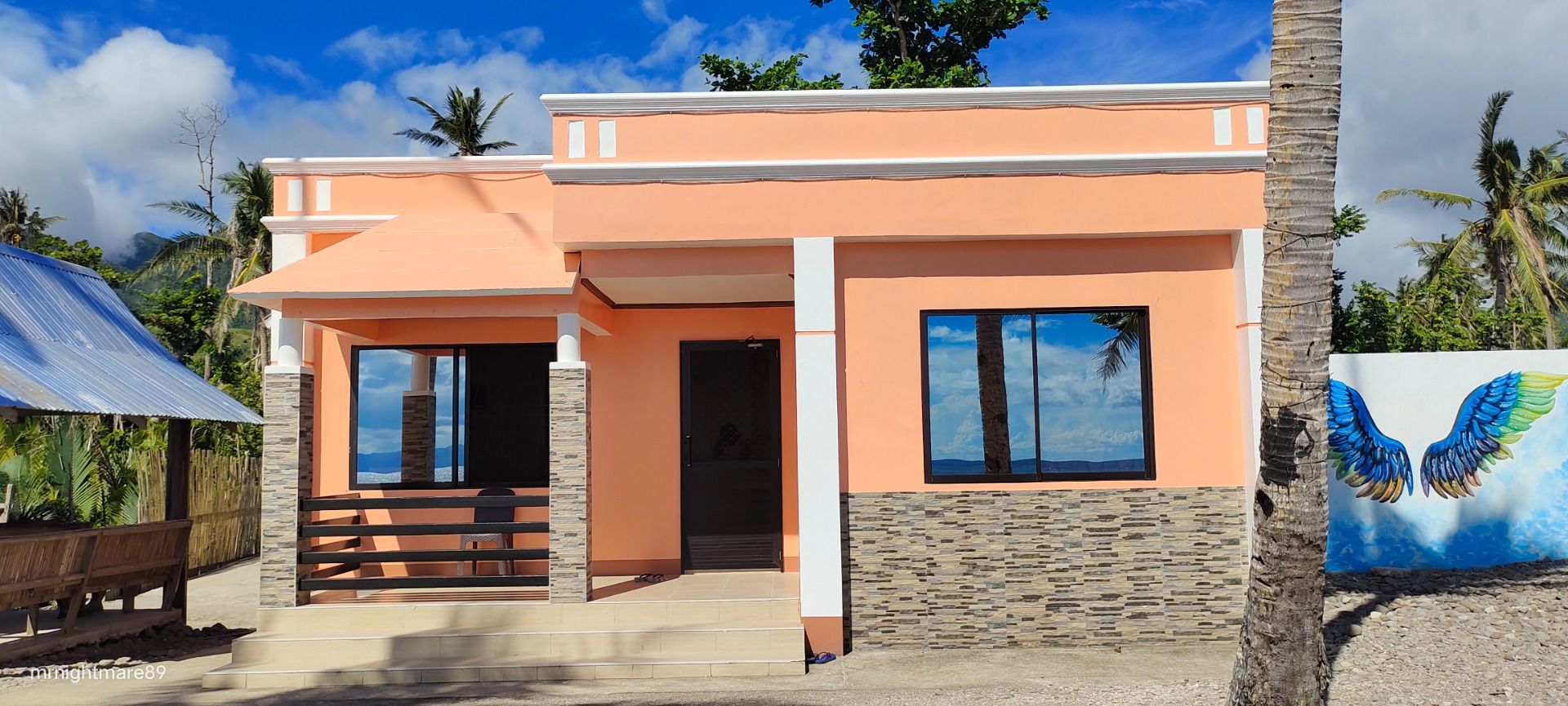 This establishment is for someone who wants to stay here overnight. Either family or a single person, both will be fine with an affordable price. 
The function hall if ever you'll celebrate a grand reunion or different occasions with many people being invited. It's wide for only 500 pesos or 10 dollars.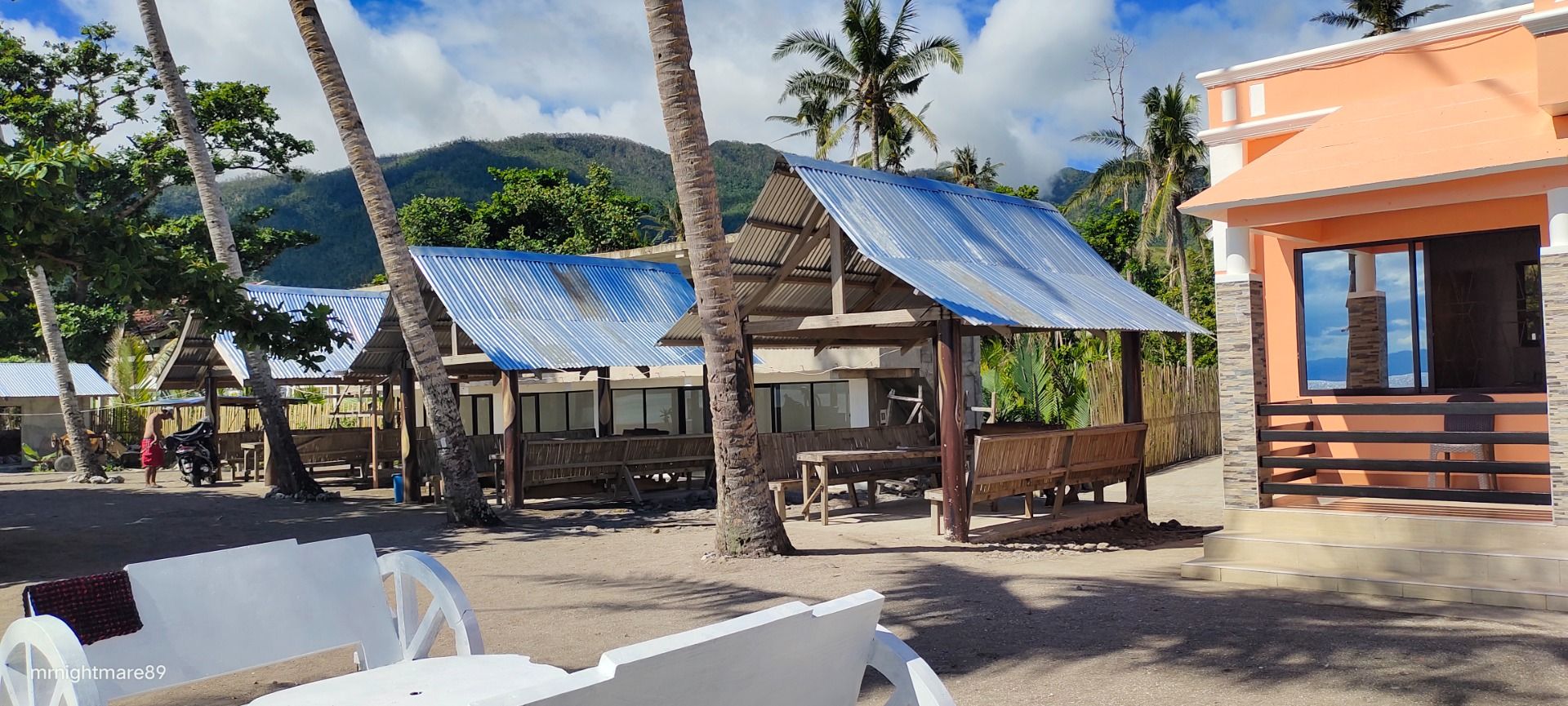 The cottages if you don't want to have that wide place since you don't have many people. This is what you can expect for now because currently, they are repairing and improving after the Odette typhoon.
There are chairs for someone who wants to sightsee the beautiful view along the sea. There is that one chair only for someone who wants to enjoy it by himself/herself.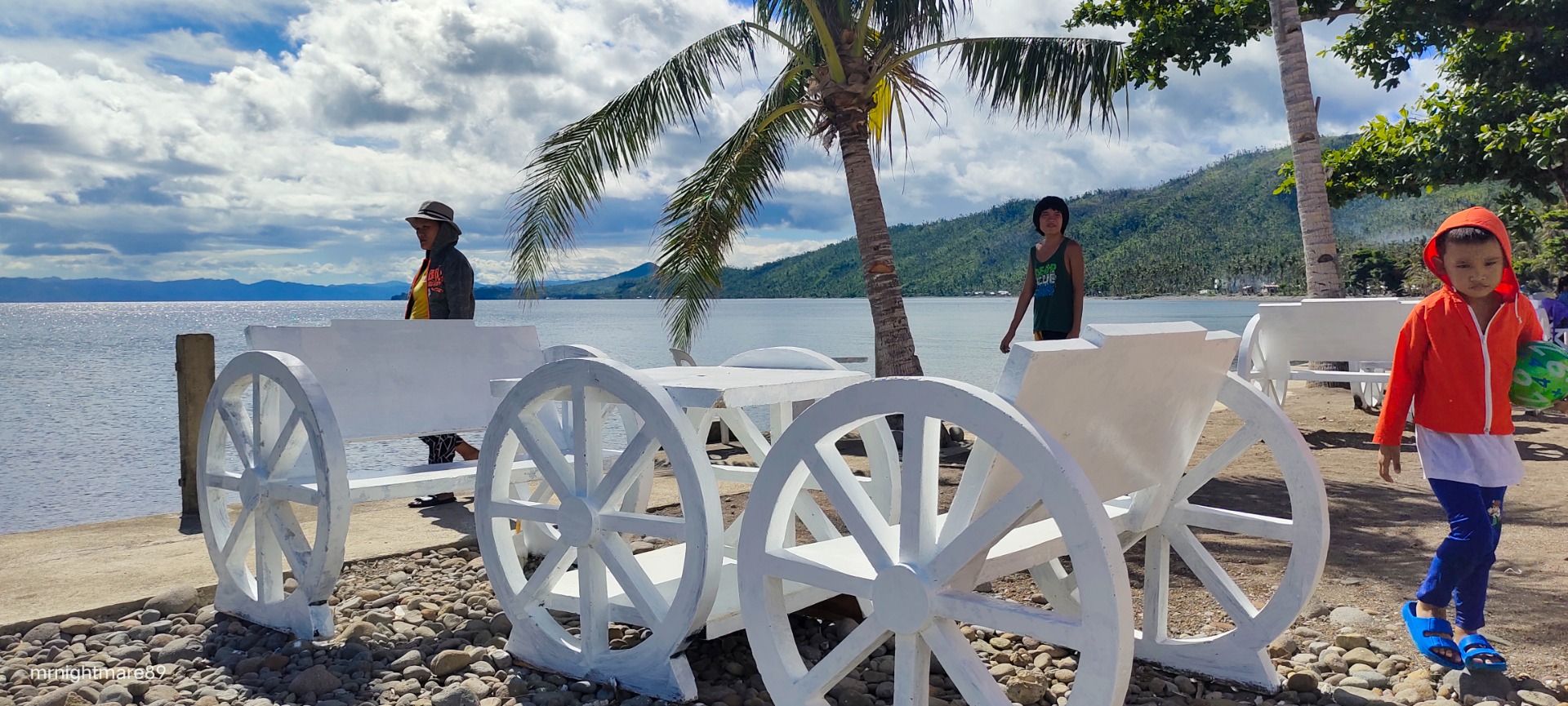 Of course, there's that chair with the table as well if there are friends enjoying time. Just look at it closely and you can imagine how perfect this place is to stay with. The above view helps someone to enjoy its view more and thanks to its location in the center it adds more to the view
There is that pool that most people love because they're tired already of swimming in the sea. It's not a question since we are near the sea like it's part of our backyard. By the way, at the back of it, you can find the shower room and comfort room. 
Now that I already informed you about the establishments here, it's time for me to show you the great places to stay if you visit this place.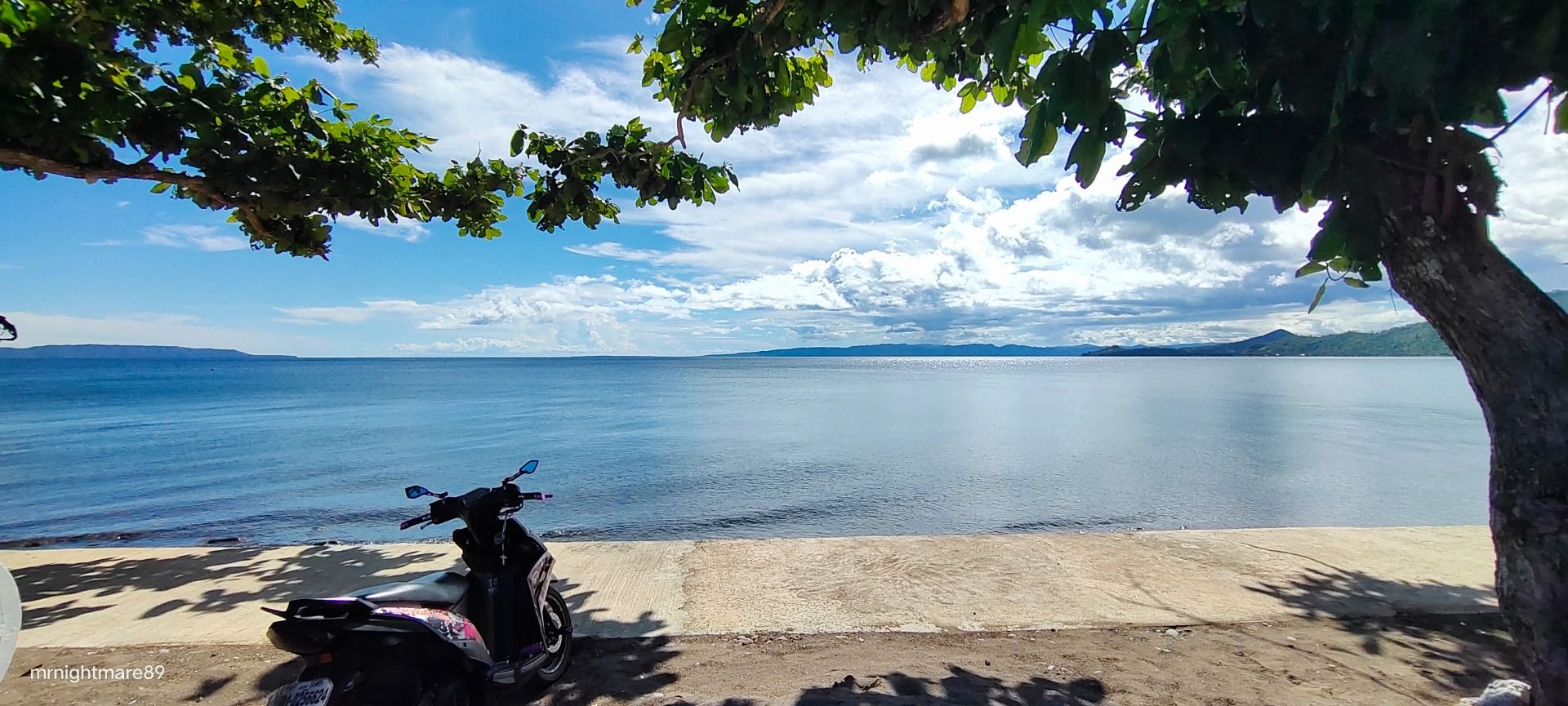 It was my first time visiting this place but I highly recommend it. I just love the view, especially when the sun is setting. Also, it was well taken care of by the caretakers and attendants there. Well, I love this place so much because it gave me a beautiful feeling and you know why. Blame those chairs along the sea that gave so many emotions just by sitting and looking around. 
Thank you for reading
*All content is my own unless otherwise noted
If images are being recycled, I just found it fit in my article.* 
ABOUT ME
<div class="pull-left">
</div>
<sub>Paul is the name but prefers to be called mrnightmare that feels like living in the dream. A country boy and a dreamboy (dreamer) who likes to stay in a small village even though it means abandoning the future to become a seaman. The passion is writing but not sailing in the vast ocean. Don't wonder if the face will not be shown, this is better where the words can flow smoothly. Come, you can tell me your stories and I'll tell you mine. Together, let's explore the world by broadening our thoughts. If you need a shoulder I can lean you mine and I hope I can lean yours. The world is fun when living is not being alone but with someone. 
</sub>