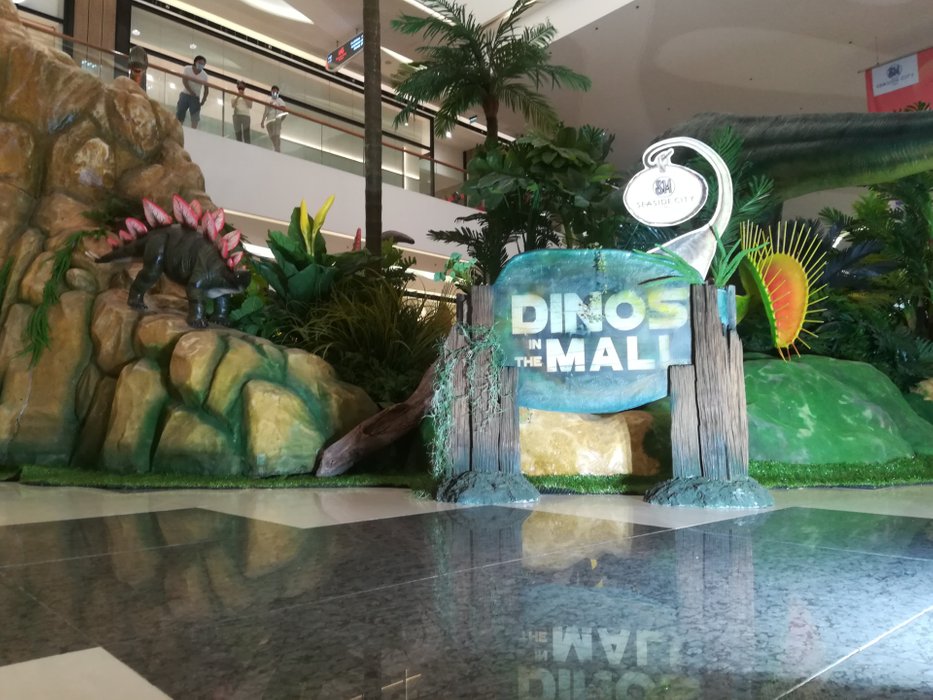 A variety of every establishment is important. It will help to encourage more people to come. Sometimes people just want to see it and then just buy a little something so that they will not go home empty-handed. There are also people that have no idea what is this place but because they visited this establishment and see something new. They are thinking now to come again with their friends or family. We all know how we humans wanted to see something new to our eyes especially when it's pretty into our eyes.
Now I have something to show you inside the SM seaside in Cebu City. I'm sure your children will love it or even the adult one. There's one small part in the SM that has this creative artwork that was formed like a forest of dinosaurs.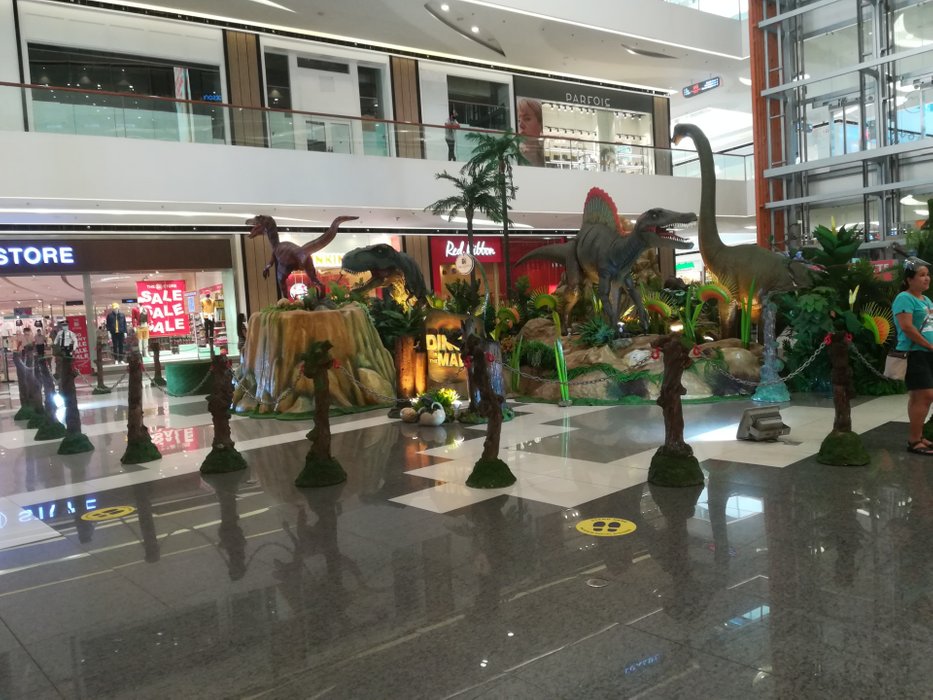 It was my first time visited this huge mall in Cebu City. They said that few stores were here so I didn't think of going to this mall. Why should I when I wasn't sure that the things I want to find will be here. But today, I decided to go to this place because it's near to my boarding house. Also, I'm just making sure because I was afraid to get caught of law enforcers since I didn't bring a quarantined pass.
I was surprised when I got inside the mall. This creative artwork first caught my eyes because it's near their entrance.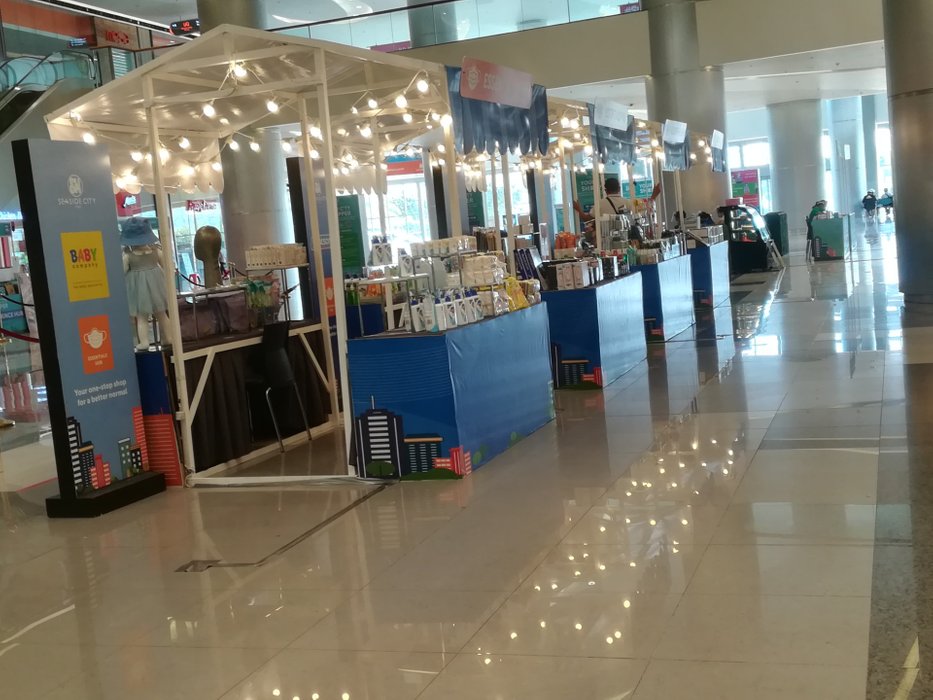 While I was walking around and taking photos. I was thinking that they were doing a good job of placing these food stalls near to this artwork. How nice if while eating or killing time you can keep on watching on it. I also love how they place the food stalls in falling in line.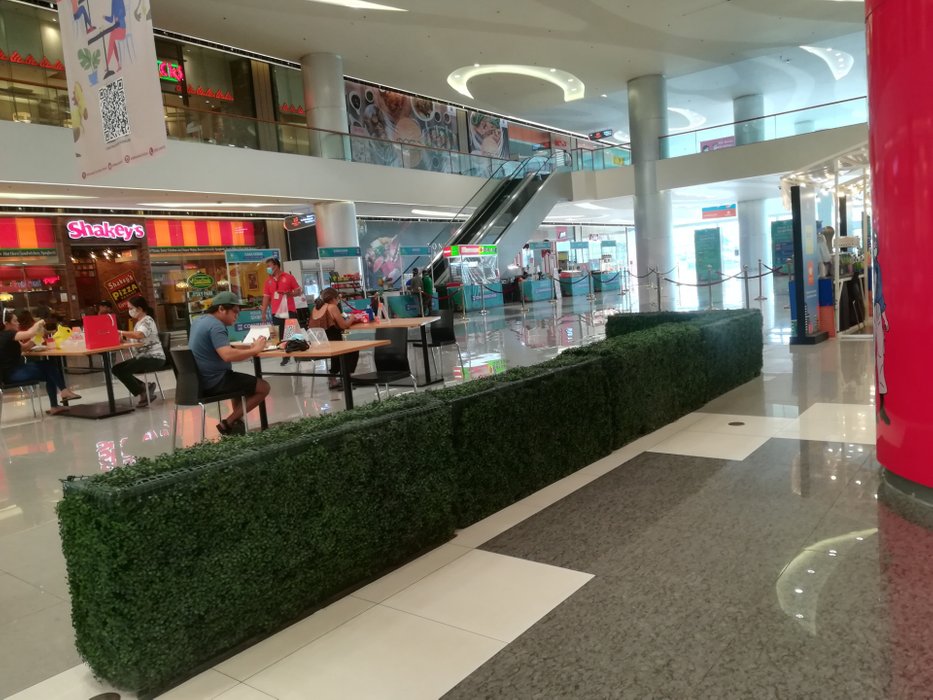 So in this place right here you can eat the food you will buy. The dining area was in the centre part of the food stalls and also in the centre part of the hallway. They only placed chairs and table here and the rest of it was empty. There will be no obstacles in sightseeing while watching the artworks next to it.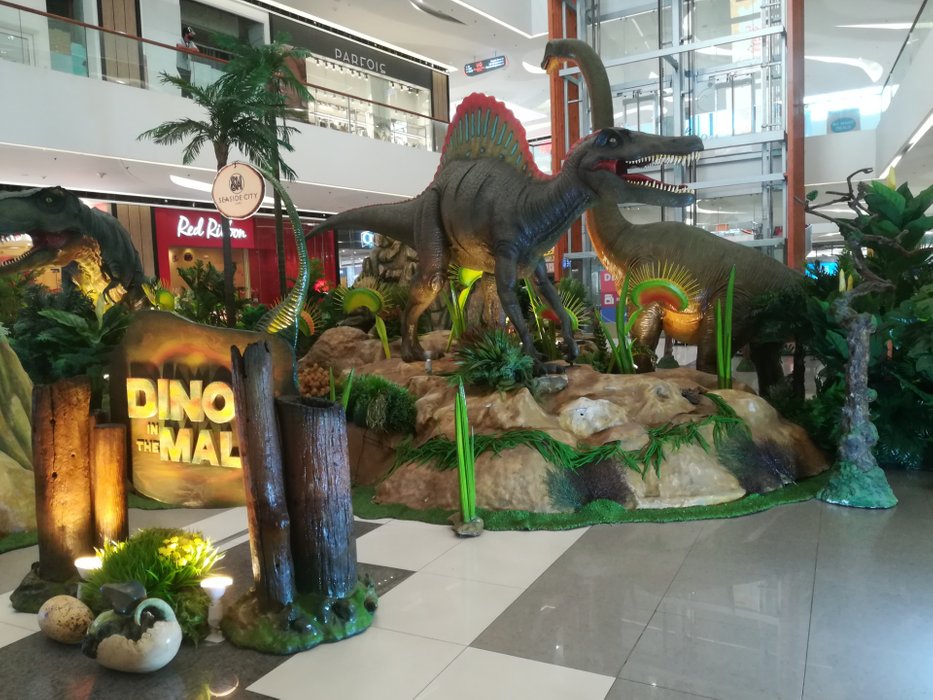 They allow to take pictures here but not allowed to get inside in the centre of the art dinosaurs. I'm not sure if these were not plastics because I didn't touch it.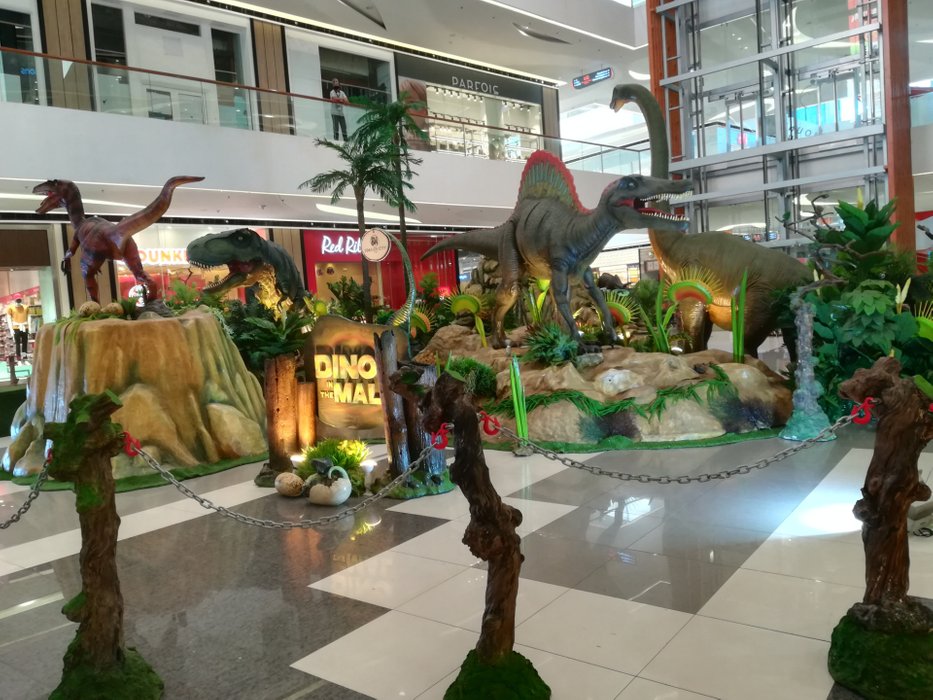 I'm telling you it looks real in person. You will be amazed at how it was done. Even the grasses and the trees, but of course I know it wasn't. No dinosaurs live in this time. But if you want to just take pictures like you are in the virtual world of dinosaurs. I think the people will see your images will be fooled for sure.
This wAs my first time seeing it so I was amazed and delighted of it.