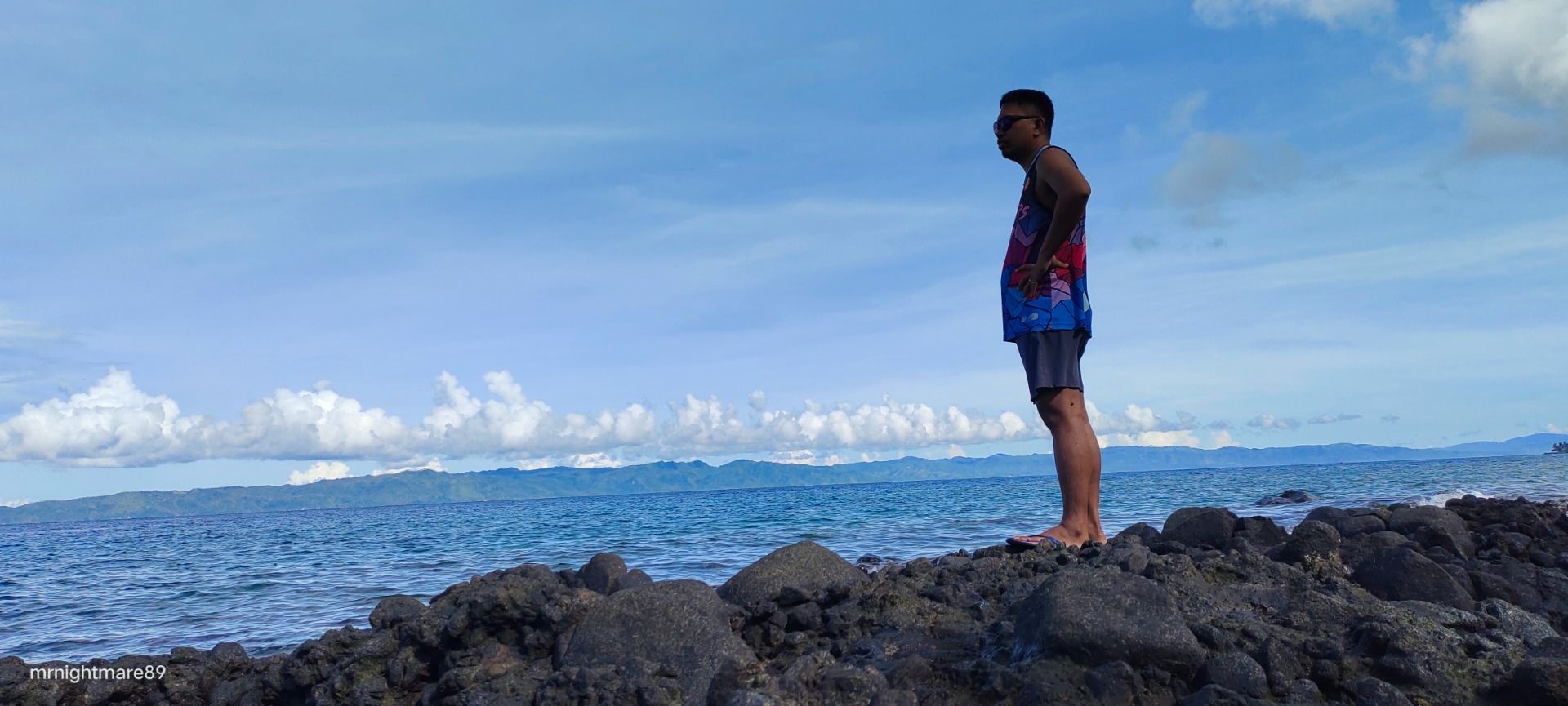 It's kind of heavy. These few days, the past ones and the following keep punching me from my chest. It's okay if it's just some random problems but not nope. Life was lost and the other one was life being threatened. I don't know why or what's going on to have all of this. It is as if I can't any longer breathe well. But before I stressed my life so much I decided to walk away and found a relaxing place.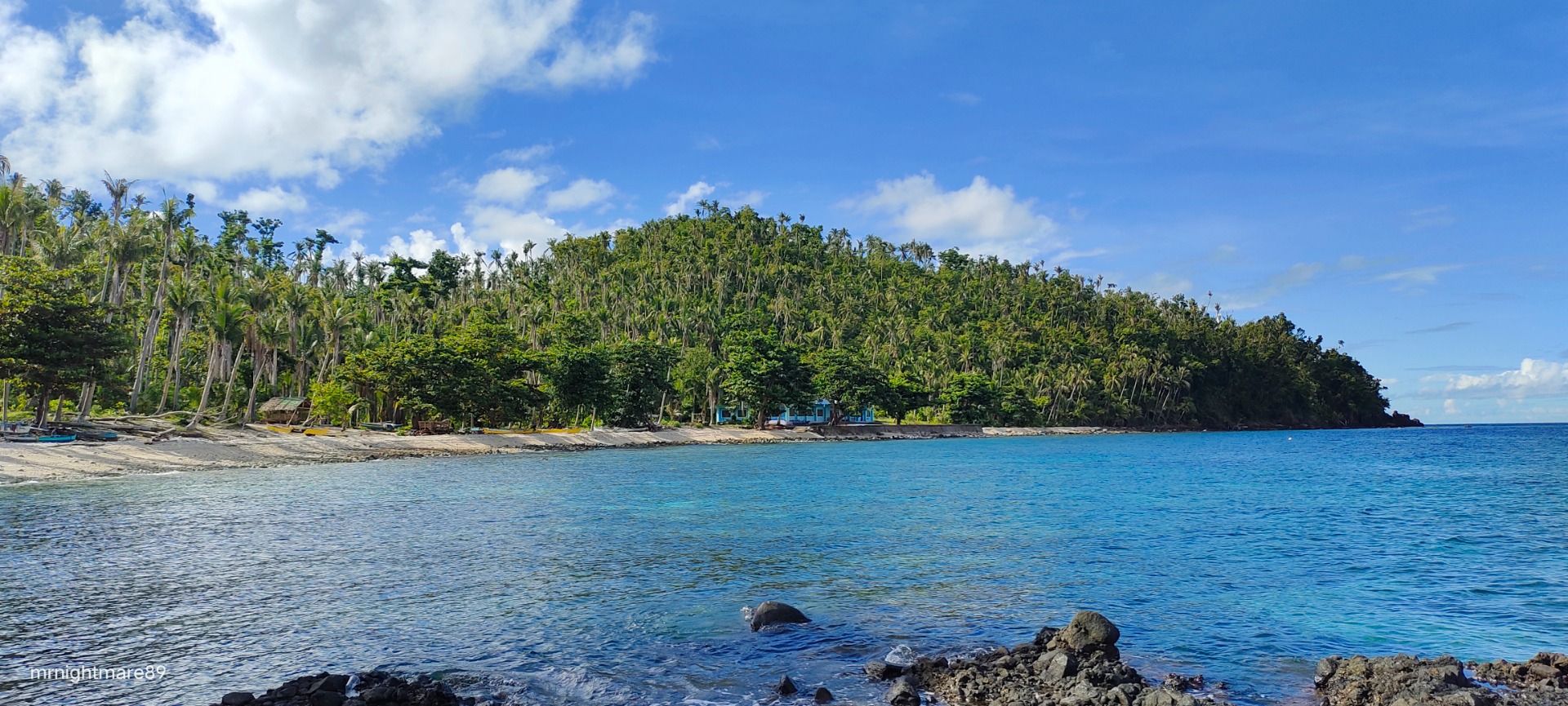 I heard wonderful things about this place but I haven't seen it in person. People from the neighborhood are praising this place a lot.  When we were fishing, we passed by this place, and from that distant view, I could tell it was true. Though I didn't have the time to fully explore this place to enjoy it.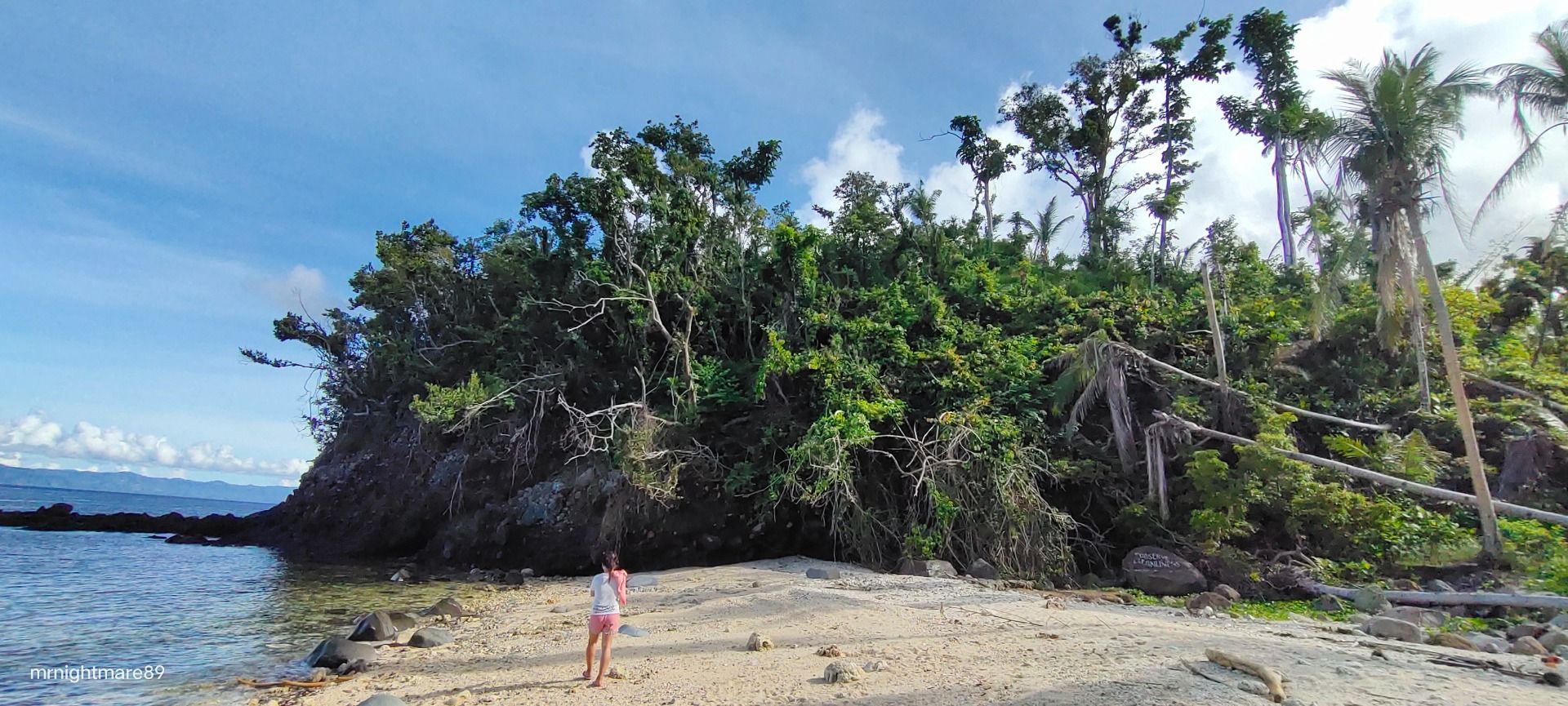 Only today, just one time, I decided to visit this place. A lot of things are going on in my mind and I felt like I was suffocated by them. I want to run away from reality and just live in fantasy because I thought it was too much for me; To handle or face it.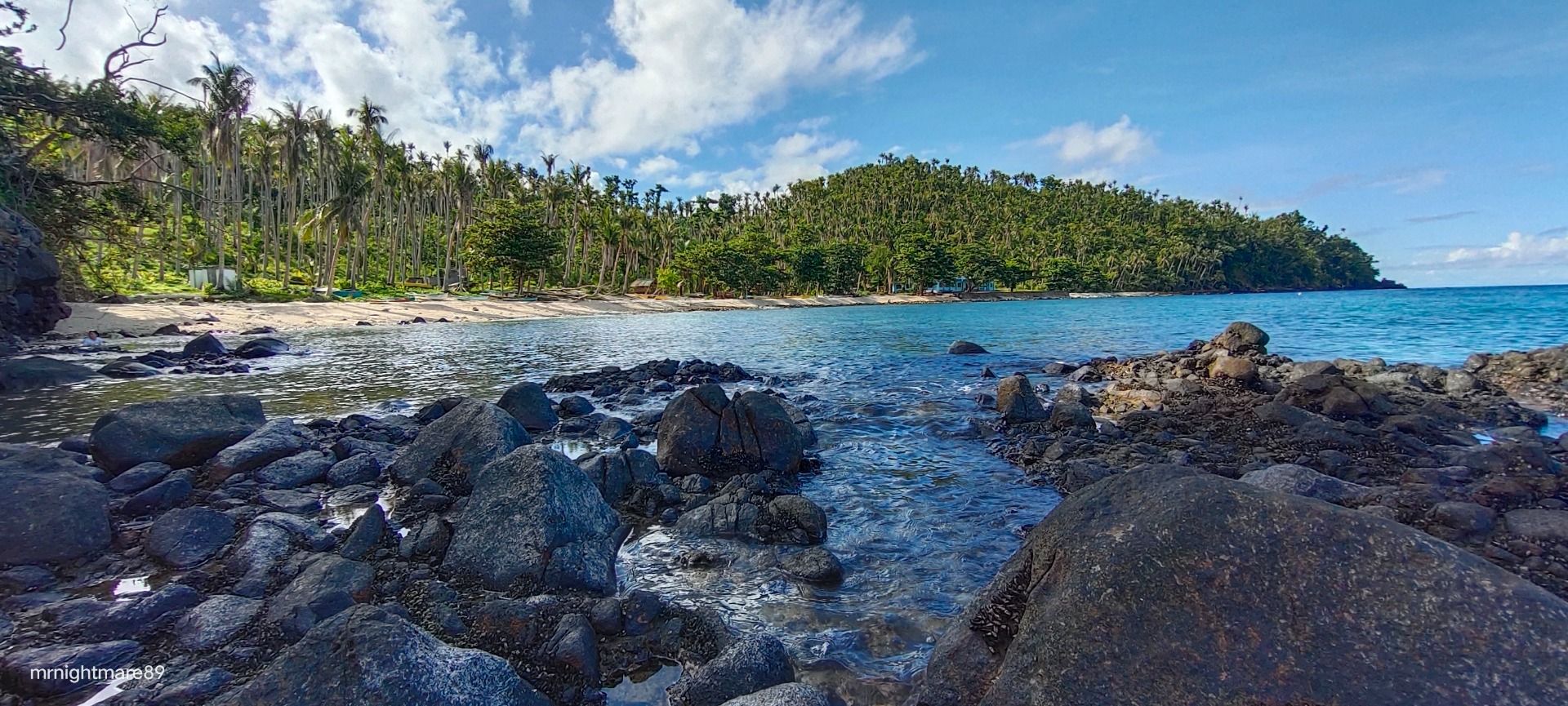 You can't believe there's a hidden gem near the shore when you'd pass this mountain small village. It's you're going to a mountain after all but it's expected because for now, I'm living on an island. In fact, the population of people here is not worse compared to other towns. Estimatedly, only 10 households in this small village. Obviously, the rest of the place is still forests or untouched. It means that there will be plenty of places to explore on this island. 
I always love the view of the ocean, no one will argue with that for sure. How much more when there's a wide view of the ocean and added with big rocks. I will think that there might be something hiding that I will discover later, that's what I thought.
I kept walking straight from the shore toward that rocky place in that mountain below. There's that huge rock that it will take you on that is many meters deep in the sea. It's nice to have a walk while enjoying the view of the environment and at the same time freeing yourself. 
Before the typhoon, next to this sanctuary there was a beach. That typhoon was very strong and destroyed almost everything. How much more when the establishments are located next to the shore? That's why, what you'd see on this beach right are just boats. 
Anyway, I hope you'll enjoy the view as I shared more wonderful shots. 
Thank you for reading 
*All content is my own unless otherwise noted
If images are being recycled, I just found it fit in my article.* 
ABOUT ME
<div class="pull-left">
</div>
<sub>Paul is the name but prefers to be called mrnightmare that feels like living in the dream. A country boy and a dreamboy (dreamer) who likes to stay in a small village even though it means abandoning the future to become a seaman. The passion is writing but not sailing in the vast ocean. Don't wonder if the face will not be shown, this is better where the words can flow smoothly. Come, you can tell me your stories and I'll tell you mine. Together, let's explore the world by broadening our thoughts. If you need a shoulder I can lean you mine and I hope I can lean yours. The world is fun when living is not being alone but with someone. 
</sub>